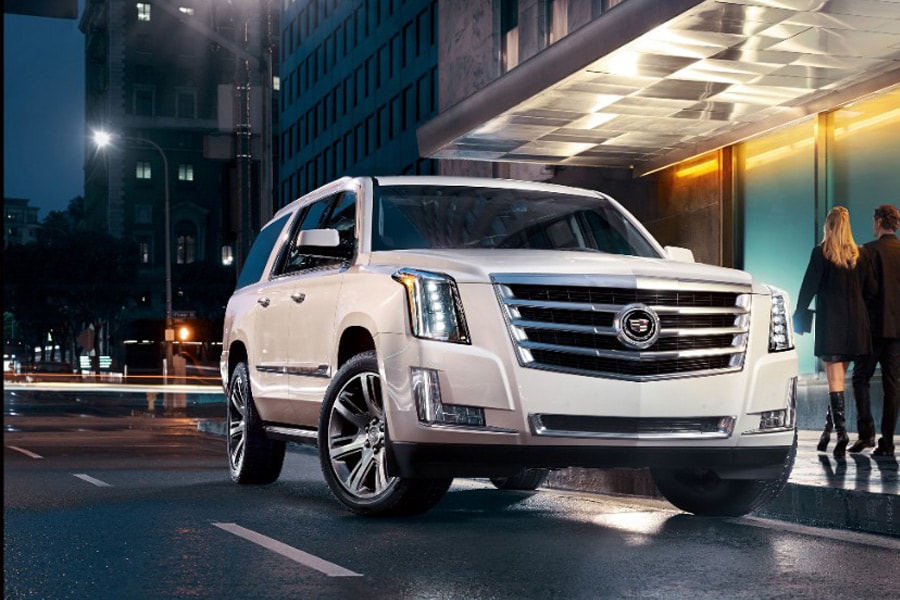 Cadillac Escalade ・ Photo by General Motors
The first thought about our list of 10 top-rated luxury SUVs might be: whose rating? Well, the choices here are influenced by a mix of critical acclaim (including our own findings) and what real-life buyers think of them. We're also using a fairly conservative definition of sport utility vehicle that, for the most part, will include some kind of off-roading ability — despite most owners negotiating nothing much tougher than a speed bump. And there has to be real luxury, not just premium branding. With all that out of the way, please enjoy our top-rated SUVs list. We really enjoyed compiling it.
2017 Audi Q7
A second generation debuts for this model year, a full 10 years after the first came along. Which gave Audi plenty of time to get things right. It did. This version is lighter than before and more agile, yet we're still talking 7-seater luxury full-size SUV here. Some of that agility comes from the optional 4-wheel steering system and the adaptive air suspension, but even the least flashy model is still an improvement over the previous Q7 (hardly a dud itself). This new model also offers the Virtual Cockpit configurable instrument display, as well as lots other of fresh technology. If anyone needs more convincing, the independent Insurance Institute for Highway Safety has named the new Q7 a Top Safety Pick+.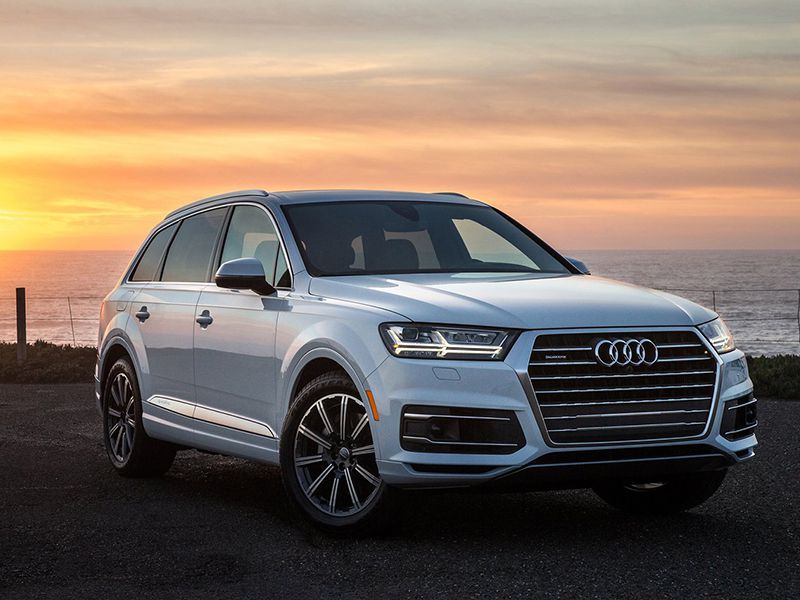 Photo by Audi
2017 BMW X5
BMW knows how to make every one of its vehicles feel like a driver's favorite. Even something as big and practical as this. While behind the wheel, it's easy to forget the X5 is a 7-seater midsize crossover suv (especially if it's the high-performance X5 M) until the time comes to climb down from the driver's seat rather than contort out of a low-slung sports car. Standard equipment includes a power-adjustable steering wheel and 14-way power-adjustable front seats — which is considered generous in this class. The entry-level turbocharged 6-cylinder engine makes a respectable 300 hp, adequate for most people's needs. But if more muscle is required, look to the turbocharged 4.4-liter V8 for 445 hp.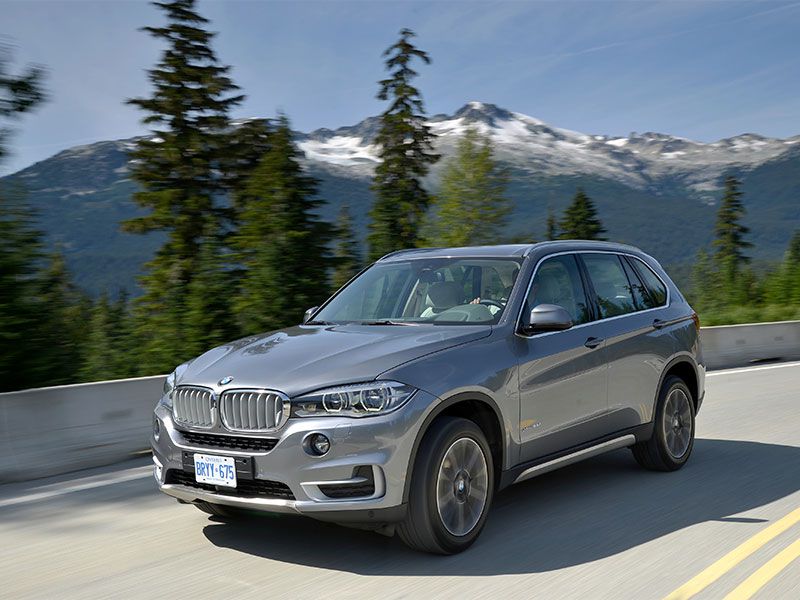 Photo by BMW
2017 Cadillac Escalade
To be a true luxury SUV, it also has to be imposing. One vehicle dwarfing everything else into submission is the big and bold Escalade. It might be hard to believe this plush conveyance is based on a truck, but its standard-issue Magnetic Ride Control adaptive suspension blesses the Escalade with a cushioning quality that's up there with the best of the competition. The other positive is that it can tow a serious 8,300 pounds. Like some rivals, this one offers a self-parking feature, but nothing else has an airbag between the two front seats or a rearview "mirror" that's really a widescreen display. For even more space, check out the longer ESV version.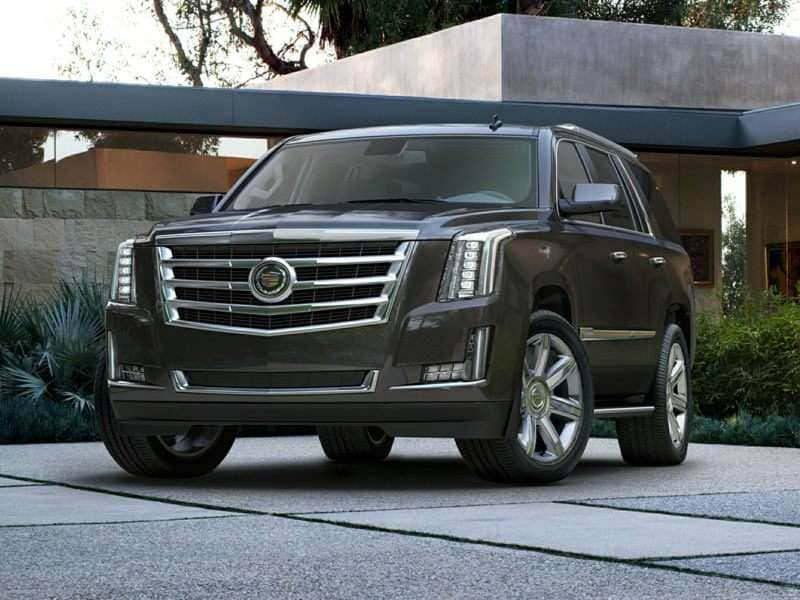 Photo by Cadillac
2017 Land Rover Range Rover
Back in the day, the Range Rover was one of the original luxury SUVs. Being able to tackle virtually any terrain while relaxing in a high-class cosseting cabin has been one of its most remarkable traits. As time has passed, the Range Rover continues to be a major contender. And not just because of its considerable abilities or lavish appointments. It's now become an icon, owned by celebrities and members of royal families. For 2017, a mid-cycle tweak has been applied, along with a new variant: the SVAutobiography Dynamic. This version offers many ways to make the Range Rover even more sumptuous and exclusive; it costs over $170,000, but that's the going rate for high luxury.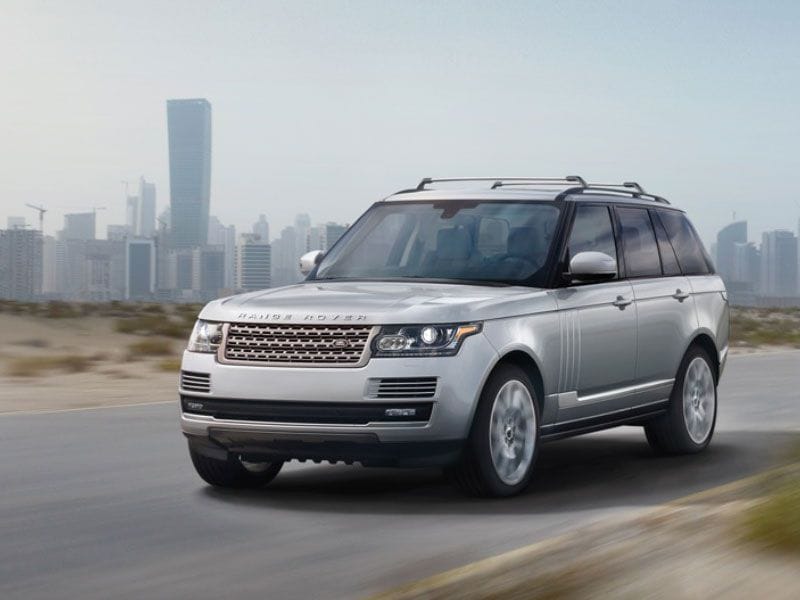 Photo by Land Rover
2017 Lexus RX
We're going to stretch the definition of SUV a little to include a top-rated crossover, the RX. Not only is it a traditional best-seller for Lexus, it's invariably the best-selling premium vehicle in the United States. If we're looking at top-rated luxury SUVs, then there's no better rating than when people vote with their wallets. The RX entered a new generation for the 2016 model year, making a stronger style statement than ever before. However, the things RX buyers usually love — serene cabin, excellent build quality, decent levels of standard equipment — are still clearly in evidence. The base model still comes with a power tailgate and rearview camera. Advanced safety features are part of a reasonably priced options bundle.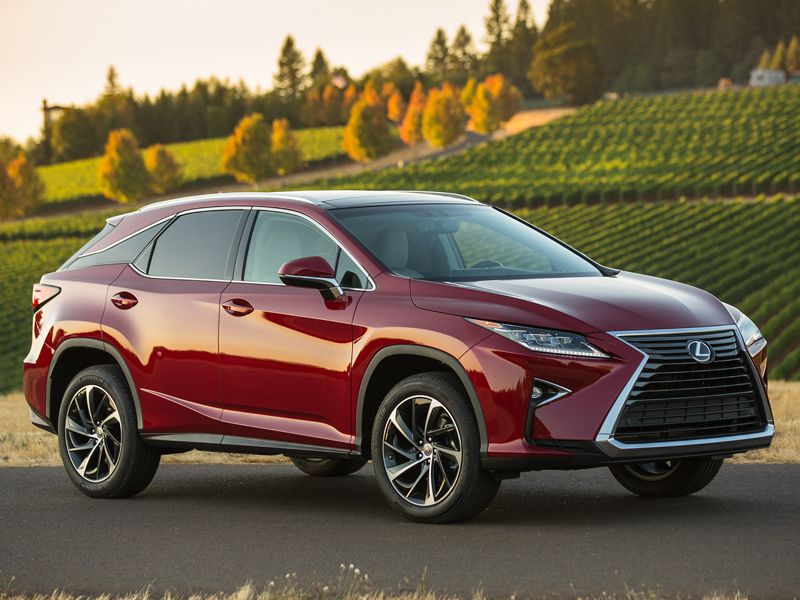 Photo by Lexus Media
2016 Lincoln MKX
If we're going to include the Lexus RX in our 10 top rated SUVs, then we really should give space to the MKX as well. This has been a success story for Lincoln and the 2016 model year marks the second generation's debut. It's based on the (excellent) midsize Ford Edge crossover, but Lincoln has worked hard and smart to make the MKX much more of a premium vehicle. Interior treatments are imaginative and distinctive, ranging from modern black-and-white to horse-racing cues or an homage to Parisian style. Try finding that in an RX. On the options list are 22-way power-adjustable front seats with inflatable bolsters, so virtually anyone should find a perfect driving position.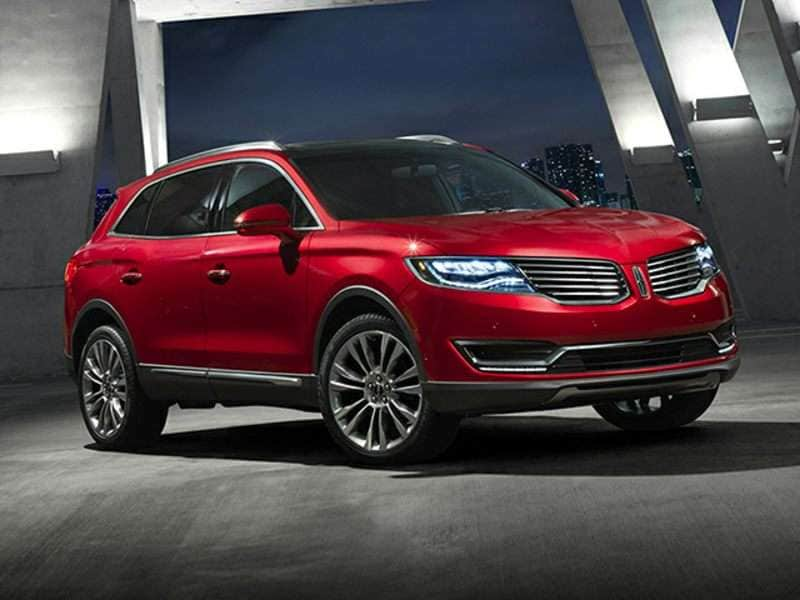 2017 Maserati Levante
It could have all gone horribly wrong — an Italian marque known for sporty machines making a luxury SUV. But it's all turned out wonderfully right. The Levante has an opulent interior, two states of tune for its turbocharged V6 engine (345 hp or 424 hp in the S), plus all-wheel drive and an adjustable air suspension as standard — which can improve ground clearance. Chances are, though, that a Levante driver will want to set the suspension low and push the throttle closer to the floor, just to hear that stirring engine sound. The Levante also has hydraulically assisted steering, instead of the electric systems that currently dominate. This means more tactility at the wheel, something every keen driver will love.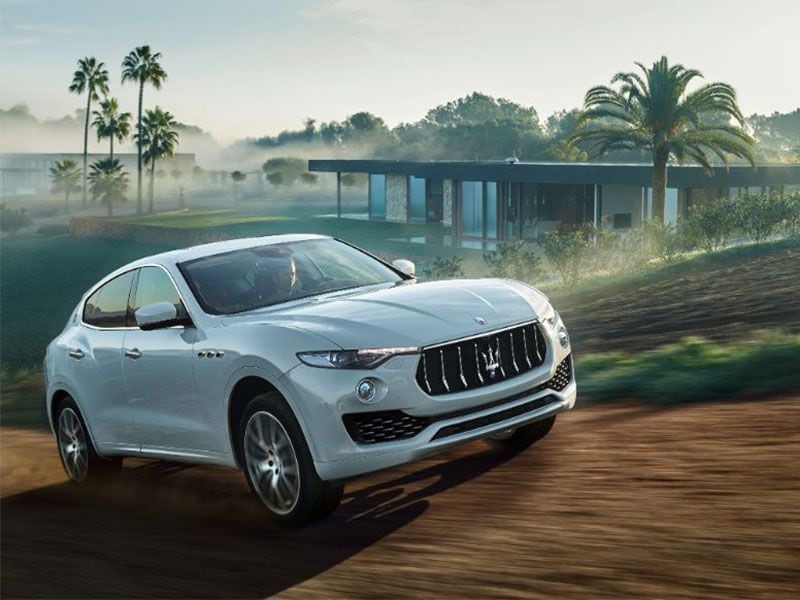 Photo by Fiat Chrysler Automobiles
2017 Mercedes-Benz GLS-Class
If anything gives the Range Rover some serious competition, it's this. The Mercedes-Benz name is synonymous with luxury — the S in GLS signifies that it's based on the superb S-Class flagship sedan, which means a lot of advanced safety features are available as standard or among the extras. But this fullsize SUV also has considerable off-roading talents, especially when a dedicated options bundle brings a locking center differential and low gearing. Even if it's just dealing with bad weather, the GLS (previously known as the GL) excels with an adaptive heated windshield wiper. Buyers also like this SUV for the ability to accommodate seven adults in its three rows of seats. A recent restyle (coinciding with the name change) brings a sleeker look.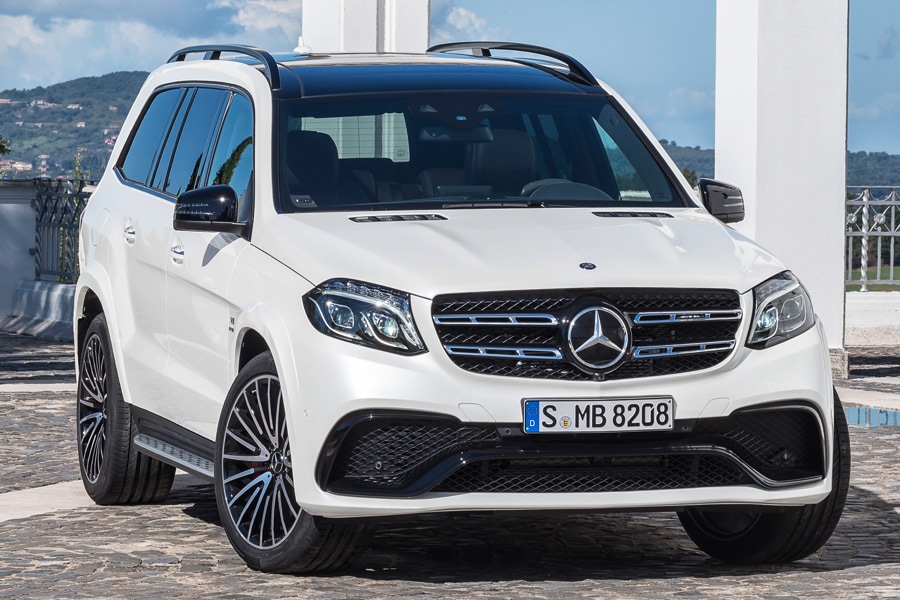 Photo by Mercedes-Benz Media
2017 Porsche Cayenne
Here's how highly the Cayenne is rated. This current generation (the second) is approaching its end, but it's still considered one of the absolute best luxury SUVs. That's partly because of the engineering and driving dynamics that come with the Porsche badge (even the plug-in hybrid version is fun), along with a gorgeous cabin, plus a certain exclusivity and status. The 2017 model year also receives an update to its infotainment system. It can recognize handwritten commands, enhance the navigation feature with Google Earth and Google Street View, and accommodate Apple CarPlay. The Cayenne is pricey, even for this class, and the options only make matters worse, but — sports car or luxury SUV — there's really nothing else like a Porsche.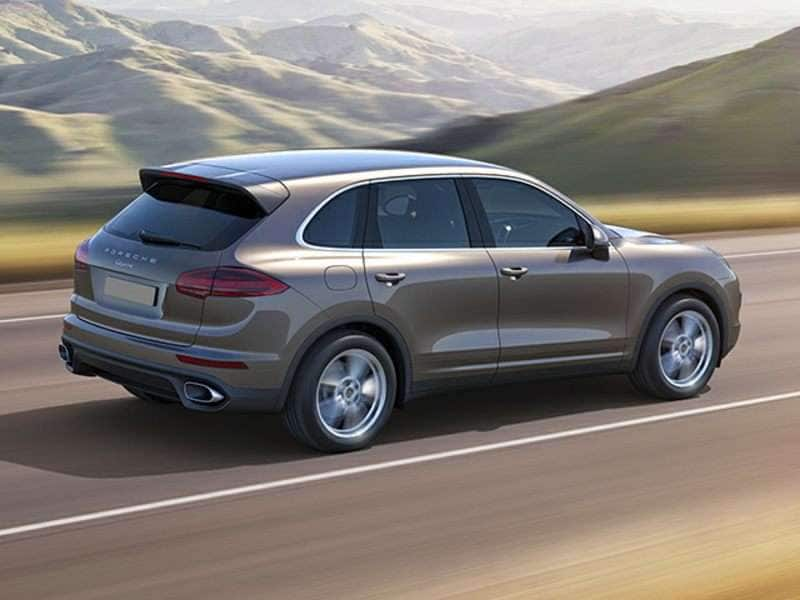 Photo by Porsche
2017 Volvo XC90
The Volvo XC90 comes standard with a semi-autonomous driving function, plus pedestrian and cyclist detection. And navigation, panoramic sunroof, mobile Wi-Fi, quad-zone climate control, and seating for seven. More safety features are on the options list, along with air suspension. Oh, and it's subtly handsome inside and out. We could continue to extoll the midsize XC90's virtues, like how it's expected to perform at least as well as a Mercedes-Benz GLS in terms of resale value, or how the plug-in hybrid version can cover 25 miles solely on electric power. Or we could just say, "Go and buy it." While you're at the dealership, give the Bowers & Wilkins 1,500-watt audio upgrade a listen.