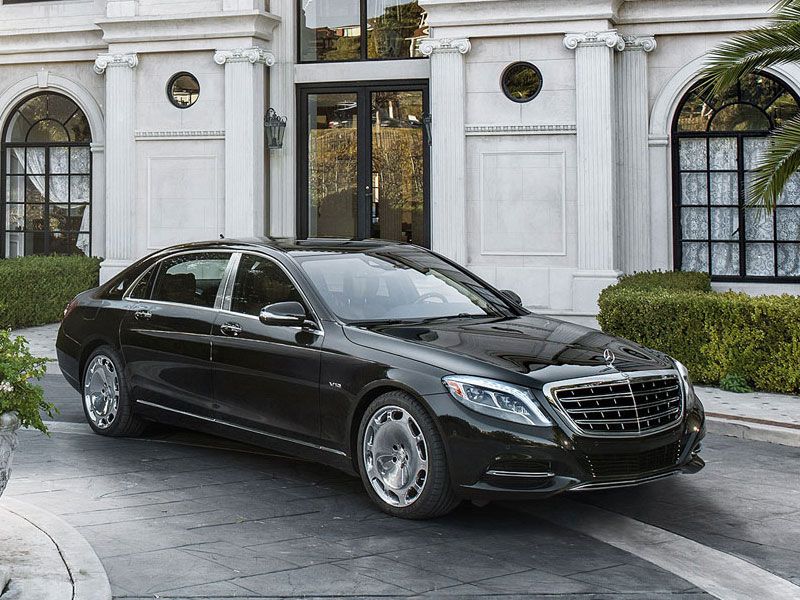 2016 Mercedes Benz S CLASS SEDAN front angle ・ Photo by Mercedes-Benz
For this round-up of 10 top-rated luxury cars, we've bypassed some contenders to shine a light on choices than might be less obvious, yet have also received critical acclaim. A few have even achieved commercial success without making a big song and dance about it. Luxury cars take several forms. There are entry level models where the lower initial outlay gives a buyer more leeway for optional extras. There are status symbols and opulent, top-flight, full-blown transports of delight. The following list has some of each.
2017 Acura RLX
Nowhere in Acura's vocabulary does the word "brash" ever appear. The L in RLX might as well stand for "low profile." Not that any of this is bad. This flagship sedan's below-the-radar demeanor is one of its virtues, going about its business with a quiet efficiency. Other attractions include appropriately high-end cabin materials, a purring 310-hp 3.5-liter V6 (with rear-wheel steering) or a 377-hp hybrid drivetrain (with all-wheel drive and torque vectoring — fine adjustment of each wheel's speed for optimum traction), top-notch safety, and the option of a 14-speaker Krell sound system that has won top ratings of its own in audiophile circles.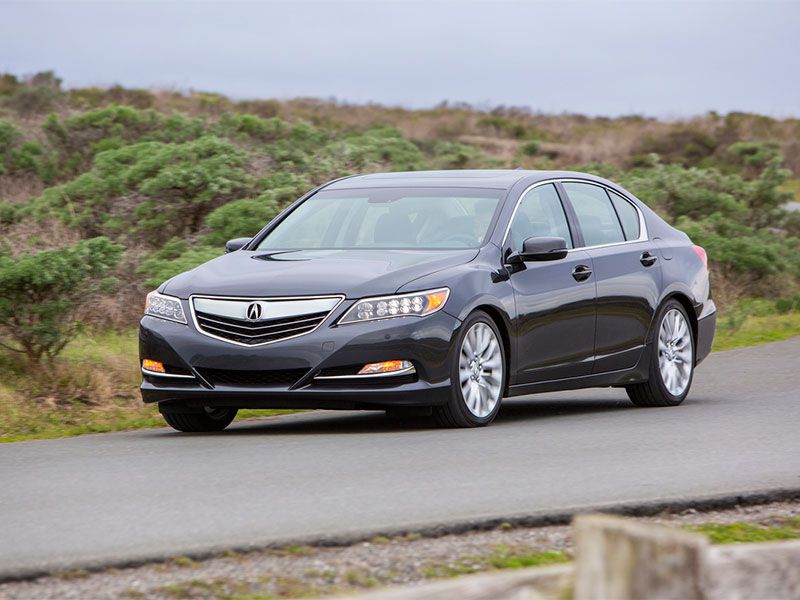 Photo by Acura
2017 Audi A7
Luxurious without being lumbering, that's the A7. This is a hatchback car with a sleek roof line and underpinnings shared with the ultra-refined and capable Audi A6. There's an elegance to the exterior (the looks are updated slightly for 2017) and a charming sophistication to the interior, plus useful cargo-carrying versatility with the rear hatch and split-folding back seats. Muscle is plentiful and easily accessed, thanks to a supercharged 3.0-liter V6 delivering 333 hp (with 30 MPG on the highway), while grip is enhanced by an all-wheel drive system. This model year also brings Apple CarPlay and Android Auto. As long as space for tall passengers in the back is not on the wish list, the A7 is close to perfection and one of our favorite top rated luxury cars.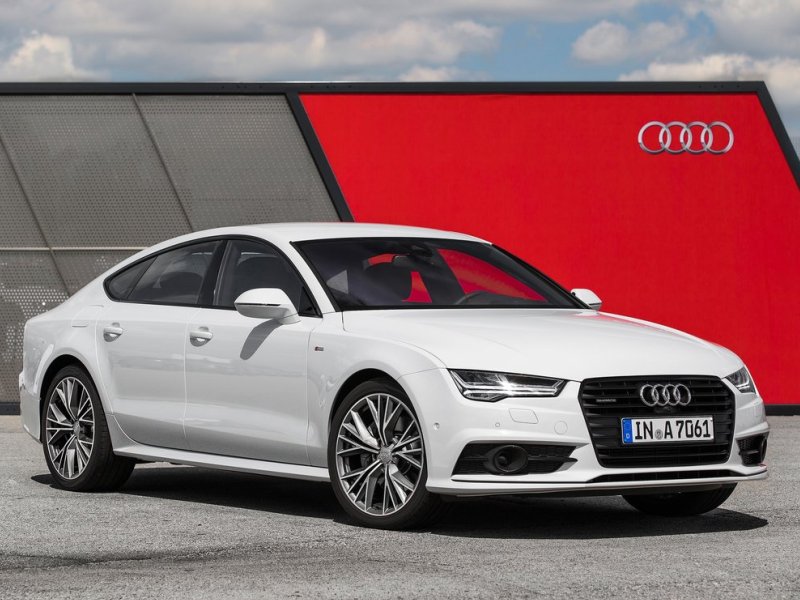 Photo by Audi
2017 BMW 7 Series
There are some cars that only need a short trip to realize something special is going on. The new generation BMW 7 Series (which debuted for the 2016 model year) is a prime example. But it could be a trip in the rear seat or behind the wheel, because the 7 is special in more than one area. As befits its large flagship sedan duties, it can be sumptuous and extravagant — the quality of cabin materials and the optional control tablet are proof of that. Yet it can sharpen up its responses enough to make a driver yearn for a clear road with sweeping corners. Body shell construction is at the root of such versatility, using lightweight materials for optimum efficiency, performance and distribution, as well as top ratings.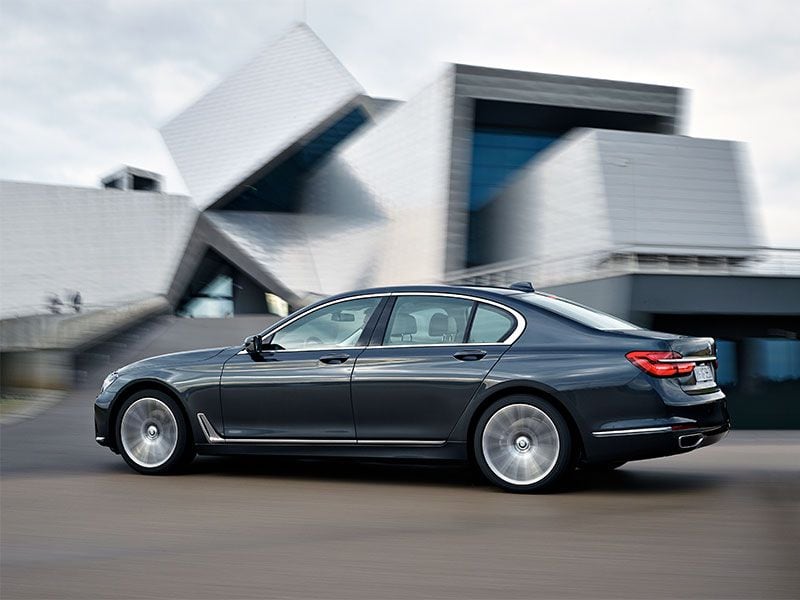 Photo by BMW
2017 Buick LaCrosse
This fullsize top rated luxury sedan is all new for 2017 and helps consolidate Buick's reinvention for the 21st century. It's spacious, especially in the rear quarters, and offers the opportunity to specify upscale extras without busting the budget. Go for the top Premium trim (at around $42,000) to enjoy advanced safety features and perhaps splash out another $1,625 for an adaptive suspension, as well. No need to worry about engine options, there's only one: a 3.6-liter V6 delivering 310 hp, which is sufficient rather than intimidating. Then again, around 30 MPG on the highway is always welcome. The infotainment system plays host to Apple CarPlay and Android Auto, so although Buick was once a more, um, mature person's choice, there's a lot here for younger buyers, too.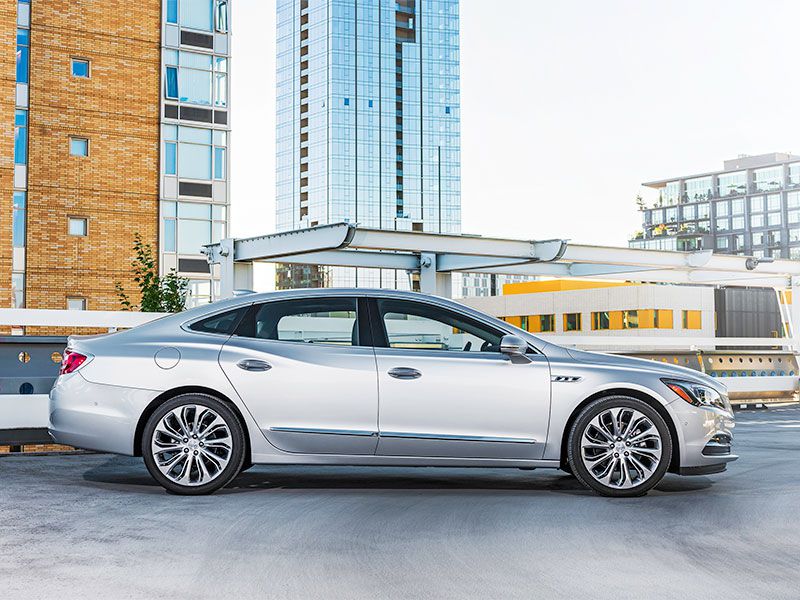 Photo by Buick
2017 Genesis G80
Including a brand new marque among our top rated luxury sedans might seem a little over-eager, but the Genesis G80 and the larger G90 have both been winning over critics. And they are evolutions of Hyundai Genesis models (Genesis is now a stand-alone brand, like Lexus and Acura). The G80 is new for 2017, goes up against giants of the midsize premium class like the BMW 5 Series and Audi A6, and comes with a lot of standard equipment in its (comparatively reasonable) basic price. Much of that kit comes in the form of up-to-the-minute safety features, including a driver drowsiness monitor. Styling-wise, the G80 is somewhat derivative of German designs, but everyone has to start somewhere.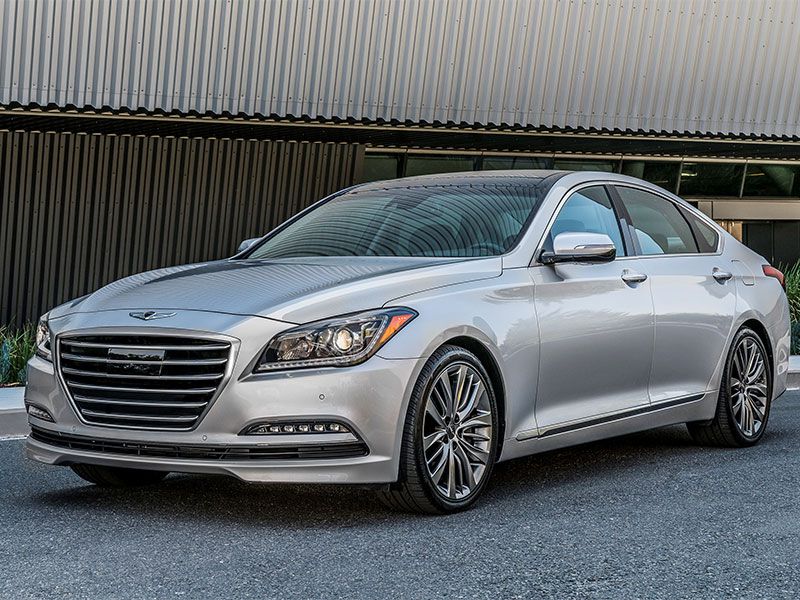 Photo by Genesis
2017 Jaguar XF
The midsize luxury sedan class is brimming with brilliant machines like the XF. But this British car has a certain character not even the Germans can match. There's an undoubted sportiness, but it's not at the expense of comfort. Instead, it's about flow and control. Even the lane-keeping assistance system is subtle and polite rather than obnoxiously assertive. The XF's 3.0-liter engine uses supercharging instead of turbocharging, so any kind of lag (a typical turbo trait) is completely absent. Meanwhile, the optional head-up display uses laser light instead of LEDs, so it's still visible when wearing polarizing sunglasses. Coming from a country that rarely gets any sun, that's a thoughtful addition. The styling should also be easy on most people's eyes.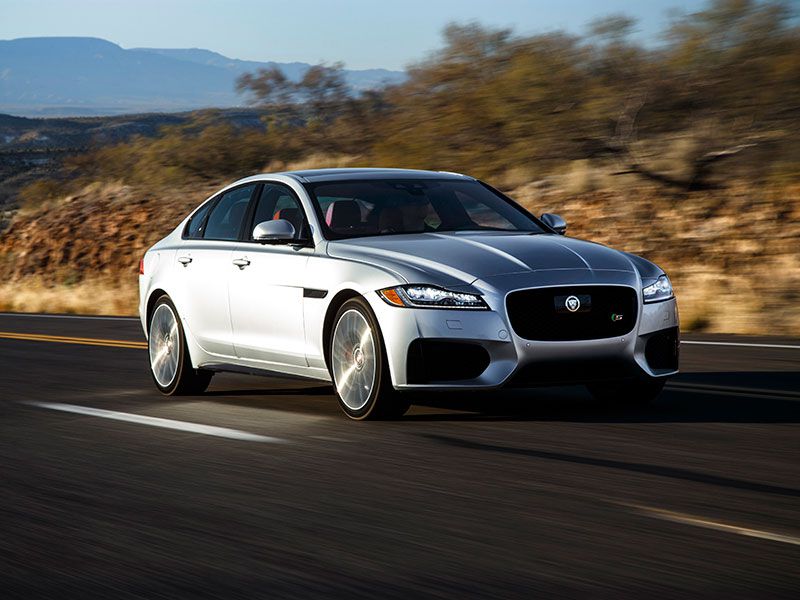 Photo by Jaguar
2017 Land Rover Range Rover Evoque
Okay, the Evoque is more crossover than car. But most owners will use it as a car, despite having Land Rover's excellent Terrain Response System as standard. It might be argued that the Evoque is a premium compact hatchback with a raised ride height. But why split hairs when we can enjoy this vehicle's particular talents? As well as all-wheel drive, the Evoque enjoys an energetic 240 hp, and comes with a lot of luxury features even at its basic trim level — such as leather upholstery, updated infotainment system, navigation, and parking sensors at each end. From the driver's point of view, there's a sharpness of response that some cars don't have, let alone the majority of crossovers.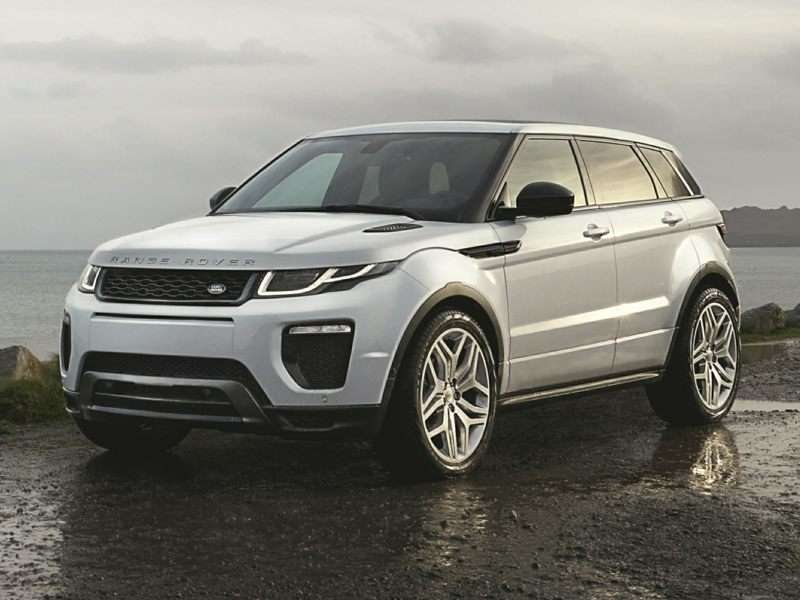 Photo by Jaguar Land Rover
2017 Lexus ES
The Lexus ES doesn't get much glory, but it absolutely deserves a spot in our 10 top rated luxury cars list. This is the marque's second-biggest seller, after the phenomenally popular RX crossover. It deploys front-wheel drive, so there are no attempts to be sporty. Instead, the ES is refreshingly single-minded in its cosseting intent, offering space, serenity and smoothness. For 2017, new safety features are installed, such as autonomous emergency braking, adaptive cruise control, lane departure assistance and pedestrian detection. The ES 350 retains its refined and dependable 3.5-liter V6, and the ES 300h hybrid system's drivetrain is also unchanged. Both versions are well-equipped, high-quality sanctuaries from the stresses of modern life.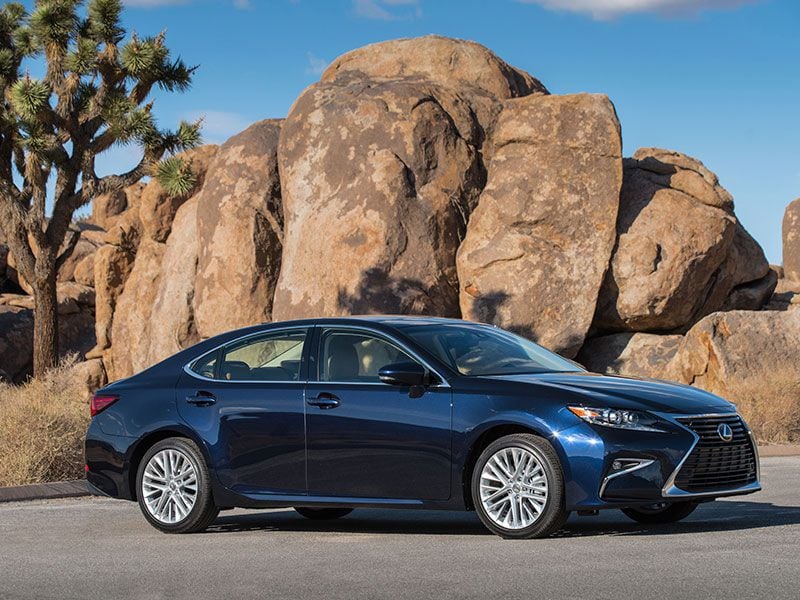 Photo by Lexus
2017 Lincoln MKZ
Notice how the MXZ is looking pretty darn sleek these days? The standard gripe about Lincolns is that they're posh Fords. But when the basic bones come from the astoundingly good Fusion midsize sedan, then such complaints should evaporate. The chassis is unusually refined and capable, and therefore completely unfazed by a new-for-2017 engine option: a 400-hp turbocharged V6 (when paired with the all-wheel drive system). From a cost perspective, the MKZ comes standard with a lot of equipment that would be extra in rivals, such as adaptive headlights, heated front seats, rear parking sensors and an adaptive suspension. Another positive: the hybrid version comes with no price hike over the regular car.
Photo by Lincoln
2017 Mercedes-Benz S-Class
There's no avoiding the S-Class when conversation turns to top rated luxury cars. This is the long-reigning king of a magnificent hill. The S-Class has always outsold its main competitors combined, even when a generation was coming to an end. The current generation is still comparatively new, equipped with an extensive list of convenience and safety features, and generally sets the benchmark for the segment. There's a plug-in hybrid option, a super-luxurious Maybach model, high-performance AMG versions, plus coupe and cabriolet (open-top) variants. Yet even the straight-ahead, rear-drive S550 sedan is desirable. This car and its all-wheel drive counterpart (with the 4Matic suffix) also receive a new 9-speed transmission for 2017.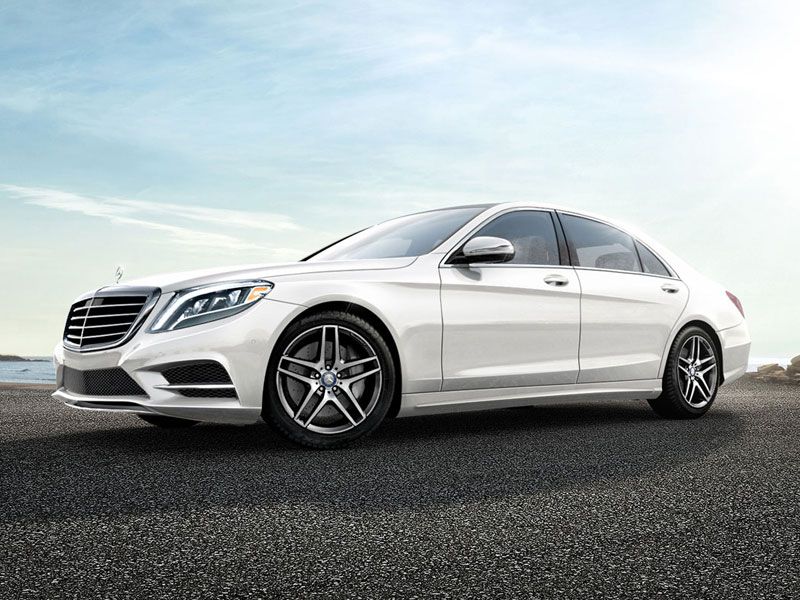 Photo by Mercedes-Benz