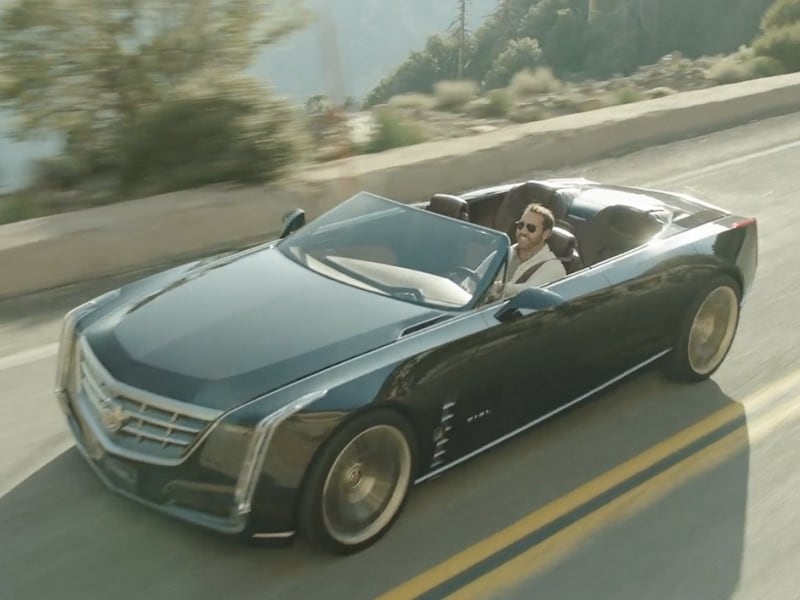 The luxury end of the American car industry is far from the highly populated place that somewhere like Germany enjoys. The Brits do fairly well, but Bentley and Rolls-Royce — two of the most renowned luxury brands — are owned by VW and BMW, respectively. Like that famous advertising slogan from a car rental company, American automotive luxury has to work harder.
And it does. Not just by making excellent product, although the industry wouldn't get far without it, but also by raising its profile. For example, in the recently released Entourage movie, the pushy agent character Ari Gold is seen driving a Cadillac Ciel, a preposterously grand four-seater convertible.
The TV series always had some cool machines such as Aston Martins and Maseratis, so it's natural that the movie would too. If America didn't invent product placement, the nation's marketing executives at least elevated it to a fine art. The Ciel is a concept, not a production car, but by being on screen it creates a buzz and momentum about the marque in general.
Let's take a closer look at what it means to be American and luxurious.
1. 2016 Cadillac ATS
There are going to be several Cadillacs in this list because they deserve to be here. They're world-class luxury cars that happen to be born in the USA. The ATS is the smallest on offer, available as a compact sedan or coupe. It competes with the BMW 3 and 4 Series, along with the Audi A4/A5 and the Mercedes-Benz C-Class. 
Just as those other manufacturers offer high-performance versions, the ATS-V meets that challenge by improving on the already excellent handling of the regular models and adding more power. Factor in the array of high-tech safety features, wi-fi and wireless phone charging, and we have a credible rival to the best of Germany.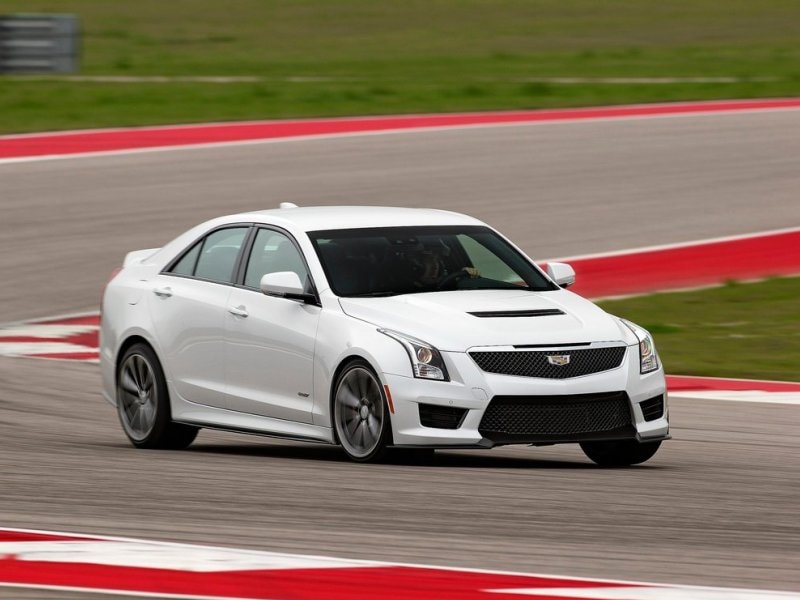 2. 2016 Cadillac CTS
One size up from the ATS, the CTS is a midsize luxury sedan and it seems the only area where it can't stop is when it's winning awards. Reviewers praise the driving dynamics, even when comparing it to the elite in this segment, notably the BMW 5 Series and Mercedes-Benz E-Class. Like every Caddy, the CTS goes its own way with distinctive design. 
The high-performance V model is the most powerful Cadillac built to date, taking a supercharged 6.2-liter V8 from the Corvette Z06 supercar to bring a mighty 640 hp and 630 lb-ft. This otherwise sophisticated conveyance incorporates sports-car precision and a top speed of 200 mph. It's also less expensive than a BMW M5.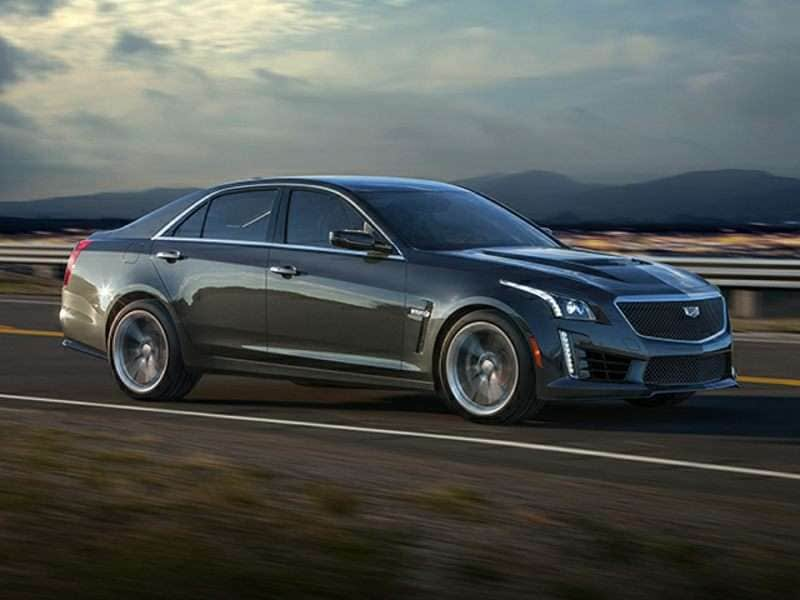 3. 2015 Cadillac XTS
Whereas the ATS and CTS have an emphasis on athleticism, the XTS full-size sedan is a more traditional Cadillac — sumptuously comfortable and gloriously spacious. Being behind the steering wheel is fine, but behind the driver's seat is even better. This is the car to step out of when attending red-carpet events. And retreat to after an evening fighting off the paparazzi.  
The XTS melds traditional luxury with modern innovations like Magnetic Ride Control, a computer-actuated suspension system that always selects the optimum setting at any given time, and gesture-based infotainment controls. The trunk is large enough to handle several of Lady Gaga's costume changes, or a month's worth of luggage for any normal couple. Don't forget the safety features: 10 airbags, rear cross-traffic alert, and automatic braking to mention just a few.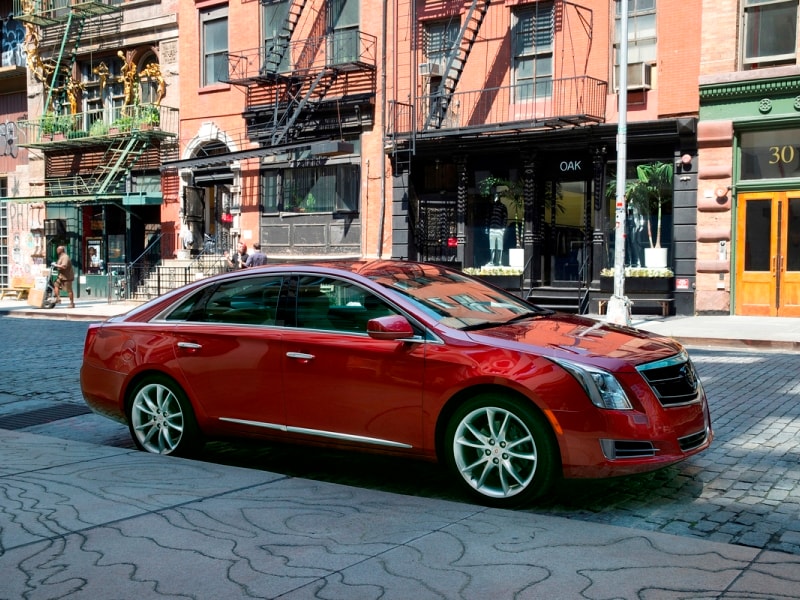 4. 2016 Tesla Model S
The Model S rips apart the playbook. For a start, luxury is usually perceived as having a rich tradition, where seasoned craftsmen labor for hours over every stitch in the leather and every ring on a piston. Well, not only does the Model S not have pistons, it doesn't have any heritage either. And no one cares. 
This is luxury the way it's meant to be in the 21st century — no fossil fuels, no analog dials, no trying to evoke a bygone era. Every drive seems like a journey into the future. This is the choice for Silicon Valley executives and eco-conscious celebrities. On top of that, the Model S is a favorite with enthusiast and consumer-oriented publications alike.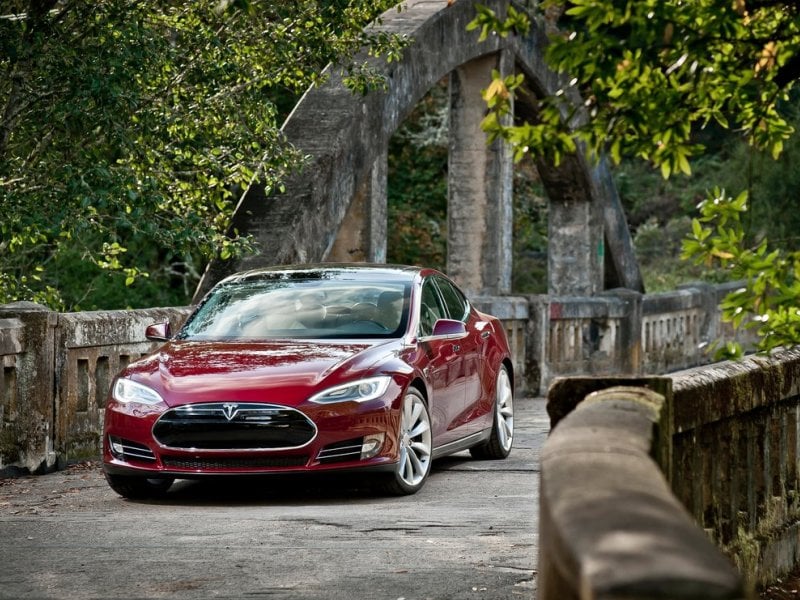 5. 2015 Buick Regal GS
One of the best sedans GM builds. That's the consensus among reviewers, not just marketing blurb. Technically, Buick is more premium than luxury, but premium can either be a stepping stone to more extravagant purchases or perfectly adequate for well-heeled types who don't like to flaunt. 
Luxury cars are usually the first to get new safety features and the Regal has what is now considered the norm, such as blind spot monitoring, lane departure warning, forward collision warning, and adaptive cruise control. It's based on a German midsize sedan, so ride quality is controlled yet comfortable. Cabin goodies include an eight-inch LCD touchscreen.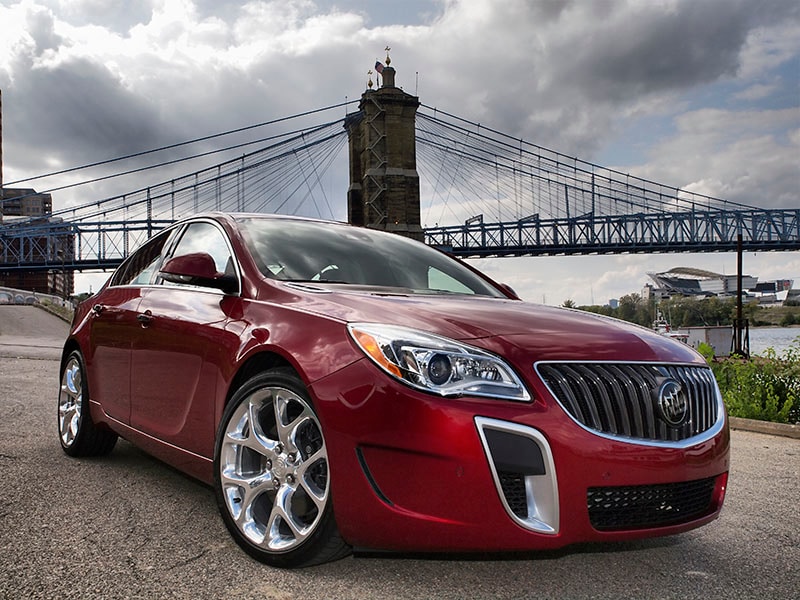 6. 2015 Ford Super Duty F-450 Platinum
Luxury comes in different forms. What works for the movie star could be worlds away from the Texas oil baron's preference. Some might go for understatement, others will want the biggest and the boldest. The Super Duty F-450 Platinum is in the second camp, blending exclusivity with capability. 
With luxury comes effortless power and this pickup has 860 lb-ft of bank vault-pulling torque in its 6.7-liter turbocharged V8 diesel engine. Maximum towing capacity is a best-in-class 31,200 pounds — that's about 58 grand pianos. Naturally, there's all-wheel drive to reach the wildest corners of the ranch. And it has an incredibly imposing road presence because it's the biggest thing this side of a Peterbilt. The Super Duty F-450 doesn't have to be limited to work, though. Its plush Platinum-spec cabin comes stocked with leather, wood trim, heated steering wheel, and plenty of tech features as standard.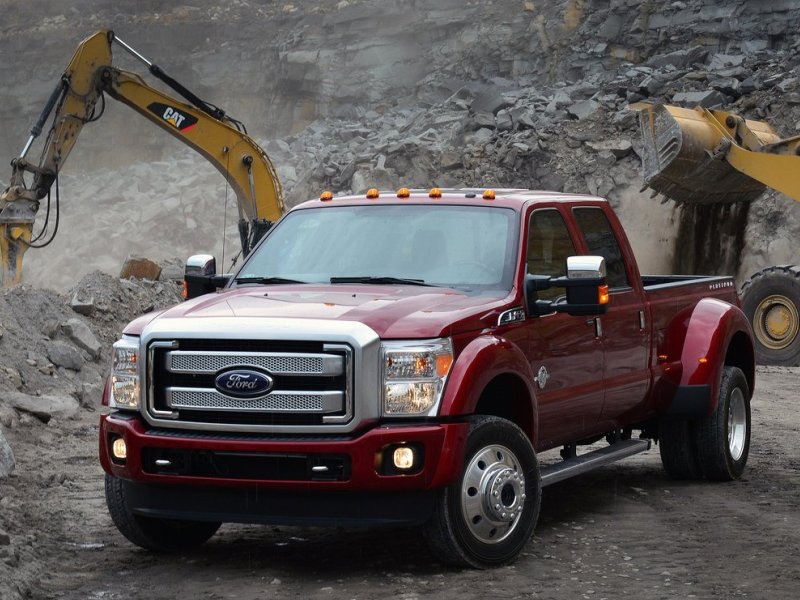 7. 2015 Cadillac Escalade
America, land of the SUV. Escalade, SUV to the stars. This was Cadillac's first foray into the truck-ish world, but the Escalade changed people's perception of the brand. Instead of being conservative to the point of being mummified, Cadillac took on a younger, more aspirational air.
Now in its fourth generation, which debuted in 2015, it continues with its "young money" appeal, offering a rear-seat infotainment system that incorporates Blu-ray video, Bose 16-speaker audio system with active noise cancellation, and no fewer than five USB ports. That's as well as the leather, 420-hp V8, 20-inch alloy wheels and state-of-the-art safety systems.The Escalade can seat up to eight, but surely the second-row captain's chairs would be high on most buyers' wish lists. The ESV version has a longer wheelbase for more third-row seating space and cargo capacity.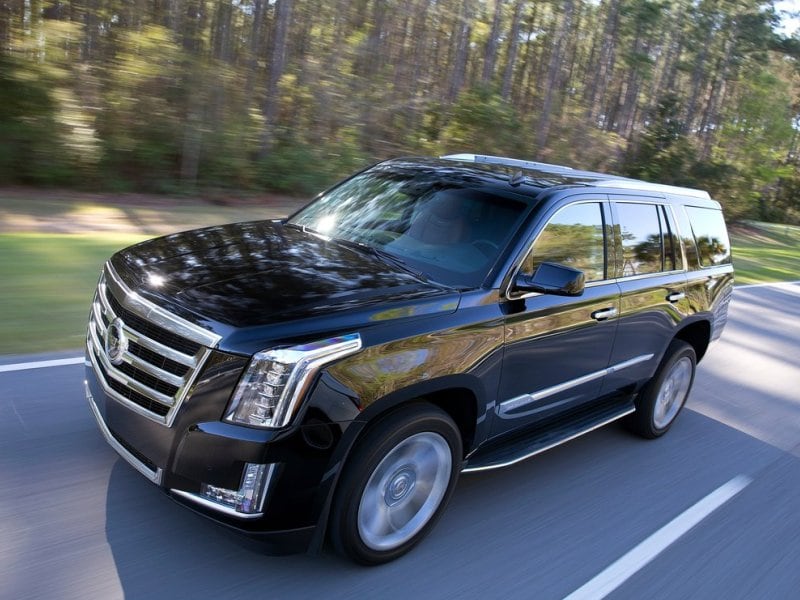 Photo by Cadillac
8. 2015 Jeep Grand Cherokee SRT
Historians might be inclined to credit Jeep with the creation of the luxury suv and present the Wagoneer of the early 1960s as solid evidence. Now the Fiat/Chrysler group have plans to resurrect the Grand Wagoneer and put it on sale in 2018. In the meantime, we have the Grand Cherokee SRT. 
The initials SRT stand for street and racing technology, so not luxurious in the usual sense. But this model sits at the top of the Grand Cherokee range and features premium appointments to go with its 475-hp V8 and sports-tuned suspension, like Swedish leather, aluminum cabin highlights, and an 825-watt/19-speaker Harman Kardon audio system. This kind of extravagance is a luxury in itself.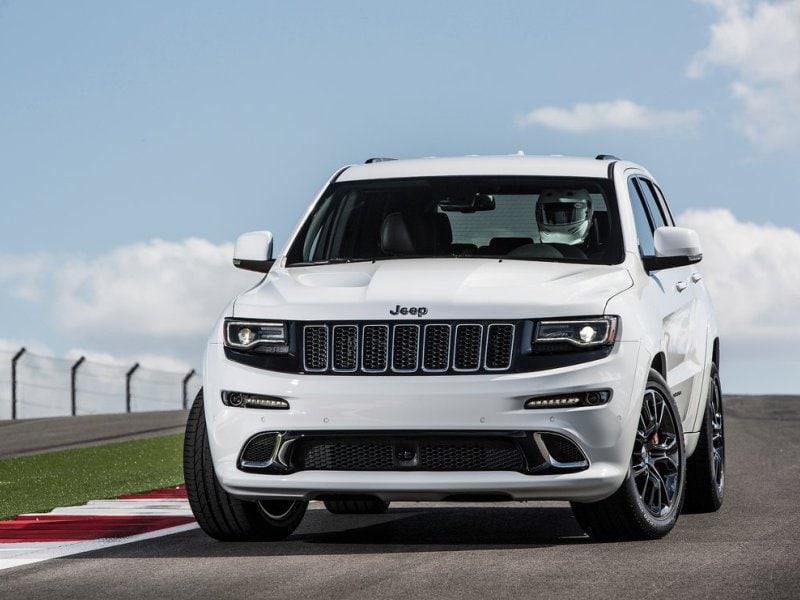 9. 2015 SRT Viper GTS
If someone can afford to spend more than $112,000 on what is essentially a weekend toy, plus track fees and goodness knows how many sets of tires, then the well-equipped Viper GTS is a luxury car. No matter how comfortable the leather seating is, or how well tuned the adjustable suspension might be, this most likely won't be an everyday ride. It's too awesome.
The styling now looks iconic and this is the only sports car with a 8.4-liter V10 engine. Which means 645 hp and 600 lb-ft of torque in a fiberglass-bodied two-seater. Three seconds to hit 60 mph before hitting a top speed of 206 mph. Insane. Or maybe not. The Viper has evolved to the point where it's not the hard-to-handle machine it once was. Now it deploys multi-mode stability control. And on the list of standard safety equipment is a one-day track driving course.
10. 2016 Cadillac CT6
This is how effective Cadillac is at getting everything right: no one has driven the CT6 (at the time of writing this) and it's still generating excitement. Expectations are high because of the other great cars from this marque. The CT6 is going to compete with the Mercedes-Benz S-Class, the most successful luxury sedan there's ever been.
If this seems too ambitious, remember one thing: the head of Cadillac, Johan de Nysschen, used to be boss at Audi. So he knows how to operate in rarefied atmospheres. Expect massaging seats, a 34-speaker Bose audio system and a plug-in hybrid variant when the CT6 debuts early in 2016.