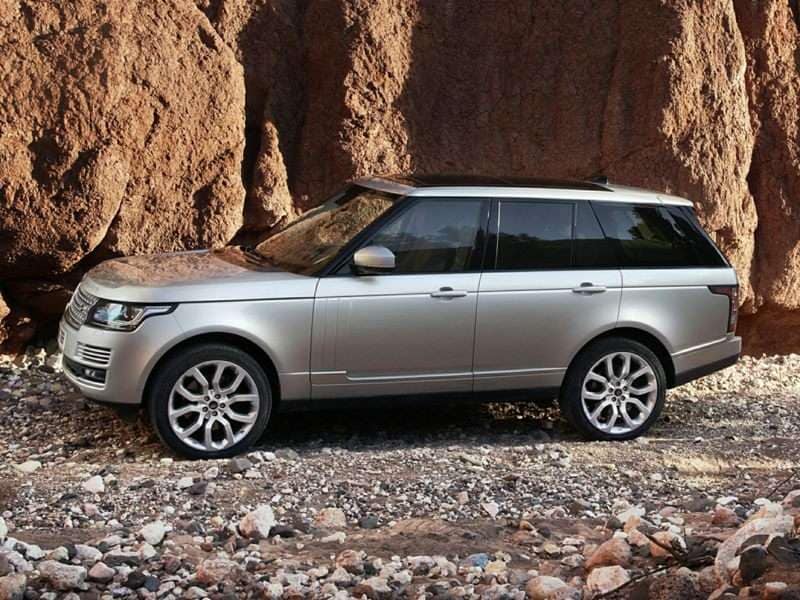 SUVS with the best towing capacity tend to be full-size models - usually those that are based on the ladder-frame designs of their pickup truck siblings. Still, there are a number of more modern sport-utility vehicle designs that can line up nearly side-by-side with truck-based competitors and claim almost equal status at the towing table, especially in the luxury segment where brawn and brains have created do-everything daily drivers that are adept at handling almost any possible on-road situation. Let's take a quick look at 10 SUVs with the best towing capacity for 2016.
1. 2016 Ford Expedition - 9,200 lbs
The 2016 Ford Explorer sails to the top of our list of SUVs with the best towing capacity on the strength of its twin-turbo EcoBoost V-6 engine. The 3.5-liter unit under the hood of the eight-passenger Ford Expedition offers up 365 horsepower and 420 lb-ft of torque, which when matched with its six-speed automatic transmission allows the SUV to haul up to 9,200 lbs. It's also possible to order an adaptive suspension system to go with the Expedition's independent rear axles and improve handling and ride smoothness when lugging around a trailer.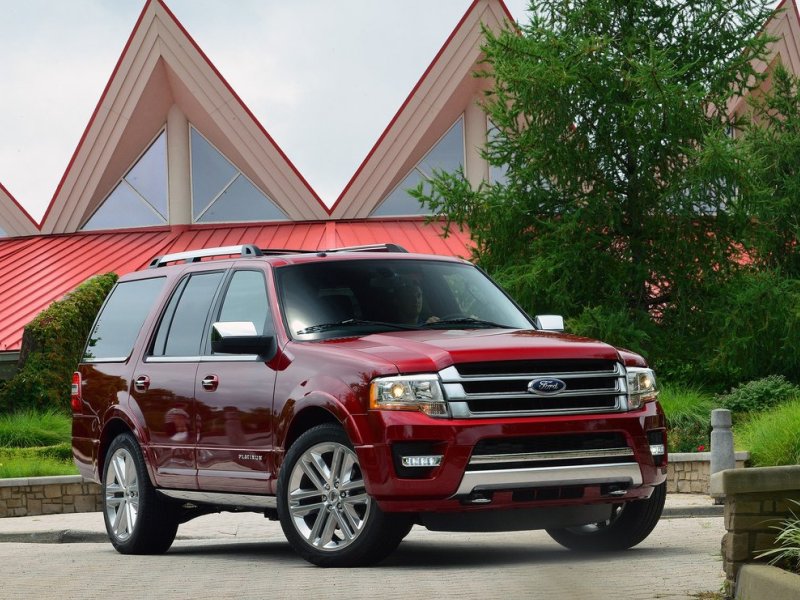 Photo by Ford
2. 2016 Lincoln Navigator - 9,000 lbs
The 2016 Lincoln Navigator shares its F-150-based full-size SUV platform with the Ford Expedition, which means it avails itself of the same adaptive suspension system and independent rear setup. Also in the cards for the Lincoln Navigator: a standard 3.5-liter EcoBoost V-6 that provides 365 horsepower and 420 lb-ft of torque thanks to its twin turbochargers. Why, then, does the eight-passenger Navigator drop 200 lbs off the Expeditions tow rating to check in at 9,000 lbs in total? It's because the sport-utility vehicle's luxury gear makes it a little heavier than its less-opulent sibling, which in turn nibbles at the truck's gross vehicle weight rating.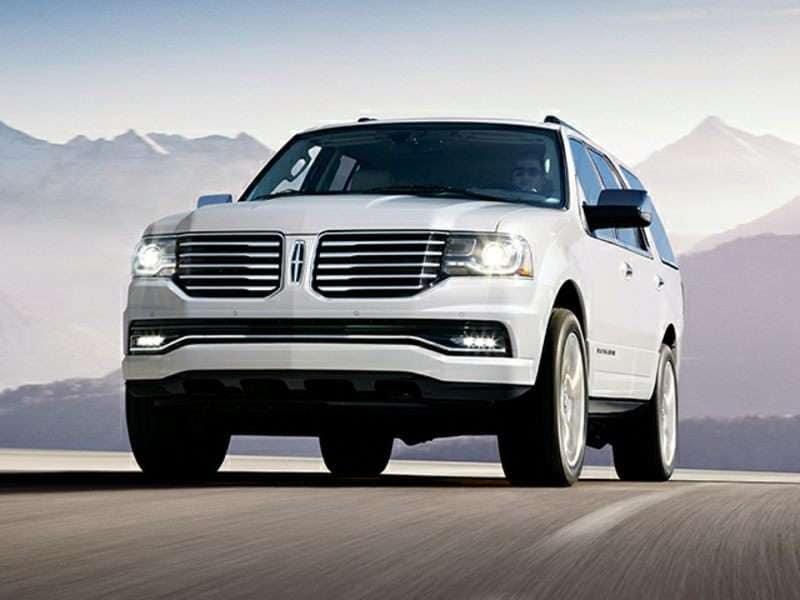 3. 2016 Nissan Armada - 9,000 lbs
The 2016 Nissan Armada might be a bit of a 'classic' design - it's lumbering around on a chassis that's linked to the first-generation Titan pickup - but that doesn't take away from the ruggedness that it has to offer those seeking a full-size SUV with exceptional towing capacity. The Nissan Armada matches the Lincoln Navigator when it comes time to hitch up a trailer, posting a tow rating of 9,000 lbs. A 5.6-liter, 317 horsepower V-8 is standard with the Armada, and the engine's 385 lb-ft of torque are corralled by a five-speed automatic transmission. A towing package is a must with the Nissan to ensure you snag all of its might for trailering purposes.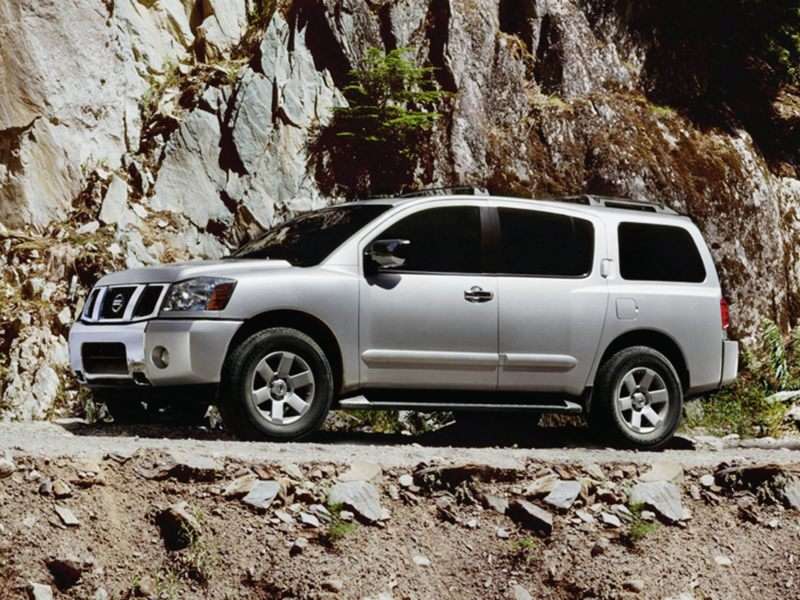 4. 2016 GMC Yukon - 8,500 lbs
The 2016 GMC Yukon is another truck-derived full-size model on our list of SUVs with the best towing capacity, and it shows with its rating of 8,600 lbs. Regardless of whether you select the GMC Yukon's base 5.3-liter V-8 (355 horsepower, 383 lb-ft of torque), or its available 6.2-liter mill (420 horsepower, 460 lb-ft of torque in Denali models), you get a useful 8,500 lbs of trailer capability. Six-speed automatic transmissions are outfitted to the small V-8, while the bigger unit benefits from an eight-speed autobox in the Yukon - and don't forget that its slightly more affordable Chevrolet Tahoe twin offers essentially identical towing specs.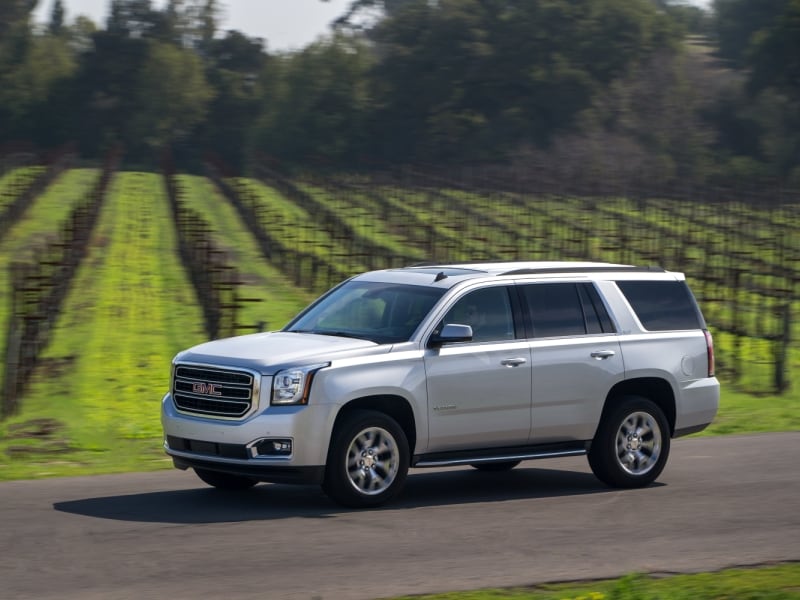 5. 2016 Cadillac Escalade - 8,300 lbs
The 2016 Cadillac Escalade shares a lot with its GMC and Chevrolet platform-twins, but as with the Navigator the installation of seemingly endless luxury accoutrements has reduced the percentage of gross vehicle weight remaining for towing purposes. The Cadillac Escalade gets 8,300 lbs of towing capacity, and it also brings on the Yukon's available 6.2-liter V-8 as standard equipment, which means 420 horsepower and 460 lb-ft of torque are on tap through the SUV's eight-speed automatic transmission. A magnetically-adaptive suspension system is also found with each and every Cadillac Escalade.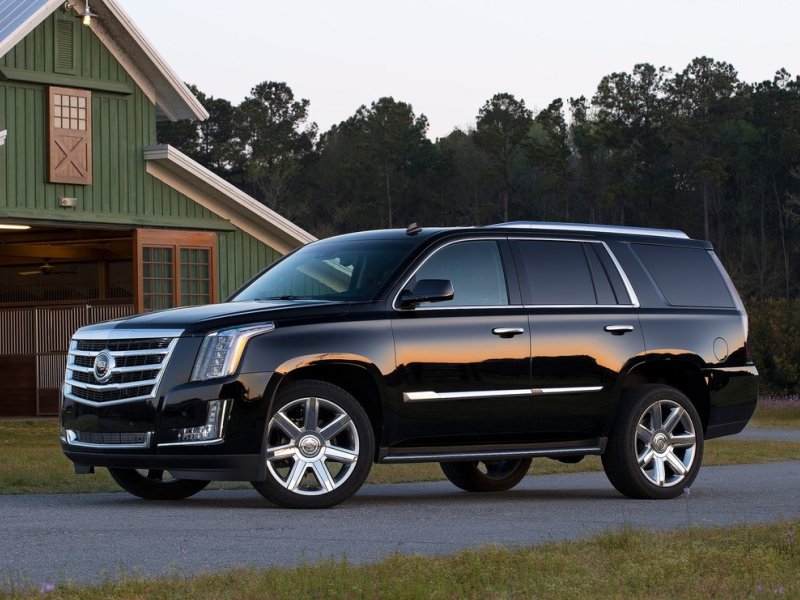 6. 2016 Infiniti QX80 - 8,300 lbs
The 2016 Infiniti QX80 draws its strength from the Japanese-market SUV that underwrote its platform - the Nissan Patrol - and as such it puts in a strong showing on our list of SUVs with the best towing capacity. Although not quite as off-road capable as its progenitor, the 2016 Infiniti QX80's enormous road presence is backed up by its equally-impressive 8,300 lbs of towing capacity, along with the 400 horsepower and 413 lb-ft of torque that come with its included 5.6-liter V-8 engine. A six-speed automatic transmission manages the eight-passenger QX80's output.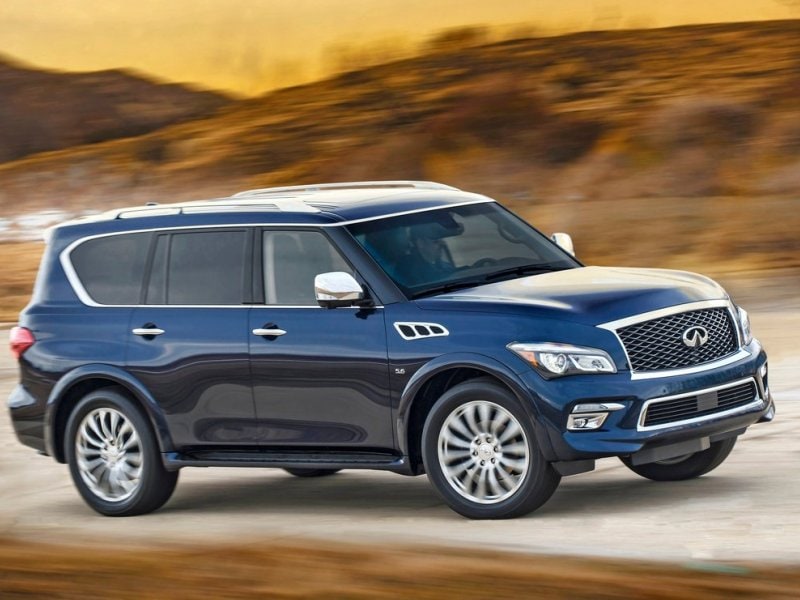 7. 2016 Toyota Land Cruiser - 8,200 lbs
The 2016 Toyota Land Cruiser is a venerable off-road warrior, and it also stands in as the most expensive vehicle with a Toyota badge that you can buy in North America. Perhaps surprising to those not familiar with this full-size workhorse, the Toyota Land Cruiser is also the most mighty SUV available from the automaker when it comes to towing, breezing past the truck-based Sequoia to offer 8,200 lbs of total capacity. The Land Cruiser depends on a 5.7-liter V-8 engine that produces 381 horsepower and 401 lb-ft of torque, comes with standard four-wheel drive, and is shifted via a six-speed automatic transmission.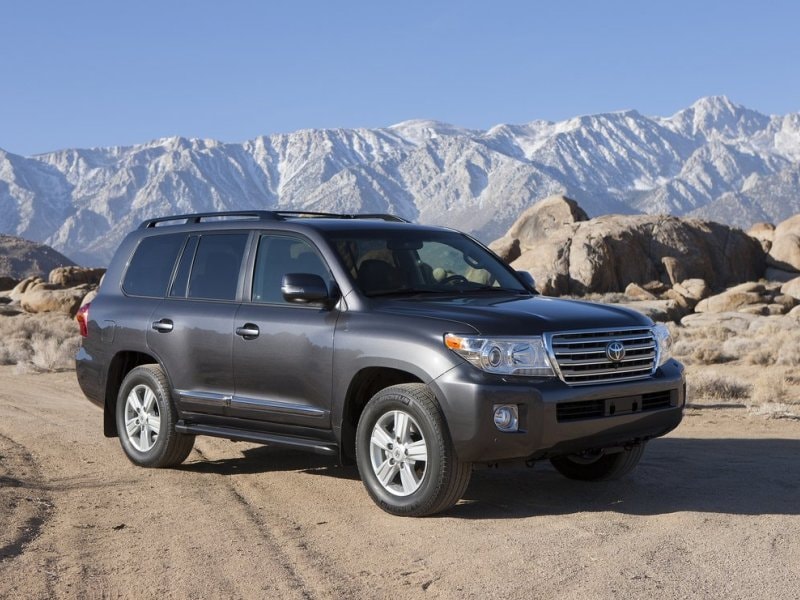 Photo by Toyota
8. 2016 Volkswagen Touareg - 7,700 lbs
The 2016 Volkswagen Touareg is another unlikely tow rig candidate - at least until you take a look at the numbers. Available with a range of engines, opting for the Volkswagen Touareg TDI nets you 240 horsepower and 406 lb-ft of torque from a 3.0-liter supercharged diesel engine nets you the best performance with a trailer attached to the back of the SUV, but regardless of which engine you choose - including the base 280 horsepower, 3.6-liter V-6 - you still have access to 7,700 lbs of towing capacity with the Touareg (along with an eight-speed automatic transmission and standard all-wheel drive).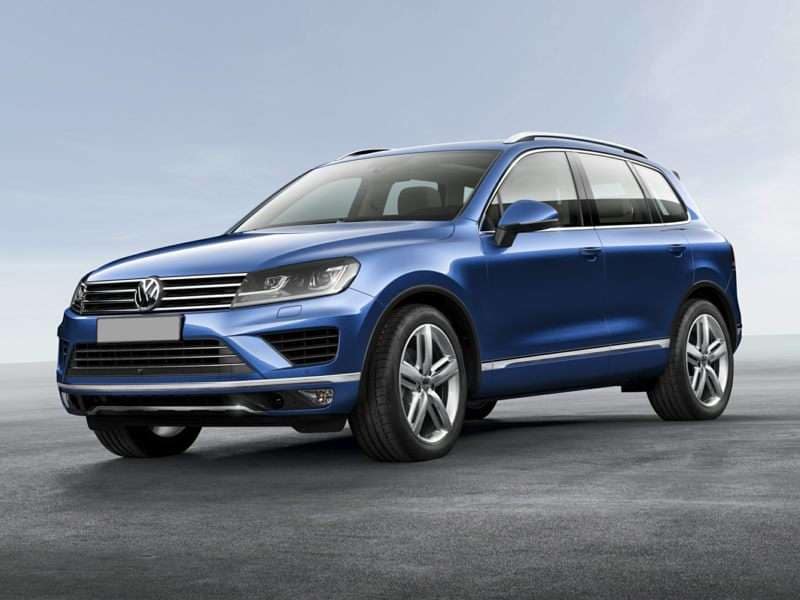 9. 2016 Porsche Cayenne - 7,716 lbs
The 2016 Porsche Cayenne's inclusion in our towing round-up isn't surprising given its platform kinship - however distant - to the Volkswagen Touareg. There are a bewildering number of Porsche Cayenne models available, ranging from the Diesel (which benefits from the same six-cylinder engine found in the VW) all the way up to the 520 horsepower Cayenne Turbo, whose 4.8-liter twin-turbo V-8 generates a stifling 553 lb-ft of twist. Top towing capacity for the Cayenne (except the S E-Hybrid), which is shifted via an eight-speed automatic and comes with all-wheel drive free of charge, is listed at 7,716 lbs.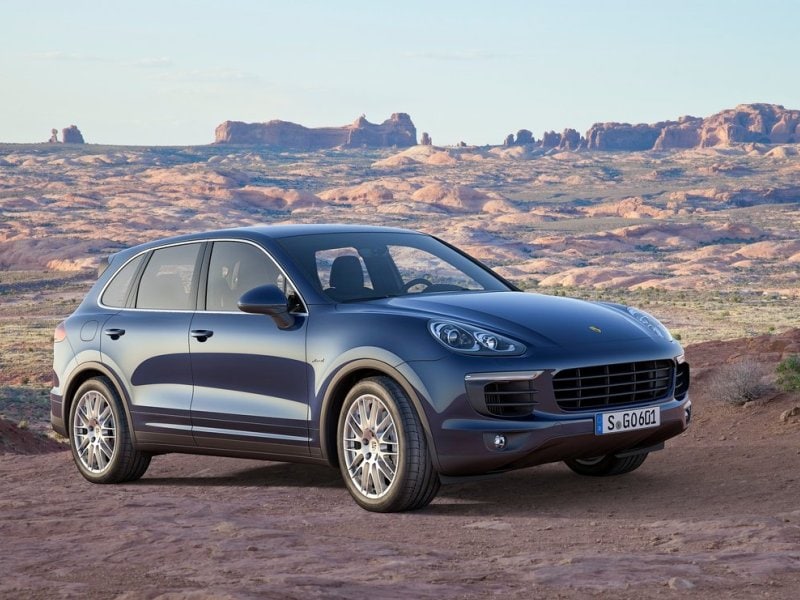 10. 2016 Land Rover Range Rover - 7,716 lbs
The 2016 Land Rover Range Rover is another do-it-all luxury SUV. The full-size Land Rover Range Rover is incredibly quick for its size, as plush as your living room, and offers exceptional comfort for up to five passengers. It can also tow as much as 7,716 lbs, an attribute linked in no small part to its pair of available supercharged engines. The Range Rover's 3.0-liter V-6 is good for 340 horses, while the 5.0-liter V-8 jumps to 510 horsepower and 461 lb-ft of torque, with each offering standard four-wheel drive and an eight-speed automatic transmission.