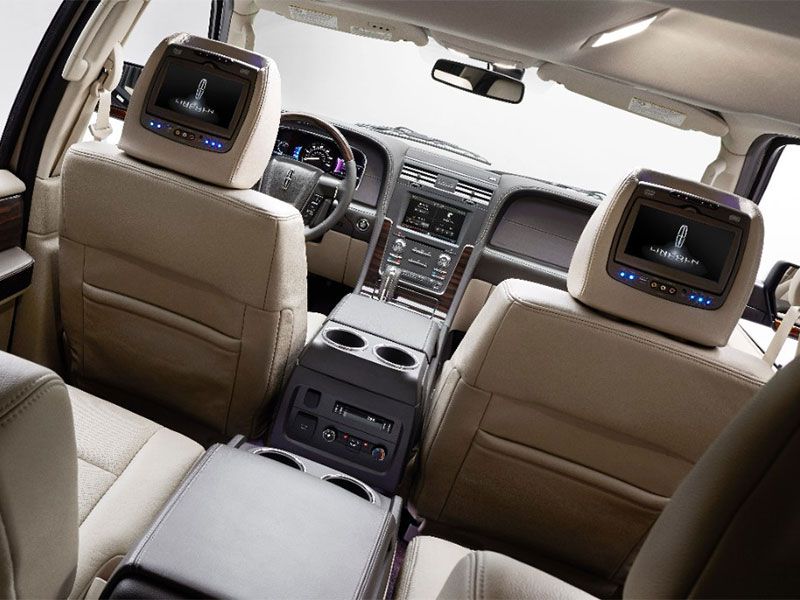 2016 Lincoln Navigator interior entertainment system dual displays ・ Photo by Lincoln
For family-friendly road trips—no matter how long or how short—it's hard to beat crossovers and SUVs with rear entertainment systems. With multiple screens available in some vehicles, along with the ability to play video content from DVDs, Blu-Ray discs, SD cards and other sources, these setups can put a whole new spin on drive-in movies. Many also have HDMI ports, which allow backseat occupants to hook up video game consoles for on-the-road action. All will cost a little extra, although the extra peace and quiet can be more than worth it.
2016 Chevrolet Tahoe
Perhaps better known for its rugged capabilities, the 2016 Chevrolet Tahoe actually has more standard and available infotainment technologies than many other SUVs with rear entertainment systems. For starters, the Tahoe doesn't offer just one setup, it supplies two: There's a Blu-Ray/DVD system with a 9-inch flipdown LCD screen, a remote control, two wireless headphones and auxiliary input jacks. A separate DVD-based system with dual displays mounted in the back of the front-row headrests is available, as well. In terms of pricing, the dual-display system is $2,095, while the one with the flipdown screen is $1,595—and offered as part of the Sun, Entertainment and Destinations package.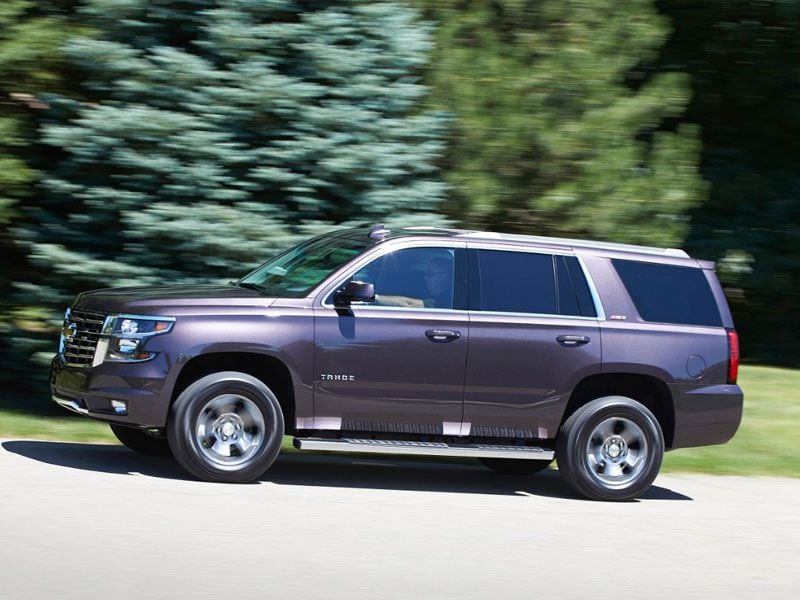 Photo by Chevrolet
2016 Land Rover Range Rover
In premium SUVs with rear entertainment systems, passenger-focused technologies also can be bolstered with some incredible luxuries. Take the 2016 Land Rover Range Rover Long Wheelbase Autobiography Black edition. Here, two rear seat occupants enjoy individualized chairs, more than 47 inches of legroom, a bespoke seat cover design in supple leather, full climate control, reclining functionality and even a lumbar massage; the right-hand rear-passenger position adds a power-extendable calf rest, too. Of course, the rear-seat display screens also are upgraded, to 10.2 inches. Land Rover's "regular" rear seat setup, for comparison, has 8-inch screens—plus digital wireless headphones, a second-row USB port and its own remote control. New for the 2016 models is a Journey Status function that can display the estimated time and distance remaining in a road trip.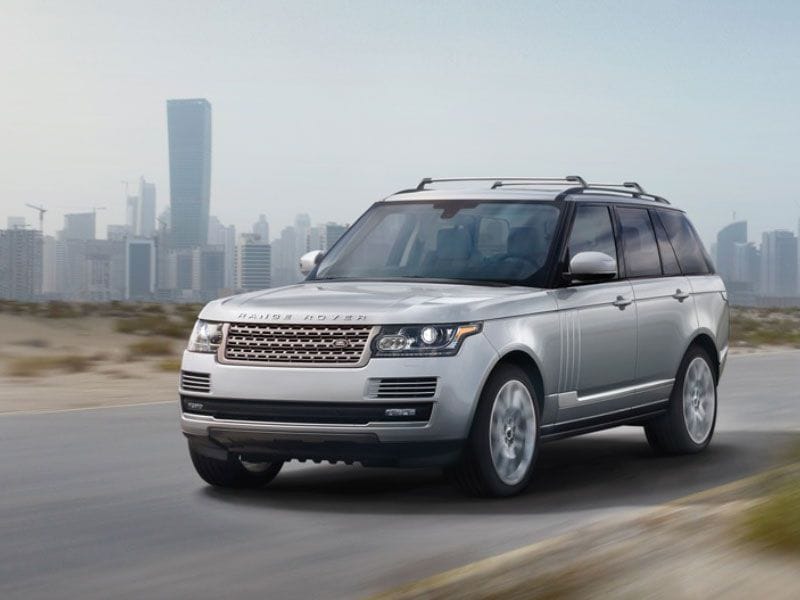 Photo by Land Rover
2016 Lincoln Navigator L
With an extended wheelbase versus the standard Navigator, the 2016 Lincoln Navigator L is ideally suited for rear-seat occupants, from its best-in-class third-row legroom to its standard heated second-row seats. And to keep up to five back-seat passengers entertained, Lincoln provides an optional dual-headrest entertainment system from INVISION. In the mix are 7-inch color LCD screens built into the front-seat headrests, and those displays can be used to play either their own separate DVDs or the same output. The usual pair of wireless headphones and remote control also are included. Now, the standard Navigator furnishes all that, but the Navigator L extends the vehicle's versatility with almost 25 more cubic feet of storage behind the third row—and 128.2 cubic feet in total (when all seats are folded).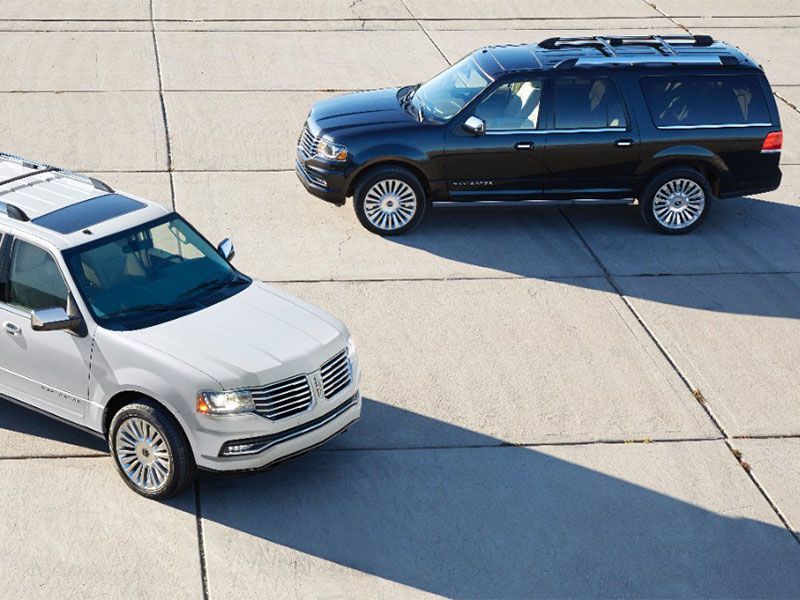 Photo by Lincoln
2017 Ford Explorer
The 2017 Ford Explorer has become the best-selling vehicle in its segment by serving up technologies just like its available dual-headrest DVD entertainment system. Able to provide independent or combined playback for its two screens, the system includes headphones and remote, and it's a $1,995 option for the Explorer XLT, Limited, Platinum and Sport trims. The back-seat entertainment setup also can be matched with the new-for-2017 XLT Sport Appearance Package. This bold bundle is highlighted by 20-inch Magnetic Metallic wheels, exterior accents in the same shade, exclusive door-trim panel inserts, and Dark Earth Gray leather seating with Miko suede inserts.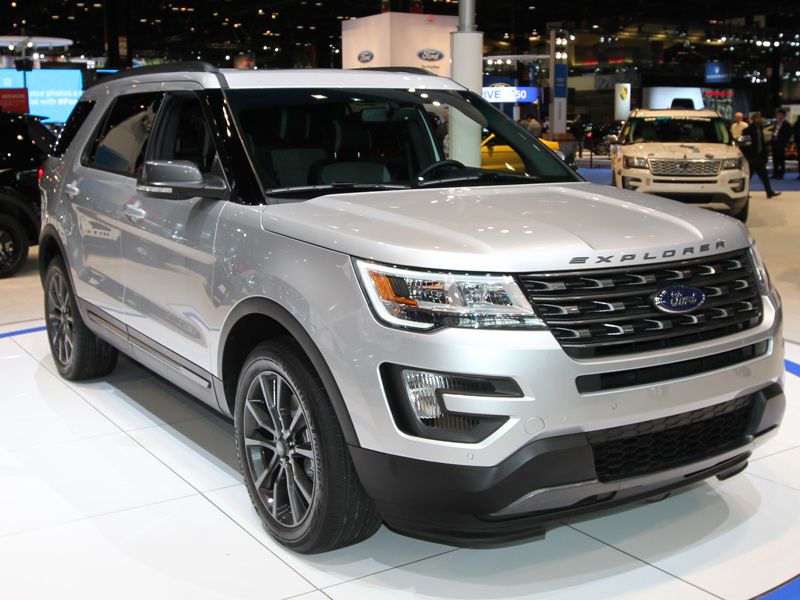 Photo by TJ Keon
2017 Toyota Sequoia
There are plenty of SUVs with rear entertainment systems nowadays, but the first one into production with a high-res setup was from Toyota. The 2017 Toyota Sequoia has a standard Blu-Ray unit for the range-topping Limited grade that combines luxurious appointments with a 9-inch flipdown screen, two wireless headphones, a rear audio system, a 115-volt AC power outlet, and two RCA jacks. Meanwhile, if they prefer the system for the Sequoia Limited, it's available as a $1,920 option. As for the Sequoia itself, it's the Toyota brand's fullsize, 3-row sport utility, with seating for up to eight and a standard 5.7-liter V8.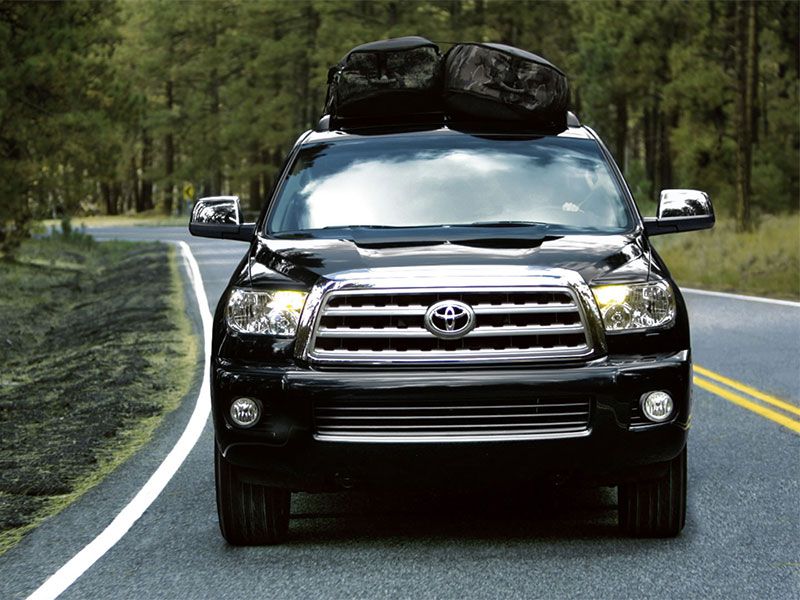 Photo by Toyota
2017 Nissan Armada
The 2017 Nissan Armada was recently and completely redesigned to better compete against the rest of the fullsize SUVs with rear seat entertainment systems. For instance, beyond the Armada's best-in-class 390 horsepower, it also delivers the most second-row headroom and legroom. The Armada Platinum also treats all back-row occupants to a standard Tri-Zone Entertainment System, with dual 7-inch display screens, a DVD player, a pair of wireless headphones and audio/video input jacks. Nor is there any lack of luxury up front, since the top-trim Armada touts heated and cooled seats first-row passenger and driver.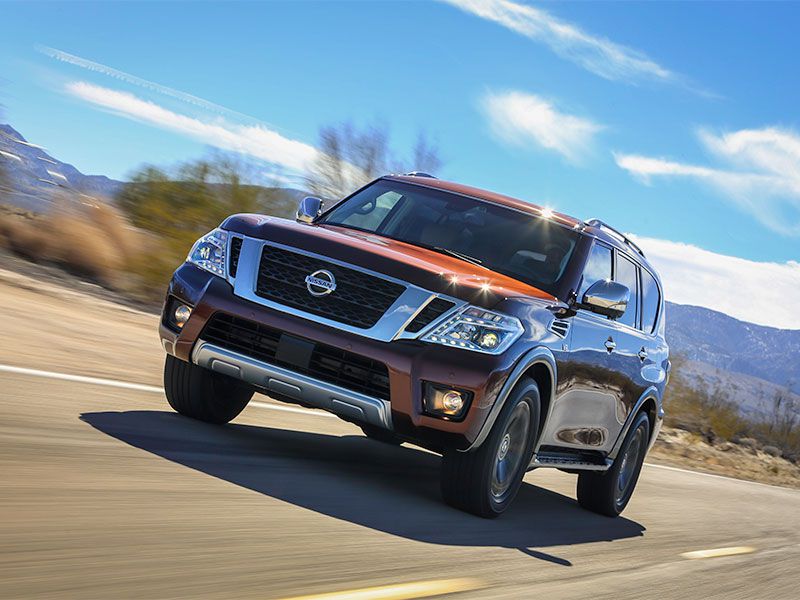 Photo by Nissan
2017 Cadillac Escalade
The 2017 Cadillac Escalade is another of the SUVs with rear entertainment systems in two distinct configurations. The standard-length Escalade starts with a roof-mounted setup, with a 9-inch screen and the typical accessories: two wireless headphones, HDMI and USB ports—including a charging port—and a remote control. Speaking of which, the Escalade even furnishes a built-in storage space for that remote. Moving up to the Escalade Platinum—and the long-wheelbase Escalade ESV models—Cadillac relies on dual 9-inch displays that are integrated with the front-seat headrests. Both systems are capable of playing DVDs and Blu-Ray discs. The Escalade's mobile Wi-Fi hotspot, with 4G LTE connectivity, is standard, for an additional entertainment resource.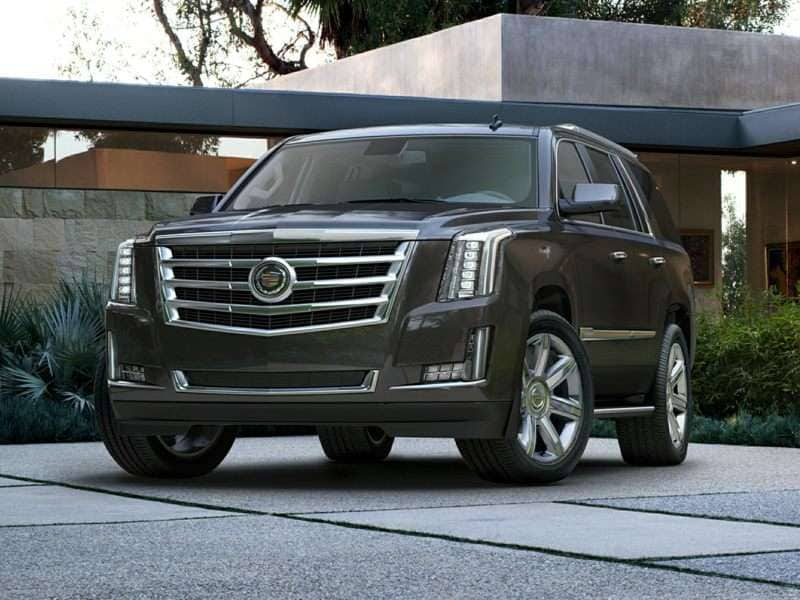 Photo by Cadillac
2016 Honda Pilot
Not all SUVs with rear entertainment systems are optimized for families, but that's a self-proclaimed selling point of the 2016 Honda Pilot. The system for Honda's 3-row Pilot is available for EX-L, Touring and Elite trims, and it features a 9-inch flipdown display that, per the brand, offers better sightlines for all rear rows and reduces "likelihood of motion sickness versus headrest-mounted units." Complementing the screen are two wireless headphones, an HDMI port, two 2.5-watt USB ports and jacks for two more pair of headphones. Especially helpful here is the location of the DVD players—in the front center stack, where it's easily reached by the driver or first-row passenger. Shoppers should note, however, that Blu-Ray capability requires moving up to the Touring and Elite grades.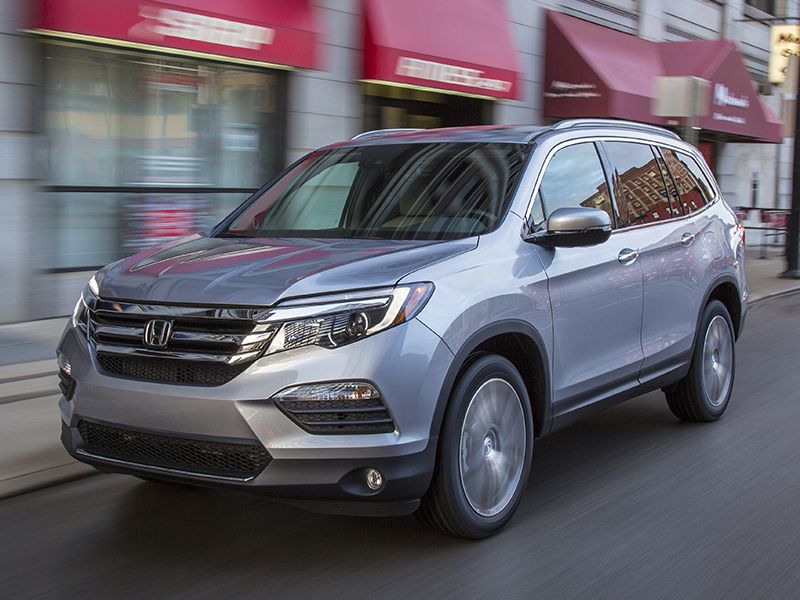 Photo by Honda
2017 GMC Acadia
Like other General Motors SUVs with rear entertainment systems, the 2017 GMC Acadia builds on that advantage with standard mobile Wi-Fi and 4G LTE connectivity that can support up to seven devices—so that back-row occupants can bring their own favorite web-based entertainment resources. When they do want a more traditional mode of rear-seat entertainment, an optional rear-seat entertainment center does the job with dual LCD screens in the front-seat headrests, a pair of wireless headphones, a remote control, and inputs for USB and RCA sources. A total of five charge-capable USB ports means power is available for devices in all three rows.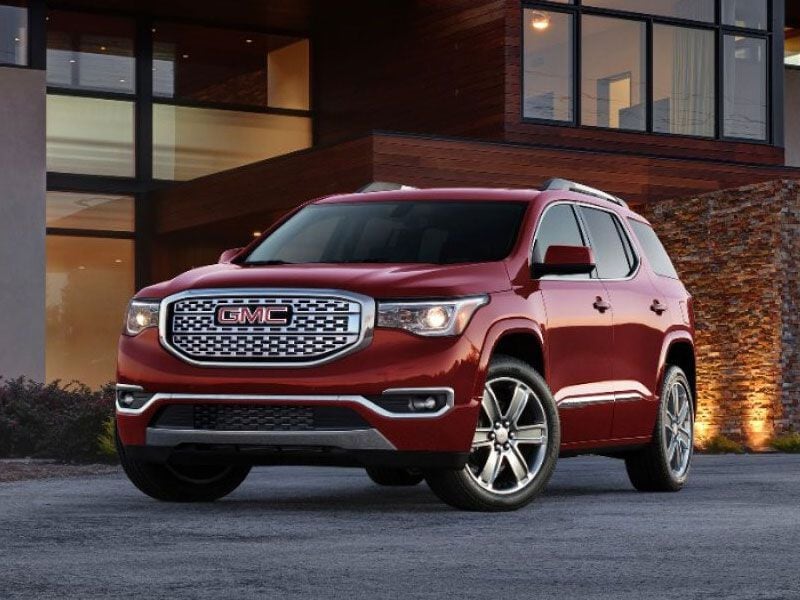 Photo by General Motors
2017 Lexus LX
Leave it to Lexus to raise the bar for premium SUVs with rear entertainment systems: The LX 570 has dual, headrest-mounted screens for individual viewing, yet these aren't the mere seven-inch displays found on some rivals. Instead, Lexus deploys generously sized 11.6-inch screens that are bigger than many flipdown units. A wireless remote, headphones, HDMI inputs and a two-pronged AC power outlet also expand rear-seat entertainment options. Finally, when the LX 570 is equipped with its available 19-speaker Mark Levinson surround-sound audio system, Lexus ensures a "concert hall" listening experience that can entertain all three rows.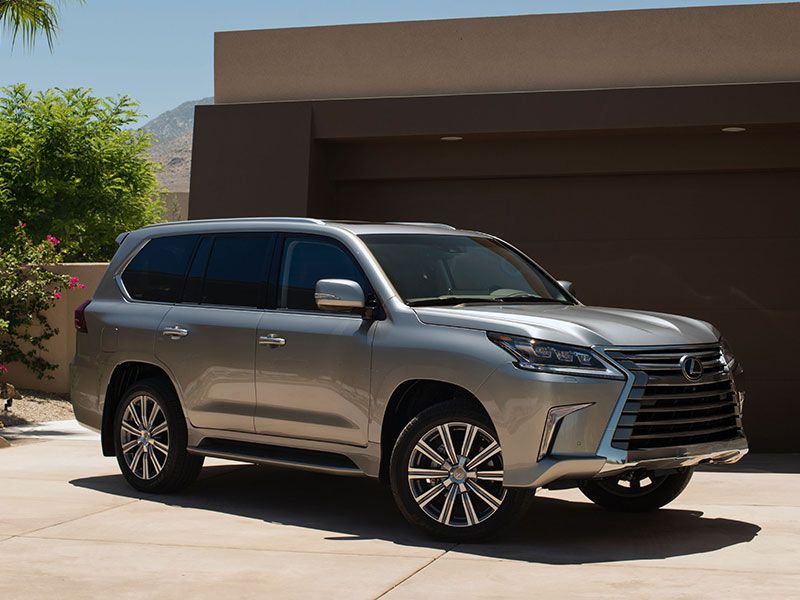 Photo by Lexus