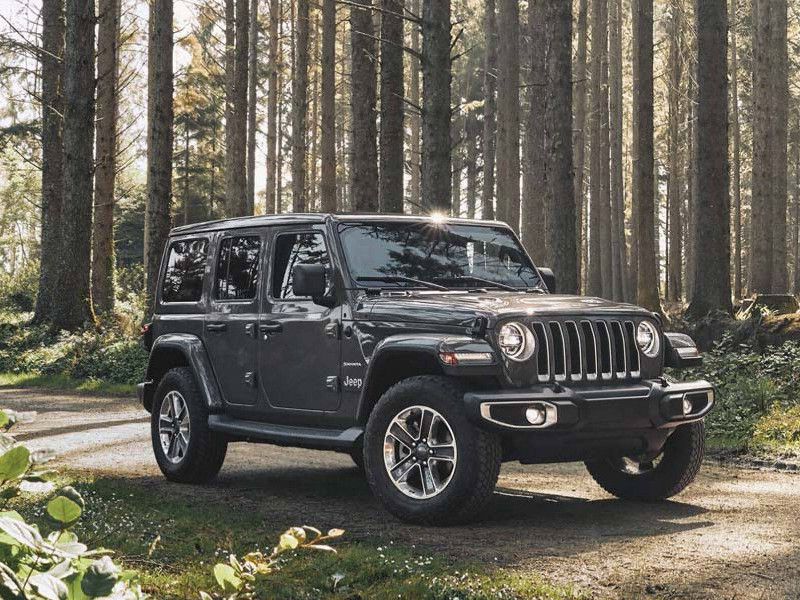 2020 Jeep Wrangler Unlimited ・ Photo by Fiat Chrysler Automobiles
When you buy your new SUV, you're surely going to notice how much the vehicle costs. But there's another cost consideration, which will emerge when you sell the vehicle or if it's ever abruptly totaled in a collision: resale value. This is also a key factor in determining your monthly payments if you opt to lease your vehicle.
It's well-known that every vehicle loses substantial value as soon as you've bought it, but the pace of depreciation varies by model. Various factors keep some cars in high demand on the used market, including high perceived reliability or great similarities to the new vehicle still on sale. We've rounded up 10 SUVs that hold their value, based on data from various sources that try to divine what today's new cars will be worth in a few years. These 10 vehicles represent an array of different SUV market classes, so you can find one that's right for you; we've arranged them in approximate order of size and price, with smaller and more affordable models first.
1. 2020 Subaru Crosstrek
The 2020 Subaru Crosstrek is a subcompact crossover whose spacious interior and highly renowned all-wheel-drive system ensure continued demand in the coming years. Subarus have famously held their value well for years, thanks to their top-notch reputation for handling snow and mud. The Crosstrek isn't fancy, but it promises to be sturdy and functional for as long as you keep it running, and it has superior ground clearance to most competing subcompacts.
We'll also note that while depreciation is typically measured as a percentage of a vehicle's original purchase price, less expensive vehicles have less value to lose. That is to say, because a new Crosstrek costs $22,145, it can't lose more value than $22,145 — while the average $50,000 SUV will lose more than $22,145 in value over just a few years.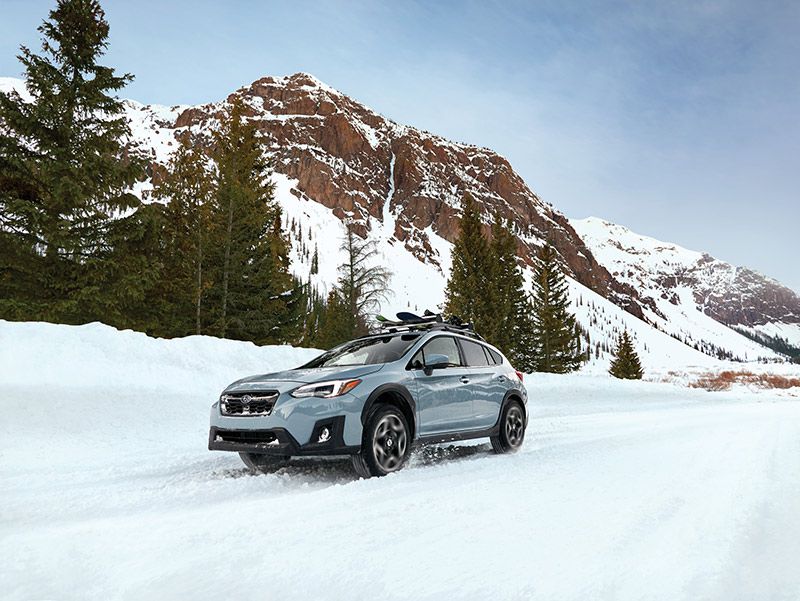 Photo by Subaru
2. 2020 Honda CR-V
The Honda CR-V is a perenially popular compact crossover that consistently holds its value well. Hondas have a reputation for reliability that keeps buyers interested even in used models, and the CR-V's stellar interior spaciousness, outstanding fuel economy, and agile handling are bound to keep customers coming.
If gas prices rise, the newly introduced 2020 CR-V Hybrid can also count on a boost in the used market. Drivers looking to reduce fuel costs will surely appreciate a spacious SUV that can still manage an EPA-estimated 38 mpg in mixed driving. Prices for the 2020 CR-V start at $25,050 for the gas-powered model and $27,750 for the gas-electric CR-V Hybrid.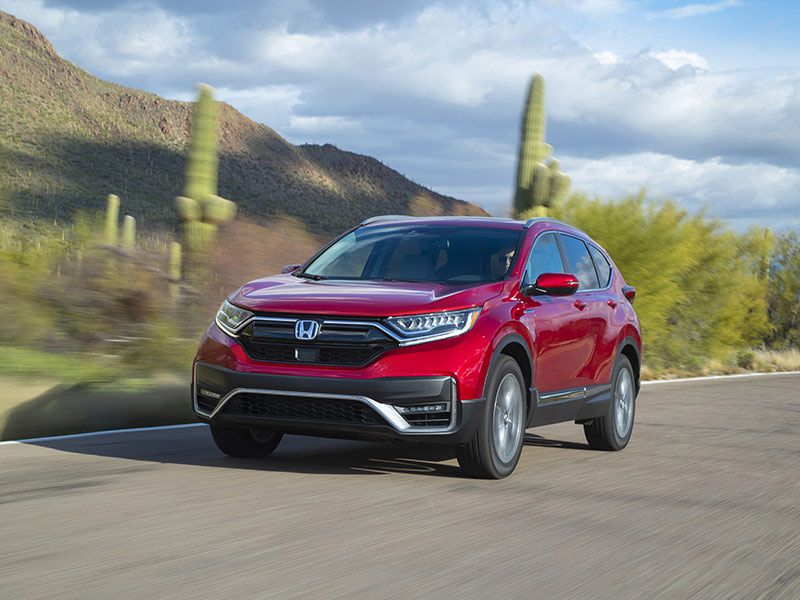 Photo by Honda
3. 2020 Toyota 4Runner
When a new vehicle has timeless qualities that won't be outmoded by future generations, you can bet on strong resale value — especially if the vehicle also develops a reputation for unkillable reliability. The 2020 Toyota 4Runner is bursting with both. This off-road-ready mid-size SUV hasn't changed much since 2010, and it's only gotten more popular during that time. Buyers love that it's still a truck in a sea of on-road-focused crossovers, and it's going to be more appealing in 10 or 20 years than an anonymous competitor. Plus, the 4Runner has proven it will be around for the long haul. And Toyota has helped the 4Runner stay fresh longer by loading it with standard safety features and, for 2020, overhauling its infotainment system.
The 4Runner is cruder than most modern SUVs, with dated interior decor, a bouncier ride, and EPA estimates of a mere 17 mpg in mixed driving. But those demerits haven't kept people from scooping up new 4Runners, and we don't expect them to dissuade used-car buyers either. The 2020 Toyota 4Runner starts at $36,120.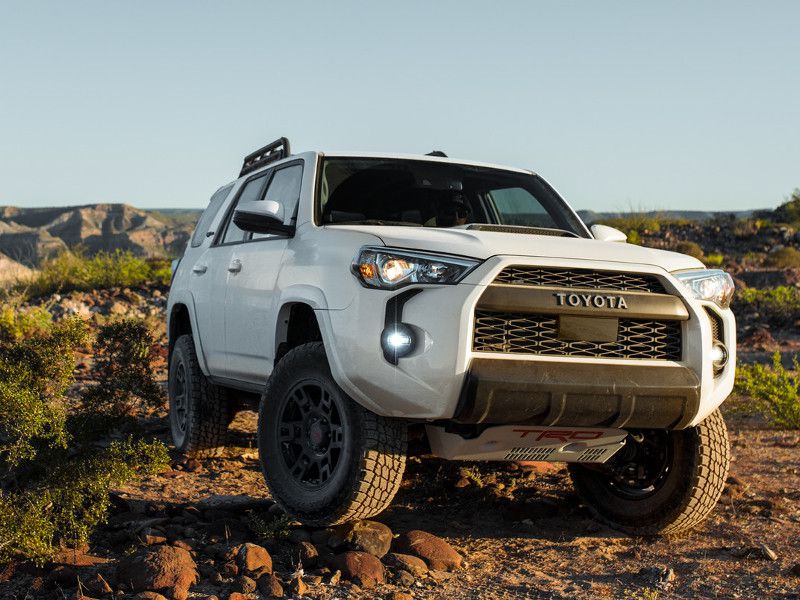 Photo by Toyota
4. 2020 Jeep Wrangler
If folks love that the Toyota 4Runner hasn't changed for a while and is good off-road, the Jeep Wrangler dials up those qualities to an even greater extreme. This iconic SUV keeps the convertible body style and mighty capability that debuted back in 1941. Only now, buyers can opt for a useful four-door body style (called the Wrangler Unlimited), modern infotainment technology, and fuel-efficient engines.
Wranglers have consistently held their value because buyers know that a used Jeep is fundamentally similar to a new Jeep. They're not buying yesterday's trend, but buying into a consistent blend of capability, utility, and unmistakable style. Wrangler prices start at $28,295 for the two-door model and $31,794 for the four-door Wrangler Unlimited.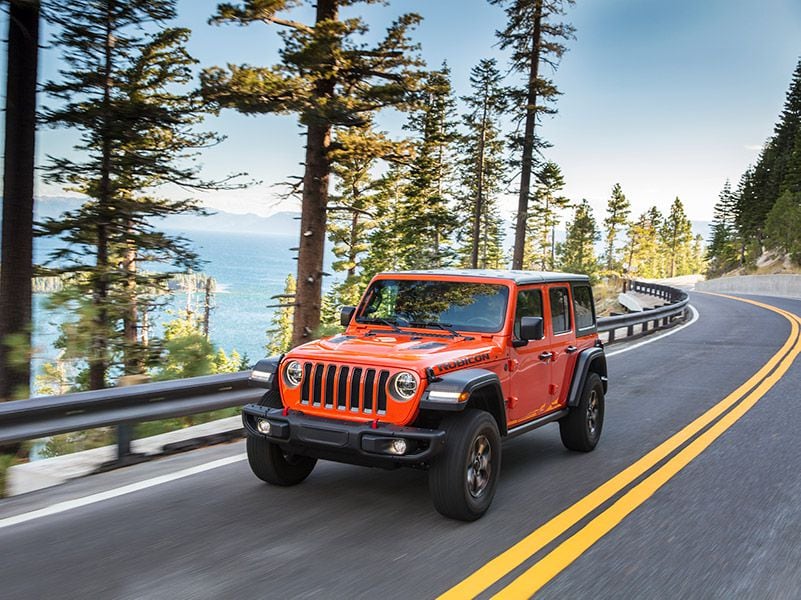 Photo by Fiat Chrysler Automobiles
5. 2020 Subaru Outback
The Subaru Outback is a lighter-duty, more comfortable, more affordable vehicle than a 4Runner or Wrangler. But capability remains part of its lasting appeal. Like other Subaru vehicles, the Outback combines car-like comfort and fuel efficiency with more capability than you'd get in an ordinary crossover.
The mid-size Outback — a station wagon/crossover version of the Legacy sedan — is freshly redesigned for 2020 with improved fuel economy and driving dynamics. These advantages will add to the Outback's already powerful appeal on the used market. Prices start at just $26,645 despite generous standard equipment, meaning the Outback is more budget-friendly to buy new than most of its competitors.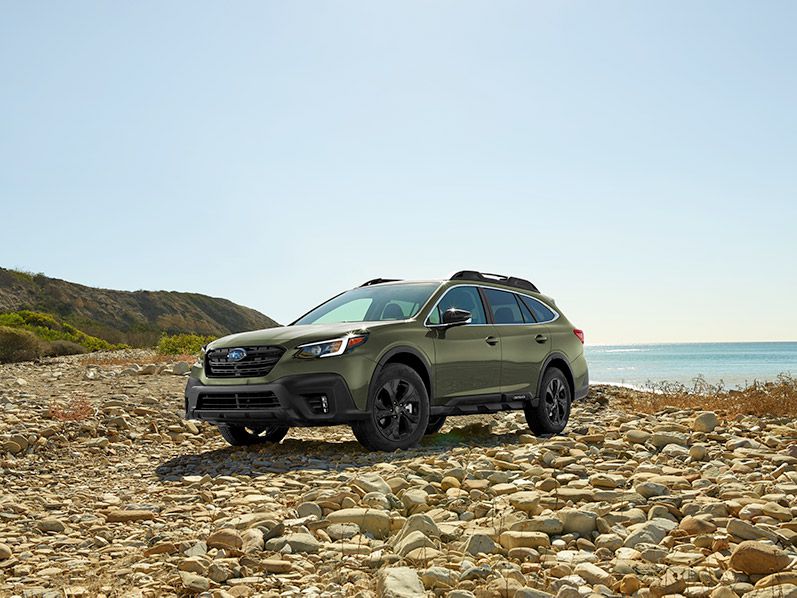 Photo by Subaru
6. 2020 Toyota Highlander
The Toyota Highlander was America's best-selling seven-passenger vehicle last year, and it's consistently in high demand on the used market as well. A fresh redesign for the 2020 model year enhances its appeal with updated styling, a better-finished interior, an improved driving experience, and upgraded infotainment.
The Highlander isn't as roomy or as fancy as some of its competitors, but buyers consistently love its size — it's less bulky than most competing three-row crossovers — and its reputation for dependability. And we especially love the gas-electric hybrid version, which now gets an EPA-estimated 35 mpg in mixed driving. Prices start at $34,600 with the gasoline V6 engine and $38,200 with the four-cylinder hybrid powertrain.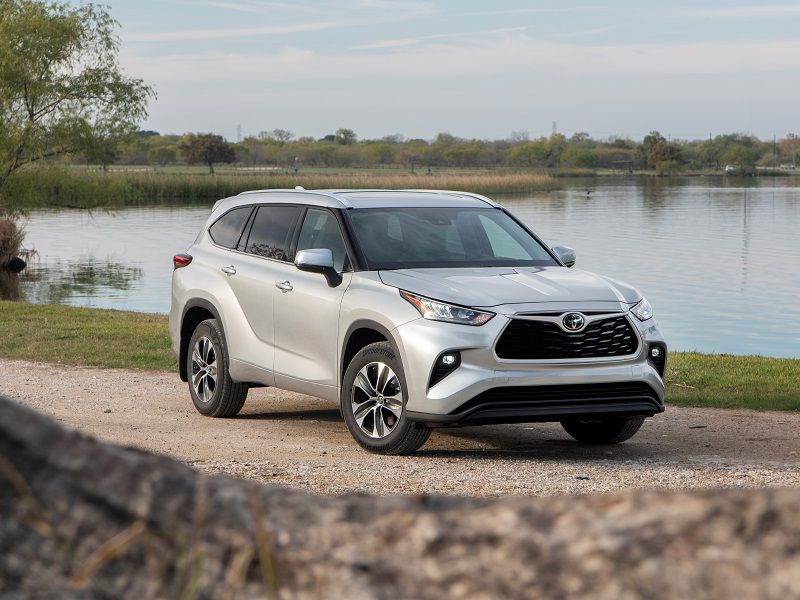 Photo by Toyota
7. 2020 Lexus NX 300
Several Toyota vehicles will be among any list of SUVs that hold their value. So it's not surprising that if you move up to luxury vehicles, you'll find similar results from Toyota's premium division. That's Lexus, whose NX 300 compact crossover is projected to depreciate more slowly than its competitors.
The NX 300 is a stylish, sporty little crossover with a peppy engine and agile handling. But because it shares many of its mechanical components with the more affordable Toyota RAV4, it shouldn't be as expensive to maintain or repair as most luxury vehicles. That becomes a big deal on the used market, and helps keep values high. Prices for the 2020 NX 300 start at $36,870.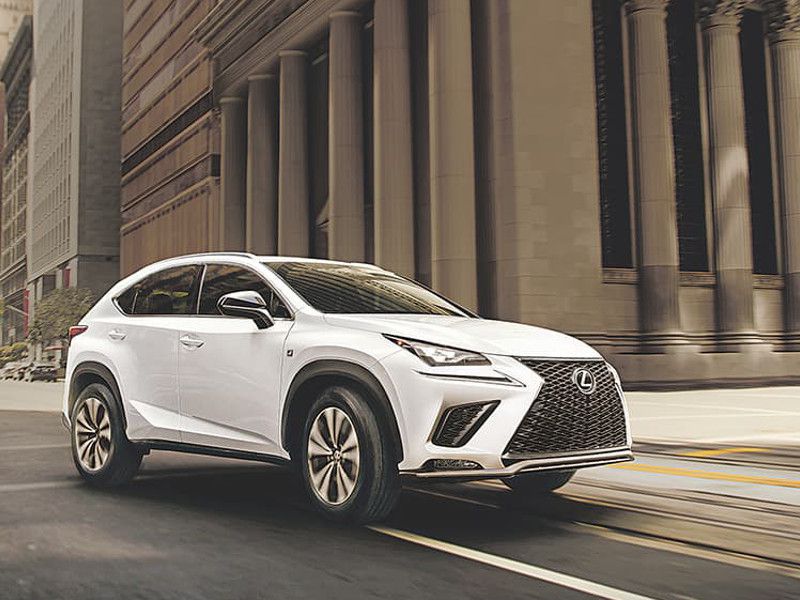 Photo by Lexus
8. 2020 Land Rover Discovery
Returning to our trend of timeless off-road vehicles holding their value well, several Land Rover vehicles score well on depreciation ratings. These include the mid-size seven-passenger Discovery, which is priced from $52,300, combines a beautifully finished cabin, useful passenger space, powerful engines, and incredible off-road capability.
Curiously, Land Rover is not known for bulletproof reliability, unlike most vehicles that hold their value well. But that speaks to the brand's overwhelming appeal, with buyers willing to take a risk to enjoy these finely crafted yet marvelously capable machines. And just as a guess, we expect even stronger resale values from the company's new Defender — the reincarnation of the company's all-business all-terrain SUV. Like the Wrangler and 4Runner, that's the sort of vehicle that's always in high demand as the years go by.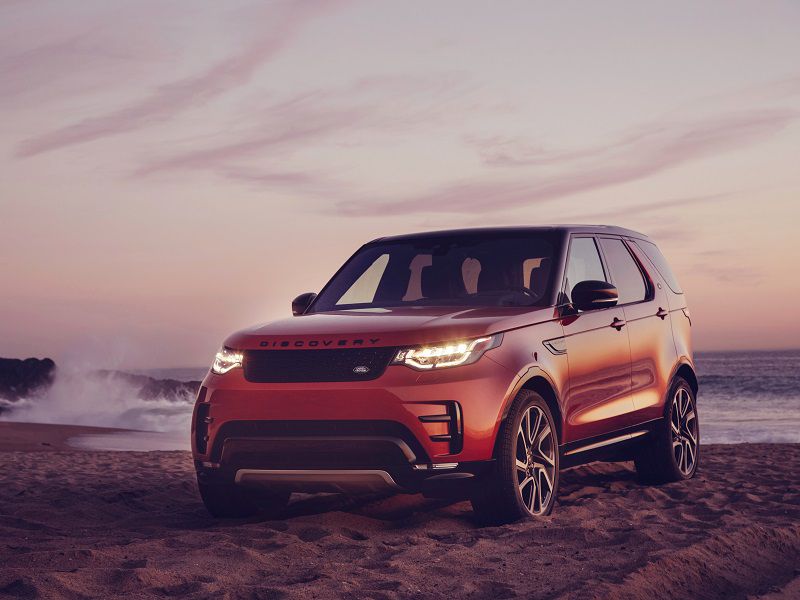 Photo by Land Rover
9. 2020 Toyota Land Cruiser
We return to Toyota for the next SUV that holds its value, but we're staying firmly in the luxury segment. The full-size Land Cruiser costs $85,415, more than most Lexus models. And the Land Cruiser hasn't changed much in more than a decade, so it hasn't kept pace with the latest styling trends. But steady and reliable is just how the Land Cruiser's fans like it.
Very few people buy new Land Cruisers in the U.S., though they're a staple for many nations' elites — who relish their blocky styling, spacious interior, and incredible off-road ability. But if you do buy one, a fellow aficionado will pay near-new prices for it when you're finished. When a new car doesn't advance beyond a used car in the areas that matter, and it's a vehicle anyone actually desires, that's the perfect recipe for strong resale values.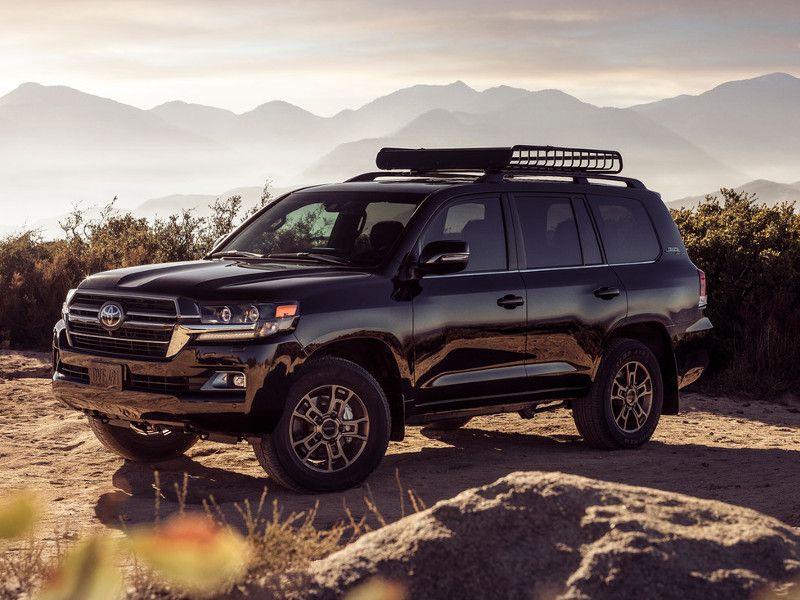 Photo by Toyota
10. 2020 Mercedes-Benz G-Class
We close out our list with another off-road icon that's known for changing little over the years: the boxy Mercedes-Benz G-Class, which spent most of its life as a former German military truck with leather seats and, in recent years, preposterously powerful engines.
For the first time in 40 years, Mercedes-Benz made some major adjustments to that formula in the 2019 model year. It redesigned the suspension and steering systems, created more legroom, swapped in weight-saving aluminum body panels, and upgraded the interior. But Mercedes didn't mess with either the famously boxy styling or the legendary off-road capability. Just from seeing the new G-Class, you'd never know how much changed. That's what's going to keep its resale value high in the years to come. Prices start at $130,900.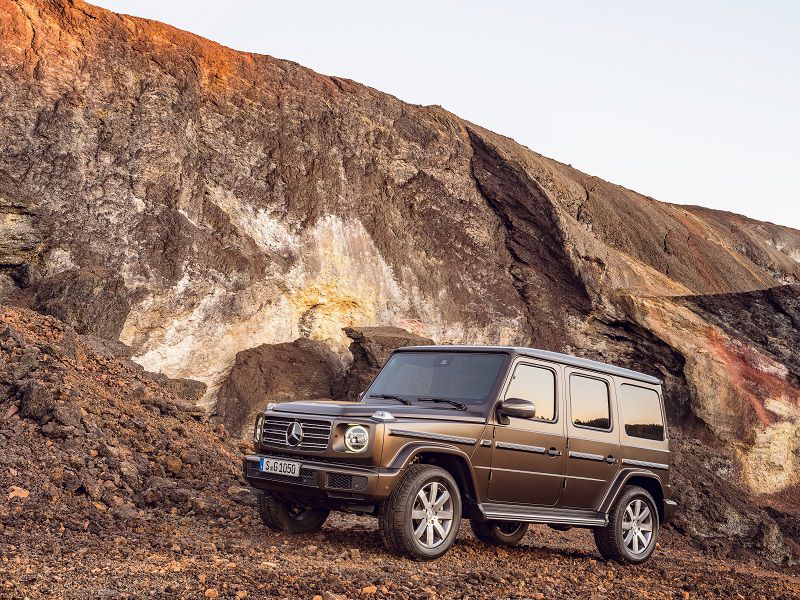 Photo by Mercedes-Benz