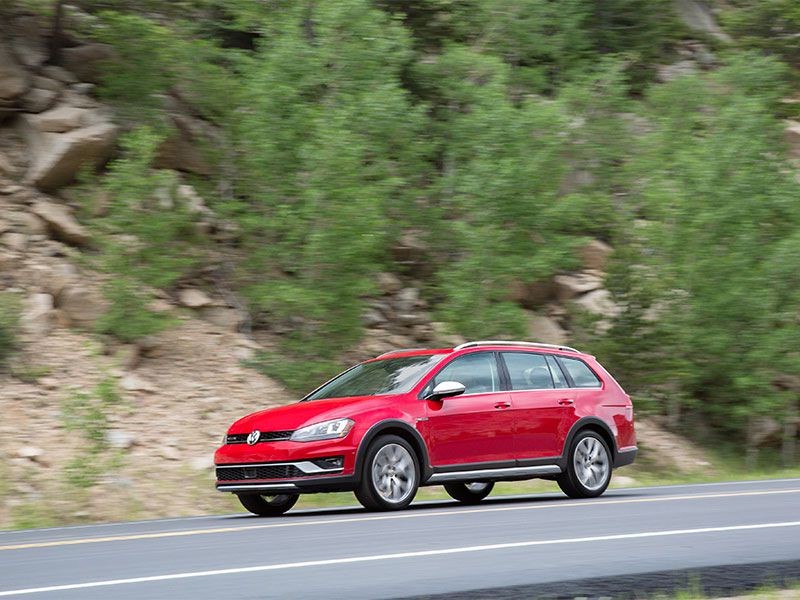 2017 Volkswagen Golf Alltrack exterior profile on road
Car enthusiasts—the type who gather on internet forums, at least—are known for a few things, such as extolling the virtues of uncommon, oddly equipped vehicles, like station wagons with manual transmissions. Manuals used to be more common than not, and before crossovers were a thing, station wagons were common, too. But now, in the era of CVTs and mini SUVs, proclaiming one's love for a three-pedal station wagon is more a form of car-geek street-cred one-upmanship than anything else. Here's proof—10 new or recent station wagons offered with a clutch pedal. If you think manual station wagons are worth keeping around, go buy one. Your time is running out.
1) 2017 Volkswagen Golf SportWagen
If you want a shiny, new, affordable station wagon that comes with a shifter and three pedals, the Volkswagen Golf SportWagen is your best bet. And in light of the company's recent diesel fule-economy scandal, the Golf SportWagen is still a strong all-around vehicle. It's a great-looking wagon, as the Golf hatchback body naturally lends itself to a nice little stretch, and it's powered by a time-tested turbocharged 4-cylinder engine that's paired to a 5-speed manual transmission. The Golf SportWagen, much like the regular VW Golf, does a great job of balancing sporty handling with a comfortable ride, which is not an easy feat with a wagon.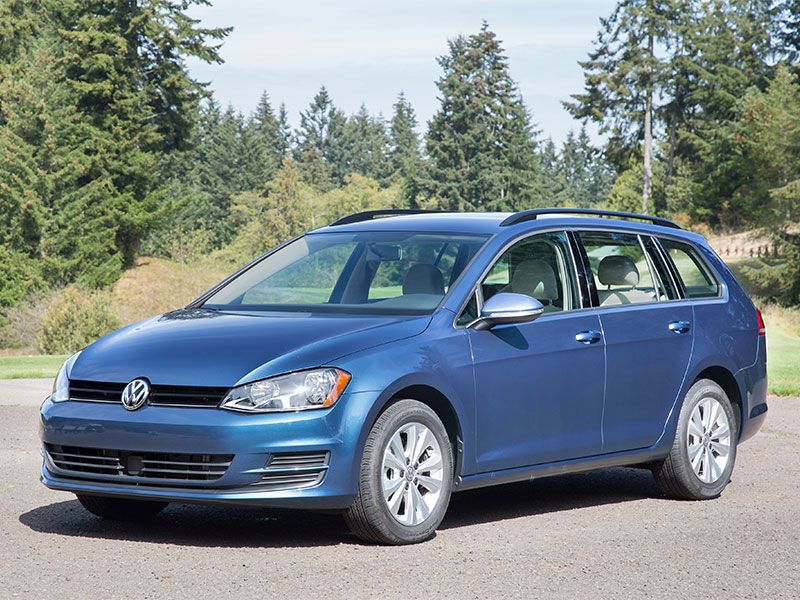 Photo by Volkswagen
2) 2017 Volkswagen Golf Alltrack
Audi has long since discontinued the manual transmission in its Allroad station wagon, but you can think of the all-new VW Golf Alltrack, complete with all-wheel drive and increased ground clearance, as a junior Allroad. The Alltrack is available now, but you'll have to wait a few more months before you can buy it with a manual transmission. VW fans are notoriously whiny when they want something oddly specific that VW doesn't sell it in the U.S. (or at all). But this time around, VW seems to have listened, for better or for worse. So now that VW fans got what they wanted, now all they need to do is buy a 2017 Volkswagen Golf Alltrack equipped with a manual transmission.
Photo by Volkswagen
3) 2016 Fiat 500L
Kicking off a trend with some of the models you'll see on this Autobytel list of 10 station wagons with a manual transmission, the FIAT 500L isn't really a wagon, exactly—it's just a longer version of Fiat's basic, affordable 500, a cute and charming hot hatch. The 500L brings the 500's benefits to the table and adds a bigger cargo area—and for that, we're calling it a wagon, at least for our purposes. The 6-speed manual gearbox comes paired to a turbocharged 4-cylinder engine making 160 horsepower, which is enough to provide a good time. Pick a color from Fiat's cheerful palette and get going. Make sure to grab the Fiat 500L now, though, because the manual gearbox is discontinued for 2017.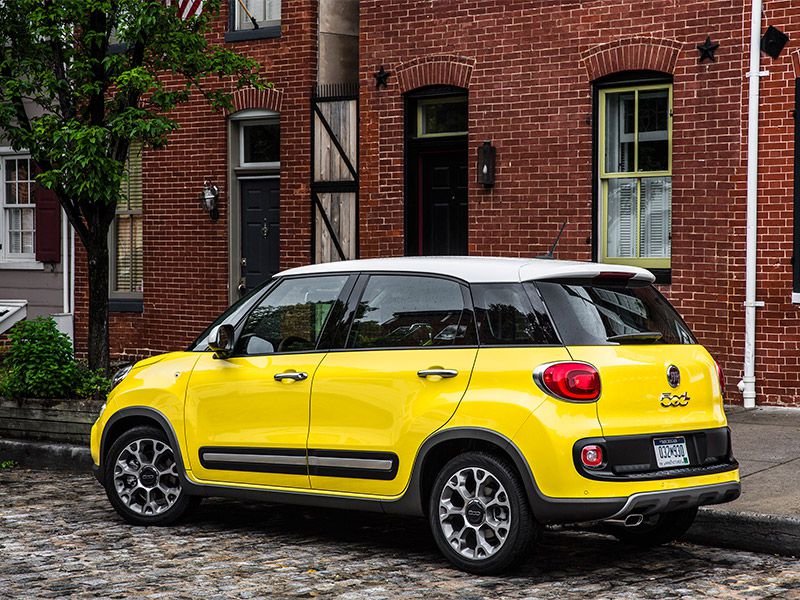 Photo by Fiat Chrysler Automobiles
4) 2016 Mini Cooper Clubman
The MINI Cooper Clubman is a longer version of the subcompact Cooper, and thanks to the Mini brand's calculated appeal to enthusiastic drivers, it's one of the handful of current models available with a manual transmission. The Cooper Clubman was fully redesigned for 2016, and the 6-speed manual is offered with both the base Cooper (134 horsepower) and the Cooper S (189 horsepower). Both engines provide more than enough power to help the little car zip through traffic. Another benefit of the Cooper Clubman is that it's loaded with features, inside and out. It's easy to customize a Cooper Clubman with bright colors, racing stripes, and fun wheel designs, and the cabin offers plenty of upscale, high-tech features.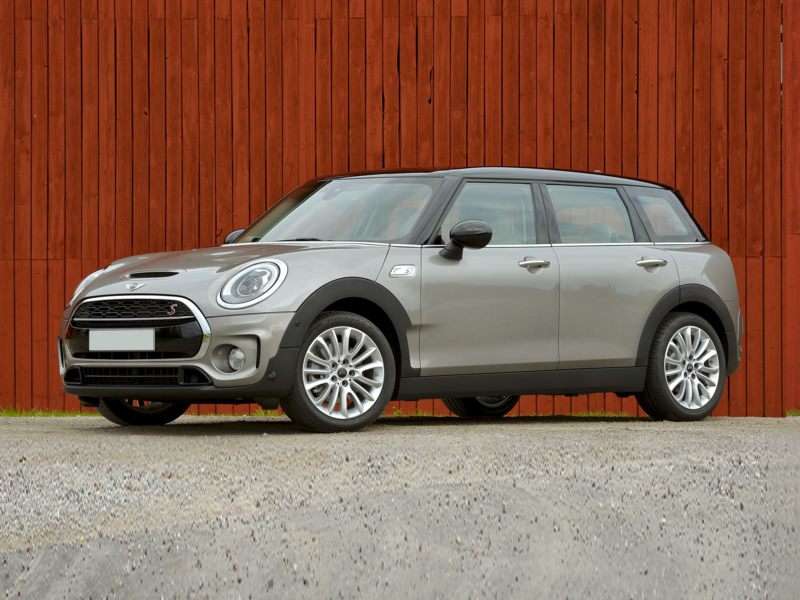 Photo by MINI
5) 2017 Subaru Crosstrek
Strictly speaking, Subaru considers the Crosstrek a crossover, not a wagon. But it's based on the Impreza, a vehicle that once had a wagon version, and it looks kind of wagon-ish, and it's one of the few remaining Subarus offered with a manual transmission, a 5-speed. Interestingly, Subaru's traditional wagon, the Outback, long avaiable with a manual transmission, is now available in the U.S. only with a CVT (although our Canadian neighbors are still able to buy an Outback manual). Of note, the Crosstrek Hybrid has been discontinued for 2017.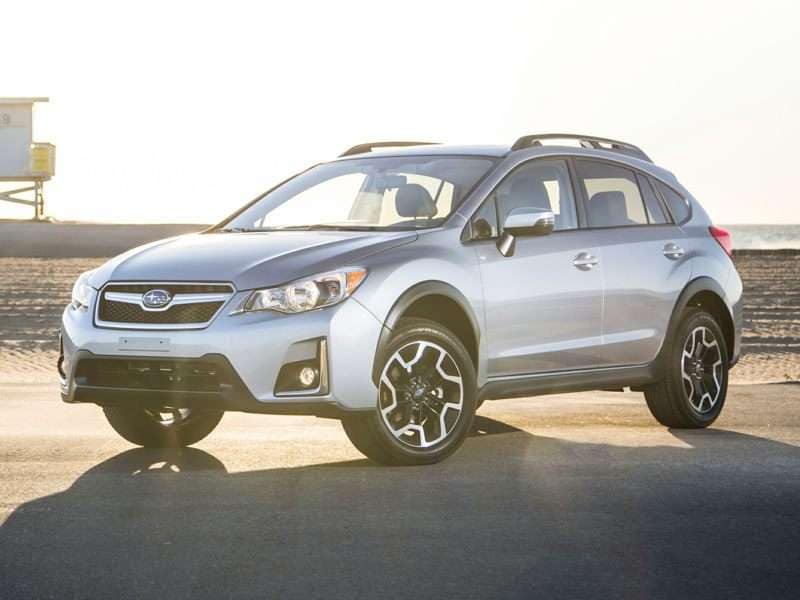 Photo by Subaru
6) 2014 Subaru Outback
Although Subaru makes some effort to market its vehicles to adventurous types, the company, as we stated, no longer fits its popular Outback wagon with a manual transmission. You'll have to go back to the 2014 model year, or earlier, to get the full Subaru experience in an Outback. But that's okay. You'll save some money while getting a vehicle that's still pretty good. The 2014 Outback had standard all-wheel drive, typical of Subaru, and it provided a comfortable experience for both driver and passengers. If you want a late-model used station wagon and are open to the idea of one with three pedals, the 2014 Subaru Outback is our pick.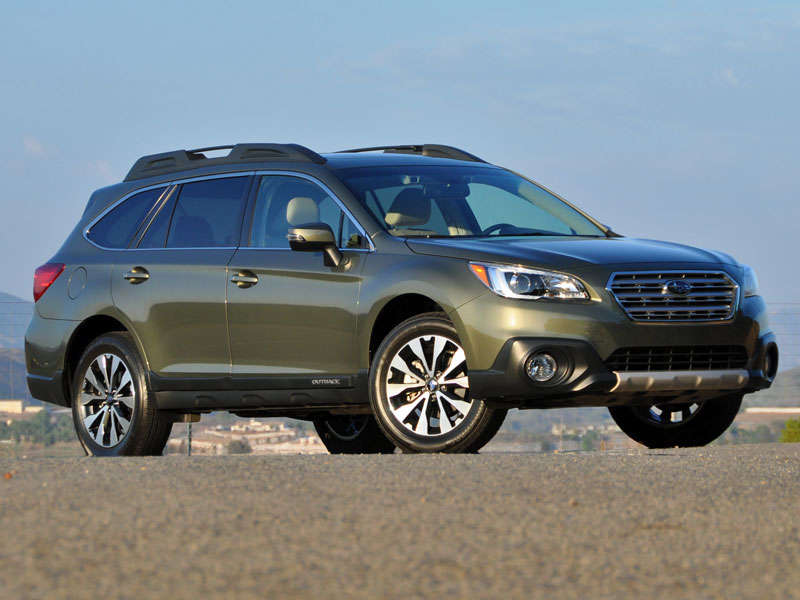 Photo by Christian Wardlaw
7) 2012 Hyundai Elantra Touring
Want to buy a station wagon without admitting that you're buying a station wagon? Just buy a Hyundai Elantra Touring (assuming you can find one). Unfortunately, this time-honored trick was not enough to save the manual-equipped wagon version of the Hyundai Elantra, which was unceremoniously discontinued after the 2012 model year. At the time, critics complained about the Elantra Touring's lackluster acceleration, which is a totally fair critique. Even a 5-speed manual isn't going to save an entry-level car that has only 138 horsepower to haul around all that junk in the trunk. Yet, the 2012 Hyundai Elantra Touring is still more than worthy of a spot on our list of shift-it-yourself station wagons.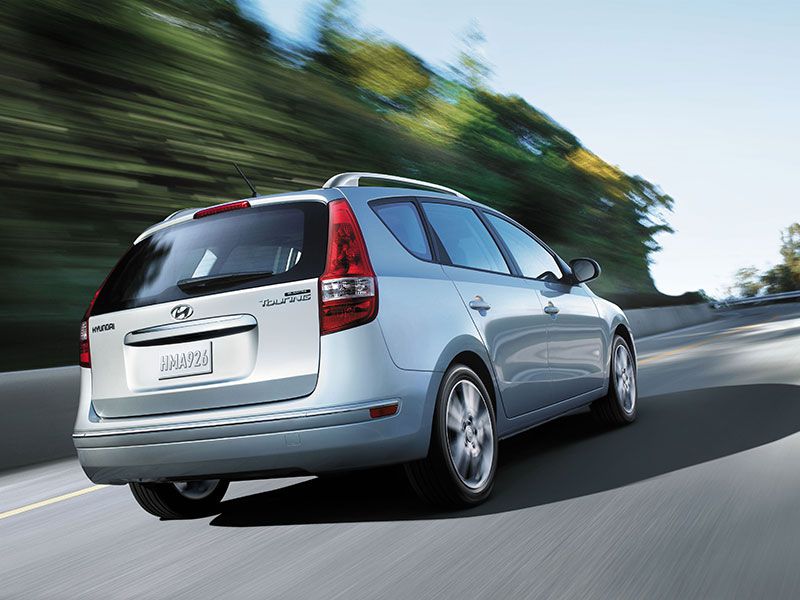 Photo by Hyundai
8) 2012 BMW 3 Series Wagon
The BMW 3 Series Wagon was available with a manual transmission until the 2012 model year. Though the 3 wagon is still available, the manual gearbox is, sadly, long gone. When this generation of the 3 Series Wagon was new, it was known for exhibiting BMW's characteristic sporty handling, despite the generous cargo area out back, and, aided by its 6-speed manual transmission and rear-drive layout, was an absolute blast to drive. Even better, the BMW 3 Series Wagon offered superior reliability compared to many of its competitors. Good luck tracking down one of these beauties—they were uncommon even back in 2012 and are even more rare now.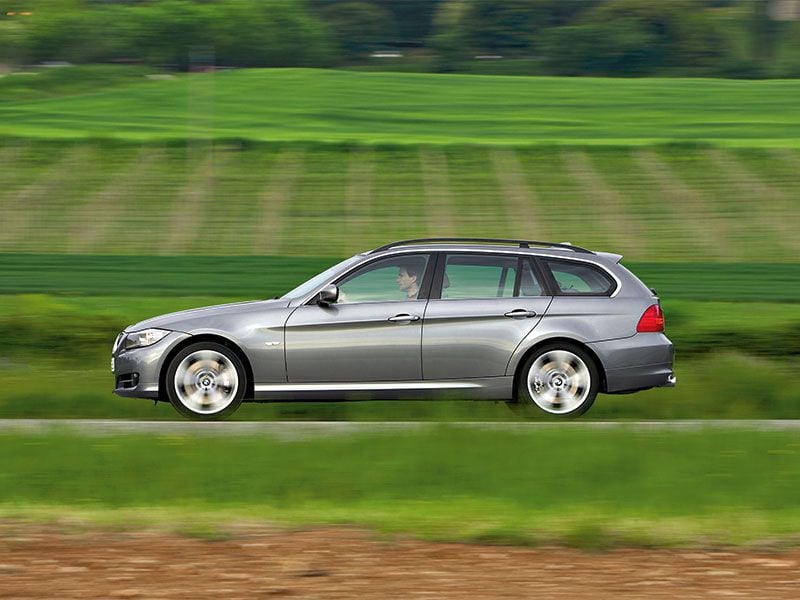 Photo by BMW
9) 2012 Cadillac CTS-V Sport Wagon
The Cadillac CTS Sport Wagon, available between 2010 and 2012, was revered by a few and earned confused stares from many. Even harder to understand was the CTS-V variant, a high-performance model produced in limited numbers and was the only way to get this extended Caddy with a manual transmission. From behind the wheel, you can sort of ignore that the CTS-V Sport Wagon closely resembles a hearse. It's equipped with a supercharged V8 engine, the only powerplant to be paired with the available 6-speed manual gearbox. At the time, the CTS-V was seen as an unwieldy rival to German competitors, but the field has thinned quite a bit since then.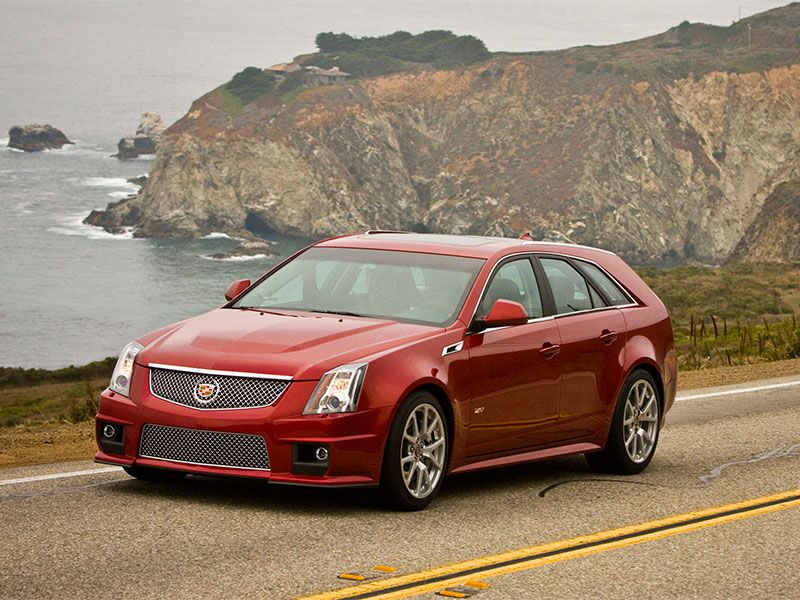 Photo by General Motors
10) 2010 BMW 5 Series Wagon
We're digging deep, here, but if you've been paying attention as you work through our list of 10 station wagons with a manual transmission, you probably shouldn't be surprised. The BMW 5 Series wagon was available beginning in 2008 and was discontinued after 2010. That's a little older than we'd like to have for this list, and a little hard to find on the used market, but if anything, the 5 Series wagon's inclusion here drives the point home. The 2010 535i xDrive wagon came standard with a 6-speed manual transmission, a turbocharged 6-cylinder engine, and standard all-wheel drive. An automatic transmission was available, of course, but if you were interested in that, you'd have stopped reading long ago.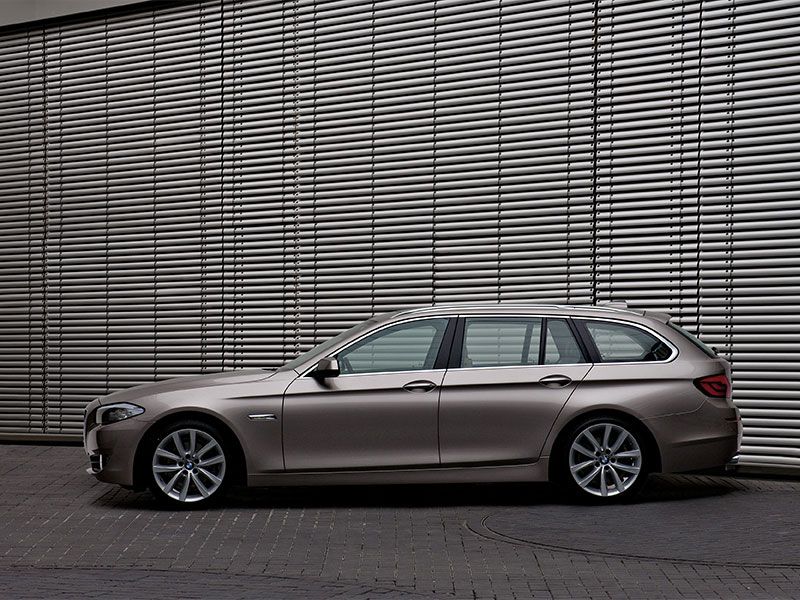 Photo by BMW