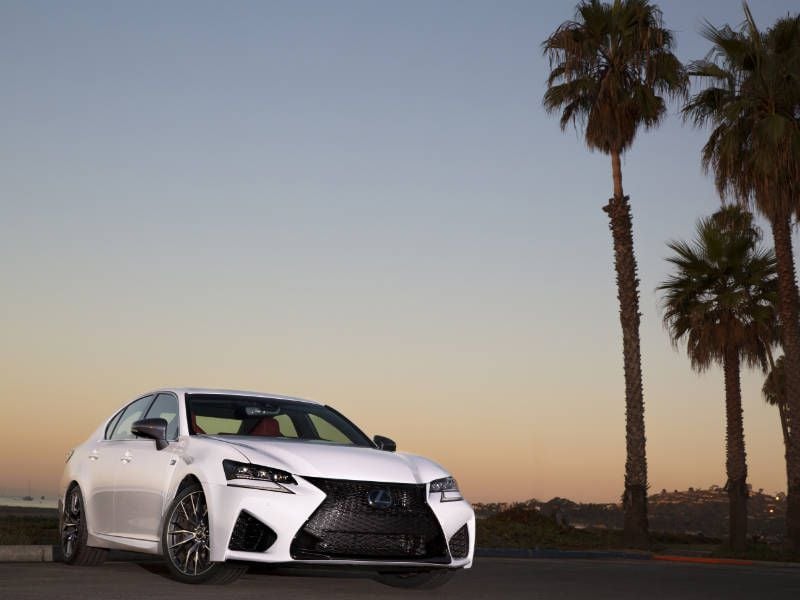 2017 Lexus GS F Front Quarter ・ Photo by Lexus
In the market for a luxury vehicle that's built to go the distance? Our list of long-lasting luxury cars includes entries from Europe, Asia, and America that will reliably roll up hundreds of thousands of miles in style and comfort.
But you'll need to do your research to choose the best vehicle for your needs and budget. Luxury cars can be prone to steep depreciation, and buying a brand new car may not be the best decision financially. That's why our list of high-mileage luxury cars looks at previously owned vehicles along with new models. When you're looking for a car that can run reliably for hundreds of thousands of miles, it's best to have a full spectrum of choices and an open mind. You'll want to choose carefully, as some brands are notoriously expensive to maintain over the long term.
Lexus LS
The LS is the flagship sedan in the Lexus lineup, with a starting MSRP of $72,520 for the standard wheelbase rear-wheel drive 2017 LS 460. The big Lexus has carried a V8 engine under the hood through all of its five generations, rolling up accolades across the board for reliability and dependability. The long-wheelbase model is ideally suited for executive transport or use as an Uber Black vehicle. All-wheel drive is offered on all models.
The LS is the perfect foil for the Mercedes-Benz S-Class, as it stands up to the test of time. When it comes to long-lasting flagship luxury sedans, it's the most cost-effective choice. Purchasing a low-mileage certified pre-owned 2014 LS 460 can save one-third or more off the MSRP of a new vehicle.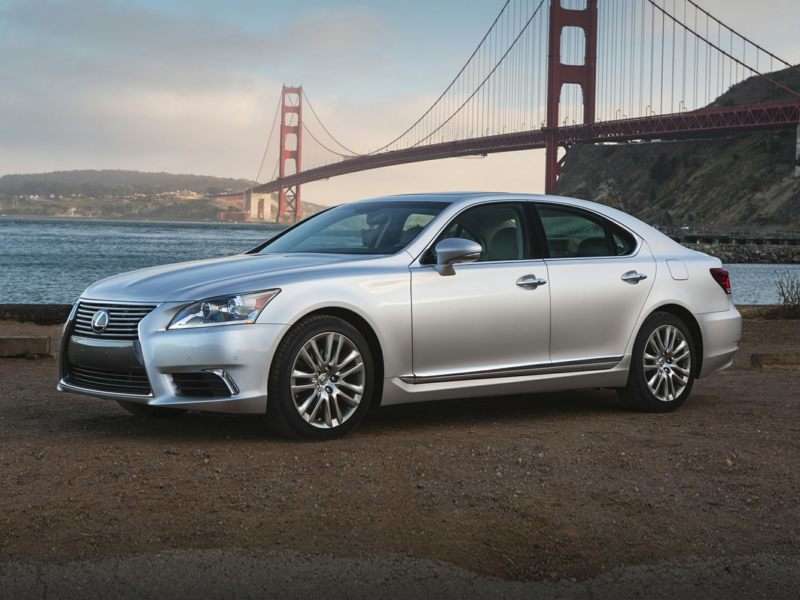 Photo by Lexus
Mercedes-Benz S-Class
The S-Class is the flagship of the Mercedes-Benz lineup and carries a price tag to match. Buying a previously owned S-Class beats the steep depreciation curve. While the brand new 2017 S 450 sedan starts at $89,900, a clean 15-year-old model can go for less than a tenth of the original price. The devil is in the details, however, and ongoing maintenance costs can be quite prohibitive if you're servicing the car at an authorized dealership.
A late-model certified pre-owned S-Class can be a smart way to play the long-lasting luxury game, thanks to Mercedes' extensive certification process and up to five years of unlimited-mileage coverage. Choosing a low-mileage CPO 2015 S-Class rather than a new 2017 can save $20,000 or more.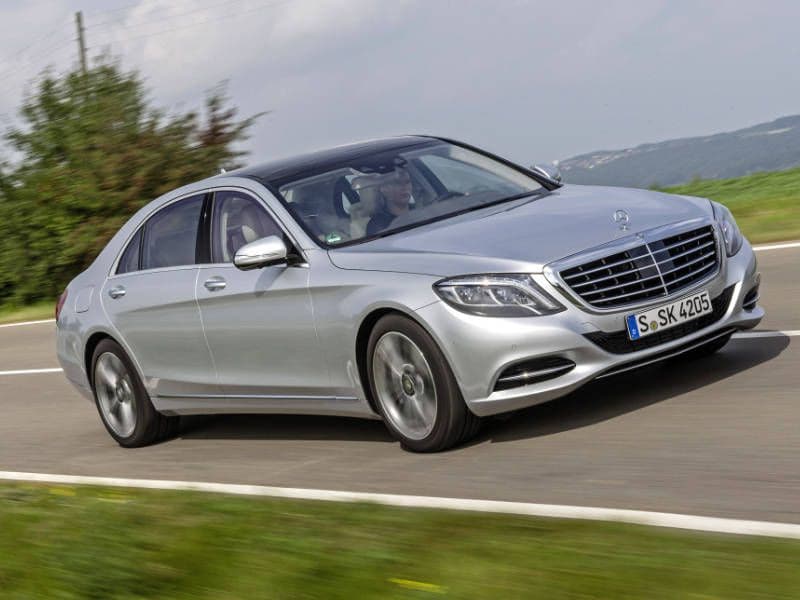 Photo by Mercedes-Benz
Lincoln Town Car
The Lincoln Town Car is unquestionably the longest-lasting American luxury sedan. A favorite of livery fleets from coast to coast, the Town Car enjoyed a three-decade-long production run that ended in the 2011 model year. The Town Car rides on Ford's rear-wheel-drive Panther platform, which most notably underpinned the Crown Victoria-based Police Interceptor.
Over a million Town Cars were sold between 1994 and 2012, all powered by a 4.6-liter SOHC V8 engine. If you're looking for an affordable used luxury sedan that's relatively inexpensive to maintain and ready to roll up hundreds of thousands of miles, the rugged Town Car fits the bill.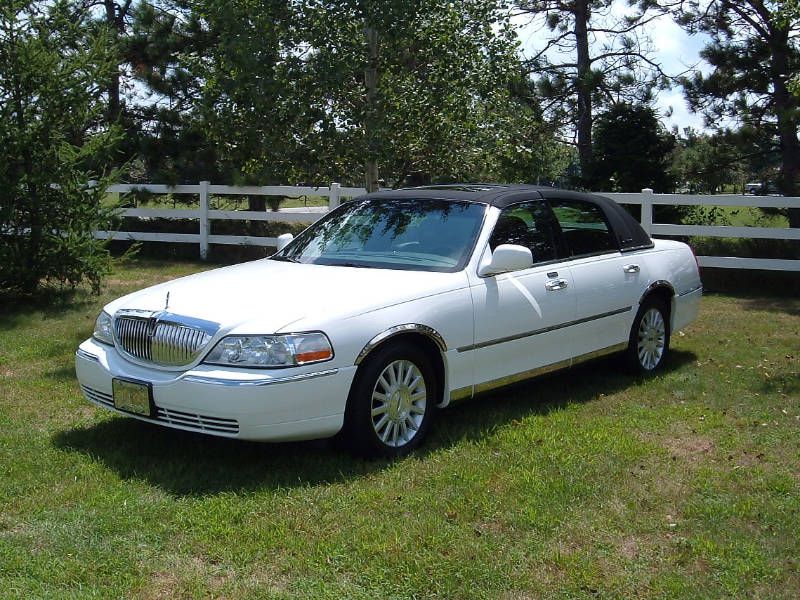 Photo by Wikimedia Commons
Lexus ES
The Lexus ES has proven itself as one of the most affordable long-lasting luxury sedans over the years. Simply put, Lexus vehicles are less costly to maintain over the long run when compared to most European luxury sedans. While the 2017 Lexus ES has a starting MSRP of $38,900, a four-year-old nicely kept low-mileage car might go for a bit more than half that price.
Most ES vehicles are equipped with V6 engines and automatic transmissions, but a four-cylinder gas-electric hybrid has been offered since 2013, and a manual transmission was available in the early 1990s. No matter which you choose, with low acquisition costs and plenty of inventory available, the Lexus ES is one of the most affordable luxury cars over the long haul.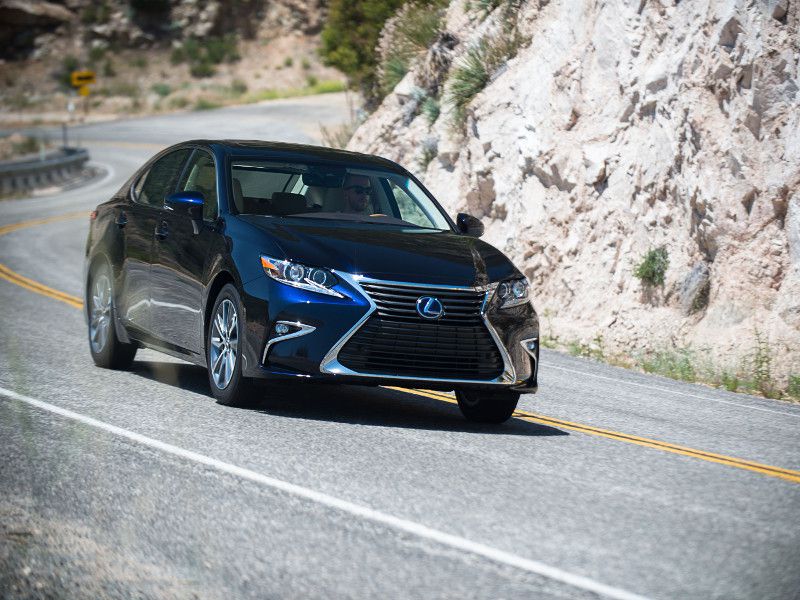 Photo by Lexus
Acura TL
The mid-size Acura TL is our value pick for long-term luxury with a sporty twist, mainly due to Honda's well-deserved reputation for reliability. While the TL has been replaced by the TLX in the Acura lineup, it enjoyed a four-generation run starting in 1995 and hit a sales peak in the mid-2000s, ensuring an ample supply.
While the earliest models relied on an inline five-cylinder engine, most TLs were powered by V6s. A manual transmission was available in the third and fourth generations, and available all-wheel drive debuted with the fourth gen. The new 2017 TLX starts at $33,000, but five-year-old low-mileage all-wheel drive TLs can be found for under $20,000.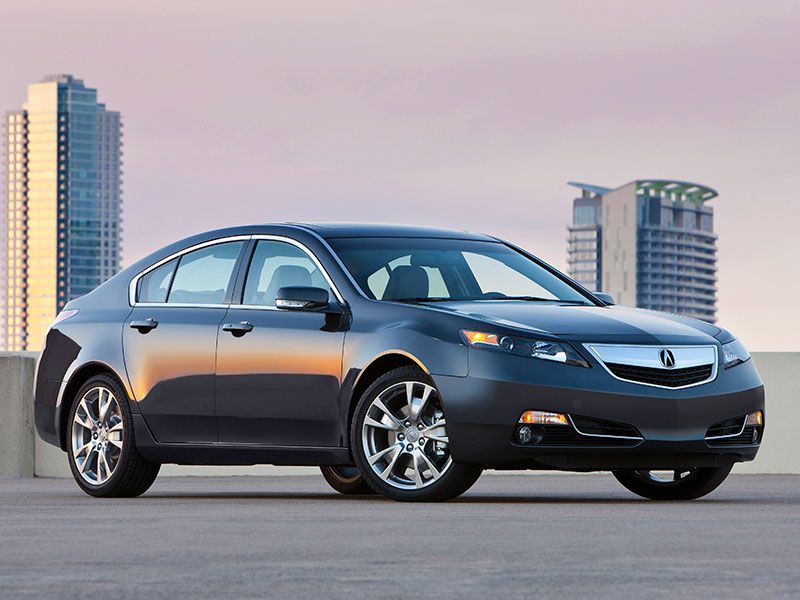 Photo by Acura
BMW 3 Series
The BMW 3 Series is the smallest entry on our list of long-lasting luxury cars and can be inexpensive to purchase if you opt for an older model, but maintenance costs can be an issue. The 2017 3 Series starts at $34,900 for rear-wheel-drive and $36,900 for the all-wheel drive xDrive model. 
The initial depreciation curve is steep. BMW's certified pre-owned program offers compelling prices, with three-year-old low-mileage lease returns selling for roughly half of their original MSRP. The turbodiesel 328d xDrive is the most compelling CPO 3-Series for long-distance drivers, with remarkable fuel efficiency and diesel's proven history of longevity and value retention.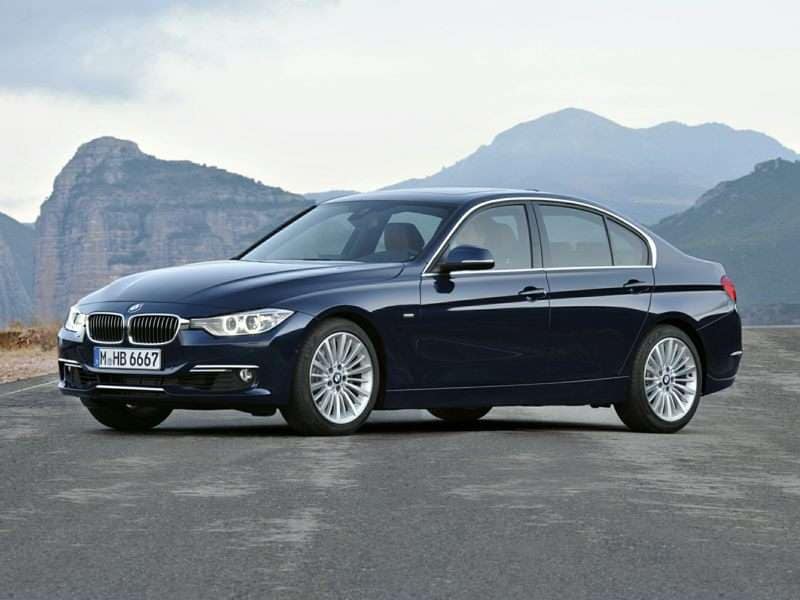 Photo by BMW
Volvo V70
The Volvo V70 is one of the last of the great jumbo station wagons, a Nordic road warrior worthy of luxurious long-distance road trips. Browse the listings, and you'll find a plethora of older V70s with over 150,000 miles on the odometer. The V70 R AWD version discontinued a decade ago, is most sought after — its 2.5-liter turbocharged inline five-cylinder engine can propel the family to 60 mph in a hair under six seconds. With all that and an available six-speed manual transmission, it's an heirloom that needs to be shared with the whole family. Search carefully, and you may find a suitable example in the $15,000 range. With the V70 out of production, the smaller V60 and larger V90 Cross Country wagons are eye-catching alternatives.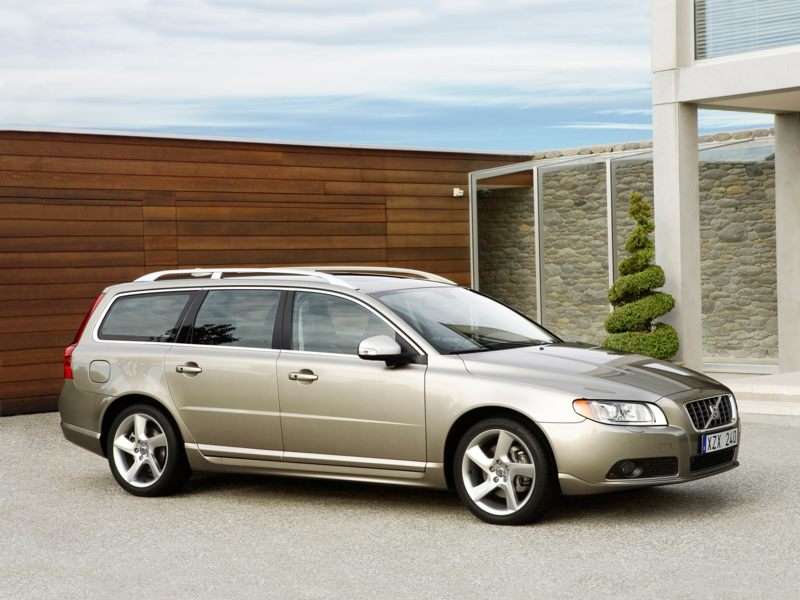 Photo by Volvo
Lexus GS
The GS sedan plays the sporty mid-size card, slotted between the ES and LS in the Lexus lineup. Now in its fifth generation, it starts at $46,310 for the four-cylinder GS Turbo rear-wheel-drive model and runs up to $83,490 for the high-performance GS F.
The GS has seen a range of engines over its four generations, starting with the venerable 2JZ 3.0-liter inline six-cylinder from 1993 through 2004. A V8 engine has been offered since 1998, and all-wheel drive became available in 2008, with a V6 engine. A well-regarded hybrid version debuted in 2007 and is one of the best choices for efficient luxury over the long haul.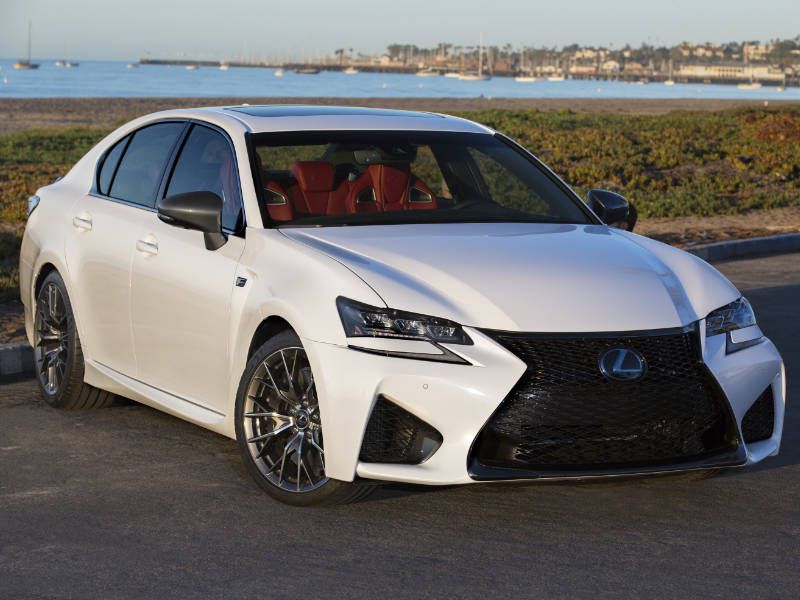 Photo by Lexus
Mercedes-Benz 300
With timeless elegance and a production run spanning decades upon decades, the Mercedes-Benz 300 series dominates the market for older luxury sedans with over 200,000 miles on the odometer. Clean 1977 to 1985 W123 diesel models are highly sought after and the 1986-1995 W124 is desirable as well. Mercedes-Benz diesel engines are remarkably long-lived and deliver excellent fuel efficiency when properly maintained. Stout engineering is a Mercedes-Benz hallmark, and earlier models are prized for their technological simplicity when compared to today's Benzes, which can be costly to maintain out of warranty. When it comes to long-lasting budget-priced European luxury sedans, the Mercedes-Benz 300 series take the crown.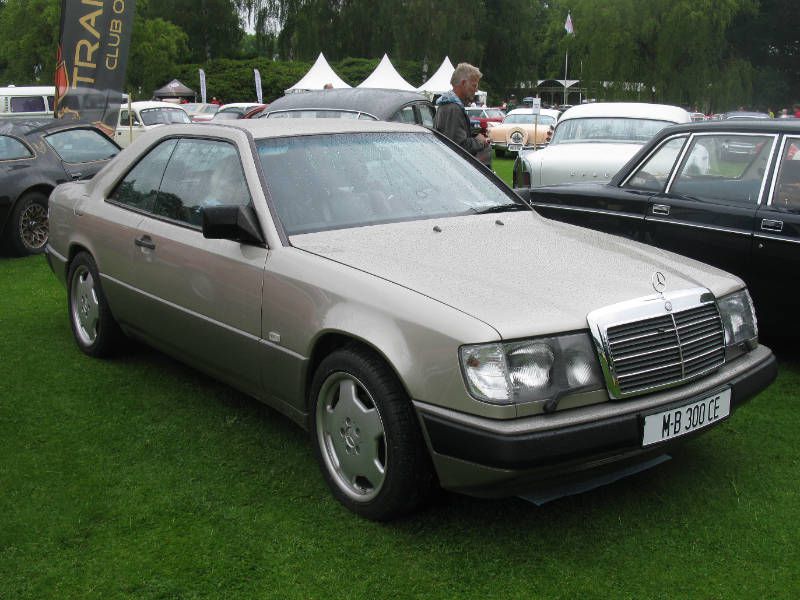 Photo by Wikimedia Commons
Cadillac Escalade
We've chosen to include the mighty Cadillac Escalade in our list due to its ability to roll up hundreds of thousands of miles with ease. The Escalade is an iconic expression of American luxury, and it's built on a heavy-duty truck platform that's engineered to withstand year after year of high-mileage driving. It's common to see Escalades for sale with over 200,000 miles on the odometer.
The 2017 Escalade prices start at $73,395 for the rear-wheel-drive base model and run up to $99,390 for the four-wheel drive Escalade ESV. The most cost-effective way to play is to buy a pristine used vehicle. Purchasing a low mileage Cadillac certified-pre-owned 2015 Escalade could shave one-third off the price tag.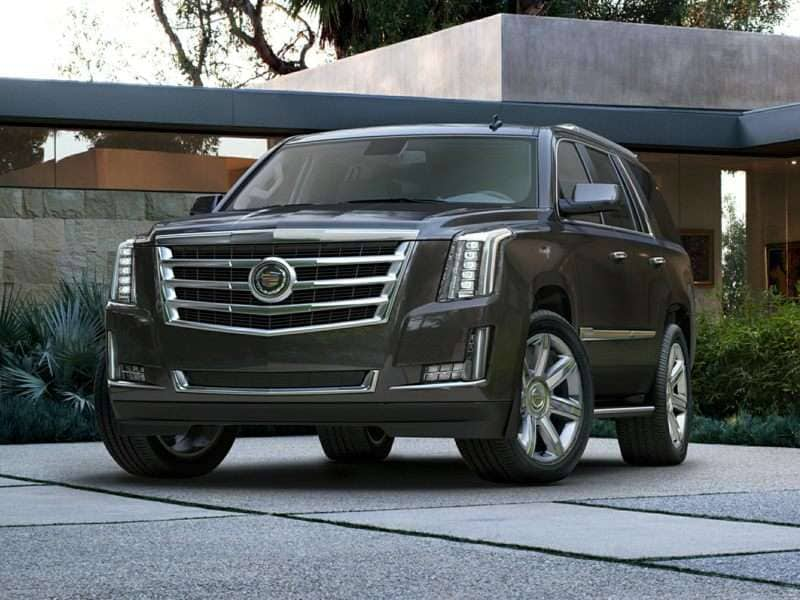 Photo by Cadillac