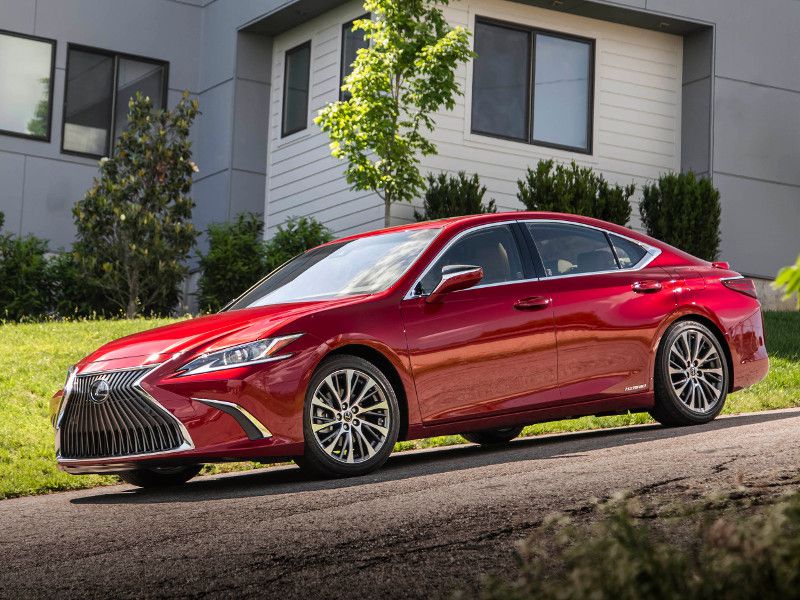 2020 Lexus ES 300h ・ Photo by Lexus
When choosing a new car, most people only consider the total price of the vehicle or the size of the monthly payment. What consumers tend to forget about is the cost of maintaining a vehicle over time. Fuel, maintenance, and repairs can take a big chunk out of a monthly budget, and that matters even to people who buy luxury models. That's why we've rounded up to of the least expensive luxury cars to maintain — not necessarily the least expensive to buy, but the ones that cost less to own over time once you've made the purchase.
Not surprisingly, all of the models we've selected are electrified in some way. Some are hybrids that get terrific fuel economy and enjoy longstanding reputations for reliability. Some are plug-in hybrids that allow you to drive on nothing but electricity for short distances. And some are pure electrics that never require gas, or an oil change, or much in the way of maintenance at all. We've listed them on the pages that follow, in alphabetical order and with their base price not including the destination charge.
1. 2021 BMW 330e ($45,495)
You may be used to thinking out the BMW 3 Series as a no-compromise sport sedan, but you can also add "fuel-sipping green machine" to its lengthy list of credentials.
The new-for-2021 BMW 330e is a plug-in hybrid, which means that along with pulse-racing athleticism, by the automaker's estimates you can also cruise for up to 22 miles on pure electricity. And when you drive it as a conventional hybrid, you'll get up to 28 mpg in combined driving, as rated by the EPA. But that's not all — the turbocharged 2.0-liter 4-cylinder engine and electric motor powered by a lithium-ion battery make a total of 288 horsepower. As such, BMW promises a zero-to-60 mph time of about 5.6 seconds. And if you live in a colder climate, you can get all-wheel drive for additional traction. Furthermore, when you're ready to take your 330e in for regularly scheduled maintenance, you'll be pleasantly surprised to find that BMW offers it for free for three years or 36,000 miles, whichever comes first.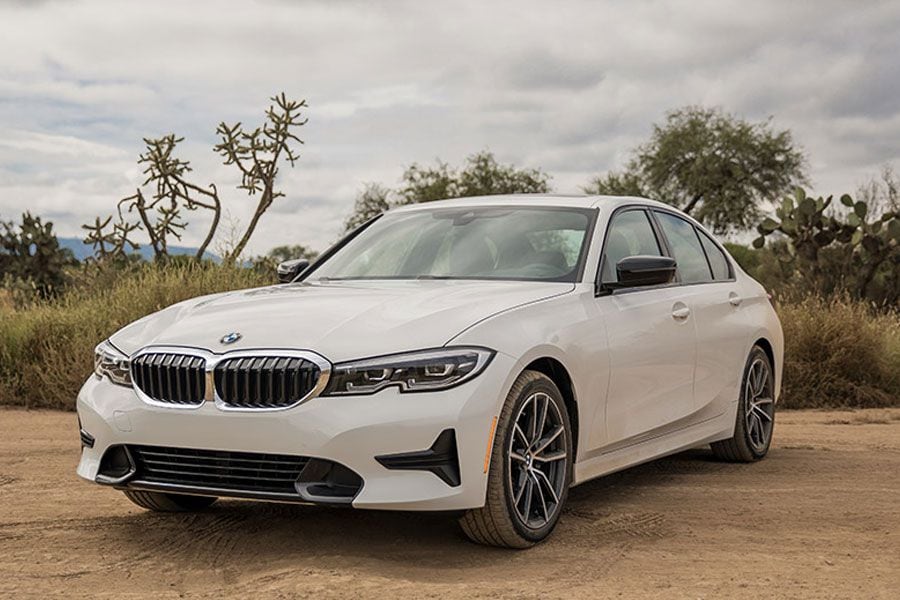 Photo by BMW / General Motors
2. 2020 BMW X3 xDrive30e ($48,550)
If you love BMW performance, but need a little extra space for cargo, you're going to want to check out the 2020 X3 xDrive30e. This compact luxury suv gives you 28.7 cubic feet of cargo space with the rear seat in use, and 62.7 cubic feet with it folded down.
A plug-in hybrid, the X3 xDrive30e is powered by a turbocharged 2.0-liter 4-cylinder engine matched with an electric motor juiced by a lithium-ion battery. Total output measures 288 horsepower, and BMW says this sport-utility accelerates from zero to 60 mph in 5.9 seconds. Plus, it comes standard with all-wheel drive. BMW estimates that you'll be able to drive about 20 miles just on electric power, and when used as a traditional hybrid system it will average about 24 mpg. And like all BMWs, scheduled maintenance is free for three years or 36,000 miles.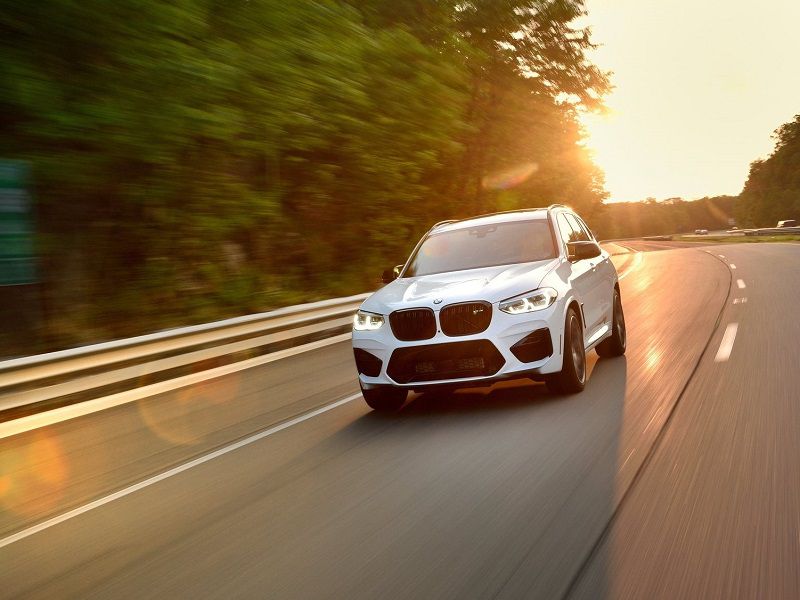 Photo by BMW
3. 2020 Lexus ES 300h ($41,810)
In addition to its posh cabin and loads of creature comforts, the Lexus ES sedan has earned its well-deserved reputation for bulletproof reliability. You can add impressive fuel economy to boot, because the 2020 Lexus ES 300h is rated to get about 44 mpg in combined driving thanks to its hybrid powertrain.
Granted, the ES 300h is no powerhouse, making a combined 215 horsepower from its 2.5-liter four-cylinder engine and electric motor. But the motor's torque is available the moment you step on the accelerator, and that makes this full-size sedan feel lively off the line. And at lower speeds, the ES 300h can coast or cruise solely on electricity, helping the car to achieve fuel economy targets. Lexus also has your back when it comes to scheduled maintenance. The first two visits are on the house, sealing the deal and making the ES 300h a mighty affordable luxury car to maintain.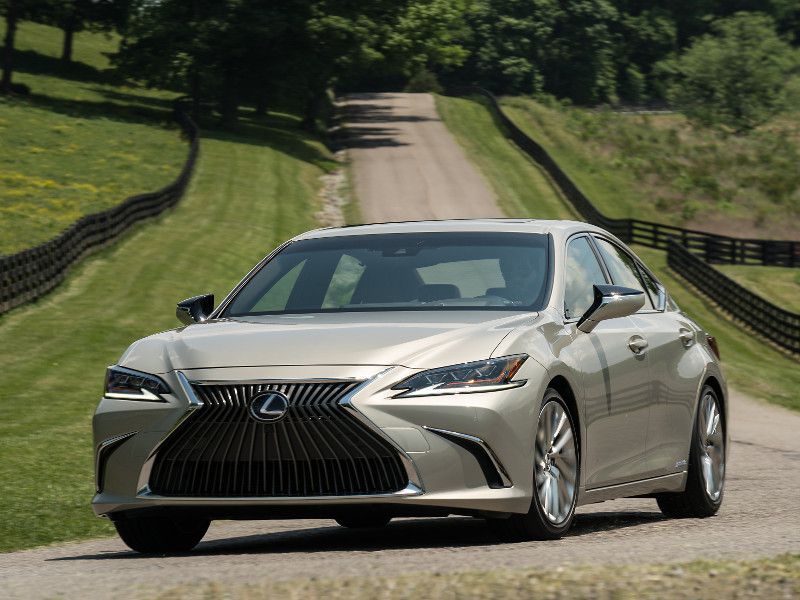 Photo by Lexus
4. 2020 Lexus NX 300h ($39,420)
When it comes to passenger space, the 2020 Lexus NX 300h is surprisingly roomy for a compact crossover suv. Cargo volume, however, is cramped at 16.8 cubic feet of space behind the rear seat and 53.7 cubic feet with the rear seat folded. And with just 194 combined horsepower from the 2.5-liter four-cylinder engine and a pair of electric motors, this hybrid isn't searingly fast, either.
However, considering that it gets 31 mpg in combined driving according to the EPA, it has been cited as one of the least costly vehicles to own in its segment. And with free scheduled maintenance for the first two visits to the dealership, the Lexus NX 300h won't cost much to own.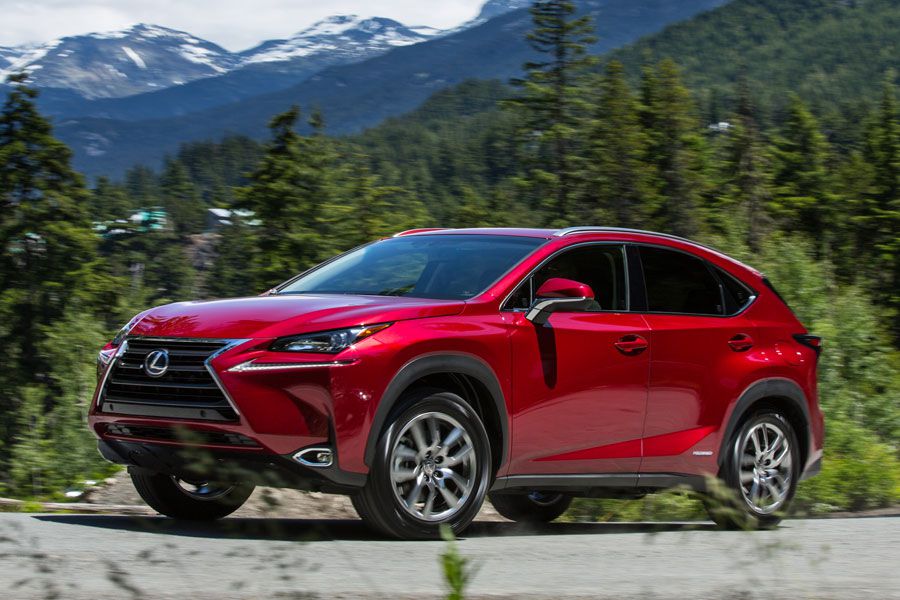 Photo by Lexus Media
5. 2020 Lexus RX 450h ($46,800)
The Lexus RX is the most popular luxury suv of all time, and for good reason. Its combination of a serene ride, top-notch materials, and unfailing reliability has earned it legions of loyal fans. Plus, this mid-size SUV has plenty of room for five people along with their cargo and, in the L variant, can even be outfitted with a third-row seat for seven-passenger fun.
The RX 450h version is the hybrid model, boasting 308 combined horsepower from a 3.5-liter V6 engine and two electric motors, one of which powers the rear wheels. The EPA says this Lexus will average 28 mpg in combined driving, saving money over the long haul. And since Lexus gives you the first two scheduled maintenance visits for free, the RX 450h reduces ownership costs even more.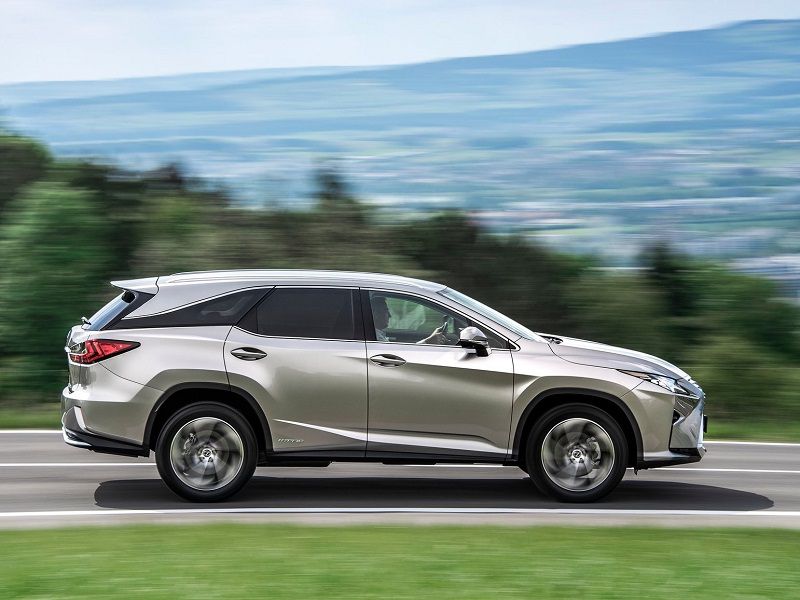 Photo by Lexus
6. 2020 Lexus UX 250h ($34,350)
When factoring purchase price into the equation, the Lexus UX 250h is easily the least expensive vehicle on this list to buy and own. It's a subcompact utility vehicle, and while it's small inside, it promises to cost little to own and operate.
No one will quibble with Lexus's reliability record, and the UX is cited as one of the least expensive vehicles in its class to own over time. Excellent gas mileage contributes to this, as does free scheduled maintenance for the first two visits. As for the hybrid drivetrain, it pairs a 2.0-liter four-cylinder engine with two electric motors. The result is electronic all-wheel drive, 181 combined horsepower, and an EPA-estimated 39 mpg in combined driving. Better yet, at low speeds, like when you're slugging it out with traffic on the daily commute, the UX can coast or cruise solely on electricity stored in its battery pack.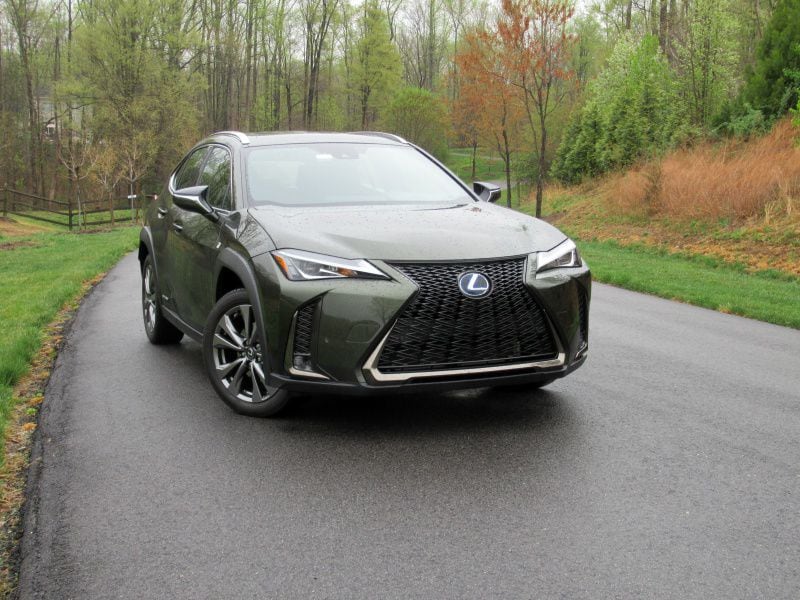 Photo by Brady Holt
7. 2020 Tesla Model 3 ($39,390)
Once you've committed to the electric-car lifestyle, it's easy to see all the ways it saves you money, not the least of which is that you never have to pay for gasoline or an oil change. And among upscale electric cars, the Tesla Model 3 has proven itself a viable alternative to fossil fuels.
At the heart of it all is the huge underfloor battery pack that powers the Tesla's electric motor and blurs the scenery with scorching acceleration. As for costs, you'll find that electricity is usually cheaper than gasoline, especially when you charge overnight. And with a minimum of 250 miles of driving range (more if you pay extra for upgrades), a Model 3 provides enough distance for the vast majority of drivers. Better yet, if you get tired of it you'll find lots of interest in your used Model 3 — meaning it'll fetch top dollar.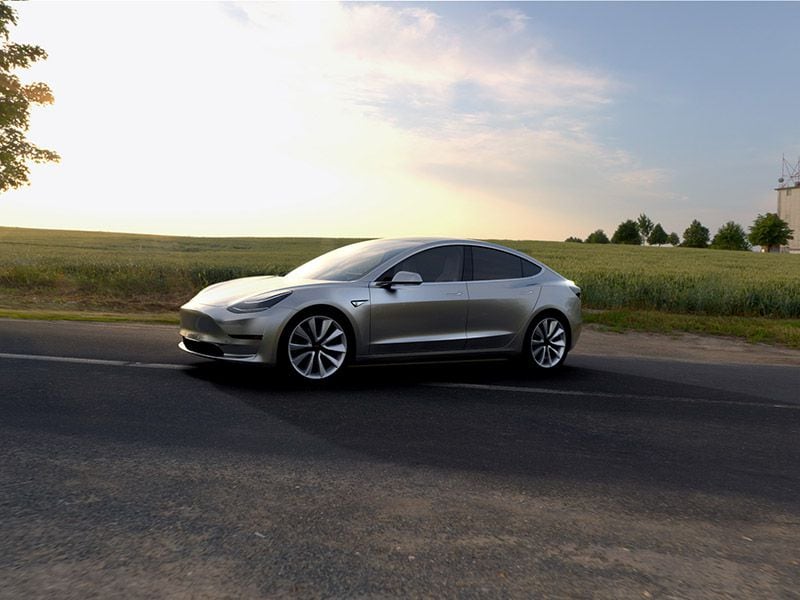 Photo by Tesla
8. 2020 Tesla Model Y ($52,990)
New for 2020, the Tesla Model Y electric crossover suv is for people seeking increased passenger capacity and cargo utility compared to the Model 3 sedan, but who aren't in the right tax bracket to consider the company's bigger and more expensive Model X.
Electric vehicles have fewer components, which means there are fewer moving parts that can break. Also, there is no oil to be changed, no transmission to be serviced, and no drive belts to replace. And while periodic maintenance is still necessary, estimates are that electric vehicles cost about a third of what a gas-powered vehicle does in terms of service. Plus, you give up stopping at the gas station for good while enjoying the Model Y's projected 316 miles of driving range on a single full charge. Now that's priceless.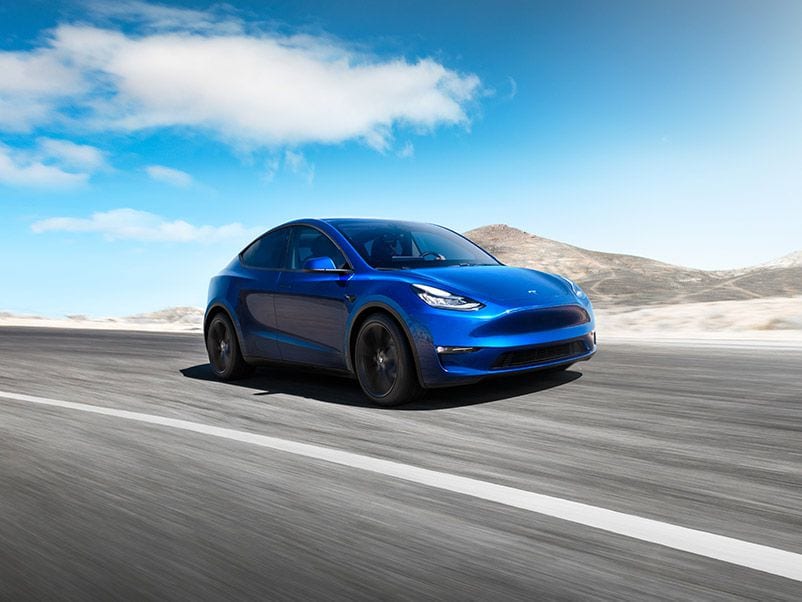 Photo by Tesla
9. 2020 Volvo S60 T8 ($56,045)
Stepping inside the lovely cabin of the Volvo S60 mid-size sedan is like entering a luxurious Swedish spa, so it's only natural that you wouldn't think about such plebian concerns as vehicle maintenance. Volvo, perhaps knowing of your Zen-induced bliss, makes it easy to own the S60, providing free maintenance for the first three years or 36,000 miles of ownership.
Get the S60 T8, and maintenance is even less of a concern. This is the plug-in hybrid version of the car, pairing a turbocharged and supercharged four-cylinder gasoline engine with an electric motor to make a total of 400 horsepower. You can drive 22 miles on electric power alone, says Volvo. And once the gas engine is needed, you can expect to average about 30 mpg, according to the EPA.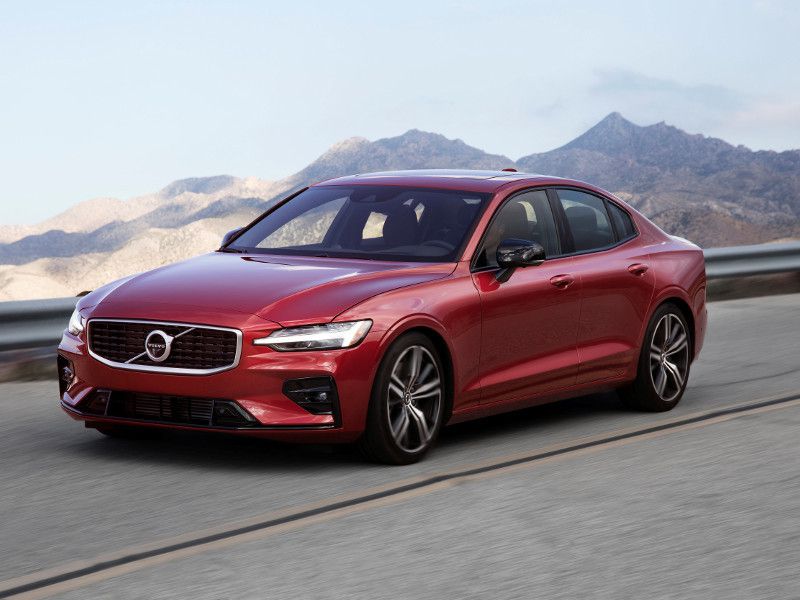 Photo by Volvo
10. 2020 Volvo XC60 T8 ($54,595)
Crossover SUVs are by far the most popular vehicles available today, and for good reason. They give you all the refinements of a sedan, add loads of cargo space, and provide a liberating high driving position. And the Volvo XC60 offers all of the above in an aesthetically pleasing package, inside and out.
The XC60 T8 is the plug-in hybrid version of this compact SUV. It has the same 400-hp drivetrain as the S60 T8 sedan on the previous page, with two electric motors providing all-wheel drive. Volvo says you can travel 19 miles on pure electric power, and when the gas engine turns on the SUV will average an EPA-rated 27 mpg in combined driving. Oh, and let's not forget that Volvo is paying for scheduled maintenance during the first three years or 36,000 miles of ownership.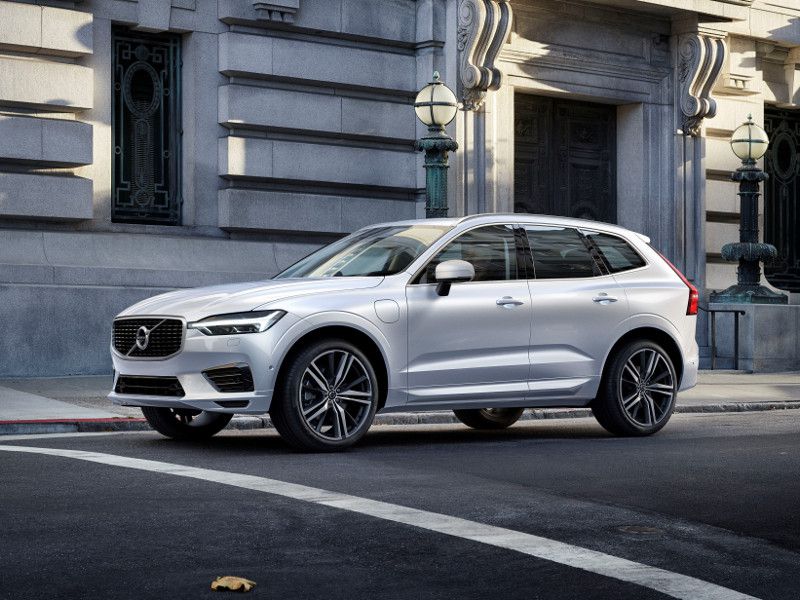 Photo by Volvo