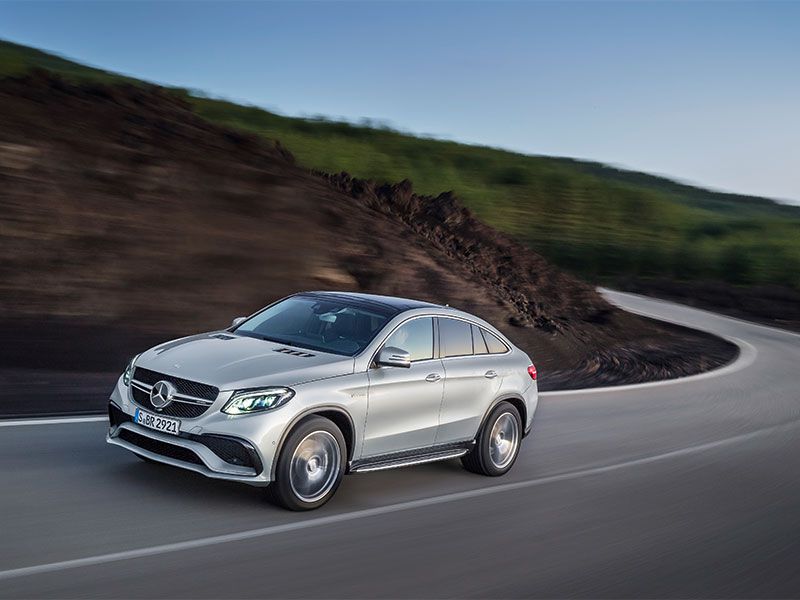 2017 Mercedes AMG GLE S Coupe ・ Photo by Mercedes-Benz
A crossover vehicle, by definition, is an SUV that rides on a sedan platform. Traditional body-on-frame construction has been sacrificed for unibody build. What is lost in ruggedness becomes a gain in comfort, handling, and efficiency. Once people realized that a crossover could be as useful as an SUV, it was just a matter of time before they began to demand sporty handling, performance, and appearance as well. We've arrived at a time when sporty crossovers can match both SUV utility and sports sedan performance. Could the sporty crossover be the one vehicle that does it all?
Here, in alphabetical order by brand, is our list of 10 of the best sporty crossovers of 2017.
2017 Audi SQ5
The 2017 Audi SQ5 is the sporty sibling to the Q5 crossover vehicle. Audi amps up the performance by equipping the SQ5 with a 3.0-liter supercharged V6 engine that produces 354 hp and 346 lb-ft of torque, a substantial upgrade over the Premium Q5's 2.0-liter turbo (220 hp/258 lb-ft of torque). The SQ5 also comes with standard quattro all-wheel drive, and can scoot from 0-60 mph in 5.1 seconds. 20-inch S-design wheels and the S model exterior package further distinguish the sporty crossover, giving it an exterior that matches its performance character. Audi is able to add this sportiness without compromising the SQ5's utility, as the crossover hauls 57.3 cubic feet of cargo with its second row folded flat.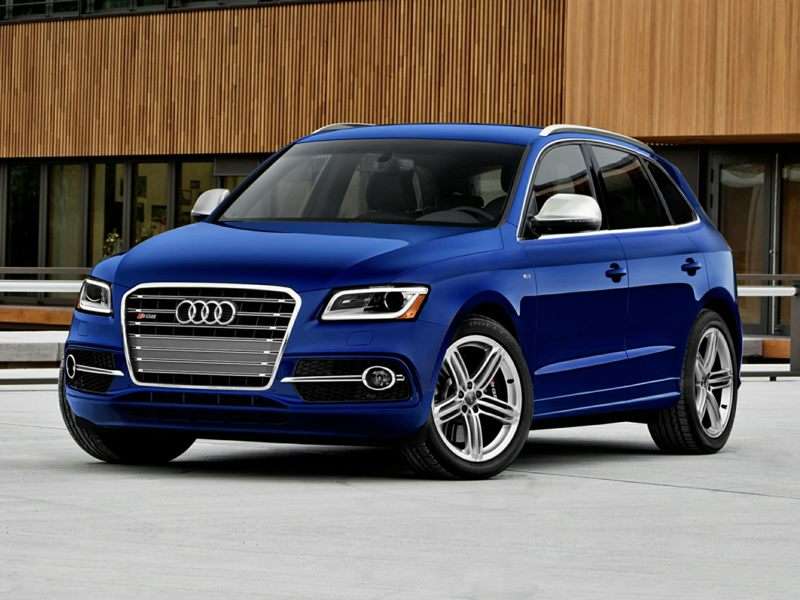 Photo by Audi
2017 BMW X6 M
BMW advertises itself as "The Ultimate Driving Machine," and the X6 M is the brand's sportiest crossover vehicle. Based on the X6 crossover, the 2017 BMW X6 M is an all-wheel drive hot rod with a sleek body style that features an eye-catching sloped roofline that gives up some of the utility of BMW's boxy X5 for a windswept sporty appeal. Massive horsepower is on tap to assure that the X6 M is more than just a styling exercise. The 4.4-liter twin-turbo V8 engine puts out 567 hp and 553 lb-ft of torque through an 8-speed automatic transmission. The X6 M has some get-up-and-go, speeding from 0-60 mph in 4.0 seconds flat – making it the very picture of a sporty crossover.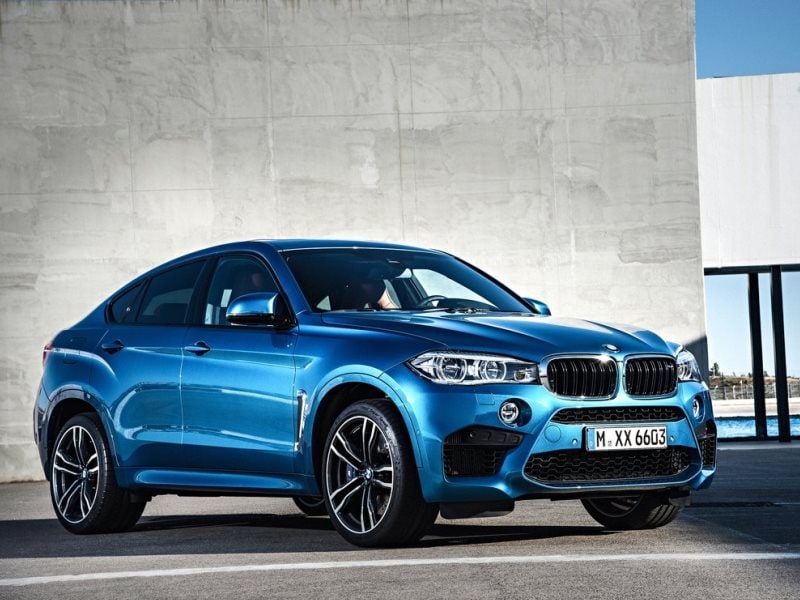 Photo by BMW
2017 Honda HR-V
For some crossover vehicles, it's not horsepower and 0-60 times that determine sportiness; it's nimbleness and stance. That's what's fun and sporty about the 2017 Honda HR-V, a compact crossover that sits low to the ground and flirts with the "hatchback" label. The rear passenger door handles are cleverly camouflaged in the C-pillar of the crossover, which gives it a sporty "coupe-like" appearance. The compact HR-V handles with sedan sportiness, a tribute to its MacPherson strut front suspension with stabilizer bar and torsion-beam rear suspension (rear stabilizer bar optional). The interior is styled to give the driver the feeling of being nestled into a cockpit. Overall, the bargain-priced HR-V brings sporty ambiance to the popular crossover field.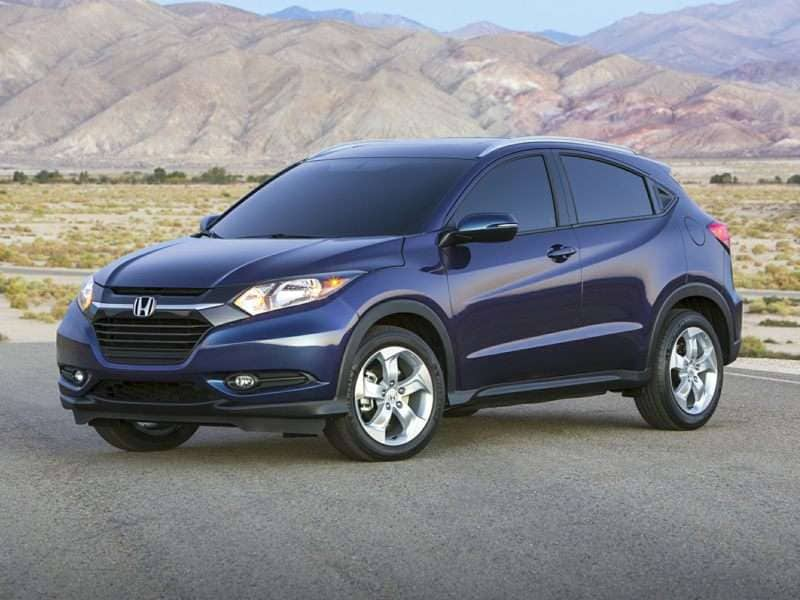 Photo by Honda
2017 Infiniti QX70
The 2017 Infiniti QX70 is descended from the rip-snorting Infiniti FX, one of the original hot rod crossover vehicles. QX70 no longer comes with a big V8 engine like the FX did, but it still boasts a lusty 325-hp 3.7-liter V6 engine that can raise some goosebumps with its exhaust note. QX70's scarab-like shape looks fast sitting still, and a choice of rear-wheel drive or all-wheel drive allow for tire-scorching drifts or road-hugging canyon runs, depending on what kind of sporty crossover you crave. Luxurious yet tailored interior details mark the QX70 as a driver's car, one that is purposefully built and designed to make driving into an engaging and exciting experience to rival most sporty sedans.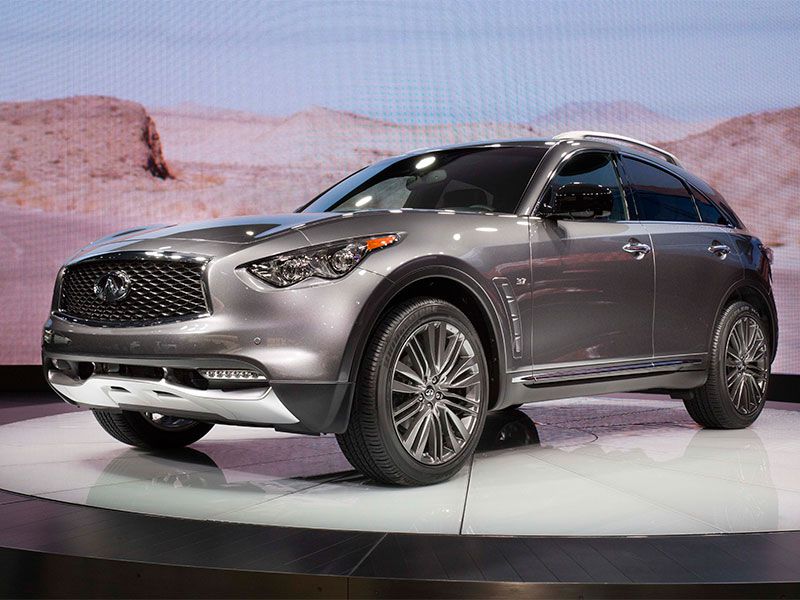 Photo by Infiniti
2017 Land Rover Range Rover Evoque
Land Rover's sporty crossover, the 2017 Range Rover Evoque, was a little bit controversial when it first debuted as a 2012 model. Sure, it was cool, compact and sporty-looking. But was it a real Range Rover? A few drives on- and off-pavement later, and the answer was revealed: The Range Rover Evoque is a sporty crossover that is extremely capable and fun to drive on the highways and byways, and it is an eager and willing partner in off-road adventures that would have many other crossovers quivering on their all-season radials. Now available in three configurations (5-door, coupe and convertible), the Evoque has extended the Land Rover range into the compact realm without sacrificing any of the brand's core values.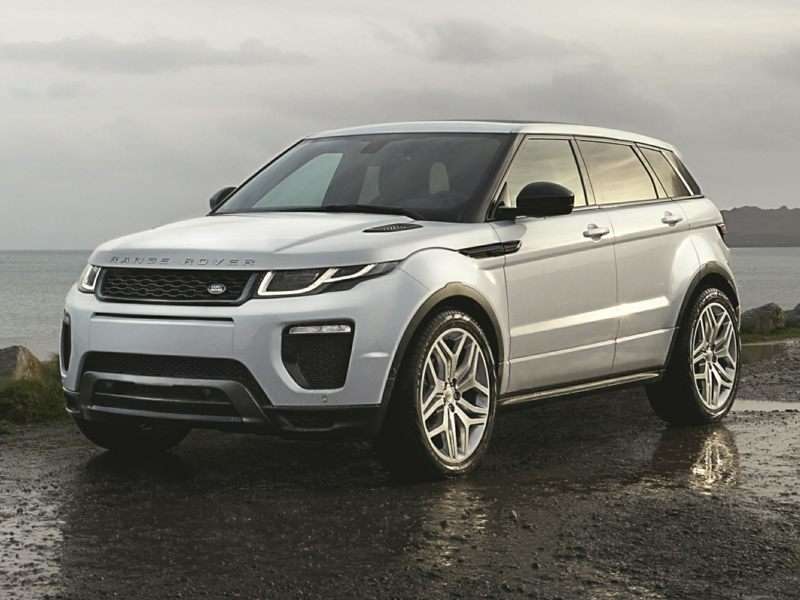 Photo by Jaguar Land Rover
2017 Lexus NX 200t
It's hard to believe, but the NX 200t was the first Lexus to roll out of the factory with a turbocharged engine when it debuted in 2014. In retrospect, the sporty crossover signaled a whole new direction of fun and sporty performance for the luxury car maker, which had seen its reputation lull into a soft, mature trench. The NX started to change that as a sporty crossover with a compact 2.0-liter turbocharged engine that produces 235 hp and 258 lb-ft of torque. Three driving modes, Eco, Normal and Sport, allow the driver to dial in the performance character that suits their mood and driving conditions. An F-Sport model is available to kick up the sporty side a notch with appearance and performance enhancements.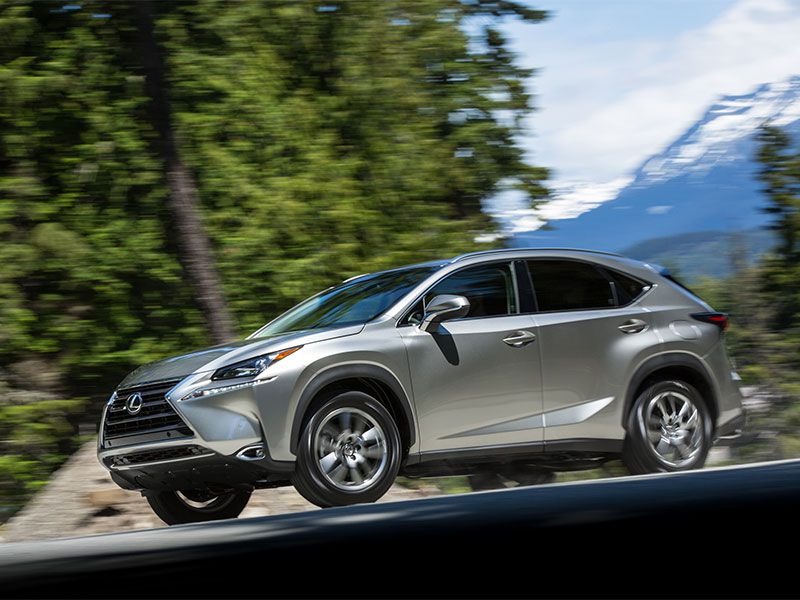 Photo by Lexus
2017 Mercedes-Benz AMG GLE63 S Coupe
Mercedes-Benz blurred the lines between sedans and coupes with the CLS-Class a few years ago; now they blur them even further with the sporty crossover 2017 Mercedes-Benz AMG GLE63 S Coupe (that's a mouthful). Coupe styling compromises utility a bit, as the roofline slopes toward the rear and eliminates some cargo capacity. But coupe styling in a 5-door crossover makes for a sleek and sporty profile. That sportiness is not false boasting, either, thanks to the hand-built AMG 5.5-liter biturbo V8 engine that cranks out 577 hp and 561 lb-ft of torque, which can send the Coupe from 0-60 mph in 4.1 seconds. That would be a fast time for a sporty sedan – it's almost criminal in an SUV.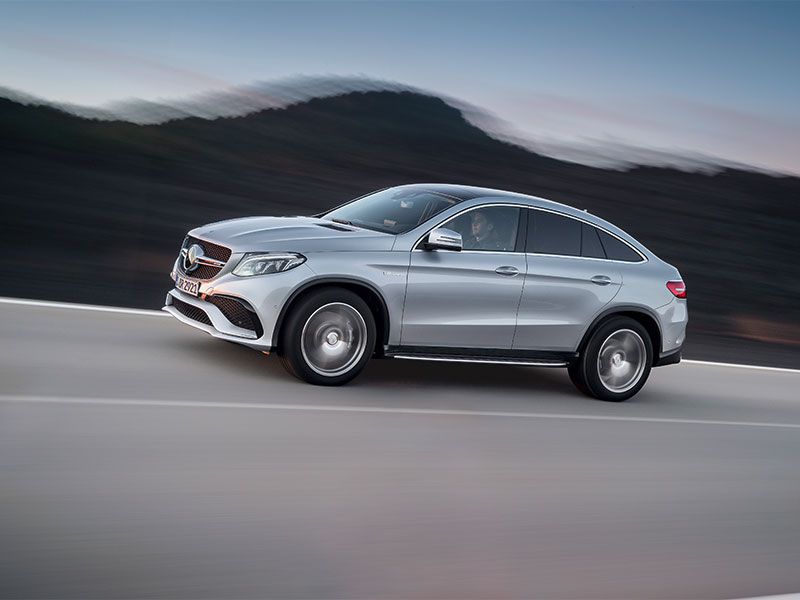 Photo by Mercedes-Benz
2017 Nissan Juke Nismo RS
Love it or hate it, the 2017 Nissan Juke Nismo RS is a sporty crossover. While its polarizing exterior design makes it a cult classic, the RS version of the Juke has an array of sporty features that broaden its appeal. Starting with its souped-up Nismo-tuned turbocharged 1.6-liter 4-cylinder engine (215 hp/210 lb-ft of torque) and 6-speed manual transmission or Xtronic CVT (continuously variable automatic transmission) and front-wheel drive or all-wheel drive (CVT only), the RS employs torque vectoring, which makes cornering sharper and more assertive. Add Nismo styling and aero parts on the exterior, and a motorcycle-inspired instrument cluster on the interior, and the little Juke Nismo RS is a zippy, sporty crossover that delivers fun by the mile.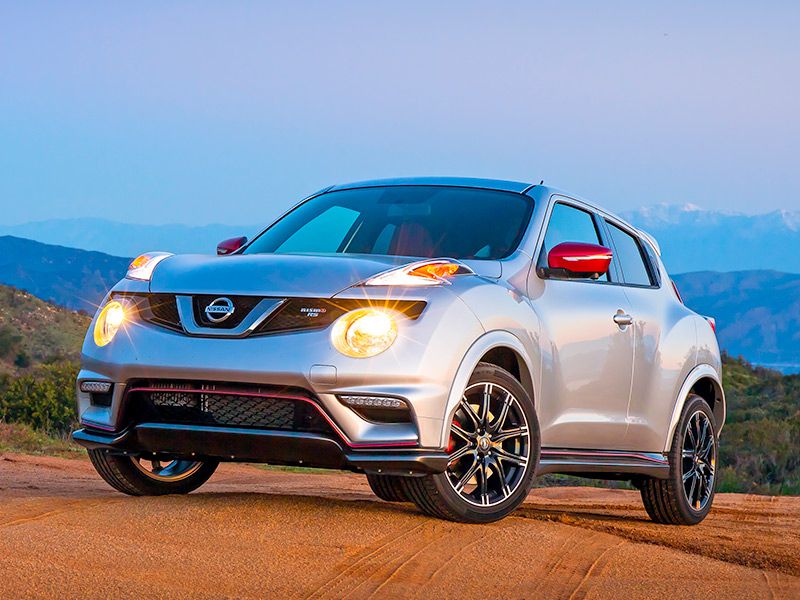 Photo by Nissan
2017 Porsche Macan
Porsche's second crossover vehicle, the 2017 Porsche Macan, was a hit right out of the box when it debuted in 2014. The sporty compact crossover followed in the footsteps of Porsche's highly successful midsize crossover, the Cayenne. The Macan is available in five models: Macan; Macan S; Macan GTS; Macan Turbo; and Macan Turbo with Performance Package. Each model is infused with Porsche DNA – meaning that each model is a sporty crossover vehicle. At the extreme, the Macan Turbo with Performance Package boasts 440 hp, and uses all-wheel drive to motor from 0-60 mph in just 4.2 seconds. With Porsche family design cues and legendary Porsche handling, the Macan family pretty much defines the sporty crossover class.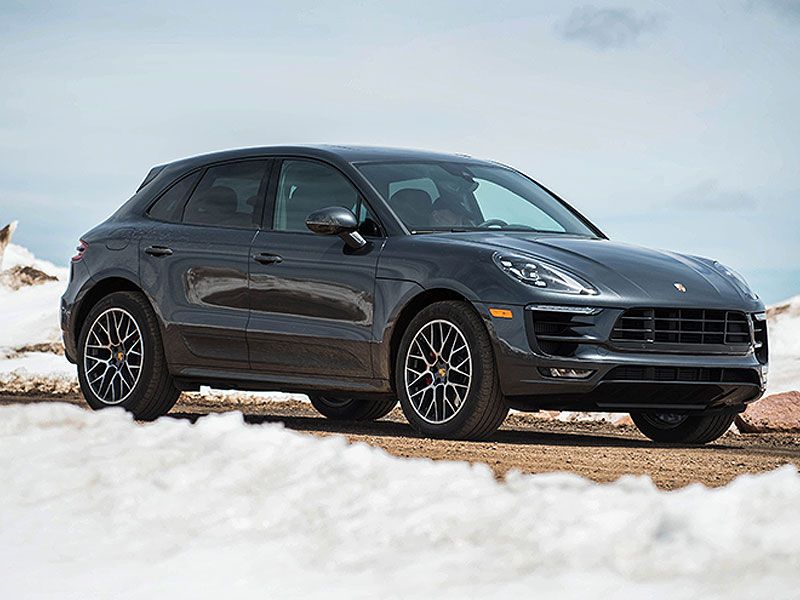 Photo by Porsche
2017 Tesla Model X P100D
Is the Model X a sporty crossover? Two words: Falcon Doors. If the 2017 Tesla Model X P100D stopped right there, it would already qualify as a sporty crossover. But the Model X goes further, with an overall exterior style that oozes elegance and sportiness. Those qualities extend to the interior, too, with the highlight being Tesla's famous iPad-sized navigation screen. Oh, and did we forget to mention performance? The all-electric Model X P100D blows away the crossover competition with a 0-60 mph time of 2.9 seconds – a scorching time for any vehicle. "Ludicrous" driving mode shows that not only does Tesla make a sporty crossover, they also have a genuine sense of humor – and that's rare (and welcome) among auto manufacturers.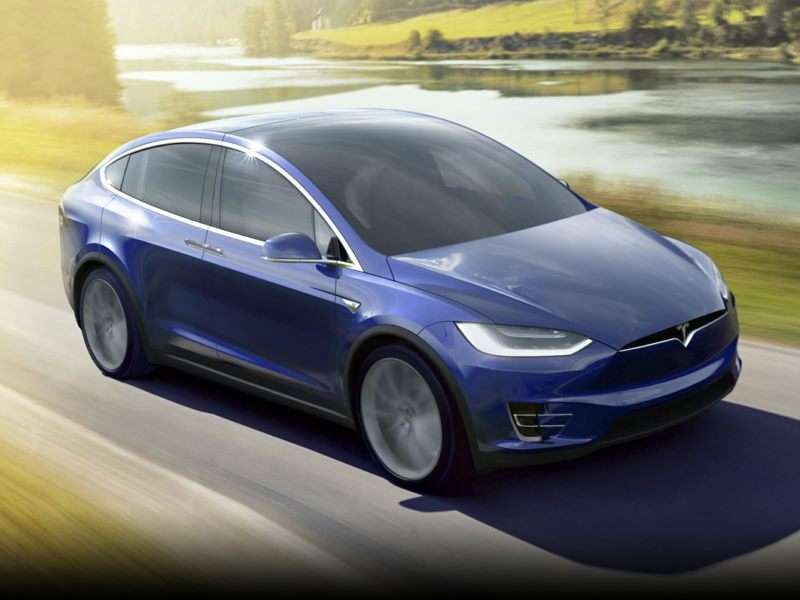 Photo by Tesla