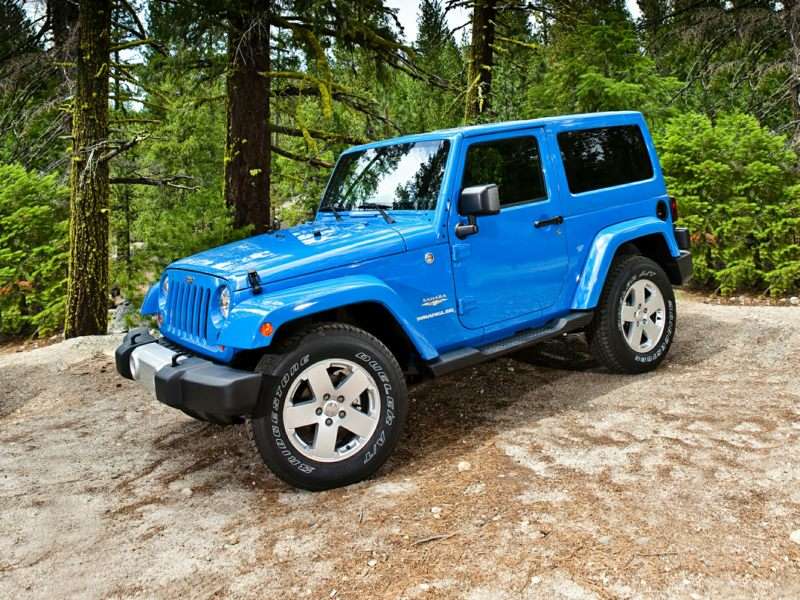 Driving off-road has different meanings for different people. For some, it's all about the adventure and challenge of piloting a vehicle through terrain that would stop most automobiles in their tracks, while for others it represents a chance to get away from the hustle and bustle of the world and relax in the peacefulness of nature. Whichever camp you fall into, one thing is clear: the best off-road vehicles are the ones that can get you where you need to go without concern for whether there are any roads between you and your destination. Let's take a quick look at 10 of the best off-road vehicles currently available.
1) 2015 Jeep Grand Cherokee
The 2015 Jeep Grand Cherokee, still fresh from a recent redesign, continues to bring a healthy list of off-road options to the table. The Jeep Grand Cherokee can be had with three different four-wheel drive systems (two of which boast a low-range transfer case), adjustable ride height via the Quadra-Lift air suspension system, and the Selec-Terrain feature which tweaks the vehicle's performance to best handle a variety of different surfaces. Hill assist and hill descent control also make short work of even the steepest inclines when behind the wheel of this five-passenger mid-size SUV.
2) 2015 Toyota 4Runner Trail
The 2015 Toyota 4Runner Trail continues the automotive giant's tradition of building a rugged, affordable sport-utility vehicle that can pull double duty both in the mall parking lot and in the woods. Boasting a strong full-frame design and low-range four-wheel drive system, there is no doubt that the Toyota 4Runner Trail begins where the pavement ends. The SUV also comes with Multi-Terrain Select, which configures the 4Runner to handle mud and sand, loose rock, uneven moguls, or rock faces, as well as crawl control, hill start assist and downhill assist control, and a locking rear differential. A special off-road oriented adaptive suspension system is also available with the 4Runner Trail (called KDSS), and so are knobby tires designed for gripping slippery surfaces.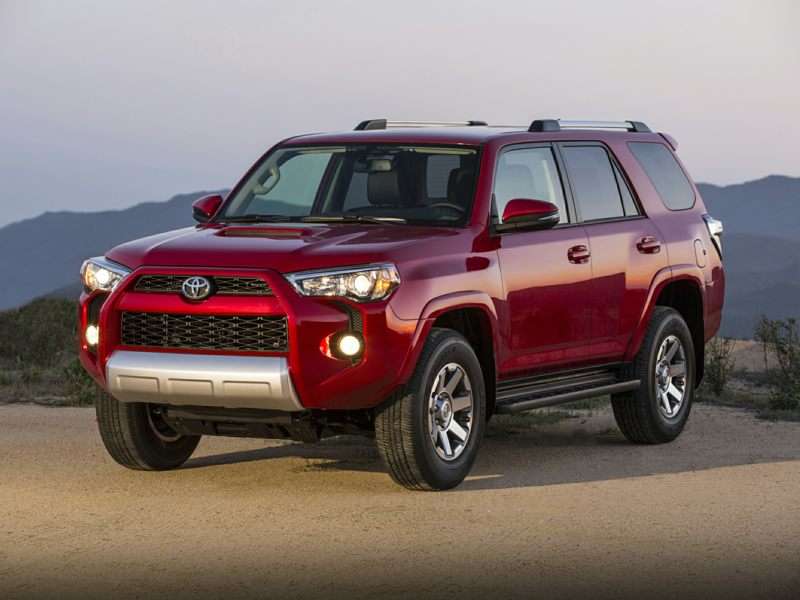 3) 2015 Nissan Xterra PRO-4X
The 2015 Nissan Xterra PRO-4X can be thought of as the closest rival to the 4Runner Trail in the battle for Japanese off-road SUV supremacy. Like its Toyota competitor, the Nissan Xterra PRO-4X is based on a mid-size SUV platform that features body-on-frame design. The Xterra PRO-4X additionally comes with a tough suspension system that makes use of Bilstein shock absorbers, hill descent control and hill start assist to prevent any "oops" moment when you least expect them, as well as an electronically-locking rear differential for its low-range four-wheel drive system. Skid plates to protect the underside of the truck, off-road lights, and fog lights are also part of the package.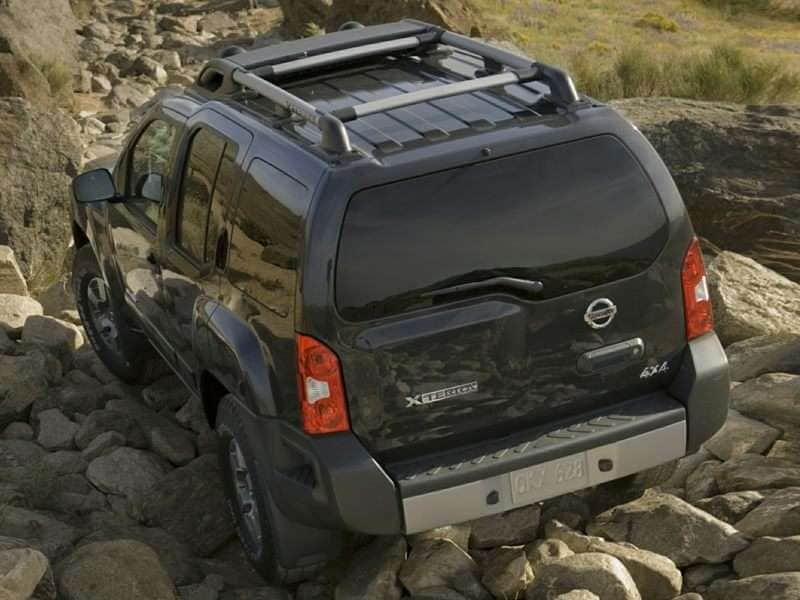 4) 2015 Ford F-150
The 2015 Ford F-150 features plenty of updates for the long-running and popular F-Series' thirteenth generation. The latest F-150 is designed around a lightweight aluminum body with glued and riveted panels, over a high-strength steel frame. The 2015 F-150 also offers a choice of four drivetrains, all of which come with six-speed automatic transmissions. The FX4 performance package adds upgraded shocks, skid plates, and an electronically locking rear axle to boost the F-150's off-road capability. For fans of the special edition SVT Raptor, it's slated to make a return as a 2017 model.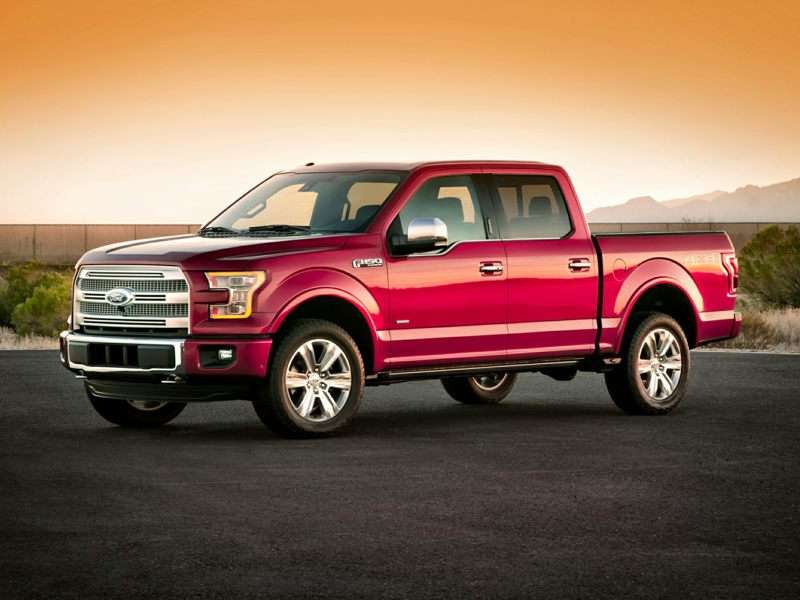 5) 2015 Chevrolet Silverado Z71
The 2015 Chevrolet Silverado Z71 adopts a somewhat different approach to taking a full-size truck off road. The Chevrolet Silverado Z71 isn't intended for competition but rather for more everyday all-terrain pursuits such as handling muddy trails, climbing across rock-strewn ranges, or dealing with uneven ground. That being said, there's a lot to like about the Z71 package, which installs Rancho monotube shock absorbers, skid plates that shield even the truck's low-range four-wheel drive transfer case, hill descent control, and a locking rear differential. Silverado Z71 models are identified by unique badging on the front grille and on the gauge cluster.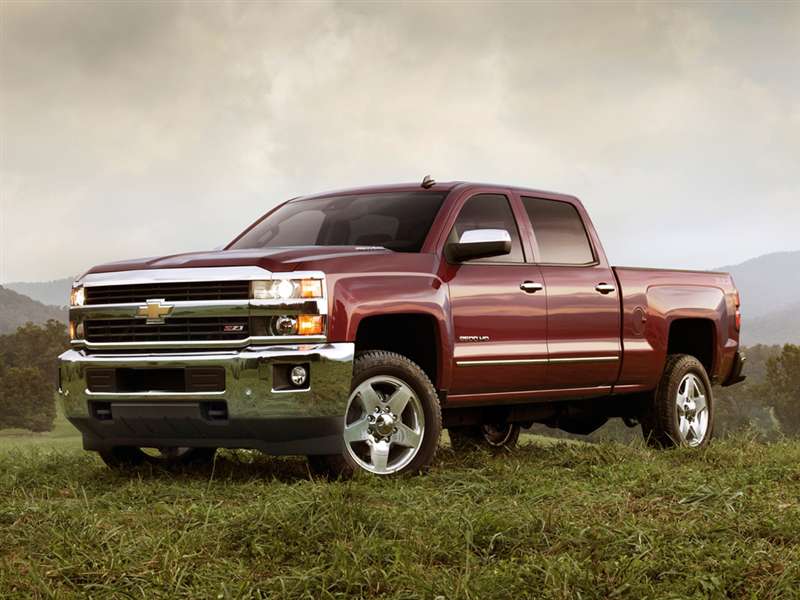 6) 2015 Land Rover LR2
The 2015 Land Rover LR2 is considered by many as the "baby" of the Land Rover family, but just because the vehicle's stature is small doesn't mean that it can't keep up with its LR4 and Range Rover siblings out on the trail. The 2015 Land Rover LR2, which boasts a turbocharged four-cylinder engine, comes with Terrain Response, which allows drivers to dial in four-wheel drive, engine, and transmission settings to handle surfaces such as snow, mud, or dirt, and over eight inches of ground clearance help the compact SUV tackle a wide range of obstacles. Its small size also enables it steer through tight spaces with greater skill than several of its larger competitors, and it stands tall as the most off-road capable entry-level luxury SUV.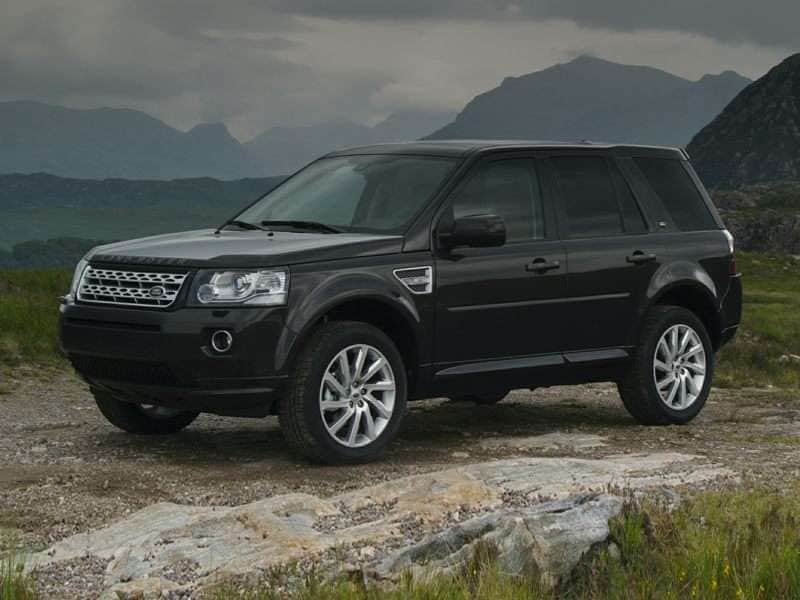 7) 2015 Porsche Cayenne
The 2015 Porsche Cayenne is another high-end crossover SUV that displays a fair bit of off-road acumen when push comes to shove. Although it lacks a true low-range four-wheel drive system, the Porsche Cayenne makes up for it with a host of electronic goodies such as available adjustable ride height, an active suspension system, an anti-roll system called Dynamic Chassis Control, skid plates, a torque-vectoring rear differential, and hill descent control. All together, these features combine to give the premium sport utility vehicle far greater capability in the rough stuff than one might expect, and an available diesel drivetrain also helps to extend wilderness visits due to the extra mileage it imparts.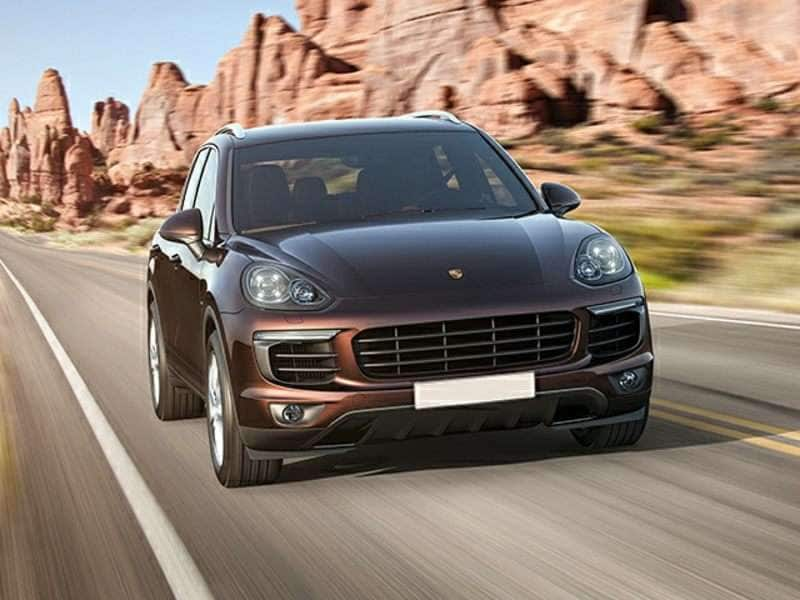 8) 2015 Toyota Tacoma TRD Off-Road
The 2015 Toyota Tacoma TRD Off-Road takes the brand's entry-level mid-size truck and dresses it up with the kind of accoutrements required to splash through a mud pit with the greatest of ease. Available only on Access and Double Cab versions of the 2015 Toyota Tacoma (which include additional rear seating for three more passengers), the TRD Off-Road package provides an uprated suspension system, skid plates, nicer seats, a locking rear differential, and 16-inch rims that are covered by appropriately-size fender flares. If one orders the Tacoma with an automatic transmission, the TRD Off-Road package also includes hill descent control and hill start assist.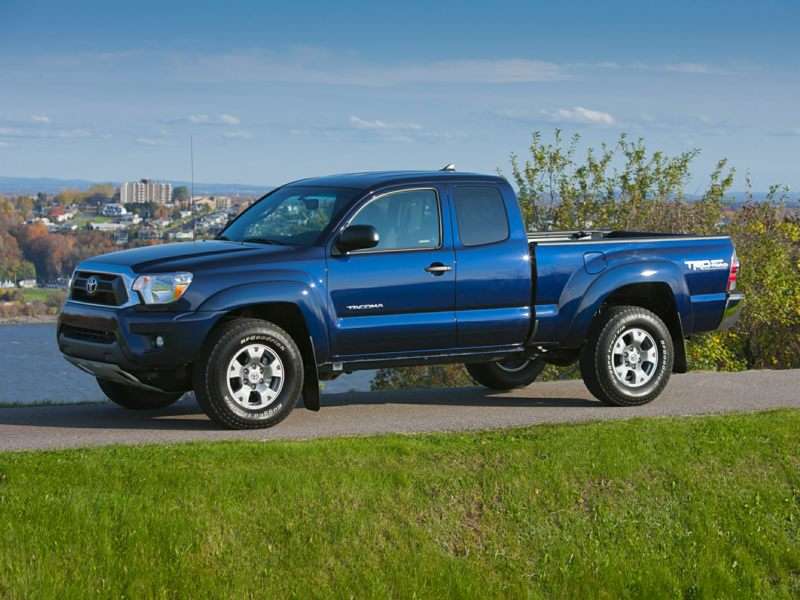 9) 2015 Lexus LX
The 2015 Lexus LX might look the part of a full-size luxury SUV, but underneath its dapper duds it rides on the same platform as the ultra-capable Toyota Land Cruiser. This means that Lexus LX buyers benefit from all of the same off-road attributes that are part and parcel of the Land Cruiser experience, including a full-time four-wheel drive system with low-range gearing, a crawl control feature that limits forward speed so that one can concentrate on steering across difficult ground, the Multi-terrain Select system for fine-tuning the vehicle's electronic nannies and engine response to handle specific circumstances, and turn assist that uses the inside brakes to help the SUV pirouette around a corner. An adjustable ride height air suspension system works together with an adaptive suspension system to further enhance the LX's off-road reputation.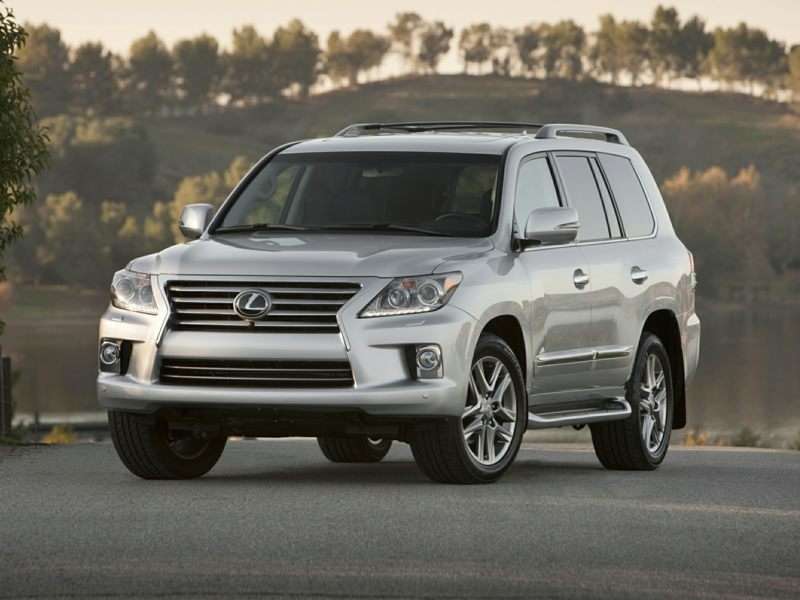 Photo by Lexus
10) 2015 Jeep Wrangler Rubicon
The 2015 Jeep Wrangler Rubicon represents the most hardcore iteration of the most off-road focused SUV available. The Jeep Wrangler Rubicon features Dana solid axles front and rear, 32-inch tires, the ability to lock both front and rear differentials electronically, a low-range four-wheel drive system with special rock crawling capability, and a front swaybar that can be electronically disconnected in order to improve suspension articulation. This is all on top of excellent ground clearance and approach and departure angles, and of course a short wheelbase that helps keep the Wrangler extra maneuverable.