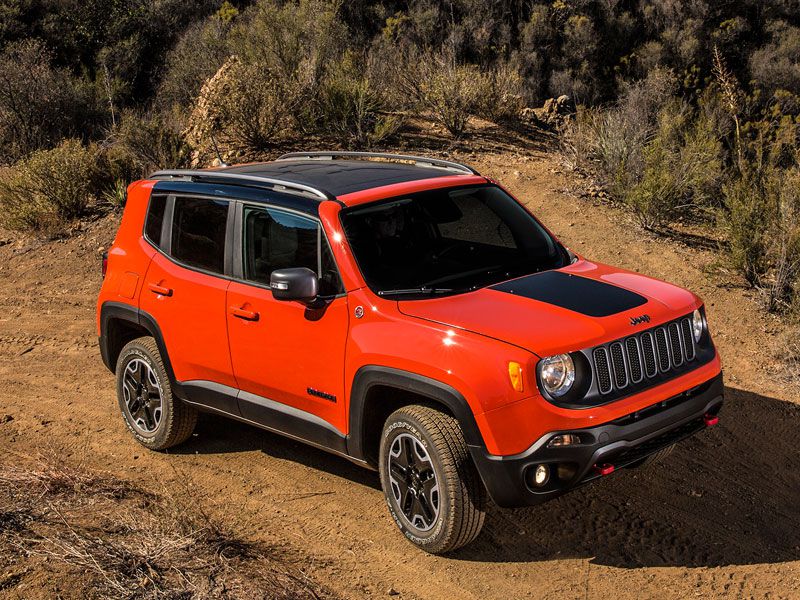 2016 Jeep Renegade Trailhawk ・ Photo by Jeep
What's the best way to get off-road if you're not into the ATV or motocross scene?  The answer is a sport utility vehicle. It's a truism in the industry that not all options in this category are the best off-road SUVs, which means that you need to do a little research before driving home in a trail-breaker. Japan, Germany, and the USA all build formidable off-road sport utility vehicles, which provides plenty of options for drivers who want to tread where no tire has tread before. Let's take a quick look at 10 of the best off-road SUVs.
1) 2016 Jeep Wrangler
The 2016 Jeep Wrangler is the prototypical sport utility vehicle, and routinely listed as the best SUV for off-road driving. The Jeep Wrangler is available with two different 4-wheel drive systems, including the Rubicon trim level's ultra-low geared setup, and it can also feature skid plates, locking front and rear axles, and an electronically-detachable front sway bar for additional articulation when rock climbing. Power is excellent from the Jeep Wrangler's 3.6-liter V6, as it offers 285 horses and 260 lb-ft of torque, and transmission choices include a 6-speed manual and a 5-speed automatic.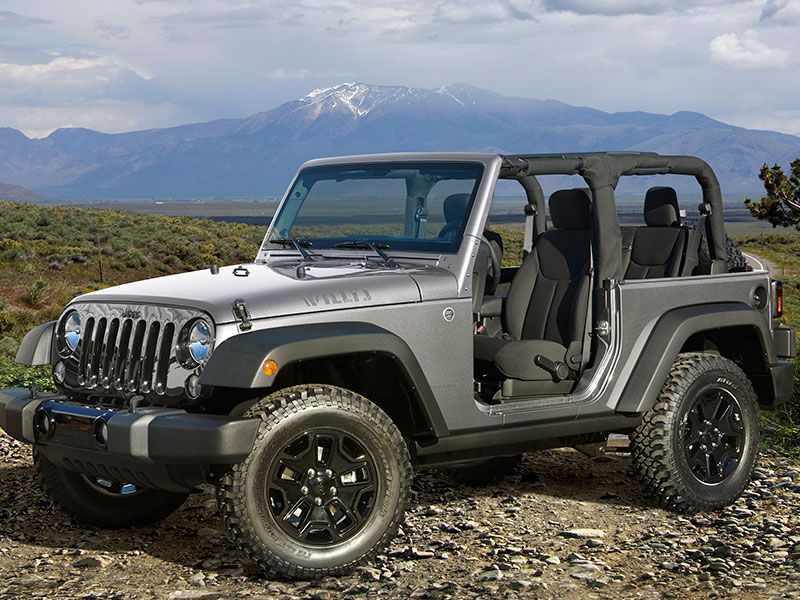 Photo by Jeep
2) 2016 Toyota Land Cruiser
The 2016 Toyota Land Cruiser isn't just the most expensive and luxurious truck in the Japanese brand's lineup, but it's also the most capable when it comes to negotiating the rough stuff. Another model with a long history of being considered one of the best off-road SUVs, the Toyota Land Cruiser's plush interior trappings are complemented by full-time 4-wheel drive, the Kinetic Dynamic Suspension System (to minimize body roll and maximize articulation), and Crawl Control. Ample motivation flows from the Land Cruiser's 5.7-liter V8, which has 381 horsepower and 401 lb-ft of torque on offer, and a new 8-speed automatic transmission handles the shifting duties for the vehicle.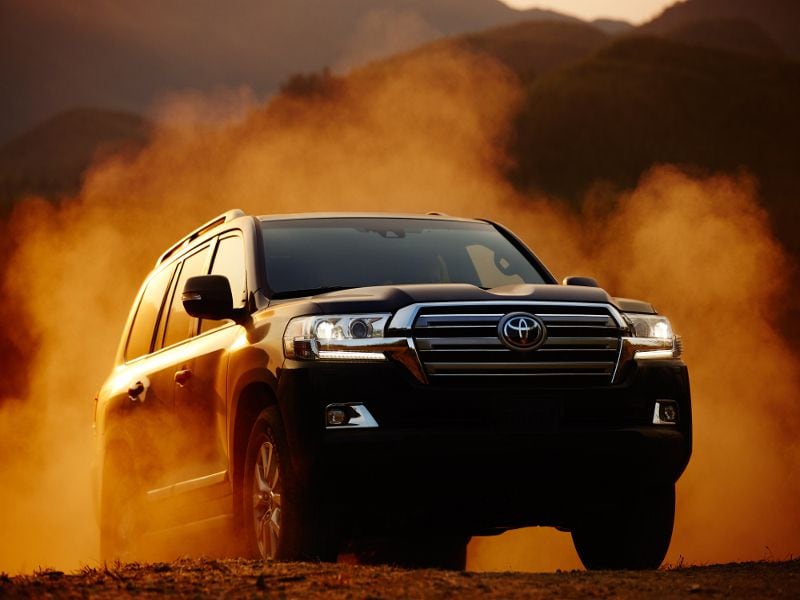 3) 2016 Chevrolet Tahoe
The 2016 Chevrolet Tahoe is typically thought of as a tow vehicle, or a people mover, but when outfitted with the Z71 option package it becomes a serviceable, if heavy, off-road SUV. The Z71 package brings with it special 18-inch rims and rubber, skid plates to protect sensitive areas of the Chevrolet Tahoe's chassis, and some styling updates.The Tahoe features a 5.3-liter V8 engine that has been tuned to provide 355 horsepower and 383 lb-ft of torque, and 4-wheel drive is available with low-range gearing. A 6-speed automatic transmission is provided free of charge with each and every version of the Chevrolet.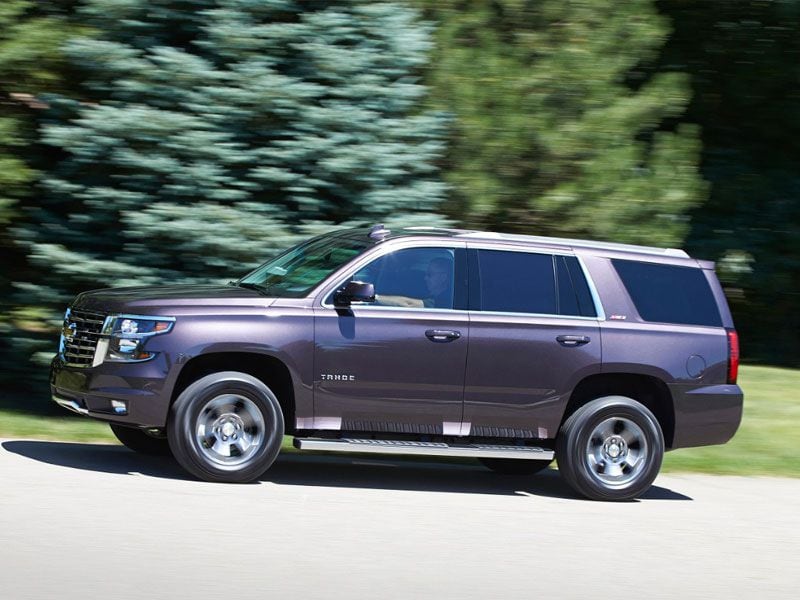 Photo by Chevrolet
4) 2016 Land Rover LR4
The 2016 Land Rover LR4 might be aimed at the upper crust of SUV shoppers, but its fierce combination of specialized off-road equipment make it a formidable chariot in the mud and the muck. The Land Rover LR4 offers the brand's unique Terrain Response System, which calibrates the engine, transmission, and full-time 4-wheel drive systems for the specific environment that the vehicle is driving in, and the SUV also features hill descent control, and the option of a locking rear differential to help improve traction. All LR4s are equipped with a 340-horsepower 3.0-liter supercharged V6. Also capable of generating 332 lb-ft of torque, this unit is managed by an 8-speed automatic transmission.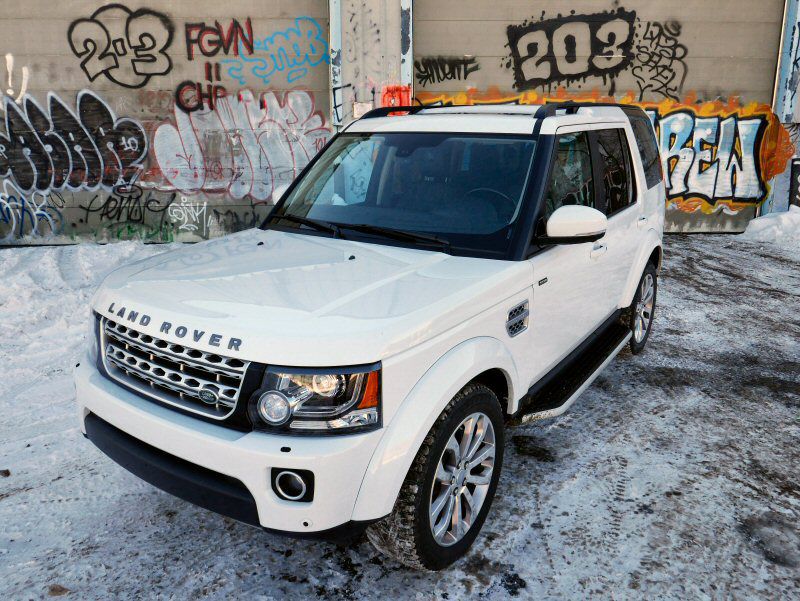 Photo by Benjamin Hunting
5) 2016 Toyota 4Runner TRD Pro
This beefed-up version of Toyota's 4Runner joins the ranks of Toyota's most powerful pickup trucks. TRD Pro is an equipment package developed by Toyota's in-house performance division, and it makes the 2016 4Runner, which is plenty capable even in base form, a bona fide off-road contender. The TRD Pro package provides heavy-duty skid plates, a sport exhaust system for a little extra power, higher ground clearance for better rock-crawling ability, and a performance suspension. The 2016 4Runner TRD Pro will be able to reach the most remote off-roading locations, and has plenty of room for passengers and gear.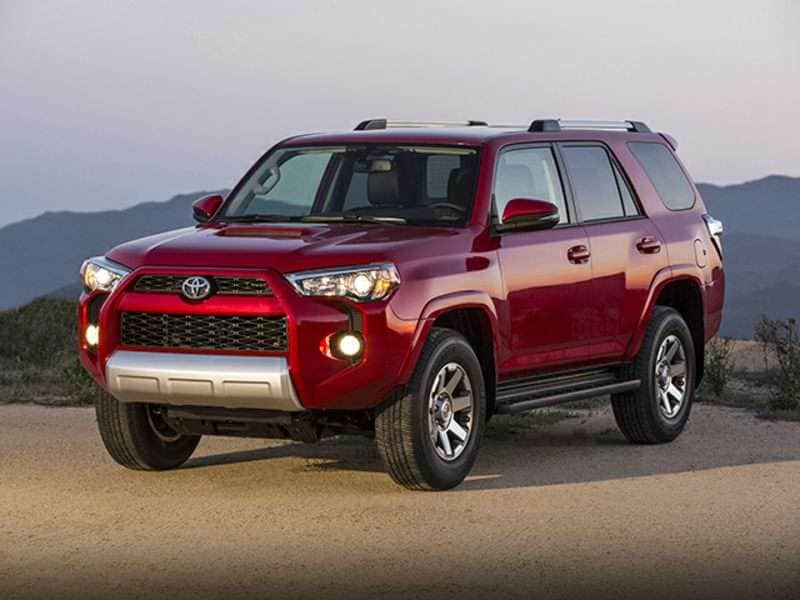 Photo by Toyota
6) 2016 Subaru Forester
One of the 2016 Subaru Forester's best attributes is the brand's standard all-wheel drive system, which comes with every Forester. The Forester also comes with a choice of two engines: a 2.5-liter 4-cylinder, or a 2.0-liter turbocharged 4-cylinder, which can come with either a 6-speed manual gearbox or a continuously variable transmission. The compact Forester offers a deceptively generous 74.7 total cubic feet of cargo space to carry gear, and earns 32 mpg on the highway, to get to your favorite off-road terrain as efficiently as possible.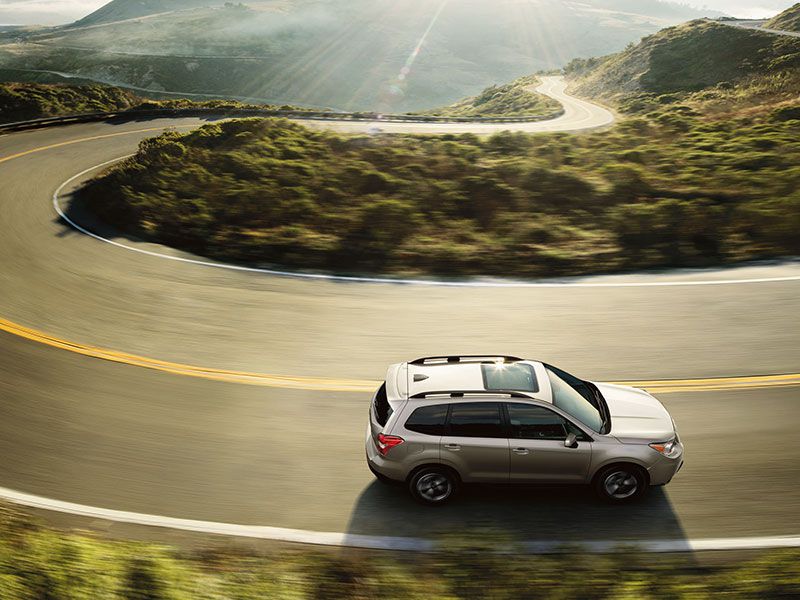 Photo by Subaru
7) 2016 Lexus LX 570
The 2016 Lexus LX 570 can be thought of as the even more up-market edition of the Toyota Land Cruiser. The Lexus LX shares the Land Cruiser's extremely capable off-road SUV platform, giving it a level of all-terrain prowess not seen in any other luxury truck outside of the Land Rover stable. Adding to its adaptive suspension system and full-time 4-wheel drive is an adjustable ride height feature that can raise the sport utility vehicle up in order to better clear an obstacle. Horsepower is excellent, measuring as 383 ponies from its 5.7-liter V8, and torque checks in at 403 lb-ft. A new 8-speed automatic transmission is included with the LX 570.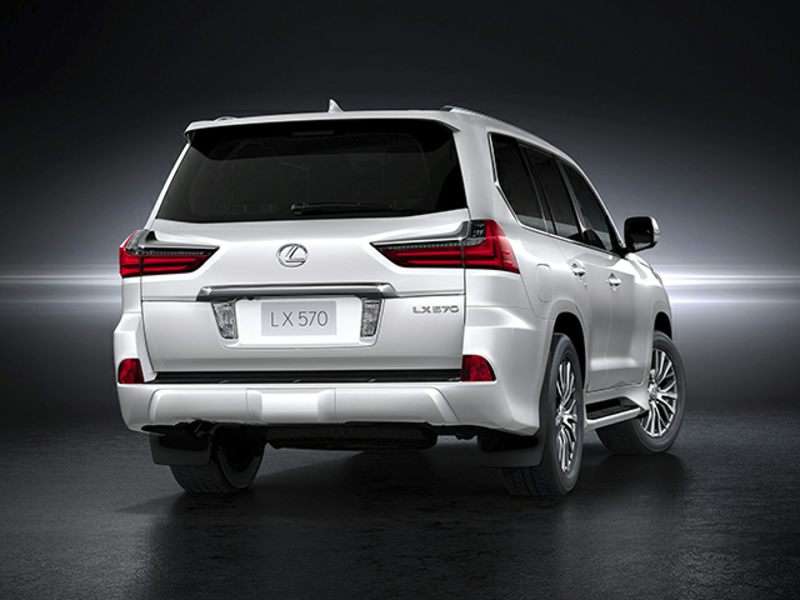 8) 2016 Jeep Grand Cherokee
The 2016 Jeep Grand Cherokee is more than just a comfortable commuter — it shares important DNA with the Wrangler in the form of three available 4-wheel drive systems, each tuned to deliver a specific level of off-road capability. The Jeep Grand Cherokee's Quadra-Drive II system includes the Selec-Terrain feature for optimal power and traction management under a wide range of driving situations, limited-slip differentials front and rear, a low-range transfer case, and hill descent control. It's also possible to install Quadra-Lift air suspension in order to give the driver control over the vehicle's ground clearance. Engines offered with the Grand Cherokee include a 3.6-liter V6 (290 horses, 260 lb-ft of torque), and a 6.4-liter V8 (470 horsepower, 465 lb-ft of torque), both paired with an 8-speed automatic transmission.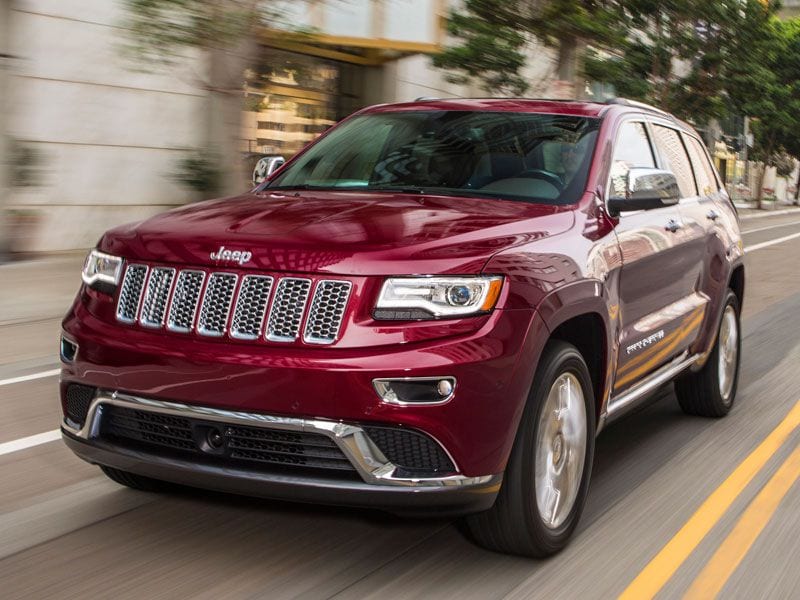 Photo by Jeep
9) 2016 Volkswagen Touareg
The 2016 Volkswagen Touareg isn't quite as hardcore as some of the other SUVs on this list when it comes to off-roading, but its all-wheel drive system, excellent ground clearance, and solid power give it the ability to play around in the mud as long as the driver is aware of its limits. The Volkswagen Touareg features a 290-horsepower, 3.6-liter V6 that also generates 260 lb-ft of torque (the hybrid's been discontinued and the TDI is not currently being sold). The Touareg manages its power via an 8-speed automatic transmission.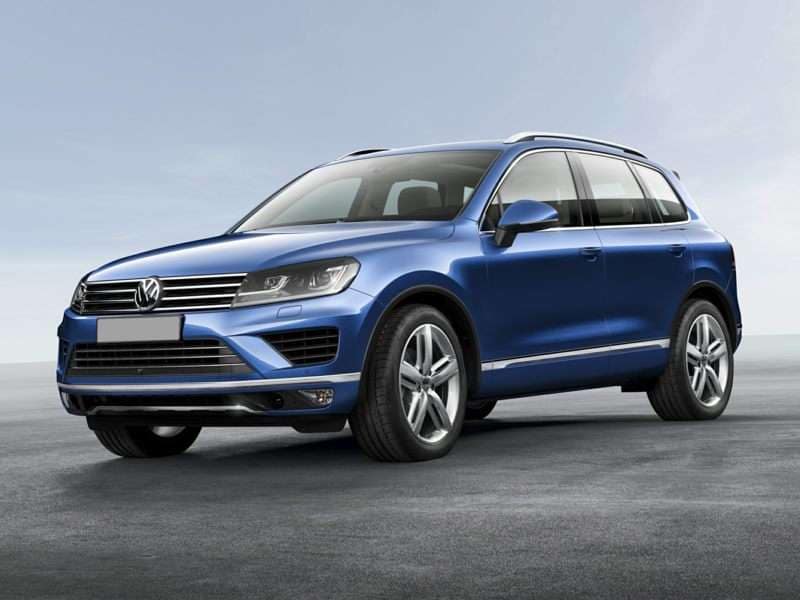 10) 2016 Jeep Renegade
The Jeep Renegade is one of the least-expensive ways to get into an off-road SUV with serious credentials. It's true, many of the brand's cuter offerings at the $20,000 price point weren't the most robust on the Jeep lot, but the Renegade is a little different. If you can get past the Renegade's unique styling, it offers a choice between two off-road systems, similar to those that come with other, bigger, more rugged Jeeps. Both come with Jeep's Selec-Terrain traction management system, which enables the driver to change driving modes based on the type of surface. This gives the 2016 Jeep Renegade a lot more grit than its cartoonish visage implies.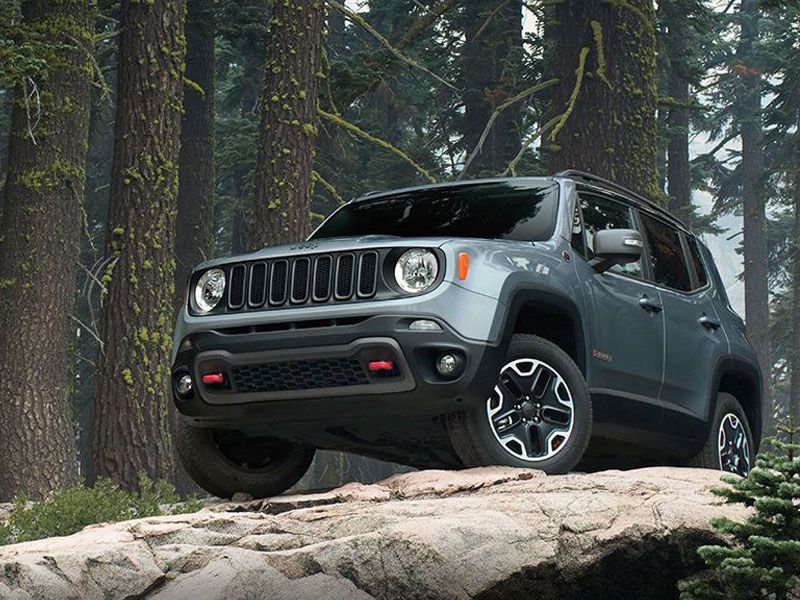 Photo by Jeep