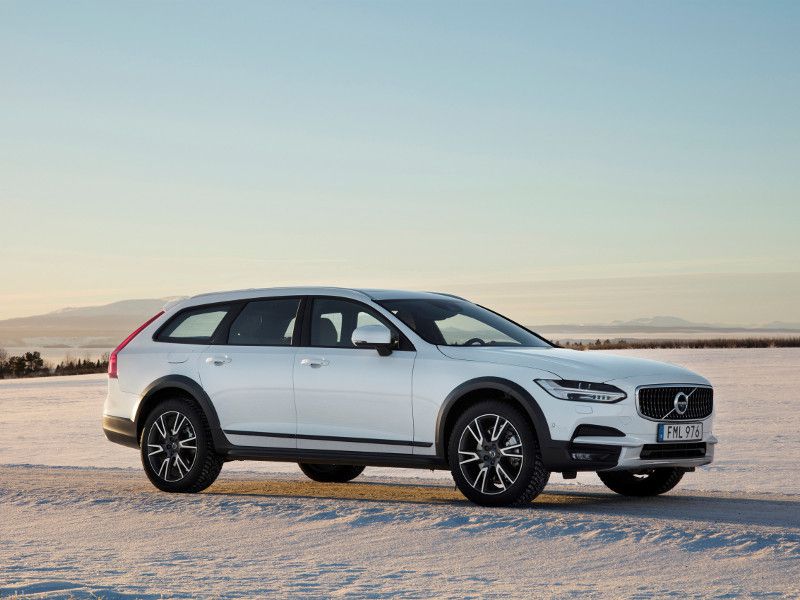 2018 Volvo V90 Cross Country ・ Photo by Volvo
When it comes to driving winter can be a difficult and stressful time, and so to help make life a little bit easier during the colder months the expert editors at Autobytel have created a list of ten of the best cars for snow. While all-wheel drive isn't necessary for driving in the white stuff it can sometimes be the difference between making progress or being stuck, and all the cars on our list are available (or come standard) with the feature. Remember that even the best cars can only do so much, and that tires and driving appropriately for the weather conditions are the most important factors when it comes to staying safe in slippery situations.
2018 Cadillac CT6
The Cadillac CT6 is a full-size luxury car that is available in both rear-wheel and all-wheel drive configurations. It's available with loads of useful winter tech, including a Quadzone Climate System with optional Air Ionization, Night Vision that uses thermal technology to reveal pedestrians and large animals on the road ahead, a head-up display, Magnetic Ride Control that adjusts to road surfaces and weather conditions, and active rear steering. There's also the MyCadillac App that lets you remote start you CT6 from virtually anywhere (where there's cell phone service) as well as the unique Cadillac Super Cruise hands-free driving system that uses precision LiDAR mapping data, a state-of-the-art driver attention system, and a network of cameras and radar sensors.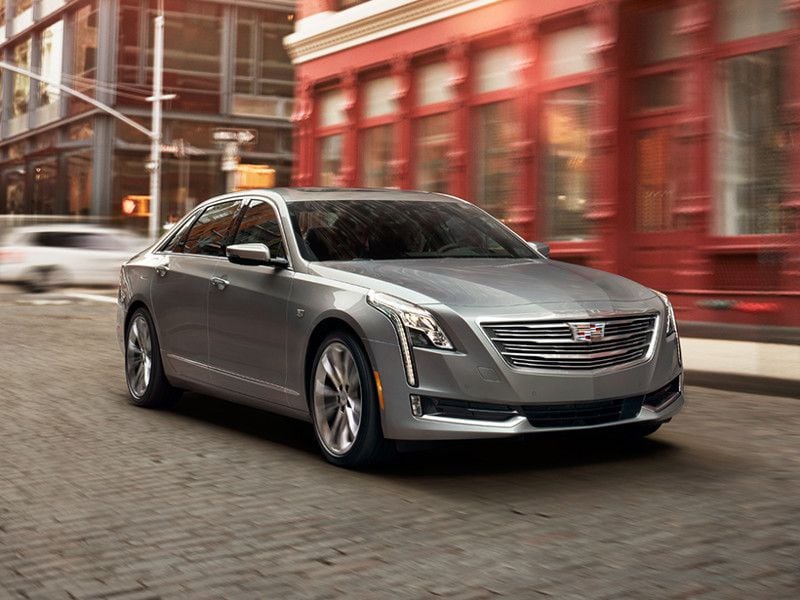 Photo by General Motors
2018 Ford Fusion
While front-wheel drive is standard on most models, the Ford Fusion is one of the few affordable mid-size cars available with all-wheel drive, making it a great choice for those living in the snow belt (and even those who don't). Our favorite is the Sport with its 325-horsepower 2.7-liter EcoBoost engine, paddle shifters that let you manually select gears and a continuously controlled damping system with Pothole Mitigation Technology (making the Sport also great during the spring thaw when frost heaves start showing up). The Fusion also features electric power-assisted steering with pull-drift compensation that helps mitigate the effect of crosswinds, Pre-Collision Assist with Pedestrian Detection, a lane-keeping system and Enhanced Active Park Assist.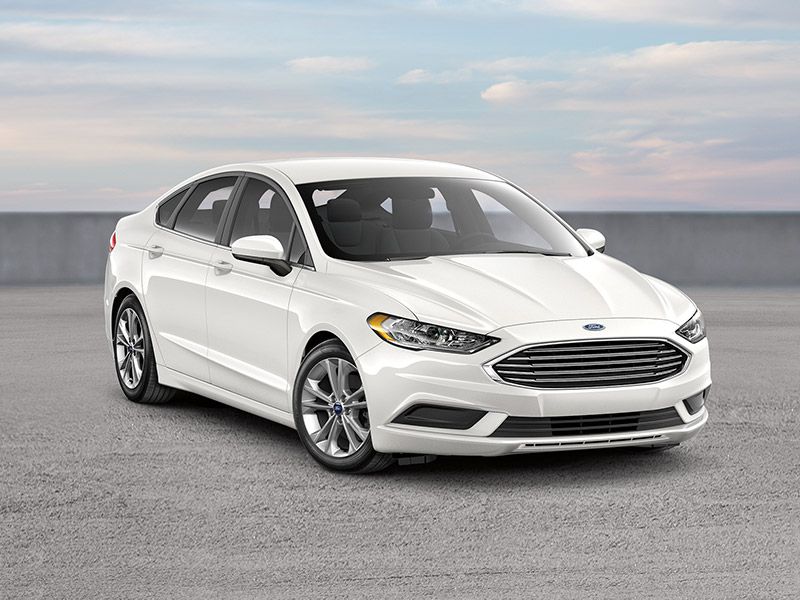 Photo by Ford
2018 Porsche Panamera
The Porsche Panamera is a full-size four-seat luxury car that is available with a number of powertrain options, many of which (including the E-Hybrid) are available with the added traction of all-wheel drive (though rear-wheel drive is also available on most models for purists). Available features to make winters a bit more comfortable include a four-zone climate control system, LED headlights with Matrix Design that automatically switch between low and high beam, and Night Vision Assist that uses an infrared camera to detect pedestrians and large wildlife beyond the range of the headlights. Porsche also offers winter driving training courses that are both educational and fun, though the courses mostly use the brand's higher performance 911 sports cars.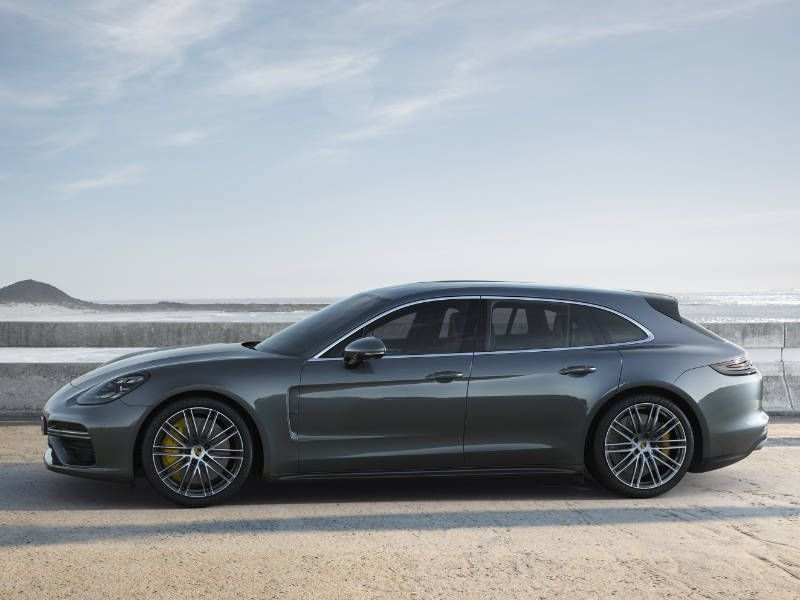 Photo by Porsche
2018 BMW 3 Series Sports Wagon
The mid-size 3 Series Sports Wagon is offered exclusively with BMW's xDrive all-wheel drive system, and is the only model on our list that's available with a diesel powerplant (with an impressive combined fuel economy rating of 34 miles per gallon). Available features that come in handy when the snow starts falling include brake drying, rain-sensing windshield wipers with adjustable speed and automatic headlight control, as well as the typical heated front seats, adaptive LED headlights with automatic high beams and the head-up display that lets you keep your eyes on the road. For families with multiple drivers the Advanced Vehicle & Key Memory remembers a wide array of settings including the climate-control and air-distribution settings, mirror and seat positions and audio preferences.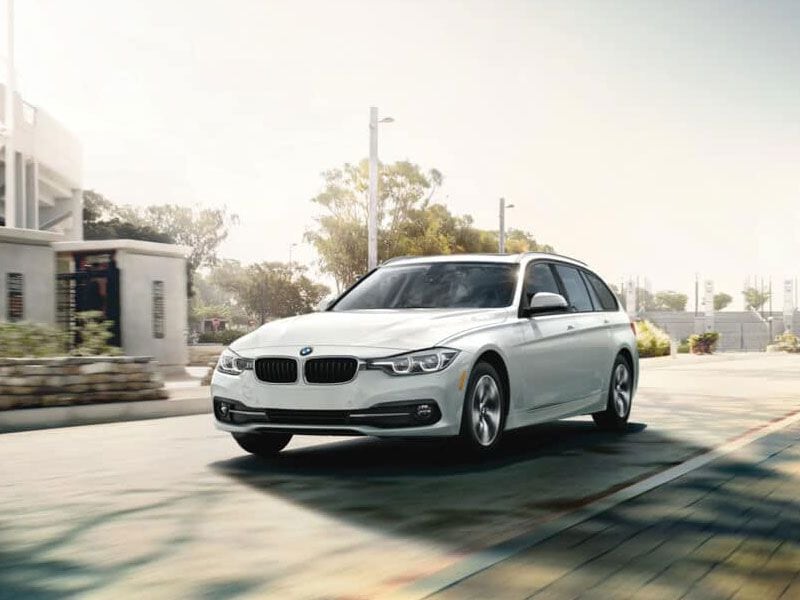 Photo by BMW
2018 Genesis G80
The Genesis G80 is a mid-size luxury car that's available as either a rear-wheel or all-wheel drive model. Despite its affordable price the G80 is available with a wide range of features, many of which would be more than welcome in the winter, including Full LED headlights with Dynamic Bending Light, LED foglights, outside temperature display, a ski pass-through opening and an auto-defogging windshield. There's also a full-range of heaters, including heated power-folding auto-dimming side mirrors, rear seat heater ducts, heated rear seats and a heated steering wheel (though the latter is only available on all-wheel drive models). There's even a dedicated Snow Mode to help you drive more effectively on slippery snow-covered roads.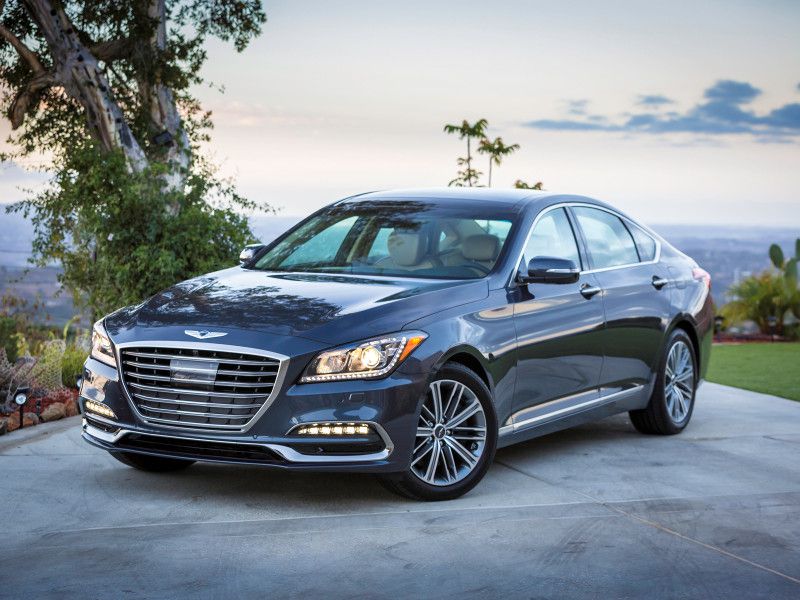 Photo by Genesis
2018 Audi TT
The Audi TT is a two-door sports car, available as either a Coupe or as a Roadster with a folding fabric top (perfect for those few warm and sunny winter days). While that might not ordinarily sound like a recipe for a good winter car, the TT's standard all-wheel drive (and surprisingly high ground clearance) means that simply changing over to a good set of winter tires transforms it from a fair weather car to one that's highly capable in the snow. It's also made largely out of aluminum, which not only helps keep weight down but should also help mitigate some of the corrosion issues that occur when driving on heavily salted roads.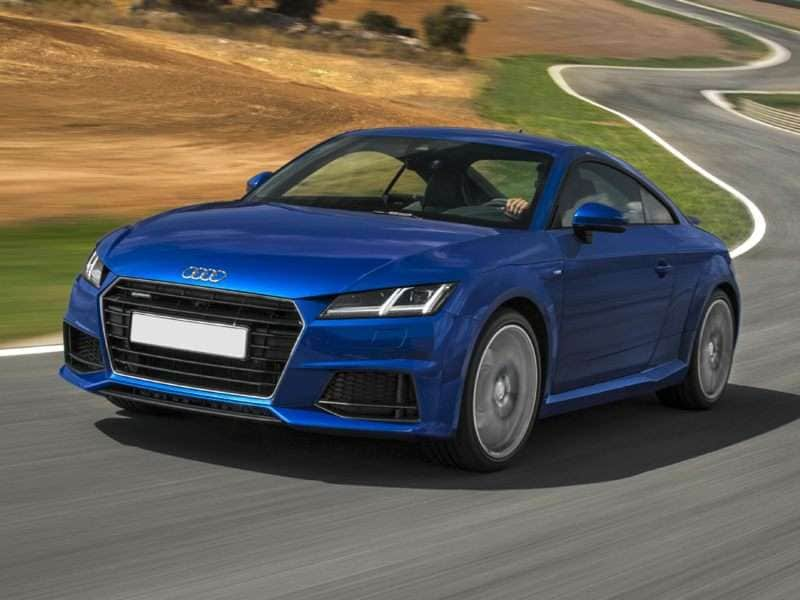 Photo by Audi
2018 Volkswagen Golf Alltrack
The compact Volkswagen Golf Alltrack is essentially a Golf SportWagen with standard 4MOTION all-wheel drive and a slightly taller ride height that provides a useful 6.9 inches of ground clearance (the SportWagen is also available with all-wheel drive if you don't need quite as much ground clearance and want to save a bit of cash). The Alltrack also includes an Off-Road Mode for the traction control system, an available Off-Road Monitor that displays your altitude and steering wheel angle as well as a compass, and it's one of the only cars on our list available with a good old manual transmission, something that some will find invaluable when it comes to staying in control in adverse weather.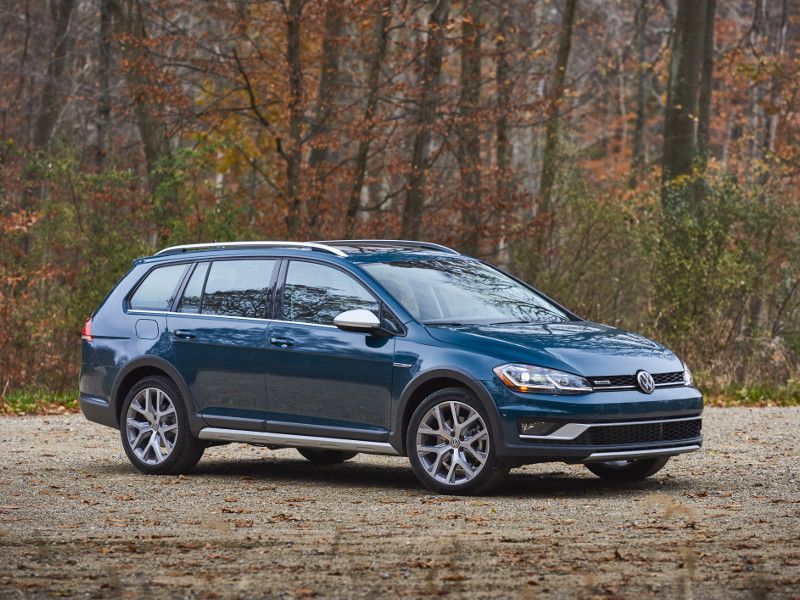 Photo by Volkswagen
2018 Volvo V90 Cross Country
The mid-size Volvo V90 Cross Country wagon adds all-wheel drive and an increased ride height over the standard model, making it ideal for driving through drifting snow. Available options to take the edge off winter include heated windshield washer nozzles, a heated windshield that can start de-icing immediately, heated front and rear seats and a standard four-zone electronic climate control system. And as you'd expect from Volvo, it's available with a wide range of active safety features to keep you on the road and out of trouble, including LED headlights with active high beam that automatically switch between high and low beam as well as a lane keeping aid with oncoming lane mitigation to help keep you in your lane.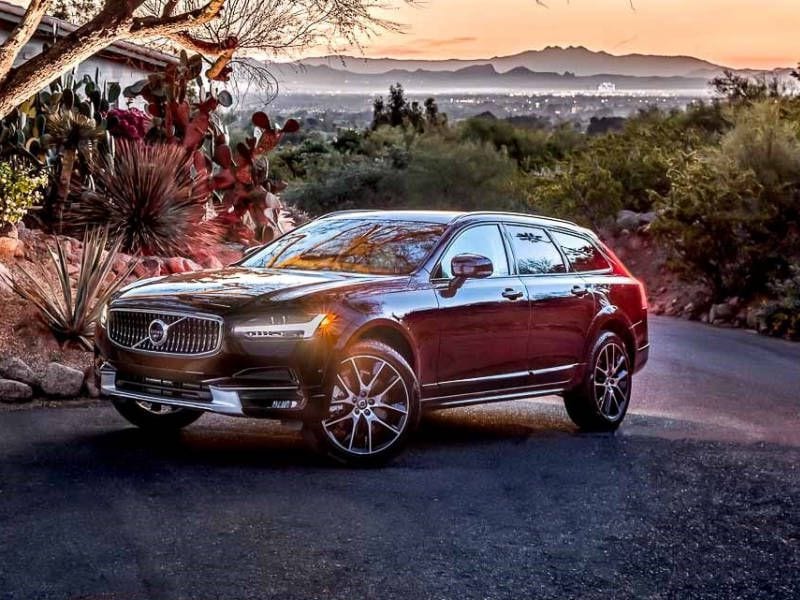 Photo by Volvo
2018 Tesla Model 3
Tesla has recently announced the availability of dual-motor versions of the mid-size Model 3, with a motor in the rear and another in the front to provide all-wheel drive capability. Features that are welcome in snowy conditions include a dual zone climate control system (which can be controlled remotely using an app, perfect for warming the interior while the car is connected to a charger) as well as available heated side mirrors, heated seats and LED fog lamps. Unfortunately if you order a Model 3 today Tesla estimates that it will take between 12 and 18 months for your car to be delivered, so unless you're already on the list you'll have to suffer through at least one more winter in another vehicle.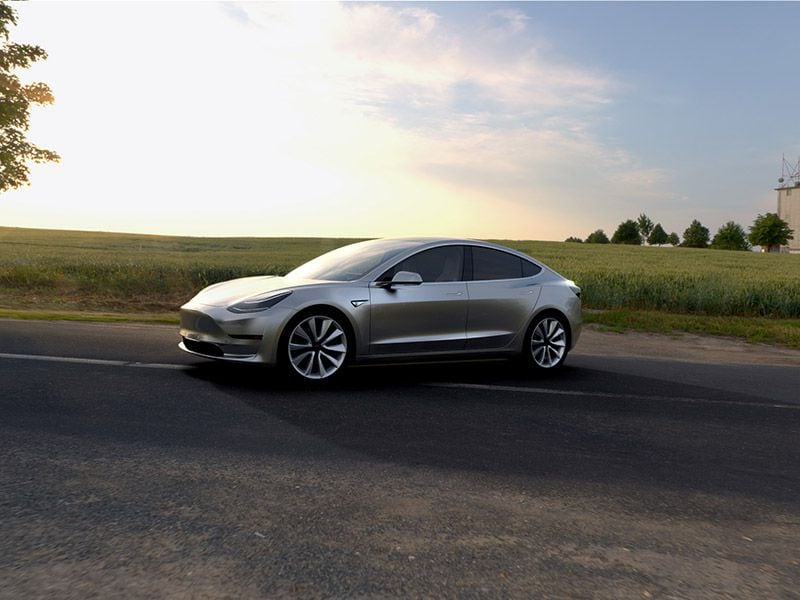 Photo by Tesla
2018 Subaru Impreza
All versions of the compact Subaru Impreza come standard with the brand's Symmetrical All-Wheel Drive, and with a starting price of under $20,000 it's one of the most affordable cars available that sends power to all four wheels. It's available as either a four-door sedan or a five-door hatchback, and with options such as Active Torque Vectoring to improve turn-in and reduce understeer, Steering Responsive Headlights that turn with the steering wheel and Subaru's EyeSight Driver Assist Technology which includes lane departure warning and automatic emergency braking. If you're looking to have some real fun, the rally-inspired WRX and WRX STI are available with considerably more power and more advanced all-wheel drive systems.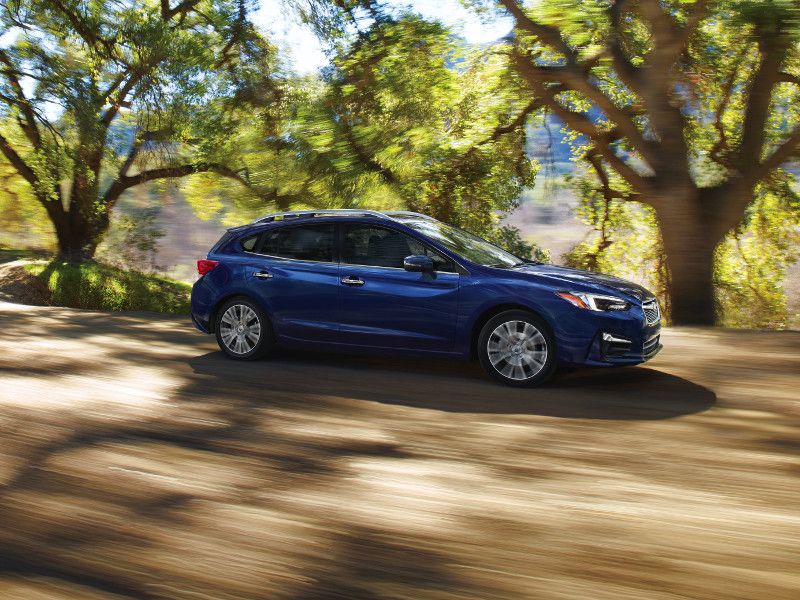 Photo by Subaru