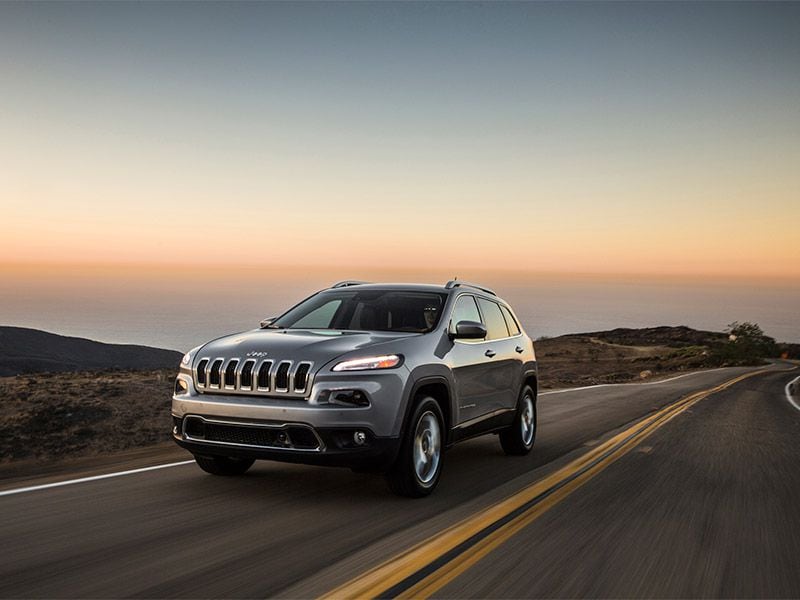 2017 Jeep Cherokee on road ・ Photo by Fiat Chrysler Automobiles
With the average new car selling for over $33,000, a $25k budget may not seem like much nowadays—but the truth is that there are plenty of great cars that you can buy with a budget of $25,000. Here are 10 of our favorite new cars for 2017 under the $25K price point.
Hyundai Elantra
Hyundai's freshly-updated compact sedan is a bonanza for buyers looking to spend less than $25,000. The Elantra itself is a nice enough car—roomy and handsome inside and out. But what really sets it apart is the variety of choices: Workaday SE, posh Limited, frugal Eco, and mischievous Sport. All four have very different personalities, and all are very good at what they do. A $25,000 budget gives you access to all of the different models; only a fully-loaded Limited exceeds that number, and with some skillful negotiation, you may still be able to squeeze it into your budget.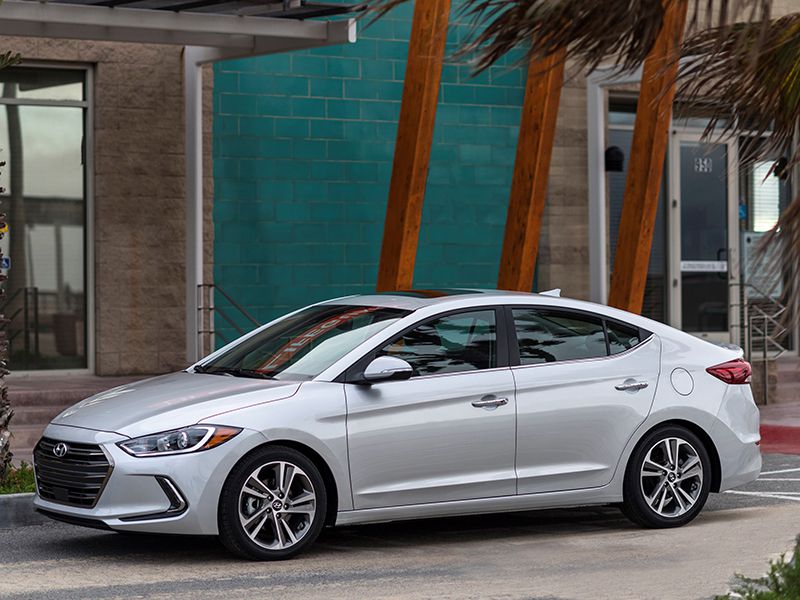 Photo by Hyundai
Mazda Mazda3
You'll find the Mazda3 on a lot of our Top Pick lists; it's one of our favorite small cars, primarily because it's so darn much fun to drive. But the 3's charms go well beyond a good curvy road: It's good looking, the posh interior is packed with useful technology, and it's very fuel efficient, particularly in 2.0 liter form—Mazda's SkyActiv engine and transmissions really do deliver excellent real-world gas mileage, and that's important, as fuel costs should factor into your budget. Back seat space is a bit of a sore spot; the Mazda3 isn't the most generous when it comes to passenger room, but for singles, couples, and families with small kids, it's a great choice.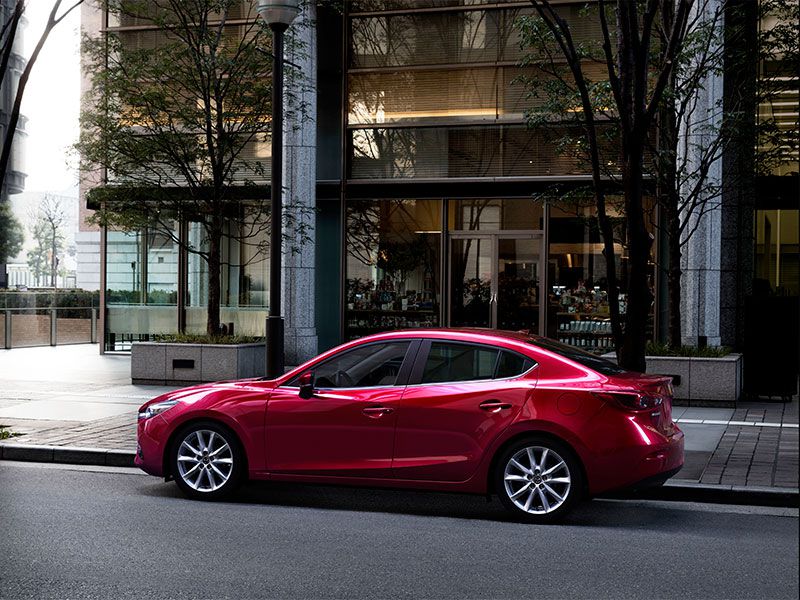 Photo by Mazda
Nissan Versa
The Versa is probably the single best value on the new car market. Pricing starts at right around half of our $25,000 budget, and if you have the full 25k to spend, you can get a top-of-the-line SL model ($18,145) and still have enough change left over to gas it for one hundred thousand miles. (Even if gas goes back up to $4/gallon, we're still talking about 60,000 miles' worth of gas.) The Versa is a bit homely looking, but it's well built, extraordinarily roomy inside (its back seat and trunk shame many midsize cars), has a user-friendly interior, and is decent to drive. If you're looking for bargain family wheels, the Versa is about as good as it gets.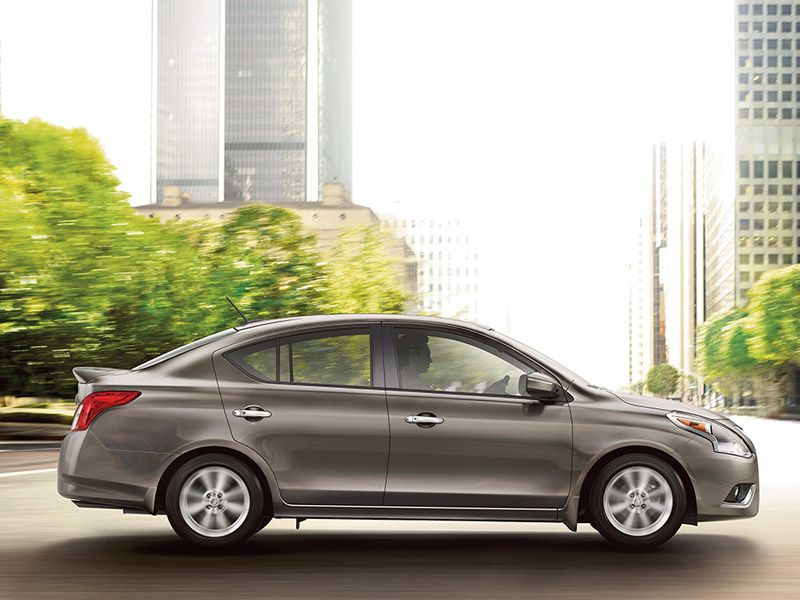 Photo by Nissan
Chevrolet Malibu
The Chevrolet Malibu was a contender for North American Car of the Year in 2016; it lost by a fairly narrow margin to the Honda Civic. We think the Malibu is one of the great unsung heroes of the midsize class: It's beautifully styled inside and out, has a big back seat and trunk, and features excellent technology both in the cabin and under the hood. Chevy's MyLink infotainment system is one of the best in terms of sheer usability, while the Malibu's innovative turbocharged engines deliver strong power and great fuel economy. Base models start under $23k, and the LS model lists for $24,100—but with a little haggling, you should be able to get a mid-level Malibu 1LT without breaking your $25,000 budget.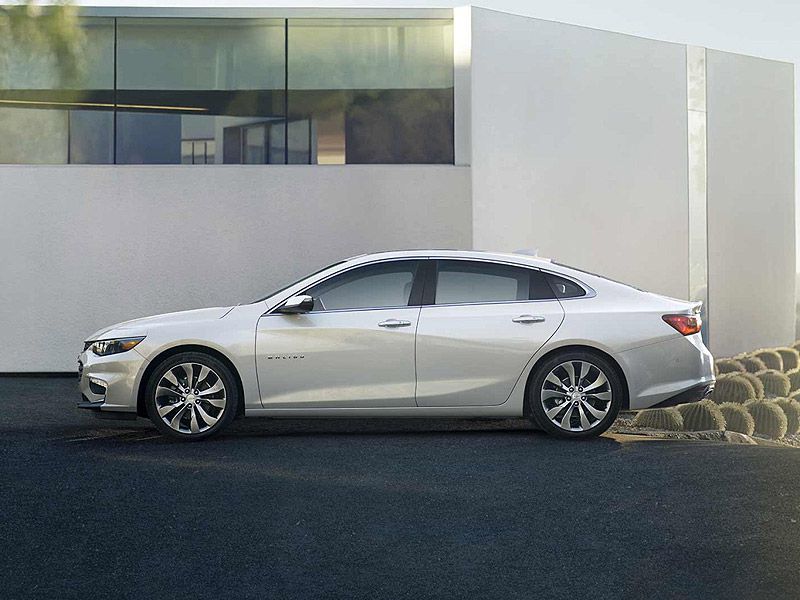 Photo by General Motors
Fiat 500L
Big, tall hatchbacks are rare in the United States, but they are the family cars of choice in Europe, and one of the few examples sold here in America is the Fiat 500L. This Italian car offers unique styling, lots of interior space, and it comes bundled in an easy-to-park package. Some critics have poo-pooed its big windows and all glass roof—they say it's like driving in a fishbowl—but in our opinion, that's one of the elements that makes it such a great family car (after all, what better way to show your kids the world? Better than them spending an entire road trip with their eyes on their iPad). Best yet, it's a great value: Pricing starts just over $20,000, and a $25k budget gets you the top-of-the-line Lounge model—and we're just talking about list prices. 500Ls aren't exactly flying out the showroom floors, so you should be able to negotiate a very good discount.
Photo by Fiat Chrysler Automobiles
Jeep Cherokee
Jeep is one of the hottest brands on wheels, and their entry-level models, the Compass, Patriot, and Renegade, are all hot sellers. But if you have $25,000 to spend, you don't have to stick with the low end of the Jeep lineup—you can afford a Cherokee! The entry-level Cherokee Sport model lists for just under $25k and the Sport Altitude is just a little over that figure, but those are sticker prices. There's always room for negotiation, plus incentives and cash-back offers, which should put the mid-level Cherokee Latitude within your reach. If the Cherokee just isn't going to work out, we recommend the Jeep Renegade. Cute, capable, and brimming with personality, it's the best of the budget-priced Jeeps, and you can get a very nice one for $25k.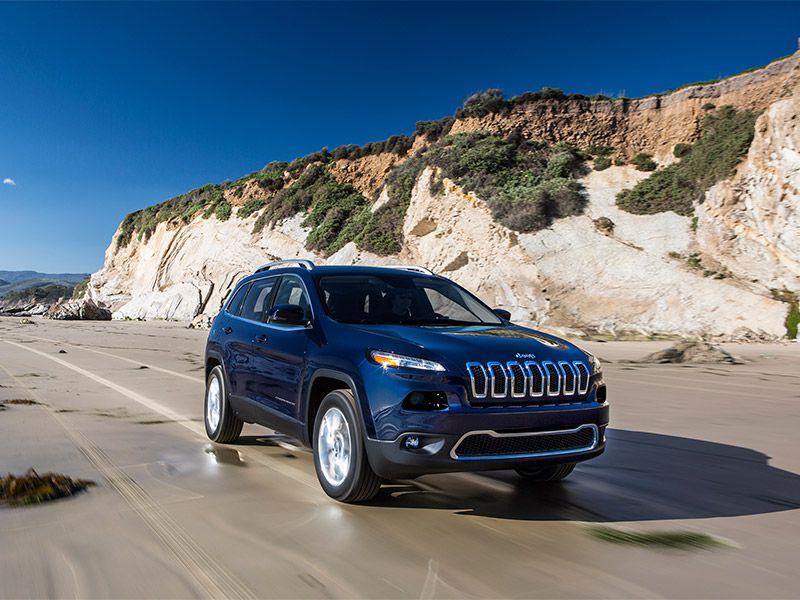 Photo by Fiat Chrysler Automobiles
Dodge Grand Caravan
If you have a big family to haul, you're probably prepared to spend serious dollars on wheels—but you don't have to. Check out the Dodge Grand Caravan, a 7-seat minivan with a starting price of $26,000, including nice-to-haves like 3-zone air conditioning and the innovative Stow 'n Go seats. Yes, we know, $26k is above our budget, but the Grand Caravan isn't exactly a high demand vehicle, especially now that Chrysler/Dodge dealers have the newer, nicer, and more expensive Pacifica in stock. (Dodge is a division of Fiat-Chrysler.) Take advantage of low demand to drive a hard bargain, and you'll have a brand-new 7-seat minivan for well under your budget.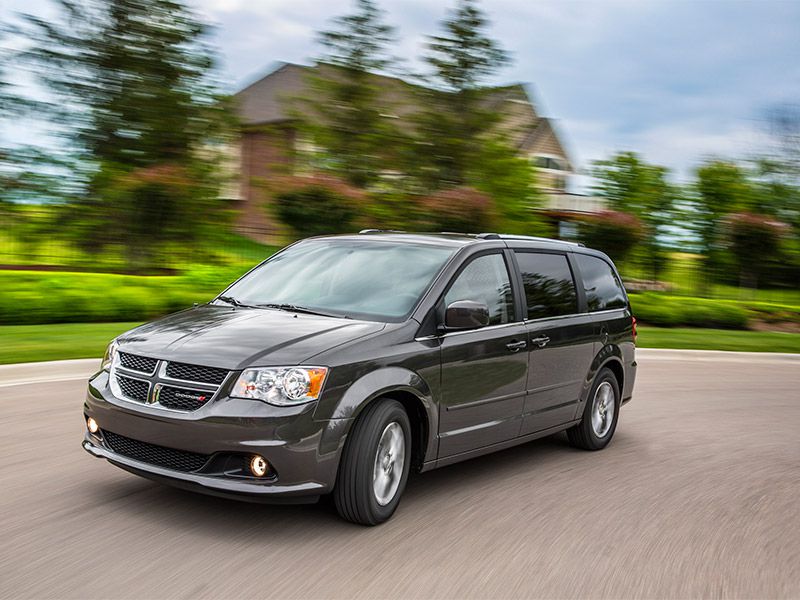 Photo by Fiat Chrysler Automobiles
Mazda CX-5
The CX-5 is one of several gems in the Mazda lineup: Among compact 5-seat SUVs, none are more fun to drive on a curvy road than Mazda's CX-5. Though the looks inside and out are a little sedate, this SUV is roomy, practical, and well suited for family duty—and if you point it at a curvy road, it's also perfect for a little "alone time." A $25k budget gets you the entry-level Sport model, which has most of the basics families and active singles require. The mid-level Touring model lists for just over $26k, but you may be able to negotiate down to meet a $25,000 budget.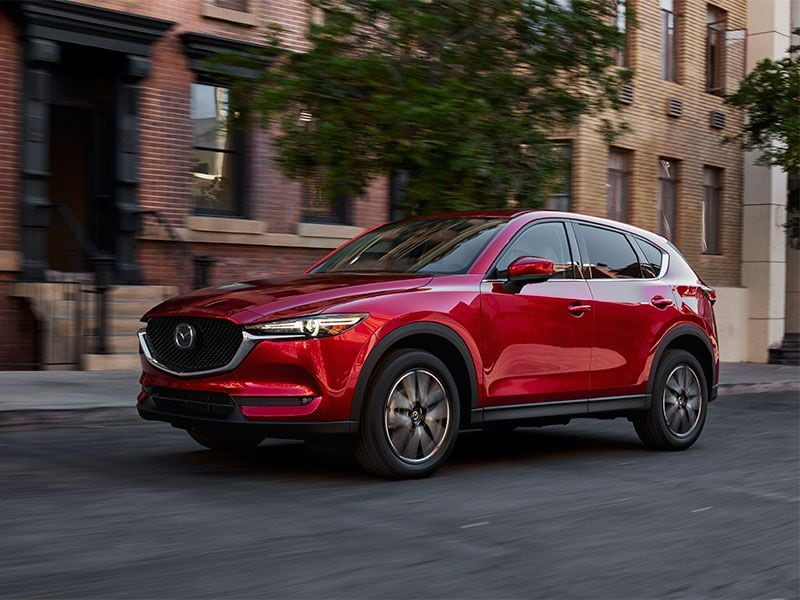 Photo by Mazda
Honda Accord
The Honda Accord is one of the best-known and most well-regarded midsize sedans on the market—so you might be surprised to learn that you can get one for less than $25k. The Accord LX sedan with an automatic transmission lists for $23,990, and if you prefer a manual, we prefer the $25,250 Sport model. Why a Honda Accord? It's one of the roomiest midsize sedans on the market, it's very satisfying to drive, and if you take good care of it, it'll last as long as you want to keep it (one of our editors has an Accord that is just about to pass the legal drinking age).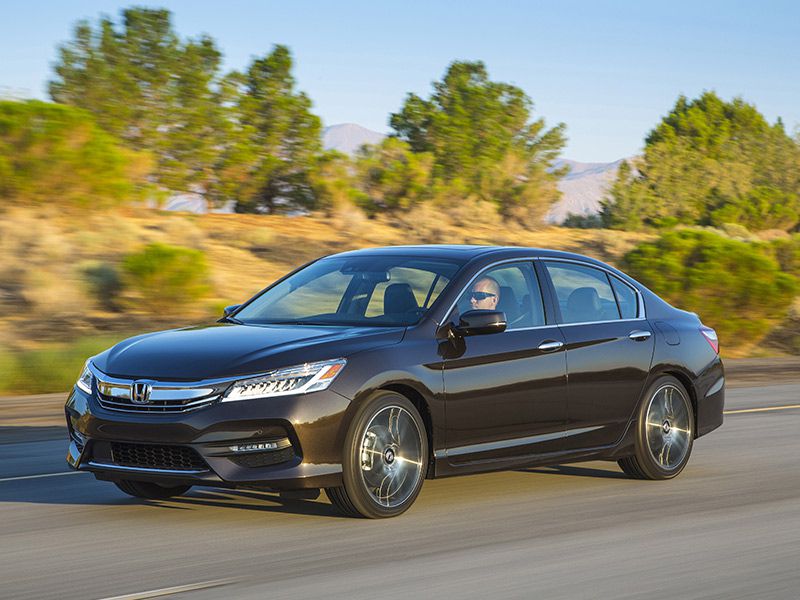 Photo by Honda
Volkswagen Golf
The Golf is Europe's favorite family car, and a quick drive will tell you why: It's smartly-sized, roomy enough for a small family yet small enough to park easily, plus it's a lot of fun on a curvy road. The interior is one of our faves: Simple, straightforward, and very nicely built. The entry-level Golf gets a lively 1.8-liter turbo engine and lists for under $21,000. With $25,000 to spend, you can easily afford the Golf wagon, and if you need more room, you can also get VW's Passat, a big sedan designed for America. With all the bad press they've been receiving, Volkswagen is eager to discount, and we've heard anecdotes of unbelievable deals as of late. If you've ever thought of owning a German car—and believe us, the hype is deserved—now is the time!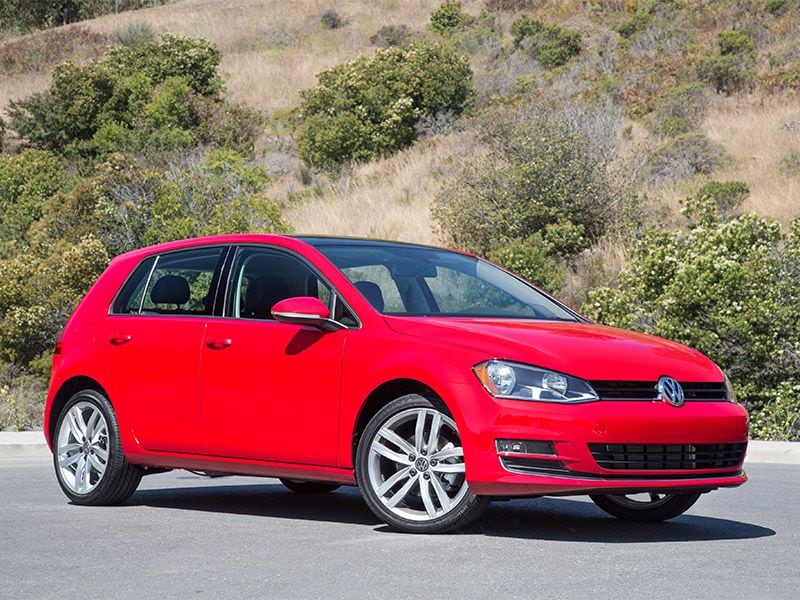 Photo by Volkswagen