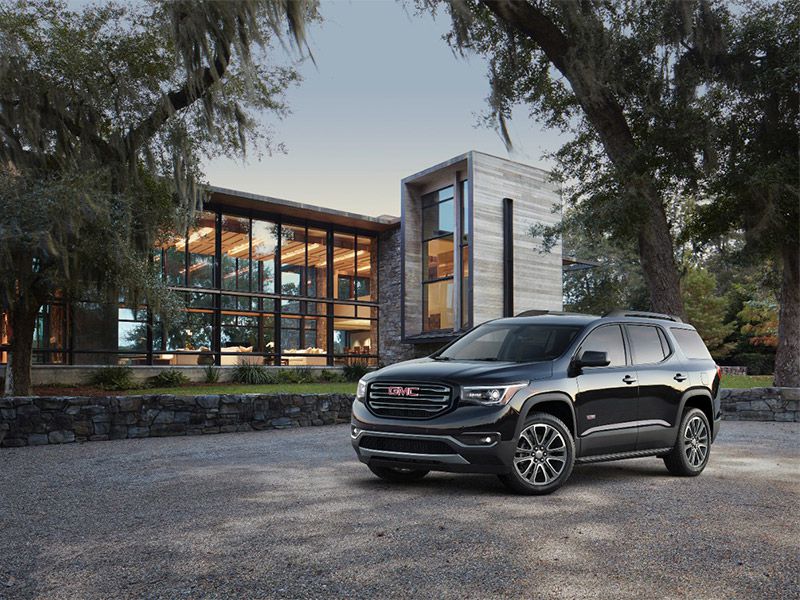 2017 GMC Acadia exterior front angle ・ Photo by GMC
The best way for an automaker to stay competitive is to take something good and make it even better. It seems like every year the market for crossovers and compact SUVs gets a little bit bigger, and as a result, it takes quite a bit more effort for any given model to earn a spot among the best in the class. Automakers stay on top of the competition by regularly bringing out new generations, and knowing when to put a tired model out to pasture and replace it with something fresh. If you're getting tired of seeing the same old crossovers, check out this Autobytel this list of 10 crossovers that are either totally new or fully redesigned for 2017.
1) 2017 Toyota C-HR
The C-HR's kind of an odd name for a Toyota vehicle—really, it sounds more like a potential Honda model (it would fit right in with the CR-V and HR-V). However, the forthcoming 2017 C-HR was originally slated to be a Scion vehicle, which was absorbed into the Toyota lineup when Toyota shuttered the youth-oriented brand earlier this year. Little is known about the C-HR so far, including its potential drivetrain combinations, unique features, or pricing. However, early photos show a low and aggressive stance, distinctive body lines, and a coupe-like roofline. Keep an eye out for this new Toyota crossover later this year.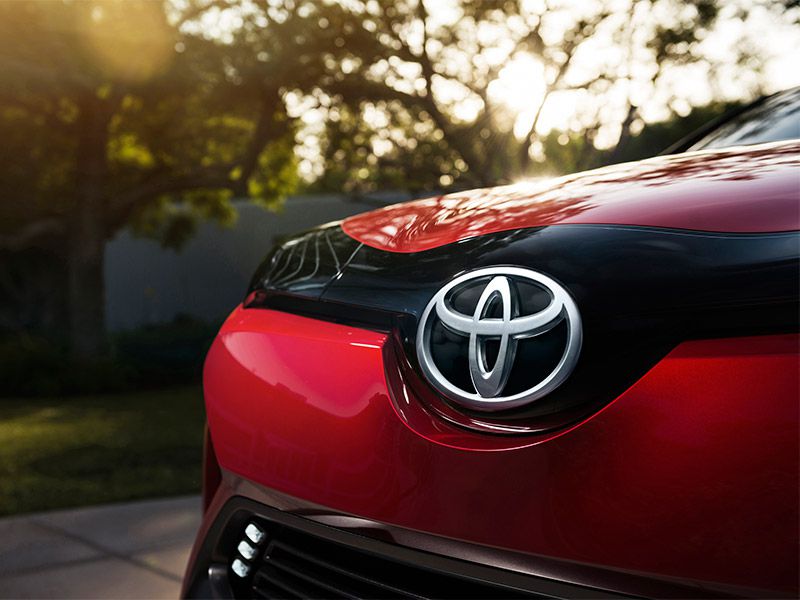 2) 2017 Jaguar F-Pace
For 2017, Jaguar's brought out its very first SUV, the F-Pace compact crossover. Of course, Jaguar being Jaguar, the word "crossover" is simply too pedestrian. Rather than emphasize the F-Pace's practicality and family-friendliness, Jaguar prefers instead to talk about its performance abilities and sports car-inspired design. Which, of course, is totally fine with us. The 2017 Jaguar F-PACE seats five, has a few different drivetrain choices, and offers an impressive amount of cargo space for a compact luxury vehicle. Fit and finish are, of course, on the high end of the crossover market, as are the F-Pace's available features and equipment. The new 2017 F-Pace crossover is available now at Jaguar dealerships.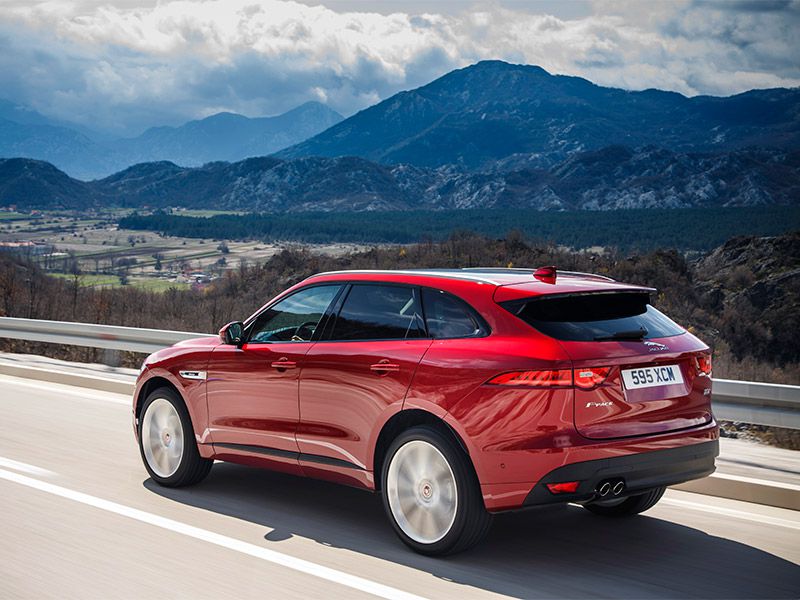 Photo by Jaguar Land Rover
3) 2017 Cadillac XT5
Cadillac is another luxury brand bringing forth a new crossover for 2017, but in this case, the model isn't without precedent. The all-new 2017 Cadillac XT5, a 5-passenger midsize option, is a replacement for the brand's outdated SRX. The Cadillac XT5 makes a splash with a standard 310-horsepower V6 engine, a long list of standard features, and competitive pricing. Despite its relatively high horsepower, the XT5 is engineered more for comfort than performance, with plenty of space in both rows and high-quality materials throughout. Cadillac is counting on the XT5 (and some other new and upcoming models) to help give the brand a more youthful look and feel, and the XT5 looks poised for success.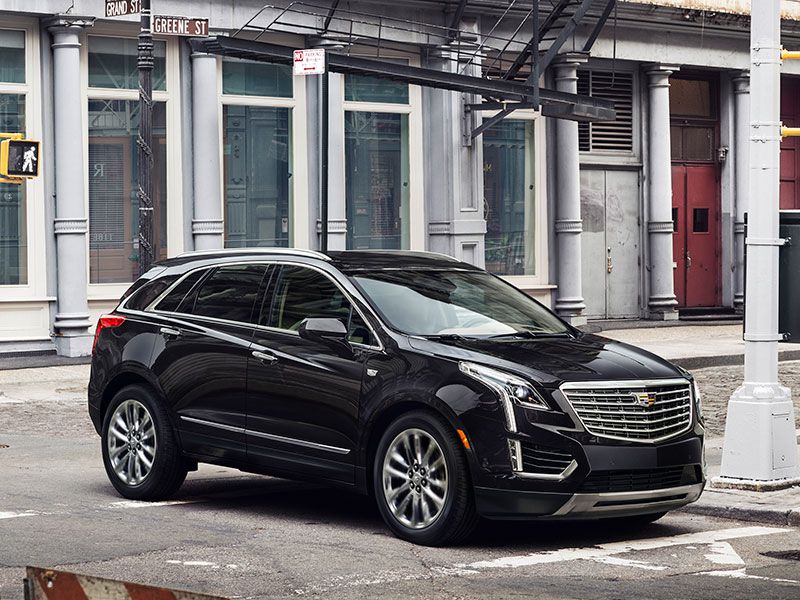 Photo by General Motors
4) 2017 Infiniti QX30
It's not like the upscale crossover market was starved for models, or anything like that, but there are still more new options joining the fray for 2017. The Infiniti QX30 is the Japanese luxury brand's latest, and smallest, option in the QX crossover lineup, and despite some drawbacks, it's easy to see how this subcompact offering has the potential to win over buyers. Early reviews of the QX30 note some problems—outward vision from the driver's seat is subpar, and it's sometimes kind of noisy in the cabin—but the QX30 offsets those cons with a long list of pros, including attractive styling, a comfortable ride, and a relatively affordable base price (at least, for an all-new luxury crossover) of $29,950.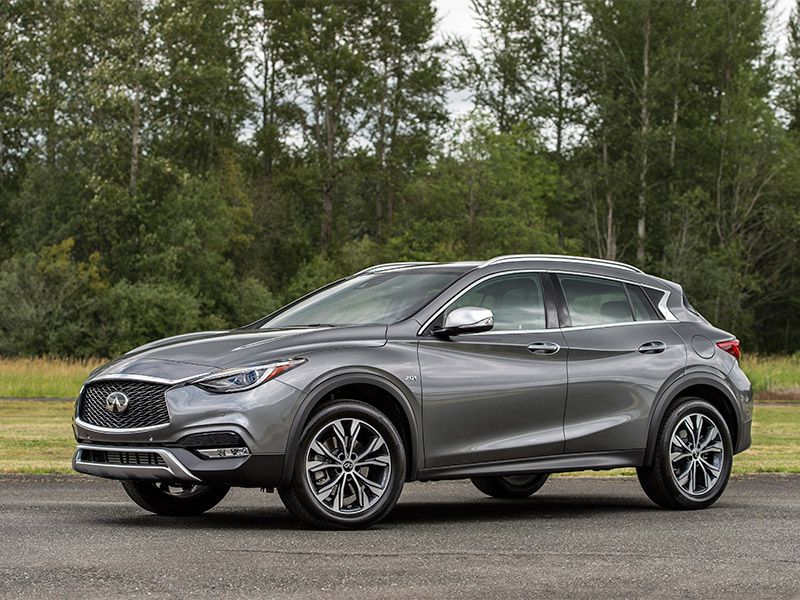 Photo by Infiniti
5) 2017 Volkswagen Tiguan
Even if Volkswagen didn't have the big diesel scandal in the States over the past year, the Tiguan crossover would be long overdue for a redesign. But VW screwed up (as you may have heard), which puts even more pressure on the next-generation Tiguan. The redesigned 2017 Tiguan switches to a new platform with a longer wheelbase that allows for an optional third row of seating. Production of the Tiguan has been moved from Europe to Mexico, which allows VW to cut the price to a more competitive level—every little bit helps. The engine will be familiar, though; it's VW's 2.0-liter turbocharged 4-cylinder. Look for the redesigned 2017 Volkswagen Tiguan soon.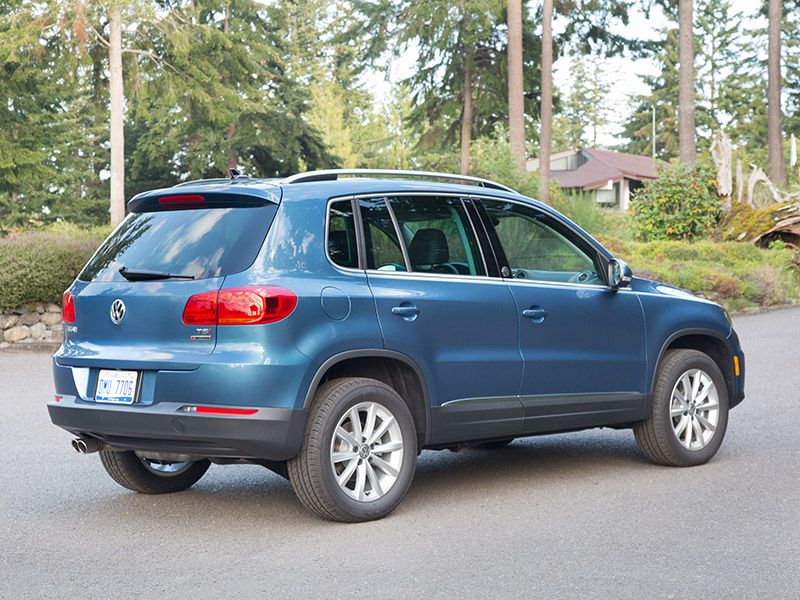 6) 2017 Kia Sportage
Kia is no longer a brand to be underestimated, and the redesigned 2017 Sportage helps the company make a stand. As per usual with a compact crossover, the 2017 Kia Sportage offers accommodations for five passengers, along with good cargo space. Yet the Sportage has earned a reputation as one of the most well-rounded options in its class, with a choice of engines, several well-equipped trim levels, a sophisticated yet easy to navigate cockpit design, and pricing that ranges from entry level to near-luxury. On top of that, the Sportage is more fun to drive than buyers might expect. The optional turbocharged engine provides good throttle response, and steering and cornering are nimble, making the Sportage one of our favorite redesigned crossovers for 2017.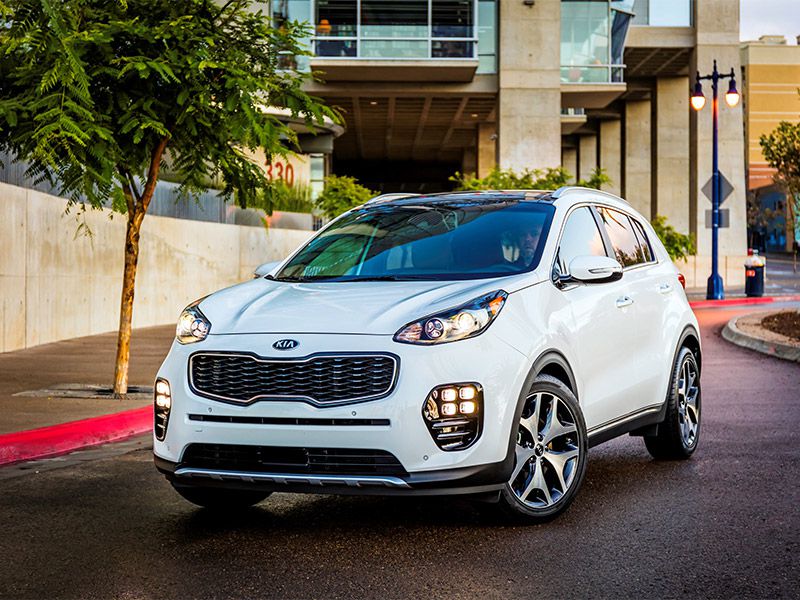 Photo by Kia
7) 2017 Mini Cooper Countryman
The Mini Cooper Countryman is another crossover overdue for an update, so Mini went full speed ahead with a ground-up redesign. The Countryman is a great option for drivers who prefer the 3-pedal, shift-it-yourself approach, since it'll come standard with a manual transmission. When the redesigned Countryman hits the streets, it'll be available in base (131 horsepower) and S (189 horsepower) versions, but we wouldn't be surprised to see a high-performance John Cooper Works edition at some point. All-wheel drive will be on the options list, too, making this fun-to-drive crossover an all-weather friend. You can expect to see the redesigned 2017 Mini Cooper Countryman at Mini dealerships in early 2017.
8) 2017 Audi Q7
For buyers in need of a luxury crossover that seats seven passengers, the fully redesigned 2017 Audi Q7 is a good but pricey choice. With 333 horsepower and standard all-wheel drive, the $55,400 Audi Q7 keeps its best characteristics intact while also bringing that fresh and new feeling to the mix. The supercharged V6 engine and 8-speed automatic transmission are a great match, providing instant and impressive throttle response, and the Q7's nimble handling makes this luxurious Audi feel smaller than it is. Though the third row is best left for children, that's not unusual for a midsize crossover, and Audi has designed the cabin to ensure every passenger is comfortable. Cargo space suffers due to the third row, but for some buyers, it's worth the tradeoff.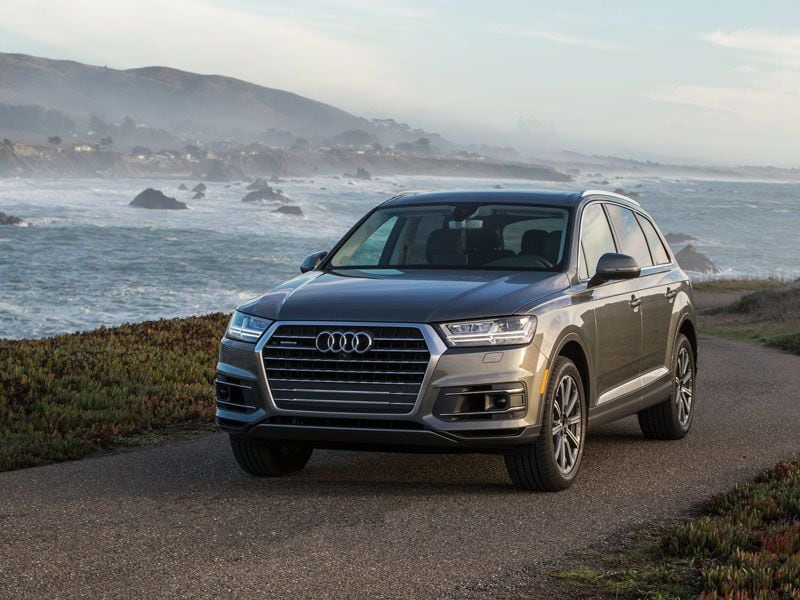 Photo by Audi
9) 2017 GMC Acadia
The redesigned 2017 GMC Acadia might be smaller than last year's model, but GMC has made some massive improvements. The previous generation of the Acadia competed against large SUVs with seating for up to eight passengers, but this redesign moves it into the midsize crossover space, with available seating configurations for six or seven. (The All Terrain model reduces seating to just five, though.) Buyers can choose from two engines (a 2.5-liter 4-cylinder or a 3.6-liter V6) as well as front- or all-wheel drive, and a bunch of trim levels are also available to customize the Acadia, taking it from basic family transportation to an upscale, adventure-worthy, all-weather-ready modern crossover. We hear that GMC has fixed the previous model's sloppy handling and bumpy ride, too.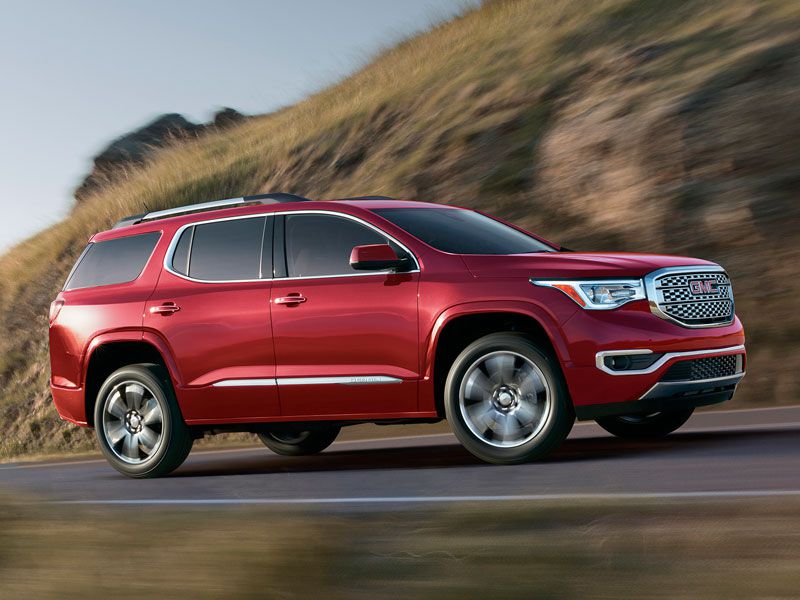 Photo by GMC
10) 2017/2018 Volvo XC60
The upcoming Volvo XC60 appears last on this Autobytel list of new and redesigned crossovers for 2017, but we aren't sure if this new Swedish SUV will make an appearance this year or next. The redesigned Volvo XC60 might actually end up as a 2018—our sources are keeping it vague. In any case, this redesigned midsize crossover is making waves even though it's not quite yet ready for prime time. What can we expect? Safe bets include some turbocharged engine choices, a high-end infotainment system, and comfortable seating. We'll also likely see some of the very advanced active safety features that Volvo has recently rolled out on its higher-end vehicles. Prefer your Swedish crossover on the smaller side? Volvo's expected to add the compact XC40 to the lineup soon.