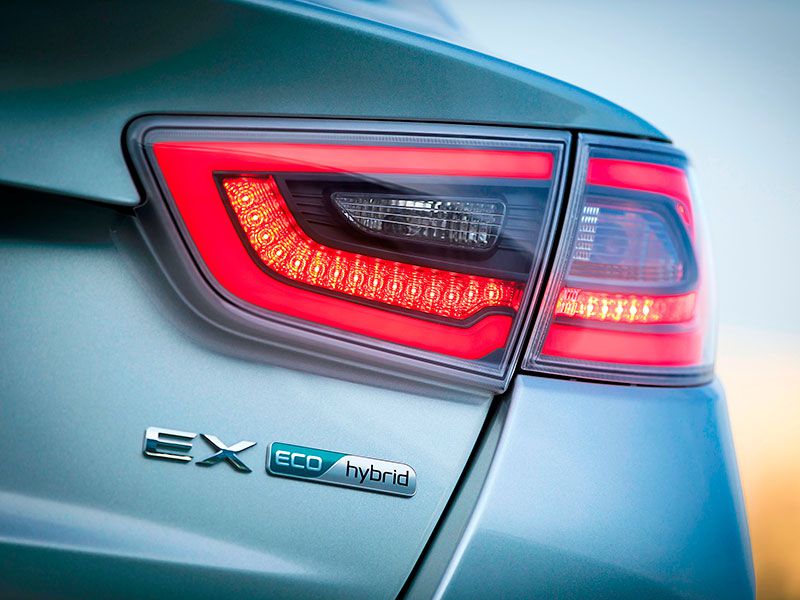 2016 Kia Optima Hybrid badging ・ Photo by Kia
As fully electric vehicles roll onto the scene, some may consider hybrid vehicles to be outdated, but in fact, these models are the best blend of long-range driving and fuel-sipping frugality. While current, affordable electric vehicles can only manage 200 miles per charge (or less), hybrids offer double the range and can run on petrol thanks to their internal combustion motors.
There are a few different types of hybrids. Some use a gas engine as a generator to power the electric motor(s). Others run on electric power during low-speed driving, but kick on the petrol engine as more power is required. There are also plug-in hybrid vehicles that don't need the internal combustion engine at all, at least if you operate within the electric motor's range limits and recharge the batteries. Finally, the latest hybrids offer different driving modes, to switch between each of these gas-electric behaviors based on driver inputs.
4-cylinder hybrid cars are the most common in today's automotive market, and we've narrowed our list to the best 10 of the bunch.
Toyota Prius
Toyota made a big wager in 1997: By building the world's first mass production gas-electric hybrid vehicle, the automaker bet consumers would quickly move past skepticism and on to enthusiasm for the efficiency of a 4-cylinder hybrid. 3.5 million global Prius sales later, Toyota may have competition from just about every major automaker, but all of them are still playing catch-up.
The 2016 Toyota Prius may look a bit odd, but everything else about it is top notch. Its stiffer platform means better handling than previous generations, the 1.8-liter 4-cylinder paired with an electric motor makes 121 horsepower, its fuel economy numbers are best-in-class at 54 mpg city, 50 mpg highway, and 52 mpg combined, and the new plug-in Prime version is on the way with 13 miles or more of all-electric range.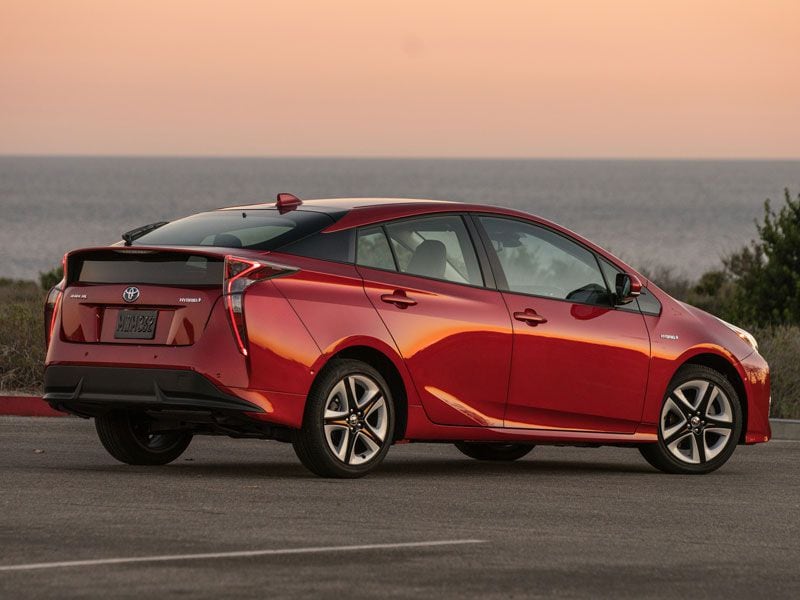 Photo by Toyota
Audi A3 e-tron
The Audi A3 e-tron Sportback is what the luxury automaker describes as a transitional vehicle for consumers who want the benefits of plug-in hybrid efficiency without drastically altering their lifestyles, as opposed to those who've had a full glass of EV Kool-Aid. On the surface, the A3 e-tron is an attractive model: it promises excellent driving range along with high levels of technology and performance.
The A3 e-tron pairs a turbocharged 1.4-liter 4-cylinder gas engine with a 75kW lithium-ion battery-powered electric motor for a combined 204 horsepower and 258 lb-ft of torque. In terms of range, the e-tron returns a combined MPGe of between 83 and 84 and an electric-only range of 16-17 (which Audi says is longer than the average person's daily commute).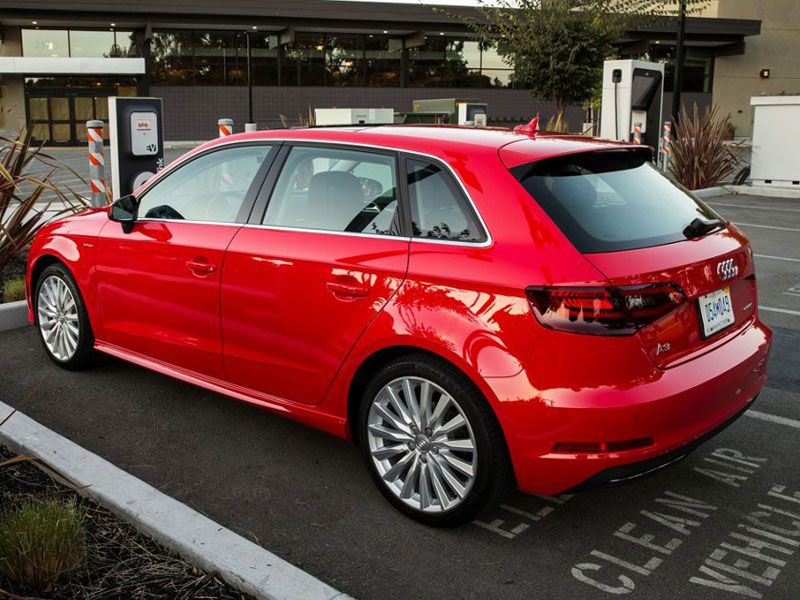 Photo by Audi
Chevrolet Volt
The first generation Chevrolet Volt introduced the range-extender 4-cylinder hybrid powertrain to the industry, but lackluster marketing kept the car from being a sales success. For 2016, Chevy hasn't just improved the Volt's powertrain and performance, it's transformed the Volt into an attractive, marketable alternative to the Toyota Prius.
Underneath its handsome new bodywork, the Volt is powered by an 18.4 kW battery, electric motor, and a 1.5-liter range-extending gasoline motor. All-electric range is up by a substantial margin to 53 miles, while total range jumps to 420 miles, up from 380 in the previous model. The second generation Volt rounds out its new set of skills with quicker acceleration and shorter braking distances.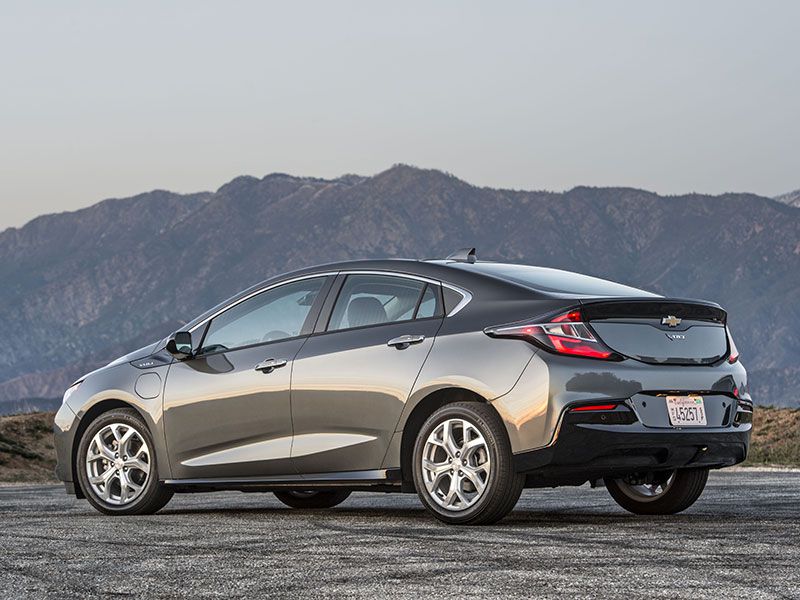 Photo by General Motors
Ford Fusion Hybrid
The Ford Fusion Hybrid is perhaps the best type of 4-cylinder hybrid: one that turns an objectively good car into an even more efficient one. The Fusion's striking design, roomy interior, and extensive options list is matched with an electric motor and inline 4-cylinder gas engine that delivers 188 horsepower.
The Fusion Hybrid's CVT (continuously variable transmission) helps pull 44 mpg city and 41 mpg highway from the powertrain. The 2016 model also features a redesigned center stack, new Shadow Black paint color, and Cold Weather package. Though the hybrid setup comes at a cost premium, the Fusion is still one of the best looking midsize sedans at any price point.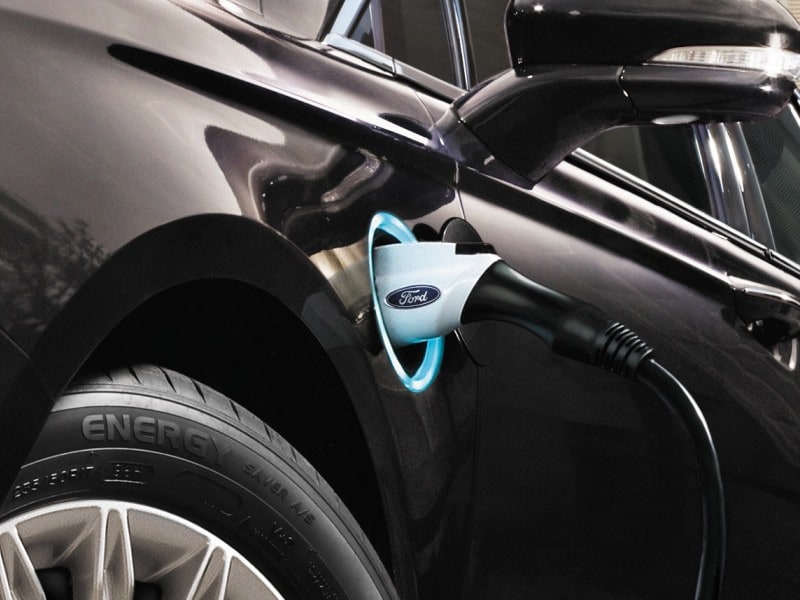 Photo by Ford
Toyota Camry Hybrid
The Toyota Camry is one of the best selling cars in the world for a reason: it just works. Reliability, practicality, neutral styling, and a comfortable interior combine for mass-market attraction. With such a good foundation, the Camry Hybrid was a guaranteed success from the beginning.
The Camry was recently redesigned in 2015, meaning the 2016 model hasn't received many tweaks, but it still offers superb ride quality, ample interior space, and affordability, especially compared to midsize hybrid rivals. A 2.5-liter hybrid 4-cylinder churns up 200 horsepower and delivers 43 mpg city and 40 mpg highway fuel economy figures.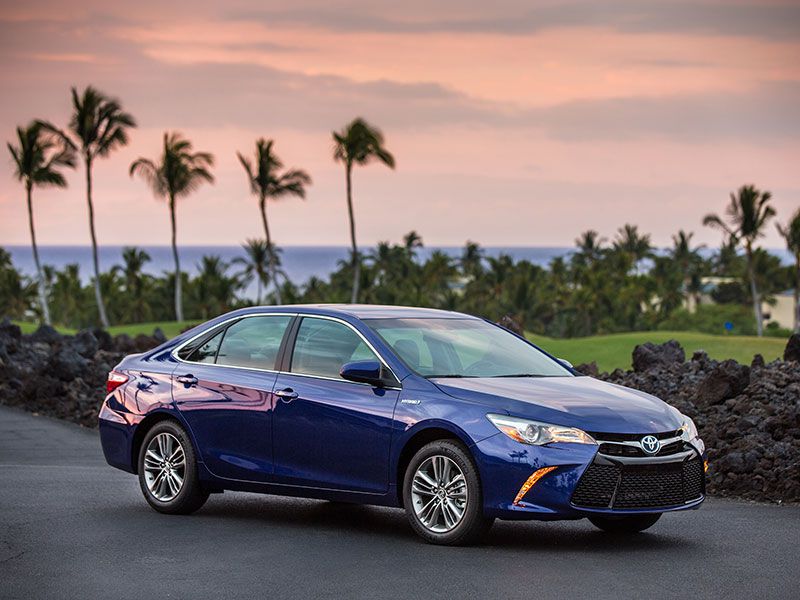 Photo by Toyota
Honda CR-Z
Honda's CR-Z is a valiant attempt at performance within the affordable hybrid category. Though the 3-door hatchback falls short of forced induction and naturally aspirated petrol-powered hot hatches like the Fiesta ST and Golf GTI, it's still a blast to drive, especially with a manual transmission.
A 1.5-liter 4-cylinder combines with an electric motor for 130 horsepower and 140 lb-ft of torque, a healthy amount for such a light vehicle. What the CR-Z gives up in outright performance, it claws back in efficiency; the 2016 model averages 34 mpg of mixed cycle driving.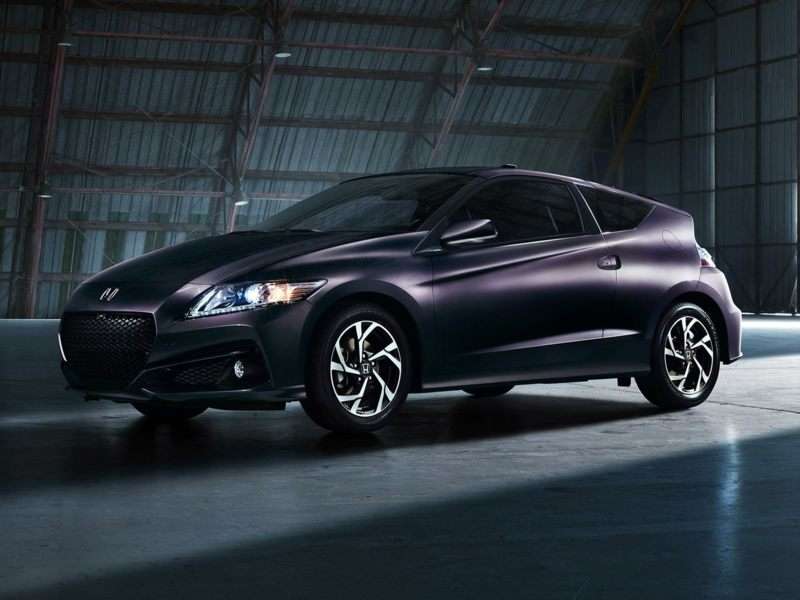 Photo by Honda
Chevrolet Malibu Hybrid
To make a midsize sedan buyer hate their lives a little less while simultaneously satisfying their practical needs is no easy task. Chevrolet estimates its 2016 Malibu is up to the challenge, thanks to a fresh new exterior design, upgraded cabin, and improved hybrid powertrain.
Borrowing hybrid drive components from the second generation Volt, a 1.8-liter direct-injection 4-cylinder is matched up with a 2-motor electric drivetrain and a 1.5 kWh lithium-ion battery for a combined 182 horsepower and 277 lb-ft of torque. Only the Honda Accord Hybrid can match the Malibu's 47 mpg estimated combined fuel economy (48 city/45 hwy). The new hybrid drive also offers fully-electric driving up to 55 miles per hour before the engine chimes in.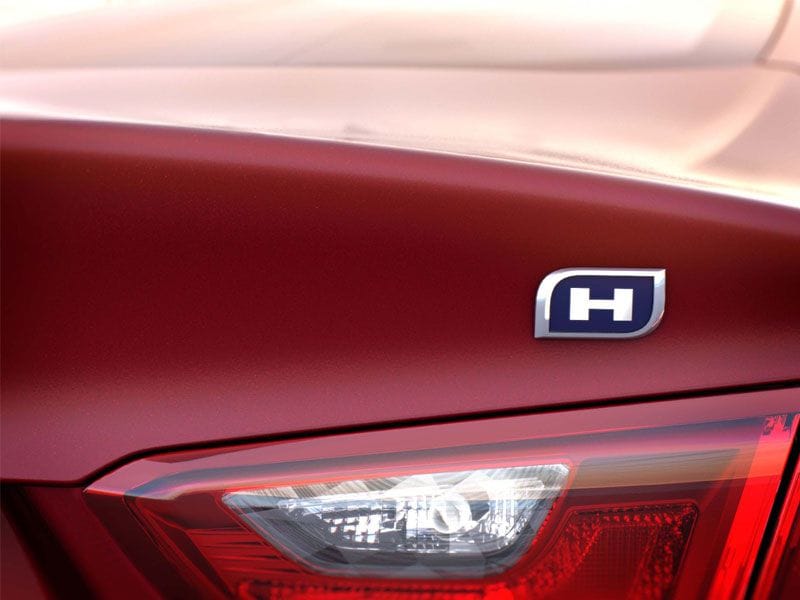 Photo by General Motors
Ford C-Max
Sharing its powertrain with the Ford Fusion Hybrid, the C-Max offers hatchback utility in traditional hybrid and plug-in hybrid forms. Like the Fusion, the C-Max doesn't scream alternative energy as it coasts along US highways, which buyers consider a benefit compared to rival models that insist on slapping EV or hybrid badges on every body panel.
For 2016, Ford has updated the C-Max with the new SYNC 3 infotainment system, a better unit in every conceivable way than its predecessor. Beyond that, the C-Max is relatively unchanged from its 2013 introduction. In standard hybrid guise, the C-Max manages 42 mpg city and 38 highway while the Energi (plug-in) variant touts 88 MPGe combined.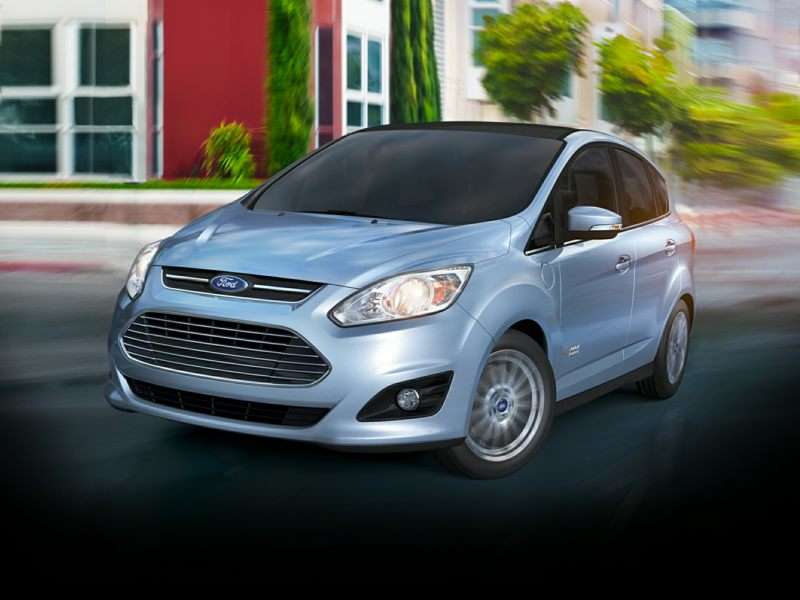 Photo by Ford
Lexus CT
With the introduction of Audi's A3 e-tron, Lexus is no longer the only player in the small luxury hybrid segment, but that doesn't mean the CT 200h hybrid isn't a brilliant vehicle. The CT 200h has helped lure new buyers to the Lexus brand while simultaneously showing off the automaker's sporty character.
The Toyota Prius lends its 1.8-liter 4-cylinder and Hybrid Synergy Drive system to the CT 200h, where it produces 134 horsepower. Mated with a CVT transmission, the CT 200h achieves a combined 42 mpg, a few miles per gallon less than the lighter Prius. Though the A3 e-tron will have no trouble out-maneuvering the CT 200h, it costs thousands more and pays an efficiency penalty for its extra performance.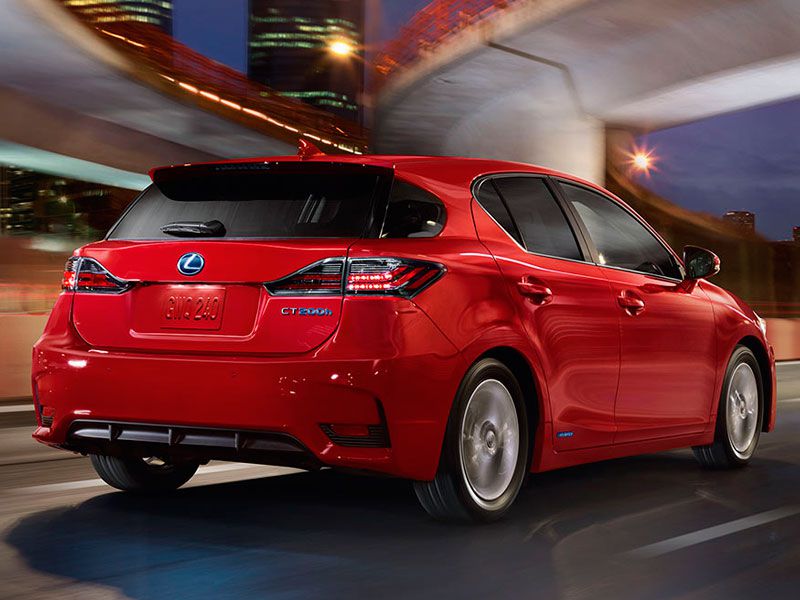 Photo by Lexus
Kia Optima Hybrid
Yet another vehicle that brings style to the midsize segment is the Kia Optima. Though the 4-cylinder hybrid version of the Optima remains unchanged for the 2016 model year, it's still a good bit more fuel efficient than other trims. With an EPA estimate of 38 combined mpg, the Optima Hybrid makes a generous 199 horsepower and 235 lb-ft of torque -– more than many of its rivals.
What the Optima lacks in class-leading hybrid efficiency, it makes up for with a premium, driver-centric cabin, sporty handling dynamics, and affordable packaging. In a world of distracted drivers, it's also good to know that the NHTSA awarded the Optima with a 5-star crash test safety rating.