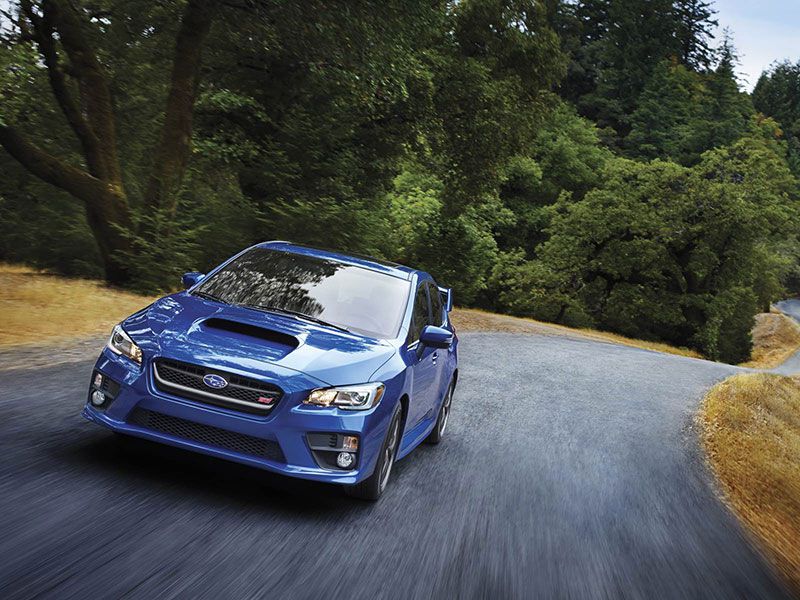 2017 Subaru WRX STi ・ Photo by Subaru
To paraphrase Leo Tolstoy, "All family cars are alike; every unique sports car is unique in its own way." And that's certainly the case nowadays, when automakers have ignited a new golden age for performance. Even the current crop of muscle cars has three distinct takes on the segment. Of course, all of the entries here should appeal to customers' need for speed, and Autobytel experts have taken care to find rides that are relatively easy to track down and own, too. In other words, we're keeping the most exotic supercars out of the equation. Nor is it only about the numbers. These cars all tout impressive spec sheets, but more importantly, they all showcase their own inimitable driving and ownerships experiences.
2017 Chevrolet Camaro ZL1
The 2017 Chevrolet Camaro ZL1 starts off our roster of unique sports cars with one-of-a-kind performance: During a recent visit to Germany's famed Nurburgring racetrack, the ZL1 posted the fastest official lap time ever for a production muscle car. In fact, the ZL1 outran quite a few sports cars of all kinds with its 7:29.60 pace on the 12.9-mile course. Helping it do so: a Magnetic Ride Control suspension and a supercharged 6.2-liter V8 engine—which can send 650 horsepower and 650 lb.-ft. of torque through a 10-speed automatic transmission to the Camaro's rear wheels. On the topic of wheels, the ZL1 wears forged-aluminum 20-inchers that are wrapped in Goodyear Eagle F1 Supercar tires and stopped by Brembo brakes.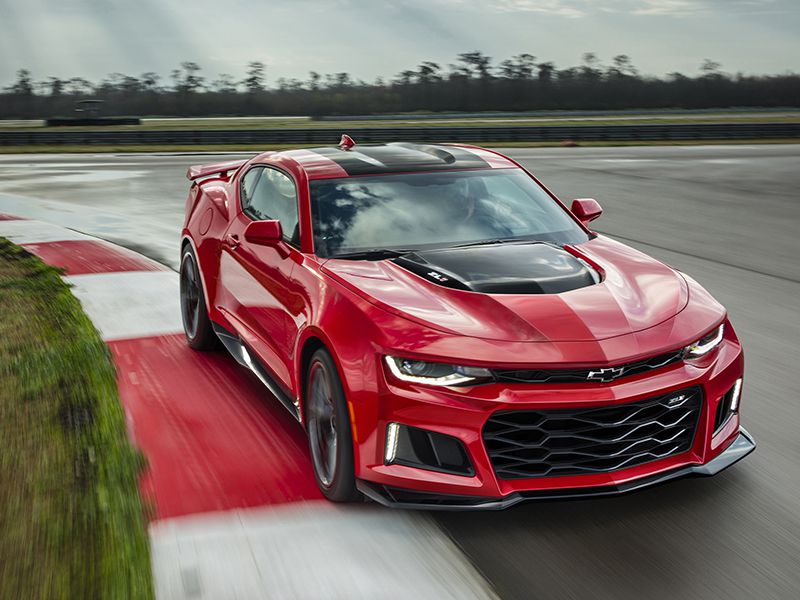 Photo by General Motors
2017 Ford Mustang Shelby GT350R
Meanwhile, setting the 2017 Ford Mustang apart from its crosstown rivals—and from many other unique sports cars—are the standard carbon-fiber wheels for its Shelby GT350R. The Blue Oval claims they're the first mass-produced examples ever from a major automaker, and that they reduce the car's weight by 60 lbs. as compared to aluminum-alloy wheels. That makes a particularly big difference at the race track, which is the prime stomping ground for the GT350R. Oh, the car is street-legal, but it's optimized for track work, and that includes the drag strip, thanks to dedicated drive modes for both. Then there's the driving force beneath the car's hood: a 5.2-liter V8 that can unleash 526 horsepower and 429 lb.-ft. of torque.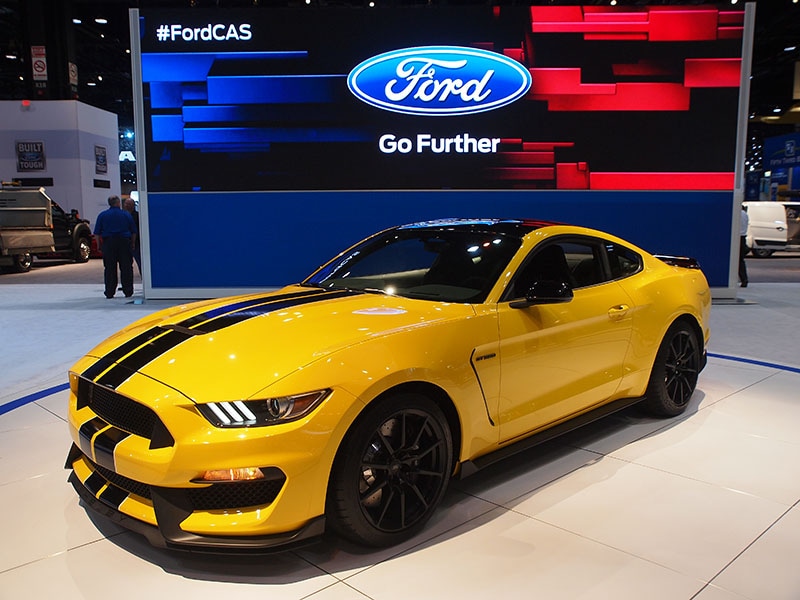 Photo by Megan Green
2017 Dodge Challenger SRT Hellcat
Unique sports cars don't come much hotter than the 2017 Dodge Challenger SRT Hellcat. Packing a 6.2-liter supercharged HEMI V8 that produces 707 horsepower and 650 lb.-ft. of torque, the car can accelerate from 0-60 in the mid-3-second range, reel off quarter-mile times of 11.2 seconds on street tires (10.8 seconds with drag radials), and reach a top speed of 199 mph. Per Dodge, that makes the Challenger Hellcat the quickest, fastest and most powerful production muscle car ever; luckily, the car also has the largest front brakes ever mounted in a production Challenger. Engineers additionally introduced new 20-inch standard aluminum wheels—with a stylish Low Gloss Black finish—that drop 16 lbs. from the Challenger Hellcat's unsprung weight.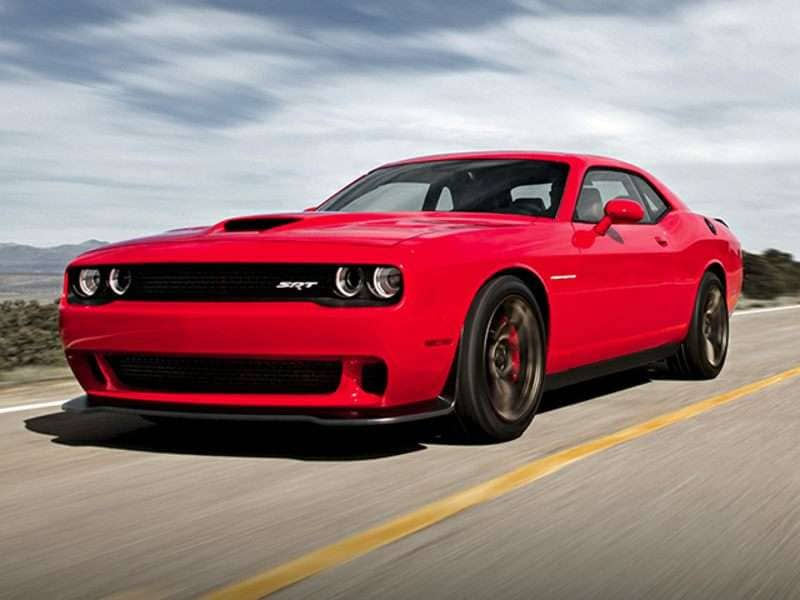 Photo by Fiat Chrysler Automobiles
2017 Toyota 86/Subaru BRZ
Consider it an automotive oxymoron: We're going to list two vehicles that are exceedingly similar—the 2017 Toyota 86 and Subaru BRZ—as part of our unique sports cars roster. That's because even though the 86 and BRZ serve up much the same package, that package itself brings an exceedingly rare rear-wheel drive setup to the affordable performance car segment. The 2017 models also get a minor bump in output with their standard manual transmissions, with their 2.0-liter, 4-cylinder engines now rated for 205 horsepower and 156 lb.-ft. of torque. It's not as much as you'll get in the entry-level muscle cars, yet the 86 and BRZ are plenty fun to drive, and they're backed by an athletically oriented suspension with a standard front-strut brace.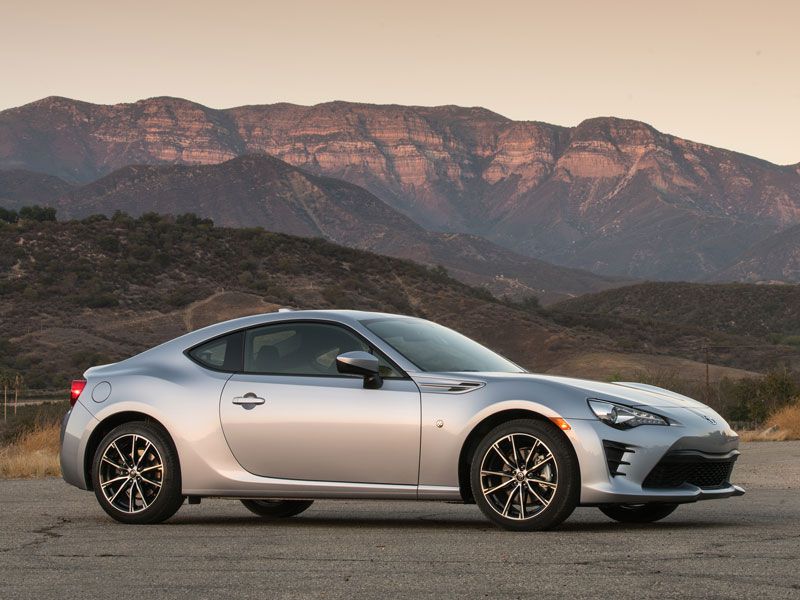 Photo by Toyota
2017 Jaguar F-Type
The 2017 Jaguar F-TYPE represents a new evolution of British high performance that builds on the success of the iconic E-Type, one of the most beautiful and unique sports cars of the 1960s. The new Jaguar updates both the design and the driving excitement of its predecessor, however, complete with a 5.0-liter supercharged V8 for the range-topping F-Type SVR. For that trim, the car's engine has been tuned for 575 horsepower and 516 lb.-ft. of torque. The F-Type SVR also is 55 lbs. lighter than the F-Type R, and owners can drop another 50 lbs. from the car's curb weight with an available carbon-ceramic matrix brake system and other carbon fiber upgrades. The bottom line here: 0-60 times of 3.5 seconds and a 200-mph top speed.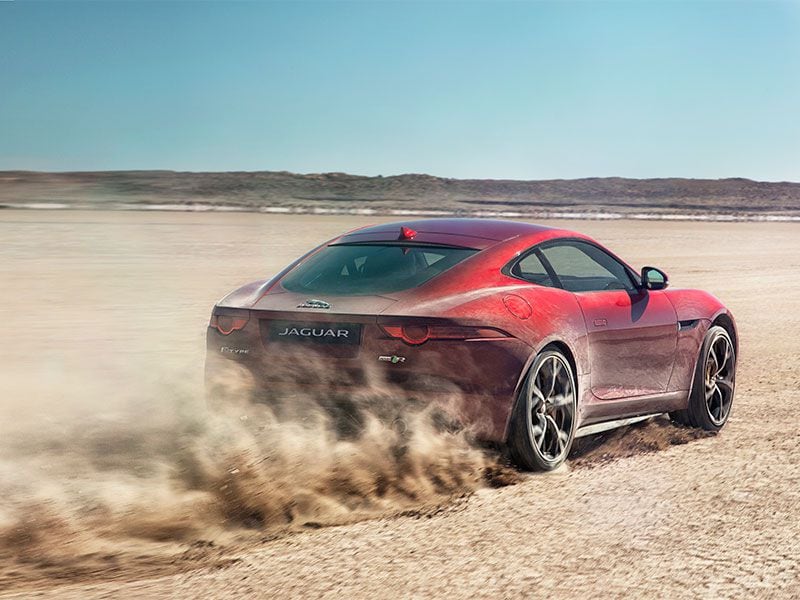 Photo by Jaguar Land Rover
2017 BMW i8
The 2017 BMW i8 shows how some unique sports cars can be a bit more unique than others: Sure, it's fast, with the ability to dash from 0-60 in 4.2 seconds, and it's got plenty of output, boasting 357 horsepower and 420 lb.-ft. of torque. And it's got a supercar-style design, right down to the dramatic scissor-type doors. Yet the real difference-maker here is the i8's advanced plug-in hybrid powertrain. This enables both high-tech, high-performance all-wheel drive and high grades from the EPA. Indeed, the i8 can be driven up to 14 miles using electricity alone, during which time it achieves 78 MPGe for combined travel; with the gas engine helping, range extends to 330 miles, at 28 MPG combined.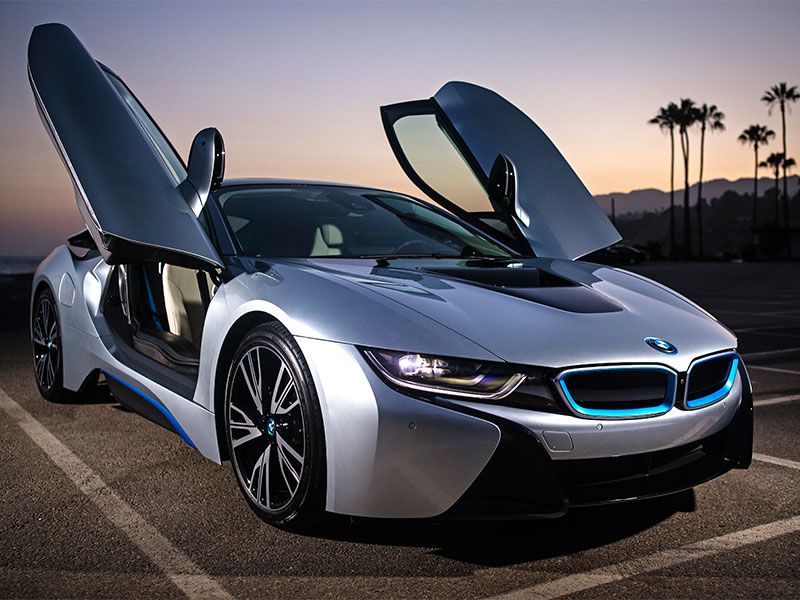 Photo by BMW
2017 Acura NSX
Although the 2017 Acura NSX isn't quite the fuel-sipper that the BMW i8 is, it does have its own sophisticated hybrid powertrain and electrically enhanced all-wheel drive technology. More to the point, Acura's system can pour out a total of 573 horsepower and 476 lb.-ft. of torque, bolstered by a 3.5-liter twin-turbo V6 and two individual electric motors for the front wheels; a third electric motor pushes even more power to the rear wheels when necessary. The NSX Sport Hybrid Super Handling All-Wheel Drive power unit is managed by a 9-speed dual-clutch automatic transmission. Per the EPA, it also allows the car to score fuel economy grades of 21 MPG city/22 MPG highway/21 MPG combined.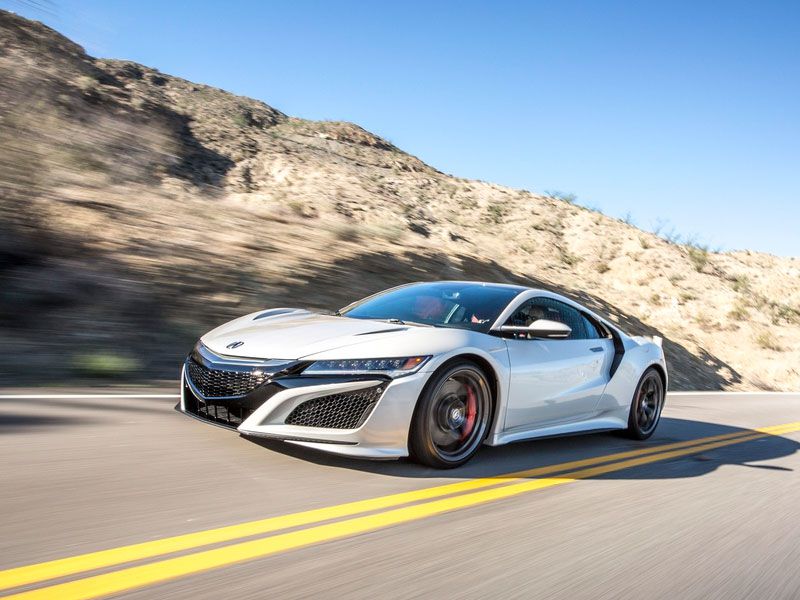 Photo by Acura
2017 Porsche 911
Beyond the type of powertrain involved, engine placement also can distinguish unique sports cars. Take the 2017 Porsche 911. The traditional icon of the Porsche lineup puts its powerplant in the back of the car, maintaining the same rear-engined configuration that the original launched with back in 1963. That said, while the basic recipe hasn't changed, the ingredients have, and the most recent 911 Turbo S touts a twin-turbo V6 engine, 580 horsepower, and an overboost function that can kick out a 553 lb.-ft. burst of torque. Drivers who want the ultimate in Porsche performance can order the Sport Chrono package to lower 0-60 acceleration to a mere 2.8 seconds, and the car's top track speed is listed at 205 mph.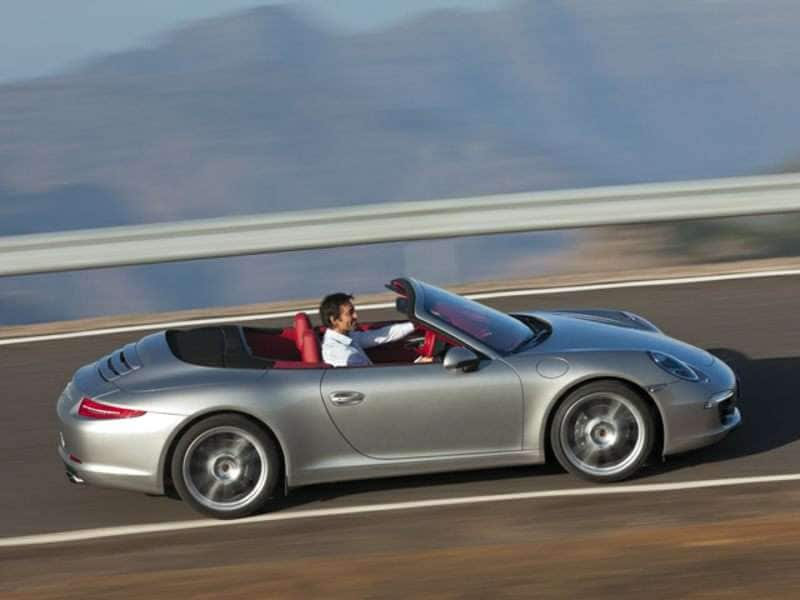 Photo by Porsche
2017 Subaru WRX STI
We've already mentioned the Subaru BRZ, yet since that's essentially a Toyota product, we have no qualms about considering two Subaru-branded choices as unique sports cars—especially as the other one is 2017 Subaru WRX STI. It's the only compact sedan able to compete against the hottest of today's hot hatches. To do so, the car carries one of Subaru's signature boxer-style engines—unlike the BRZ—and it's been turbocharged for the STI to deliver 305 horsepower and 290 lb.-ft. of torque. The STI also benefits from another Subaru trademark, standard symmetrical all-wheel drive, for rally-inspired road performance. For instance, racer David Higgins just drove a WRX STI to his sixth straight Rally America driver's championship to finish the 2016 season.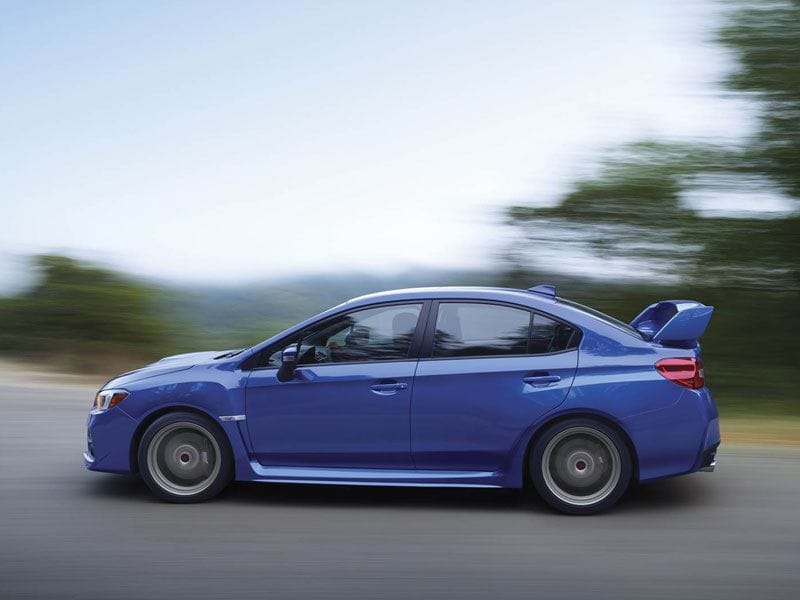 Photo by Subaru
2017 Nissan GT-R
Following a significant round of updates for the new model year, the 2017 Nissan GT-R rounds out our look at unique sports cars with the kind of brute force most folks wouldn't expect from a mainstream Japanese brand: Engineers have managed to squeeze 20 horsepower more from the GT-R's hand-built, twin-turbo V6, then bumped torque upward by 4 lb.-ft. The new tale of the tape indicates 565 horsepower and 467 lb.-ft. of torque, with all output sent to the rear wheels by a 6-speed manual transmission. For next-level performance, the 2017 GT-R NISMO is tuned up by Nissan's motorsports and performance-engineering team, which complements the car's aero enhancements with a track-friendly suspension package.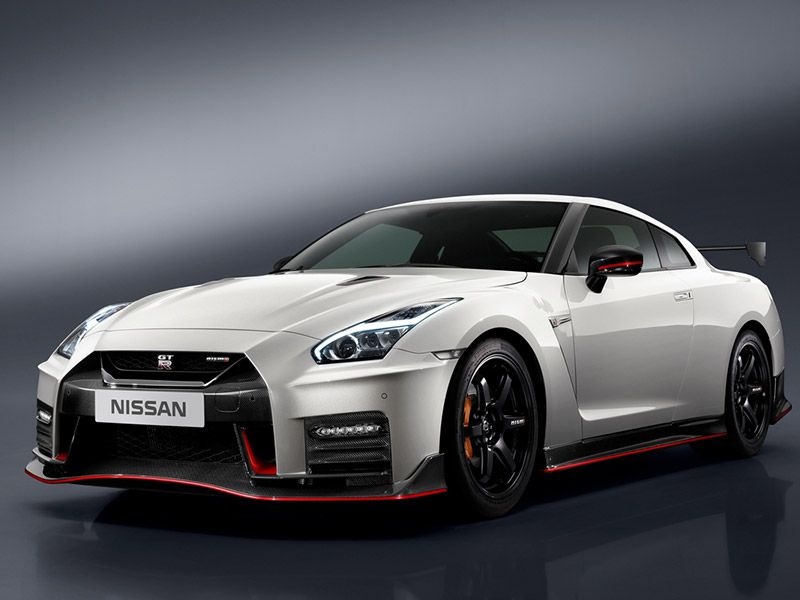 Photo by Nissan