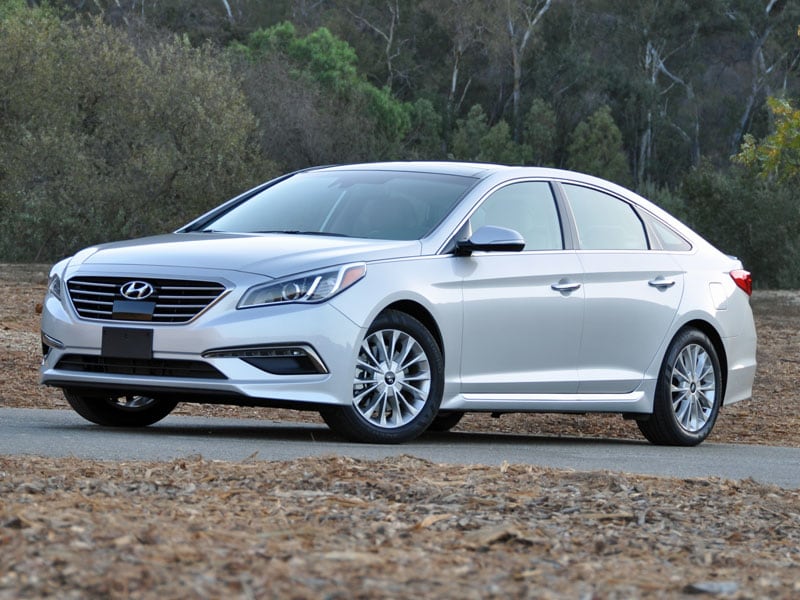 2015 Hyundai Sonata Limited Symphony Silver Front Quarter Left ・ Photo by Christian Wardlaw
Any list of the most reliable used sedans on the market doesn't really hold any surprises. That one word - reliable - implies dependability, which explains why offerings from Toyota, Honda, and Hyundai are regular features of any best used car list. You'll also notice that there are a few luxury models on our most reliable used sedan round-up, which seems counter-intuitive. Given the number of fancy features offered by these models, it would seem safe to assume that vehicles equipped with such upmarket gadgetry would be more likely to fail in long-term use due to their complexity and cutting edge technology. It's a testament, then, to the investment made by each of these premium brands that high end vehicles can stand beside entry-level compacts when it comes to dependability.
Let's take a quick look at 10 of the most reliable used sedans available in 2015.
1. Toyota Avalon
The Toyota Avalon was most recently redesigned in 2013, and this is the model to target if you've ever dismissed Toyota's full-size sedan for being a little too dull. Intriguing styling and an improved interior come close to vaulting the Toyota Avalon into the premium segment, and a standard 3.5-liter V-6 offers 268 horsepower, 248 lb-ft of torque, and a surprising 31-mpg on the highway. The Avalon's large rear seat makes it comfortable for as many as five adults, and the Limited model grants you access to three zones of automatic climate control, heated and cooled front buckets, and the availability of adaptive cruise control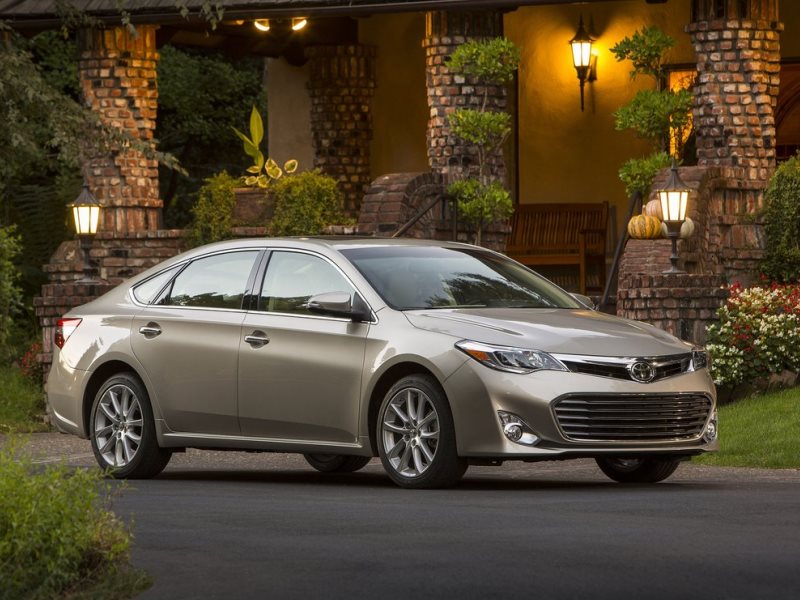 2. Subaru Impreza
The Subaru Impreza almost feels like a uniform in the Northeastern United States, and buyers aren't flocking to this entry-level compact simply because it offers standard all-wheel drive. No, the Subaru Impreza has also earned a reputation as one of the most reliable used sedans in its segment, and its appeal is further broadened by the improvement in fuel mileage that comes with 2012-and-up models. The Impreza's 2.0-liter, 148 horsepower engine is good for 27-mpg in stop and go driving and 36-mpg on the highway when paired with its continuously-variable automatic transmission. If you're looking for a bit more performance, you can also snag an Impreza that features a traditional five-speed manual gearbox.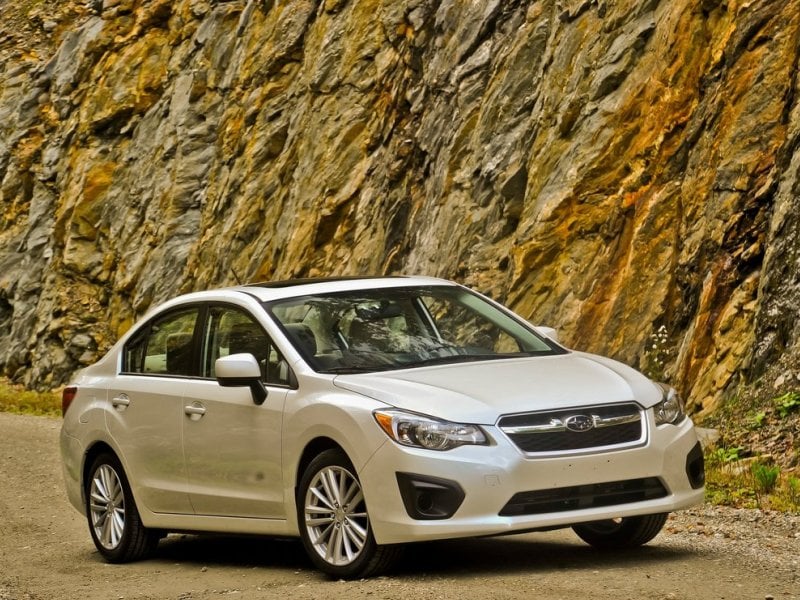 3. Honda Accord
The Honda Accord offers those seeking a reliable used sedan a number of options to choose from. The most recent generation of previously-owned Honda Accords debuted in 2013, with Honda offering mid-size sedan shoppers a larger, more comfortable platform than had ever been previously available from the brand. The Accord's two engine options - a 2.4-liter, up-to-189 horsepower four-cylinder, and a 268 horsepower, 3.5-liter V-6 - maintained the company's famed frugality at the fuel pump, too, with the smaller of the two providing 27-mpg in city driving and 36-mpg on the highway.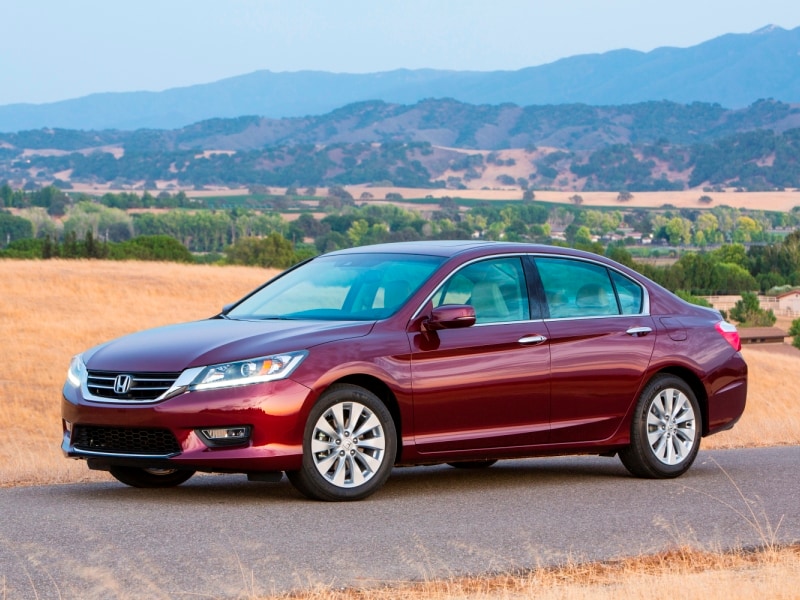 Photo by Honda
4. Toyota Camry
The Toyota Camry is the Holmes to the Honda Accord's Moriarty, two outstanding automobiles in the mid-size field that have been locked in competition for decades. The Toyota Camry you'll want to target as a used car are those built for the 2012 to 2014 model years, as they feature the most up-to-date technologies. The reliable Camry can be had with either a base 178 horsepower, 2.5-liter four-cylinder engine or a more robust 268 horsepower, 3.5-liter mill. The latter turns in 31-mpg on the highway, which is close to the 35-mpg offered by the smaller of the two motors.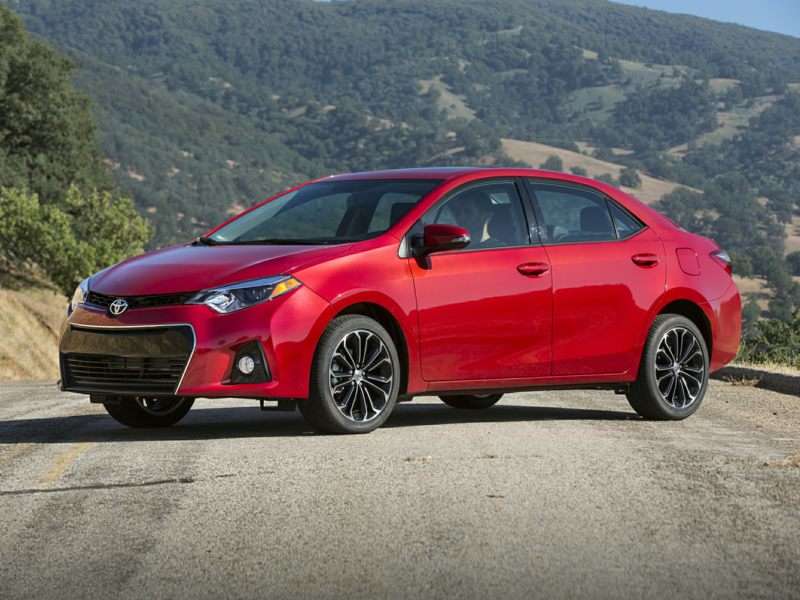 Photo by Toyota Media
5. Lexus ES
The Lexus ES could be thought of as the luxury version of the Camry, although the Lexus promises to be quieter, more comfortable, and in some ways more advanced than its Toyota cousin. As with the Camry, you'll be most interested in 2012-2014 editions of the Lexus ES, but there's only a 3.5-liter V-6 producing 268 horsepower and 248 lb-ft of torque available under the hood - the Lexus doesn't come with a four-cylinder option. Still, with 31-mpg highway available from this smooth-running mill you won't have any complaints about the reliable ES' drivetrain, and there's also a lot to like about the long list of active safety gear that is available with the car.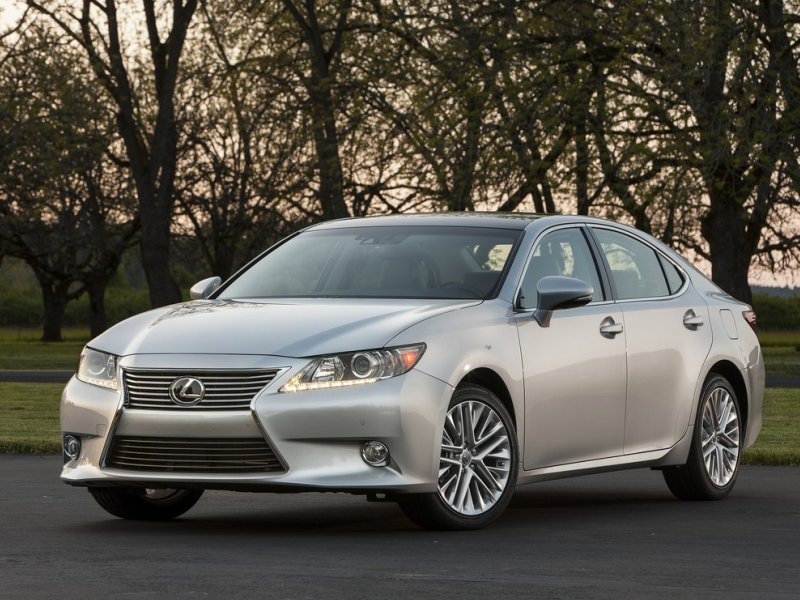 6. Hyundai Elantra
The latest generation of the Hyundai Elantra has been fighting the good fight in the compact segment since 2011, and it gains high marks not just for its status as a reliable used sedan, but also for its sense of style and high end interior compared to some of its rivals. The Hyundai Elantra also benefited from a few cosmetic changes last year (and a Sport trim that brought with it a 2.0-liter, 173 horsepower engine), so if your budget allows, it's worth taking a look at the most recent used model. Still, the base Elantra's 1.8-liter motor, with its 145 horses and 37-mpg highway rating, is a worthy entry-level automobile.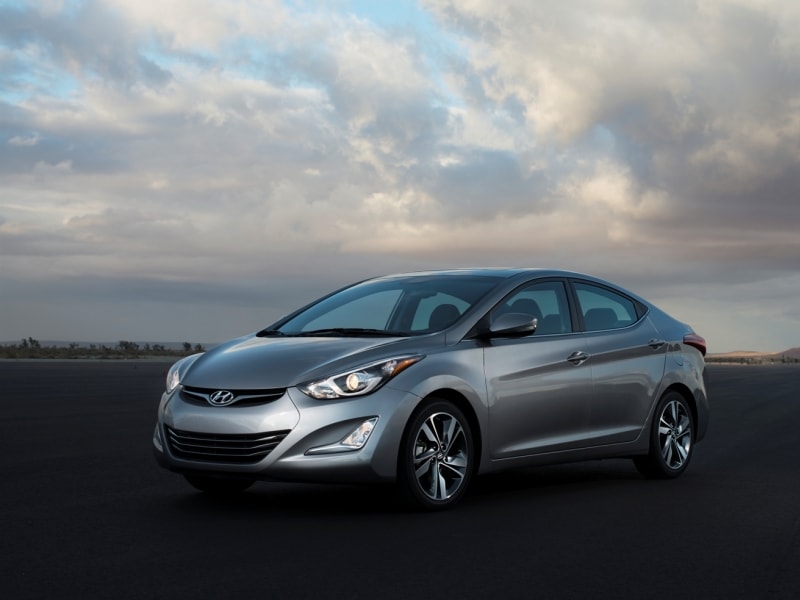 7. Acura RL
The Acura RL is notable for being the only luxury flagship to make our list of the most reliable used sedans. That's primarily because Acura has made sure to work the bugs out of the RL's extensive list of advanced equipment, which includes adaptive HID headlights, a climate control system that tracks the position of the sun, and adaptive cruise control. All RL models built between 2005 and 2012 offer 300 horsepower from a 3.7-liter V-6 (that's also good for 271 lb-ft of torque), alongside a 'Super-Handling' all-wheel drive system that works to improve cornering performance in addition to offering extra traction in wet or snowy weather. Fuel mileage for the Acura RL stands at 17-mpg around town and 24-mpg on the highway.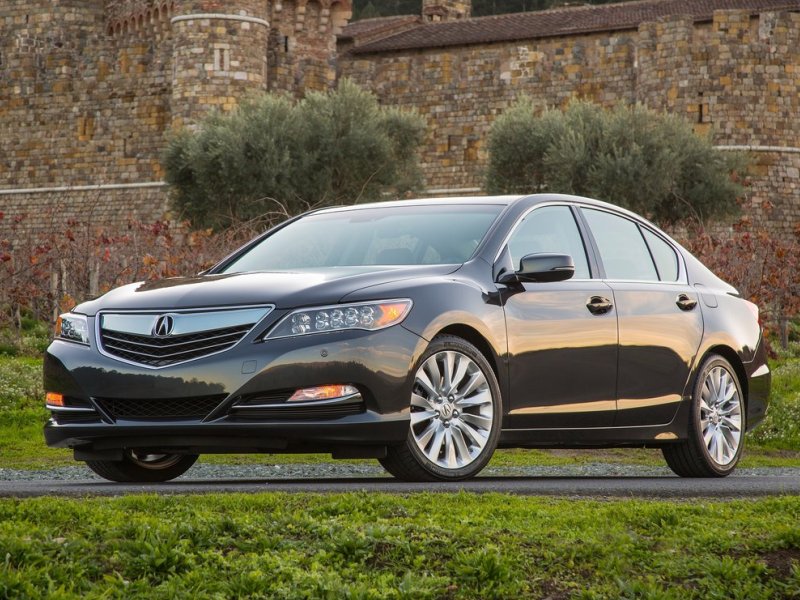 8. Infiniti G37
Infiniti might have changed the name of the more modern G37 to the Q50, but the 2008 to 2013 versions of the car are well worth investigating for those seeking a reliable luxury sport sedan. Available in both rear-wheel and all-wheel drive editions, the Infiniti G37 was aimed squarely at German competitors like the BMW 3 Series and the Audi A4, falling somewhere in the middle in terms of handling and ride comfort. With as much as 330 horsepower and 270 lb-ft of torque available from a 3.7-liter V-6 (and the choice between a seven-speed automatic and six-speed manual transmissions), the G37 is one of the quickest vehicles on our list of the most reliable used sedans.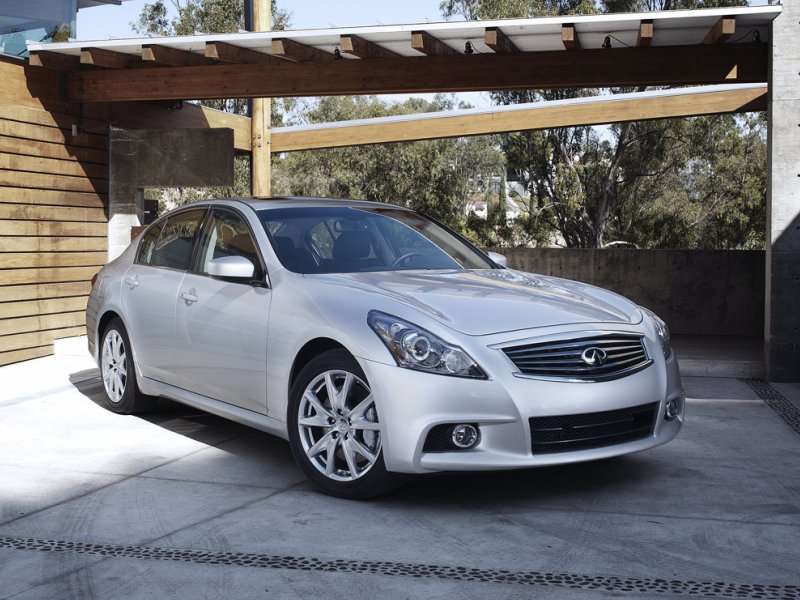 9. Toyota Corolla
The Toyota Corolla is the very definition of basic transportation. Virtually unchanged between 2006 and 2013, the Toyota Corolla's compact platform, bulletproof drivetrain, and affordable pricing have made it an extremely popular used car. 132 horsepower and 128 lb-ft of torque are generated by the Corolla's 1.8-liter, four-cylinder engine, which also returns 27-mpg in stop and go driving and 34-mpg on the highway. A four-speed automatic transmission is available with the car, but for the best combination of drivability and fuel economy it's a better idea to stick with the Corolla's standard five-speed manual.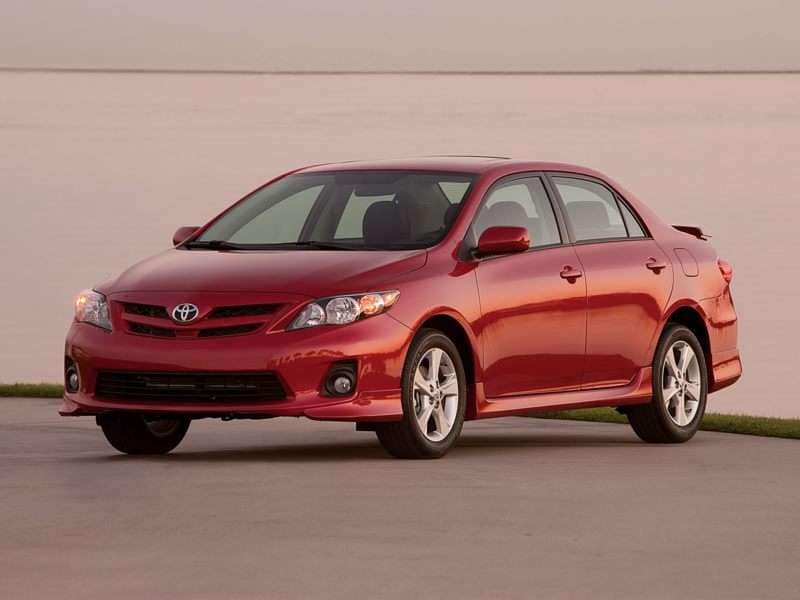 10. Hyundai Sonata
The Hyundai Sonata doesn't just challenge mid-size sedan class leaders like the Camry and the Accord in terms of style and comfort, but it's also crept into the reliability conversation as well. From 2011 to 2014 the Hyundai Sonata offered a choice between either a 198 horsepower, 2.4-liter four-cylinder engine or a 274 horsepower, 2.0-liter turbocharged four-cylinder, with minor variances in output accounted for by a number of specialized trim levels also offered with the car. Fuel economy for the Sonata is strong, with 35-mpg available on the highway for the 2.4-liter motor and 33-mpg squeezed out of the turbo unit.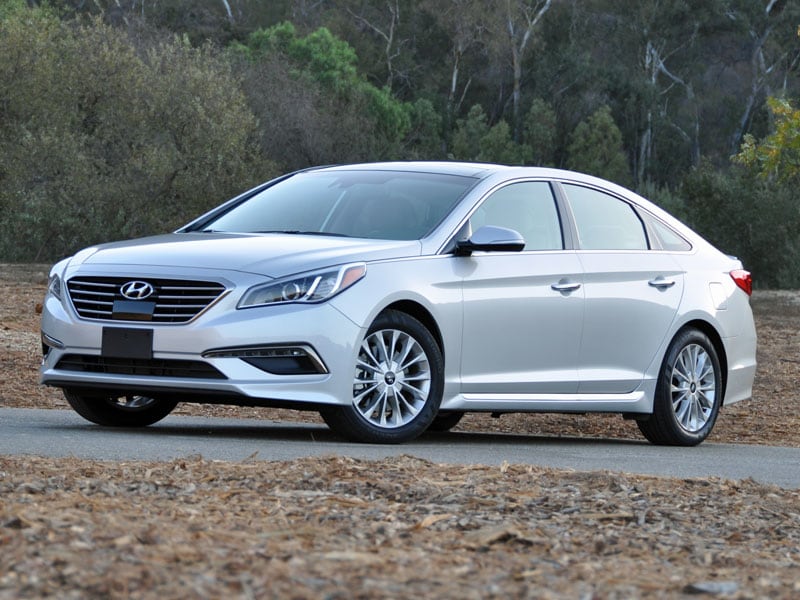 Photo by Christian Wardlaw