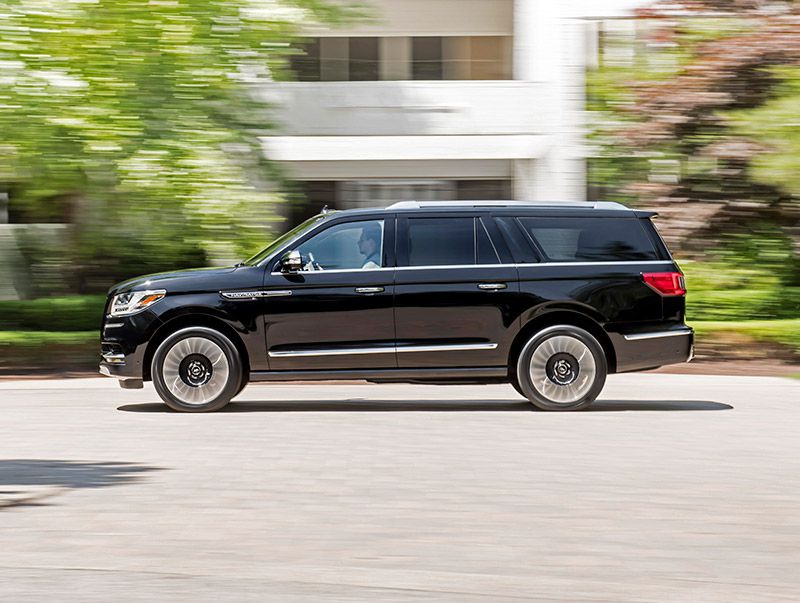 2019 Lincoln Navigator L ・ Photo by Lincoln
If you're shopping for the most reliable luxury SUV, your list of choices is fairly small — at least if you follow the old-school definition of "SUV." Originally, sport-utility vehicles were built on the same kind of strong ladder frames as pickups. Most of the modern-day sport-utilities are technically crossovers that have shifted to car-like unibody construction. This approach delivers a smoother on-road ride with better fuel economy ratings. Yet a handful of upscale brands do continue to sell body-on-frame SUVs, and these vehicles all offer an impressive combination of ruggedness, refinement, and reliability. Further, despite the fact that only a few automakers are active in the segment, you're not limited to the expected domestic names. You can also enjoy this unique blend of advantages from some surprising import brands.
2019 Cadillac Escalade
We're going to lead off our list of the most reliable luxury suvs with the 2019 Cadillac Escalade for one crucial reason: We want to show how tricky it can be to quantify something like "reliability" in the first place. The third-party rankings can help determine reliability, but consider Cadillac's full-size SUV. On the one hand, the Cadillac brand has some of the lowest scores in recent J.D. Power Vehicle Dependability Studies. However, the Chevrolet Tahoe — which rides on the same platform as the Escalade — is a top-ranked choice in the mainstream SUV segments. That actually gives the Escalade a reliably strong base for its lavish luxuries and commanding capabilities.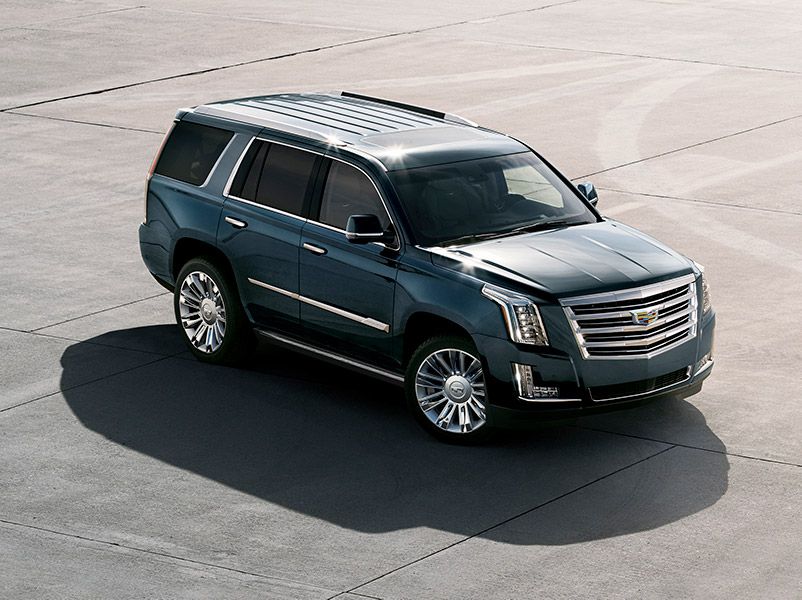 Photo by Cadillac
2019 Cadillac Escalade ESV
The most reliable luxury SUVs tend to be on the large side, and that's certainly the case with the 2019 Cadillac Escalade ESV. Nearly 19 feet long, the ESV is more than 21 inches longer than the already full-size Escalade. The extra length translates into extra cargo space as well, so the Escalade ESV can store 120.9 cubic feet of cargo with all rear seats folded — 25 more cubic feet than the regular Escalade. The Escalade and Escalade ESV gain further SUV credibility from their tow ratings of 8,300 and 8,100 pounds, respectively. You can also count on Cadillac for luxurious comforts like climate-controlled front seats with a comprehensive massage program, rich semi-aniline leather upholstery, and exotic Tamo Ash wood trim.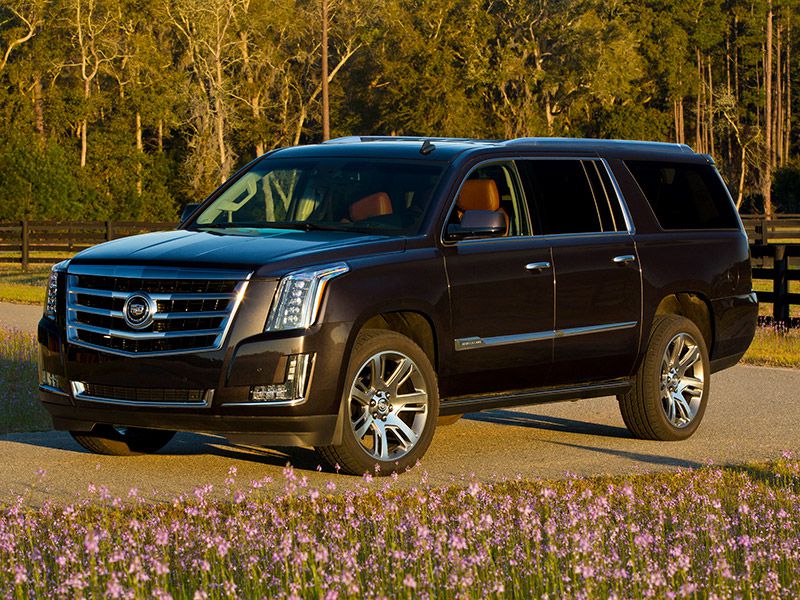 2019 Lexus LX
A more traditional choice if you're interested in the most reliable luxury SUVs is the 2019 Lexus LX. It's the full-size flagship of the brand's sport-utility lineup. As a starting point, the LX benefits from the same commitment to quality that so often puts Lexus at the top of the J.D. Power Vehicle Dependability Study (VDS). The commitment also shows in the vehicle's handcrafted cabin. There you can find rich wood trim, supple leather surfaces, and heated and ventilated seating for both the front row and the outboard second-row positions. To show off its brawny frame, the LX can leverage a 383-horsepower V8 for a maximum tow rating of 7,000 pounds. Inside, the LX can manage up to 83.1 cubic feet of cargo.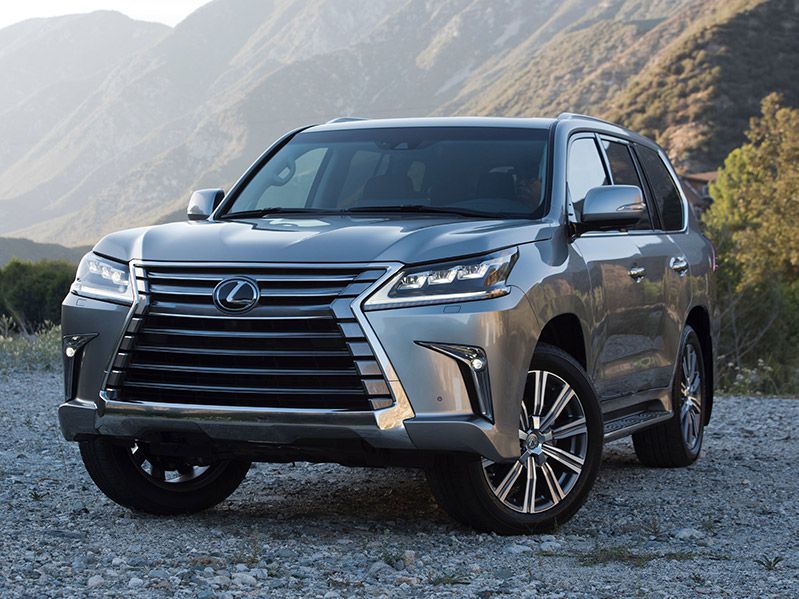 2019 Lexus GX
You can opt for the 2019 Lexus GX if you prefer the most reliable luxury SUVs with mid-size dimensions. In recent years, the GX has finished even higher in its segment in the J.D. Power VDS than the Lexus LX. The GX also matches its larger sibling with off-road-style SUV equipment like a standard four-wheel drive system with a Torsen limited-slip center differential and a two-speed transfer case with a dedicated low range.
Now, it's true that the GX can't pull as much as its larger sibling, yet it can still handle 6,500 pounds with its own standard V8 engine. Adding some beauty to this body-on-frame beast is an interior that can be outfitted with real mahogany accents and semi-aniline leather.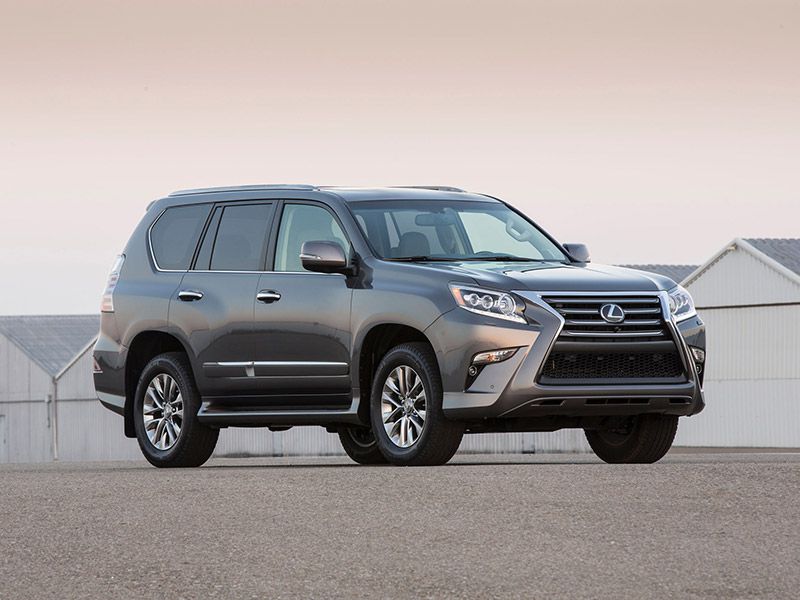 2019 Infiniti QX80
Another brand boasting good third-party dependability scores — and one of the most reliable luxury SUVs — is Infiniti. The 2019 Infiniti QX80 is a full-size entry that borrows its robust platform from the internationally acclaimed Nissan Patrol, sold in the U.S. as the Armada. With that foundation, plus a standard 400-horsepower V8, the QX80 can tow 8,500 pounds. You can also order an All-Mode four-wheel-drive system for the kind of trail-friendly capability you expect from an SUV. For the highest levels of luxury, the QX80 Limited model provides two-tone seating with semi-aniline leather, climate-controlled front seats, open-pore ash wood trim, and a wide array of technologies. Among the highlights: a Smart Rear View Mirror that displays live video from a rear-facing exterior camera. This more than doubles your viewing angle versus a traditional mirror.
Photo by Infiniti
2019 Toyota Land Cruiser
If you're wondering why there's a Toyota on our list of the most reliable luxury SUVs, you probably haven't sat in a Land Cruiser lately. Although it traces its roots back to the original Willys Jeep — via a 1950s deal to support Japan's National Police Reserve — the 2019 Toyota Land Cruiser puts just as much emphasis on cruising as it does on capability. So while the Land Cruiser is no Lexus, it nonetheless comes standard with perforated semi-aniline leather upholstery, climate controlled front seats, heated outboard second-row seats, and a heated and leather-wrapped steering wheel. The Land Cruiser can also rely on its ladder frame and standard V8 engine for 8,100 pounds of pulling power. Toyota's rock-solid reputation for reliability seals the deal.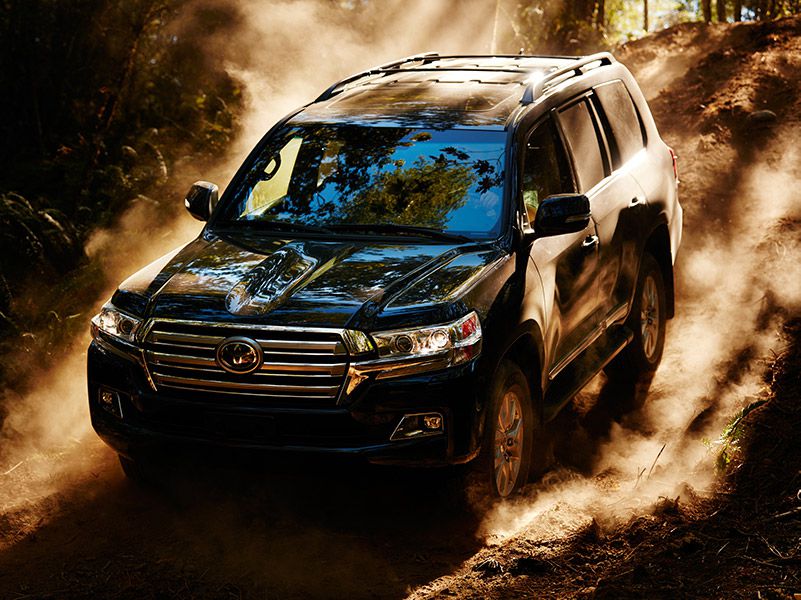 2019 Lincoln Navigator
The Lincoln Navigator was redesigned for 2018 with a recommitment to quality that's led to both increased popularity and improved dependability. For 2019, the Navigator carries on those trends with a high-end cabin environment and heavy-duty towing power. This means you can pull up to 8,600 pounds as you're ensconced in 30-way power-adjustable climate-controlled front seats that can give you a relaxing massage, too. You can also rock out with a 20-speaker Revel Ultima audio system. A twin-turbocharged 3.5-liter V6 engine is the key to the Navigator's capability. That unit makes a massive 450 horsepower and 510 pound-feet of torque. Additional Lincoln luxury cues available for the Navigator range from power-deployable running boards to a 12.3-inch digital instrument cluster.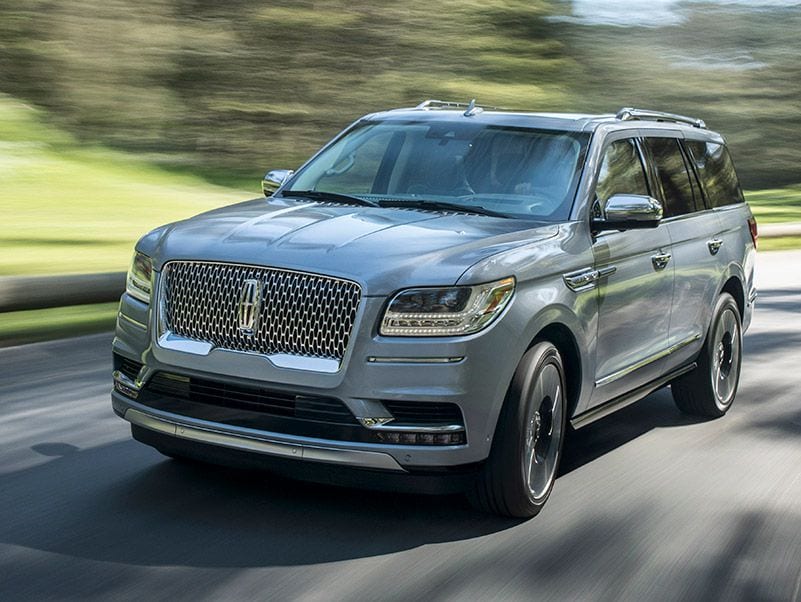 Photo by Lincoln
2019 Lincoln Navigator L
If you're interested in the most reliable luxury SUVs with the most cargo space, you may want to check out the 2019 Lincoln Navigator L. It benefits from the same dependability-boosting efforts as the Navigator, but it rides on a longer wheelbase. As a result, the Navigator L is a foot longer than the standard Navigator and provides about 16 percent more cargo space — 120.2 cubic feet in total. And while the Navigator L's tow rating does slip slightly, it can still pull more than four tons. You'll also get all the premium goodies that are available in the regular-size Navigator, along with similar technologies like mobile Wi-Fi, Android Auto, Apple CarPlay, automatic emergency braking, and automatic parking assistance.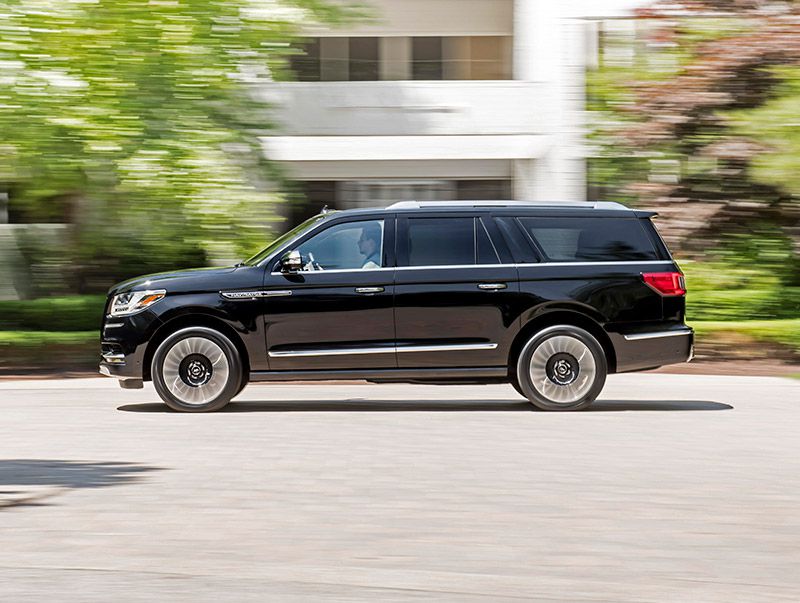 Photo by Lincoln
2019 Mercedes-Benz G-Class
Mercedes itself has had a few dependability challenges in recent years. According to a recent study out of the United Kingdom, the brand had even fallen below the industry average by some measures. But the 2019 Mercedes-Benz G-Class is newly redesigned, and "each part and every bolt came under close scrutiny." Considering the G-Class has no problem with our other criteria, we're willing to give it a chance among the most reliable luxury SUVs of 2019. After all, the G-Class is like a Jeep Wrangler for the 1 percent, combining incredible off-road prowess with a full complement of premium Mercedes content. Massage-function seats, diamond-stitched leather upholstery, side-by-side 12.3-inch digital displays, and a Burmester surround-sound audio system are all in the mix.
Photo by Mercedes-Benz
2019 GMC Yukon Denali
GMC may not be a full-on premium brand, but you'd be hard-pressed to tell that from the 2019 GMC Yukon Denali. Here you can use power-deployable running boards to access a cabin with heated and ventilated front seats, heated outboard second-row seats, high-grade perforated leather upholstery, and sophisticated real wood accents. You'll also stand out from the crowd with the Yukon Denali's unique grille, which is flanked by high-intensity discharge headlamps and eye-catching signature lights. To prove its utility, this Professional Grade SUV packs a 6.2-liter V8 with 420 horsepower, 460 pound-feet of torque, and a maximum tow rating of 8,400 pounds. The Yukon XL Denali rides on a longer wheelbase for up to 121.1 cubic feet of cargo space. No luxury rival has more.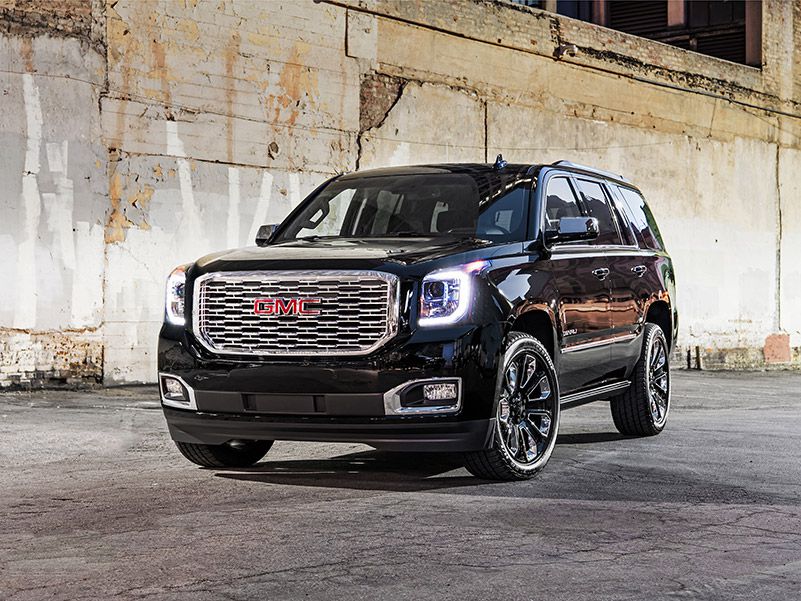 Photo by General Motors