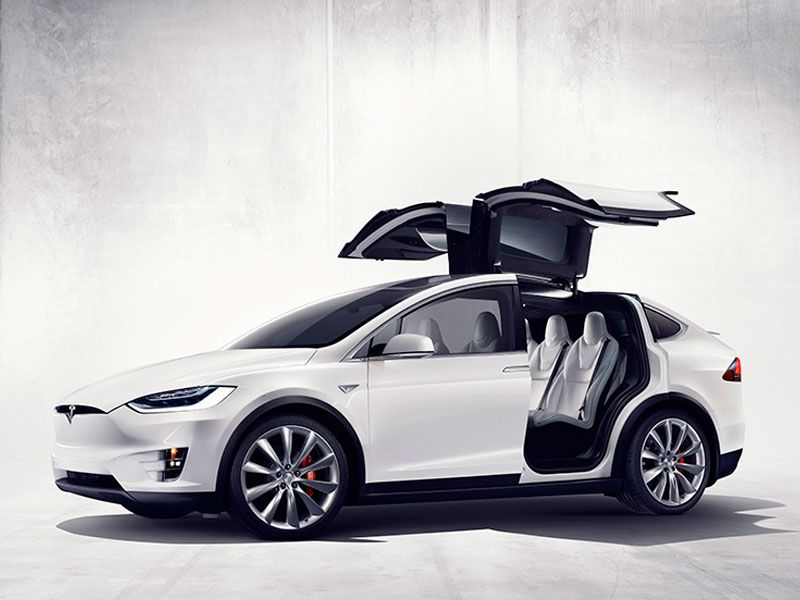 Tesla Model X doors open ・ Photo by Tesla
Technology drives automobile development. Every aspect of a vehicle is controlled by some form of technology, with interlocking and independent systems performing discrete functions. SUVs, in fact, may have the highest levels of technology of any passenger vehicle you can buy. Not only are they being called upon to transport passengers in comfort and safety on public roads and byways, they are also asked to conquer rough pavement and/or off-road conditions that no sedan would ever attempt. From infotainment to navigation, from climate control to terrain control, SUVs are some of the highest tech vehicles you can buy.
Here are 10 top high-tech SUVs that represent the cutting edge in vehicle design and engineering.
2017 Acura MDX
Acura bills its approach to transportation as "Precision Crafted Performance," and the three-row 2017 MDX is the flagship vehicle of the brand. Highlighting the standard technology on this luxurious crossover is AcuraWatch, a suite of driver assistance and safety features that includes Collision Mitigation Braking System, Lane Keeping Assist, Adaptive Cruise Control, and Road Departure Mitigation. Using radar and cameras to sense road conditions and obstacles, the MDX can make driving safer and more stress-free. Each MDX also comes with standard full LED lighting, from headlights to running lamps to taillights, a high-tech feature that is quickly spreading to many new vehicles. Even more high-tech features are bundled into the Technology and Advance packages.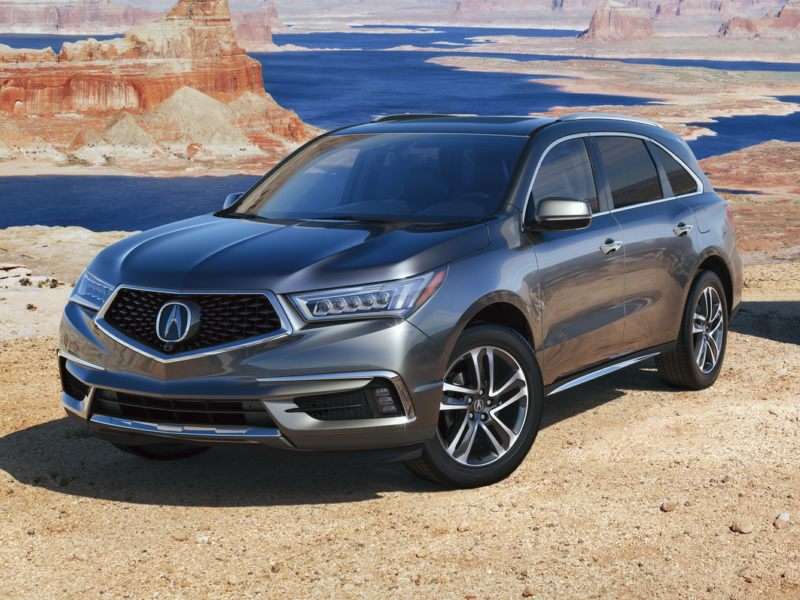 Photo by Acura
2017 Cadillac XT5
The 2017 Cadillac XT5 is a midsize two-row luxury crossover packed with high-tech features. From driver assistance and safety systems to Cadillac Cue infotainment and telematics, the XT5 is loaded with the best that Cadillac has to offer. The XT5's most notable high-tech feature might be its available rear camera mirror. Several manufacturers and aftermarket suppliers have featured small rearview camera windows inset into rearview mirrors, but the XT5 takes this concept a step further. A high-resolution feed from the standard rearview camera replaces the mirror reflection with a split-screen view of the area behind the vehicle that is much clearer and wider than the standard view—and it's a view that is automatically focused and directed, regardless of the position of the mirror itself.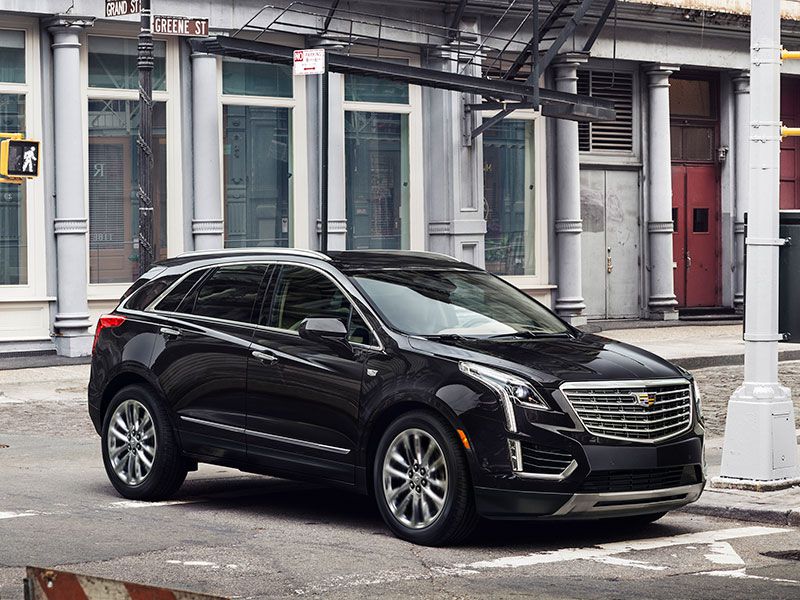 Photo by General Motors
2017 Infiniti QX80
The 2017 Infiniti QX80 is a fullsize luxury suv with three rows of seating and a host of high-tech features. The QX80's unique high-tech proposition is its available Hydraulic Body Motion Control system. Engineered to deliver a smoother ride in all road conditions, the system "monitors force and distributes variable pressure to either the outer or inner suspension." Hydraulic fluid stiffens the outer suspension as the vehicle's weight shifts, reducing body roll and keeping the QX80 more level. At the same time, the system reduces vertical movement from rough surfaces, so occupants experience less bouncing and jostling when the going gets tough. Hydraulic Body Motion Control is a high-tech solution that makes this big Infiniti suv ride more like a sedan.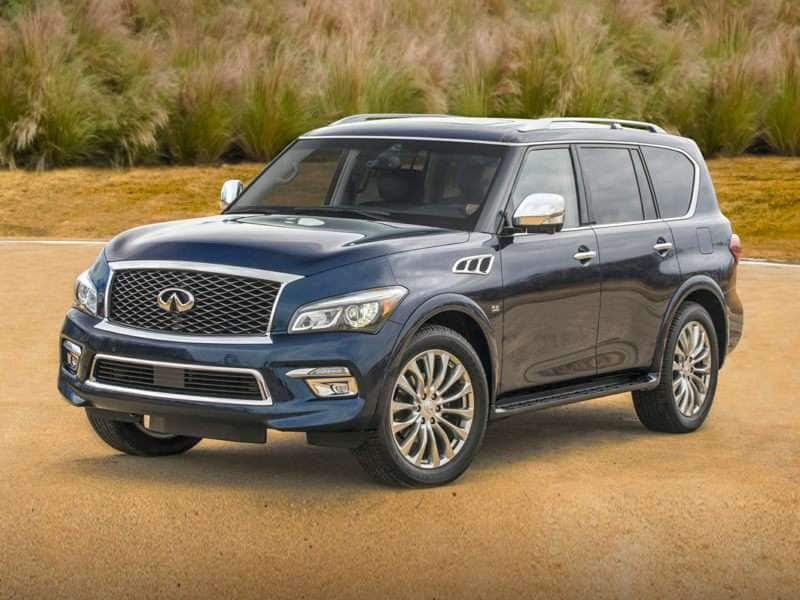 Photo by Infiniti
2017 Jeep Grand Cherokee
The Jeep brand is known for off-road prowess, and for good reason. But the 2017 Jeep Grand Cherokee has a surprising high-tech feature that comes in handy on the road and in parking lots: Parallel and Perpendicular Parking Assist, a standard feature on the luxurious Grand Cherokee Summit and SRT models, and optional on Limited, Trailhawk, and Overland models. The Parking Assist system uses the parking sensors to identify a space that will accept the Grand Cherokee, and when activated, it takes over the steering to guide the vehicle into a parallel or perpendicular parking space while the driver handles the transmission, throttle, and brake in response to prompts. Once you master it, this high-tech system will take the anxiety out of parking forever.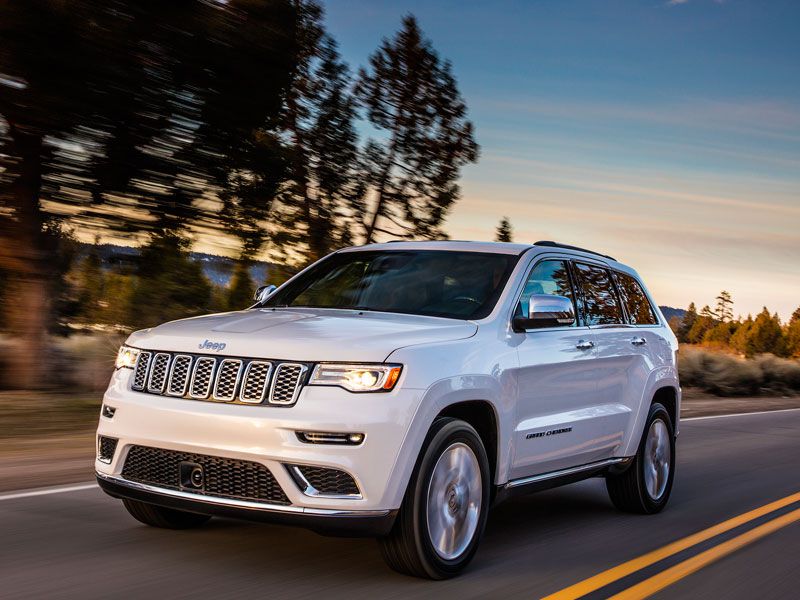 Photo by Jeep
2017 Land Rover Range Rover
Land Rover built its reputation on off-road capability. In recent years, the brand has stepped up its luxury credentials so much that the 2017 Land Rover Range Rover is more likely to be used as an executive transport than as an all-terrain vehicle. But that's a shame, because the Range Rover's high-tech off-roading tools are superb. Terrain Response is a system that allows drivers to select drive modes that match off-road conditions like rocks, sand, mud and ruts, or snow. Terrain Response adjusts transmission, throttle, braking, and suspension settings for the best performance, and now even has an Automatic setting to take the guesswork out of off-roading. Add All-Terrain Progress Control to the mix, and the Range Rover conquers conditions that would confound ordinary vehicles.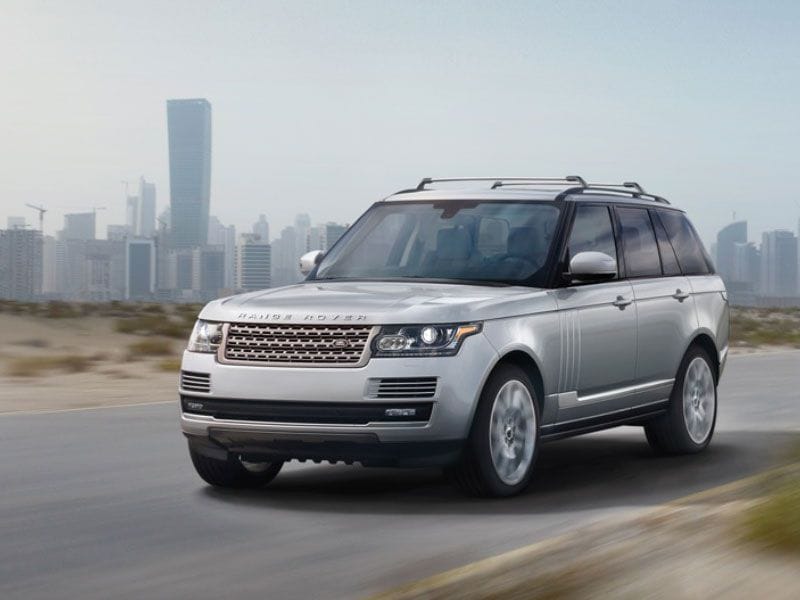 Photo by Land Rover
2017 Lexus NX
As the comnpany's first compact crossover suv, the 2017 Lexus NX turbo has some surprising high-tech engine firsts for Toyota's luxury brand. The most notable high-tech feature is the use of Lexus's first turbocharged powerplant: a direct-injected 2.0-liter 4-cylinder that Lexus developed in-house. The turbo, a twin-scroll design, allows the engine to operate in conventional or Atkinson cycles, whichever method is best at creating the needed balance of power and efficiency for the given situation. It's this kind of seamless and transparent high-technology approach that can differentiate a crossover SUV from its competition. Another model, the NX 300h, uses a hybrid gasoline/electric powertrain that is equally high-tech and innovative with more of an emphasis on fuel efficiency.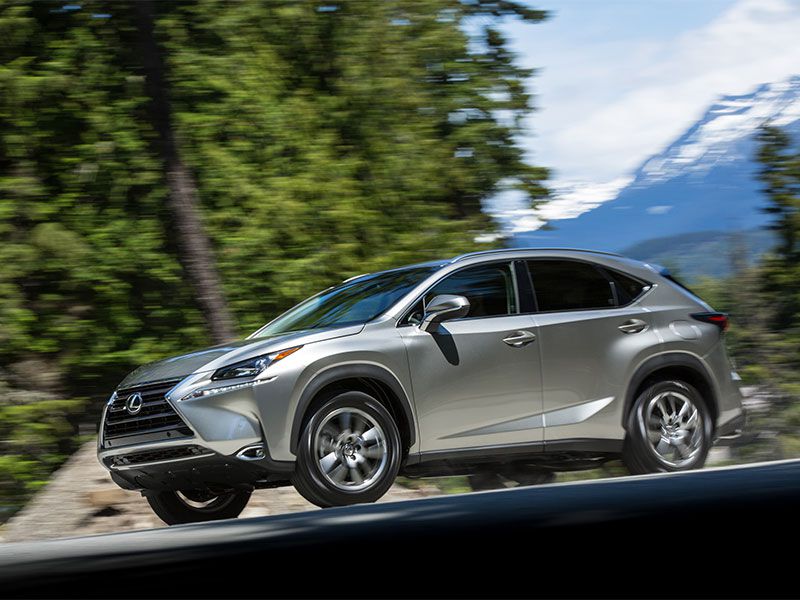 Photo by Lexus
2017 Mazda CX-9
Starting in 2011, Mazda began introducing a suite of high-tech features called SkyActiv Technologies. Mazda prides itself on delivering an excellent driving experience, along with great fuel efficiency. Mazda says that with SkyActiv, "every aspect of the vehicle is engineered to maximize driving dynamics and efficiency: from body construction and engine technology to the chassis and transmission." 
The 2017 Mazda CX-9 is the latest expression of SkyActiv, with a 2.5-liter turbocharged 4-cylinder engine, a 6-speed automatic transmission, and a rigid body structure all working together to deliver a fun ride and EPA estimates of up to 22 mpg city/28 mpg highway/25 mpg combined. That's a lot of high-tech at work in Mazda's refined three-row crossover.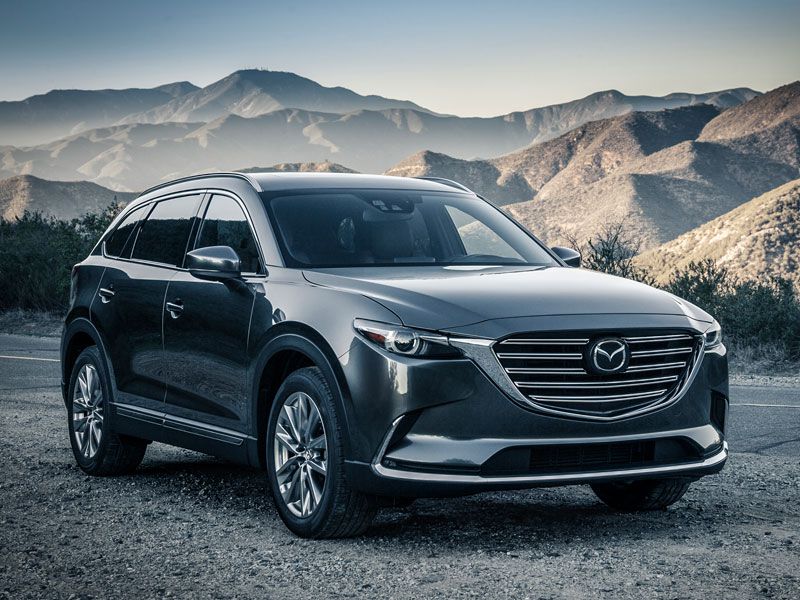 Photo by Mazda
2017 Mercedes-Benz GLC
Mercedes-Benz has a long history of technological innovation, and the 2017 GLC benefits in several ways. Mercedes-Benz mbrace, a standard feature on GLC and all Mercedes-Benz vehicles for the first five years of ownership, provides a connection between your smartphone and your vehicle via an app called Mercedes me. Not only can you access resources like Yelp and local search in your vehicle, you can also use your smartphone to perform remote diagnostics to keep tabs on the mechanical condition of your GLC. The app enables remote starting, so you can warm up your GLC in the winter, or cool down the interior in the summer, before entering the cabin. You can also use the app to lock and unlock your GLC.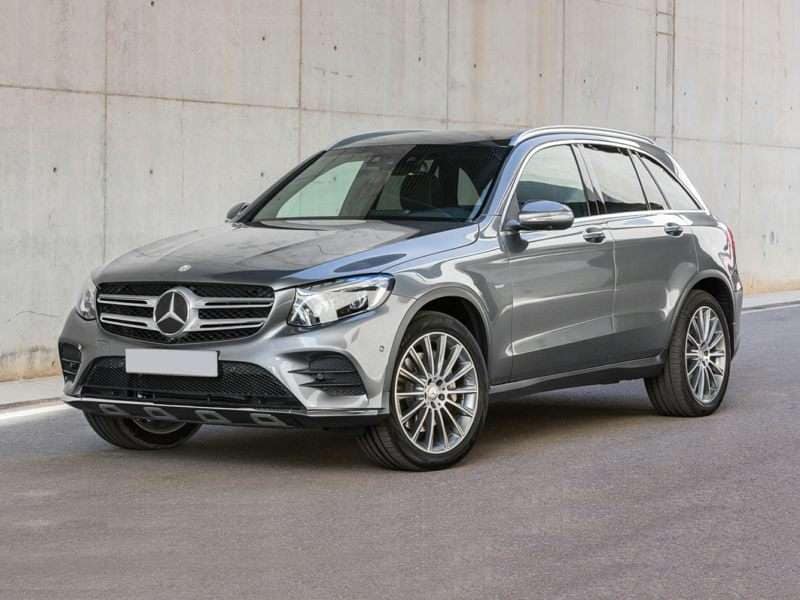 Photo by Mercedes-Benz
2017 Porsche Cayenne
Purists scoffed when Porsche, the sports car company, came out with its first SUV in 2002. That scoffing stopped when the Cayenne went on to become the best-selling vehicle in the Porsche lineup for years running. The secret to Cayenne's success is the application of high-tech handling engineering applied to an SUV for the first time. Prior to the Cayenne, buyers who chose an SUV had to contend with lumbering handling and excessive body roll. The 2017 Porsche Cayenne GTS comes with the very high-tech air suspension, which has a leveling system and height adjustment. This system includes Porsche Active Suspension Management. With PASM, sensors measure steering input, body roll, and suspension bump in coordination with twin accelerometers to proactively adjust the suspension to help the Cayenne maintain control and comfort.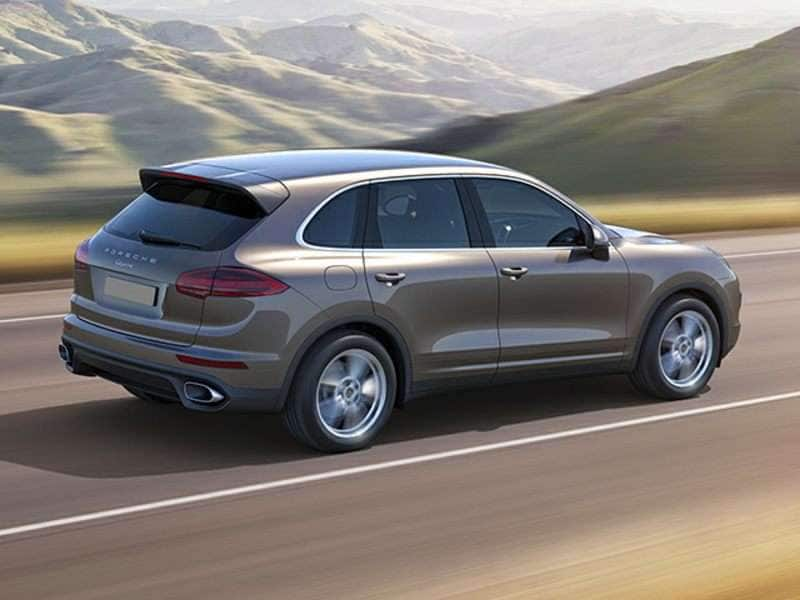 Photo by Porsche
2017 Tesla Model X
The 2017 Tesla Model X demonstrates high-technology in a fully electric SUV. Following on the heels of the Tesla Model S, the electric Model X is loaded with cutting-edge features. Beyond the innovative powertrain, the Model X surprises and delights with "Falcon Wing" rear doors that need only one foot of side clearance, and make a great impression when letting second- and third-row passengers get in or out. An iPad-size touchscreen provides access to the Tesla operating system 8.0, which includes "self-driving capability at a safety level substantially greater than that of a human driver," according to Tesla. Full LED lighting, a HEPA air filter, a large panoramic view through solar-tinted glass, and a range of up to 289 miles on a single charge are just a few of the high-tech features and benefits of thisfirst all-electric luxury SUV.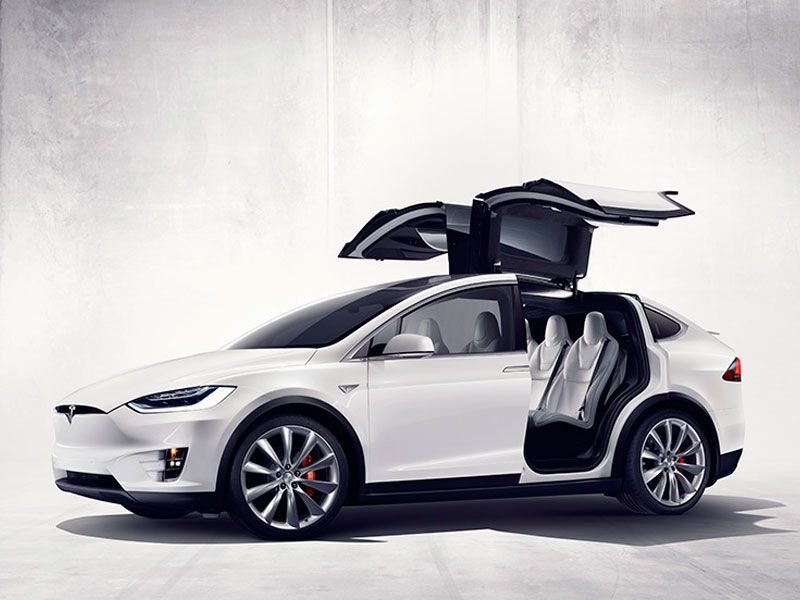 Photo by Tesla