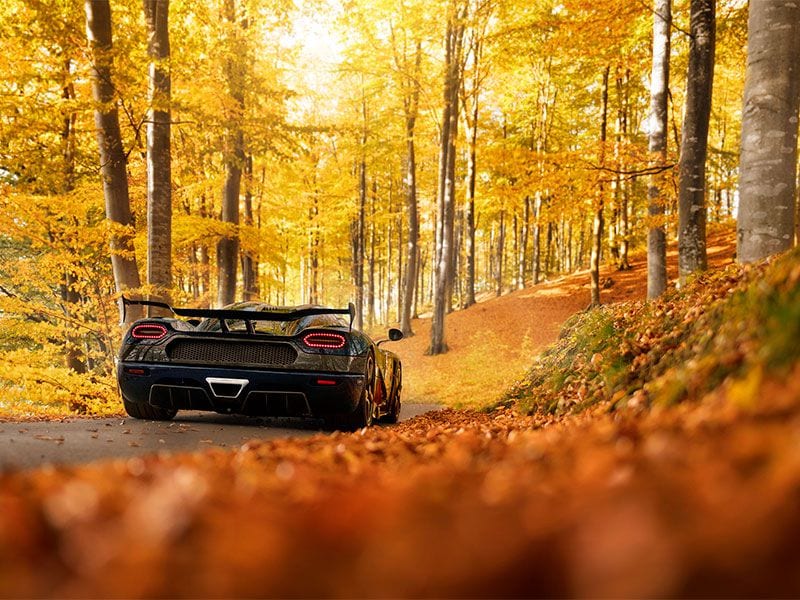 2017 Koenigsegg Agera RS ・ Photo by Koenigsegg
Not all of the 10 most expensive cars in the world are officially on sale in the United States. But since buyers at this echelon are probably jet-setting around the globe at the drop of a Hermes scarf and have a Rolex watch for every time zone, that's probably not an issue. However, let's set some parameters, like only talking about cars that can actually be purchased — provided there are sufficient funds. So as wonderful as the upcoming Ferrari LaFerrari Spider might be, the whole production run of 200 units is already sold out, even at $1.4 million each. But turn that frown upside down, there are many wonderful machines available to the well-heeled. Here are 10 of the most expensive.
2016 Aston Martin Vanquish Volante
If something is supremely expensive, then there's no excuse for not being beautiful, too. For example, the Vanquish Volante costs around $310,000 and, well, just look at it. It's even more wonderful in three dimensions and the exhaust note is like a fanfare. "Volante" is how Aston Martin names its convertible versions, by the way. The 6.0-liter V12 generates 568 hp and having this soft-top version instead of the coupe allows the rest of the population a glimpse of the cabin, which is hand-crafted from materials of exceptional quality. The Vanquish Volante also drives like the sporty, exclusive supercar it undoubtedly is.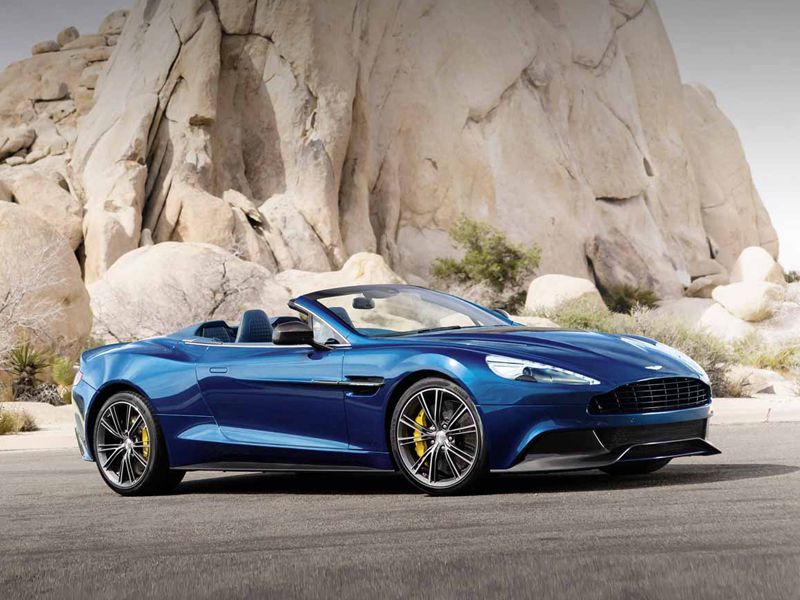 2017 Bentley Mulsanne
Admittedly, the Bentley Bentayga luxury SUV is newer and the company describes it as the "world's fastest SUV." But it doesn't cost as much as the Mulsanne, which starts at around $307,000. The name comes from a section of the famed Le Mans circuit where Bentley had many successes during the era of racing drivers wearing goggles (younger readers — goggles are protective eyewear and not a misspelling of a famous search engine). This is a huge luxury sedan with an interior fashioned by artisans, and it's nicer than most people's houses. It is propelled majestically by a turbocharged 6.8-liter V8 that develops 752 lb-ft of torque. What's more, the Mulsanne wields this power with a hushed authority.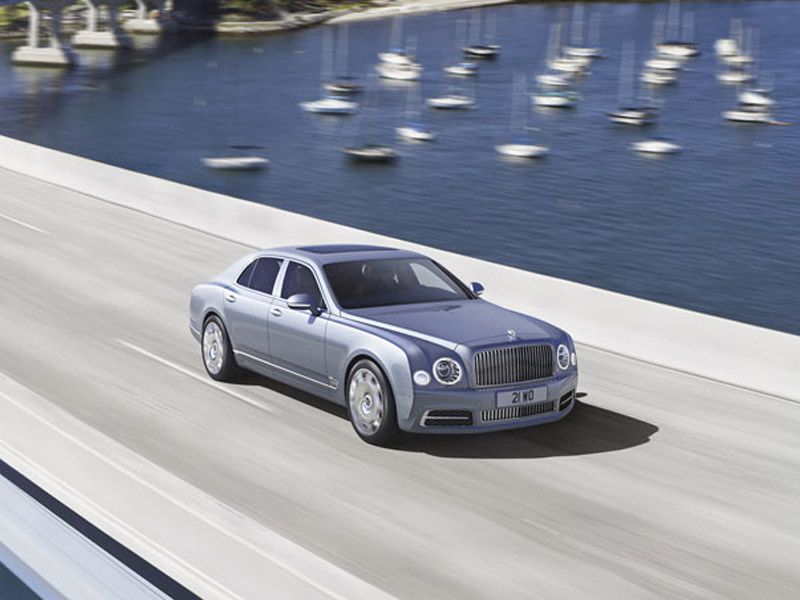 Photo by Bentley
2017 Bugatti Chiron
It's all about excess. No less than 16 cylinders compress and combust the finest gasoline in this 8.0-liter engine to make a phenomenal 1,500 hp and 1,180 lb-ft of torque, aided and abetted by a quartet of turbochargers. Bugatti calls it the "world's first production sports car with 1,500 hp." Every joule of that energy goes to all four wheels and top speed is a claimed 261 mph. There's a lot of carbon fiber construction to keep things as light as possible, but five ounces of the Chiron's curb weight is dedicated to the real silver badge. The interior, meanwhile, is all supple Corinthian leather and sculpted aluminum. That's what $2.6 million can get you.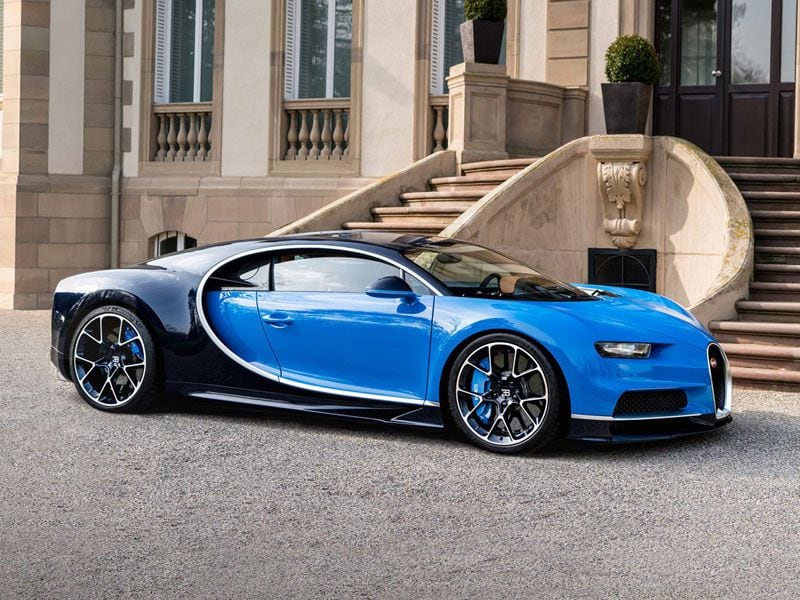 Photo by Bugatti
2016 Ferrari F12berlinetta
Yes, a company can do whatever it likes with spaces and lower-case letters when it's charging the best part of $325,000 for a car. But it's one heck of car. It doesn't have the mid-engined layout for which Ferrari is renowned. Instead, a 6.3-liter V12 engine is nestled in that long nose, making this more of a grand tourer than a race car for the road, which also means luxury details like the finest leather upholstery. It is, however, gloriously fast. Zero to 60 mph is polished off in 3.1 seconds and top speed is 211 mph. And there's something about the sound of a Ferrari V12, a kind of hollow yowl, that really does send tingles down the spine.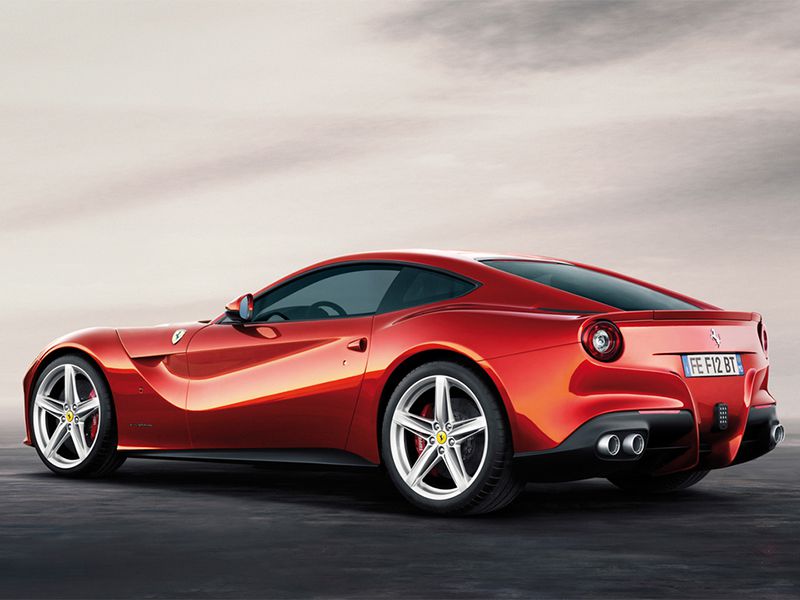 2016 Hennessey Venom GT
This just about qualifies for inclusion onto our list of 10 most expensive cars. That's because it's still for sale, despite the company claiming it will only make 29 examples. Hennessey also claims that this is the world's fastest car and has the Guinness record book people to back it up. The Venom GT has been recorded at 270.49 mph and theoretical top speed is 278 mph. The car is based on the lightweight Lotus Elise, but a twin-turbocharged 7.0-liter V8 has somehow been crammed into the engine bay to provide 1,261 hp and 1,155 lb-ft of torque. Which is sort of funny in an incredibly scary way. Luckily, the brakes have also been upgraded. Yours for $1.4 million.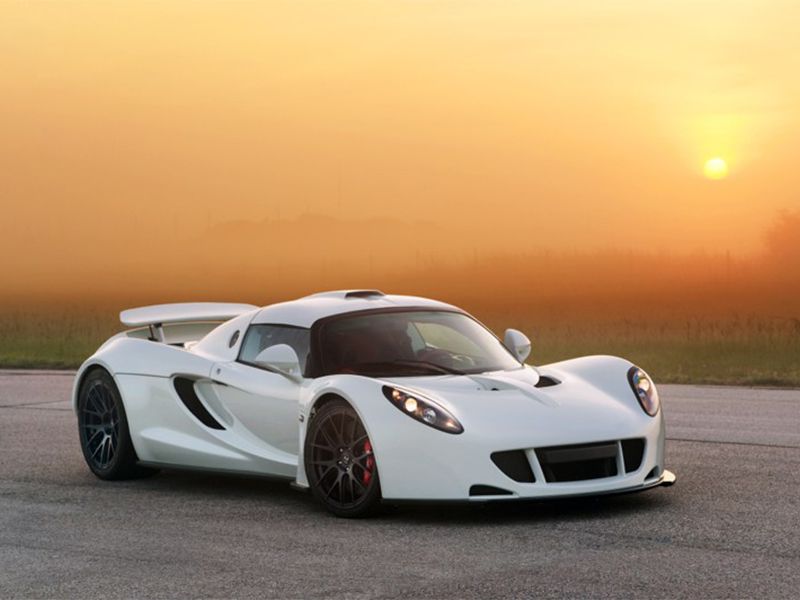 Photo by Hennessey
2017 Koenigsegg Agera RS
This Swedish company has been making some of the most powerful and expensive supercars the world has ever seen. But federal regulations have previously prevented them from coming stateside, although a private individual could jump through the many red-tape hoops to bring one over. However, that's about to change because Koenigsegg recently announced it would be offering American buyers the Agera RS and the Regera. Both are high-powered, lightweight supercars. The Agera RS has 1,150 hp and 944 lb-ft of torque from its  twin-turbocharged 5.0-liter V8 engine, capable of reaching a top speed of 250 mph in breathtakingly few seconds. The Regera is a 1,500-hp hybrid with even more torque: 1,475 lb-ft. Prices will probably begin in the $1.5 million range.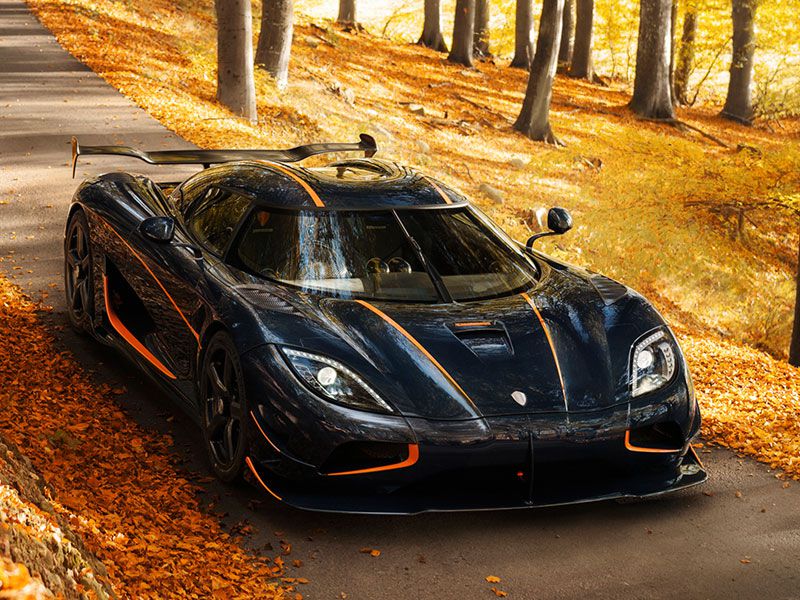 Photo by Koenigsegg
2016 Lamborghini Aventador
Thank goodness there are companies still making cars like this. There's definitely a place in the world for outrageous looks married to outrageous power. What many people neglect to mention about Lamborghini cars is that they're kind of addictive. You could drive one during the day and then spend a sleepless night reliving the experience over and over, planning obsessively on how to get one. That's the hard part unless you have $400,000 readily available for the Aventador. Barring limited editions, this is the archetypal Lambo — loud, brash and utterly irresistible. A mid-mounted V12 churns out 691 hp and pushes this mainly carbon fiber-bodied car from standstill to 60 mph in less than three seconds, before hitting a top speed of 217 mph.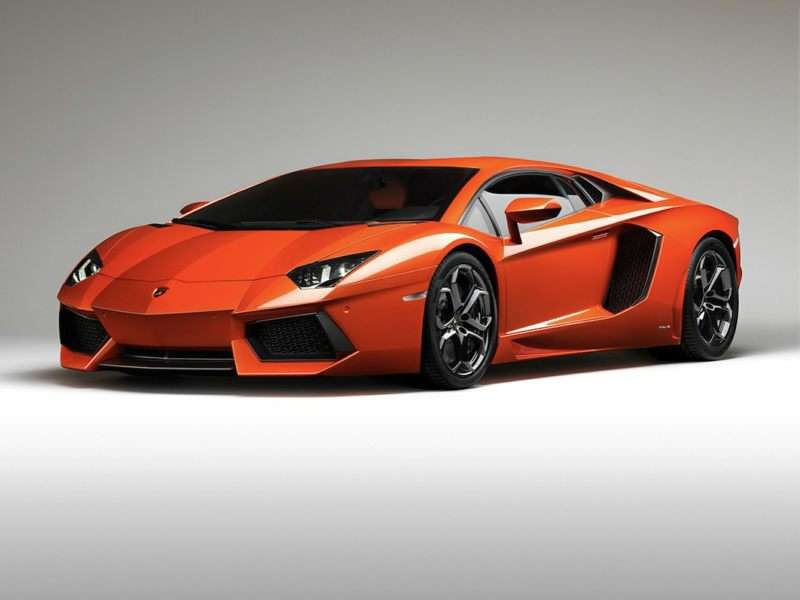 2016 McLaren 650S
Many expensive cars are luxury barges, but the exceptionally pricey stuff is usually on the performance side. It takes a lot of research and development along with exotic lightweight materials, like carbon fiber, magnesium, and titanium. Many ideas come from motor racing, Formula One in particular. Which is where McLaren comes in. This is the second most successful outfit in the sport's history, right behind Ferrari. So there's a deep well of knowledge in the art of driving fast. Now that expertise is going into road cars like the 650S, a 641-hp supercar with excitement to spare. McLaren will spend more than $500 million in the 2016 Formula One season, so $350,000 for a 650S seems almost like a bargain.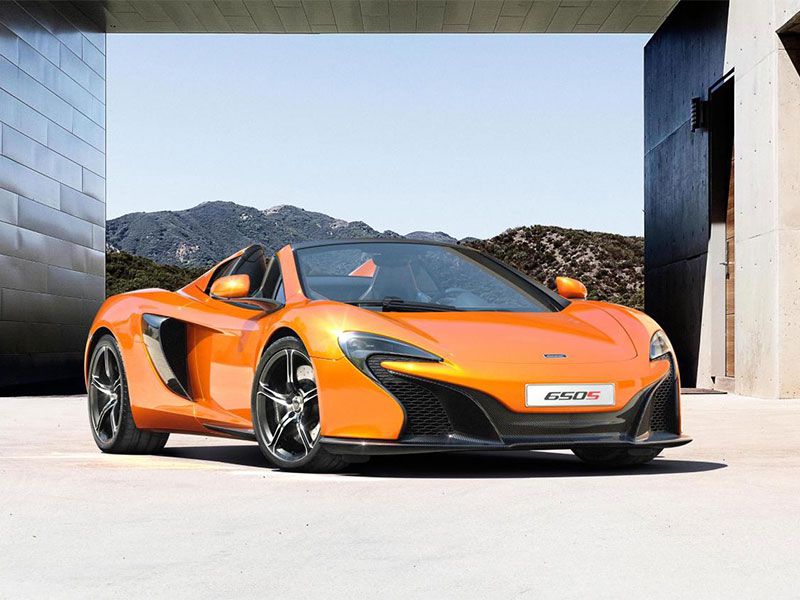 2016 Pagani Huayra BC
Yet another esoteric name is known only to the connoisseur of power and speed. A twin-turbo 6.0-liter V12 sourced from Mercedes-Benz propels this carbon fiber-bodied road rocket to a top speed of 230 mph, thanks to 789 hp. The sprint to 60 mph is estimated to be under three seconds. Among its array of active aerodynamics is a rear spoiler that can deploy automatically to exert more than 1,000 pounds of downforce at 155 mph (a driver will welcome that kind of stability). The bad news is that only 20 Huayra BC cars will be built and chances are it might have sold out already, despite costing $2.8 million apiece. The regular non-BC Huayra (with "only" 730 hp) has ended its production run.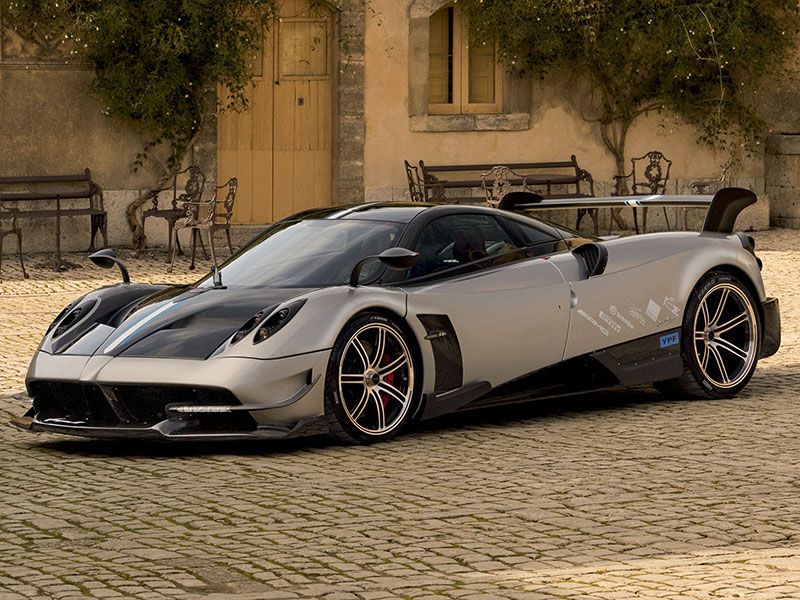 Photo by Pagani_
2016 Rolls-Royce Phantom Drophead Coupe
With a few cars in the 7-figure range, it's almost refreshing to see one that "only" costs just over half a million bucks. The Rolls-Royce name is, of course, synonymous with luxury, extravagance, and expense. Hand-built cars don't come cheap. Despite having "coupe" as part of its name, the Drophead is a convertible, and not since the days of the Aztecs has sun worshipping been so regal. A purring V12 under that formidable hood transports the Drophead's four occupants, while the optional teak tonneau covering can match the owner's Riva motorboat when they're both at the marina. Sad news, though — this car is being discontinued and Rolls-Royce has not announced a replacement. So make a move now before demand jacks up the prices.