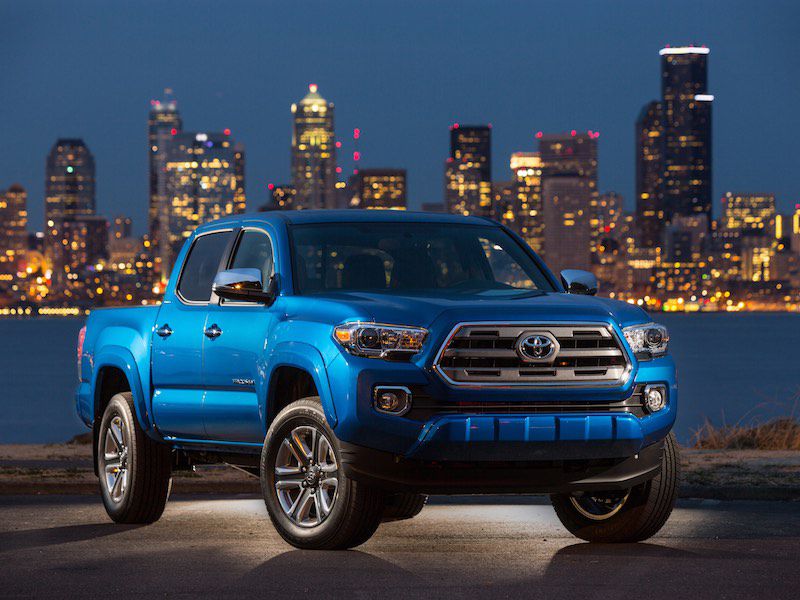 2016 Toyota Tacoma skyline ・ Photo by Toyota Media
Generally speaking, trucks are built for durability and longevity, not economy—but that doesn't mean there aren't fuel-efficient models available. On the following pages, we'll show you the most economical trucks from Chevy, Ford, RAM, Toyota and Nissan, and give you some tips as to which will save you the most money overall.
Chevrolet Colorado/GMC Canyon (Diesel)
Small Pickups: 22 mpg city/31 mpg highway/25 mpg combined
With a new-for-2016 four-cylinder turbodiesel engine under the hood, it's no surprise that General Motors' mid-size Chevrolet Colorado and GMC Canyon are the fuel-economy champs in the pickup segment, with an EPA combined rating of 25 mpg. The four-wheel drive version isn't far behind, with an EPA rating of 23 mpg combined. In our experience, diesels often return better real-world fuel economy than their EPA numbers suggest; during a recent week-long test of a four-wheel drive GMC Canyon, we averaged 25.1 mpg.
But as the saying goes, there ain't no such thing as a free lunch. Chevrolet charges nearly $5,000 extra for the Duramax diesel, and they only offer it in crew-cab LT models—so the least-expensive diesel-powered Colorado actually costs $14,000 more than the cheapest gas-powered version. If you're looking to stretch your dollar as far as possible, you'd have to put a lot miles on the diesel to recoup the investment, and the fact that diesel fuel is more expensive than gasoline in many markets certainly doesn't help. That said, there are other advantages to the diesel engine: It allows the Colorado to tow up to 7,700 lbs, more than twice the capacity of the four-cylinder gas version.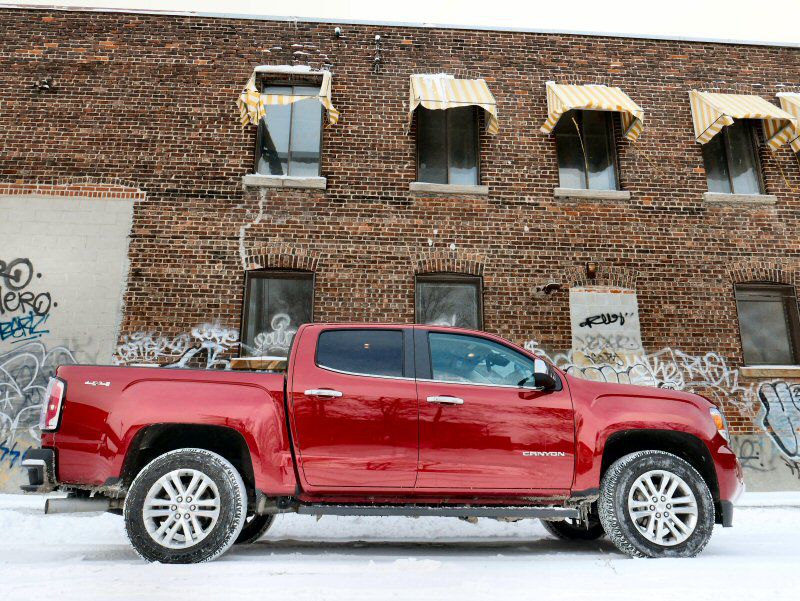 Photo by Benjamin Hunting
Chevrolet Colorado/GMC Canyon (Gas)
Small Pickups: 20 mpg city/27 mpg highway/22 mpg combined
If you want a gasoline engine under the hood, then once again it's Chevrolet and GMC that will save you the most at the pump with their 2.5-liter four-cylinder engine, though for the best possible fuel economy you'll need to opt for an automatic transmission. (The days when manuals were more fuel efficient than automatics are all but in the past.) Here's the catch: Neither the Colorado nor the Canyon offer an automatic in their entry-level models. Both require you to step up to a more expensive trim level (about $3,000) and pay another $650 for the automatic trans. So if you want to motor as cheaply as possible—and if you're happy driving a stick-shift—look for the entry-level Chevrolet Colorado Base, priced just under $21,000. EPA fuel economy numbers are just 1 mpg lower than the automatic, and you'll save money in the long run.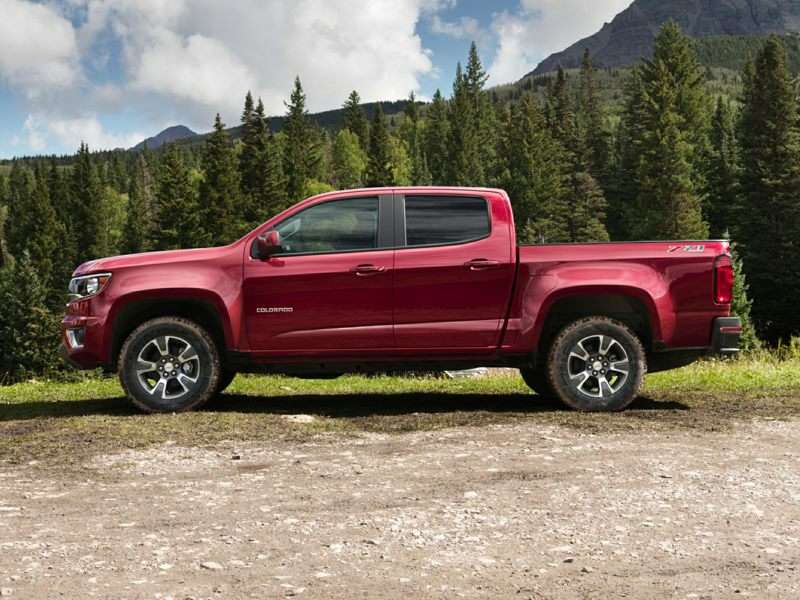 Photo by General Motors
Toyota Tacoma V6
Small Pickups: 19 mpg city/24 mpg highway/21 mpg combined
You might expect the most fuel-efficient Tacoma to be the four-cylinder version, but you'd be wrong—the powerful V6 is the fuel economy champ, albeit by the slimmest of margins. Toyota redesigned the Tacoma for 2016, replacing its old-tech 4.0-liter V6 with a 3.5-liter engine that uses the Atkinson cycle for better fuel efficiency. Combined with an automatic transmission and rear-wheel drive, the new V6 beats out the four-cylinder Tacoma by 1 mpg on the highway—no mean feat when you consider how much more power the V6 delivers. As with the Colorado and Canyon, though, spending less at the pump means spending more at the dealership. The V6/automatic combination adds about $1,600 to the Tacoma's price. The good news is that the four-cylinder engine, which comes with an automatic transmission as standard, is rated just one mpg lower on the highway with identical city and combined ratings. The V6's stronger acceleration is nice to have, but unless you're a high-mileage highway driver, the four will most likely cost less in the long run.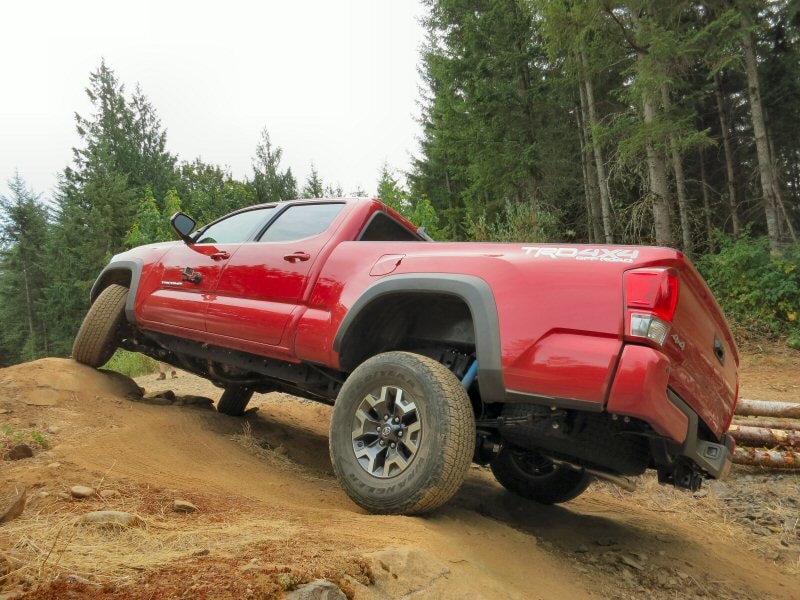 RAM 1500 EcoDiesel HFE
Full Size Pickups: 21 mpg city/29 mpg highway/24 mpg combined
Once again, Dr. Rudolph Diesel's creation gets the brass ring. The RAM 1500 EcoDiesel is the full size fuel economy champ. You'll get the best numbers if you opt for the 2WD HFE model, which is rated at a car-like 24 mpg, but non-HFE models are rated just 1 mpg lower in all three tests, with 4WD models 1 mpg lower than that. As with many diesels, careful drivers are likely to see even higher numbers; once, during a long, slow trip from Las Vegas to Los Angeles, we were able to nurse a Ram 1500 EcoDiesel 4x4 up to nearly 40 mpg.
Unlike other manufacturers, RAM offers diesel power as an option in their least-expensive model, the 1500 Tradesman—but coupled with the 8-speed automatic transmission (priced separately, even though you can't get the EcoDiesel without it) it adds nearly $4,800 to the price. (The HFE version of the Tradesman lists for around $5,000 more, though it is a nicer and better-equipped truck.) With a good-sized fuel economy gap between the diesel and the basic gas V6, which is EPA-rated at 21 mpg, high-mileage drivers will have a quicker time making up their investment, especially if fuel prices spike again. But there are other reasons to buy the EcoDiesel: It runs quietly, pulls smoothly, and tows like a champ. And when equipped with the optional air-ride suspension, the RAM 1500 is one of the most comfortable half-ton pickups you can buy.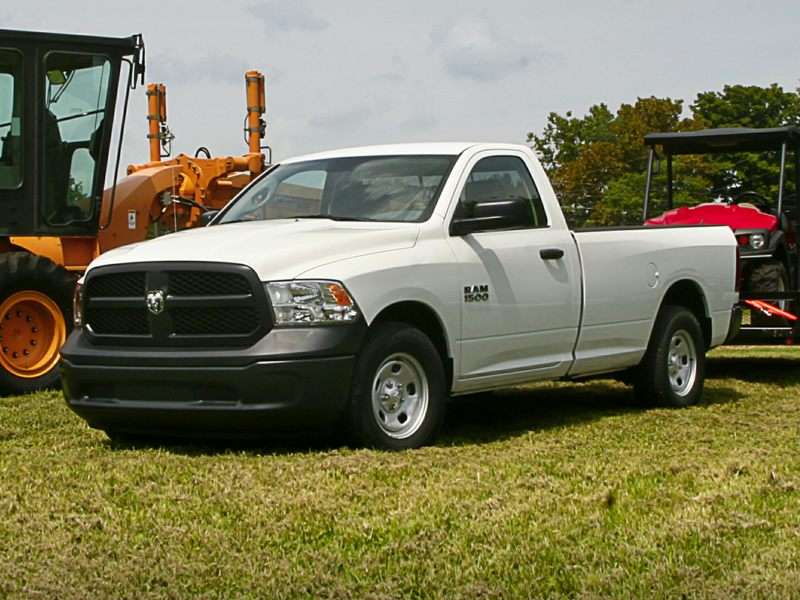 Ford F-150 2.7 EcoBoost
Full Size Pickups: 19 mpg city/26 mpg highway/22 mpg combined
Many new cars are using small turbocharged four-cylinder engines in place of V6s, and Ford is pursuing the same strategy with its trucks, substituting its 2.7-liter twin-turbocharged EcoBoost V6 for a small V8. The concept is sound: Small turbocharged engines produce big-engine power when demands are high, and return small-engine fuel economy when demands are low. The 2.7 EcoBoost certainly does a fine imitation of a V8, allowing the F-150 to accelerate, tow and haul with confidence.
But the real-world fuel economy of turbocharged gasoline engines can vary widely. At issue is the on-demand nature of the engine: Demanding big power lowers fuel economy. The F-150 has a lightweight aluminum body, which reduces the amount of power needed to move the truck, and we've had great results with the bigger 3.5-liter EcoBoost V6. But the 2.7 has to work harder to keep the F-150 on the move, and the evidence we've seen (largely circumstantial) is that the F-150 is unlikely to hit its EPA numbers if you frequently work the truck hard. Ford buyers might be better off with the 3.5-liter (non-turbocharged) V6, which is EPA rated at an even 20 mpg and comes as standard equipment on lower-end F-150 models.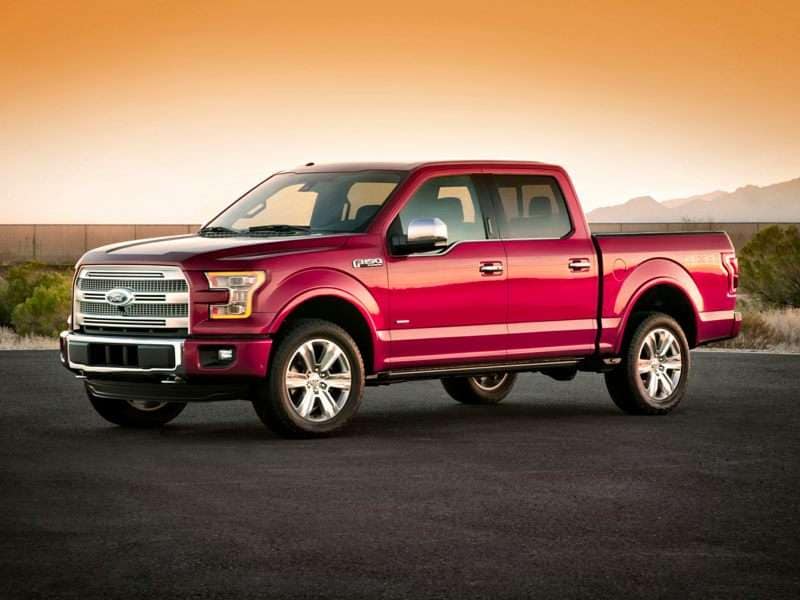 Chevrolet Silverado/GMC Sierra 1500 V6
Full Size Pickups: 18 mpg city/24 mpg highway/20 mpg combined
General Motors' most economical full size pickups rely on a modestly-sized V6 engine with several fuel-saving technologies, including direct fuel injection and the Active Fuel Management system, which allows the engine to run on only four cylinders when power demands are low. The V6 is standard equipment on base model Chevy and GMC trucks and available on all but crew-cab and top-of-the-line models, so unlike RAM and Ford, you don't have to pay extra to get the most fuel-efficient option. The 4.3-liter V6 was designed from the get-go to be a truck engine, and it delivers more torque (305 lb-ft) than the base V6 engines in other brand's pickups. But the RAM 1500's entry-level 3.6-liter V6 is slightly more economical, and the RAM has a lower base price.
Incidentally, if you prefer V8 power, General Motors has just announced that it plans to bring back the eAssist mild hybrid system for V8-powered Sierra and Silverado 1500s. Offered as a $500 option, the new system increases the 5.3-liter V8's EPA fuel economy ratings by 2 mpg to 18 mpg city/24 mpg highway/20 mpg combined—same as the 4.3-liter V6-powered trucks.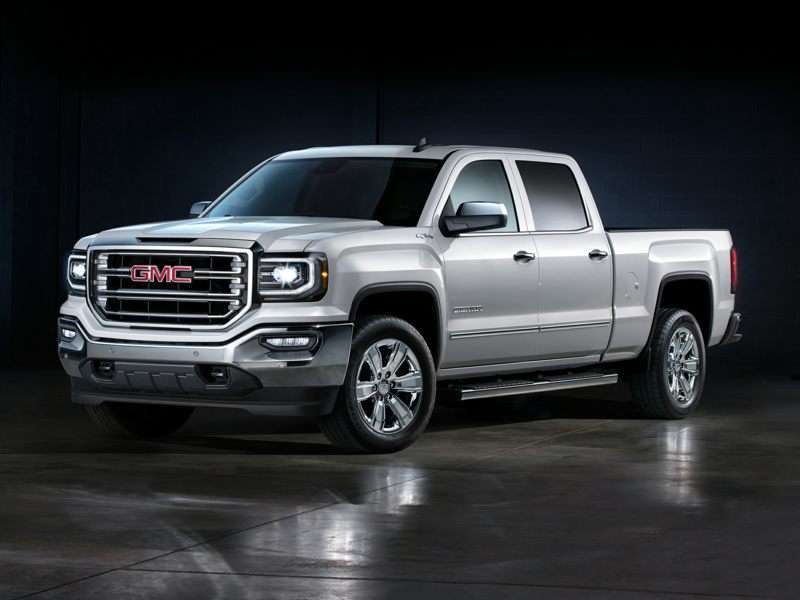 Nissan NV200
Vans: 24 mpg city/26 mpg highway/25 mpg combined
If you need a low-cost box-on-wheels, the Nissan NV200 is your best bet. Not only does its 25-mpg EPA combined rating make it the most fuel-efficient van, but it also has the lowest base price. The NV200 relies on a simple 2.0-liter four-cylinder engine tied to a continuously variable automatic transmission, also known as a CVT. CVTs are controversial—not everyone likes the way they drive—but they do a great job of extracting as much power as possible from a small engine while returning excellent fuel economy. (2015 model pictured.)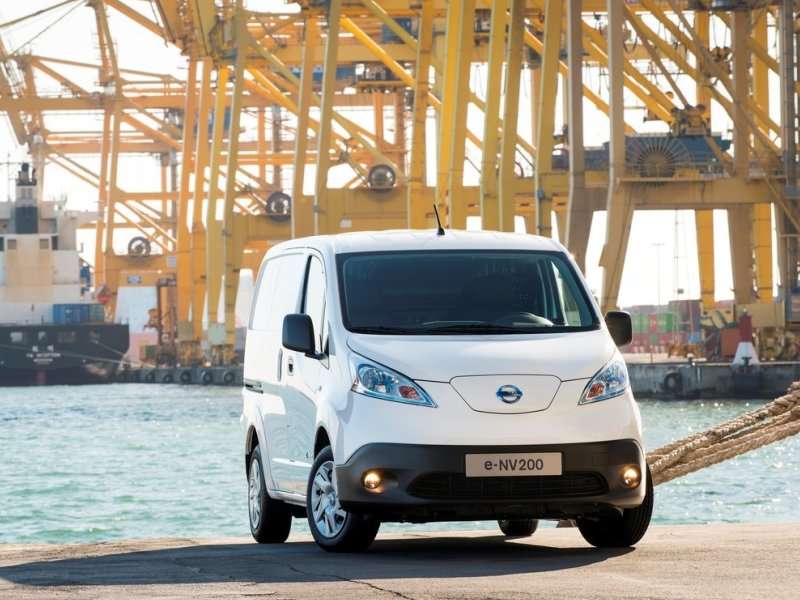 Chevrolet City Express
Vans
If you'd rather buy American, or at least an American brand, Chevrolet offers a rebadged version of the NV200 called the City Express. (Both vans are built by Nissan's plant in Cuernavaca, Mexico.) Fuel economy between the two vans is identical, though the Chevrolet's base price is slightly higher.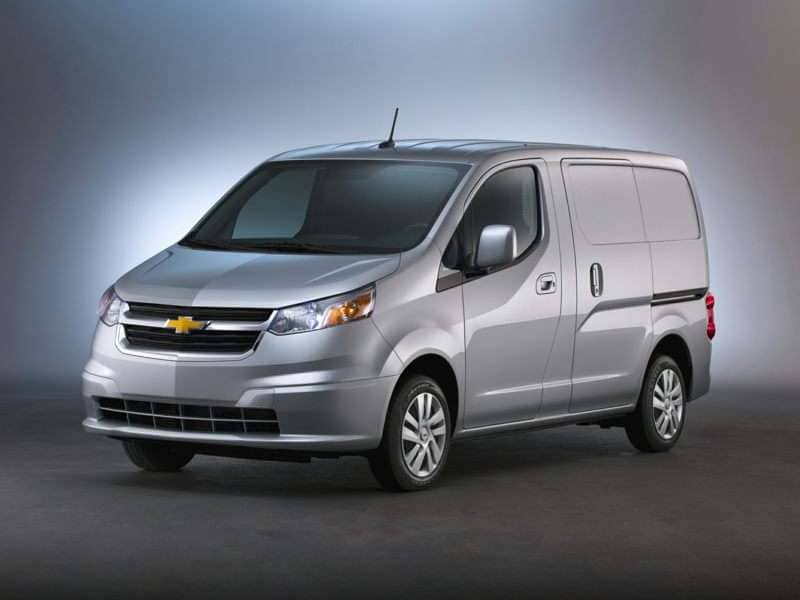 Photo by General Motors
Ford Transit Connect 1.6T
Vans: 22 mpg city/29 mpg highway/25 mpg combined
Ford's handsome European-designed Transit Connect van relies on Ford's turbocharged 1.6-liter EcoBoost engine, a $795 option, to deliver its best fuel economy, which actually exceeds the Nissan NV200/Chevy City Express on the highway (29 mpg vs. 26 mpg according to the EPA). As with the EcoBoost V6 in the Ford F-150, the fuel economy of a small turbocharged engine depends largely on demands. Running light on the highway, the Transit Connect should deliver excellent fuel economy, but heavy loads and stop-and-go traffic (and isn't that what a cargo van's life is all about?) mean that the engine will rely on the turbocharger to boost power, and that will negatively impact fuel economy. We expect owners will have more consistent results with the Transit Connect's base engine, a non-turbcharged 2.5-liter four-cylinder, but its EPA fuel economy estimates (20 city/28 highway/23 combined) would drop it to third place on this list.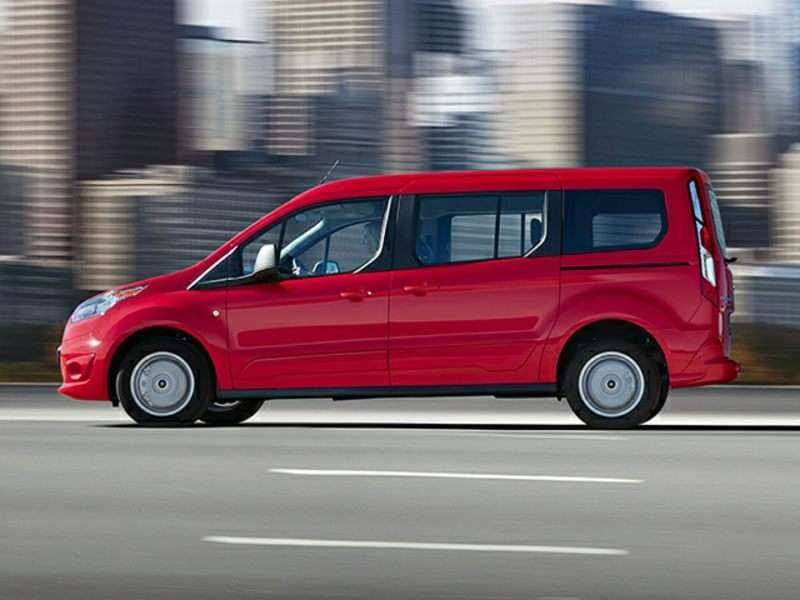 Photo by Ford
RAM ProMaster City
Vans: 21 mpg city/29 mpg highway/24 mpg combined
The RAM ProMaster City, a new entry in the small van market, uses a 2.4-liter four-cylinder engine coupled to a nine-speed automatic transmission, which helps to boost its EPA highway rating well above that of the Nissan NV200. And because the 2.4 is a non-turbocharged engine, it isn't subject to the same fluctuations in fuel economy as one might experience in the turbocharged Ford Transit Connect. We rather like the ProMaster City; it's nicer to drive than the Nissan NV200, though its long nose make it trickier to squeeze through busy urban traffic. Though the RAM ProMaster City is new to the North American market, it's an old hand in Europe. The van is a rebadged Fiat Doblo, which has sold well over a million copies worldwide.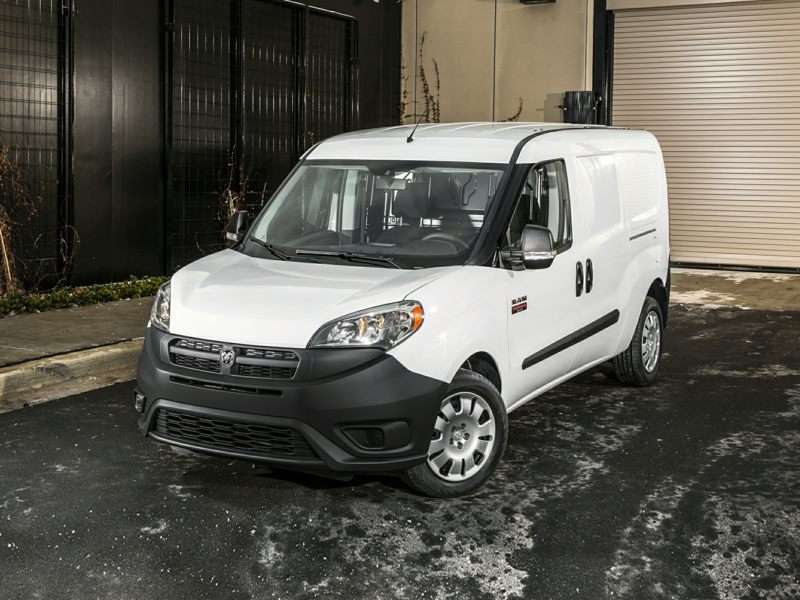 Photo by Ram Trucks