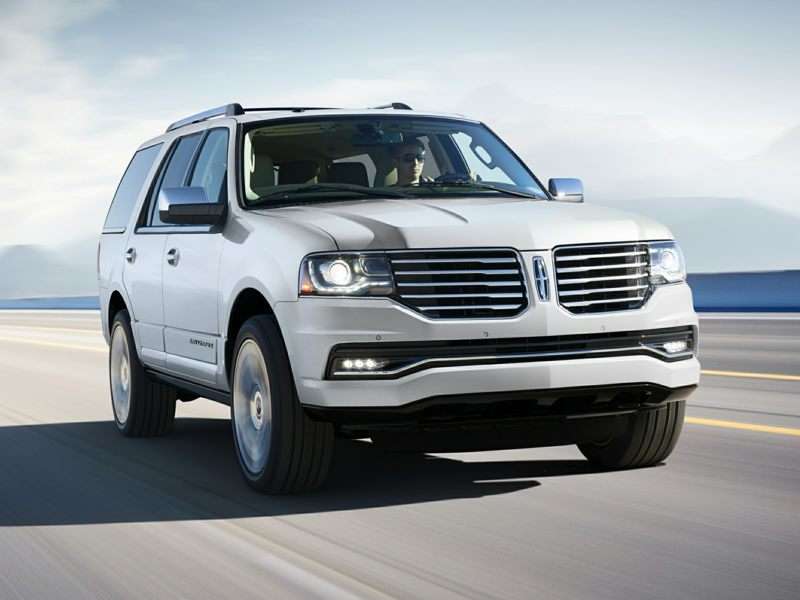 2016 Lincoln Navigator ・ Photo by Lincoln
Sport utility vehicles need to be practical, but they also need to be comfortable if they are going to haul around the entire family on a regular basis. The most comfortable SUVs aren't necessarily the most luxurious models out there, although that's an important point, too. Instead, sometimes they are the ones that provide enough room for everyone, no matter what row they happen to be seated in. Ride quality counts, too - which means that a few of the more rugged sport utility vehicles out there didn't make this list. Let's take a quick look at 10 of the most comfortable SUVs money can buy.
2016 Porsche Cayenne
The 2016 Porsche Cayenne is offered in a wide range of configurations, including a turbodiesel edition and an high performance Turbo S that stuns with well over 500 horsepower on tap. While the Porsche name might be more often associated with sports cars than people movers, the Porsche Cayenne is notable for more than just its acceleration and handling prowess - it also happens to offer one of the most buttoned-down rides in the SUV business. Combine that with a roomy cabin that is luxurious and practical at the same time, and the 2016 Cayenne leads off our list of the most comfortable SUVs.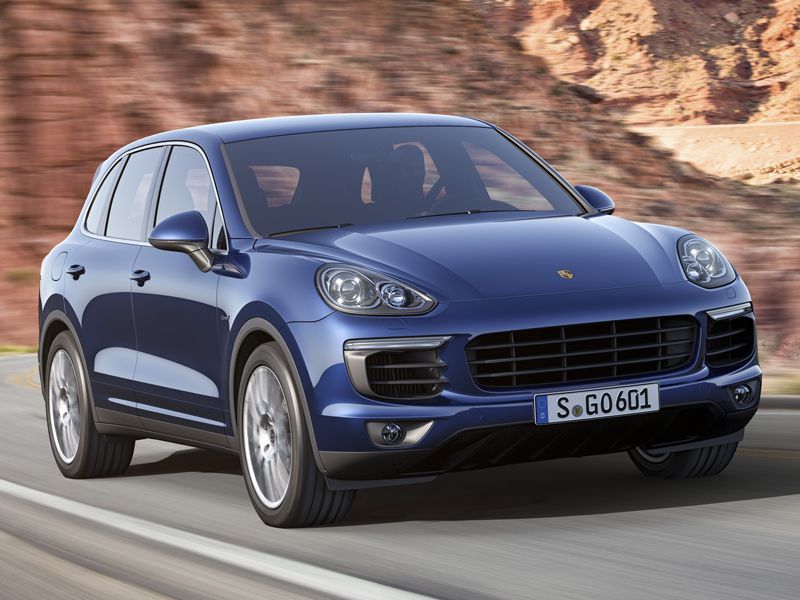 Photo by Porsche Cars North America
2016 Cadillac Escalade ESV
The 2016 Cadillac Escalade ESV simply crushes most of its luxury SUV competitors when it comes to interior volume. The extended-length Cadillac Escalade ESV sets sail with three rows of seating and the ability to handle up to eight passengers (or seven if you opt for second row captain's chairs), and the extra 20 inches added to the standard Escalade's sheet metal really make a big difference in terms of leg room for those riding in the rear. Heated and ventilated thrones are available with the Escalade, and its adaptive suspension system helps to eat up rough roads. The 2016 Escalade ESV gets a revised infotainment system, and now comes with an 8-speed auto gearbox paired to the 6.2-liter V8 engine.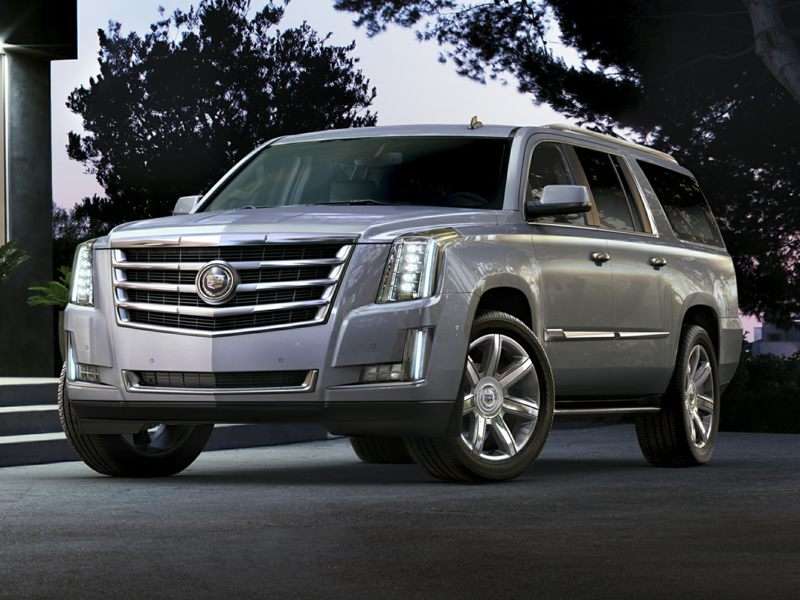 Photo by General Motors
2016 Acura MDX
The 2016 Acura MDX, one of the most popular premium SUVs in its class, rides on a recently redesigned platform that provides plenty of cabin space, which Acura has maximized with a ton of thoughtful luxury features. A sliding second row - which is controlled with a simple button push instead of an under-seat handle - allows the MDX to be configured to favor either third row or middle seat riders, and a climate control system that can actually track the position of the sun relative to the vehicle via GPS ensures that the SUV remains temperate even on the hottest of days.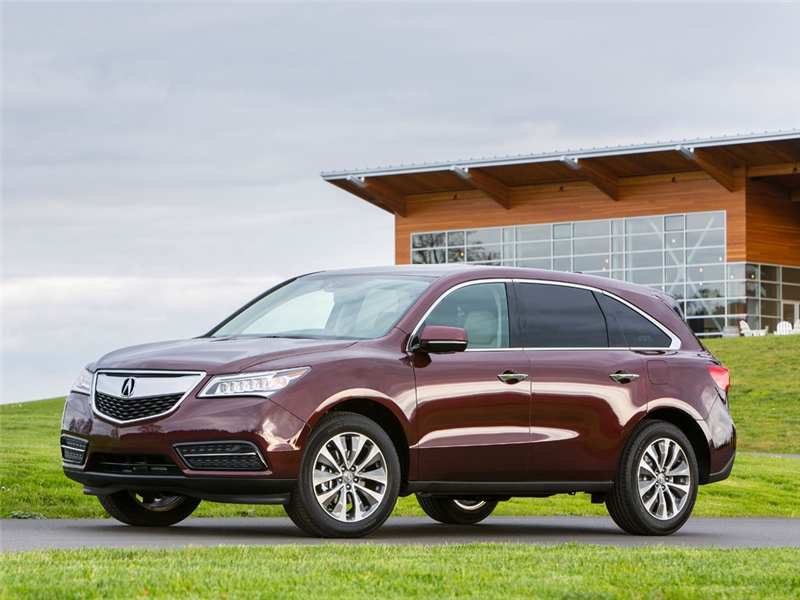 2016 Ford Flex
The 2016 Ford Flex might not be marketed as an upscale SUV, but one thing's for sure: the Flex delivers one of the most car-like rides in the large crossover segment. In many ways, the Ford Flex comes off as more of a tall wagon than an SUV, thanks to its squared-off styling, but open up any of its four doors and you'll quickly discover enough room for seven passengers across three rows. Throw in available features like a second-row refrigerator, heated and cooled seats, and a third row of accommodations that is actually capable of handling adults with dignity and grace, and it's clear to see why the Flex stands tall over many of its SUV rivals.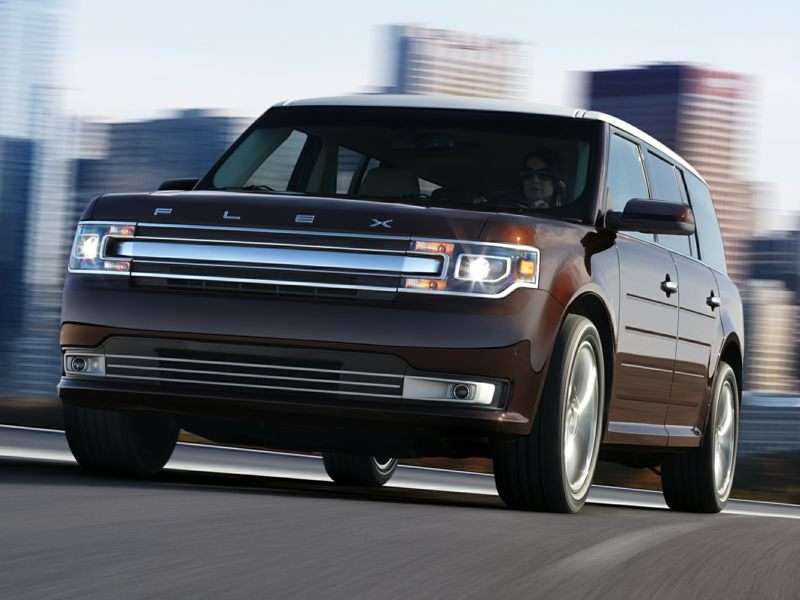 Photo by Ford
2016 Infiniti QX60
The refreshed 2016 Infiniti QX60 is a novel member of the premium brand's lineup, the first vehicle from Infiniti to favor all-out comfort over sport and performance. This isn't to say that the Infiniti QX60 is a slouch - it's not - but it does mean that the SUV's suspension system is a bit softer than one would expect (even though this year's update did firm things up somewhat). This is a bonus for luxury buyers, as the QX60 offers an exceptional cocoon that removes driver and as many as seven total passengers from the outside world. Like the MDX, the Infiniti's second row seat can slide (as much as six inches) in order to create the best possible cabin configuration, and the vehicle is also jam-packed with advanced safety gear that takes some of the stress out of daily driving. The refresh also brings the Infiniti's cabin finishes on par with the rest of the segment.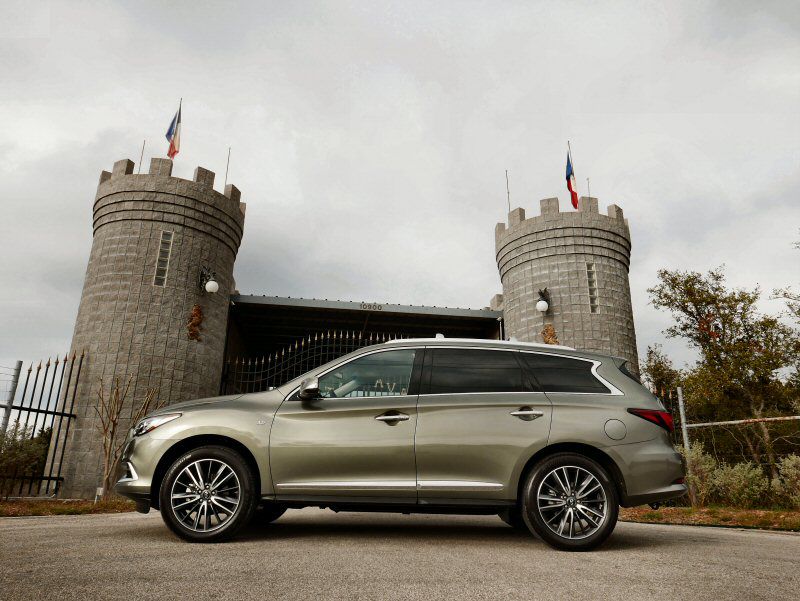 2016 Buick Enclave
The 2016 Buick Enclave surprises most drivers by way of its calm, collected demeanor, which stands in direct contrast to its substantial size. The Buick Enclave benefits from the automaker's "Quiet Tuning" technology, which includes extensive sound insulation as well as laminated glass and an active noise cancellation feature that creates a calm environment for as many as eight occupants. The Enclave's interior trappings feel in line with its luxury brethren, and its suspension system does a good job of absorbing bumps in the road without transferring them to the passenger compartment. A convenient standard Wi-Fi hot spot has been added for the 2016 model year.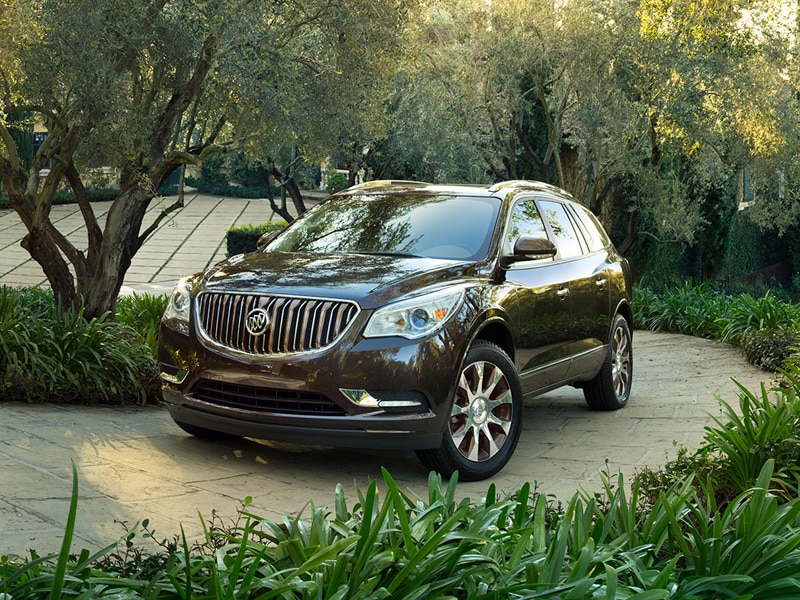 2016 Lincoln Navigator
Like the Escalade, the 2016 Lincoln Navigator is one of the last body-on-frame luxury SUVs on the market. Big in all of the right places, the 2016 Lincoln Navigator is a bit more affordable than some of its competitors yet still offers the cushy comfort that most have come to expect from the domestic brand. The swanky interior has been updated for the 2016 model year with a new infotainment system. Other features include heated and ventilated leather seats, a surround sound audio system, and a power folding third row of seating. The 2016 Navigator comes powered by a twin-turbo 3.5-liter V6 engine borrowed from Ford's F-150 pickup, good for 380 horsepower.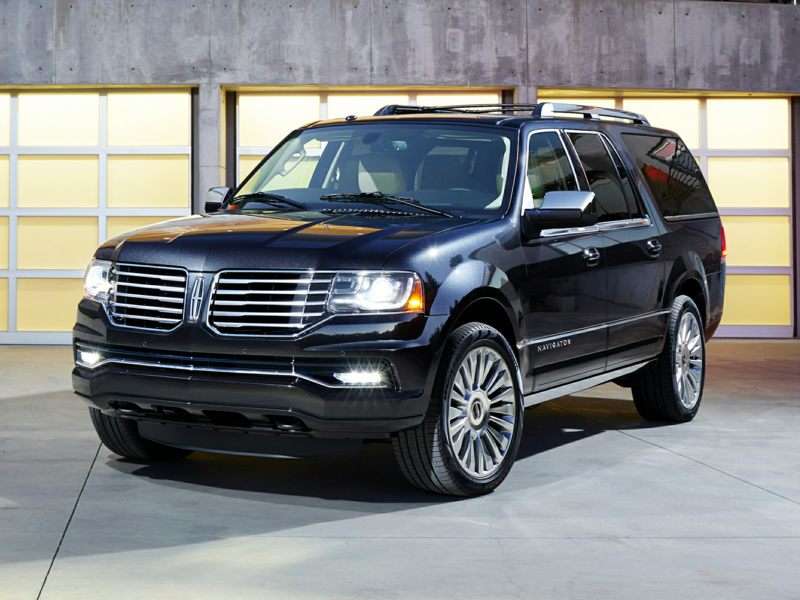 Photo by Lincoln
2016 Jeep Grand Cherokee
The 2016 Jeep Grand Cherokee has crossed the threshold completely into premium territory. Although the entry-level edition of the Jeep Grand Cherokee is still quite affordable, moving up to the Overland trim introduces a host of luxury gear, including active safety technologies, heated and ventilated leather seats, a panoramic sunroof, rain-sensing windshield wipers, and the uConnect touchscreen interface. The Grand Cherokee's 5-passenger interior accommodations are also top notch, and its outside styling bears cues that vault it to the top of its class in terms of attracting admiring stares from passersby.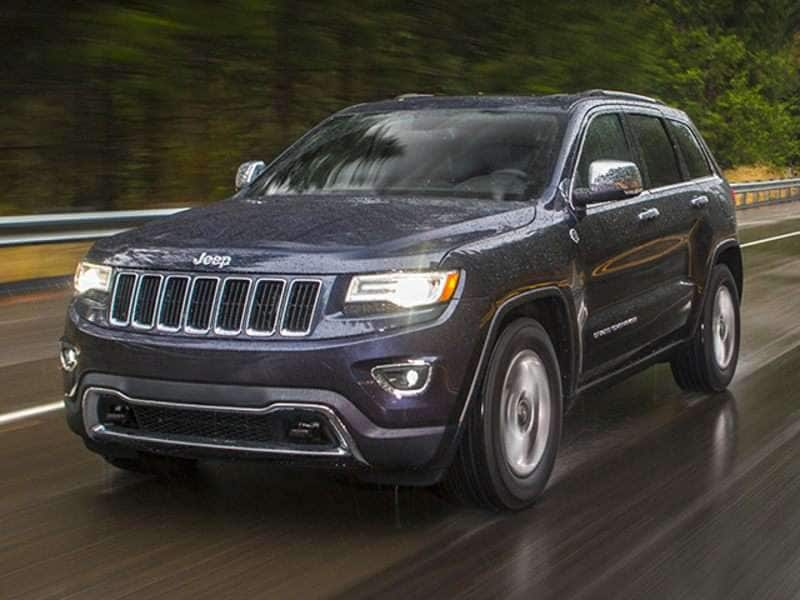 Photo by Jeep
2016 Land Rover Range Rover
The 2016 Land Rover Range Rover is the very definition of vehicular opulence. The Land Rover Range Rover's interior has been rafted from some of the finest leathers and woods available, and not only is this vehicle's cabin a sight to behold, but Land Rover engineers have dramatically cut the SUV's curb weight through the extensive use of aluminum, giving it better handling and a smoother ride that further contributes to its excellent comfort. Combined with outstanding looks and the ability to climb every mountain and ford every stream, the Land Rover Range Rover is the ultra-plush sport utility vehicle you can take to both the opera and the Mojave.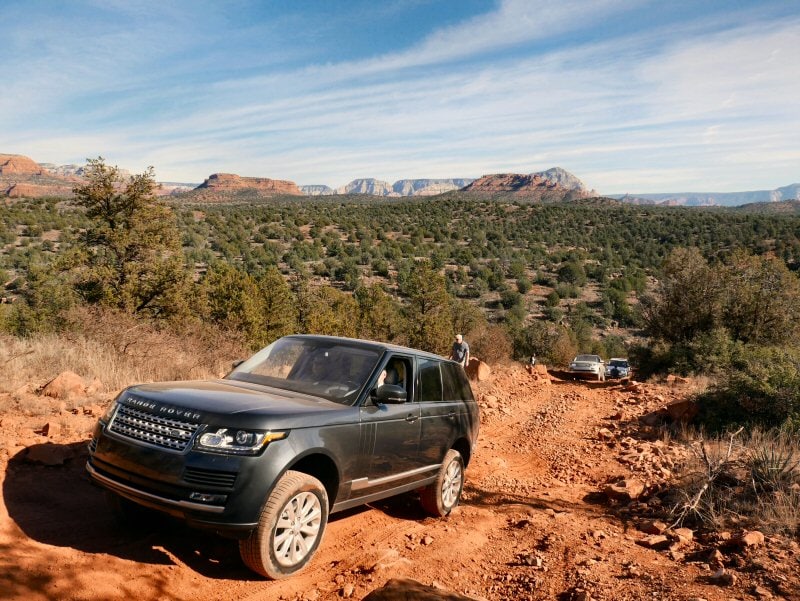 2016 Volkswagen Touareg
The 2016 Volkswagen Touareg has quietly snuck up on the luxury SUV segment and caught a few of its unsuspecting rivals sleeping. The Volkswagen Touareg shares much of its platform with the Porsche Cayenne, but the vehicle's suspension has been tuned predominantly for comfortable cruising than road course lapping. The Touareg has also been blessed with a lavishly turned-out cabin that accommodates only five passengers instead of seven in a bid to create as much space as possible for those riding in the rear. It's an effort from VW that's well worth considering as an alternative to more traditional premium brands.