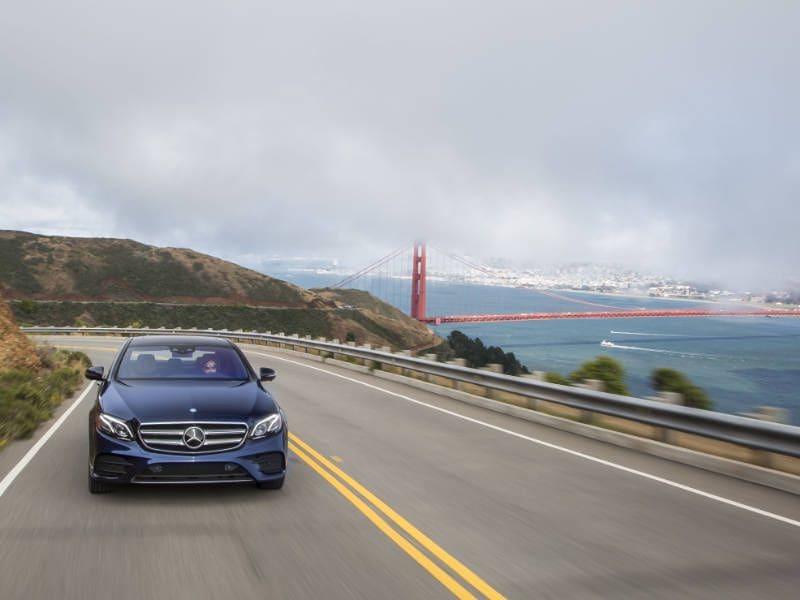 2017 Mercedes Benz E300 Front Driving ・ Photo by Mercedes-Benz
Each year, millions of people come to auto dealerships looking for the most comfortable cars for backs. And millions more probably should: According to the National Institute of Neurological Disorders and Stroke, "about 80 percent of adults experience low back pain at some point in their lifetimes." It's something that automakers recognize, too, and that's why so much attention goes into the seats in today's vehicles. After all, they're so crucial for back comfort that even compact cars can have multi-way power-adjustable seats—with multiple lumbar adjustments and heating. But it's the luxury brands that are really pushing forward in terms of back comfort, complete with complicated massaging programs. Don't worry, though; we've tracked down a few affordable choices to also keep your wallet comfortable.
2017 Lincoln Continental
One problem with finding the most comfortable car seats for bad backs is that in a lot of cases, it can be hard to quantify "comfort." That's no issue with the 2017 Lincoln Continental, however, as it has available 30-way Perfect Position Seats that just about live up to their name. Notably, for back-pain sufferers, these front seats have two ways to adjust the back bolsters, two ways to adjust the separate upper-back bolsters, two ways to adjust the recline, and, perhaps most important, 4-way power-adjustable lumbar support—and they're covered in supple Bridge of Weir leather. It's also worth noting that 10-way power-adjustable Perfect Position seats are standard in the Continental, which also splits the difference with available 24-way power-adjustable seats, as well.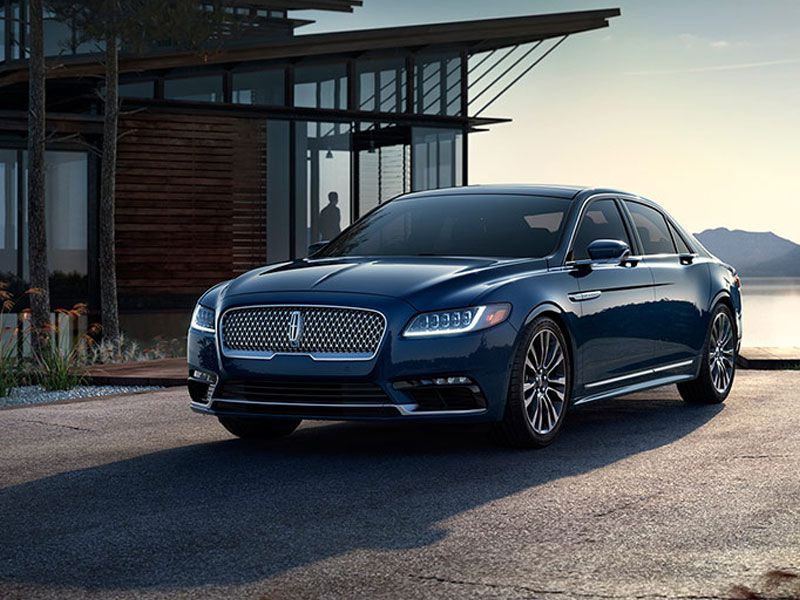 Photo by Lincoln
2017 Audi A8 L
It's always smooth sailing on the flagship for the Four-rings brand, as exemplified by the 2017 Audi A8 L. In fact, it has among the most comfortable cars seats for bad backs for the whole crew: For the driver and front-seat passenger, Audi can serve up 22-way "sport/comfort" seats that feature a 4-way power lumbar adjustment, a massaging function, heating, ventilation, and expertly sewn, diamond-stitched Valcona-leather surfaces. Meanwhile, with the A8 L's Rear Seat Comfort Package, outboard back-seat positions also welcome power lumbar adjustability and massage capability; then, as a thoughtful bonus, the front passenger seat can be adjusted from the rear-seat positions. This allows rear-seat occupants to move that front seat forward for more space.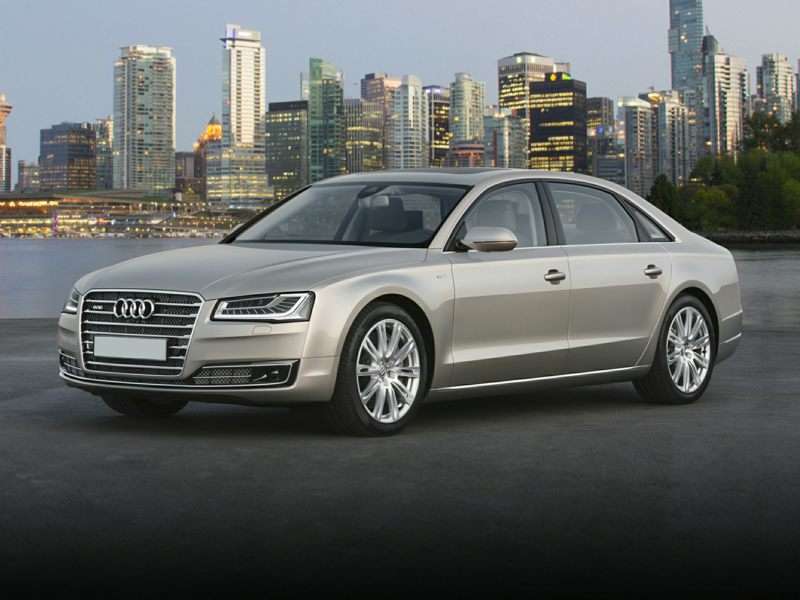 Photo by Audi
2017 Nissan Altima
Most customers, of course, have to balance economics and ergonomics, which means spending six figures for the most comfortable car seats for a bad back isn't an option. For those drivers, Zero Gravity front seats come standard on the 2017 Nissan Altima—a mainstream midsize sedan with an MSRP of only $22,500. The high-tech seats were, according to Nissan, inspired by how the human spine assumes a neutral position in the zero-gravity conditions of outer space. Here on Earth, engineers carefully positioned 14 pressure points on each seat—and deployed a standard 6-way driver's seat—to achieve similar comfort levels. Also available: an 8-way power-adjustable driver's seat and 4-way power-adjustable front-passenger seat, both with heating and leather trim.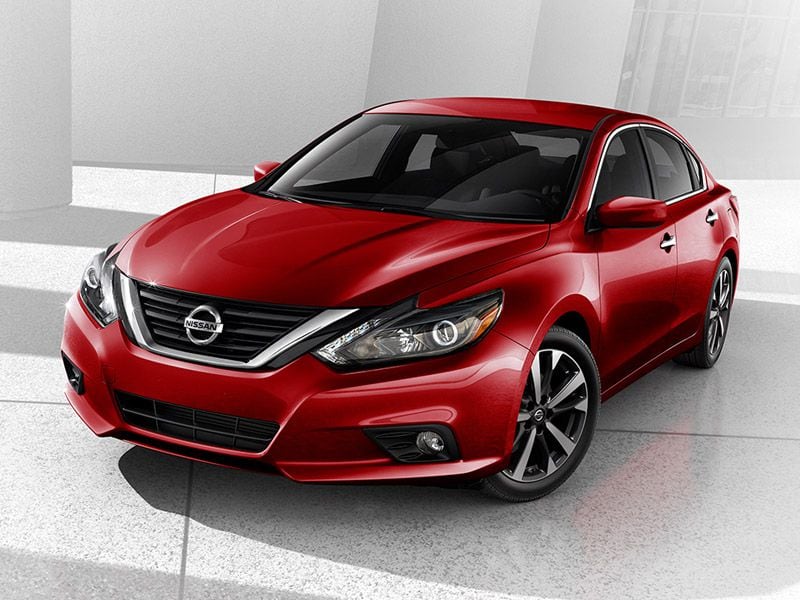 Photo by Nissan
2017 Mercedes-Benz E-Class
A surprising value opportunity for the most comfortable car seats for bad backs can be found at a brand better known for its premium offerings. That would be the 2017 Mercedes-Benz E-Class. True, the E-Class has an MSRP of $52,150, yet that's almost $45K below the entry price of an S-Class sedan, while both offer the automaker's incredible Active MultiContour Seat package. This setup brings soft leather, full climate control, a wide scope of adjustability, and an extensive range of massage functions—including "Activating" and "Mobilizing" massage programs specifically designed to stimulate tired backs. Alternatively, the "Hot Relaxing" program can provide the benefits and feel of a hot-stone massage. Topping off the package is an active seat bottom, too.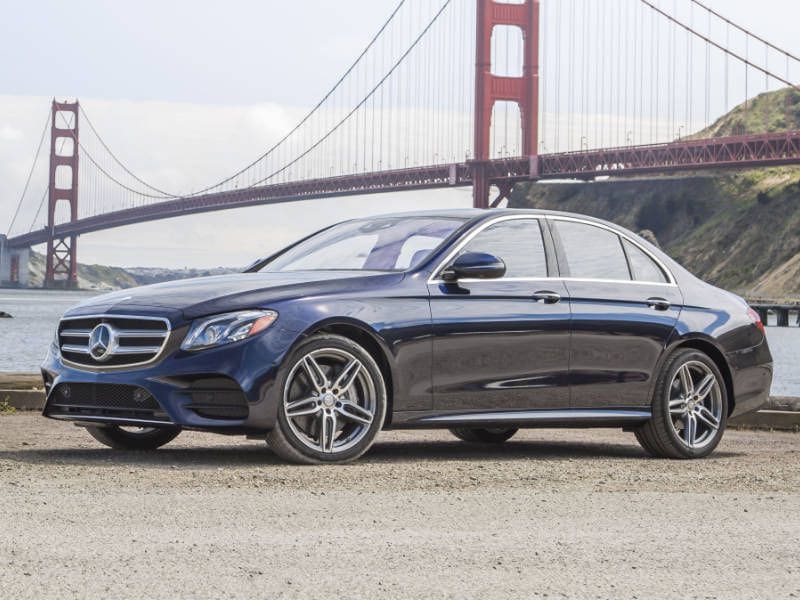 Photo by Mercedes-Benz
2017 Cadillac CT6
The 2017 Cadillac CT6 doesn't get the same attention from customers as the leading luxury brands, but it certainly gives them a great option for relieving back pain: the Platinum Extended Comfort Seats in the 2017 Cadillac CT6. Perhaps the brand's most comfortable car seats for bad backs, these feature 20-way adjustability and 15 massage settings for the driver and front passenger, along with an innovative in-seat climate control system in which heating elements are woven throughout the seat for maximum warming. Nor are back-seat occupants forgotten. With the Articulating Rear Seat package, passengers with back pain can gain relief with their own climate-controlled and massaging seats—that also have tilting cushions and 3.3 inches of seat travel.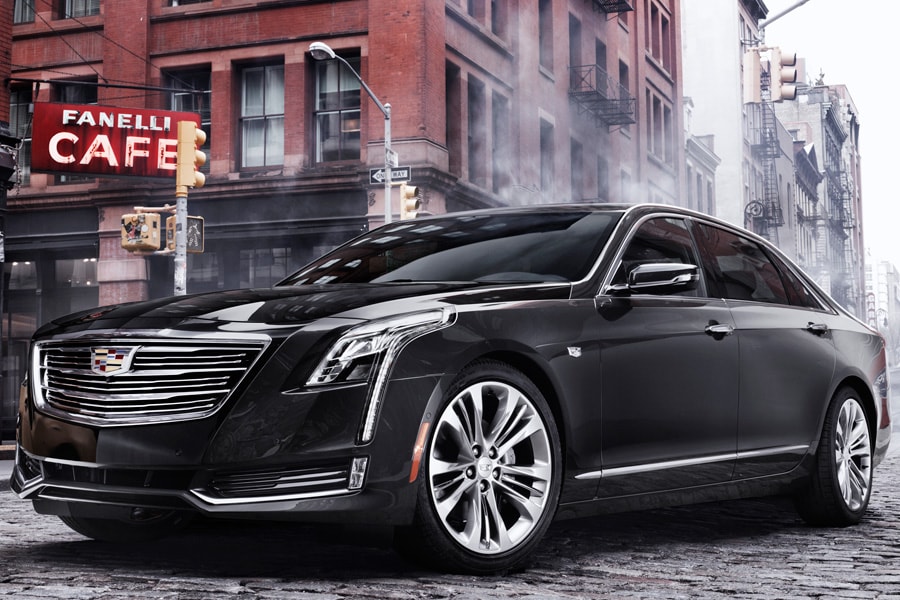 Photo by Cadillac
2017 Kia Optima
Another example of how the most comfortable car seats for bad backs are beginning to reach the mainstream is the 2017 Kia Optima. This stylish midsize sedan is priced from $22,200 with a 6-way adjustable driver's seat that includes 2-way power-adjustable lumbar support. Higher trims can showcase a 12-way power-adjustable driver's seat—with 4-way powered lumbar adjustability—for as low as $25,440. At the same time, the front-seat passenger is cared for with 10-way power-adjustable seats with 2-way power-adjustable lumbar support. Additional seat comfort factors to consider in the Optima are front-seat heating and ventilation, rear-seat heating at the outboard positions, leather surfaces in Black or Red Merlot, and three further shades of rich Nappa leather: Black, Aubergine, and Ivory.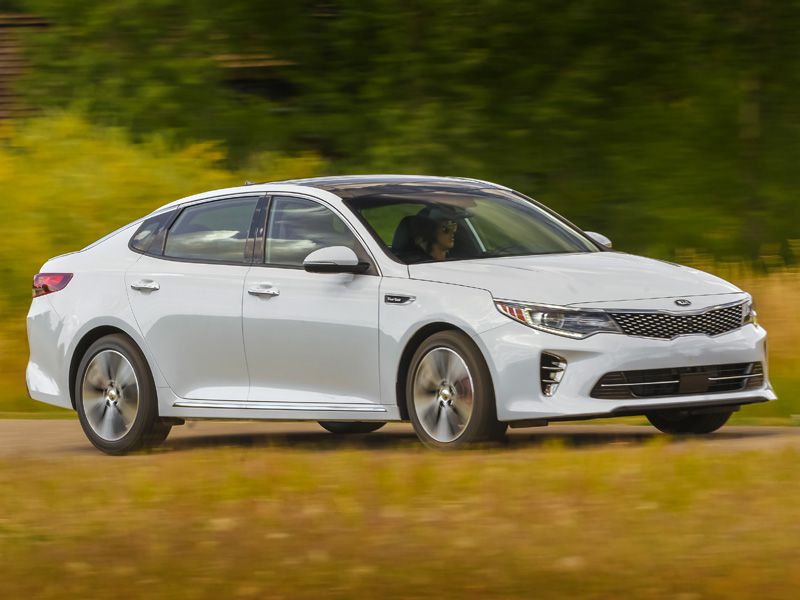 Photo by Kia
2017 Genesis G90
It's likely no coincidence: Premium German sedans are well known for furnishing the most comfortable car seats for bad backs, and the all-new 2017 Genesis G90 has its seats approved by Aktion Gesunder Rucke. This prestigious, German-based "Campaign for Healthier Backs" works closely with doctors, therapists, industrial engineers, and other stakeholders, all to make life easier for the millions of people with back pain. Moreover, the G90 is one of only two non-German cars to earn this honor, gaining recognition for its driver and front-passenger Modern Ergo Seats with 22-way power adjustability—and for its reclining, power-sliding rear seats with 12-way power adjustability on the left side and a 14-way power adjustability on the right. All seats also are heated and ventilated on Genesis V8 models.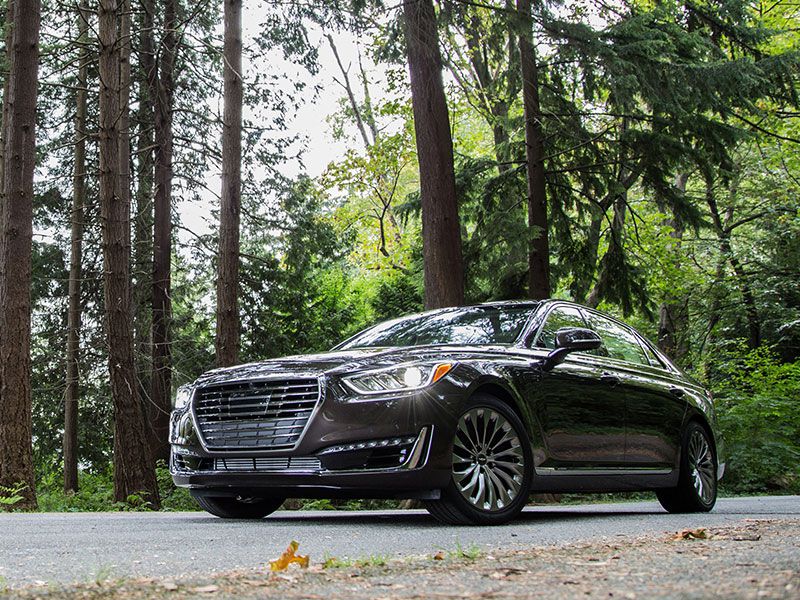 Photo by Genesis
2017 BMW 7 Series
German luxury sedans with the most comfortable seats for bad backs also include the 2017 BMW 7 Series. The standard front row, for instance, is configured with 14-way power-adjustable seats that have 4-way power-adjustable lumbar support. Yet for special spinal care, you may want to upgrade to the 20-way power-adjustable multi-contour front seats, since they have an articulated upper backrest. Or you could let your driver take the wheel and treat yourself to "spa-like levels of comfort" with the Luxury Rear Seating Package. There, you'll be coddled in Comfort seats with active ventilation, tri-level heating, and eight massage functions. Going all-in with the Rear Executive Lounge Seating raises the bar with an electrically reclining right-side seat with its own footrest.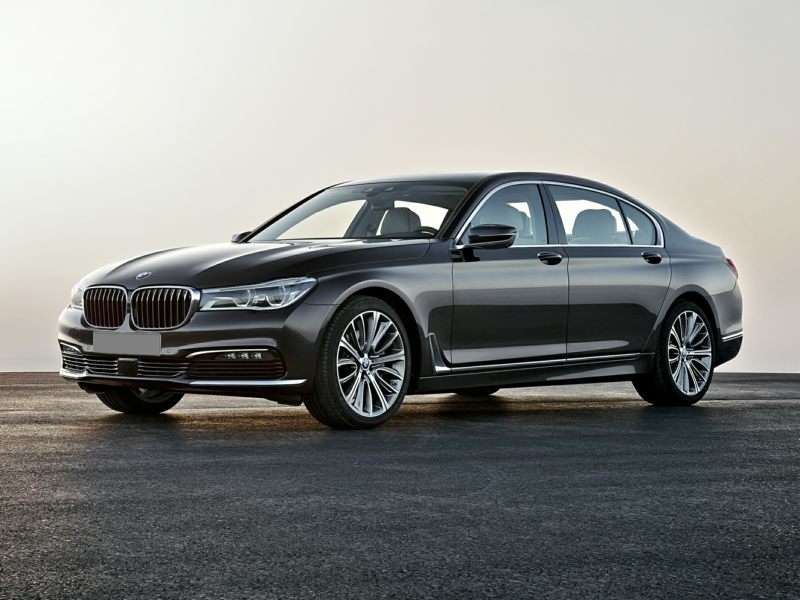 Photo by BMW
2017 Lexus LS
Joining its German rivals with the most comfortable car seats for bad backs is the 2017 Lexus LS. In this particular flagship sedan, a 16-way power-adjustable driver's seat is standard, as is a 12-way power-adjustable chair for the front passenger, and climate control can ensure backs remain at the right temperature for both occupants. That said, the Executive-Class Seating Package supplies an especially nice setup for those with back pain, complemented by heated and ventilated outboard positions in the back, with power-adjustable headrests, and a rear passenger-side seat that has a power-reclining function, its own ottoman, and a shiatsu massage program. Available semi-aniline leather surfaces can enhance comfort in all seating positions.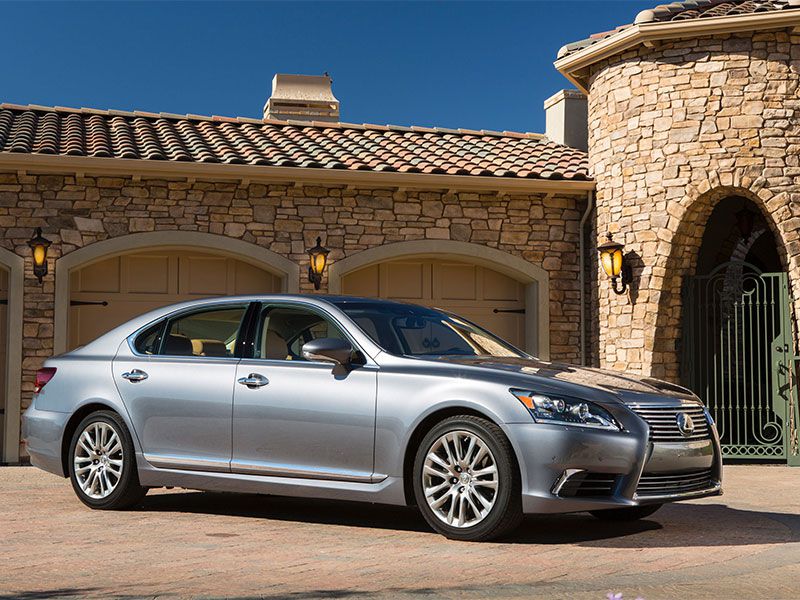 Photo by Lexus
2017 Honda Civic
The 2017 Honda Civic just may have the most comfortable car seats for bad backs and smaller budgets. Thus, the Civic sedan starts at $18,740, and that's with standard front seats that were re-engineered to bring "welcoming support for a wide range of body types" to the new-generation models. A key was changing the pivot point along which the seatbacks recline, allowing for a different, more comfortable approach to positioning. In up-level Civic trims, Honda also ups the ante with an 8-way power-adjustable driver's seat that has 2-way power-adjustable thigh support. If you have lower back pain, you know that can be crucial for pain relief.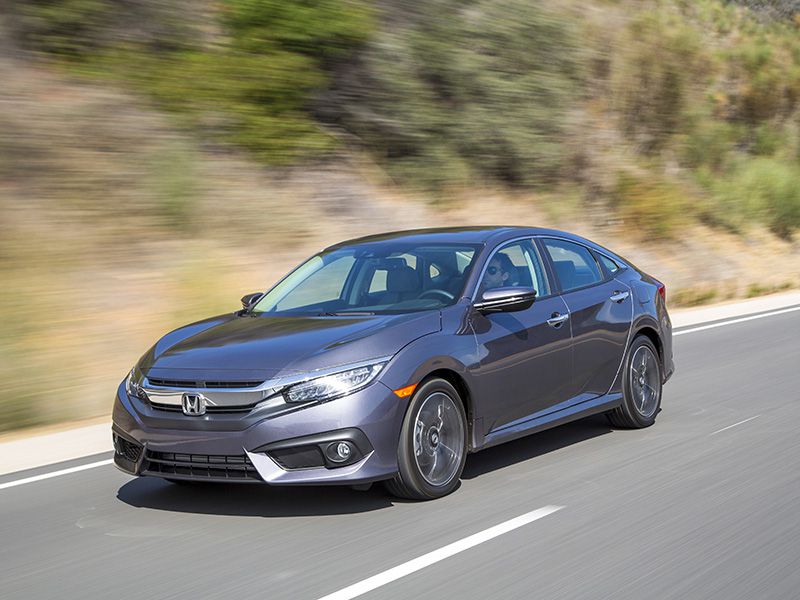 Photo by Honda