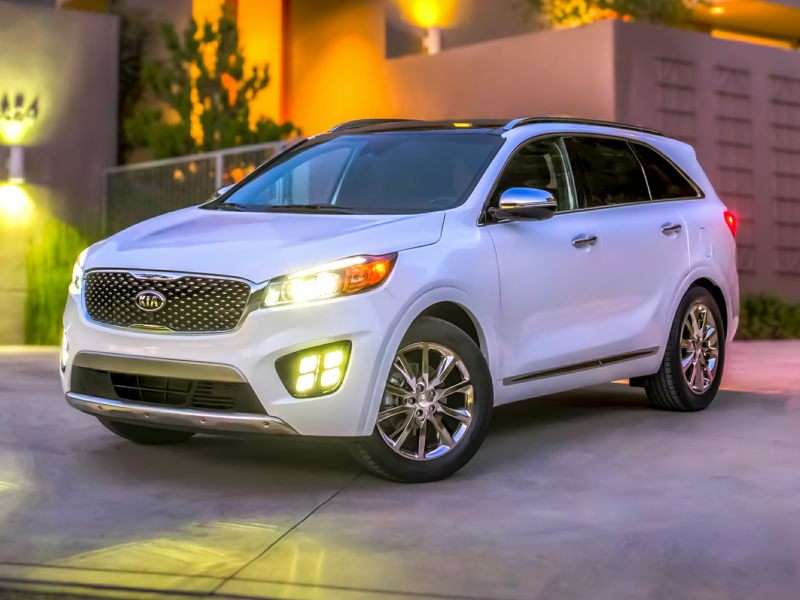 Shopping for a new vehicle based primarily on size means that other characteristics need to get prioritized, or even weeded out of the equation entirely. The mid-size SUV market is a great example, because these vehicles offer the perfect capacity for many buyers, with plenty of room for passengers and cargo, but mnaufacturers have also carved out a lot of niches in this category. Thanks to the popularity of mid-size SUVs, the newest and best models on the market boast a range of options from budget-oriented bare-bones designs to straight-up luxury offerings. For a lot of shoppers, the middle of the pack is a great place to start looking, and there are more choices than ever. Here are 10 examples of new mid-size SUVs that offer a great mix of attributes to appeal to a wide range of buyers: budget, quality, power, and a thoughtful list of features and equipment.
1) 2016 Honda Pilot
The Honda Pilot has long been a favorite of the mid-size SUV-driving crowd, and the redesigned 2016 model should only reinforce its reputation. The 2016 Pilot comes with a 3.5-liter V-6 engine that makes 280 horsepower, and it's paired to a six-speed automatic transmission on the base model and an optional nine-speed automatic on upper trim levels. Three rows of seating offer space for up to eight passengers, and Honda's designers chose high-quality materials to give the cabin an upscale look. The Pilot also boasts plenty of convenient cubbies and storage spaces throughout the cabin. Some shoppers might find the list of standard equipment a bit short on the new Pilot, although the options list offers plenty of features. Front-wheel drive is standard, but all-wheel drive is available.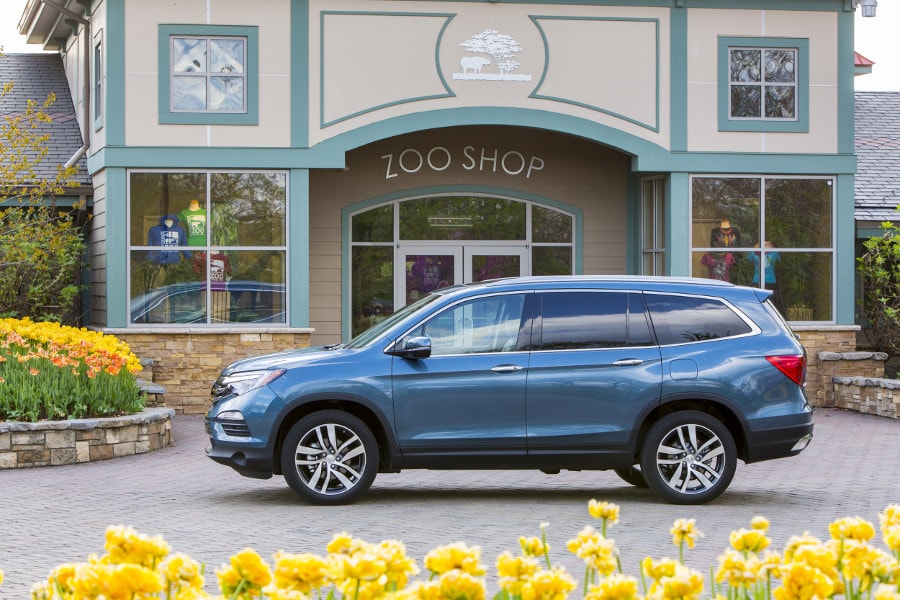 Photo by Honda
2) 2016 Volvo XC90
The Volvo XC90 has also been redesigned for 2016, and it's one of the more luxurious options on our list of practical mid-size SUVs. It should be no surprise that this Volvo offers a really nice interior, with room for up to seven occupants, as well as plenty of safety features. Standard all-wheel drive makes the new XC90 a great option for all-weather commuting and even some off-road exploring, and the XC90 also has good handling. The 2016 Volvo XC90 also has an efficient yet powerful engine, one of the best benchmarks of a vehicle that balances both form and function. The 2.0-liter four-cylinder unit is both turbocharged and supercharged, for 316 horsepower and fuel mileage of 20 mpg city, 25 mpg highway. An eight-speed automatic transmission completes the package.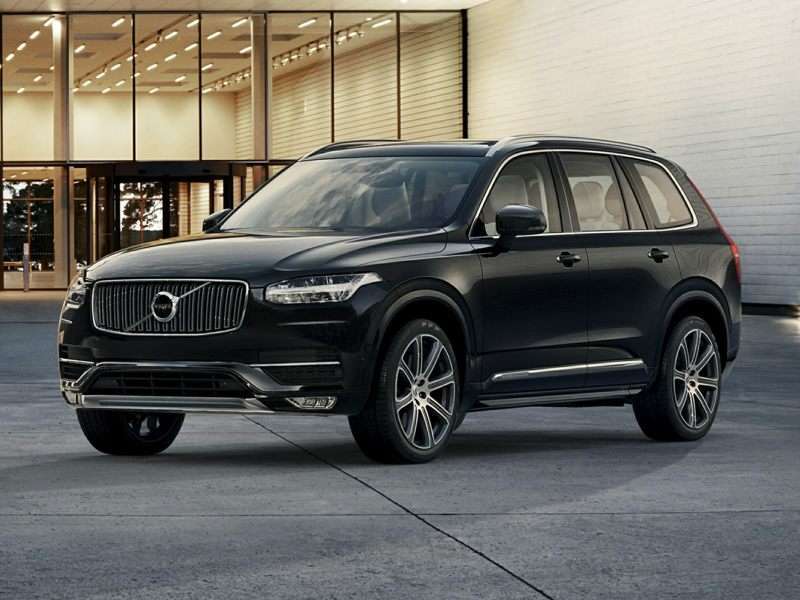 3) 2015 Nissan Murano
The Nissan Murano was redesigned for the 2015 model year, giving a new look to this affordable and reliable mid-size option. The 2015 Nissan Murano yields up to 21 mpg in the city and 28 mpg on the highway from its 3.5-liter V-6 engine and continuously variable transmission. This is very good fuel economy for the class, and the V-6 also puts out a competent 260 horsepower. Front-wheel drive is standard and all-wheel drive is optional. Though the Murano seats just five passengers across its two rows (less than some of the more expensive vehicles on this list) it's comfortable and offers more cargo space than many of its competitors. The Murano also provides plenty of standard equipment, especially considering its role on the lower end of the price spectrum.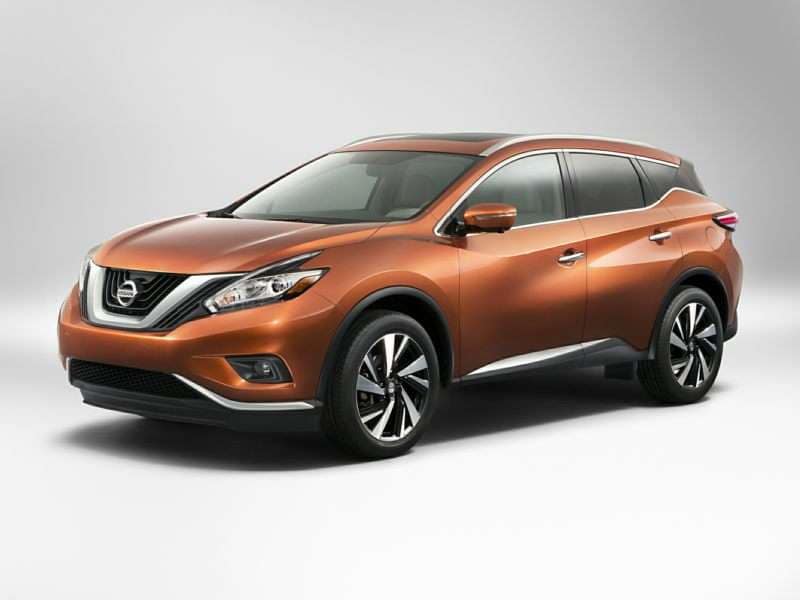 4) 2015 Toyota Highlander
The 2015 Toyota Highlander, which is considered an affordable mid-size SUV, offers seemingly endless levels of customization across four trim levels. In other words, the Highlander can very quickly approach prices rivaling larger, more luxurious SUVs. That said, the Highlander's base configuration should please many shoppers. It offers seating for up to eight passengers across three rows (or optional second row captain's chairs that drop capacity down to seven) finished in high-quality upholstery and trim. Cargo space is good, and though the base Highlander prioritizes comfort over performance, it's still quite capable, powered by a 2.7-liter four-cylinder engine that makes 185 horsepower and yields fuel economy of 20 mpg city, 25 mpg highway. A 270-horsepower 3.5-liter V-6 is available, and both come with a six-speed automatic transmission.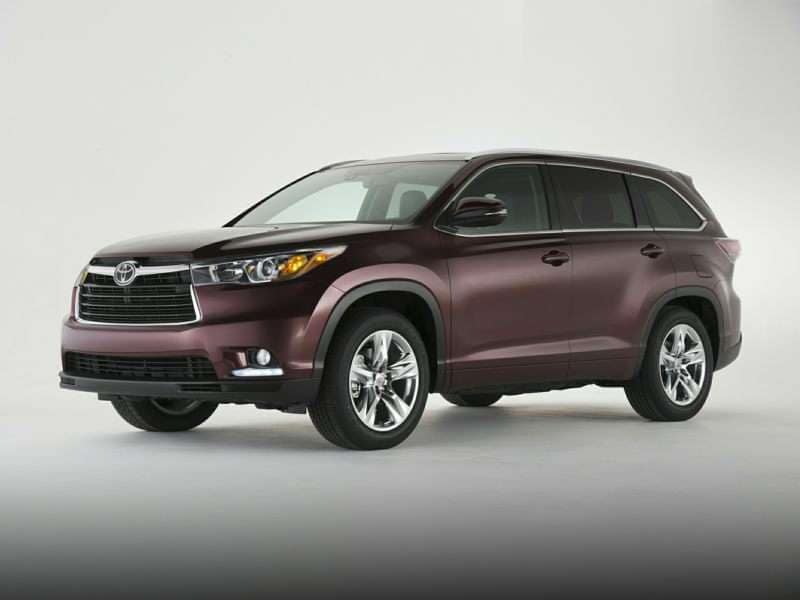 5) 2015 Hyundai Santa Fe
The 2015 Hyundai Santa Fe is another good option for a new mid-size SUV on a budget. Hyundai's SUV lineup aren't the most glamorous offerings on the road, but the brand prides itself on providing good design with a good value. The Santa Fe seats up to seven thanks to its third row, and the cabin features more upscale materials than shoppers might expect based on its price of entry. Fuel economy for the Santa Fe is about average for the class. Its 3.3-liter V-6 engine gets 18 mpg city and 25 mpg highway. The engine, which is paired to a six-speed automatic transmission, also makes 290 horsepower, which is enough to provide the Santa Fe with solid performance. Electronic equipment is easy to use, emphasizing the Santa Fe's focus on convenience.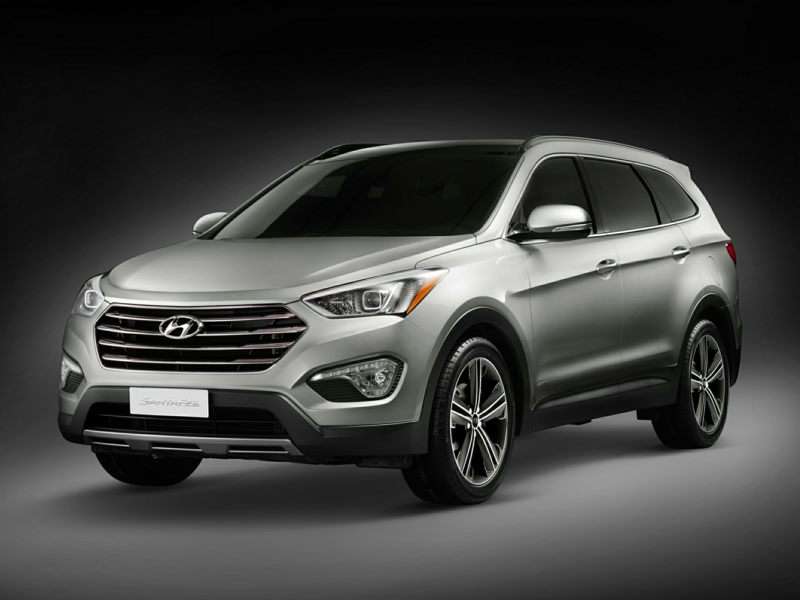 6) 2015 BMW X5
The 2015 BMW X5, one of the most popular mid-size luxury SUVs on the market, offers seating for five or seven. As a performance-oriented brand, BMW balanced the SUV's functionality with good power and great handling, making the X5 a versatile vehicle that's also really fun to drive. Though the X5 is by no means a bargain player, it earns a spot on this list thanks to its key combination of sport and utility. A suite of turbocharged engine options offer potent performance (up to 445 horsepower) as well as great fuel economy for the class, and a well-tuned eight-speed automatic transmission keeps the power flowing smoothly and efficiently. A sporty suspension system provides the X5 with confident and athletic handling. Rear-wheel drive is standard and all-wheel drive is available.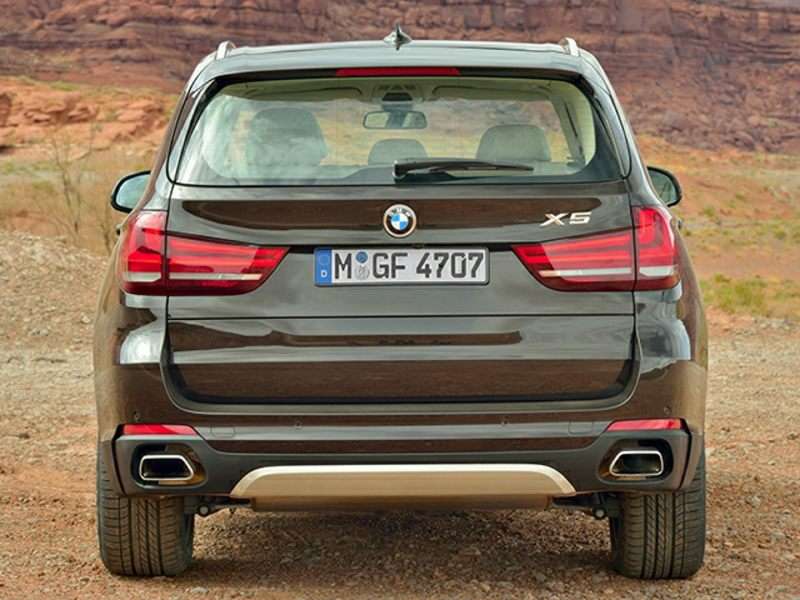 7) 2015 Porsche Cayenne E-Hybrid
The 2015 Porsche Cayenne E-Hybrid earns a spot on our list of well-balanced mid-size SUVs thanks to the way it allows its buyers to indulge in pure luxury, yet still offers high-tech efficiency. The Cayenne E-Hybrid consumes more fuel than many of its hybrid SUV competitors, but many of those competitors can't beat the Cayenne's performance and driving experience. The 2015 Cayenne E-Hybrid is a plug-in hybrid that mates a supercharged 3.0-liter V-6 gasoline engine, an electric motor, and an eight-speed automatic transmission, for a total of 416 horsepower. This drivetrain achieves 21 mpg city and 24 mpg highway in gas-only mode, and while running on electric, it gets 47 mpg equivalent. The 2015 Porsche Cayenne E-Hybrid accommodates five passengers within its opulent confines.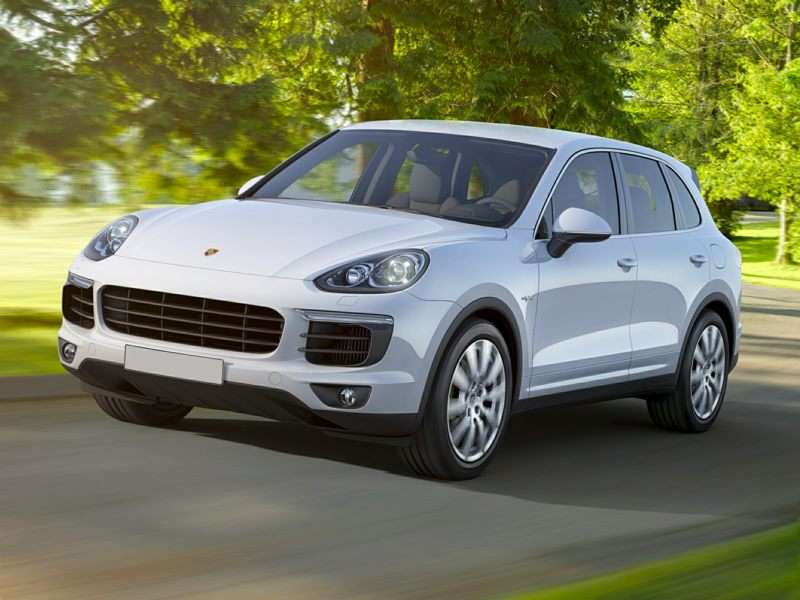 8) 2016 Kia Sorento
Kia's managed to position itself as a brand that provides excellent value for the money, and the redesigned 2016 Sorento mid-size SUV is a prime example, demonstrating that a new vehicle doesn't need to be expensive to feature good design and functionality. The Sorento is on the lower end of the price scale, but it provides good reliability and safety. It also offers an optional third row of seating, increasing capacity from five to seven passengers, and the cabin materials are nicer than many shoppers might expect. The base 2.4-liter four-cylinder engine yields 185 horsepower and solid fuel economy, but buyers can upgrade to a turbocharged 2.0-liter four-cylinder or a 3.3-liter V-6 for a reasonable premium. Five trim levels and plenty of options round out the 2016 Kia Sorento.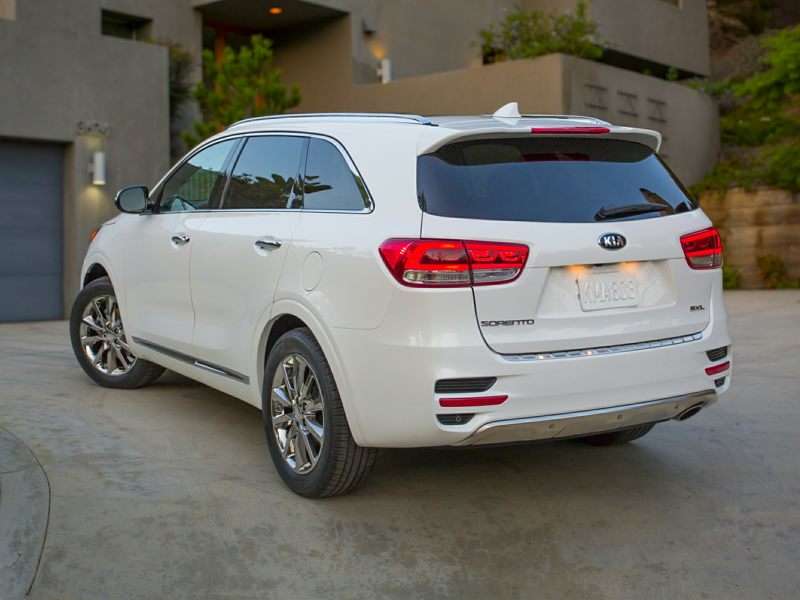 9) 2015 Ford Edge
The 2015 Ford Edge is totally redesigned and boasts a ton of options for engines and trim levels, letting buyers sort out the form and function equation for themselves. The 2015 Edge seats five passengers and is most efficient when ordered with the base model's turbocharged 2.0-liter four-cylinder engine that delivers 245 ponies. However, the upgraded 3.5-liter V-6 and the Edge Sport's 2.7-liter twin turbo V-6 are also good choices. The Ford Edge pairs its engines with a six-speed automatic transmission and offers the choice of front-wheel drive or all-wheel drive. The Ford Edge also features 73.4 cubic feet of interior space, making it a great mid-size SUV for carrying both people and cargo, and high-quality cabin materials make the ride both classy and comfortable.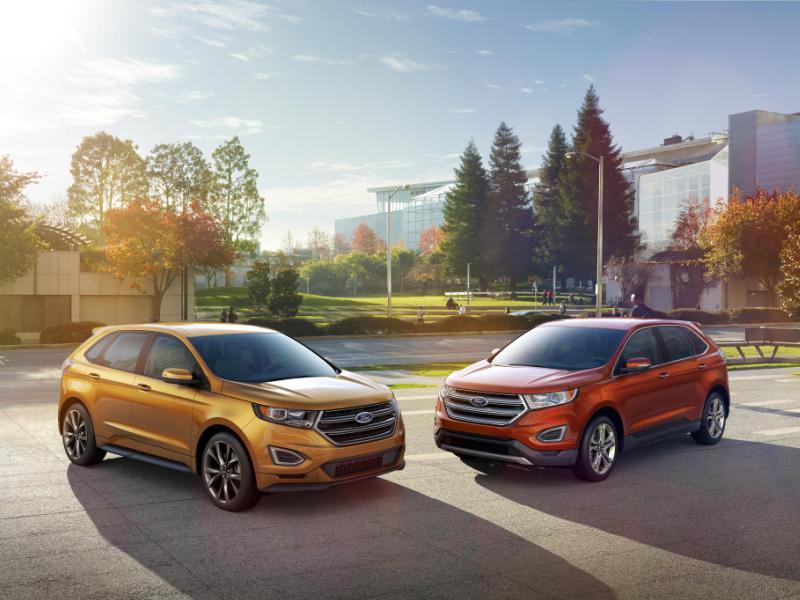 10) 2015 Jeep Grand Cherokee
The Jeep Grand Cherokee scores perpetual functionality points for its off-road prowess, which it manages to achieve without sacrificing looks or comfort. The 2015 version of this five-passenger mid-size SUV enhances its skills with a generous ride height, well-engineered suspension, and the choice of three different four-wheel drive systems, each tuned slightly differently for buyers with discerning taste in such matters. The 240-horsepower 3.0-liter turbodiesel V-6 is the most efficient of the current Grand Cherokee lineup, but there's also a 3.6-liter V-6 and a 5.7-liter Hemi V-8 on the menu. Power and capability are a given with the Jeep Grand Cherokee, but it also provides a modern exterior and a comfortable ride, boasting a cabin full of nice materials and plenty of features and equipment.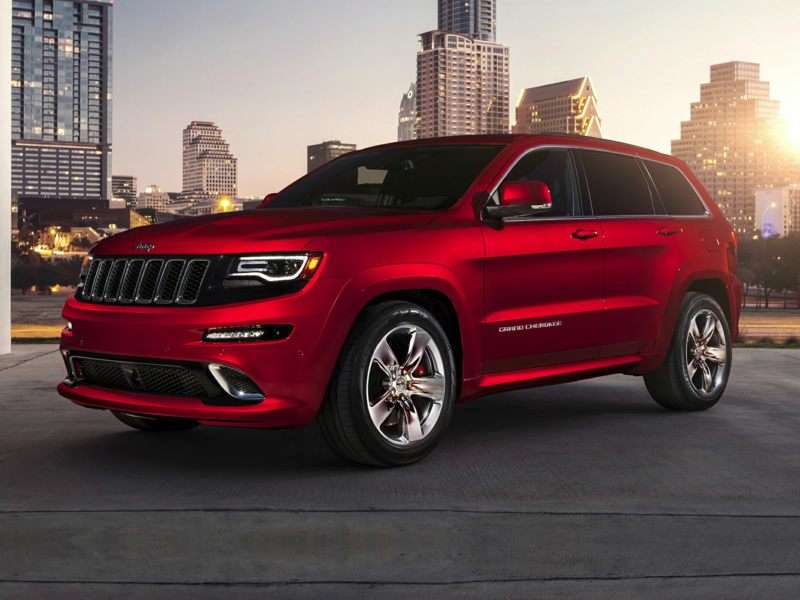 Photo by Jeep