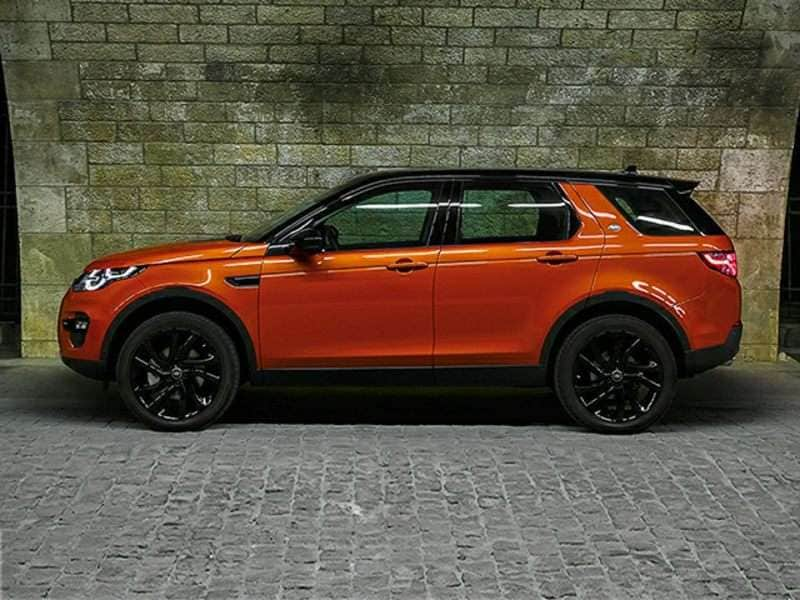 2016 Land Rover Discovery Sport ・ Photo by Jaguar Land Rover
Luxury SUVs under $40,000 make a great first step into the premium vehicle segments. The vehicles are still relatively affordable, yet you can enjoy the kind of upscale ownership experience that you don't get from the mainstream brands. And make no mistake, these SUVs offer their fair share of high-end content despite their moderate MSRPs.
Just be aware that our low-cost SUVs often keep their prices down by keeping their size down. Only compact and subcompact choices start below our $40K limit. On the other hand, since they're SUVs, they can offset their nimble footprints by providing more storage space than bigger sedans. We need a lot more room to tell you about the rest of their advantages, though, so keep reading.
2020 Cadillac XT4
The 2020 Cadillac XT4 is one of the compact luxury SUVs under $40,000. All-new last year, the XT4 showcases standard content such as advanced driver-assistance systems, signature LED lighting, mobile Wi-Fi, and an 8-inch touchscreen. A turbocharged four-cylinder engine is standard as well, for snappy acceleration and EPA ratings of 24 mpg city/30 mpg highway/26 mpg combined.
The XT4 also makes a good choice because its starting price is low enough — at $35,695 — that you have some budget left over for upgrades. Our suggestion: Go for Cadillac's all-wheel drive system ($2,500) and the Cold Weather Package ($850). The former is a high-tech dual-clutch setup, and the latter keeps you cozy with heated front seats, heated outboard rear seats, and a heated steering wheel.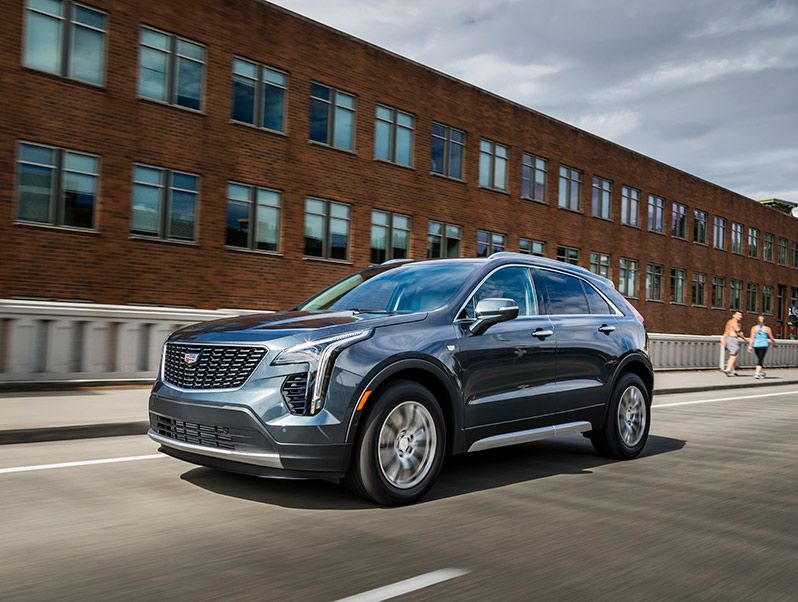 Photo by Cadillac
2020 Lincoln Corsair
The 2020 Lincoln Corsair is the brand's second all-new SUV of the year. But while the 2020 Lincoln Aviator is aimed at pricier, three-row rivals, the Corsair competes against smaller luxury SUVs under $40,000. To be exact, the Corsair's entry price is $35,945, and that includes Lincoln's Co-Pilot360 safety bundle. Lincoln then supplies Cadillac-matching standard content like a turbocharged four-cylinder engine, LED headlights, mobile Wi-Fi, and an 8-inch touchscreen.
The differences are in the details. For example, the Corsair — but not the Cadillac XT4 — has a standard blind-spot warning with lane-keeping assistance. As a practical benefit, the Corsair has nearly 20 percent more cargo space. Also, instead of the harsh tones of typical warning chimes, those in the Lincoln have been created by the Detroit Symphony Orchestra.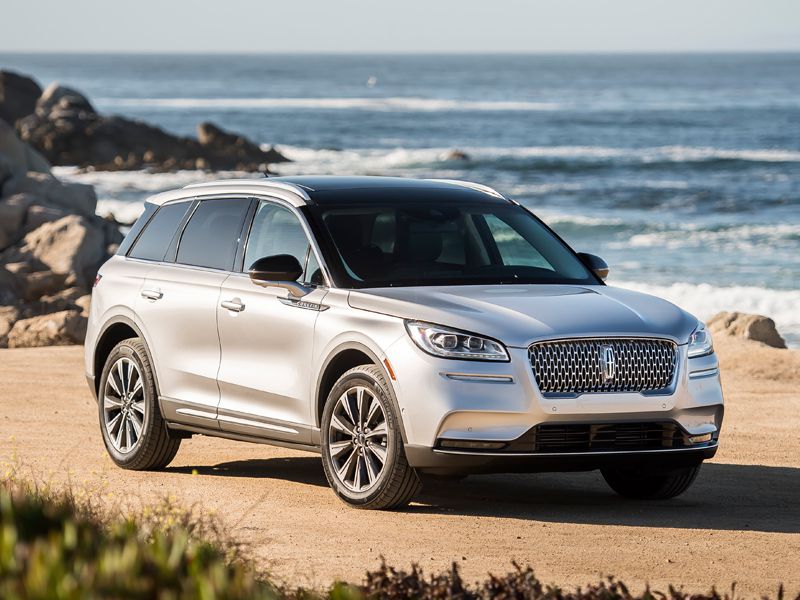 Photo by Lincoln
2020 Lexus UX
Lexus actually sells two luxury SUVs under $40,000: the subcompact 2020 Lexus UX ($32,300) and the compact 2020 Lexus NX ($36,870). We like the UX today, especially for urban areas where its nimble dimensions help you maneuver through traffic.
The UX also stands out as an impressive value. That's because you can order a UX 250h F Sport and add the Lexus Luxury Package for a retail total of $39,420 (before taxes, destination charges, etc.). At that stage, the UX boasts all-wheel drive, a sport-tuned suspension, climate-controlled front sport seats, a power moonroof, 18-inch wheels, a hands-free tailgate, and a wide array of technologies. A hybrid powertrain seals the deal with EPA ratings of 41 mpg city/38 mpg highway/39 mpg combined.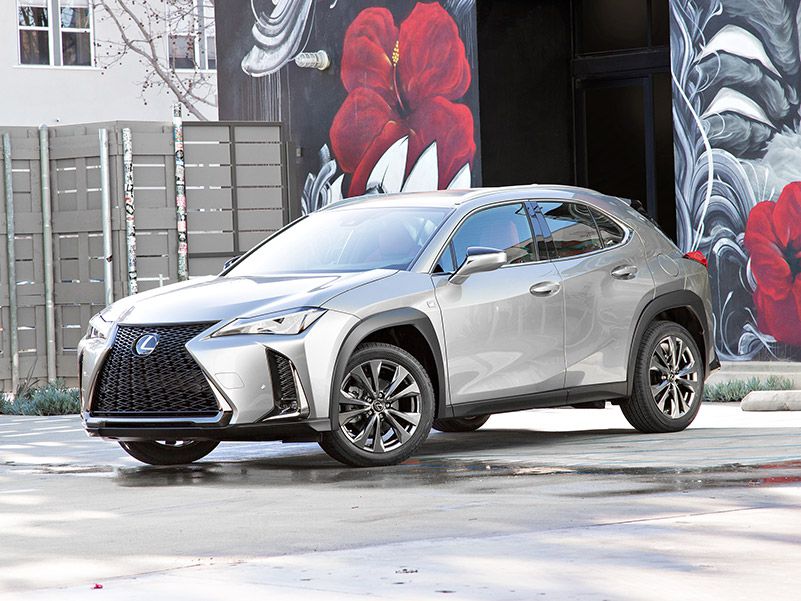 Photo by Lexus
2020 Land Rover Discovery Sport
Land Rover is to upscale SUVs what the Jeep brand is to the mainstream. In fact, the 2020 Land Rover Discovery Sport has more standard ground clearance, the ability to wade through deeper streams, and better off-road approach and departure angles than a comparable Jeep Cherokee. The compact Discovery Sport comes standard with four-wheel drive, too, and that's extra on the Cherokee.
Beyond being more capable than most luxury SUVs under $40,000, the Discovery Sport also has a more versatile cabin. A highlight is an optional third row of seating that increases the vehicle's MSRP from $37,800 to $39,000. The two third-row seats are ideal for smaller passengers, and they provide more legroom than the third row of the Chevrolet Tahoe full-size SUV.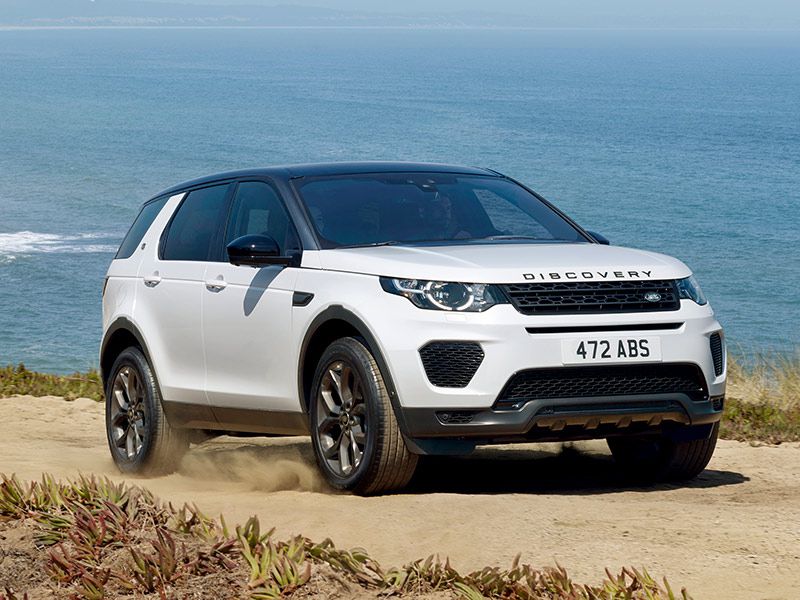 Photo by Land Rover
2020 Infiniti QX50
Although many luxury SUVs under $40,000 are equipped with standard safety technology, few are up to the level of the 2020 Infiniti QX50. For example, even the least expensive QX50 — with an MSRP of $37,250 — leaves the factory with automatic reverse emergency braking. This is rare on 2020 model-year vehicles of any price. The QX50 is also among the rare SUVs here with a standard blind-spot monitoring system, rear cross-traffic alert, and lane-departure warning.
Another surprise is a standard dual-display infotainment system, which leverages stacked 8- and 7-inch touchscreens. It's further worth noting that the QX50 is a bit bigger than a typical compact SUV. Compared to the Cadillac XT4, the QX50 is 3.6 inches longer and has 13 percent more total cargo space.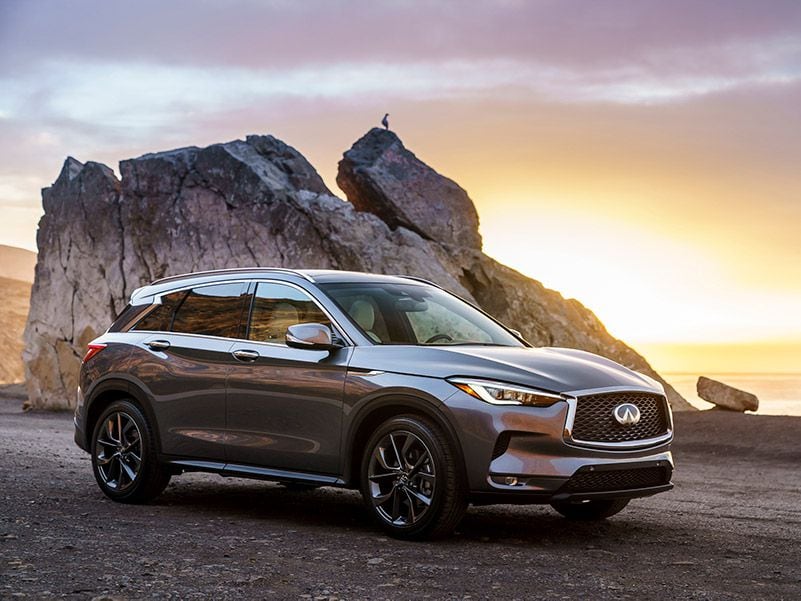 Photo by Infiniti
2020 Acura RDX
As you could probably tell by now, luxury SUVs under $40,000 can deliver a huge variety of benefits. But we've also found one such vehicle that accepts deliveries itself. We're talking about the 2020 Acura RDX, which is part of Amazon's Key In-Car Delivery program. Free for Prime members, the service relies on the owner's ability to remotely unlock and lock the RDX's door so that packages can be placed inside.
Acura's high-tech approach to the segment additionally includes standard features such as a 10.2-inch infotainment display, an award-winning touchpad controller, Android Auto, Apple CarPlay, mobile Wi-Fi, and the AcuraWatch suite of driver-assistance measures. All that — plus the brand's Super Handling All-Wheel Drive — is covered by a retail price of $39,600.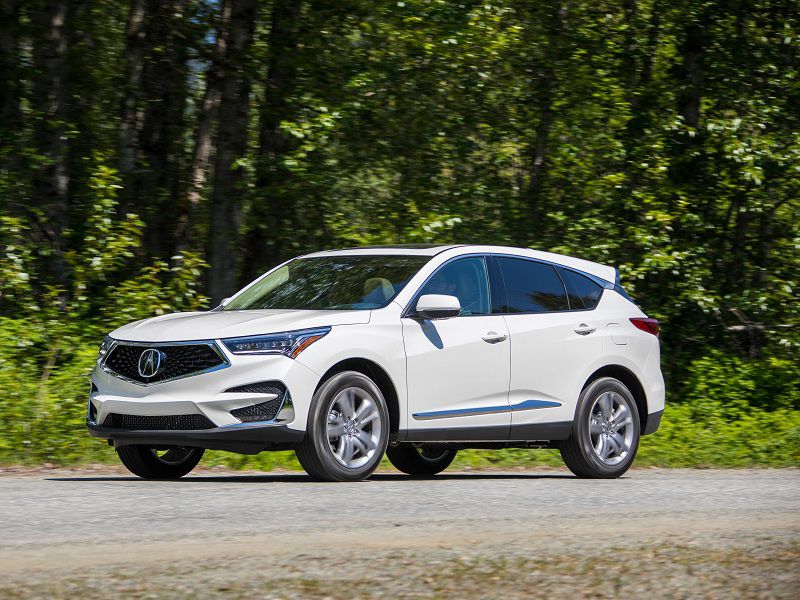 Photo by Acura
2020 BMW X1
The 2020 BMW X1 and 2020 BMW X2 are variations on a theme, with both sharing a platform and both qualifying as luxury SUVs under $40,000. We prefer the X1 because it has a more traditional SUV design — for more cabin space — than the X2 "Sports Activity Coupe." The extra room is extra important since these are subcompacts. Every inch counts for comfort and practicality in this segment.
The X1 also makes your dollars count with an MSRP that's $1,200 below the starting point of the X2. For $37,200, the X1 xDrive28i is outfitted with all-wheel drive, navigation, an 8.8-inch touchscreen, and BMW's Active Driving Assistant safety bundle. The X1's standard turbo engine takes you from 0 to 60 in 6.3 seconds, too.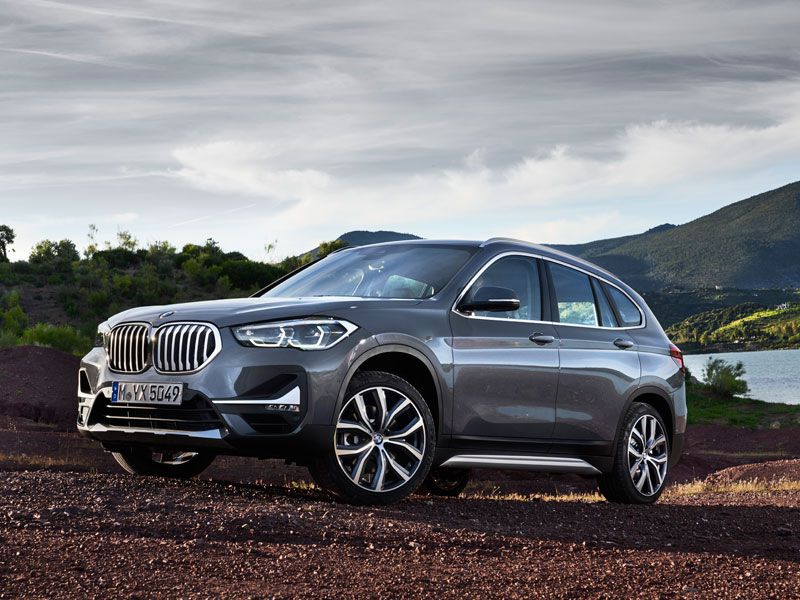 Photo by BMW
2020 Buick Enclave
We're going to fudge the rules slightly to include the 2020 Buick Enclave with our luxury SUVs under $40,000. After all, it's not over that mark either. The Enclave checks in right at $40 large, and this is no mere compact. The Enclave is slightly longer than a 2020 Chevrolet Tahoe full-size SUV, has a bit more total cargo space, and furnishes almost 9 more inches of third-row legroom.
The entry-level Enclave also features standard content that's optional — or unavailable — for many of the smaller SUVs here. This includes heated front seats, tri-zone automatic climate control, mobile Wi-Fi, a leather-wrapped steering wheel, and a 310-horsepower V6. With that engine, the Enclave can tow 5,000 pounds. Just remember that the least expensive all-wheel drive model opens at $44,000.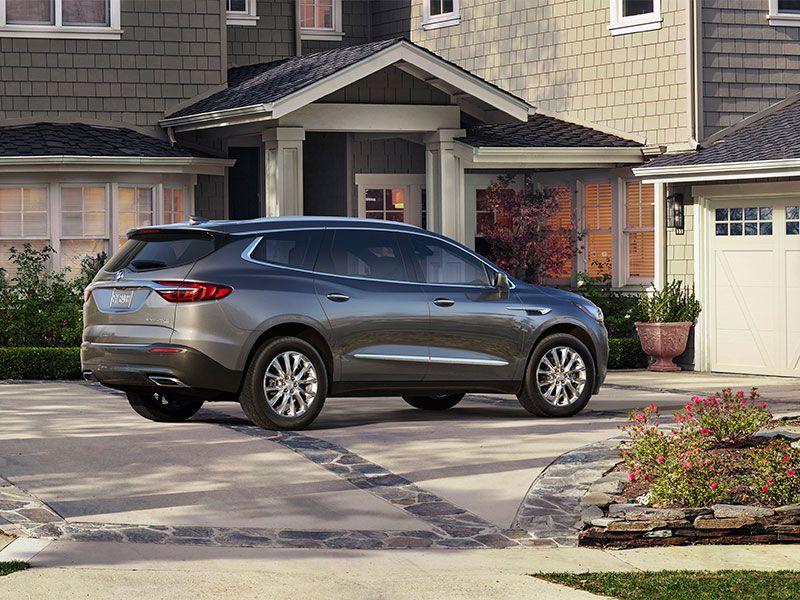 2020 Audi Q3
A sophisticated all-wheel drive system is a key selling point for the next one of our luxury SUVs under $40,000. Of course, it's not the only one, as the "Quattro" technology in the 2020 Audi Q3 is bolstered by a luxurious cabin with leather upholstery, heated eight-way power-adjustable front seats, a panoramic sunroof, and a 10.25-inch digital instrument panel. Yet the subcompact Q3 is stickered from $34,700 even with those lavish cues.
Nor do you have to break the bank to raise the bar. The Q3 Premium Plus trim can be had with an MSRP of $37,800, which brings you hands-free entry, a hands-free tailgate, a rear cross-traffic alert, a lane-departure warning, full LED headlights, and four-way power-lumbar adjustability for the front seats.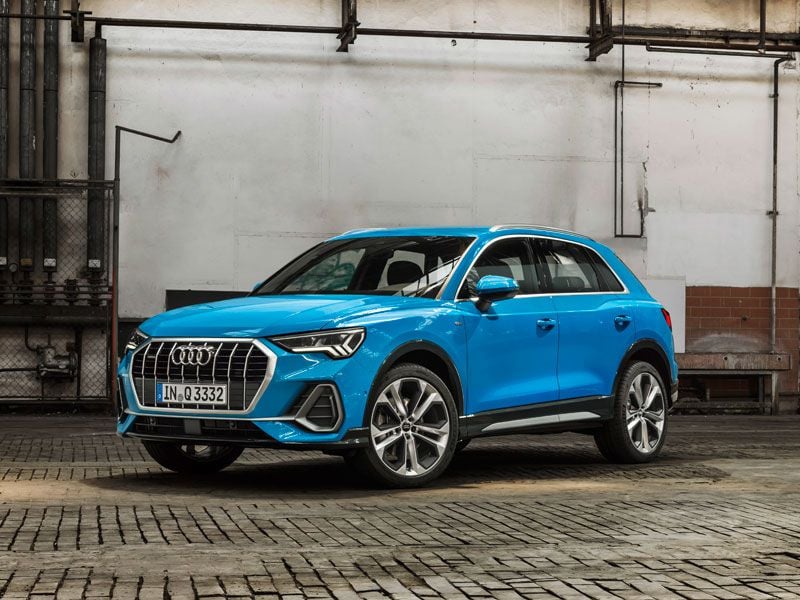 Photo by Audi
2020 Mercedes-Benz GLB
We did some in-depth A/B testing to pick our final entry today. More specifically, we compared the 2020 Mercedes-Benz GLA and the 2020 Mercedes-Benz GLB for the last spot in our list of luxury SUVs under $40,000. Our choice is the pricier but larger GLB.
The GLB is still well below our financial ceiling, thanks to a starting price of $38,600 with all-wheel drive. Moreover, the GLB serves up significantly more rear legroom and total cargo space than the subcompact GLA. Indeed, the GLB leads the slightly larger — and noticeably more costly — Mercedes-Benz GLC in the same measures. The GLB is further distinguished by its rugged exterior design and, in the cabin, by a dual widescreen dashboard.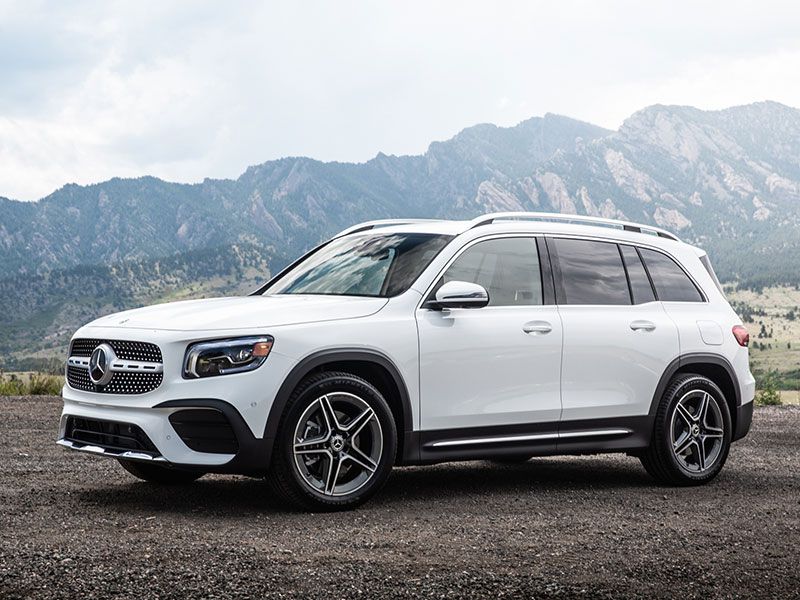 Photo by Mercedes-Benz