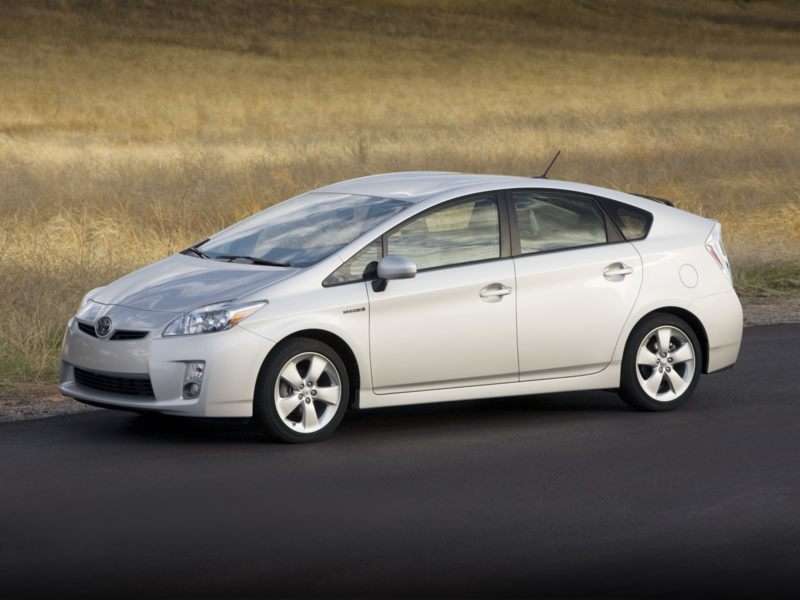 This should be relatively straightforward, since there can't be much argument about the hybrids with the best EPA ratings. It's all in the numbers and based on the Environmental Protection Agency's carefully defined testing procedures. Those, for the curious, include standardized evaluations for traditional city and highway driving, along with specific tests designed to replicate real-world scenarios involving higher driving speeds, increased air-conditioning use and colder ambient temperatures. But they're still laboratory-based, and the EPA still reminds drivers that their actual mileage will vary. And it also still adds up to another win for a long-time fuel-efficiency champ.
10) Toyota Prius
As of this writing, the all-new 2016 Toyota Prius is clearly No. 1 on the list of hybrids with the best EPA ratings, even though we don't yet know exactly what those ratings will be. When the car was first shown to the public in Las Vegas there was much buzz but few specifics, and the party line was that drivers could expect "10 percent improvement in EPA-estimated MPG on core models." That would mean fuel-economy grades of roughly 56 mpg city/53 mpg highway/55 mpg combined based on the current EPA line of the 2015 Prius (51/48/50). Needless to say, the 2016 Prius is predicted to have the highest mpg rating of any unplugged car in the country. Now, however, it also adds high-tech safety features, a driver-friendly double-wishbone rear suspension, and premium touches such as cabin accents "reminiscent of fine bone china."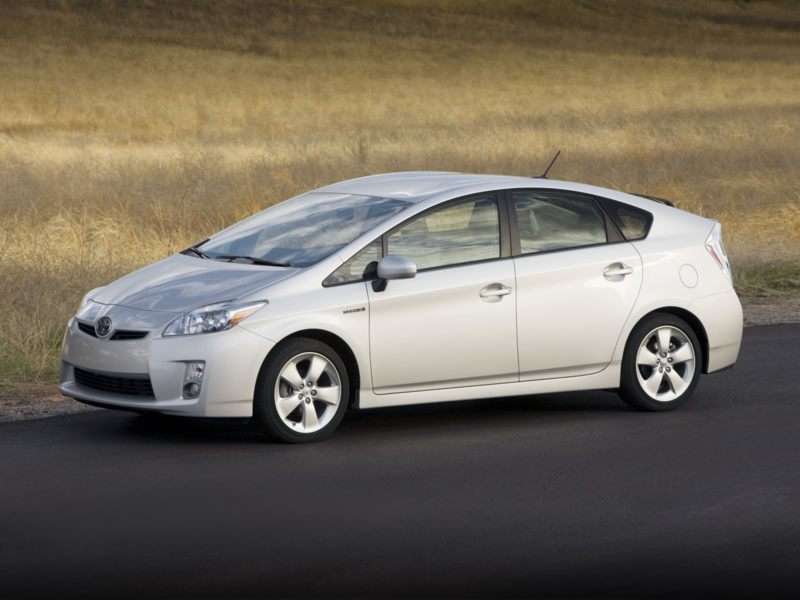 9) Toyota Prius c
The tiniest of the current trio of Prii, the 2015 Toyota Prius c can provide EPA marks of 53 city/46 highway/50 combined mpg, making it well worth a look if you're shopping for hybrids with the highest fuel-efficiency ratings. Just keep in mind that the Prius c is indeed a city-sized selection; it's only a little longer than Toyota's Yaris subcompact. On the other hand, the Prius c's smaller proportions are paired with a smaller MSRP—$19,540—and plenty of standard content that includes LED low- and high-beam headlights along with LED taillamps and stop lights. In the cabin, standard equipment is highlighted by an Entune multimedia system that bundles a 6.1-inch touchscreen, voice recognition, Bluetooth technology for hands-free calling and audio streaming, and MP3/WMA playback via a USB 2.0 port and auxiliary input.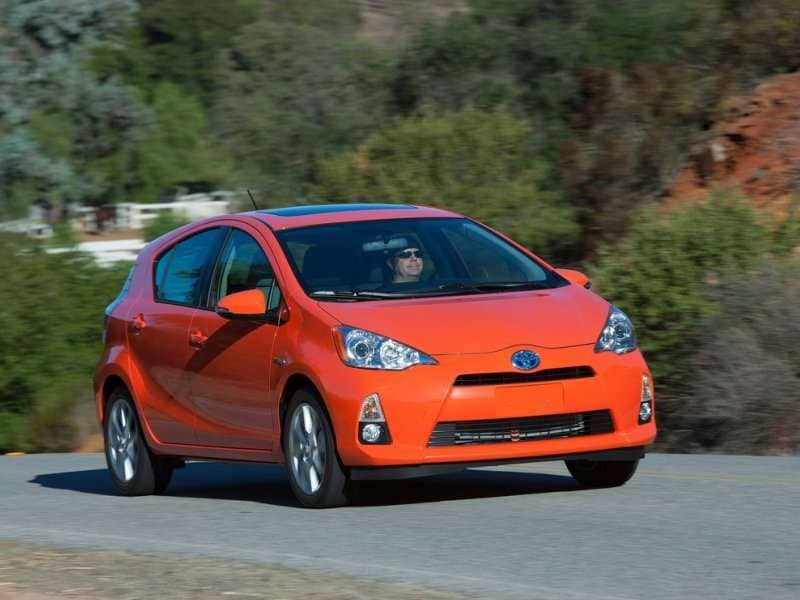 Photo by Toyota
8) Honda Accord Hybrid
The hybrid cars with the best EPA grades aren't always dedicated models like those previous two from Toyota. The 2016 Honda Accord Hybrid is in line to at least equal the numbers for the 2015 version, which can achieve 50 city/45 highway/47 combined mpg, but the new model year also brings a bevy of comfort and technology upgrades as part of the mid-size sedan's mid-cycle refreshing. Notably, those enhancements include a new Display Audio system with Apple CarPlay and Android Auto smartphone integration, as well as expanded availability for the Honda Sensing suite of driver-assistance measures. The number of driver-assistance technologies also expands for the 2016 Accord, as all models will benefit from Straight Driving Assist, designed to leverage Honda's adaptive steering system to help drivers stay on course on crowned or canted roads. A revised, more athletic exterior design then complements those changes.
7) Volkswagen Jetta Hybrid
The 2016 Volkswagen Jetta Hybrid is a unique pick here for at least two reasons: First, it's the only one to feature a turbocharged engine as part of its propulsion system, and because that peppy powerplant sits in a compact-sized car, the result is what VW terms "a perfect balance of power and efficiency." Thus, on one side of the scales is a combined output of 170 horsepower and 184 lb-ft of torque, with full twisting power available at just 1000 rpm; then, on the other side, are fuel-efficiency scores of 42 city/48 highway/44 combined mpg. Additionally, with the departure of the Honda Civic Hybrid, this very economical VW stands out as the only compact sedan among the hybrids with the best fuel efficiency. For 2016, the Jetta family also gets some of the best safety and connectivity technologies, too.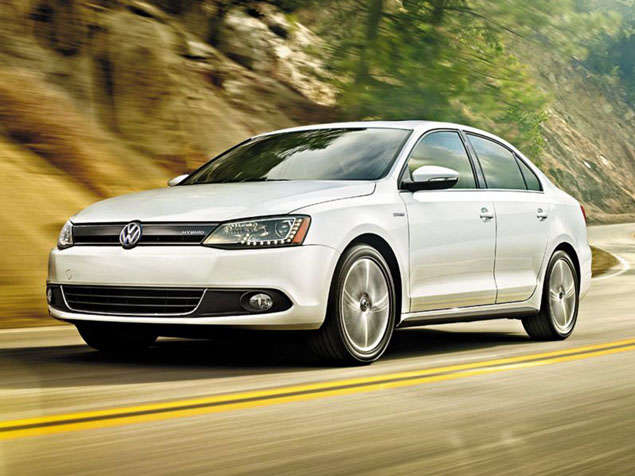 6) Ford Fusion Hybrid
The Blue Oval continues to fine-tune its green efforts with the 2016 Ford Fusion Hybrid. For example, customers in cooler climes should appreciate the new Cold Weather Package for the Fusion Hybrid SE, since it adds heated cloth seats, the "Power Code" remote start system, and all-weather floor mats in one affordably priced bundle. The center stacks also have been redesigned for improved ergonomics in all Fusion Hybrid cabins, and outside there's a new paint color and paint-protection film available: The former is "Shadow Black," while the latter is from 3M and provides extra protection against paint damage to the car's hood, front fascia, lower rocker panels, door edges, and the edge of the rear fascia. Of course, getting back on the topic of the hybrids with the best EPA scores, the Fusion Hybrid touts EPA scores of 44 city/41 highway/42 combined mpg.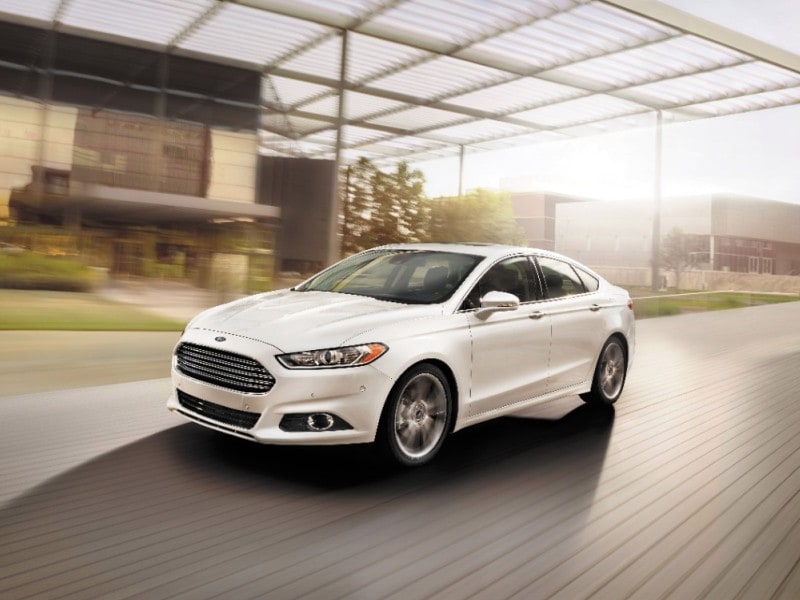 5) Toyota Prius v
Family-friendly versatility comes to the fore in the 2016 Toyota Prius v, which can either seat five or swallow up to 67.3 cubic feet of cargo (depending on cabin configuration). Yet, despite a roomier interior than many small SUVs can boast, the Prius v showcases the kind of fuel economy performance that folks aren't going to find in SUVs of any size. The tale of the tape: 44 city/40 highway/42 combined  mpg. But even the hybrids with the best EPA ratings need to go beyond the gas pumps to attract customers, so the Prius v furnishes standard features like Toyota's Display Audio System, complete with a 6.1-inch touchscreen—that doubles as the display for the car's standard rearview camera—and six speakers, Bluetooth technology, voice recognition, and a USB port. Toyota offers an uplevel JBL GreenEdge audio system for high-efficiency high fidelity, too.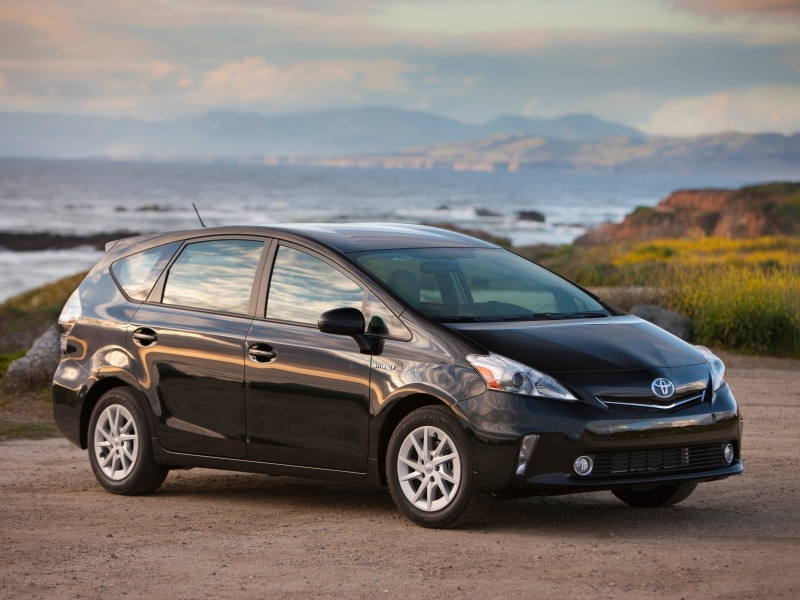 Photo by Toyota
4) Lexus CT 200h
There's just a single entry from the luxury brands among the hybrids with the highest fuel-efficiency ratings: the 2016 Lexus CT 200h. The five-door hatchback features EPA scores of 43 city/40 highway/42 combined mpg, but with more than a mere nod toward the enthusiast. There's also a CT 200h F Sport model in the mix, matching a more dynamic suspension setup with an exclusive mesh grille, two exclusive exterior colors—Ultra White and Ultrasonic Blue Mica—and a rear spoiler. For a final dash of dramatic style, the F Sport wears 17-inch alloy wheels with a two-tone graphite-and-machined finish that's set off by a five-twin-spoke design. To be clear, the CT 200h supplies a standard four-mode Lexus drive selector, with a specific "Sport" setting, for all models. Lexus also is launching two new subscription-based remote apps for the little Lexus for the new model year.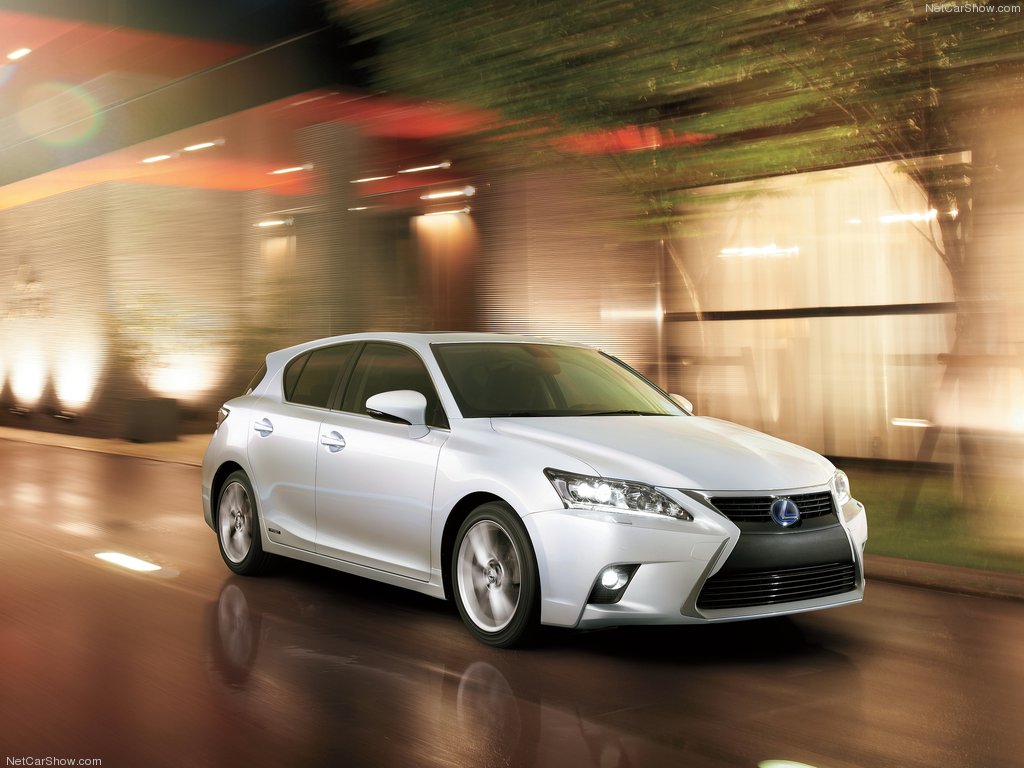 Photo by Lexus
3) Chevrolet Volt
Okay, no one is likely to mistake the 2016 Chevrolet Volt for a traditional hybrid car. After all, the all-new Volt is even more efficient than the last one, not only extending its all-electric driving range to 53 miles but also—according to GM—allowing owners who regularly charge the vehicle "to travel more than 1,000 miles on average between fill-ups." But a key factor in that performance is that when the Volt isn't running on electricity, it's instead relying on a lighter, newer hybrid powertrain that reaches 43 city/42 highway/42 combined mpg. In other words, the Volt makes a strong case for inclusion among the hybrids with the highest EPA ratings. At the same time, drivers also enjoy brisker acceleration and more technologies, from Apple CarPlay to some of today's top safety systems. (Android Auto for the 2016 Volt is currently under testing.)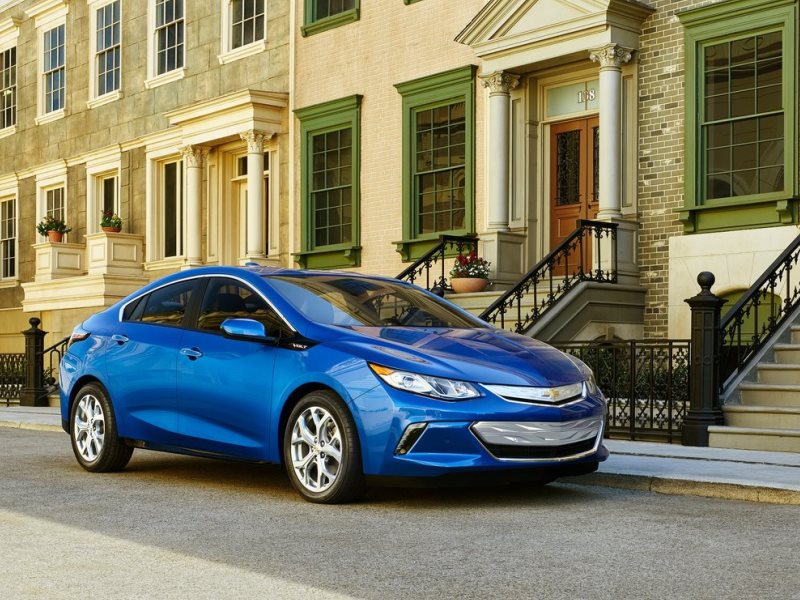 Photo by Chevrolet
2) Hyundai Sonata Hybrid
The 2016 Hyundai Sonata makes the leap to the car's new generation with a noticeable jump in fuel efficiency. Now featuring the same Fluidic Sculpture 2.0 design that debuted with the rest of the all-new Sonata roster for the 2015 model year, the hybrid has hiked its EPA line from 36 city/40 highway/38 combined mpg up to 40/44/42 mpg—for the entry-level Sonata SE, anyway. The EPA ratings for the rangetopping Sonata Hybrid Limited run 39/43/41 mpg. Customers also should be aware that that SE edition is relatively well equipped despite its positioning: Priced from $26,000, that model supplies dual front automatic temperature control, premium cloth seating surfaces, "leatherette" door inserts, Bluetooth technology, Hyundai's Blue Link telematics, a multi-function steering wheel, and six-speaker audio with a USB port. That's a high-value proposition among the hybrids with the highest fuel-economy ratings.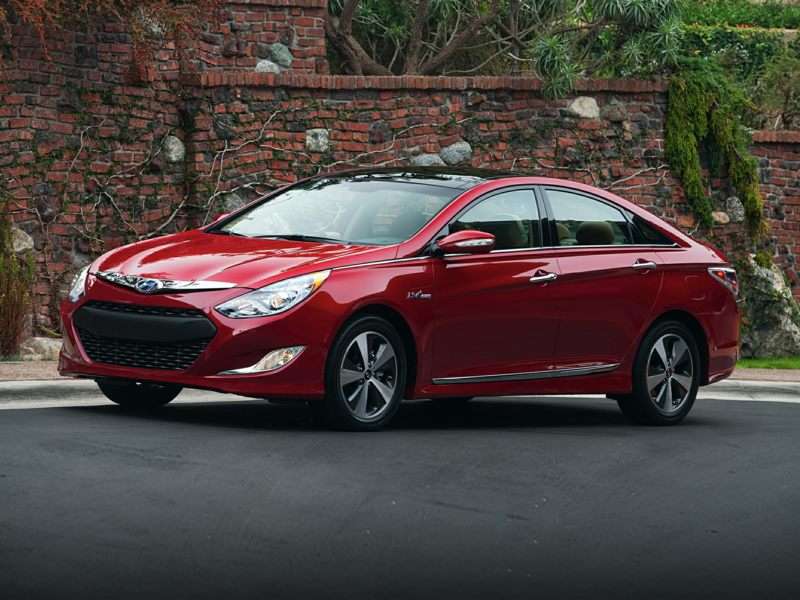 1) Toyota Camry Hybrid
If it seems like this list has been long on Toyotas, well, that's not your imagination. The 2016 Toyota Camry is the fourth product from the brand to make the cut, and if you count the Lexus CT 200h, the Toyota Motor Company is responsible for fully half of the hybrids with the best EPA ratings. The Camry Hybrid comes to the market with an EPA high point of 43 city/39 highway/41 combined mpg, although, as is the case with the Hyundai Sonata, that's only for the well-contented starter model. That edition supplies 200 horsepower and 7.6-second 0-60 acceleration on its own, but there's an even sportier Camry Hybrid SE, and it and the more premium Camry Hybrid XLE that offers wireless phone charging are rated at 40/38/40 mpg. All Camrys also come with a newly standard smartphone-enabled navigation app.