2015 Jeep Renegade ・ Photo by Benjamin Hunting
Automotive fun can come in many forms, and you don't need to drain your bank account to enjoy an above-average experience behind the wheel. The best fun to drive cars under $20,000 are proof of that: vehicles that, despite their budget-friendly roots, are determined to shine brighter than other, similarly-priced fare in terms of handling, whimsy, or overall dynamics. Building a fun car doesn't have to mean giving it enough horsepower to launch a satellite into space. Often it means simply paying attention to the details that matter so much when considered as part of an automobile's overall personality. 
Let's take a quick look at 10 fun to drive cars under $20,000 and see how they can put a smile on your face (and the face of your accountant).
1. 2015 Ford Fiesta
Subcompact cars aren't typically applauding for their fun to drive nature, but the 2015 Ford Fiesta is a definite exception. Taking a look at the specs won't give you too many clues as to why the Ford Fiesta is so engaging to drive - after all, 120 horsepower from a 1.6-liter, four-cylinder engine isn't the most stunning stat line in the world. Combined with the car's five-speed manual transmission and well-tuned chassis, however, the Fiesta rises above the sum of its parts to offer handling that is precise and communicative. Not bad for basic transportation.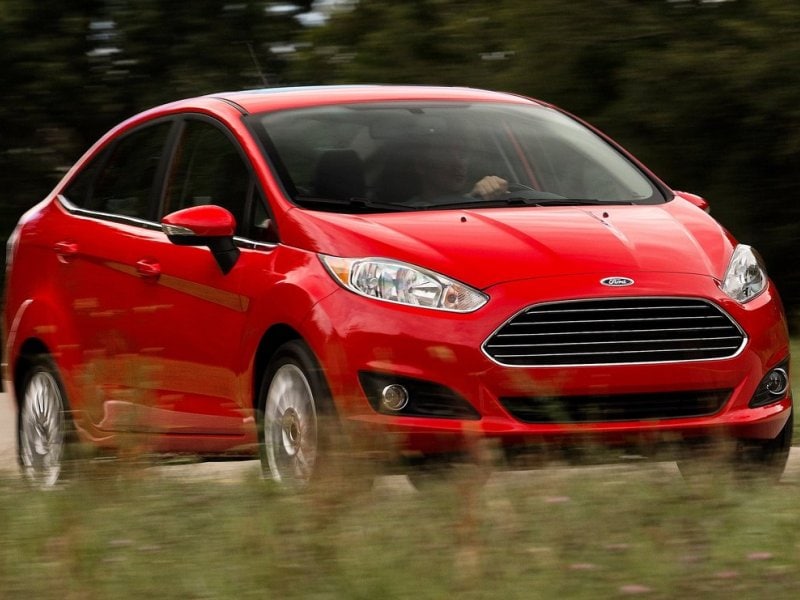 2. 2015 Volkswagen Golf
The 2015 Volkswagen Golf is a bit bigger than the Fiesta, but the compact hatchback makes major strides for the current model year by getting rid of the anemic five-cylinder engine that used to haunt its entry-level model. In its place is a 1.8-liter turbocharged four-cylinder that matches the departing motor in terms of horsepower (170) but obliterates it with 200 lb-ft of torque. It's willingness to rev and smooth, broad torque curve completely transform the base Volkswagen Golf's driving experience, whether it's sampled with the five-speed manual or available six-speed automatic, and the car's solid suspension system helps to keep the hatch planted through the corners, too.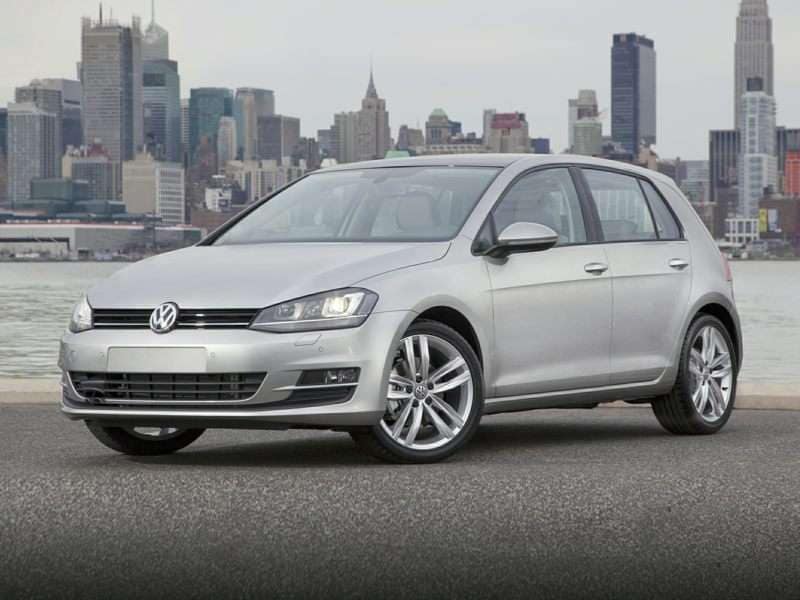 3. 2015 Kia Forte EX
The 2015 Kia Forte EX fits just under the $20k cap that governs this list of fun to drive cars. Moving to the Kia Forte EX from the base LX gives you access to features such as 16-inch alloy wheels and LED running lights, but more important is the introducing of a 2.0-liter, four-cylinder engine that produces 173 horsepower and 154 lb-ft of torque. That's almost 30 more ponies than the entry-level engine, and despite the fact that the Forte EX sedan is automatic-only (with six forward gears), the compact four-door is still more interesting to drive than a number of its rivals.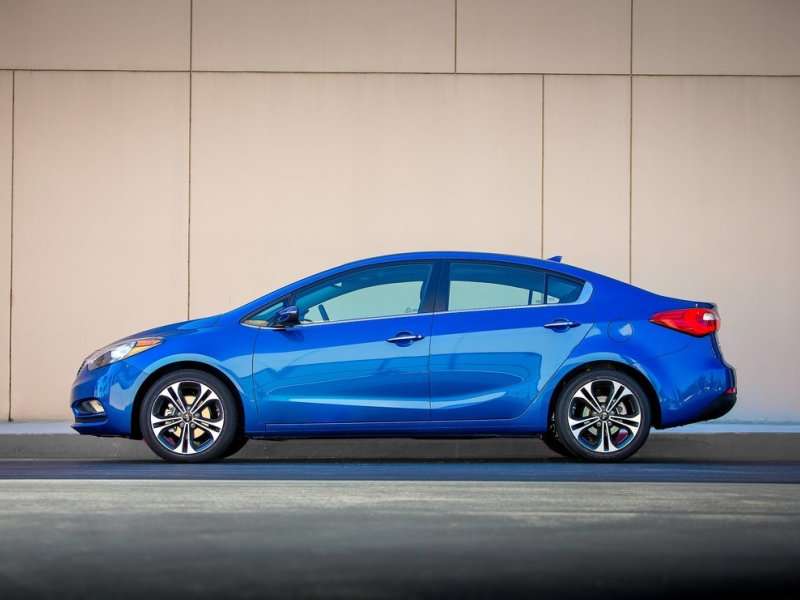 4. 2015 Fiat 500 Turbo
The 2015 FIAT 500 Turbo is an affordable fun car that leverages both performance and style in its pursuit of budget-conscious buyers. The Fiat 500 Turbo's retro Italian looks give it character that's often missing from the subcompact segment, and the move from the sluggish naturally-aspirated, 1.4-liter four-cylinder engine that comes standard with the 500 to the turbocharged version of the same does wonders to improve car's performance in a straight line. With 135 horsepower and 150 lb-ft of torque at your disposal (best sampled through the hatchback's five-speed manual transmission), the Fiat 500 Turbo rises above fashion accessory status and can be legitimately labeled 'fun to drive.'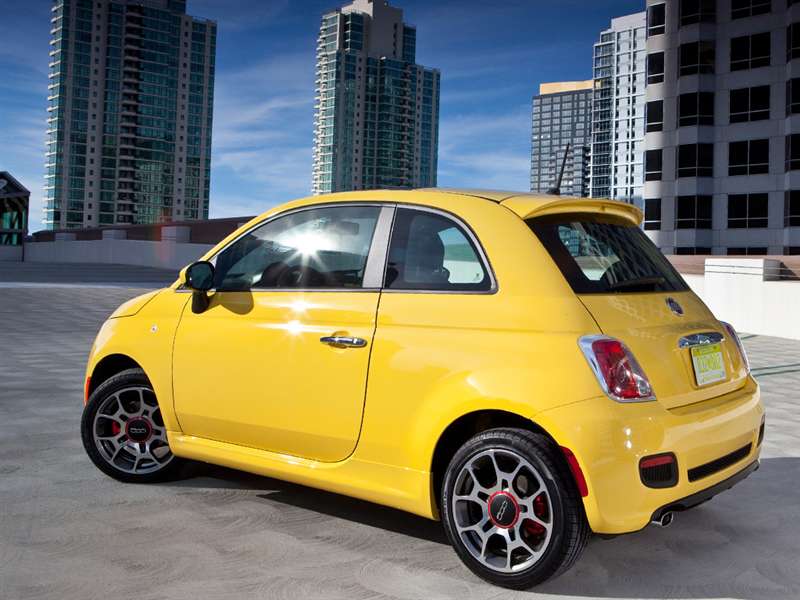 5. 2014 Nissan Cube
The 2014 Nissan cube might seem like a strange entry on our under-$20,000 list, as it's not exactly known for its engaging driving dynamics or its ability to set a drag strip on fire. You'll also notice the 2014 model year appellation ahead of the Nissan Cube's name, as the rectangular wagon has been axed for 2015. There's still substantial inventory sitting on Nissan dealer lots, however, which means the time to get a great deal on a Cube is now. In our opinion, the fun in driving a Cube comes from its funky styling, as there are very few other rides on the road that can match the Nissan's individualistic streak.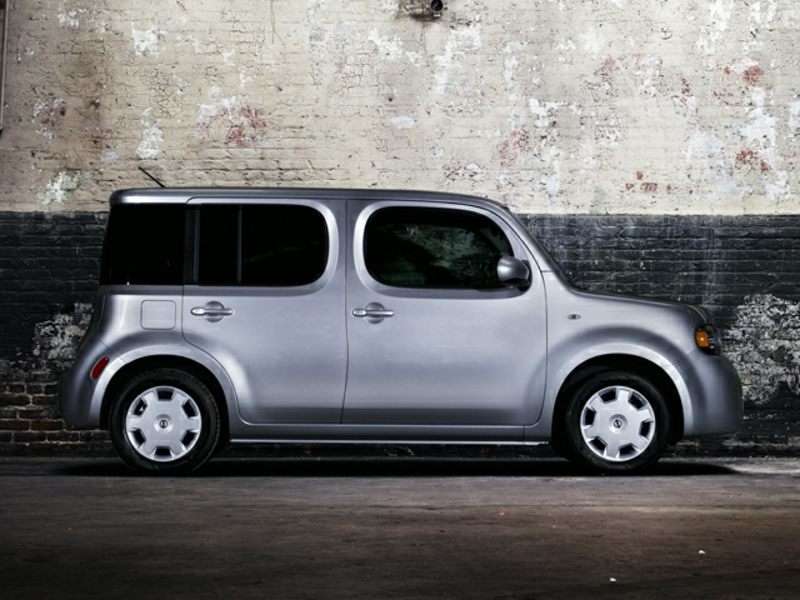 6. 2015 Mazda Mazda3
The 2015 Mazda Mazda3 can be considered the best-handling entry-level car under $20,000. The secret to the Mazda Mazda3's perennial success at putting smiles on the faces of compact shoppers is the automaker's devotion to keeping weight down and focusing on building a platform that balances comfort with the kind of road feel and steering response not often seen outside of a sports car. The Mazda3's most-affordable engine - a 155 horsepower, 2.0-liter four-cylinder engine - also benefits from the company's fuel-saving Skyactiv design (and available six-speed manual transmission), which means you don't have to trade performance for efficiency.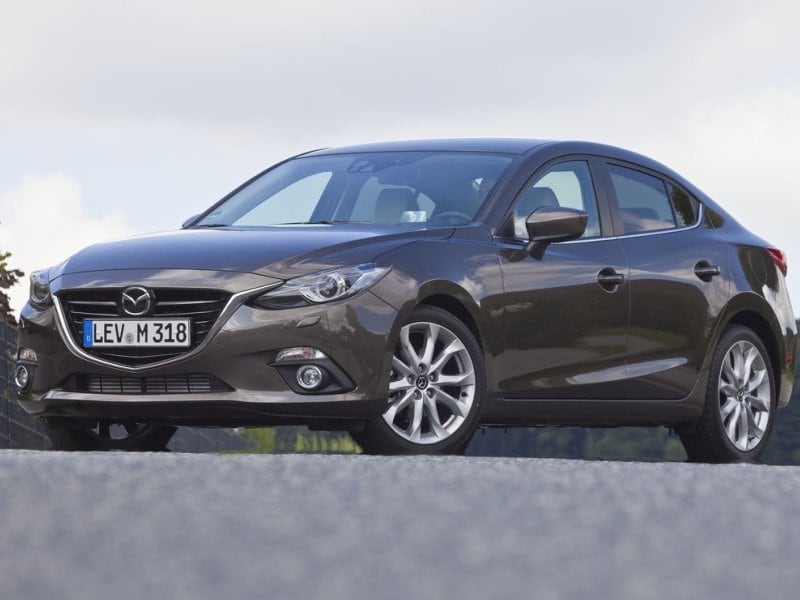 Photo by Mazda
7. 2015 Chevrolet Sonic
The 2015 Chevrolet Sonic's pricing structure doesn't let you opt for the sport-themed RS model and stay under our $20,000 threshold. Still, the hatchback version of the Chevrolet Sonic LTZ, with its 1.4-liter, 138 horsepower turbocharged four-cylinder engine, six-speed manual transmission, and motorcycle-influenced gauge cluster, is a far cry from boring. Work it hard, and the Sonic rewards you with respectable performance for its price. Drive it sedately, and the Chevrolet is a comfortable commuter. To us, that sounds like a win-win.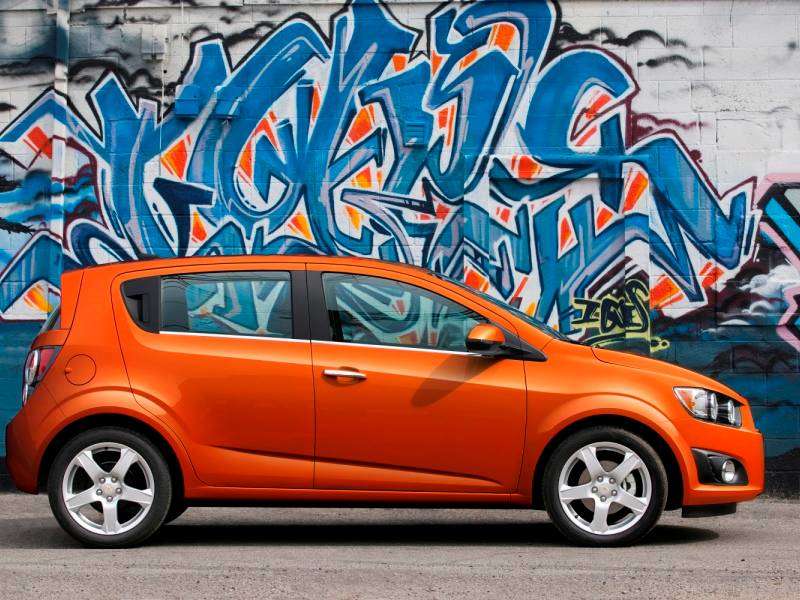 8. 2015 Jeep Renegade
The 2015 Jeep Renegade offers you more than one way to have fun behind the wheel, and with a four-wheel drive model sliding in under $20k one of those ways includes light off-roading. Or, you could simply revel in its funky styling and the fact that the all-new Jeep Renegade is one of the few non-sports cars on the market to offer a manual-only drivetrain option. The 1.4-liter, turbocharged four-cylinder engine in the base Renegade is good for 160 horsepower, which is more than enough to keep the Jeep flowing with traffic (as long as you don't mind working your right arm on the six-speed gearbox).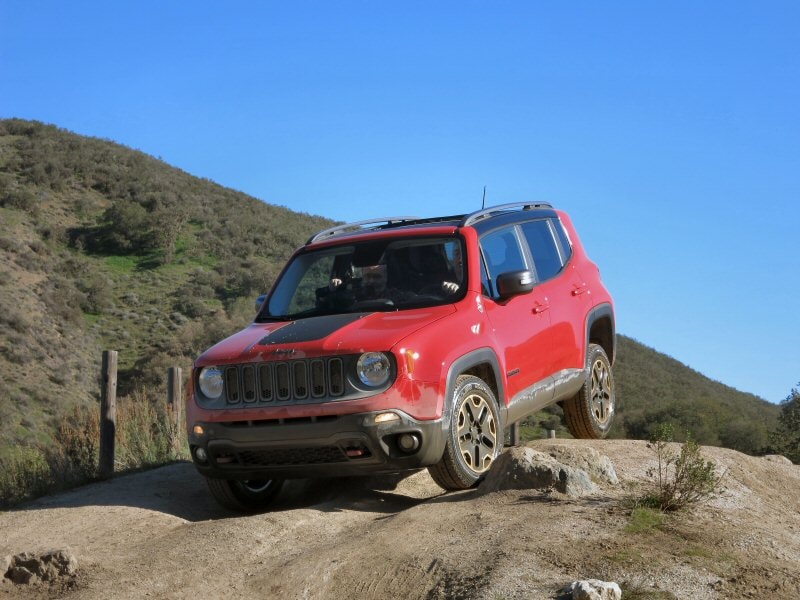 Photo by Benjamin Hunting
9. 2015 Scion tC
The 2015 Scion tC is aimed squarely at shoppers who want to ride the fence between all-out sportiness (Honda Civic Si) and dreary daily driving (base Honda Civic). Why do are we using a Honda to illustrate where Scion tC falls on the fun spectrum? To be honest, there aren't a lot of other compact coupes out there to contrast the affordable two-door against, and from a performance perspective the tC is pretty close to being in the middle of the two. 179 horsepower from a 2.5-liter four-cylinder engine (which can be mated to a six-speed manual transmission) guarantee above-average acceleration, and Scion's accessories program also lets you customize the car to the nth degree.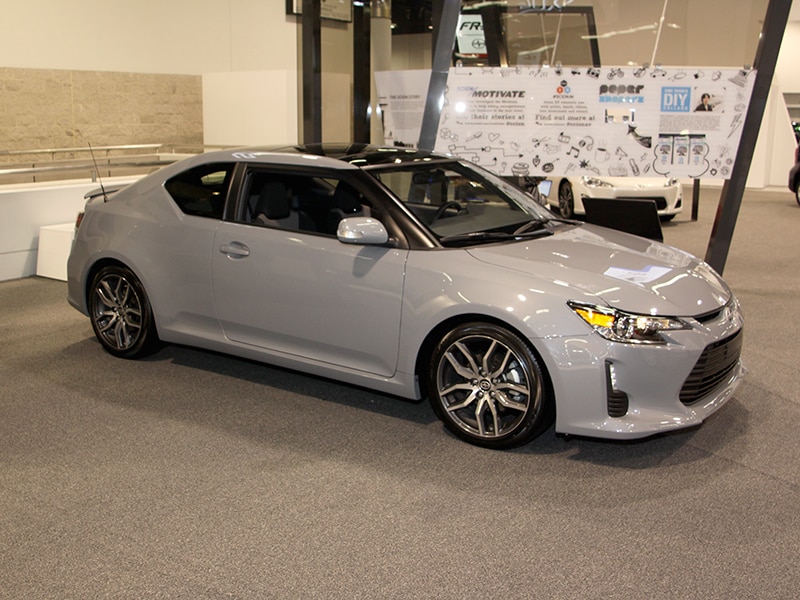 10. 2015 Ford Focus
The 2015 Ford Focus can be thought of as an up-sized Fiesta - at least, in terms of its fun to drive nature. The Ford Focus isn't so much sporty as it is competent, with the ability to carve corners at a reasonable rate of speed without losing its composure. A 2.0-liter, 160 horsepower four-cylinder engine is standard with the Focus, and you can get a five-speed manual gearbox (or a six-speed, dual-clutch automated manual transmission) to go with it. Despite being larger, it's also worth noting that the Focus will match the Fiat 500 Turbo in the sprint to 60-mph.