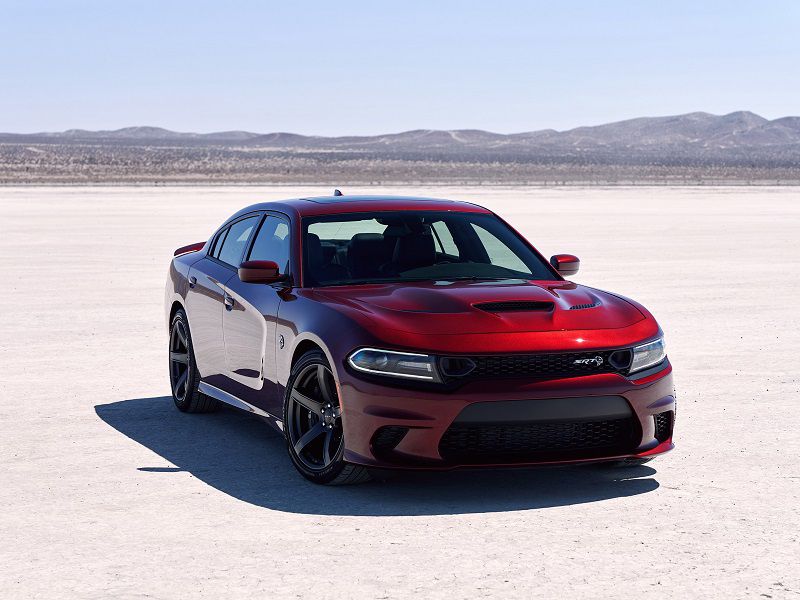 2019 Dodge Charger SRT Hellcat Red Parked Desert Front Quarter ・ Photo by Dodge
These 10 Dodge Charger competitors to consider bring the realization that we're in the era of the last Great American Sedan. As crossovers spread their boxy blight over the automotive landscape, those cool cars our fathers and grandfathers used to drive around are becoming a rare breed.
The Great American Sedan, exemplified by the Dodge Charger, is roomy, powerful, well-equipped, and comes with a certain kind of attitude — an assertiveness and a presence. Not all of them are American, though. Some foreign companies have used the Great American Sedan as a template and applied their own spins.
The Charger starts with a 292-hp V6 and goes up to the insane 707-hp Hellcat. We'll keep within more reasonable boundaries. Let's go.
2019 Buick LaCrosse
The Buick LaCrosse is a sedan from a great American marque, although it's arguably more popular in China these days. It serves to remind us that around the world, people's similarities are greater than their differences. After all, who doesn't like plenty of rear legroom and a pleasantly upscale cabin?
Starting in the low $30,000 area, the LaCrosse blurs the conventional lines between regular cars and their luxury counterparts. It's also one of the few choices among Great American sedans, along with the Charger, to offer the option of all-wheel drive. If anyone shudders at memories of old-school sedans with their wallowing rides and plastic-y cabins, prepare to jettison those old prejudices. If sedans really are dying, they're still incredibly healthy.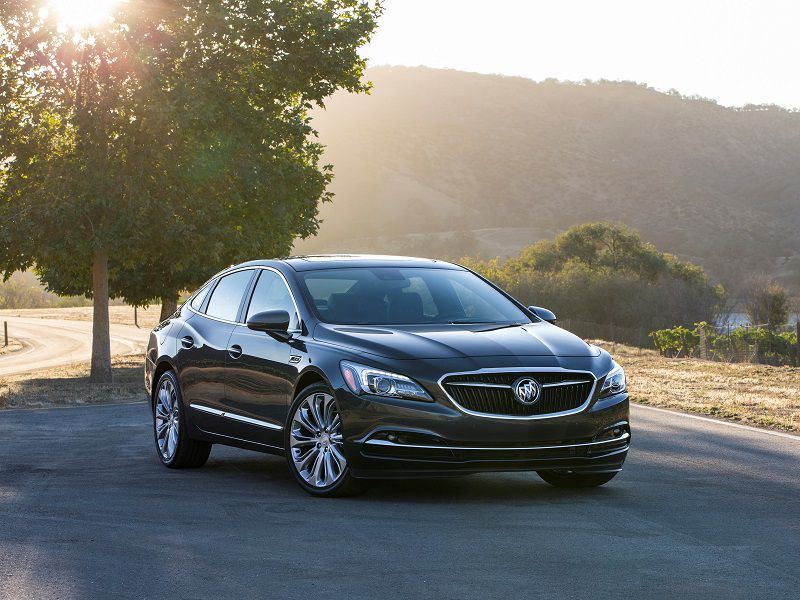 Photo by Buick
2018 Cadillac ATS
The ATS embodies our point about the last of the Great American Sedans. The 2019 ATS loses its rear passenger doors to become a coupe exclusively. But there are still some 2018 ATS four-doors in the dealerships, should anyone wish to acquire a premium compact sedan from an American marque that can run wheel-to-wheel with the best of Europe, which is as good as it gets.
The entry level engine is a turbocharged 2.0-liter/four-cylinder unit, going against the accepted Stateside wisdom of "there's no replacement for displacement." But output of 272 hp in the ATS is not far off the Charger's 292-hp V6 in the SXT. And the dynamics of the ATS would more than make up for that minor shortfall.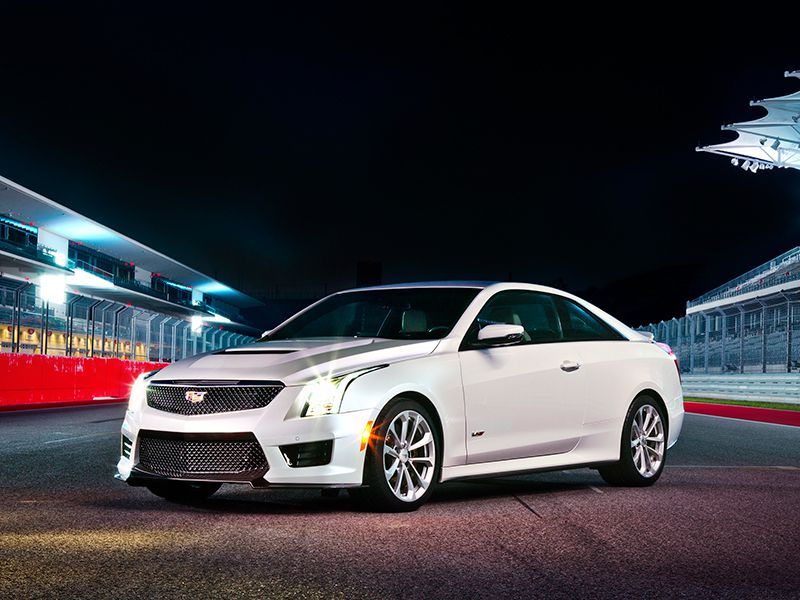 Photo by General Motors
2019 Chevrolet Impala
Impala: The name alone evokes generations of Great American Sedans all the way back to the time of fins. Admittedly, the current Chevy Impala is not particularly romantic, but it's a far more engaging drive than its rental-fleet styling might suggest.
Its starting price is in the $29,000 region, but that leaves enough budget to select the 305-hp V6 engine and still come in below the least expensive Charger. The Impala sends that power only to the front wheels, but this car is spacious (39.8 inches of rear legroom) and comfortable (yet the ride quality is still controlled), plus there's a huge 18.8 cubic feet of trunk space. This is luxury motoring at mainstream pricing.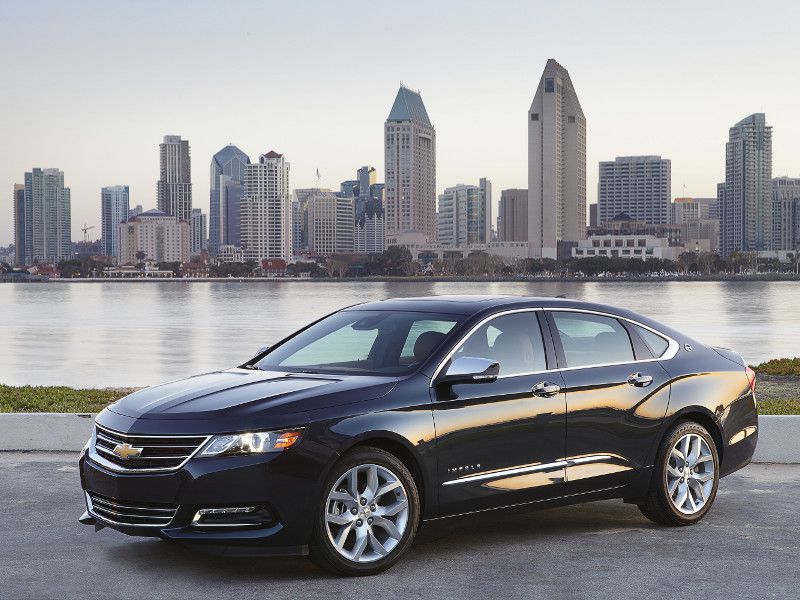 Photo by General Motors
2019 Chrysler 300
The Chrysler 300 definitely is a Great American Sedan, especially in regard to the 300S and its 363-hp V8 engine. It's related to the Dodge Charger, and they're both based on an older version of the Mercedes-Benz E-Class (which goes to show that it's not necessarily what's underneath, but what happens on top).
In the 300's case, there's an imposing and authoritative exterior design, giving it a character that's often been used in movies, such as the wheels for a mobster or the status symbol for a bank manager. The entry level 300 comes with the same 292-hp V6 as the Charger and starts at around $30,000. If the Charger represents a sporty side, the 300 is more luxurious.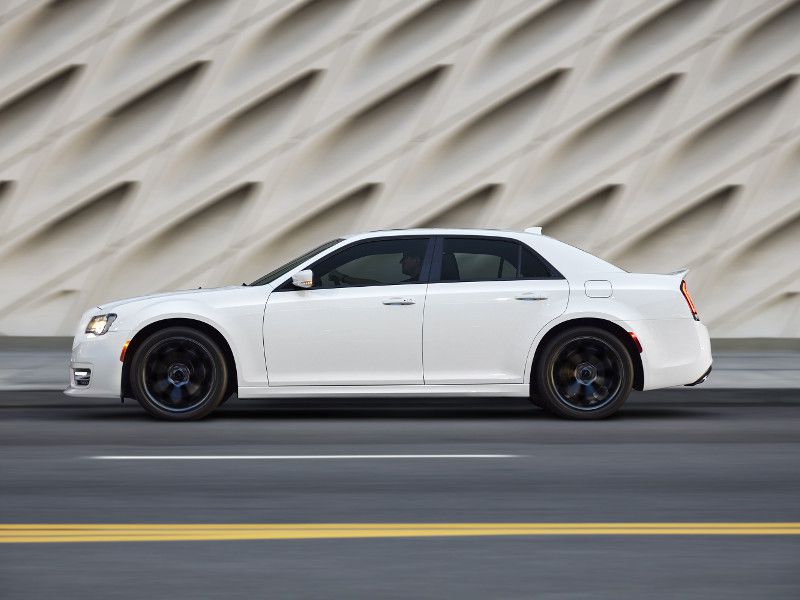 Photo by Chrysler
2019 Ford Taurus
Before Ford pulls the plug on its sedans completely, the Taurus represents the last chance to own a large four-door car with a Blue Oval badge. The Taurus is at home on those long, straight, iconically American roads, eating up freeway miles and avenues alike.
The trunk also is remarkably capacious, at 20.1 cubic feet. That's a full four cubic feet larger than the Charger. Propulsion comes from a 3.5-liter V6 making 288 hp, or a twin-turbocharged 3.5 V6 providing 365 hp in the SHO version. The Taurus range begins at around $29,000, with the top SHO trim closer to $44,000. All-wheel drive is available in the SEL and Limited trims.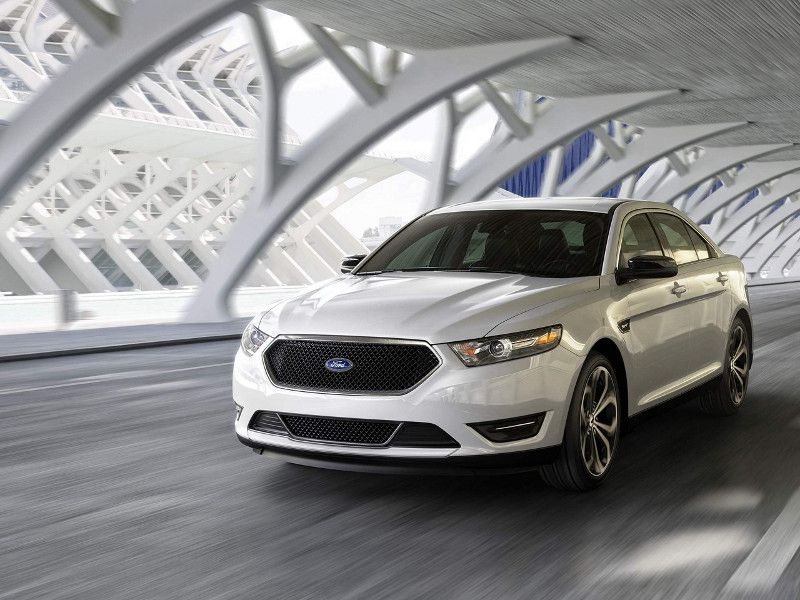 Photo by Ford
2019 Genesis G80
The Genesis G80 squeaks onto our list of 10 Dodge Charger competitors to consider mainly because it offers a V8. And a spacious sedan with a V8 up front seems quintessentially American, even if the G80's original inspiration appears to have come more from Europe.
Nevertheless, here's a car you'd happily drive from sea to shining sea, thanks to its generous levels of standard equipment, advanced safety features, and Lexicon (an American company whose products are found in recording studios around the world) sound system. The V8-powered 370-hp Charger R/T starts at around $37,000, approximately $6,000 below the V6-powered 311-hp G80's entry price, which shows what a performance bargain the Charger R/T is.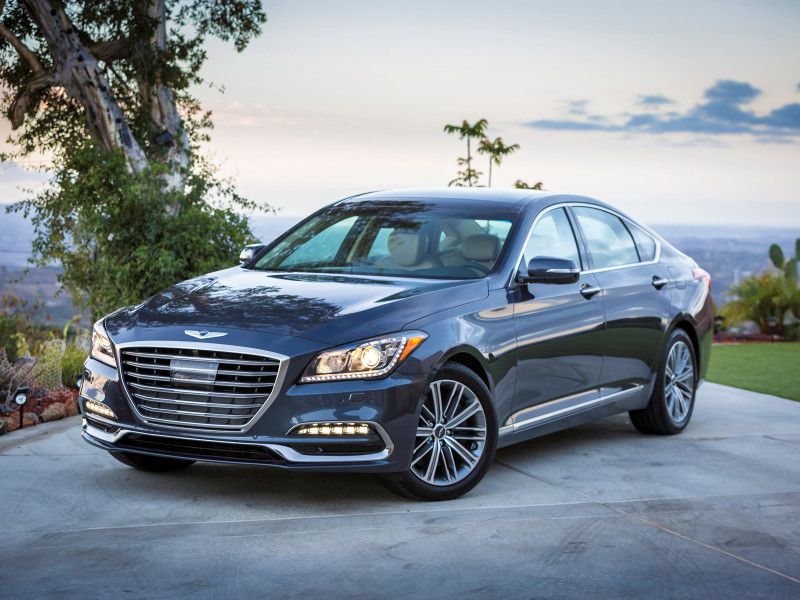 Photo by Genesis
2019 Kia Stinger GT
A Korean car designed by a German (Peter Schreyer) doesn't seem the most obvious candidate for a Great American Sedan. But while the Dodge Charger bills itself as the only four-door muscle car, the Stinger GT — with rear-wheel drive as standard — will still bring 365 hp to the drag race.
The Charger R/T can sprint from standstill to 60 mph in around 5.1 seconds, yet the Stinger GT manages it in 4.7. The Kia only is around $3,000 more than the R/T, and it also works extremely well once the roads turn twisty, whereas the Dodge is not quite so agile. This is a new generation of sedan, one that might save the body style from being consigned to history.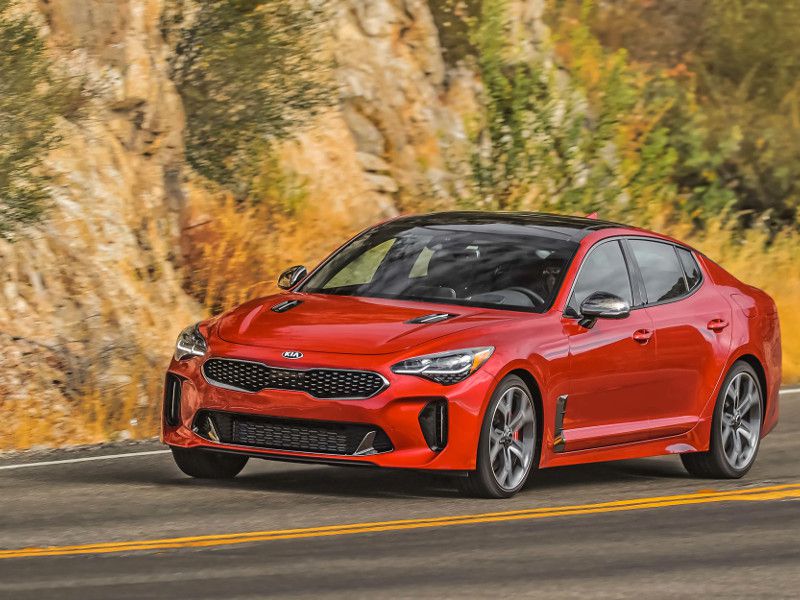 Photo by Kia
2019 Lincoln MKZ
Among our 10 Dodge Charger competitors to consider is another great American marque, with a heritage that goes back to the early part of the 20th century. These days, the Lincoln MKZ sedan remains faithful to the luxury formula, but brings some modern twists like adaptive cruise control, automatic emergency braking, blind spot monitoring, and lane-keeping assistance all as standard.
Considering the 2019 MKZ range starts at $36,995 with heated front seats and an adaptive suspension as part of the deal, this sedan is a premium-class bargain. Then again, the basic 2019 Dodge Charger SXT starts at around $30,000. We may be seeing the twilight of the Great American Sedan, but it won't go gently into the night.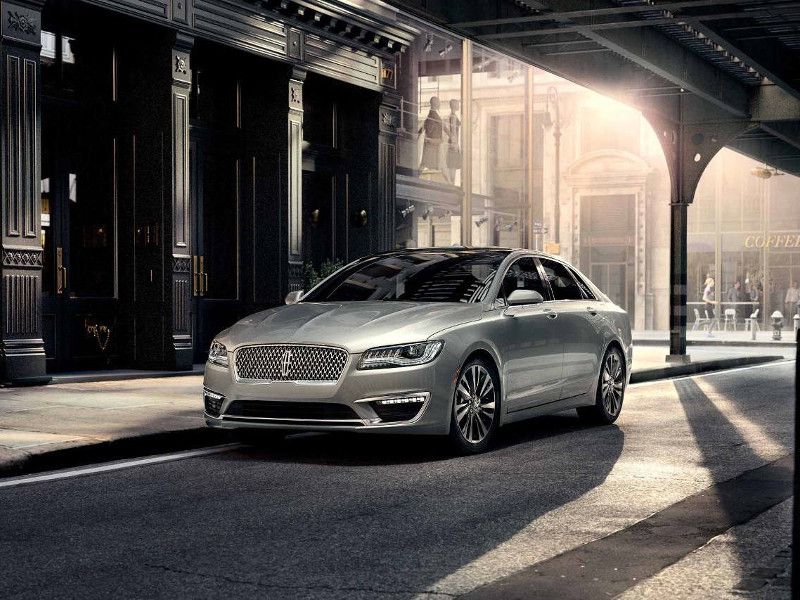 Photo by Lincoln
2018 Nissan Maxima
The Maxima is Nissan's classiest car, with luxury touches and an entertaining 300-hp 3.5-liter V6. The suspension has been developed to supply handling thrills as well as a comfortable ride quality, while the standard-issue technology is suitably high.
From interstates to canyon roads, from North Dakota to the Deep South, the Maxima is an ideal traveling companion. Taller drivers will find this one of the most accommodating sedans in the class. There's a revamped version due for 2019, so now might be the right time to drive a hard bargain for a serious discount off the approximately $35,000 starting price on a 2018 model. Or wait until the newest version arrives, which is sure to be tempting.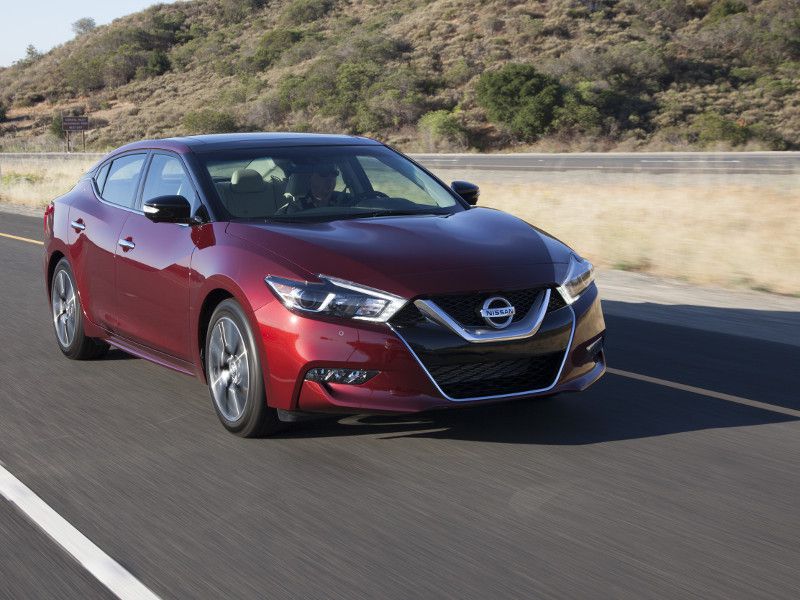 Photo by Nissan
2019 Toyota Avalon
Extremely comfortable and spacious, especially for rear-seat passengers, the luxurious Toyota Avalon is one size up from the Camry. The 2019 model year brings an all-new generation, built in Kentucky. Previous Avalon models have had as much as 70 percent of their components sourced from the United States. If this car follows suit (and we have every reason to expect this to be the case), it will absolutely qualify as a Great American Sedan, regardless of the nationality of its parent company.
Starting at $36,420, the 2019 Avalon deploys a smooth 301-hp 3.5-liter V6 and an array of advanced safety features as standard. It's the closest you can get to a Lexus without actually buying a Lexus.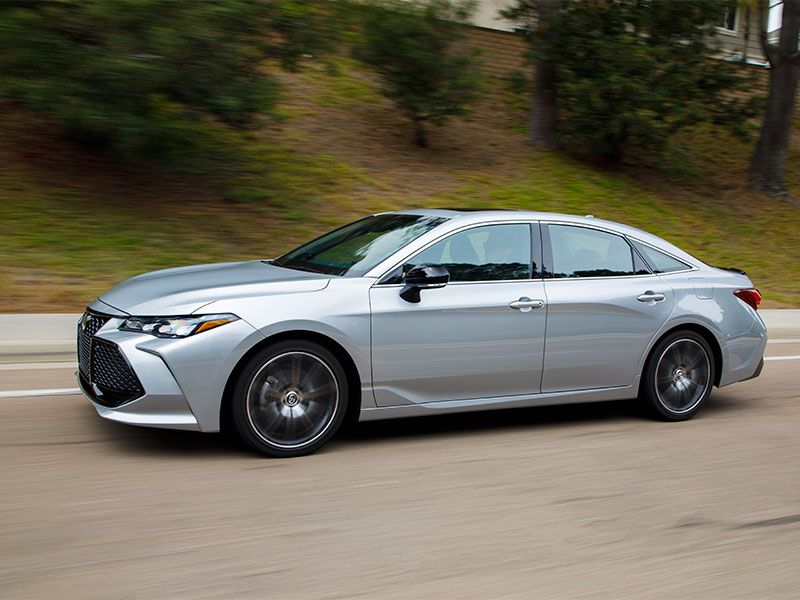 Photo by Toyota