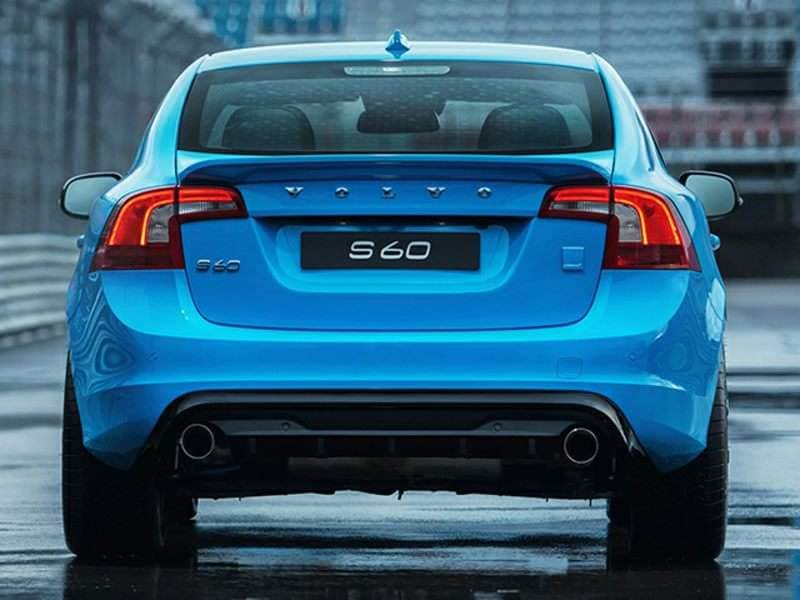 European luxury cars have long occupied the pinnacle of the premium pyramid, but within that hierarchy of opulence and comfort are a few models that stand apart from their brethren. Though the ten cars on our list are not necessarily the most popular or the most expensive European luxury cars, they attracted our attention for specific attributes of design and performance.
1) 2016 Volvo S60 Polestar
The fact that we're leading off our list of distinctive European luxury cars with a Volvo is indicative of just how much headway the Swedish brand has made into the premium market. The 2016 Volvo S60 Polestar is notable not just for its high-end features but also for its performance: Tuned by the automaker's longtime racing partner, the S60 Polestar features a 345-horsepower 3.0-liter turbocharged six-cylinder engine that's also good for 369 lb-ft of torque. It's matched to a six-speed automatic transmission cradled within an all-wheel-drive chassis that includes an adjustable suspension system, just the gear the aggressively styled Volvo S60 Polestar needs to kick down the door into the European-bred performance scene.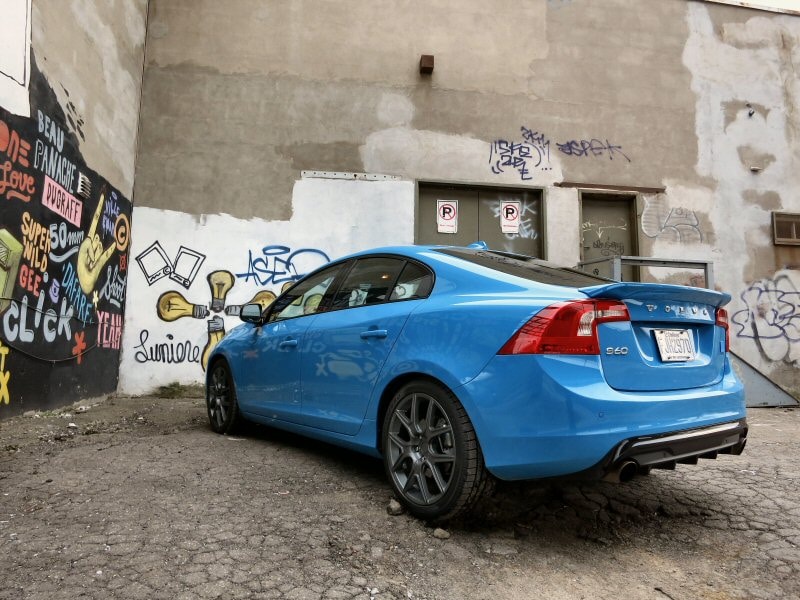 Photo by Benjamin Hunting
2) 2016 Audi S7
The 2016 Audi S7 proves that hatchbacks can be sexy — especially if they're stretched across a long wheelbase. Better still, this four-door coupe's silhouette accents the car's startling performance from its standard turbocharged 4.0-liter V8 engine producing 420 horsepower and 406 lb-ft of torque. All-wheel drive and a seven-speed dual-clutch automated manual transmission also come standard with the S7's rakishly good looks.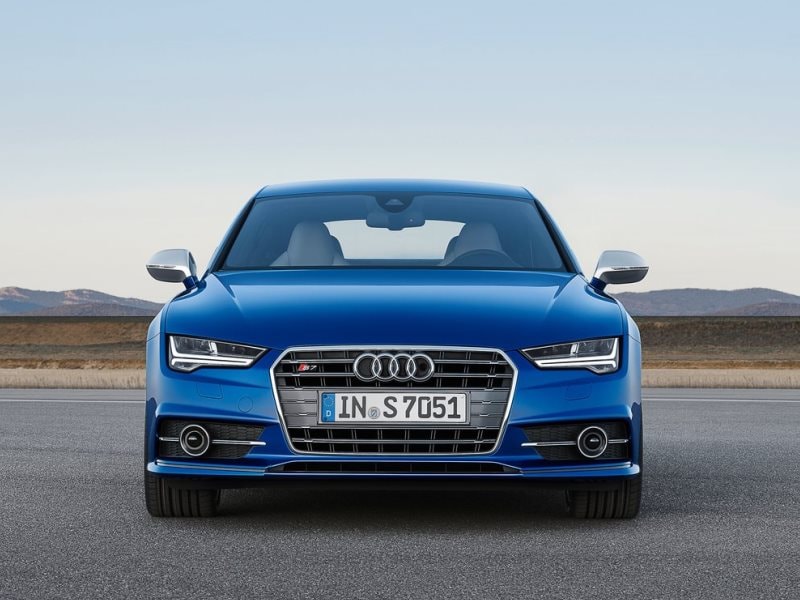 3) 2016 Jaguar XJL
The 2016 Jaguar XJL challenges the notion that being big means you can't dance well. Like with the other XJ flagship sedans, this extended-wheelbase version's construction makes extensive use of aluminum, which makes it both considerably lighter than its size would indicate and a joy to drive (excellent news for chauffeurs everywhere). The XJL also is incredibly comfortable — especially from the well-appointed rear seat, where many owners will sit back and enjoy the smooth progress from either of two engines: a supercharged 3.0-liter V6 with 340 horsepower or a supercharged 5.0-liter V8 that's good for 470 horses. An eight-speed automatic transmission is included all around, while the V6 also benefits from the option of all-wheel drive.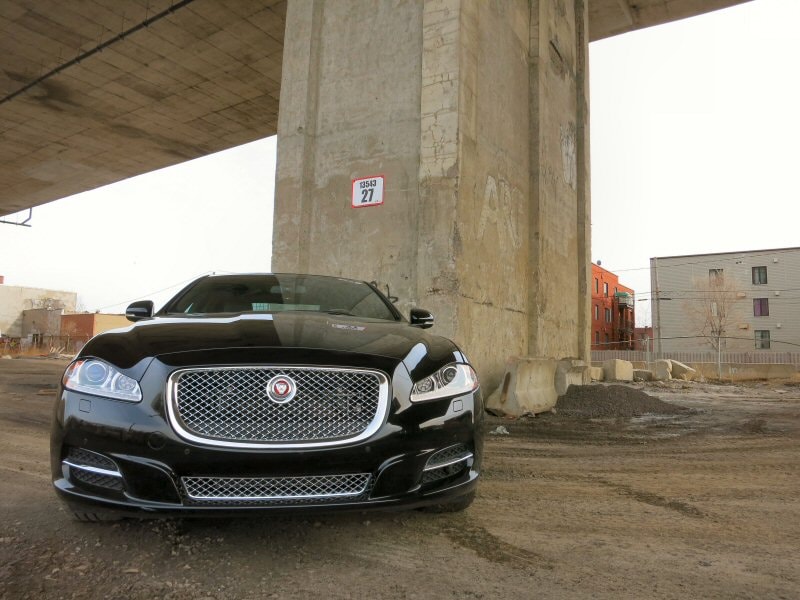 Photo by Benjamin Hunting
2016 BMW 6 Series Gran Coupe
Like the Audi S7, the 2016 BMW 6 Series Gran Coupe sports a swept roofline over four-door convenience. Unlike its Audi counterpart, however, the BMW 6 Series Gran Coupe is based on an actual two-door sibling — the 6 Series — and as such adopts the same muscled flanks and long nose of the original coupe. It's a handsome addition to the BMW full-size portfolio and, despite its smallish back bench, does offer a rather large cargo area once you fold down the rear seatback. As with the 6 Series coupe, the Gran Coupe comes with an eight-speed automatic transmission that can be matched to either a 315-horsepower turbocharged 3.0-liter six-cylinder engine or a turbocharged 4.4-liter V8 that pushes out 445 horses and 480 lb-ft of torque. All-wheel drive can be fitted to either model.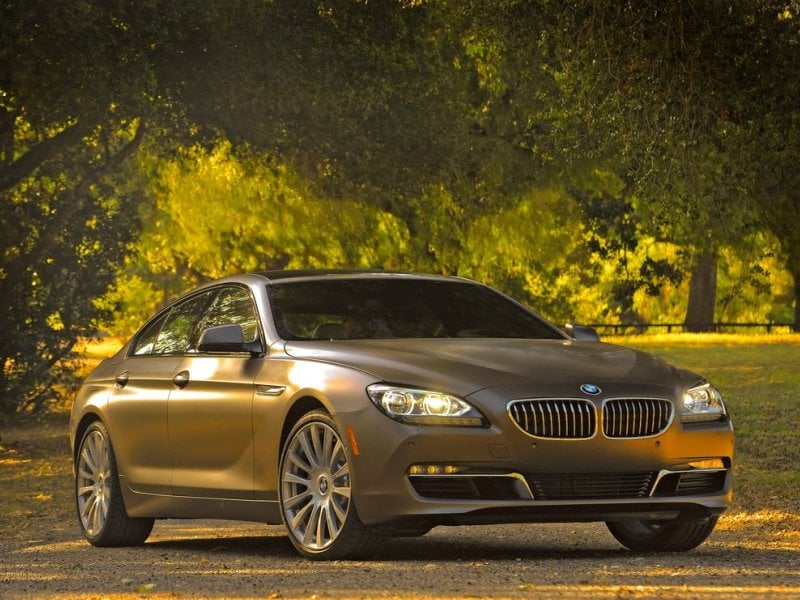 5) 2016 Mercedes-Benz S-Class
The 2016 Mercedes-Benz S-Class stands out among European luxury sedans for the sheer amount of driver assistance technology packed into the car, including features like Magic Body Control, which uses cameras to scan the road ahead and prepare the suspension system for what it is about to encounter, or an adaptive cruise control system that not only regulates speed based on traffic around it but can also steer to follow the car immediately in front of the S-Class when traveling at certain speeds. This is over and above a suite of safety equipment that includes automatic braking to avoid collisions with pedestrians and other vehicles, automated lane keeping, and a blind spot warning system that will steer the sedan out of harm's way if a potential impact is detected. Few other vehicles can match the S-Class when it comes to such a comprehensive collection of advanced safety systems.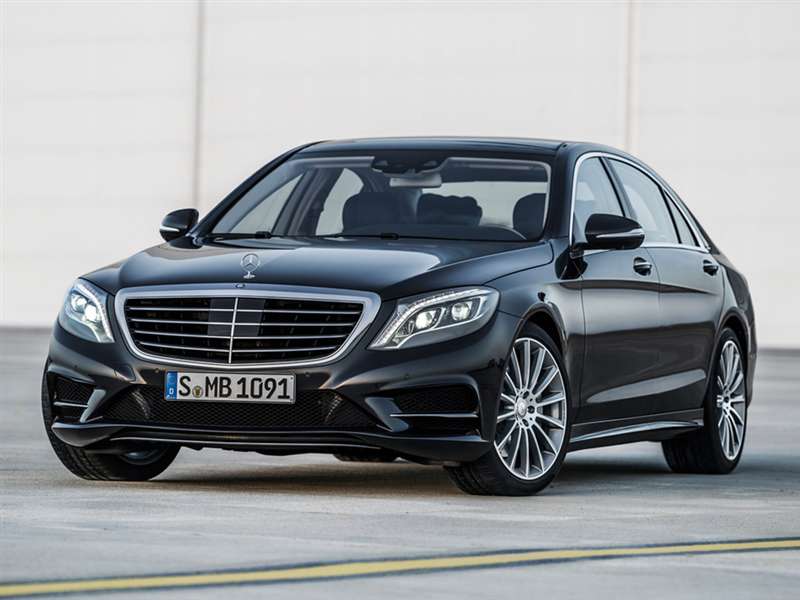 6) 2016 Audi S3
The 2016 Audi S3 earns a spot on our distinctive European luxury sedan roundup for its combination of compact classiness and rewarding performance. The four-door Audi S3 packs a turbocharged wallop from its 2.0-liter four-cylinder engine (292 ponies and 280 lb-ft of twist), but it also brings into play a taut chassis and standard quattro all-wheel drive to go with its six-speed dual-clutch automated manual transmission. Capable of scooting to 60 mph in under five seconds while offering a stylish and surprisingly mature visage to the world, the S3 is a mini-executive car at a respectably affordable price.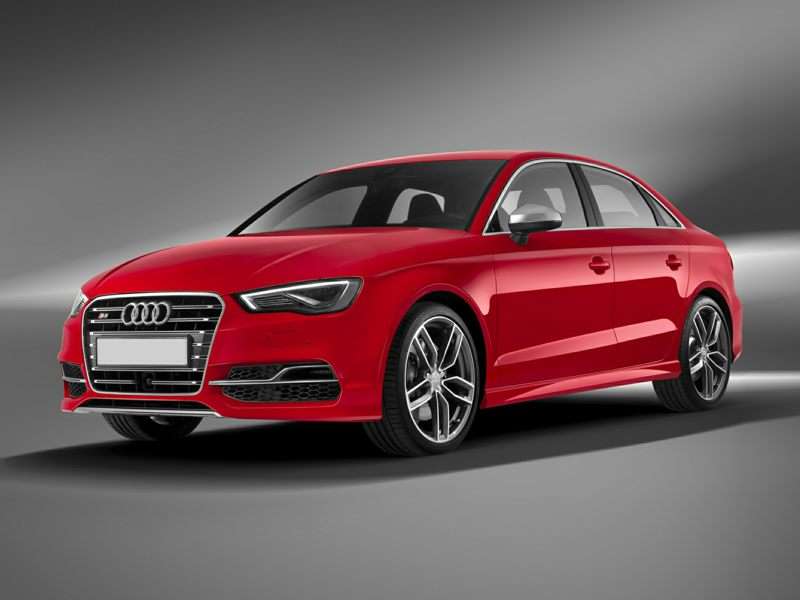 Photo by Audi Media Services
7) 2016 Aston Martin Vantage V8
The 2016 Aston Martin Vantage V8 is unique among the full-size Euro-coupe crowd — it can be ordered with a manual transmission. Yes, in this modern era, when manual gearboxes are considered "old technology" — almost every one of the Aston Martin Vantage V8's competitors, such as the Mercedes-AMG GT, are offered exclusively with automated manual setups — Vantage V8 drivers enjoy the singular satisfaction of rowing their own gears and matching revs to the 4.7-liter eight-cylinder engine that sings out 400-plus horsepower from under the British coupe's sloping hood.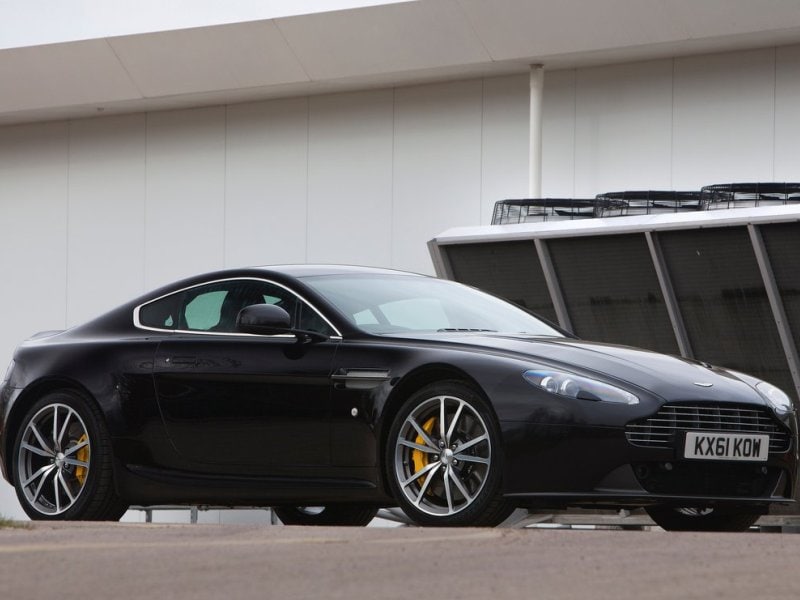 8) 2016 Ferrari FF
The 2016 Ferrari FF is a bit of an oddball in the Italian sports car manufacturer's line-up, but at the very least it's a lovable one. Its two-door hatchback styling has lead some to call it the automaker's very first mass production wagon, but more than that it also comes with the only all-wheel-drive system to have been fitted to a Ferrari road car. The four-passenger FF is motivated by a 12-cylinder engine that pushes out 651 horsepower and 504 lb-ft of torque from its 6.3 liters; gearshifts are handled through a seven-speed dual-clutch automated manual transmission.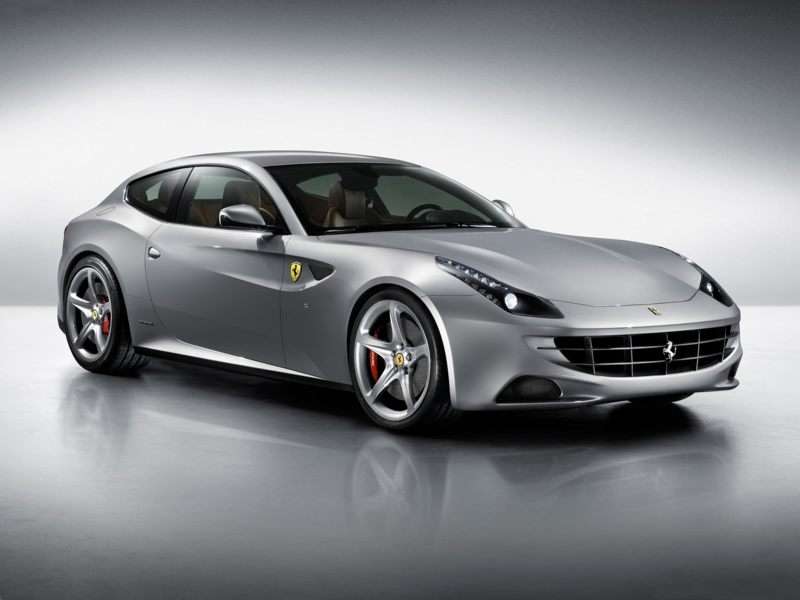 9) 2016 Mercedes-Benz B-Class Electric Drive
The 2016 Mercedes-Benz B-Class Electric Drive surprises with its 87 miles of battery range, making it a legitimate commuter car choice for the majority of urban dwellers. Subcompact and easy to park, the Mercedes-Benz B-Class Electric Drive might not be as luxurious as some of the other European models on this list, but it's definitely distinctive for the electric motor that delivers 174 horsepower and 251 lb-ft of torque. When it's time to charge the B-Class ED, you'll need 30 hours if you are stuck with a standard household plug, but that number drops precipitously to 3.5 hours if you can find a 240-volt charger.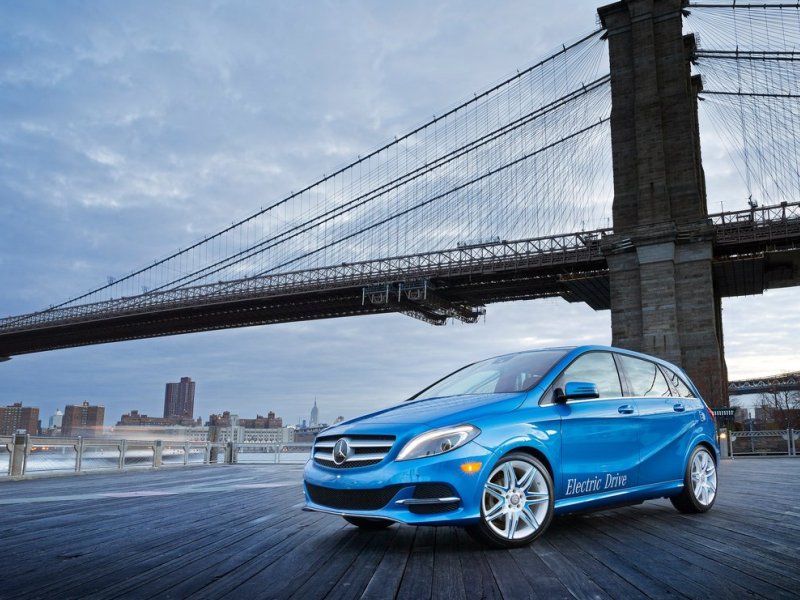 10) 2016 BMW i8
Another interesting electrified option among European luxury cars is the 2016 BMW i8, an eye-catching hybrid sports car designed from the ground up to take advantage of both battery power and a traditional gasoline engine. The end result: 357 horsepower and 420 lb-ft of torque in total from its turbocharged 1.5-liter three-cylinder engine and single electric motor (splitting the motivation duties rear and front, respectively, through the coupe's all-wheel-drive system). You can even drive the i8 on battery power alone for as many as 15 miles — when you're not hammering the throttle to hit 60 mph in 4.5 seconds, that is.