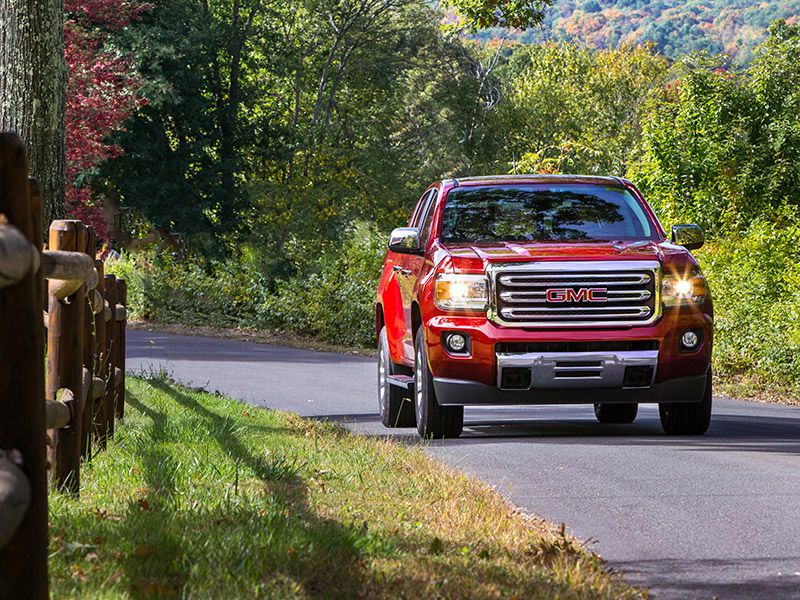 2019 GMC Canyon driving ・ Photo by General Motors
Pickup trucks are America's favorite vehicle. They are useful, versatile haulers of both things and people used by farmers, tradesmen, and consumers bent on recreation. They will tow a boat, haul a load of gravel, and make it easy to get your Christmas tree home from the lot. These days, it is possible to buy a brand-new pickup that costs more than $75,000, and plenty of them drive out dealer showroom doors at more than $50,000 every day. But for those of us with less expansive budgets, the good news is that the U.S. market is still filled with pickup trucks that cost right around $25,000, and there are a couple very useful, time-tested trucks that are less expensive than that. These trucks aren't just cheap; they are also very good. Here is our look at the 10 cheapest pickup trucks.
2020 Nissan Frontier
This article is about the cheapest new pickup trucks, but in this case the 2020 Nissan Frontier mid-size truck qualifies, because Nissan will continue to sell the venerable truck this year before replacing it with an all-new 2021 model. The Frontier is available in a dazzling array of configurations, one of which is the least expensive new truck on the American market by a large margin. The Frontier offers a choice of two engines — a 152-horsepower 2.5-liter inline four-cylinder and 261-horsepower 4.0-liter V6. The overall length of King Cab and Crew Cab regular bed variants is a compact 205.5 inches, while the truck's substantial 125.9-inch wheelbase enhances ride comfort. A long-bed model that is more than 13 inches longer than the Crew Cab's standard bed offers excellent utility at a small incremental cost. Both extended cab and crew cab feature rear doors for access to the rear seat and in-cab cargo area. In the crew cab model, those doors are traditional front-hinged doors like a sedan. The least expensive 2019 Nissan Frontier has a shockingly low suggested price of just over $19,000, and we expect the 2020 to be similar.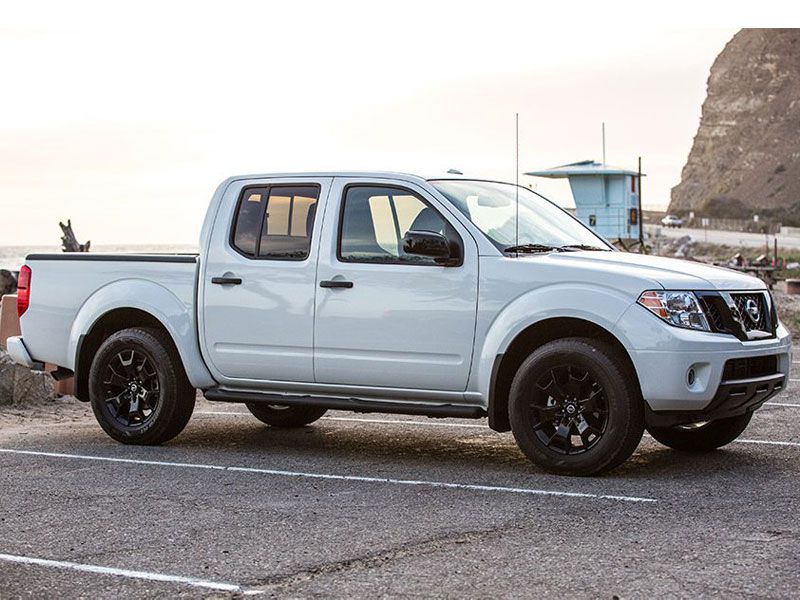 Photo by Nissan
2020 Chevrolet Colorado
The mid-size Chevrolet Colorado offers several variations of bed and cab configurations enabling its buyers to pick out a truck they really want. The least expensive Colorado for 2020 — an extended cab version with 6-foot box — is powered by a 200-horsepower 2.5-liter four-cylinder engine mated to a six-speed automatic transmission. Opting for the least expensive four-wheel drive version will cost an additional $7,000. In its base configuration, the Colorado is rated to tow 3,500 pounds. As the price escalates from its base of around $21,000, car-like amenities like leather seats, premium audio systems, alloy wheels, and in-vehicle Wi-Fi become available. Should you seek to take your truck off the beaten path, the Colorado ZR2 is the Colorado's ultimate off-road vehicle.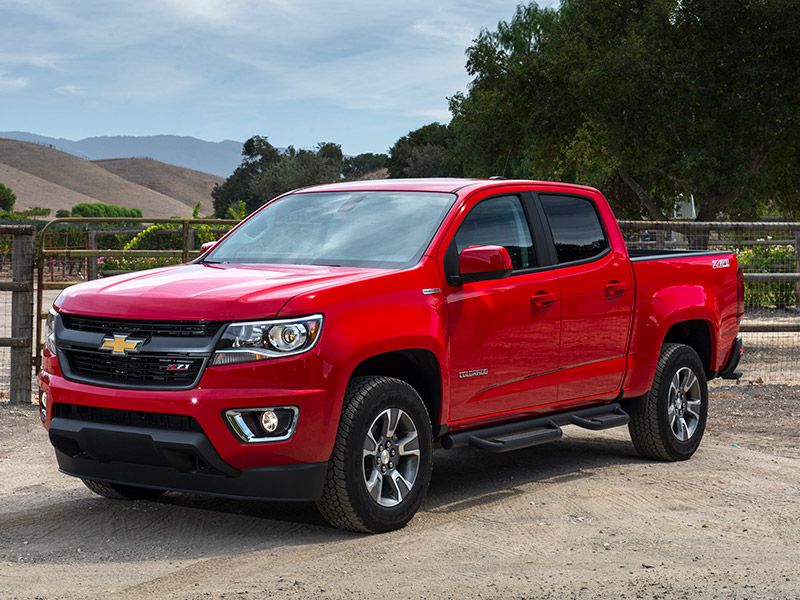 Photo by General Motors
2020 GMC Canyon
GMC takes a premium position with its trucks, but the model with the lowest base price in the lineup is very similar to the least expensive Chevrolet Colorado, with which it shares its platform. The Canyon's base powertrain is a 200-horsepower 2.5-liter four-cylinder engine backed by a six-speed automatic, while the top-level engine is a 308-horsepower 3.6-liter V6 driving through an eight-speed automatic. The base-level 4x4 has a suggested list of more than $30,000. Instead of obtaining rock-bottom low prices with GMC, shoppers should look for high-value trim levels like the Denali. It's not cheap, but it is filled with a significant amount of valuable content, including the higher-horsepower V6 engine. The Canyon Denali also features niceties that include a chrome grille, 20-inch aluminum wheels, and heated and ventilated leather seats.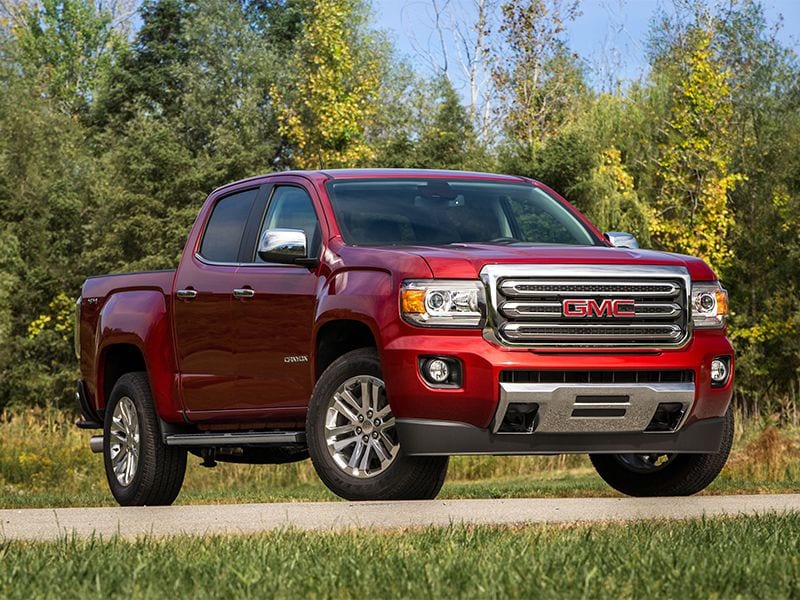 Photo by General Motors
2020 Ford Ranger
In 2011 Ford dropped the mid-size Ford Ranger pickup truck, and its fans have been missing it ever since. Now the Ranger is back, better than ever, and it rolls on a new platform. One place it really shines is in the engine compartment. Its 2.3-liter EcoBoost four-cylinder engine delivers 270 horsepower and 310 lb-ft of torque, substantially more than the base engines of the competitive trucks. The engine is mated with a sophisticated 10-speed automatic transmission, but it still trails many of its competitors' fuel economy. The Ranger is available in rear- and four-wheel drive versions, and in base form, its maximum towing capacity is 3,500 pounds. Available in either SuperCab or SuperCrew configuration, the Ranger's FX2 package combines off-road-oriented styling and functional upgrades.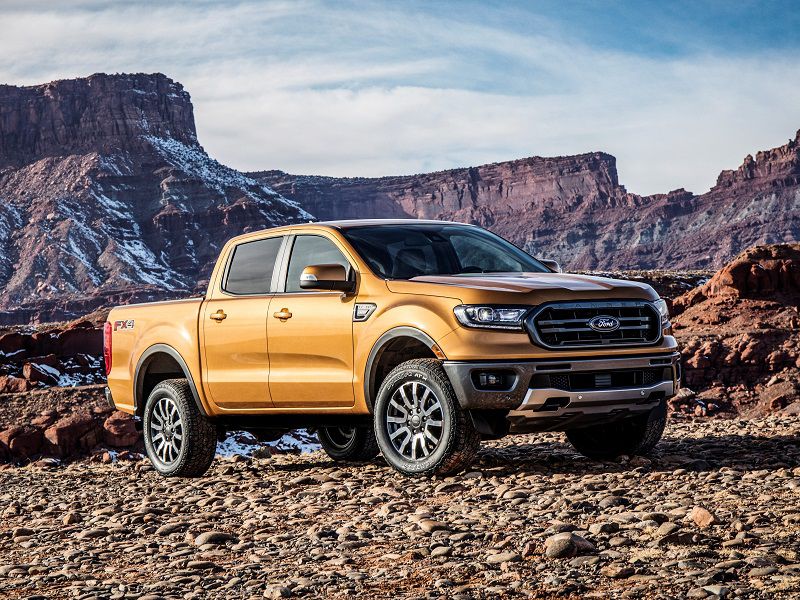 Photo by Ford
2020 Toyota Tacoma
The Toyota Tacoma mid-size pickup truck isn't just inexpensive; many observers believe it is the highest-quality, most-dependable truck in its segment. It is available in Access Cab with rear-hinged rear doors and Double Cab with larger conventional rear doors. Both rear- and four-wheel drive derivatives are available with each cab style. The Tacoma is powered by two durable engines: a 159-horsepower 2.7-liter inline four-cylinder and a 278-horsepower 3.5-liter V6. Each engine can be equipped with a six-speed automatic transmission, and the V6 also offers a six-speed manual transmission. The Tacoma has a longstanding record as a superior off-road truck, and that reputation is exemplified by TRD Off-Road and TRD Off-Road Pro versions. Inside, the Tacoma now offers a contemporary, well-designed interior to complement its rugged quality.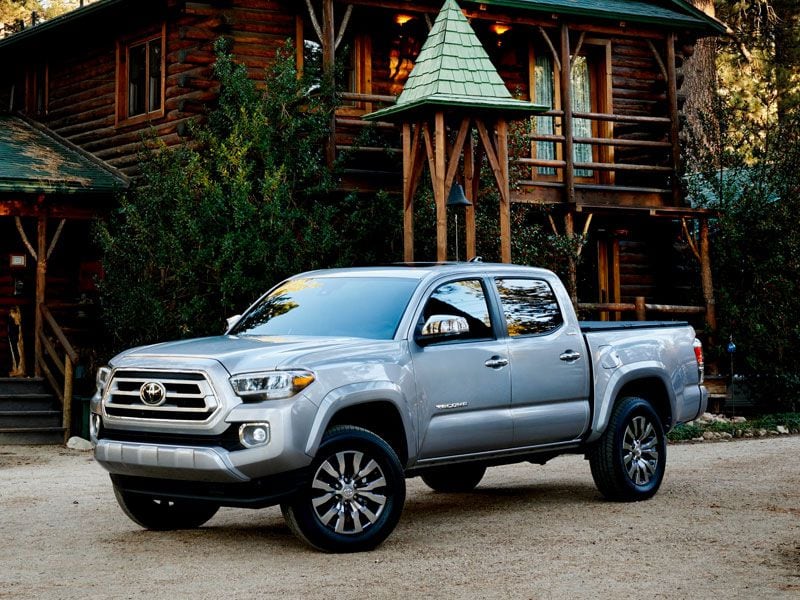 Photo by Toyota
2020 Ram 1500 Classic
As Ram introduced the highly touted and much-lauded current version of the RAM 1500 full-size pickup truck, Ram execs decided to keep the previous generation in production to offer a value-focused alternative at lower prices. The strategy clicked and the RAM 1500 Classic continues to roll out of Ram showrooms. The Classic is available with either a 305-horsepower 3.6-liter V6 or a 395-horsepower 5.7-liter V8. Both are accompanied by eight-speed automatic transmissions. The Ram-signature outstanding ride and handling are accomplished via a unique link-coil rear suspension. The 1500 Classic also features RamBox bedside storage, hidden bins, and a flat-load floor. Inside, it isn't as high-luxe as the current Ram 1500, but it is certainly comfortable. It also has "Classic" badging is located on the front fenders, and who doesn't want to drive a classic?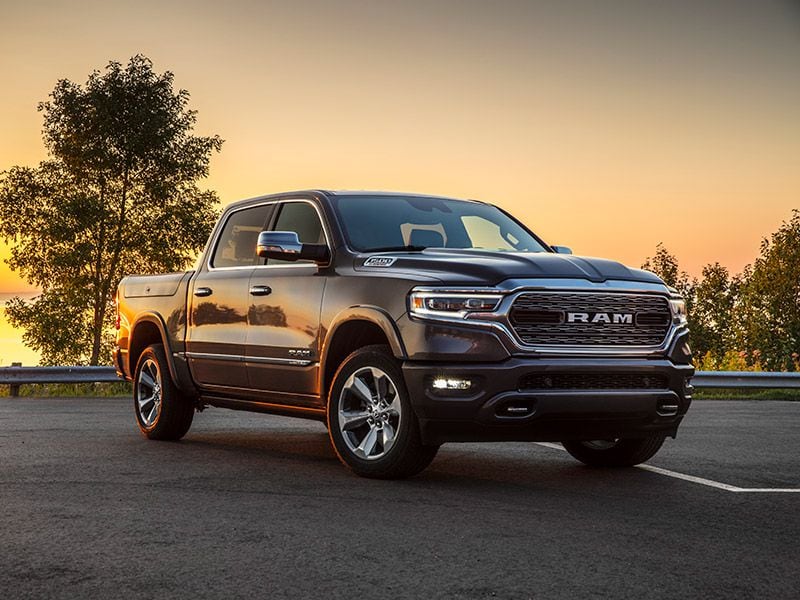 Photo by Fiat Chrysler Automobiles
2020 Chevrolet Silverado
The current Chevrolet Silverado full-size pickup truck is offered in a nearly mind-numbing number of variations. It isn't uncommon for today's truck buyers to spend $70,000 on a current Silverado High Country, and you can make the case that's a good value. At the other end of the Silverado price list is the rear-drive work truck with a regular cab and an 8-foot bed. Power comes from a 285-horsepower 4.3-liter V6 that has been in the General Motors engine lineup for decades, and it is backed up by a time-tested six-speed automatic. With its massive cargo box and 7,900 pounds of trailer towing, that is a lot of utility for right around $28,000. Chevy's 5.3-liter V8 is on the option list. Another high-value choice is the double-cab version of the Work Truck that offers accommodations for as many as six for right around $32,000.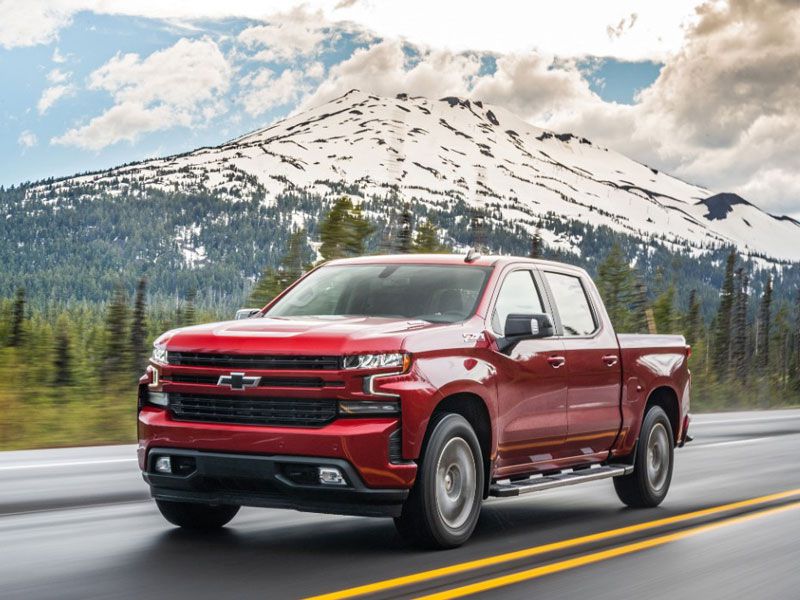 Photo by General Motors
2020 Ford F-150
The Ford F-150 has spent decades as the sales leader in full-size trucks, and, of course, in pickup trucks generally. As the giant segment's 800-pound gorilla, it offers a massive number of trim levels, cab sizes, and bed lengths, all of which help it hold the crown. At the top of the F-150's food chain is the Limited SuperCrew Styleside that has an MSRP over $70,000, and other F-150s rival it for style, bling, and equipment. On the other hand, the F-150's least-expensive version is the XL Styleside. The regular cab version with rear-wheel drive has a suggested list price of about $28,500. It is powered by a 290-horsepower 3.3-liter V6 backed up by a 10-speed automatic. The XL Styleside has a 6.5-foot bed, excellent cargo-carrying ability, and 5,000 pounds of trailer towing.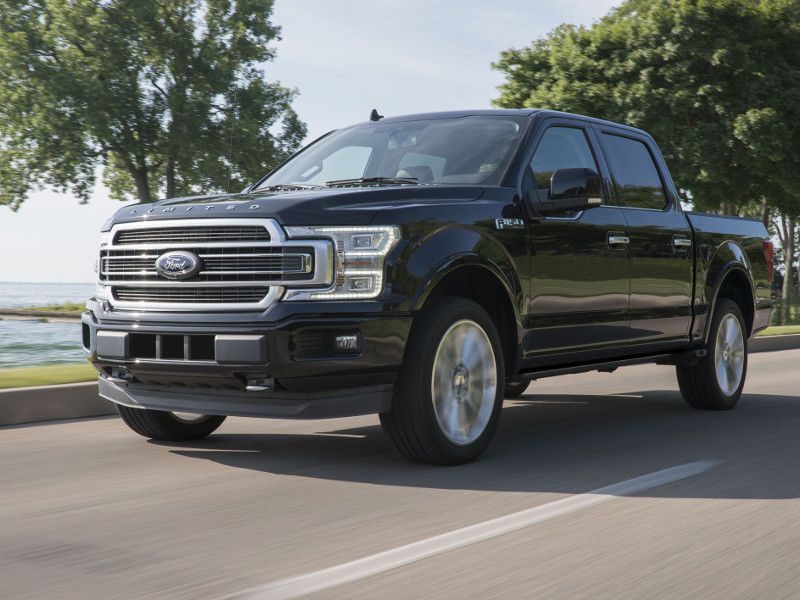 Photo by Ford
2020 GMC Sierra
GMC positions its products as "premium" trucks, but it does offer a base regular cab Sierra full-size pickup that is significantly less expensive than the current 2020 RAM 1500. Ram uses its 1500 Classic to compete in the low-priced portion of the market. The least-expensive Sierra is a Work Truck trim with a regular cab, 8-foot bed, and 139.6-inch wheelbase. Like the least expensive Chevy Silverado, this Sierra is equipped with GM's veteran 285-horsepower 4.3-liter V6 backed by a six-speed automatic transmission. It's far from plush but it is a lot of truck for the money. For instance, it's rated to tow a 7,900-pound trailer, and it has a truly mammoth cargo box. A double cab version with the same powertrain that will seat six is another low-priced Sierra, with an MSRP around $33,000.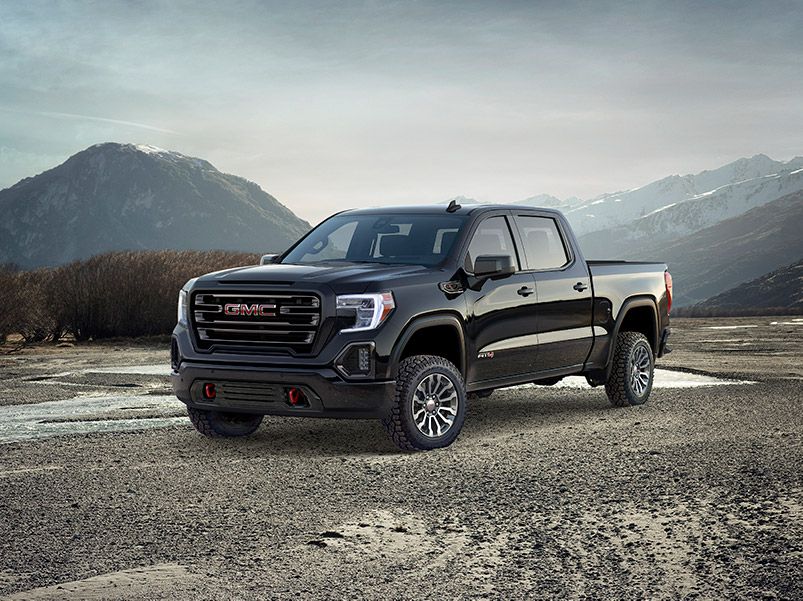 Photo by General Motors
2020 Honda Ridgeline
The Honda Ridgeline mid-size pickup demonstrates Honda's unconventional take on a pickup truck. For instance, the Ridgeline uses unit-body construction instead of the separate body-on-frame technique used by virtually all other pickups. The Ridgeline also features car-like all-independent suspension, eschewing the solid rear axle of most pickups. All Ridgelines are crew cabs, accommodating five, and you can specify front-wheel drive or all-wheel drive in most trim levels. Power comes from a 280-horsepower 3.5-liter V6 engine mated to a six-speed automatic transmission. The least-expensive Ridgeline with front-drive is rated to tow 3,500 pounds. Many people find the Ridgeline to be the most comfortable mid-size truck. In base front-drive form, it has a suggested MSRP of just under $30,000.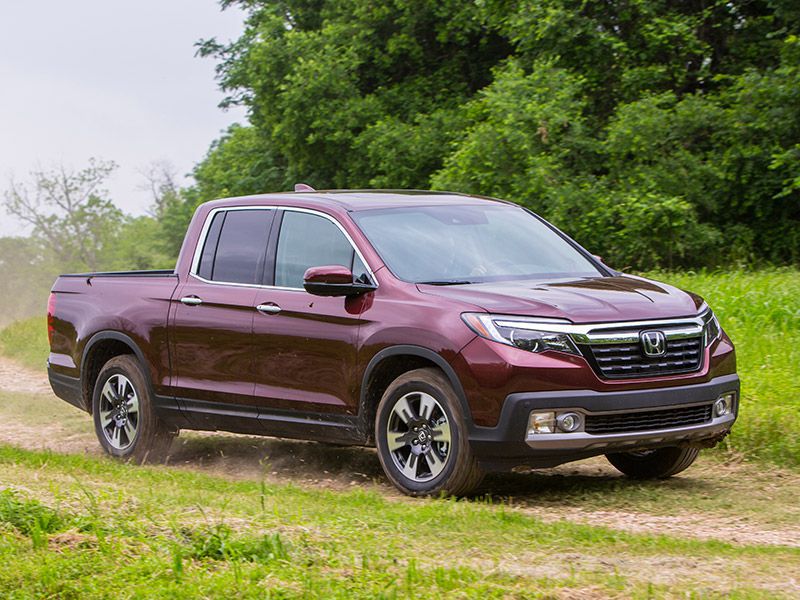 Photo by Honda