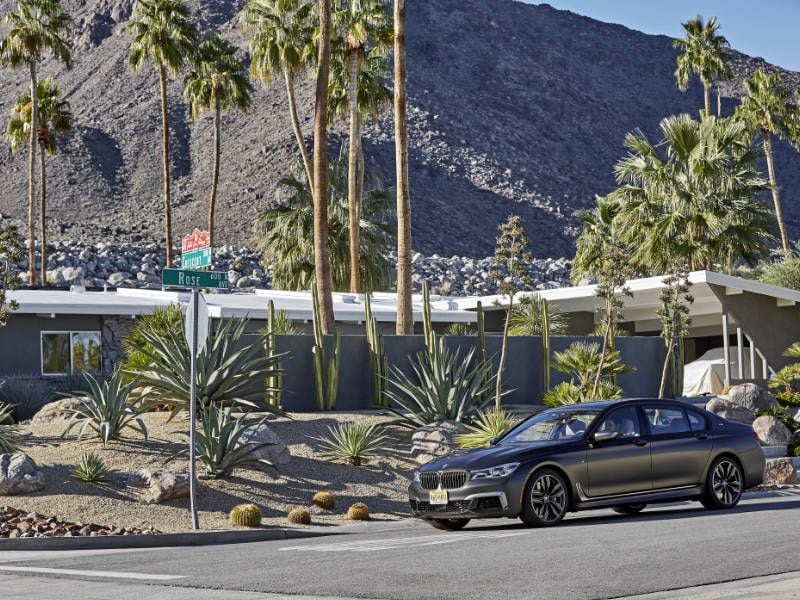 2017 BMW M760 Li xDrive Hero ・ Photo by BMW
While SUVs and minivans are the most common vehicles with dedicated entertainment screens for back seat occupants, you can also find some standout passenger cars with rear seat systems. With these installed, second-row passengers can watch their favorite movies or TV shows, enjoy gaming on the go, and even surf the internet.
Most of the entries in today's gallery are fairly expensive. In fact, many are flagship luxury sedans with 6-figure price tags and premium rear-seat comfort packages. But new technologies are also creating some impressive options for budget-minded shoppers. How inexpensive are we talking, here? We found one car that offers a fully connected rear seat entertainment zone for a lucky $13,000. Read on to find out... 
10) 2017 Cadillac CT6
Though we just mentioned affordable options for cars with rear seat entertainment systems, we'll kick things off with a more traditional pick: the 2017 Cadillac CT6. The CT6 is Cadillac's sophisticated new range-topping sedan, with an MSRP of $53,795 and a broad range of standard luxuries that includes a CUE infotainment system with a 10.2-inch touchscreen. More importantly, for our purposes, the CT6 offers a rear seat infotainment setup with articulating 10-inch screens built into the back of the front seats. The system provides Blu-ray playback and connectivity for personal devices, including HDMI inputs for gamers. Remember, too, that the CT6 is one of the many GM vehicles to showcase a mobile Wi-Fi hotspot, which significantly expands rear seat entertainment resources.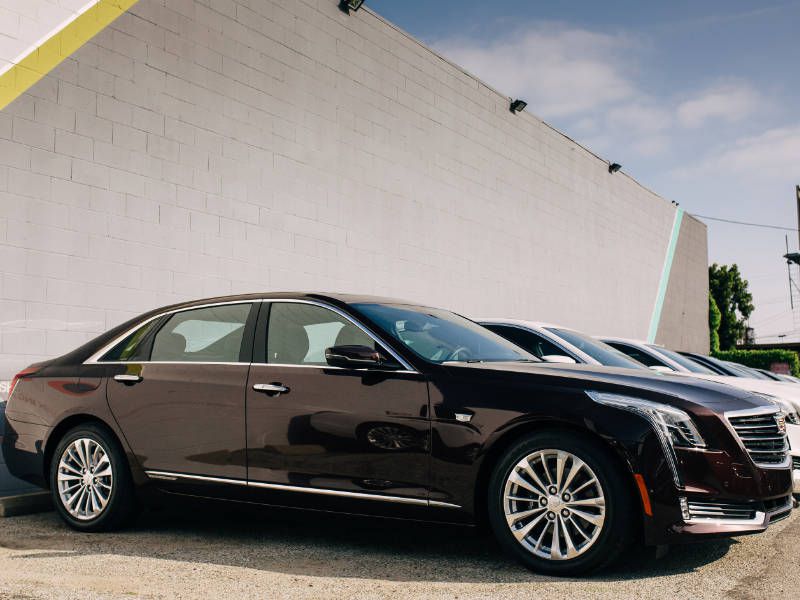 Photo by Cadillac
9) 2017 Mercedes-Benz S-Class
The 2017 Mercedes-Benz S-Class serves up some of the most luxurious back seat packages in the industry, and that helps make it a standout choice among cars with rear seat entertainment systems. S-Class option packages, for example, can supply individual leather-surfaced back seats with heating, ventilation, and hot-stone massage functionality. Additionally, those rear chairs can recline, and they feature power calf rests, allowing occupants to fine-tune their seating positions. A wood-trimmed rear center console complements the cabin with dual folding tables and heated and cooled cupholders. After all that, rear seat occupants can relax in serious comfort as they enjoy dual HD display screens with DVD playback, two sets of wireless headphones and wireless remotes, multiple inputs for digital devices, and mobile Wi-Fi.
Photo by Mercedes-Benz
8) 2017 BMW 7 Series
Premium German cars with rear seat entertainment systems also include the 2017 BMW 7 Series. The 7 Series has its own flagship-level accommodations in back, with features like dual 10-inch display screens that can be electrically adjusted to provide the perfect viewing angle for rear seat occupants—who can then take advantage of the system's ability to handle video, audio, and gameplay from multiple sources. The 7 Series also distinguishes itself with a mobile Wi-Fi hotspot and the BMW Touch Command Tablet. This latter tool is a portable digital tablet that not only serves as the control interface for the entertainment system, but also acts as a standalone device capable of surfing the Internet or working as a gaming console.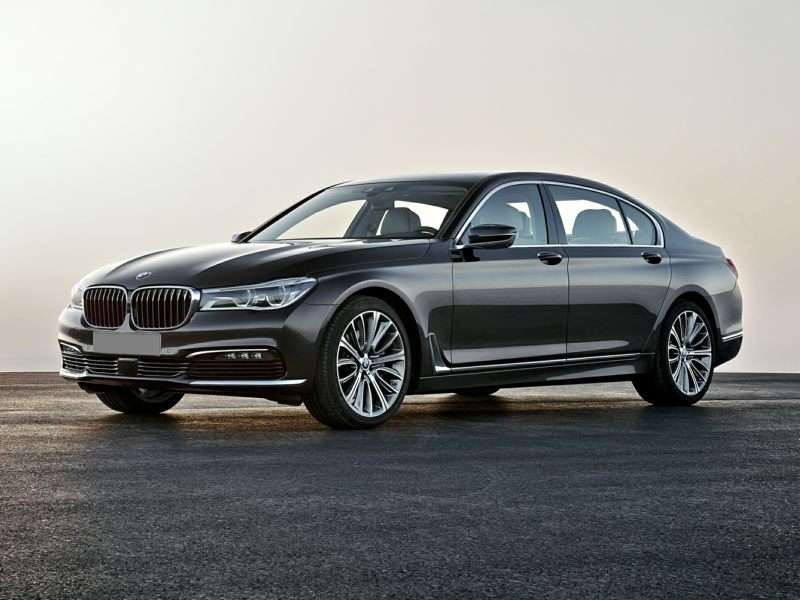 Photo by BMW
7) 2017 Audi S8
Unsurprisingly, the third member of the premium German auto trio—Audi—has a direct competitor for the BMW and Mercedes cars with rear seat entertainment systems. Actually, the four-rings brand has a pair of them. The 2017 Audi S8 and A8 L each have rear seat entertainment systems on their options menus. The key difference is that the S8 is a sportier variant of the regular-wheelbase A8, which is no longer on sale in the United States. Thus, the S8 still supplies the expected dual 10-inch screens, plus DVD playback and a variety of input ports, and it also benefits from mobile Wi-Fi connectivity. But it also packs a 4.0-liter turbocharged V8 engine that kicks out 605 horsepower and 553 lb.-ft. of torque.
Photo by Audi
6) 2017 Chevrolet Spark
Following that string of high-priced cars with rear seat entertainment systems, let's check out a high-value alternative: the 2017 Chevrolet Spark. Of course, the Spark, given its size, doesn't offer large video screens for its back seat occupants. Indeed, it doesn't offer any dedicated entertainment content for the rear seat passengers. What it does have is a mobile Wi-Fi hotspot that comes standard even in the $13,000 entry model. And that essentially turns the entire Spark into a road-going entertainment system that can be used by anyone on board—except for the driver. She or he should concentrate on the task at hand. All other folks have to do is bring along the kind of popular mobile devices they're likely to own anyway.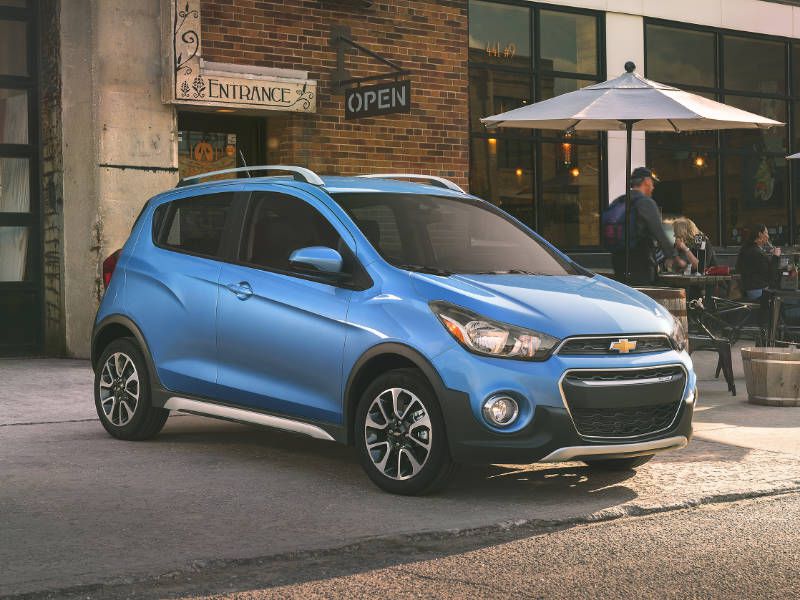 Photo by Chevrolet
5) 2016 Ford Fusion
Okay, if the Spark sneaks onto our list of cars with rear seat entertainment systems, then we may as well open things up to the slowly increasing number of other mainstream cars offering mobile Wi-Fi hotspots—such as the 2016 Ford Fusion. That model year is no mistake, either. The Blue Oval will begin bringing mobile Wi-Fi technology to its new vehicle lineup with the 2018 selling season, but the company already has a way to enable modern-day connectivity in certain cars from the 2010 through 2016 model years. It's a physical device called SmartLink, and it will be available—from Ford dealerships—beginning this summer. Once installed, SmartLink can handle up to eight different devices and keep rear seat occupants fully amused with online entertainment.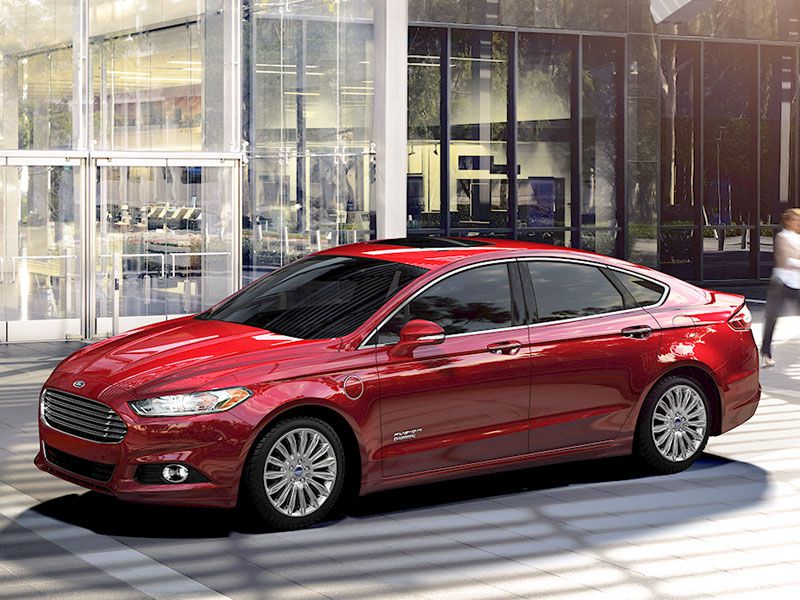 Photo by Ford
4) 2017 Buick Cascada
We'll begin easing our way back into the premium cars with rear seat entertainment systems by looking at the 2017 Buick Cascada—the only convertible here. We're again relying on mobile Wi-Fi technology to serve as a gateway to online amusements, since that comes standard as part of the Cascada's $33,065 MSRP. To be sure, the car's rear seats aren't that big, but they are individual chairs, for some amount of extra comfort, and the headroom is hard to beat, at least when the top's down. That, it's worth noting, can take as few as 17 seconds and be accomplished at speeds of up to 31 mph.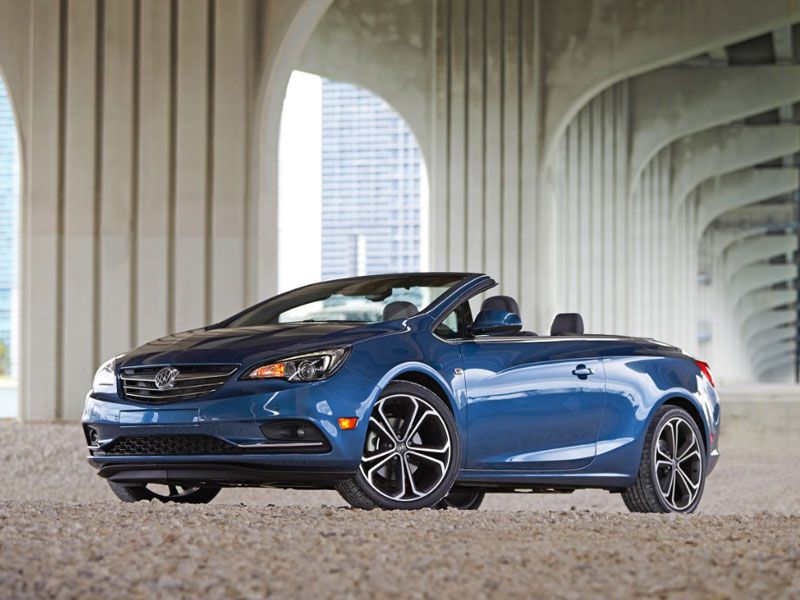 Photo by General Motors
3) 2017 Jaguar XJ
The 2017 Jaguar XJ is obviously more in line with the other ultra-lux cars with rear seat entertainment systems. Pricing, for instance, opens at $74,400 and covers standard soft-grain leather seating, heating and ventilation in both rows, a 12.3-inch "virtual" instrument cluster, an 825-watt Meridian sound system, and Jaguar's InControl Touch Pro infotainment system—with navigation. Jaguar also extends the car's appeal with a long-wheelbase edition, and it's that model that can meet today's criteria with a rear seat entertainment package. More specifically, both the XJL Portfolio and Supercharged trims can be ordered with dual 10.2-inch LCD screens that deploy from the rear of the front seats. A touchscreen remote control, rear multimedia interface, and two wireless headphones are included, as well.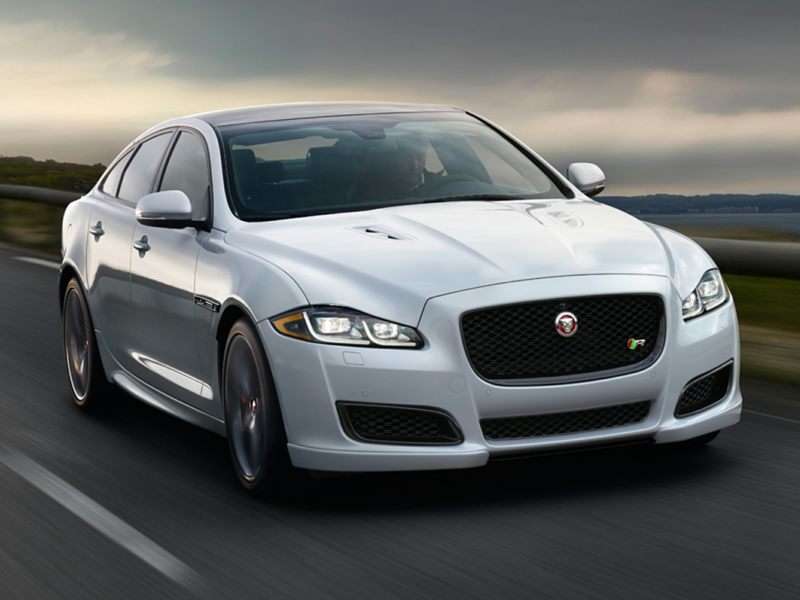 Photo by Jaguar
2) 2017 Lexus LS
The 2017 Lexus LS delivers its own distinct spin on the flagship sedan and represents a strong competitor for the Western cars with rear seat entertainment systems. For one thing, it skips the dual screen setup for rear seat passengers, instead incorporating a 9-inch drop-down screen that's supported by a Blu-ray disc player and SD card slot. Those entertainment resources also happen to be bundled with a right-side, power-reclining rear seat with a fold-out ottoman and massage functionality, for an executive-class traveling environment. Meanwhile, the LS does check all the boxes for typical full-size luxury sedans, from standard rear-wheel drive performance—with a standard V8 engine—to a full suite of driver-assistance technologies and an available Mark Levinson audio system.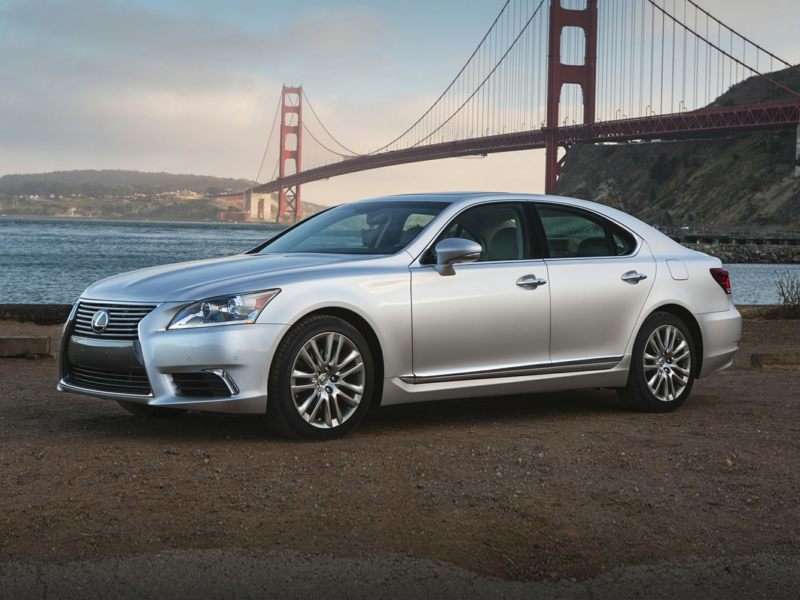 Photo by Lexus
1) 2017 Porsche Panamera
Finally, the all-new 2017 Porsche Panamera brings a "cinematic experience" to our cars with rear seat entertainment systems, complete with two 10-inch touch screens that are mounted on the rear of the front seat back rests. Bolstering those displays are 32 gigabytes of internal memory, a micro SD card slot, a micro USB interface, Bluetooth connectivity, and a mobile Wi-Fi hotspot. Audio for the rear seat system can be broadcast through the accompanying wireless headphones, through speakers directly integrated into the rear seat setup, or through the Panamera's full sound system. Oh, and for the curious, the next-gen Panamera also supplies pure Porsche performance from both of its turbocharged 6-cylinder engines: The 440-horsepower 4S models can fly from 0-60 in 4.0 seconds.
Photo by Porsche