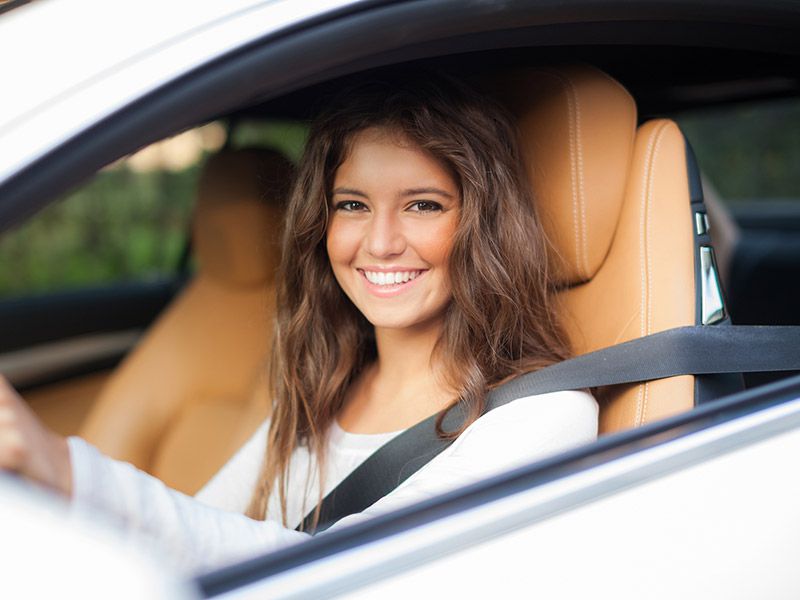 Woman Testing a Car
It's important that the interior of a car looks good, but it's even more important that it feels good. There are few things worse than spending a couple of hours behind the wheel of a car only to realize its seats aren't as comfy as they looked. It makes the daily commute that much more unpleasant and it makes road trips tiresome. Most cars, thankfully, have comfortable seats, but there are some that go above and beyond the norm. These cars have seats that are highly adjustable, include special features, and work for drivers of all shapes and sizes. Here are the 10 cars with the most comfortable seats.
2019 Nissan Altima
The Nissan Altima is a mid-size sedan with a comfortable and spacious interior. It's fully redesigned this year with a larger cabin and the latest version of Nissan's Zero-Gravity seats. Inspired by NASA, these seats feature dual-density foam and added bolstering. They manage to strike a balance between being supportive and holding you in place on the corners while still being comfortable for even the longest road trips. There's a choice of fabric or leather trims with a standard eight-way power driver's seat that includes two-way lumbar on the top trim levels. There's a four-way manual passenger seat that becomes power adjustable on the top two trims, and there are available heated front seats. Pricing starts at $23,750.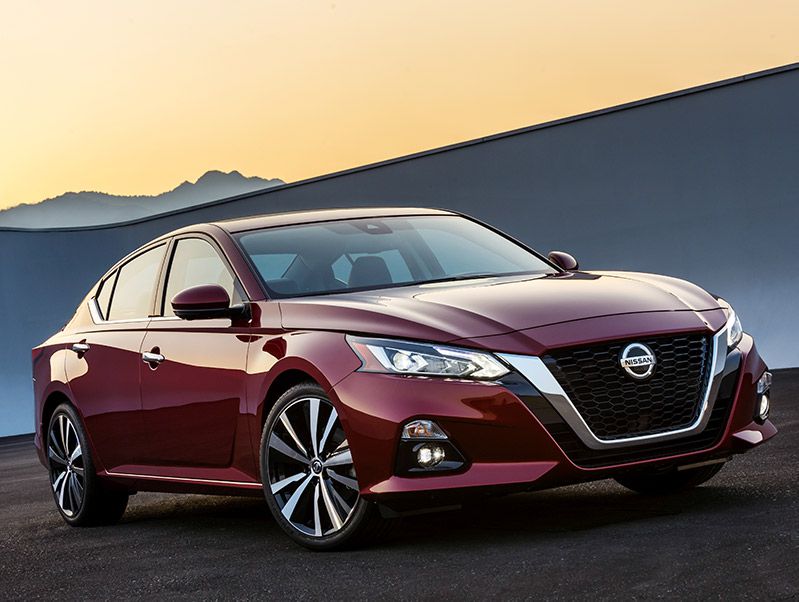 Photo by Nissan
2018 Lincoln Continental
The Lincoln Continental is a luxury car and it comes with appropriately luxurious seats. Even the base model features 10-way power heated front seats with lumbar, but as you move up the lineup they get even more plush. There's the option for 24-way power adjustable seats that include both a power thigh extender and power headrest. Heated and cooled seats are available for front and rear passengers. The exclusive Continental Black Label boasts the most comfortable seats of the lineup. Its 30-way adjustable multi-contour front seats are covered in Venetian leather, so they look and feel simply stunning. Pricing on the 2018 Lincoln Continental starts at $45,160.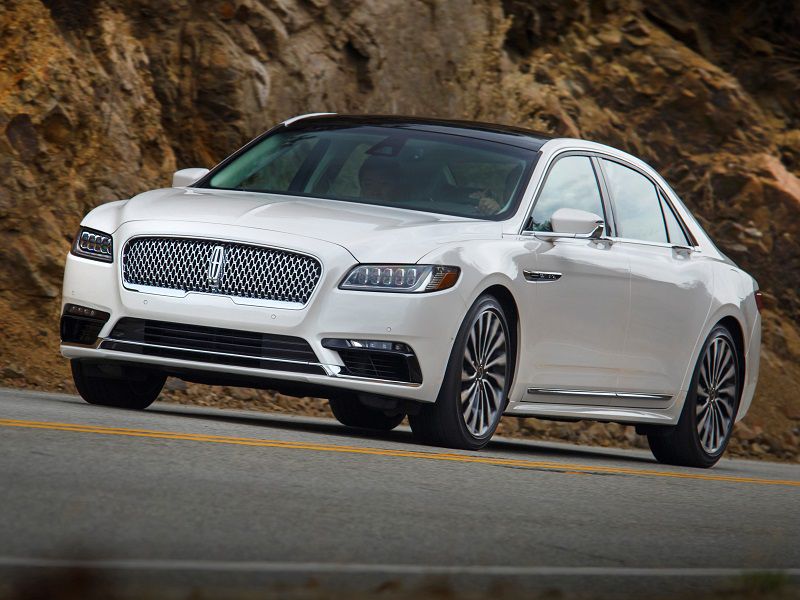 Photo by Lincoln
2019 Toyota Avalon
The 2019 Toyota Avalon is all-new this year with an upgraded interior and comfortable seating for front and rear passengers. The base model features SofTex-trimmed seats that are eight-way adjustable for the driver and passenger, along with two-way power lumbar for the driver. Midrange trims add Ultrasuede for a luxurious look and feel along with heated front seats. At the top of the lineup, seating is leather-trimmed with standard heated and ventilated seats for the driver and front passenger. Front seats also get four-way adjustable lumbar support. Even rear passengers get standard heated seats on top trim levels. Pricing for the 2019 Toyota Avalon starts at $35,500.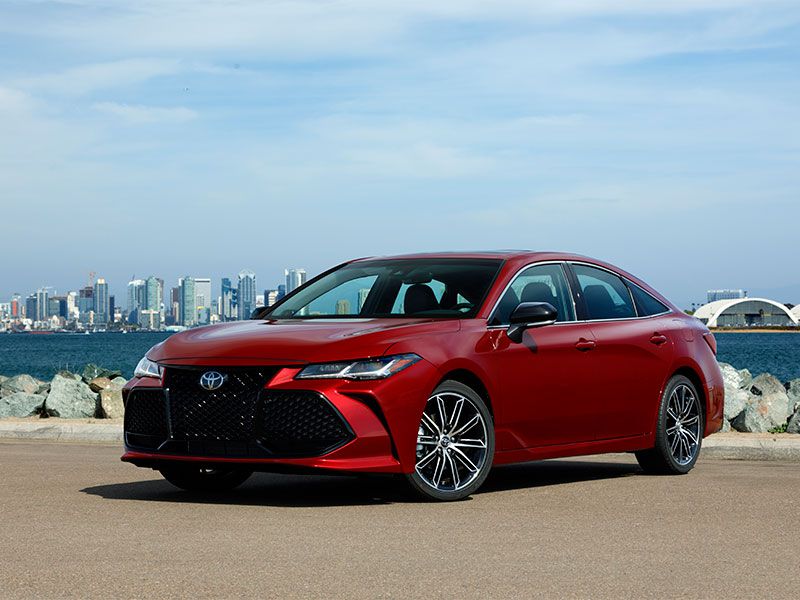 Photo by Toyota
2018 Chrysler Pacifica
The 2018 Chrysler Pacifica minivan has ample seating for up to eight passengers. All but the base trim level features a standard eight-way power driver's seat with four-way power lumbar. The same seat is available for the front passenger beginning with midrange trims. Cloth seats are standard, but leather upholstery is available, including the option for premium Nappa leather. Heated and ventilated seats are available for front passengers, and even the second-row has optional heated seats on select trims. Those who only need seating for seven passengers can use only the second-row captain's chairs without the center position, which makes third-row access easier. Pricing for the 2018 Chrysler Pacifica starts at $26,995.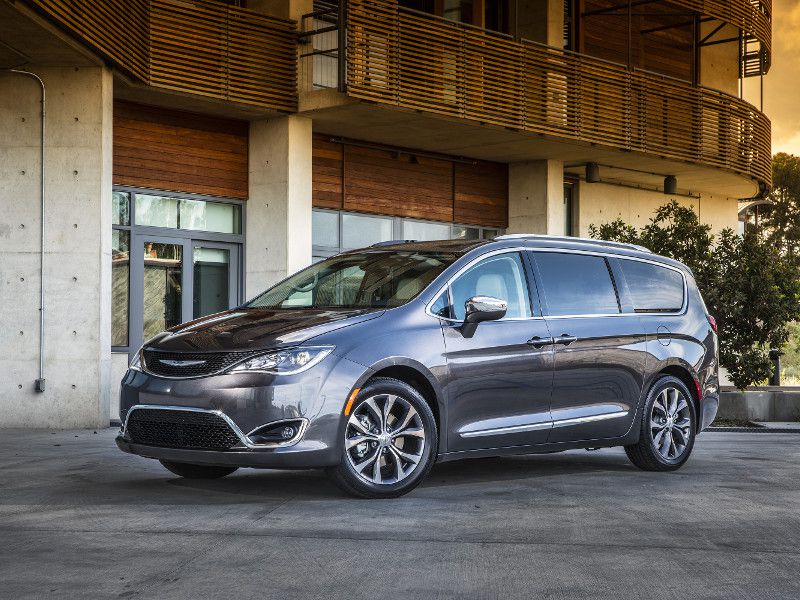 Photo by Fiat Chrysler Automobiles
2018 Kia Cadenza
The 2018 Kia Cadenza might bear the name of one of today's more value-priced automakers, but it boasts an interior on par with far more expensive vehicles. This includes outright luxurious seats that are comfortable whether you're behind the wheel or lounging in back. Leather trim and heated front seats are standard with available quilted Nappa leather and ventilation. The base trim features a 10-way power adjustable driver's seat with two-way power lumbar and an eight-way power front passenger seat. Step one trim up in the range and there's a 14-way power adjustable driver's seat with four-way power lumbar and a seat extender. The front passenger also gets an upgrade with 10-way adjustability and two-way lumbar. Pricing starts at $32,290.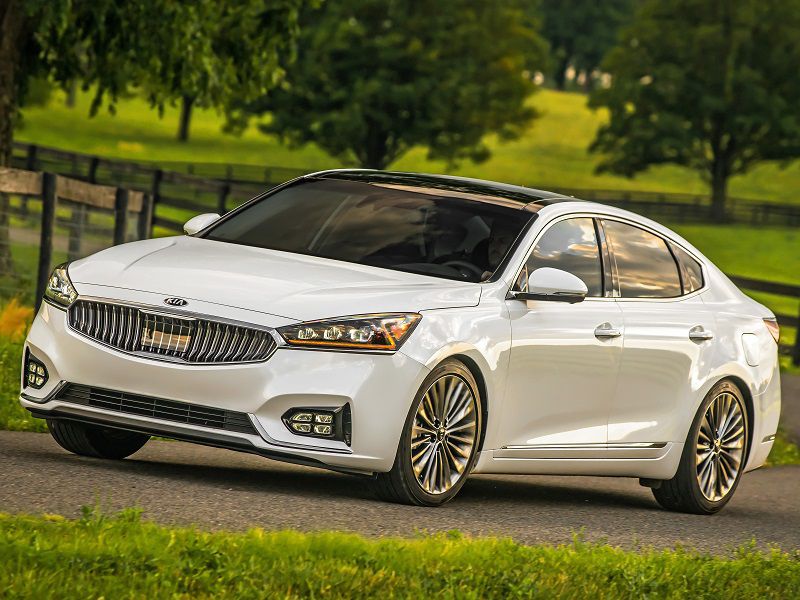 Photo by Kia
2019 Buick LaCrosse
The 2019 Buick LaCrosse has an elegant and comfortable interior with plenty of room for five passengers. The front bucket seats keep riders firmly in place without being too tight and have standard leatherette trim with available perforated leather. They are eight-way power adjustable for the driver and front passenger with standard two-way lumbar for the driver. Higher trims feature four-way driver lumbar and two-way passenger lumbar. There are also available heated and ventilated front seats on select trims. The ultimate in comfort comes from the available massaging front seats with four-way lumbar. This makes long road trips less taxing and is a great feature for those with back issues. Pricing for the 2019 Buick LaCrosse starts at $29,570.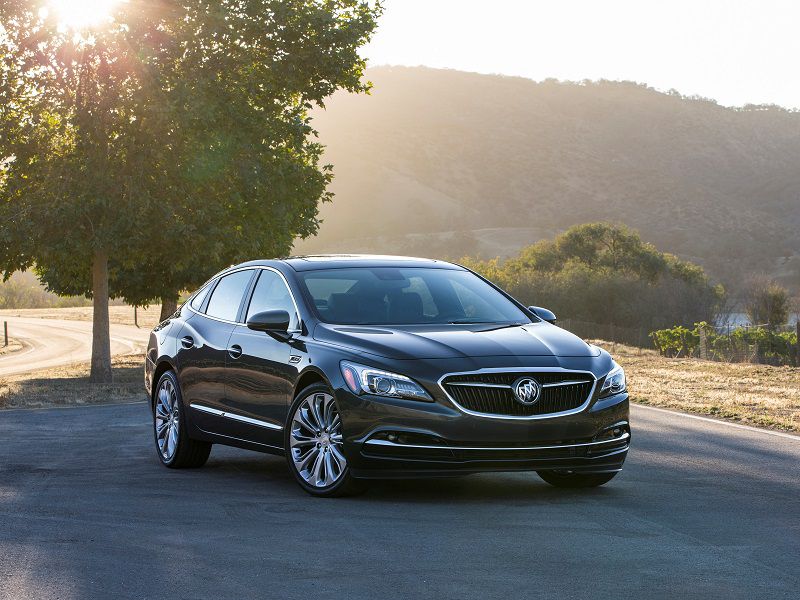 Photo by Buick
2019 Nissan Rogue
Nissan earns a second spot on our list with the 2019 Nissan Rogue compact crossover, thanks once again its Zero Gravity seats. These NASA-inspired seats are supportive without being stiff and are wonderfully comfortable for longer trips. They're six-way adjustable for the driver on the base model, while you can also upgrade to eight-way power adjustability and power lumbar. Cloth seats are standard with available leather surfaces on the top trim. This trim also makes the four-way front passenger seat power adjustable. Available on the base model and standard for the rest of the lineup are Quick Comfort heated front seats. They start warming the parts of your body most sensitive to heat, like hips and thighs, first. Pricing on the 2019 Nissan Rouge begins at $24,800.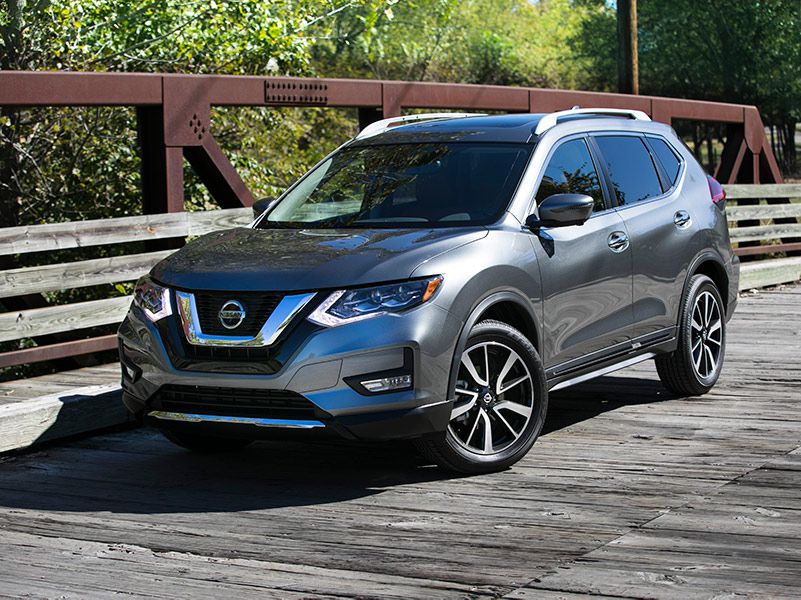 Photo by Nissan
2019 Chrysler 300
The 2019 Chrysler 300 is a full-size sedan that coddles its passengers. The driver gets a standard eight-way power seat with four-way power lumbar, and all but the base trim offers the same seat for the front passenger. Those seats are available both heated and ventilated, and there's even a heated second row so rear passengers aren't forgotten. This is a big sedan, so the seats are roomy, making them ideal for road trips. Cloth seats are standard, but there are multiple upgraded seats available. They include Nappa and suede perforated leather or quilted leather trims, as well as sport or performance bucket seats. Pricing on the 2019 Chrysler 300 starts at $28,995.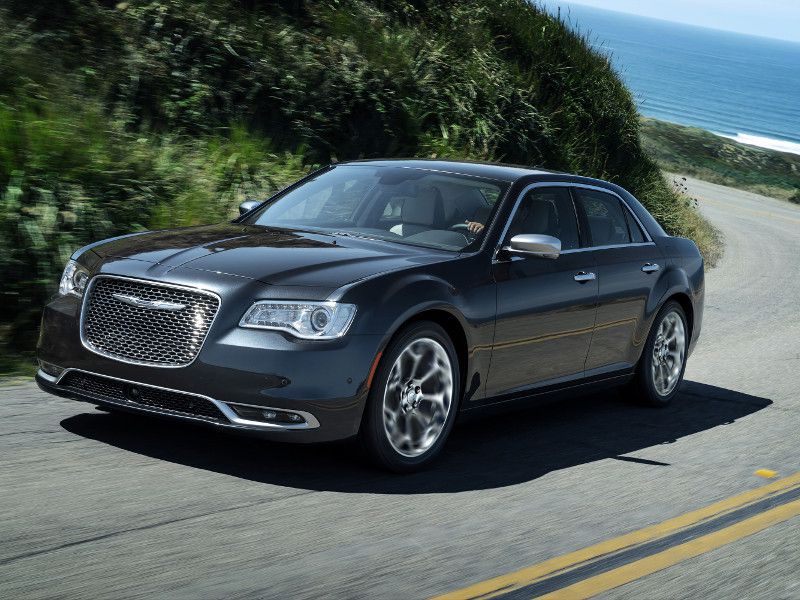 Photo by Chrysler
2019 Subaru Forester
The 2019 Subaru Forester is fully redesigned this year and a lot has changed. What hasn't changed is its comfortable seating. Although this is a brand known for building cars ideal for those with an active lifestyle who often venture off the pavement and onto dirt roads, that doesn't mean Subarus don't also have comfortable interiors for those long-distance adventures. The Forester has an available 10-way power adjustable driver's seat with power lumbar and an eight-way adjustable front passenger seat. Both front and rear seats are available heated and, there are reclining rear seatbacks so passengers in the back can truly relax. Pricing for the 2019 Subaru Forester starts at $24,295.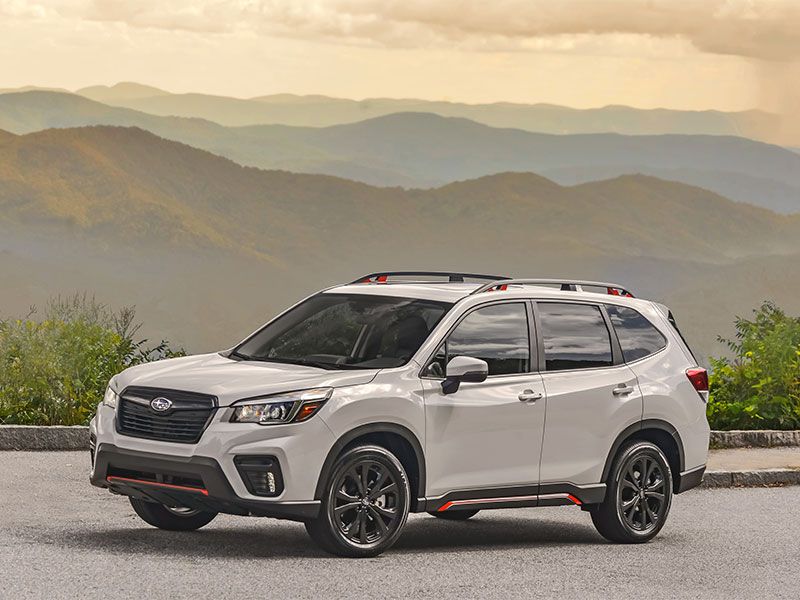 Photo by Subaru
2018 Mazda Mazda6
The 2018 Mazda Mazda6 has a beautiful interior that features newly redesigned seats. They make what was already a comfortable experience for passengers even better. The new seats feature high-density, vibration-absorbing urethane foam that is supportive and plush. Whether you're on the daily commute or longer road trip, these seats stay comfortable. The driver's seat is six-way manually adjustable with lumbar in the base trim with available six-way and eight-way power adjustability. There are also heated seats available for front and rear passengers and, new for this model year, available ventilated front seats standard on the top two trims. The 2018 Mazda Mazda6 starts at $21,950.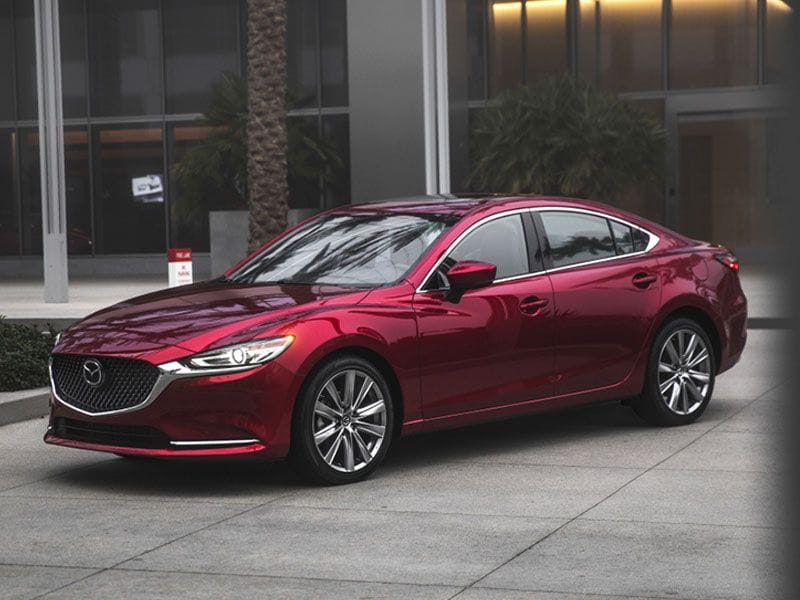 Photo by Mazda