2016 Kia Optima ・ Photo by Kia Media
Radar cruise control, also known as adaptive cruise control, is an automotive feature that's a definite step up from the cruise control systems of decades past. Part safety and part efficiency, radar cruise control uses radar sensors to monitor the space between your car and the car in front of you to maintain a safe, consistent following distance. This system helps smooth out the effects of constantly applying throttle and then braking abruptly, which may help save fuel. Perhaps more important, though, is that radar cruise control systems usually integrate with other crash-reducing features, such as front collision warning systems, because they use much of the same technology. Once the driver inputs the maximum speed, radar cruise control keeps the car as close to that speed as possible depending on traffic conditions. Let's take a look at 10 new cars that offer a radar cruise control system.
1) 2016 Mazda Mazda6
The 2016 Mazda Mazda6 is a mid-size family sedan with a sporty aesthetic and attitude. The Mazda6's athletic chops pay clear homage to the rest of the brand's offerings, especially the Miata roadster, but as a family-oriented vehicle, the Mazda6 bears plenty of responsibility as well. A 2.5-liter, four-cylinder engine is standard with the four-door sedan, and it produces 184 horsepower and 185 lb-ft of torque paired to either a six-speed manual gearbox or a six-speed automatic. The interior of the Mazda6 received some considerable updates for 2016, which makes it more comfortable and improves usability of the car's features. Mazda focuses on balancing safety with affordability, so many of the newest safety systems are add-ons. A rearview camera come standard in the 2016 Mazda Mazda6, and optional safety features include radar cruise control, blind spot monitoring, and lane departure warning.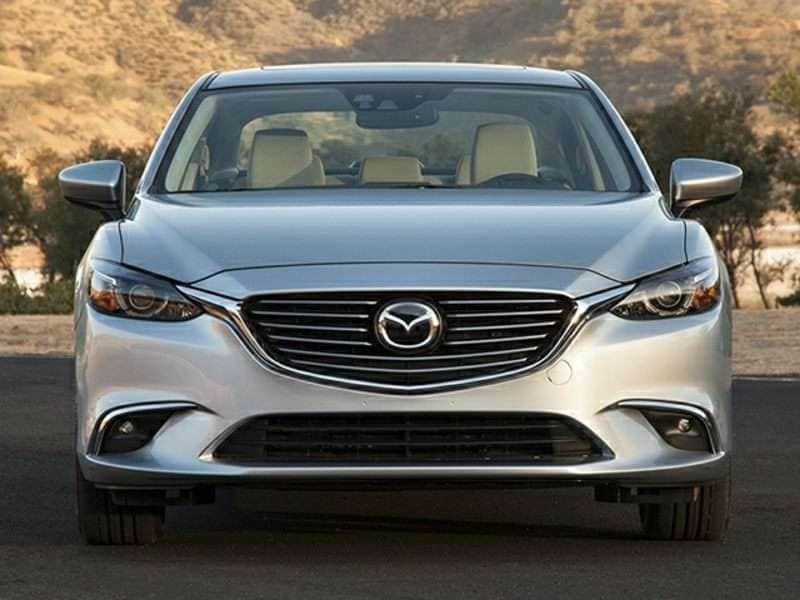 2) 2016 Toyota Camry Hybrid
The 2016 Toyota Camry Hybrid is a mid-size sedan based on the Camry, which is one of the brand's best-selling vehicles as well as one of the leaders in the midsize car segment. The Camry Hybrid was introduced as a more mainstream version of the hybrid technology that powers Toyota's groundbreaking Prius lineup. The 2016 Camry Hybrid offers comfortable, functional accommodations for five passengers, and 200 horsepower from its 2.5-liter four-cylinder engine paired with an electric motor and a continuously variable transmission. The Camry Hybrid also earns fuel economy of up to 43 mpg city, 39 mpg highway. All 2016 Camry Hybrids are front-wheel drive. The 2015 version of the Toyota Camry Hybrid fared well in government crash tests, which should carry over to this year. Radar cruise control is on the options list, which also includes adaptive cruise control, blind spot monitoring, and forward collision warning.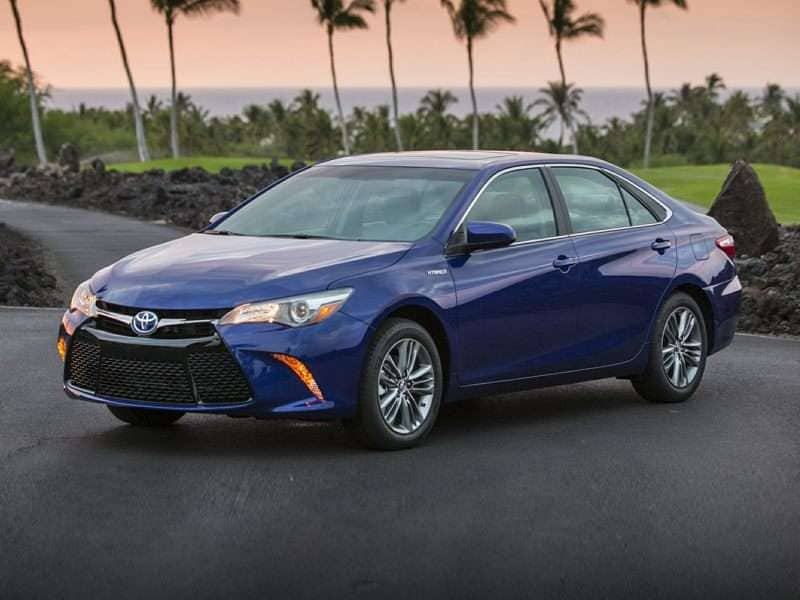 3) 2016 Subaru Crosstrek
The Subaru Crosstrek, which was refreshed for the 2016 model year, is a lifted wagon that takes cues from the brand's Impreza hatchback but is much more aggressively styled. This family-oriented vehicle with seating for five is equally comfortable on the road or on light off-road terrain thanks to its raised ride height and capable all-wheel drive system. It comes powered by a 2.0-liter four-cylinder engine that offers 148 horsepower and 145 lb-ft of torque, paired to a continuously variable automatic transmission or a five-speed manual gearbox. The Subaru Crosstrek is good for 26 mpg in the city and 34 mpg on the highway when ordered with the CVT gearbox. A rearview camera comes standard on the 2016 Crosstrek, and the radar cruise control is part of the optional EyeSight equipment package along with adaptive cruise control and lane departure warning.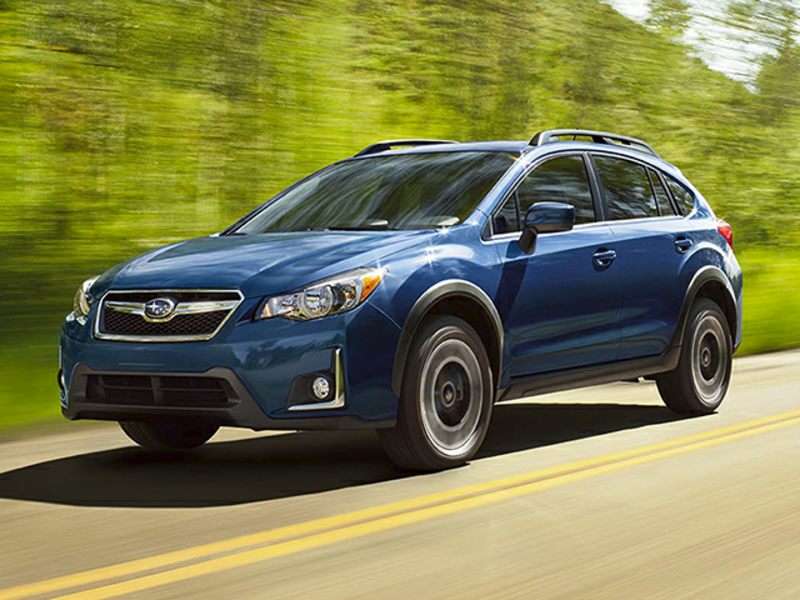 4) 2016 Ford Fusion
The Ford Fusion is an affordable mid-size sedan with seating for five passengers, and the accommodations are comfortable and competitive for the midsize class. For 2016, the Ford Fusion offers three four-cylinder drivetrains. The base is a 175-horsepower 2.5-liter with 175 lb-ft of torque. A turbocharged EcoBoost 1.5-liter makes 181 horsepower and 185 lb-ft of torque, while a turbo EcoBoost 2.0-liter yields 231 horsepower and 270 lb-ft of torque. All models feature a six-speed automatic gearbox and front-wheel drive, but the 2.0 EcoBoost offers optional all-wheel drive. Standard features are generous, and plenty of upgrades are available, particularly to enhance the Fusion's safety. A rearview camera comes with every 2016 Fusion, and buyers can upgrade with features including radar cruise control, forward collision alert, blind spot monitoring, park assist, and lane-keep assist.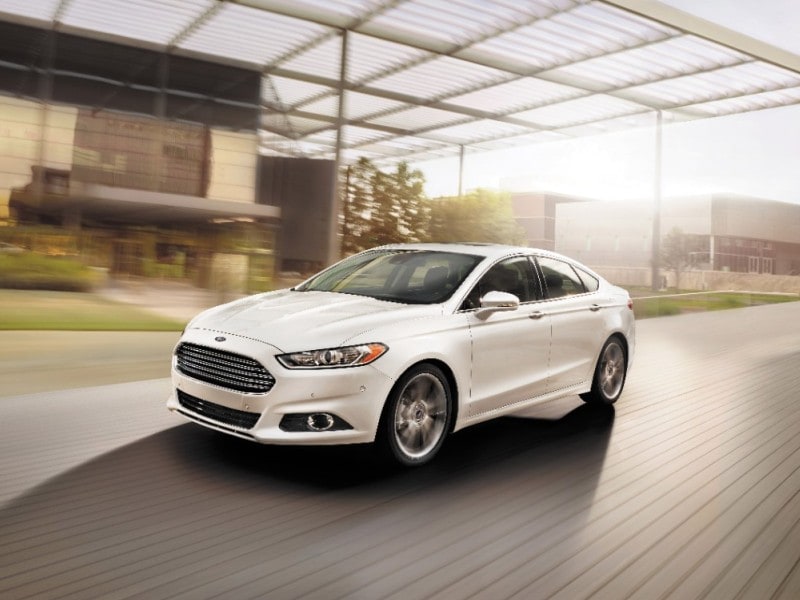 5) 2016 Volvo XC90
The redesigned 2016 Volvo XC90 is a luxurious yet practical midsize SUV with a focus on being appropriate for a family. The XC90 offers a really nice interior, with room for up to seven occupants, as well as plenty of safety features. The cabin is quiet, comfortable and attractive, and even features a large enough third row for adults. Standard all-wheel drive means the 2016 XC90 is a great option for all-weather commuting, and the XC90 also boasts good handling for an SUV. The 2016 Volvo XC90 has an efficient yet powerful 316-horspower engine, a 2.0-liter four-cylinder unit that's turbocharged as well as supercharged, which comes with an eight-speed automatic transmission. A rearview camera, rear parking sensors, lane departure warning and emergency braking assist come standard on the 2016 Volvo XC90, but radar cruise control is optional.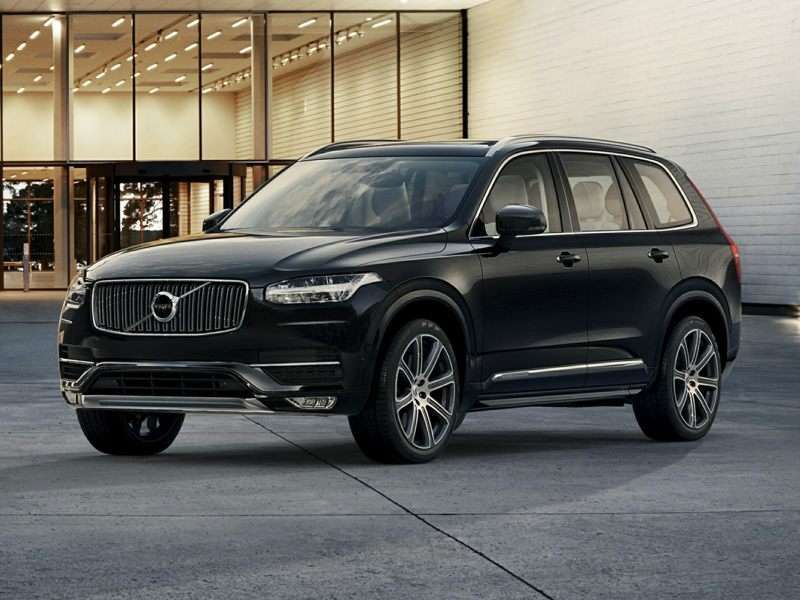 6) 2016 BMW 5 Series
The 2016 BMW 5 Series is a mid-size luxury sedan with a broad appeal. There are four trim levels of the 5 Series, each with its own engine, and there's also the performance-oriented M5 and a hybrid version, the ActiveHybrid 5. The base version, the 528i, features a turbocharged 2.0-liter four-cylinder engine that produces 240 horsepower, while the top-of-the-line 2016 5 Series is the 550i, which features 445 horsepower from its twin-turbo 4.4-liter V-8 engine. All 2016 BMW 5 Series come standard with an eight-speed automatic transmission. The 2016 5 Series offers lots of optional safety features, such as radar cruise control, front collision warning with pedestrian detection, blind spot monitoring, lane departure warning, a rearview camera, side-mounted and top-mounted cameras to assist with parking, and a night vision camera with a pedestrian detector.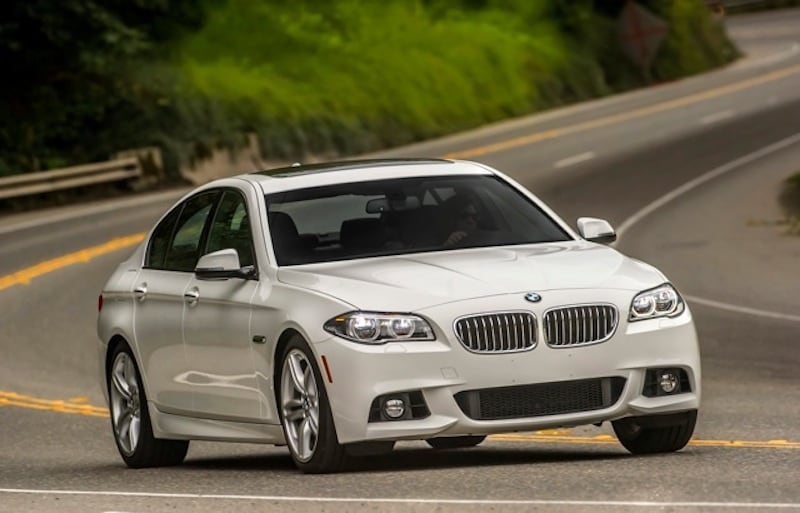 Photo by BMW Media
7) 2016 Honda Pilot
The 2016 Honda Pilot is a long-running favorite amongst mid-size SUVs, in part because it seats eight across three rows, in an upscale cabin finished in high-quality trims and materials. A recent redesign does away with the Pilot's boxy shape and brings it more in line with the aesthetics of the current Honda range. That said, the Pilot is still pretty simple in entry-level form. The 2016 Pilot comes with a 3.5-liter V-6 engine that produces 280 horsepower, and though the base trim offers only a six-speed automatic transmission, higher trim levels offer an upgrade to a nine-speed automatic. Front-wheel drive is standard, and all-wheel drive is available. A rearview camera comes standard on the 2016 Honda Pilot. Radar cruise control is optional, along with a passenger side blind spot camera.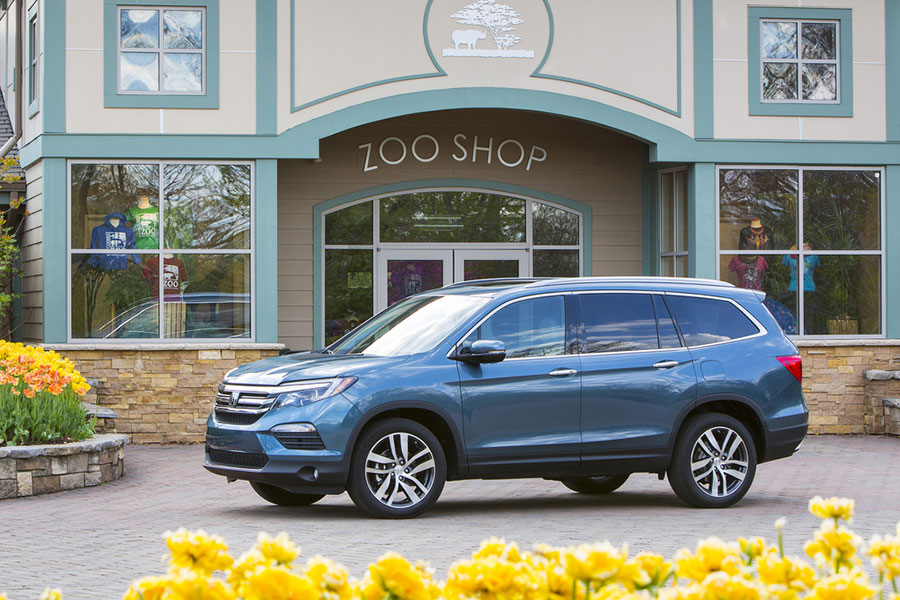 Photo by Honda
8) 2016 Kia Optima
The 2016 Kia Optima is a mid-size family sedan that's undergone extensive changes for this model year. It features a longer and wider footprint than the previous design, offering backseat passengers more space to stretch out. A cleaned-up cockpit provides a more simple interface with fewer controls, making it easier to see and use all of the Optima's available features. Kia's also stepped up the safety equipment to make the 2016 Optima more competitive. Radar cruise control makes an appearance on the features menu, along with lane departure warning, automatic emergency braking, a 360-degree camera system, and a system that allows parents to set parameters for teenage drivers. The 2016 Kia Optima offers a new 178-horsepower turbocharged 1.6-liter four-cylinder engine, a 2.4-liter four-cylinder that makes 185 horsepower, and a turbocharged 2.0-liter four-cylinder that makes 247 horsepower.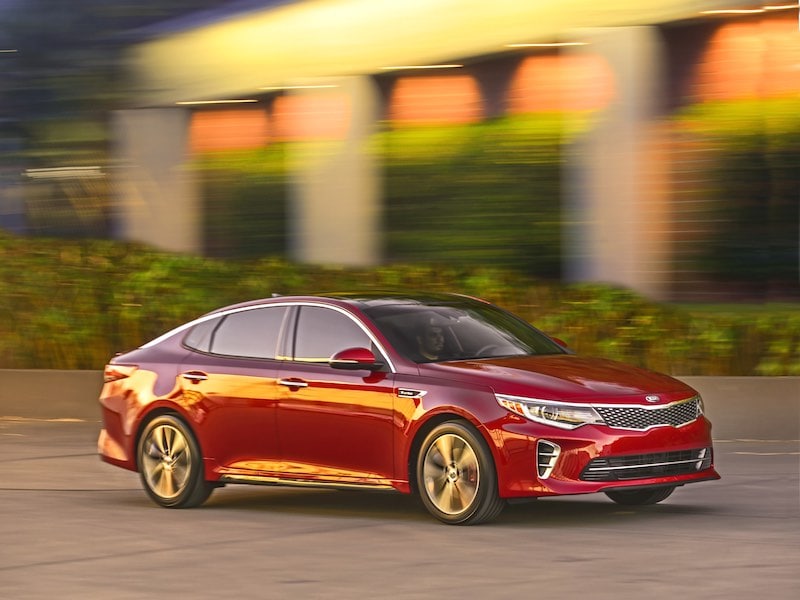 Photo by Kia Media
9) 2016 Volkswagen CC
The 2016 Volkswagen CC, a coupe-inspired sedan based on VW's mid-size Passat, has some important updates for this model year, with safety equipment that's in line with the competition's offerings. The Volkswagen CC comes with a turbocharged 2.0-liter four-cylinder engine that makes 200 horsepower, or a 3.6-liter V-6 that makes 280 horsepower and comes with VW's 4Motion all-wheel-drive system. A dual-clutch automatic transmission is standard, and a six-speed manual is available. The radar cruise control system comes standard on the top-of-the-line V6 4Motion Executive model and is optional on the other versions of the 2016 CC. This model also offers standard forward collision warning and autonomous emergency braking. Other safety features also vary in availability amongst the 2016 CC's trim levels. The list includes blind spot warning, rear traffic alert, lane departure warning, and park steering assist.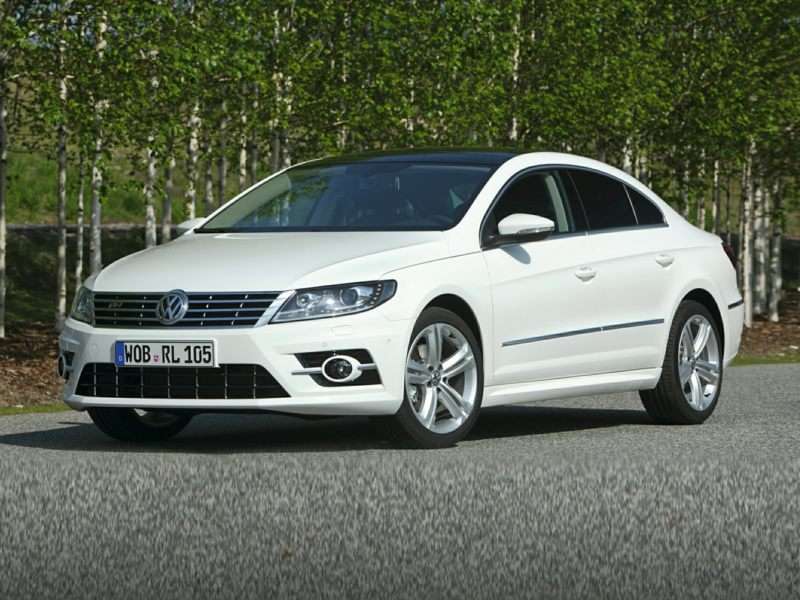 10) 2016 Acura MDX
The 2016 Acura MDX is a mid-size luxury SUV that offers seating for seven across three rows, and its premium look and feel are complemented by a range of high-end safety equipment. The 2016 MDX comes powered by a 3.5-liter V-6 engine that produces 290 horsepower and 267 lb-ft of torque, which is paired to a nine-speed automatic transmission. The MDX provides Super Handling All-Wheel Drive, which not only improves poor weather traction but also improves the ability to shift engine torque to the outside wheels when moving through a corner to improve grip and exit speed. A rearview camera is standard on the 2016 MDX, and optional safety equipment includes radar cruise control, blind spot monitoring, front and rear parking sensors, forward collision warning, lane departure warning with lane keep assist, and the AcuraWatch communications system.