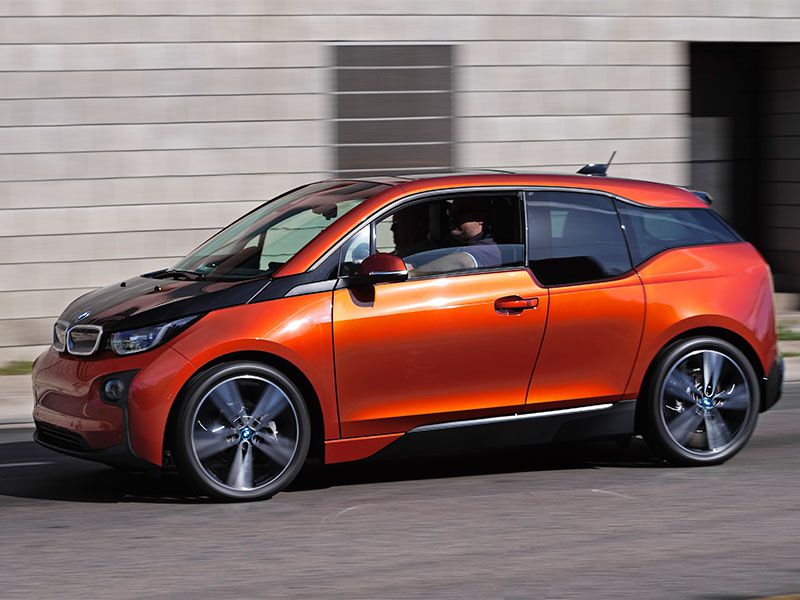 2016 BMW i3 profile with driver ・ Photo by BMW
Despite shifting automotive trends, not everyone is in the market for a crossover or pickup, and cars with high seating positions can be a great alternative. On the one hand, these cars deliver two of the key advantages of today's crossovers: improved visibility and easier access (which can be particularly important for older drivers, who may have trouble with lower seats). But they also appeal to owners with a different sense of style, along with those shoppers who don't want to pay extra for the kind of SUV-type capability that may never get used in the real world. For those smart buyers, the following gallery could make a real difference in their purchase decisions.
2017 Volkswagen Golf Alltrack
Like a number of cars with high seating positions, the 2017 Volkswagen Golf Alltrack gains its altitude from an increase in ground clearance, and that's part of an overall upgrade package designed to help one of the "regular" members of the lineup look a bit more rugged. In this case, the Alltrack is a transformed VW SportWagen, with standard 4Motion all-wheel drive, bold body cladding and a dedicated "Off-Road" driving mode. In either configuration, the Alltrack/SportWagen can serve up more than 30 cubic feet of cargo space even if all seats are in use, then expand that to more than 65 cubic feet in total. The chief benefit of the Alltrack for our purposes, however, is that it sits nearly an inch higher than the SportWagen.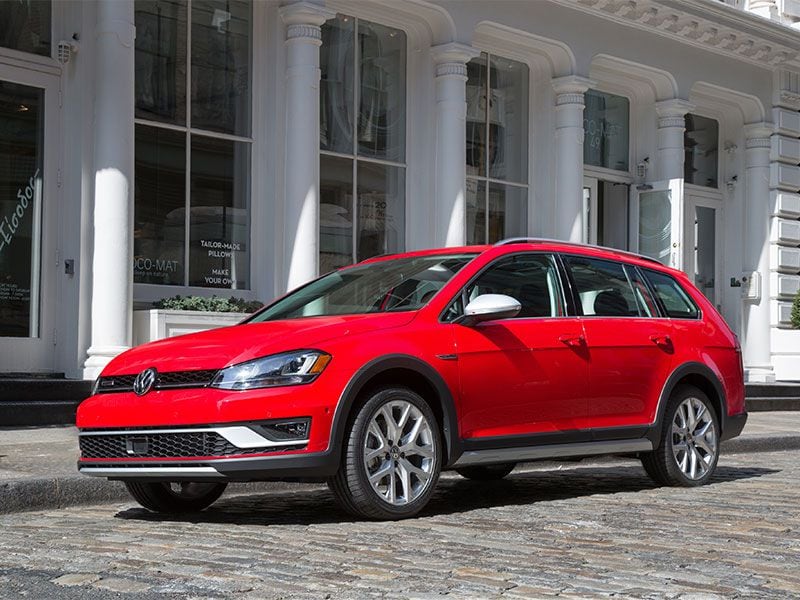 Photo by Volkswagen
2016 Volvo S60 Cross Country
Volvo next has two cars with high seating positions as part of its Cross Country sub-brand. Now, with a name like that, it's no surprise to discover that these entries also go the rugged route, gaining offroad-style design cues such as side scuff plates and a rear skid plate, and then raising ground clearance by some 2.6 inches. In fact, the S60 Cross Country has the same amount of ground clearance as a standard 4-wheel-drive Jeep Renegade, with the floors in each rolling some 7.9 inches off the road. The boost in driver visibility is matched by Volvo's typically comprehensive range of safety technologies, including automatic braking systems capable of detecting and responding to other motor vehicles, bicyclists and even pedestrians.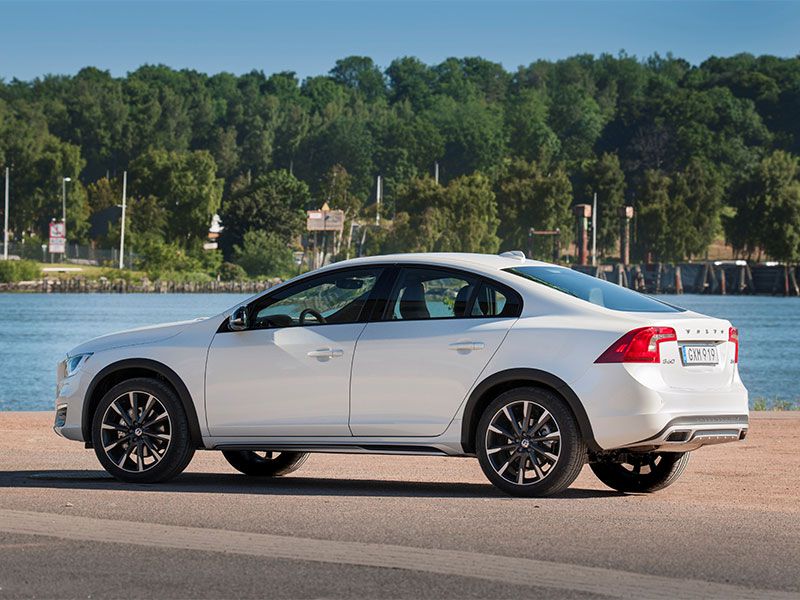 Photo by Volvo
2016 Volvo V60 Cross Country
The short story: The 2016 Volvo V60 Cross Country is based on the Volvo V60 station wagon which is based on the S60 sport sedan, which is the foundation for the S60 Cross Country, too. As a result, all four vehicles share access to Volvo's extensive array of proactive driver-assistance measures, and all four reveal a relatively dynamic driving experience that traces its roots back to that original S60. And both Cross Country models have 7.9 inches of ground clearance, so they fit right in with the other top cars with high seating positions. The differences are in the details, such as the 43.8-cubic-foot rear cargo hold in the V60 Cross Country, as well as a standard 40/20/40 split second row.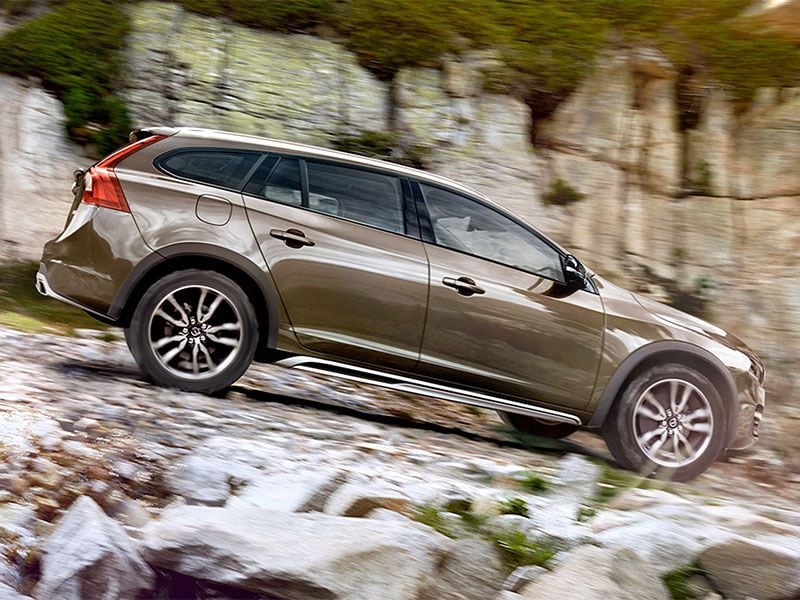 2017 Subaru Outback
The 2017 Subaru Outback is positioned right on the borderline between crossovers and cars with high seating positions, thanks in part to its origins as a Subaru station wagon. Yet though the Outback does maintain its wagon-esque proportions — and cargo versatility — it's also been raised up to a ground clearance of 8.7 inches. That means it's almost three inches higher than Subaru's midsize sedan, with its seats enjoying a similar boost as well. Drivers, meanwhile are going to enjoy a significant boost in premium amenities for the 2017 model year, in a new Outback flagship trim. This Touring model starts at $35,995 and boasts an exclusive Java Brown cabin, 18-inch machine-finished wheels, chromed lower body cladding, and the debut of reverse automatic braking.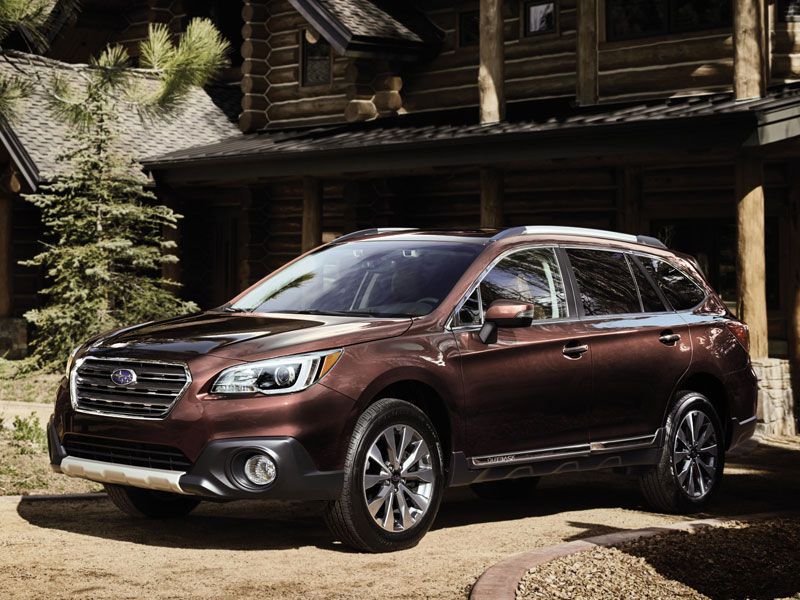 Photo by Subaru
2016 Mazda Mazda6
There also are some "regular" sedans that do have noticeable in-segment ground-clearance benefits yet don't have the crossover pretensions of other cars with high seating positions. Take the 2016 Mazda Mazda6, which has a ground clearance of 6.7 inches — a half inch higher than its next closest midsize-sedan rivals; some competitors are more than an inch lower than the Mazda. It may seem like a minor advantage, but only until you need it for a better view on the road. Customers also can expect the brand to raise the bar in the segment once again for the new model year. The refreshed 2017 Mazda6 is scheduled to arrive at dealerships this fall with highlights including a more premium cabin, sharpened driving dynamics, and enhanced i-ACTIVSENSE safety technologies.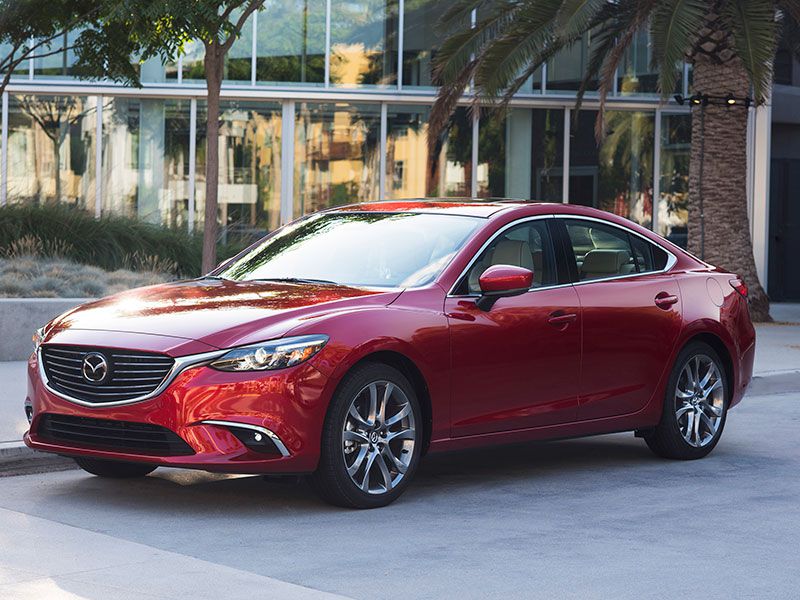 Photo by Mazda
2016 Audi allroad
The four-rings brand has been specializing in cars with high seating positions ever since 1999, when it raised the suspension of an A6 wagon to create the allroad. The result was originally meant to fill the crossover spot in the company's lineup until the real thing came along, but the allroad proved successful enough, especially in Europe, that the brand still offers a modern version: the 2016 Audi allroad. Here, there's a generous 7.1 inches of ground clearance, even when the car is loaded, and a corresponding increase in the height of the seat bottoms. Also, when it comes to actually loading the allroad, it can fit a full 50.5 cubic feet of cargo overall, or 27.6 with its back seats in their standard position.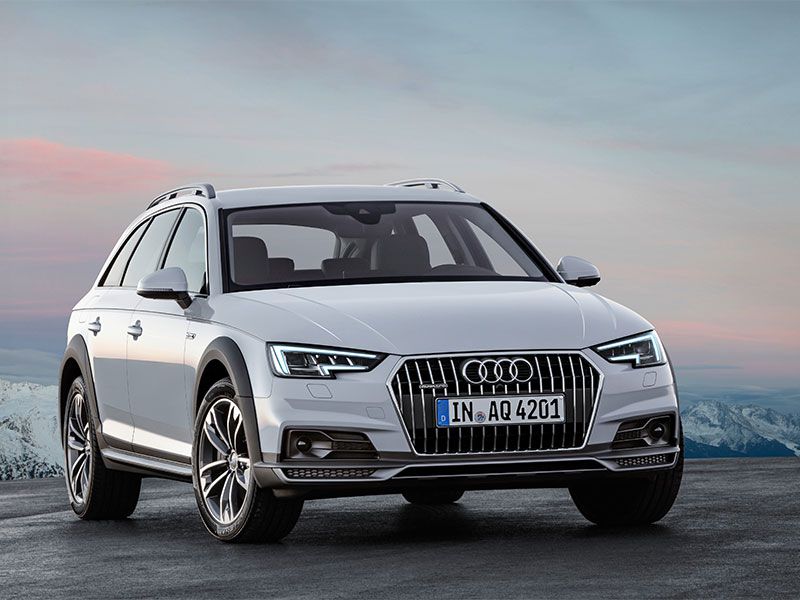 Photo by Audi
2016 BMW X4/X6
BMW supplies its "Sports Activity Coupe" in midsize and fullsize configurations, each showcasing distinctive silhouettes, athletic powertrains, versatile cabins and 8 inches of ground clearance. With those features, the 2016 BMW X4 and X6 can supply a commanding view of the road — as do typical cars with high seating positions — while also keeping up with owners' active lifestyles. That's certainly true of the new BMW X4 M40i; indeed, this high-performance entry can keep up with just about anything, since it leverages a TwinPower Turbo engine that displaces 3.0 liters and dishes out 335 horsepower and 343 lb.-ft. of torque. The bottom line is a vehicle that can dash from 0-60 in 4.7 seconds or pack up to 49.4 cubic feet of storage.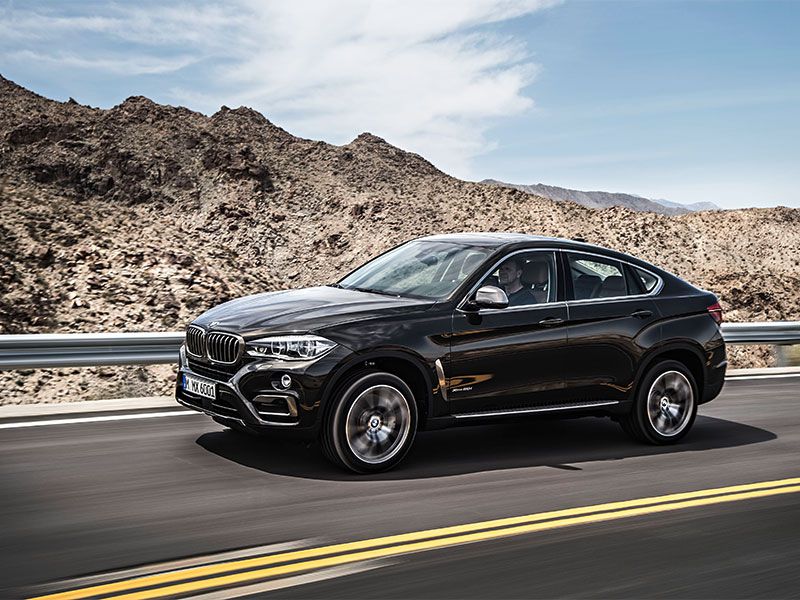 Photo by BMW
2016 BMW i3
Customers looking for cars with both high seating positions and electrified powertrains can be faced with an extra challenge: Because these vehicles are so focused on aerodynamics, for improved efficiency, they're often relatively low to the ground. For an exception to that rule, there's the 2016 BMW i3. Engineers designed the i3's interior so that the driver's seat was in a "semi-command driving position, set-up higher for a better view of the road." That said, the shape of the i3 also was designed for minimal wind resistance, and that's reflected in its superior EPA ratings. The all-electric i3 has a range of 81 miles on a single charge, and the i3 with its available range extender can reach 72 miles on electricity, while travelling another 150 using gasoline.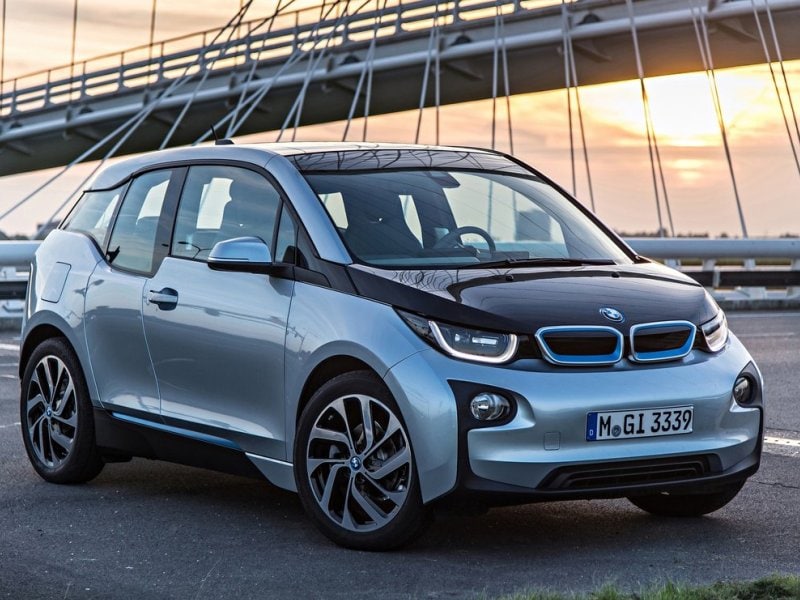 2016 MINI Countryman
At first glance, it may seem a bit odd to put a MINI in with our previous cars with high seating positions. But taking the ruler to the standard 2016 MINI Countryman reveals 1.2 additional inches of ground clearance versus the hi-po Countryman models, along with 5.9 inches of road elevation in total. The Countryman also is the biggest of the MINIs in other dimensions: It has a 42.2 cubic feet of total cargo space in a length of 162.2 inches — on par with mainstream cars of the same size — and it has the occupant space to seat up to five people. Perhaps that's why the Countryman has been the best-selling MINI on the roster so far in 2016.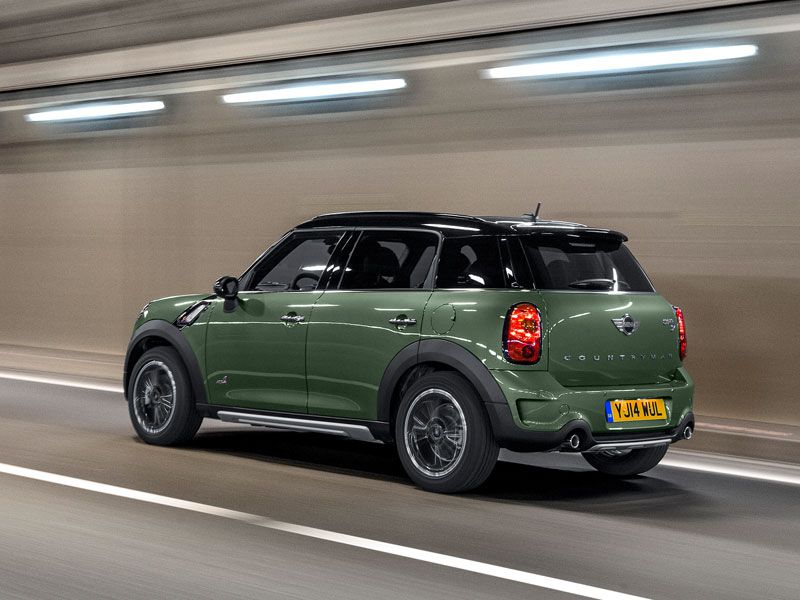 Photo by MINI
2016 Kia Soul
The upright seat placement in the 2016 Kia Soul is commonly praised in reviews, so despite a lack of hard numbers here, we have no trouble recommending the Soul as one of our favorite cars with high seating positions. Of course, there's also a lot more to like about the Soul's seats, as Kia can furnish a heated and ventilated front row, heating for the second-row outboard seats, and a 10-way power-adjustable chair specifically for the driver—all for a fairly affordable $26,550 that further includes Kia's premium package. With that in the mix, the Soul rolls with LED signature lighting, Infinity audio, speaker lights, voice-command navigation, and a Top Safety Pick recognition from the IIHS.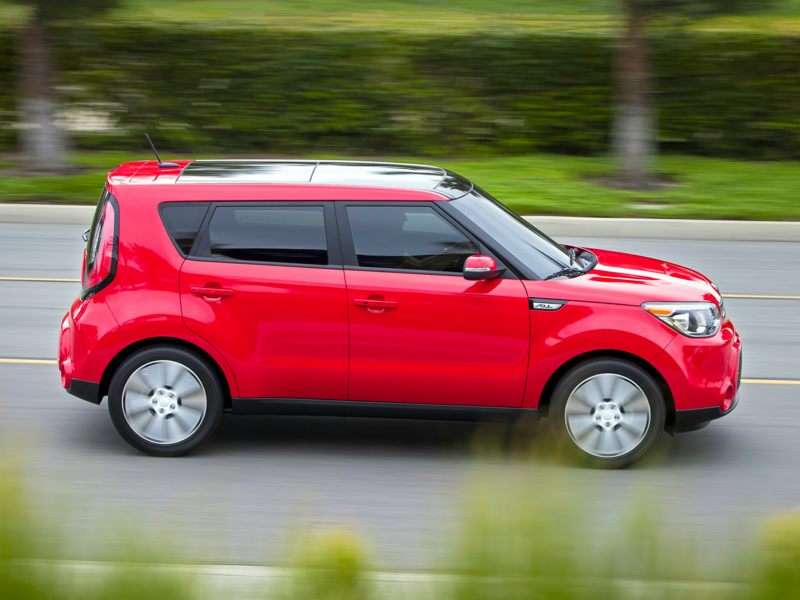 Photo by Kia