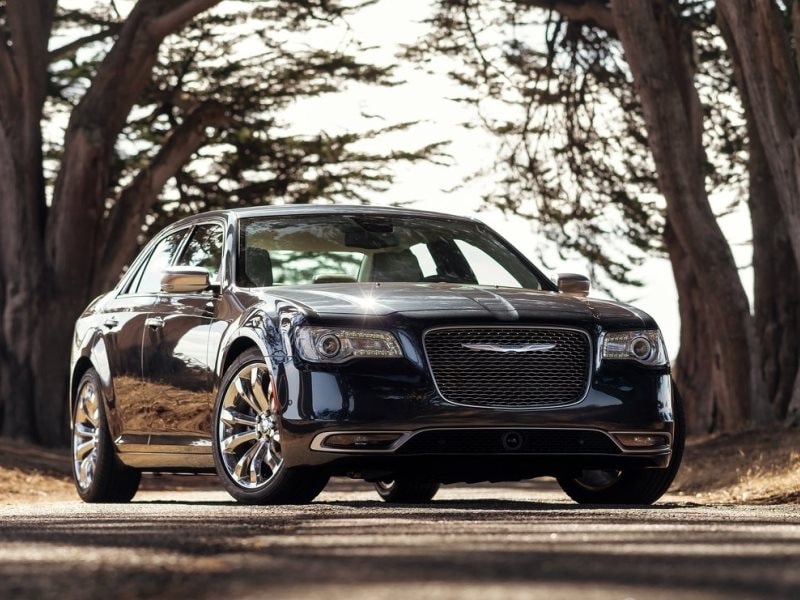 2015Chrysler3003
Our best winter driving tips with 2016 cars are based on a simple observation. When temperatures start to fall, the potential for problems with transportation begins to rise. Snow, ice, wind and darkness can all take their toll on driving conditions, and that bad weather isn't much for people, either. Rather than give shoppers the cold shoulder, today's automakers tout a wide variety of features designed to enhance the driving experience during winter months, and these benefits aren't limited to the most luxurious entries on the market either—although some of those did make the cut for those with money to burn.
Rely on All-Wheel Drive in the 2016 Subaru Legacy
No. 1 on our list of best winter driving tips with 2016 cars is an obvious choice, as this part of the year is particularly well known for poor driving conditions. But whether the weather calls for snow, rain, sleet, hail or just about anything else, you can count on the 2016 Subaru Legacy—and Subaru's signature Symmetrical All-Wheel Drive—to help you stay the course. In the Legacy, that standard full-time AWD setup also leverages active torque splitting to adjust power distribution on the fly and keep all four wheels firmly on the ground. Subaru's midsize sedan then serves up all the other content you'd expect from the segment, including top safety ratings—and technologies. Indeed, the Legacy's EyeSight package, providing front crash-prevention capability rated as "superior" by the IIHS, bundles automatic pre-collision braking, lane-keeping assistance, adaptive cruise control and more.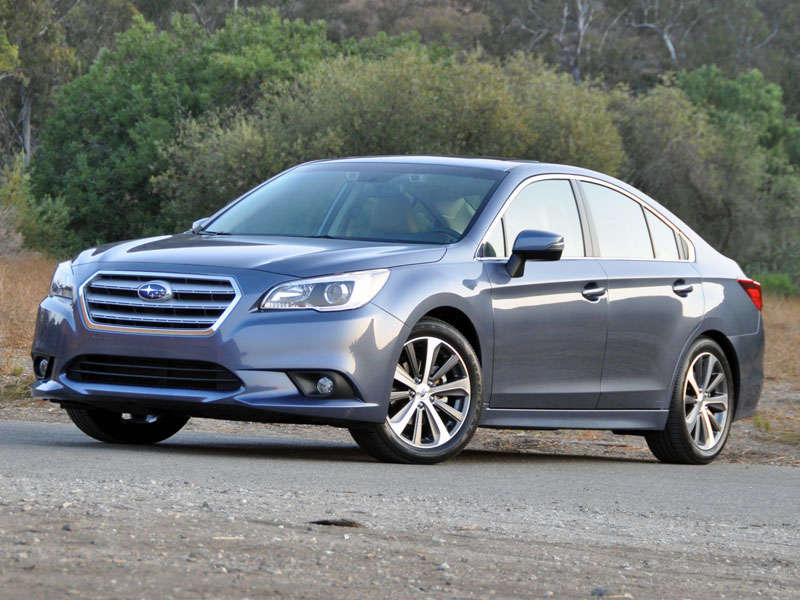 Photo by Subaru
Relax in the Heated Seats of the 2016 Ford Fusion
GM's Robert Ballard is credited as the inventor of the heated car seat, applying for a U.S. patent back in 1951, and Saab—which, coincidentally, fell under the General's command for a number of years, deployed the first electronically operated heated seats in 1972. And while it's taken some time to perfect the technology, anyone who's enjoyed toasting their buns during a cold morning commute would say it's been worth the wait. As a result, configuring your ride with heated seats is certainly among the best winter driving tips for 2016 cars, and the Blue Oval, for one, makes it especially easy with the 2016 Ford Fusion: A new cold-weather package for the Fusion SE, priced at $23,680, furnishes heated cloth seats, a remote-start system and all-weather floor mats for just $495 more; the package is available for the SE Hybrid, too.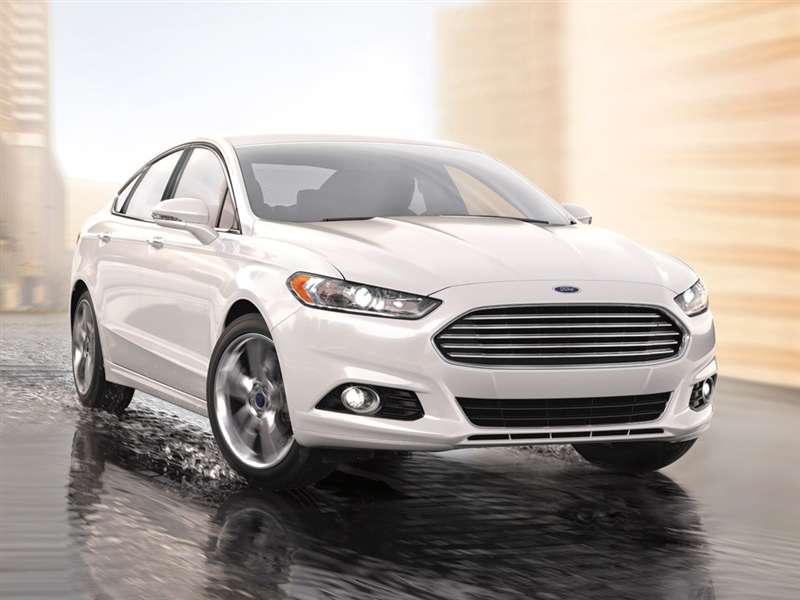 Photo by Ford
Avoid the Chill with the Heated Steering Wheel of the 2016 Kia Soul
When temperatures dip into the single digits, you definitely don't want your own digits to suffer. That's why so many people consider upgrading to a heated steering wheel to be among the top winter-driving tips with 2016 cars. Unfortunately, that's sometimes easier said than done for buyers on a budget - unless they consider the 2016 Kia Soul. Although better known for its bold, boxy exterior and hamster-happy marketing campaigns, the Soul delivers a fairly upscale range of amenities. Thus, starting with the Soul "+" model at $19,190 and tacking on an $1,800 "Primo" package means drivers can pay $20,990 and benefit from not just a heated steering wheel, but also heated (and ventilated) front seats, heated rear seats, leather seating surfaces in both rows, and a panoramic sunroof with a powered sunshade.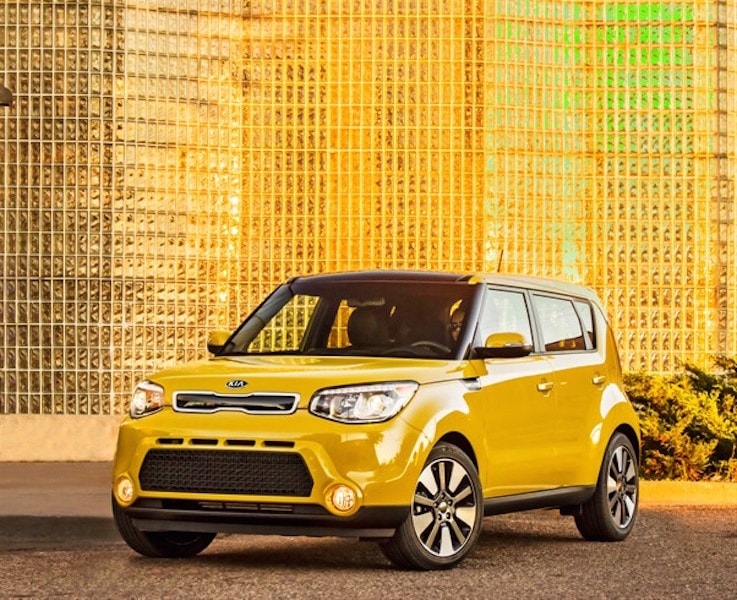 Tow Your Snowmobiles with the 2016 Volvo S60
Some folks actually prefer driving through a winter wonderland, at least if they can do so behind the handlebars of a snowmobile. For those people, one of the best winter driving tips with 2016 cars is to visit their local Volvo dealership, since that's where they'll find a safe and sophisticated sedan that's more than capable of getting them to the trailhead. In fact, the 2016 Volvo S60 boasts a robust 3,500-lb. towing maximum that allows for pulling multiple sleds at the same time, and it also supplies key winter-weather features such as all-wheel drive, heated seating, a heated steering wheel, heated exterior mirrors, and even heated windshield-washer nozzles. Needless to say, plenty of Volvo's innovative safety technologies are along for the ride as well, offering owners extra confidence during the season's slippery conditions.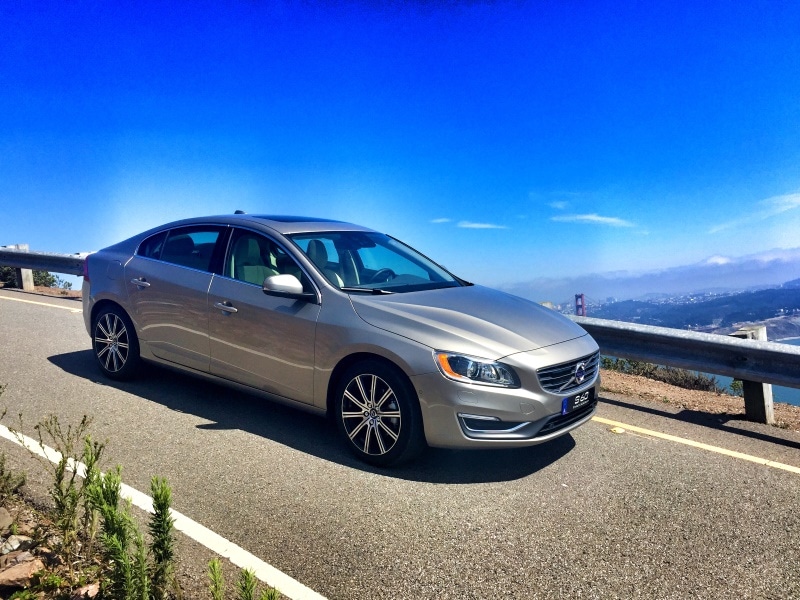 Photo by Lyndon Bell
Welcome Winter Sports in the 2016 Volkswagen Golf SportWagen
Skiers and snowboarders alike also are ready to head for the hills, yet they should know that not all cars are alike in terms of handling their gear. The 2016 Volkswagen Golf SportWagen, on the other hand, is a versatile VW that can meet their needs in many different ways. For example, the company caters to winter athletes with exterior racks and carriers for skis and snowboards, with the roomy, wagon-style cabin able to handle 30.4 cubic feet of cargo even with front and rear seats in use. Fold down the second row and you can spread out gear across the Sportwagen's entire 66.5-cubic-foot cargo hold. It's enough that VW's own "best winter driving advice for 2016 cars" includes using the company's "ski sac" accessory to transport up to four pairs of skis and ski poles inside the vehicle.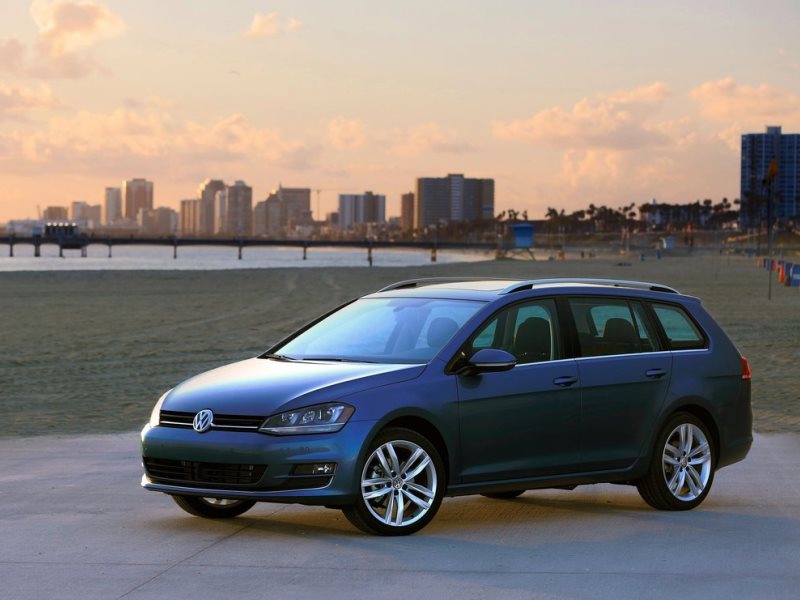 Warm up Your 2016 Chevrolet Volt While It's Still Plugged In
Perhaps the most prominent advantage to plugging in the 2016 Chevrolet Volt has to do with its high-efficiency driving range: According to the Bowtie brand, buyers who charge the car on a regular basis "are expected to travel more than 1,000 miles on average between gas fill-ups." But beyond the Volt's 53-mile all-electric driving range—and 420-mile total travel range on a single charge plus a single tank of gas—that plug-in power also can be used to preheat the car in colder climes. Not only does that boost customer comfort, it does so without reducing the Volt's range, because the electricity being used for the heating process is still coming from the charging source. Also near the head of the list for best winter-driving tips with 2016 cars is remembering that you can accomplish this with a smartphone app.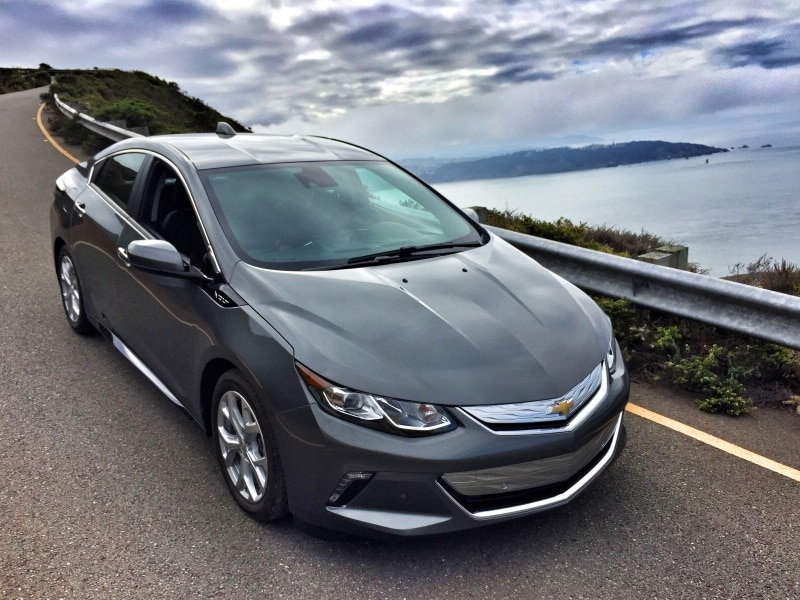 Photo by Lyndon Bell
Clear the View with the Electric Windshield of the 2016 Mercedes-Benz S-Class
Among the least-appealing winter-weather scenarios is when your windshield has iced over, and you don't have time to wait for it to thaw with a traditional defroster. In that situation, most owners have to take the matter in hand themselves with a cheap plastic ice scraper and a little unwanted perspiration. To avoid that frigid and frustrating prospect, take heed of our another of our favorite winter-driving tips with 2016 cars: Look for one with an electrically heated windshield to drastically minimize the duration of the melting process. They're not that common, though, even being a $550 option on the 2016 Mercedes-Benz S-Class. MB's flagship also can be configured for polar voyages with a dedicated "Warmth & Comfort" package with the company's quick-heat seats front and back, a heated steering wheel, and heated armrests and door panels as well.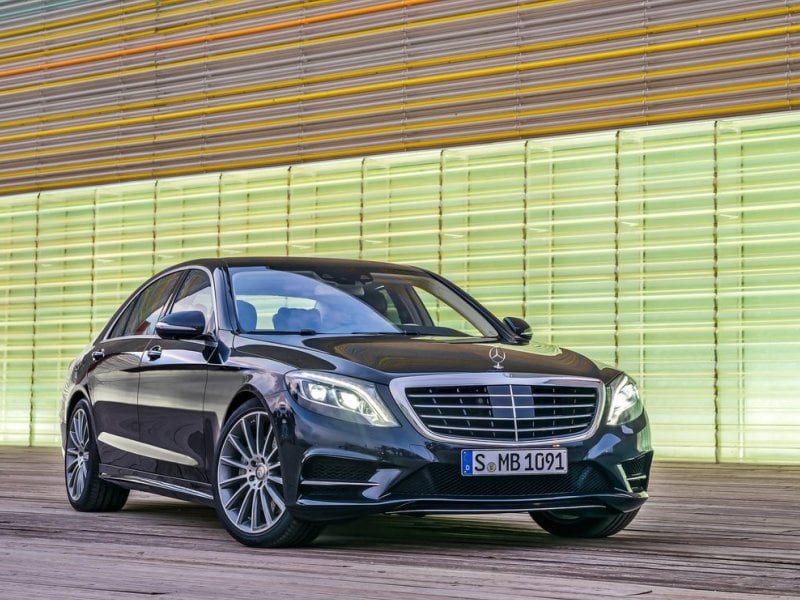 Maximize Driver Control with Winter Wheel Assemblies for the 2016 Chrysler 300
The best winter driving tips with 2016 cars don't always involve premium technologies, however. For instance, swapping your regular rubber for winter tires can enable a noticeable improvement in driver control in challenging conditions. Which explains why Mopar, the parts and service brand for Fiat-Chrysler Automobiles, has launched a line of winter wheel assemblies for vehicles like the 2016 Chrysler 300. Each one is fully compatible with the car's tire-pressure monitoring system and combines a steel wheel and winter tire chosen specifically for each model. Mopar also mounts and balances every unit before shipping, for ease and speed of dealer installation. Meanwhile, for optimum traction, customers may want to bolster those assemblies with the 300's high-tech AWD system that drives all four wheels when the most grip is needed, but can otherwise disconnect the front for improved efficiency in clearer conditions.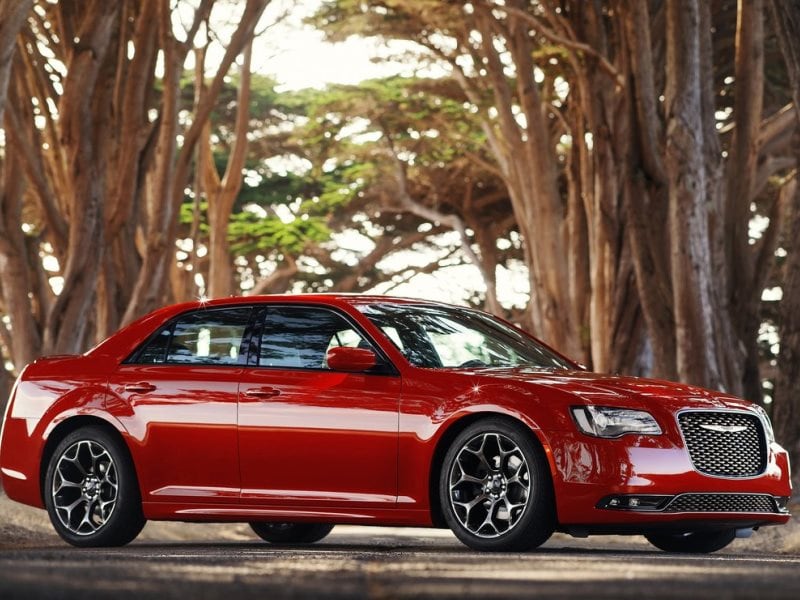 Demand Driver-Assistance Measures Like Those on the 2016 Honda Accord.
Because of the season's increased potential for inclement weather, our survey of the best winter driving tips with 2016 cars wouldn't be complete without a discussion of driver-assistance technologies—and that requires talking about the 2016 Honda Accord. After all, the popular midsize sedan was refreshed for the 2016 model year with Honda's "Sensing" suite of safety features that's highlighted by collision-mitigation braking, forward collision warning, road-departure mitigation, adaptive cruise control and more. Also notable is that the upgraded Accord earned a Top Safety Pick+ recognition from the IIHS, backed by the highest possible marks in both crashworthiness and front crash-prevention technologies, and it then additionally picked up a 5-Star Overall Safety Score from NHTSA. True, the Sensing package doesn't serve up a rear-vision system, but that's only because a multi-angle setup already comes standard across the lineup.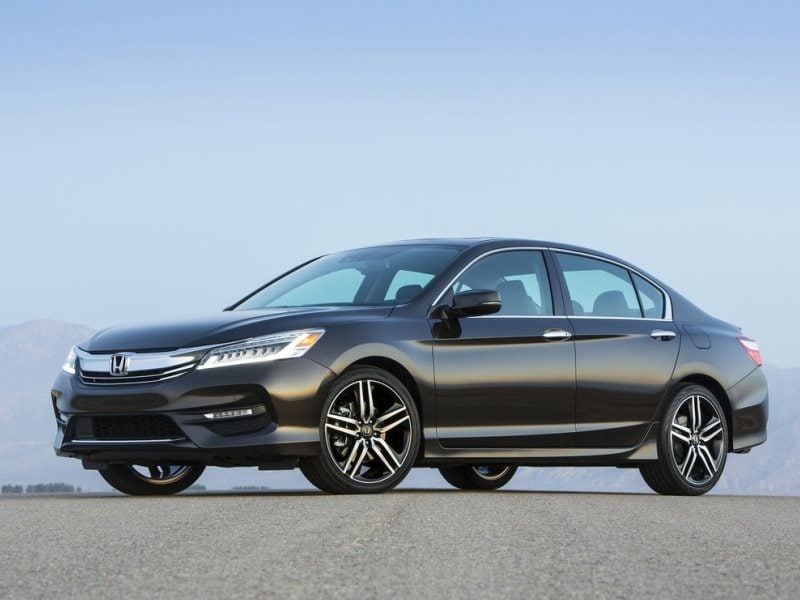 Photo by Honda
Depend on Dead-Reckoning Navigation in the 2016 Jaguar XJ
Becoming lost in a blizzard is worrying enough, but just imagine what would happen if the weather were so bad that you lost the GPS signal and couldn't access your car's navigation system. Well, if worse comes to worst, our best winter driving tips for 2016 cars does include a solution: the 2016 Jaguar XJ. It's InControl Touch Pro infotainment system can—among other things—track the vehicle's position using dead reckoning and an assortment of sensors, so that navigation functionality is maintained even if a connection to the global positioning system can't be. Also helping make sure this big cat stays on its feet is available all-wheel drive and a strong selection of driver-assistance features, and the car's standard heated seating—in both rows and backed by seat ventilation in each—will keep customers purring as well.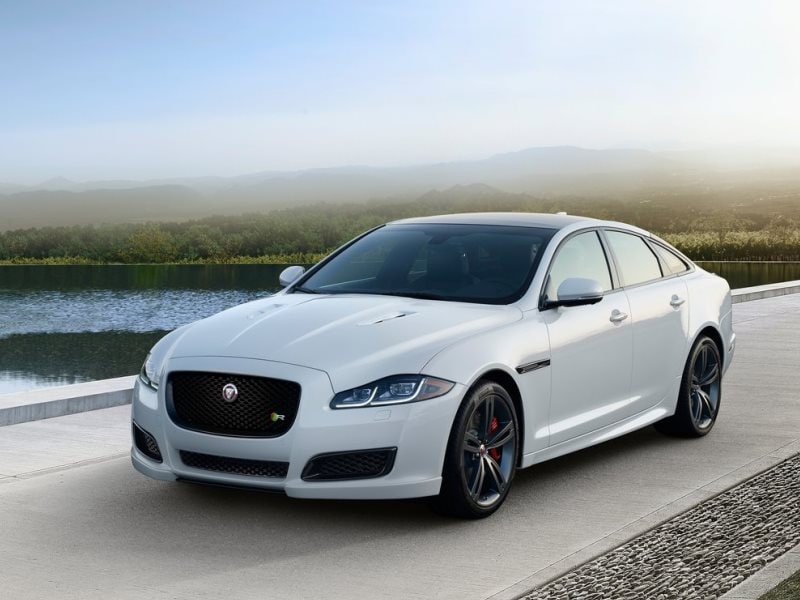 Photo by Jaguar Land Rover