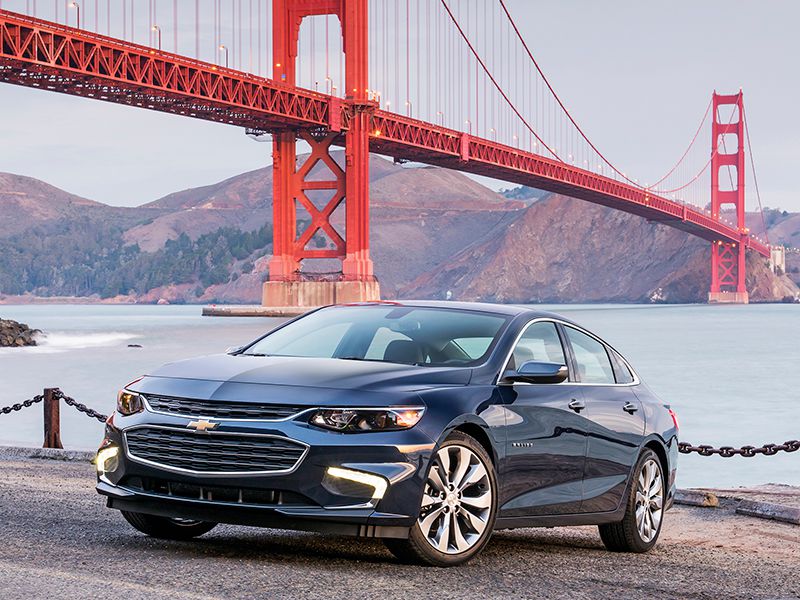 2016 Chevrolet Malibu front profile ・ Photo by General Motors
There's a lot to be said for having four doors and a trunk—namely, versatility. Coupes and hatchbacks command a lot of attention since they're sporty and exciting, but sedans offer plenty of benefits of their own. Autobytel editors have identified some of the best new sedans currently on the market, based on a combination of cost, standard and available equipment, and overall quality. In alphabetical order, here are 10 Best Value Sedans that we've chosen from various classes, from budget to luxury. We concentrated our search at a price point around or below $20,000, although there are a few outliers—after all, a thoughtfully outfitted upscale car can still represent a good value.
2017 Audi A4 — MSRP $37,300
The Audi A4 is one of the most expensive cars on this list, but buyers in search of a small luxury sedan are likely to understand and appreciate the A4's value. Audi completely redesigned the A4 for this year, retaining its impressive performance and near-best-in-class interior quality, but bringing plenty of new benefits to the table as well. The infotainment system includes Android Auto and Apple CarPlay, and the base engine is a peppy turbocharged 4-cylinder unit. For the 2017 model year, Audi's also added a lot of new and updated safety features to the A4. Starting at a price of $37,300, the Audi A4 is a great value for an upscale sedan.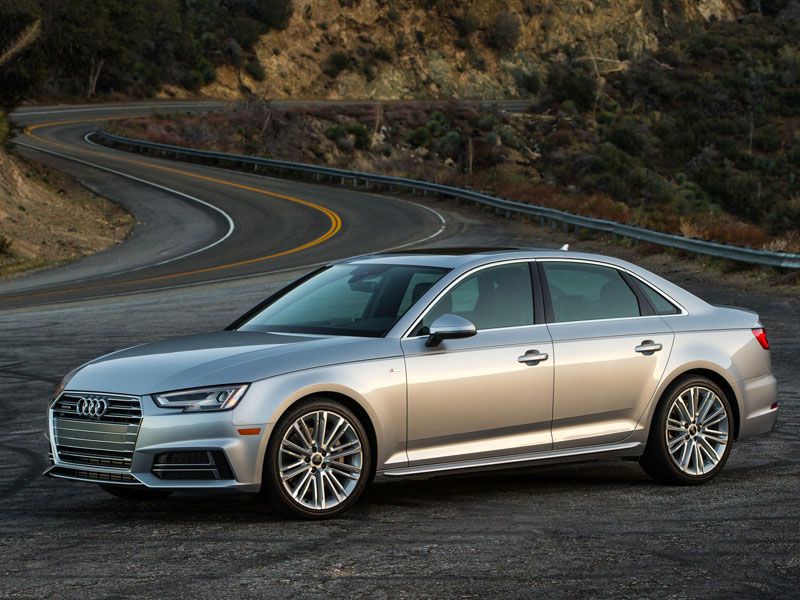 Photo by Audi
2017 Chevrolet Malibu — $21,680
The recently redesigned Chevy Malibu is stylish, efficient, and a smart buy for a high-value sedan. This affordable midsize option gets some of the highest fuel economy numbers in its class (in base trim), and it offers plenty of affordable tech features that are modern without being too intimidating. Take the available infotainment system, for example, which is praised by critics for being one of the easiest in the class to learn to use. The cabin also has a thoughtful layout that makes the controls easy to see and to reach. The spacious and comfortable 2017 Malibu also gets very high safety ratings, which further increases this sedan's value as a great family car.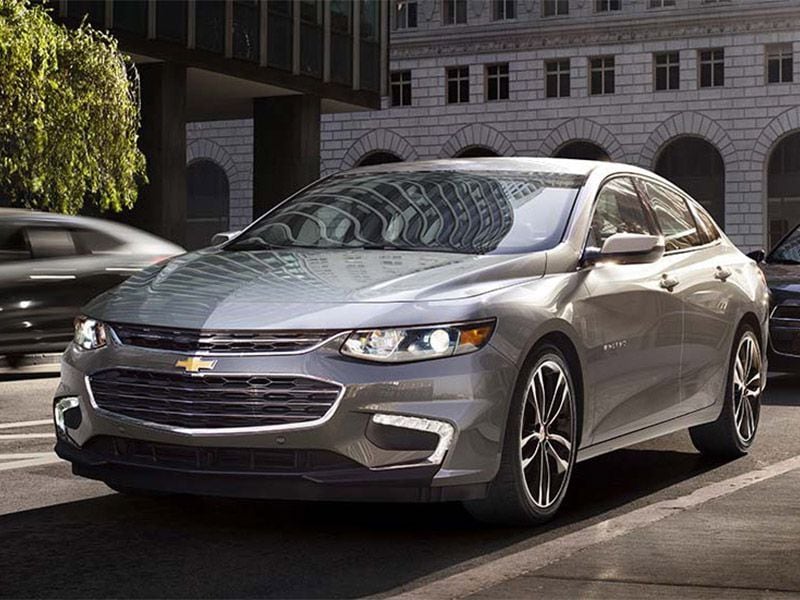 Photo by General Motors
2016 Ford Fiesta — MSRP $14,580
Let's face it, the sporty hatchback version of the Ford Fiesta is such a fun little head-turner that it's really easy to overlook the Fiesta sedan. However, that would be a mistake for subcompact shoppers. The 2016 Fiesta has an affordable entry level price of $14,580, which makes it the least expensive option on our list of the Best Value sedans—and leaves plenty of wiggle room if you're interested in any of the Fiesta's enticing upgrade options. The base Fiesta sedan comes with a simple infotainment system and surprisingly high quality interior finishes. Its 3-cylinder engine makes a modest 120 horsepower that's a good match for the car's size and provides great fuel economy.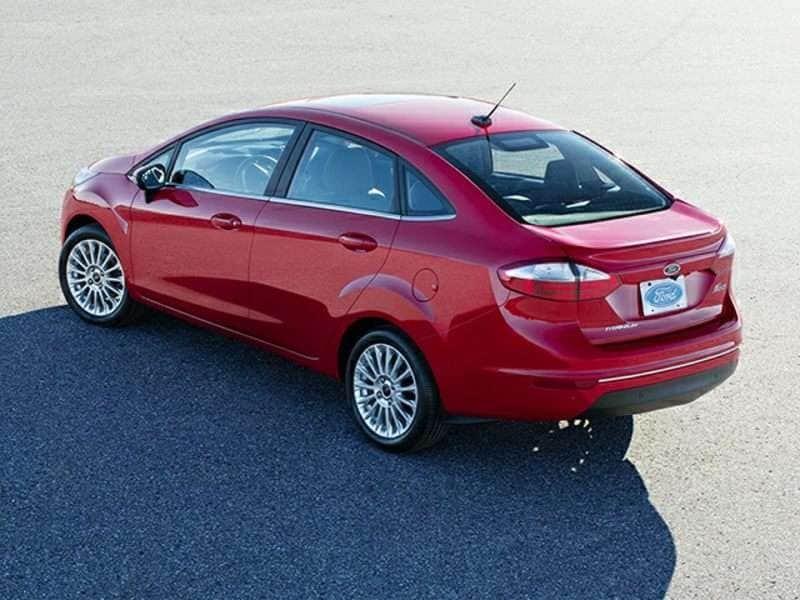 Photo by Ford
2016 Honda Civic — MSRP $18,640
If you're looking for one of the best value compact sedans on the market, the 2016 Honda Civic needs to be on that list. The Civic simply dominates "best-of" rankings year after year, and Honda keeps making the Civic even better. The Civic is completely redesigned for 2016, and the sedan version starts at just $18,640. It's also available as a coupe, and an exciting new hatchback is on the way, but for the best versatility and affordability, you can't beat the Civic that comes with four doors and a nice, spacious trunk. Potential buyers who are familiar with Civics of generations past will be surprised by the 2016 model's low stance and resulting sporty handling, making the car feel a lot smaller than it is.
Photo by Honda
2017 Hyundai Sonata — MSRP $21,600
The 2017 Hyundai Sonata is one of the most affordable midsize sedans on the market, as well as one of the best. It's hard to stand out in this class (just look at the other midsize entries on our list of the new best value sedans), but the Sonata pulls it off. Hyundai knows value, and the company has loaded up the base Sonata with a 178-horsepower engine and a list of standard features that includes a rearview camera and an infotainment system with a touchscreen display. The Sonata earns accolades for its interior comfort, thanks to supportive seating and the largest interior volume in its category. And, like most of the models in the Hyundai lineup, the Sonata earns great safety scores.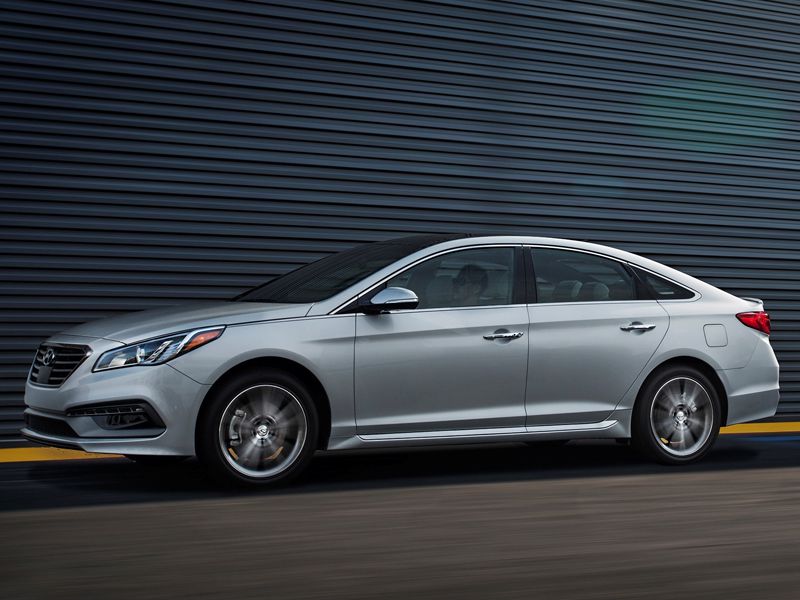 Photo by Hyundai
2016 Kia Forte — MSRP $15,990
If you're looking for a safe, reliable, and affordable sedan (or hatchback) with a surprisingly upscale interior, the compact Kia Forte is one of your best bets. The Forte looks small outside, but is unexpectedly spacious inside, with plenty of legroom and headroom even for passengers in the back (often a sticking point in compact cars). The Forte has also earned a reputation for interior finish quality that's better than the car's price point would indicate, providing ambience on par with more expensive competitors. For 2016, Kia boosted the Forte's value by including a remote keyless entry system to the sedan's lineup of features. Other standard equipment includes satellite radio, Bluetooth wireless connectivity, and a basic audio system.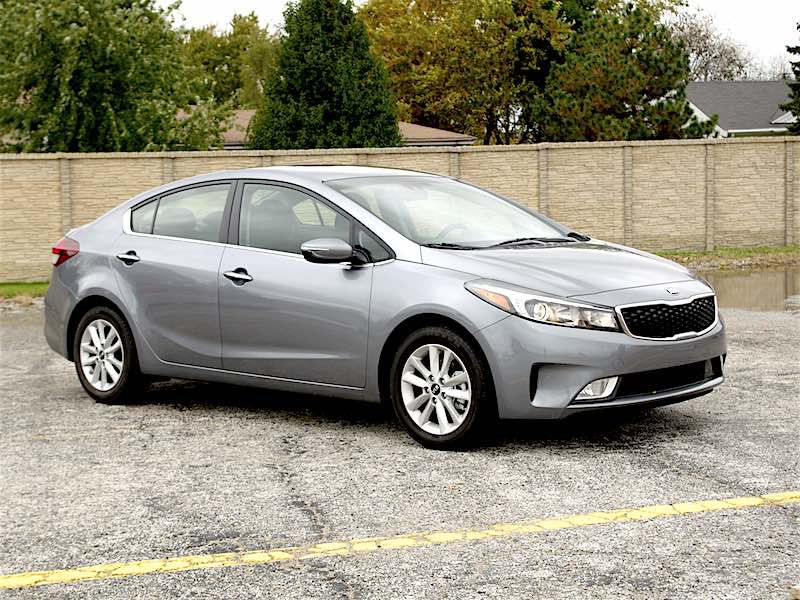 Photo by Cherise LaPine
2017 Lincoln MKZ Hybrid — MSRP $35,170
The upscale Lincoln MKZ Hybrid is another shining example of a sedan that provides one of the best values in its class, even if the price is a little high relative to other value-oriented cars. The stylish and sharp 2017 MKZ Hybrid is a Lincoln for a new generation, and it manages to exude sophistication without being stuffy. The reason we chose the MKZ Hybrid, specifically? Not only is the MKZ a thoughtfully outfitted sedan that provides plenty of value to luxury shoppers, we're impressed that the hybrid version has the same MSRP as the base gas version. That alone makes it a great value, when you consider that most manufacturers offer their hybrid versions at a significant markup.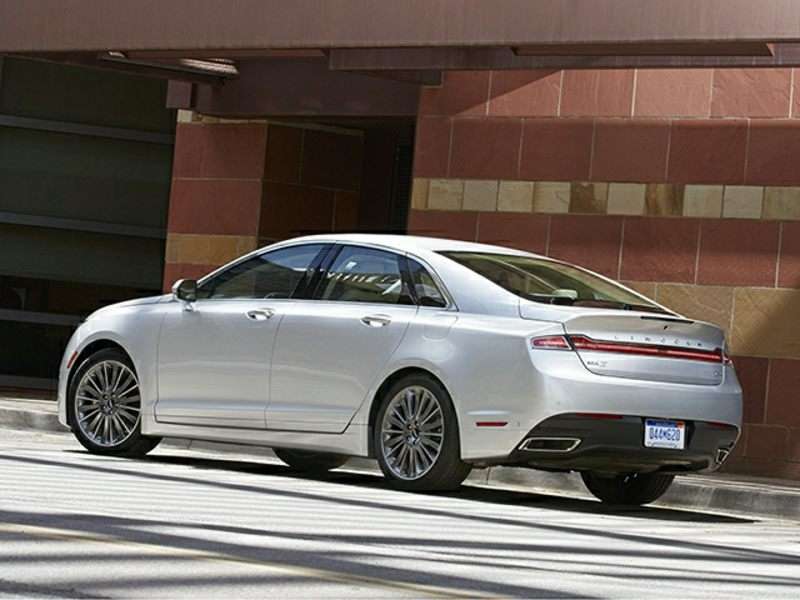 Photo by Lincoln
2016 Mazda3 — MSRP $17,845
Like several other models on our list of the 10 Best Value sedans, the 2016 Mazda3 is available as a sporty hatchback alongside the practical sedan. In terms of value, though, the Mazda3 sedan is right up there with class leaders. It's smart, stylish, and practical, all the things we're looking for in this list, and offers great fuel economy, too. For 2016, Mazda added a rearview camera, cruise control, and a touchscreen infotainment system to the already-generous list of standard features, further increasing its value. And one other thing that makes the Mazda3 stand out among other compact sedans at this price point—it's really fun to drive, thanks to its excellent handling.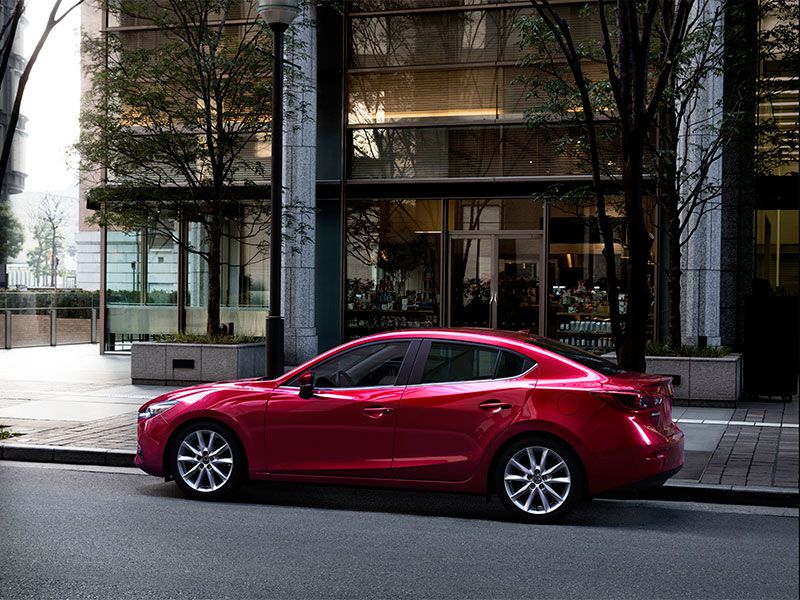 Photo by Mazda
2017 Subaru Impreza — MSRP $18,395
The Subaru Impreza is a sedan that consistently offers one of the best values in its class. Even better, it's fully redesigned for the 2017 model year, and its totally reasonable starting price is only $100 more than that of the previous generation. (We know the hatchback version of the Impreza holds a lot more appeal to outdoorsy types, but bear with us here.) What is it about the Impreza that makes its value so impressive? It's one of those rare affordable vehicles that comes standard with all-wheel drive, typically an expensive option on competing cars. This makes the Impreza a particularly smart choice for buyers in northern climates. And, despite the fact that all-wheel drive typically saps MPG, Subaru manages to keep fuel economy competitive, making the Impreza an all-around great buy.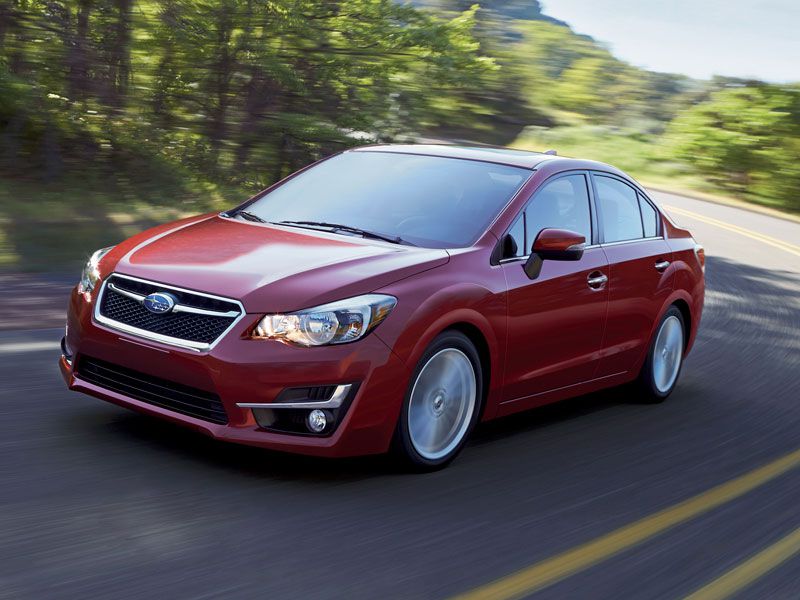 Photo by Subaru
2016 Toyota Camry — MSRP $23,070
Toyota's Camry has been one of the best-selling midsize sedans for as long as memory serves, and the 2016 version is still a strong example of this very successful formula. In short, the Camry brings everything you're likely to need and omits the excess. The Camry's not the most stylish or modern-looking entry on our list (and it doesn't even try to draw in more adventurous types with a hatchback variation) but that's fine. The Camry is comfortable, drives without much effort, has an easy-to-navigate dashboard and control layout, and provides a strong assortment of standard features. The 2016 Toyota Camry wraps up our list of 10 Best Value sedans with a reputation for reliability and strong safety scores.