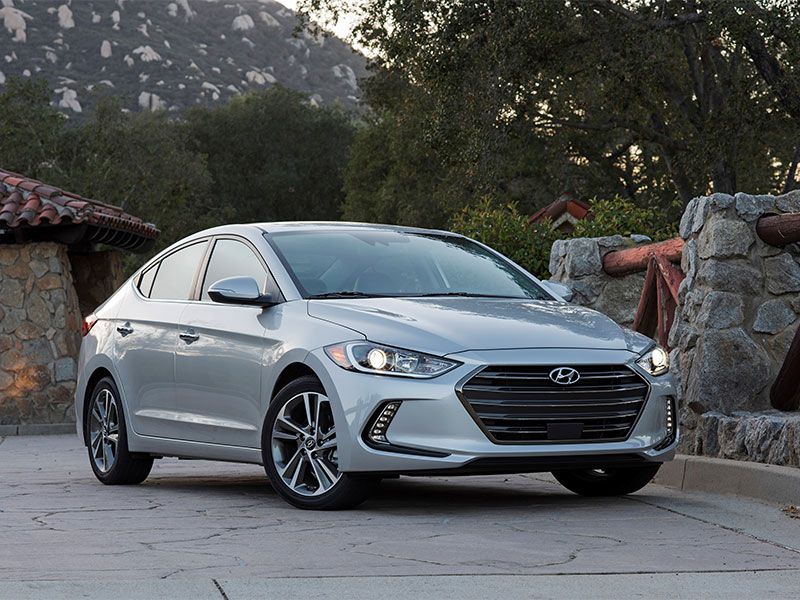 2018 Hyundai Elantra sedan ・ Photo by Hyundai
The compact car market has always been competitive, and despite slowing sales as crossovers take over, today's modern compact cars are better than they've ever been. To help you find the best vehicle for the money, the editors at Autobytel have compiled a list of what we think are the 10 best-value compact cars on sale today. These aren't necessarily the cheapest cars around, but they are affordable and offer lots of bang for the buck.
Whether you're looking for a vehicle with great fuel efficiency, something a little more sporty, or even a luxury car, there's likely a value-minded compact car on our list that's right for you. Read on to discover what's out there.
2018 Volkswagen Golf
The value in the Volkswagen Golf comes largely from the fact that it's completely at home in many different situations, whether it's your daily commute in rush hour traffic, a spirited drive on a tight mountain road, or waiting in a valet line at a fancy restaurant — even if you buy the $20,910 entry-level model. In that context, even the GTI and Golf R performance versions might be a good value for you if you can use them to combine the functions of your family car and your sports car.
The main downside is that now that Volkswagen has eliminated its diesel engines, the Golf isn't particularly efficient, with all models (other than the electric e-Golf) using over 10 cents a mile in fuel.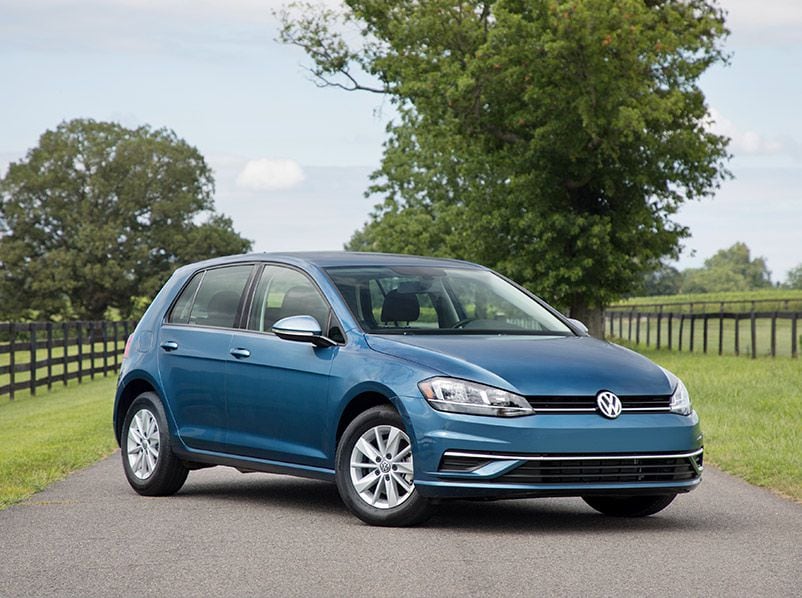 Photo by Volkswagen
2018 Hyundai Elantra
The Hyundai Elantra is one of the most affordable cars on our list, with a starting price of just $16,950 for a base version before incentives. You'll pay right around 10 cents a mile with the manual transmission or less than 9 cents a mile with the automatic. An Eco model is available, but its added cost means it would take hundreds of thousands of miles of driving before you broke even.
The Hyundai is a very competent car, with very little downside other than when it comes time to sell it, when it may have depreciated slightly more than some of its strong-value competitors.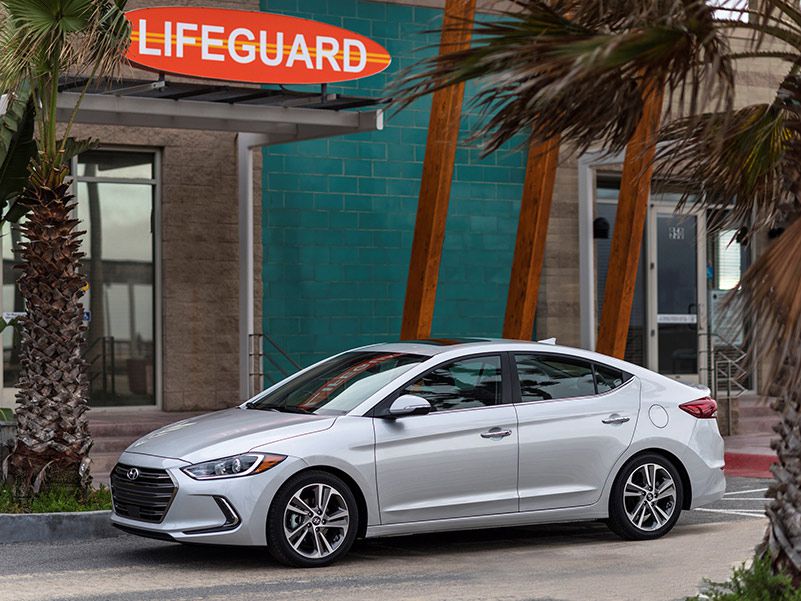 Photo by Hyundai
2018 Kia Forte
Starting at just $16,800 (making it the cheapest car on our list) the Kia Forte is a value even before you consider its competitive gas cost of just over 9 cents a mile with the base engine and automatic transmission. Despite its low price, the Forte is a nice car to be in, though it is somewhat on the bland side both in driving experience and interior design.
If you plan on keeping your Forte for a long time Kia's got you covered with a 10-year 100,000-mile powertrain warranty, and with a new Forte coming out in 2019, there will probably be some great buys on the 2018 model as dealers try to unload their old stock.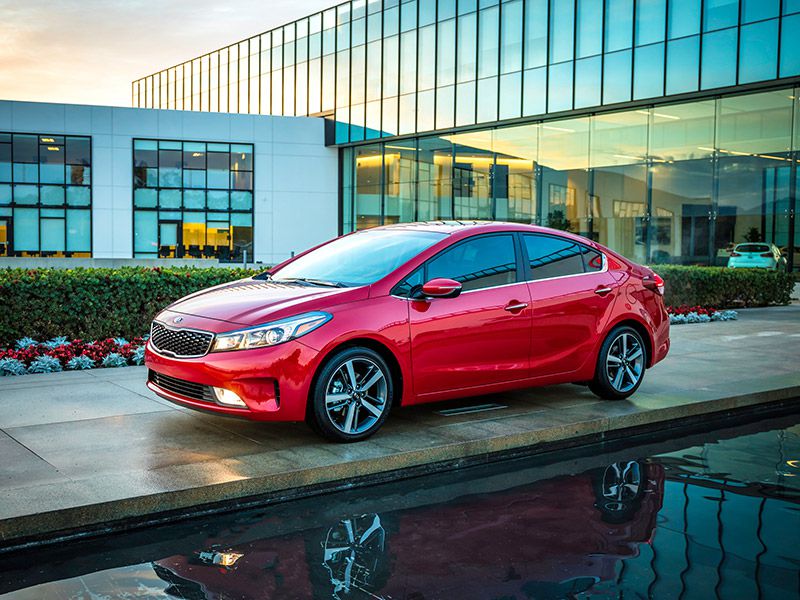 Photo by Kia
2018 Chevrolet Cruze sedan
The Chevrolet Cruze is the only vehicle on our list available with a diesel engine, making the model particularly tempting for value-conscious shoppers who rack up lots of miles on the interstate. However, there are some considerations to be made before jumping over to the dark side.
The diesel Cruze starts at $23,820 versus the regular gasoline version's starting price of $16,975. And using the national average prices for fuel, both engines cost just under 9 cents a mile in mixed driving, though the diesel is marginally cheaper to run on the highway. (The diesel engine is more efficient, but diesel fuel tends to cost more.) A hatchback model is also available, but it's more expensive and less fuel-efficient.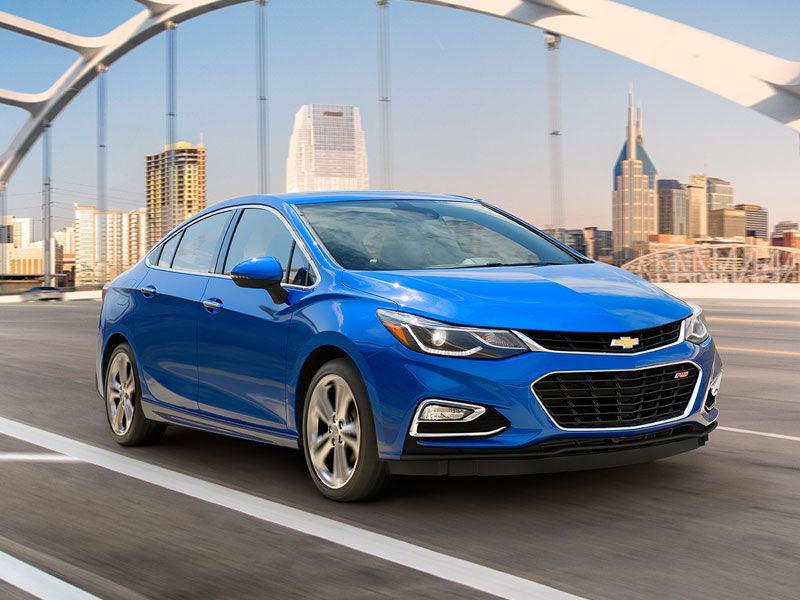 Photo by General Motors
2018 Subaru Impreza
What cements the Subaru Impreza as one of the 10 best-value compact cars is that it offers standard all-wheel drive at a base price of only $18,495 for a sedan or $18,995 for a five-door hatch. Another nice feature on the Impreza is the choice between either a continuously variable transmission or a good old-fashioned five-speed manual transmission.
If you need an economical car with all-wheel drive at an affordable price, the Impreza has the market cornered. Note that the manual uses significantly more fuel than the surprisingly efficient CVT automatic version, costing almost 11 cents per mile for the sedan versus the CVT's estimate of just over 9 cents a mile, with the hatchback being slightly more expensive to run than the sedan.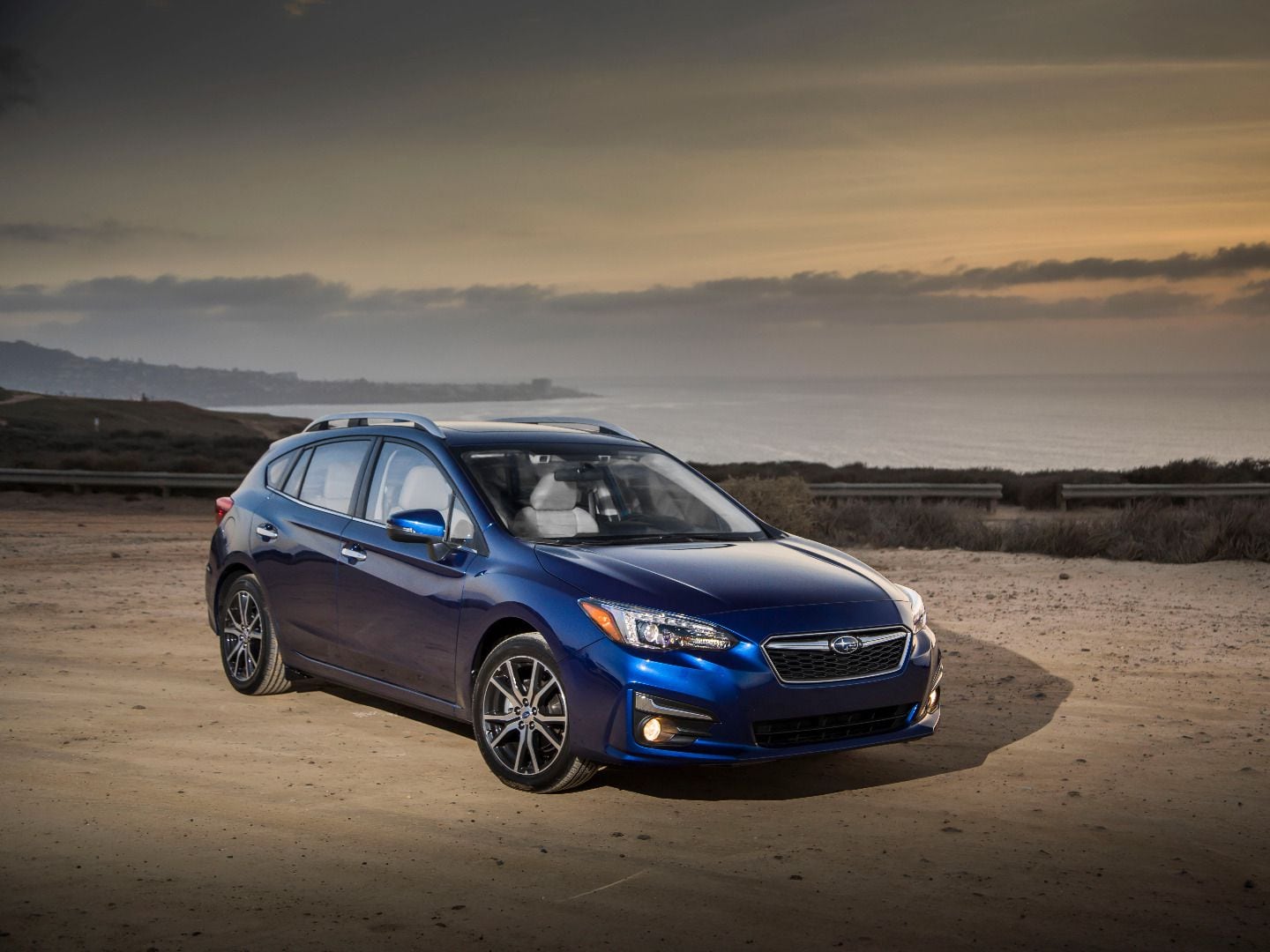 Photo by Subaru
2018 BMW 3 Series
The base BMW 320i starts at $34,900, making it a good value for those looking to get into a more luxurious automobile. You get adequate power — though not nearly as much as you would with the more expensive engine options — and fuel costs are fairly reasonable at around 12.5 cents a mile for the automatic and 13 cents a mile for the manual. A diesel 3 Series model is also available starting at $41,750, with fuel costs of just over 9 cents a mile.
While the BMW's numbers are higher than the other cars on our list, they're less than many of its German rivals, and you get the same chassis and basic suspension design as the more expensive models in the 3 Series range.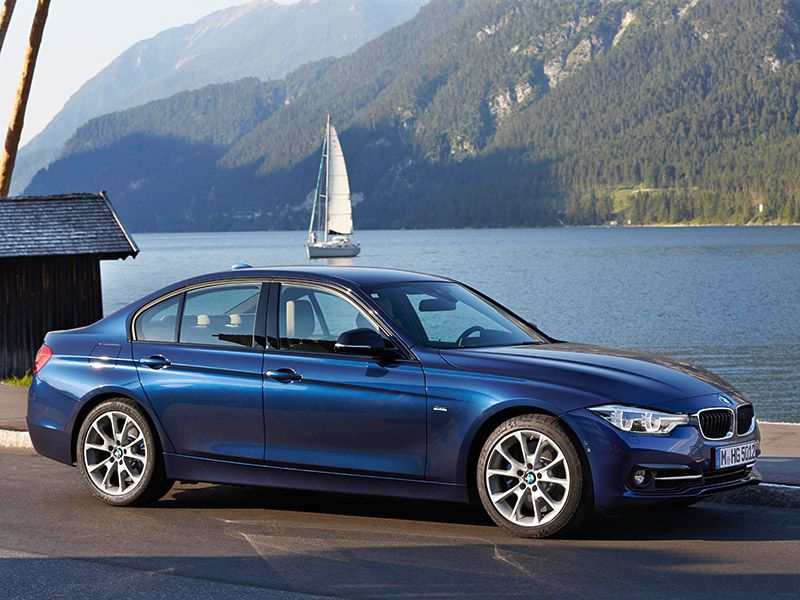 Photo by BMW
2018 Mazda Mazda3
Starting at $18,095 for a four-door sedan and $19,345 for a hatchback, the Mazda3 is one of the more affordable compact cars — but it's also one of the best-looking and best to drive. We'd prefer the extra horsepower of the higher-end Mazda3 models, but even with the base engine there's more than enough power to have some fun thanks to the car's excellent chassis and suspension tuning.
Interestingly it's the hatchback that's more economical, but all models cost just a little over 9 cents a mile to keep fueled. The Mazda3 is the perfect car for someone who is value-minded but doesn't want to sacrifice in the fun department.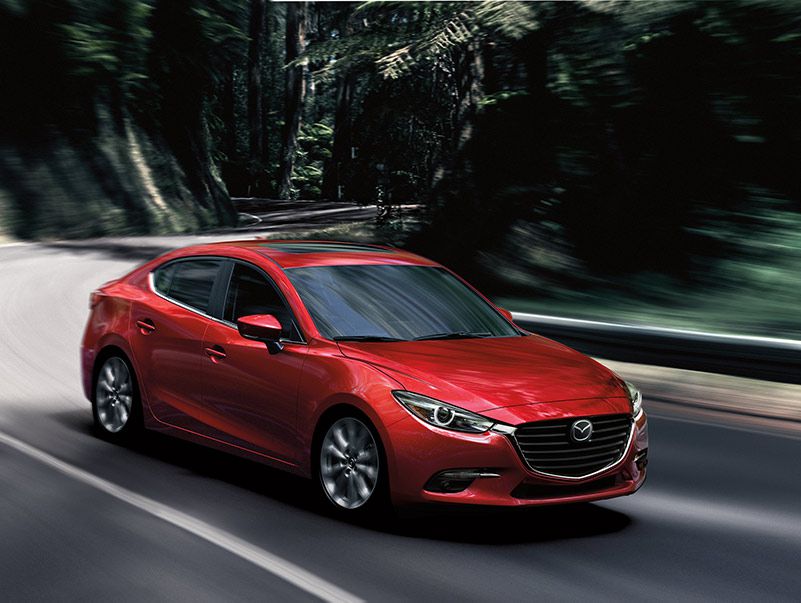 Photo by Mazda
The Ioniq scores most of its value points by being more fuel-efficient, better to drive, and cheaper to own than the competing Toyota Prius, and that trifecta helps earn it a place on our list of the ten best value compact cars — the only gas-electric hybrid to do so.
Starting at just $22,200 and costing just over 5 cents a mile to drive, the Ioniq hybrid is the second-cheapest car on our list to run. It's ideal for those who want to go green without making too many sacrifices to their driving experience, as well as those who don't have access to charging stations or who drive too far between stops for an electric car to be practical.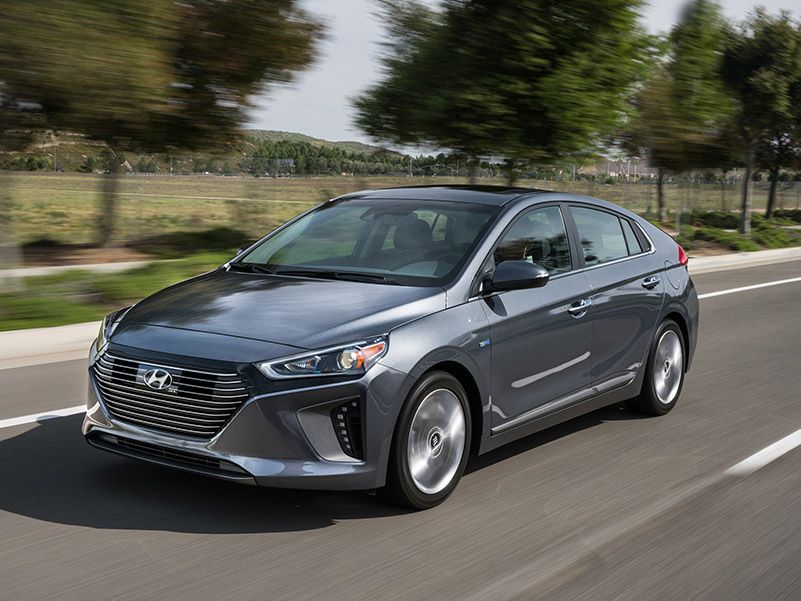 Photo by Hyundai
2018 Honda Civic
The Honda Civic sits in the sweet spot between value, comfort, and sportiness. The Civic is also available as coupe or hatchback, but it's the sedan that's the best value, with a starting price of $18,940. Fuel costs with the base engine are about average at just over 9 cents per mile, though some models (including the $21,700 EX-T) are about 1 cent a mile cheaper to run.
The base Civic isn't as fun to drive as the high-performance Type R, but it has more subdued styling and a better ride, and even entry-level versions are capable of putting a smile on your face. Generation after generation, Honda has proven that it's hard to go wrong with a Civic.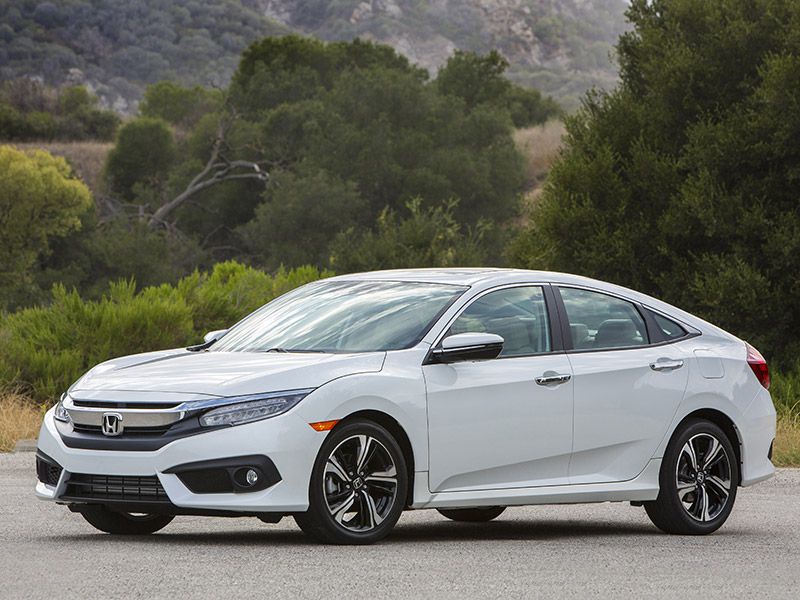 Photo by Honda
2018 Nissan Leaf
The all-electric Nissan Leaf might not have the most range of any electric car on the market, but with a starting price of just $29,995, its EPA-estimated 151-mile range should be enough for most commuters. And when you factor in the cars base price of $29,995, a federal tax credit of up to $7,500, potential state tax rebates, and an estimated cost of less than 4 cents a mile to drive, the value proposition looks better and better.
A full charge takes around 7.5 hours with a good car charger or around a day using a typical 120-volt household outlet. However, the Leaf can also make use of DC quick chargers to get 90 miles of range in around 30 minutes.