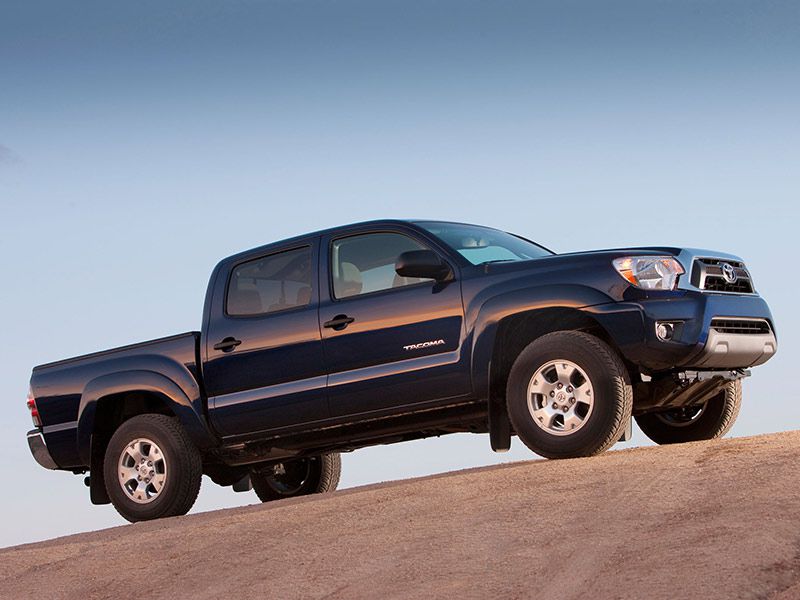 2014 Toyota Tacoma ・ Photo by Toyota
Buying a used pickup truck is a smart financial decision. When you choose a previously owned pickup, it puts you ahead of the depreciation curve. Every new vehicle faces steep depreciation the moment it rolls off the dealer's lot, and pickup trucks are no exception.
We've chosen 10 of the best used pickup trucks under $25,000. That's roughly half the price of the average price of a brand-new 2018 truck. Factory certified pre-owned is a great way to go, but your choices will be limited in this price range, depending on the model. You may be able to find a supply of certified pre-owned Ford F-150 half-ton pickups in the $25,000 neighborhood, but that will certainly not be the case for three-quarter ton trucks, as they demand a premium.
2014 Ford F-150 XLT
The Ford F-150 has been America's top-selling pickup truck for over forty years. That ubiquity ensures an ample supply of used trucks at good prices, and buying used is a wise financial decision. While the base 2WD 2018 F-150 XL Regular Cab starts at a reasonable $27,705, the price quickly escalates when you choose higher trim level, 4WD, a more powerful engine, and a larger cabin. Case in point: a 4x4 2018 F-150 XL SuperCrew with the 5.0-liter V8 carries a $40,010 MSRP.
If you opt for a similarly equipped 2014 F-150 XL or XLT, you should have little problem finding a Ford Certified Pre-Owned model with approximately 60,000 miles in the $25,000 range. If you opt for an EcoBoost V6 over the FlexFuel V8, ask for the dealer to decarbonize the EcoBoost engine before delivery to avoid issues down the road.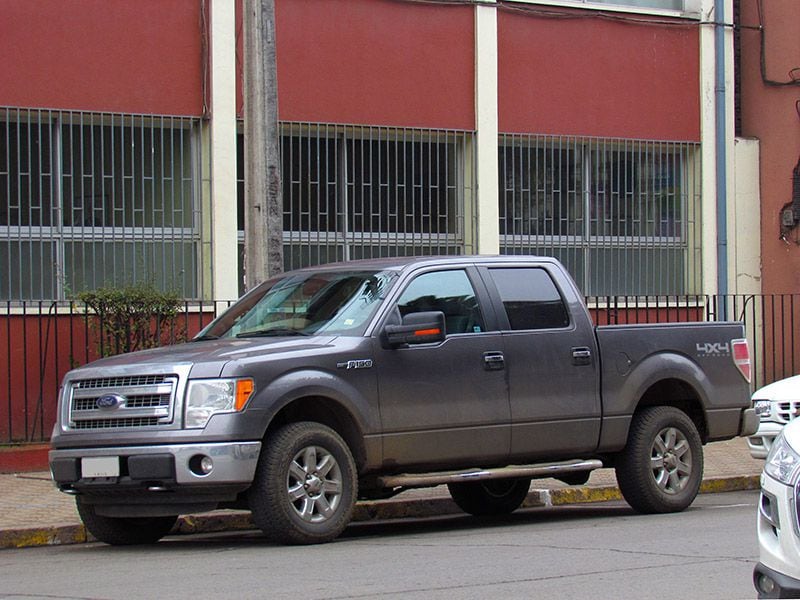 Photo by Wikimedia Commons
2013 GMC Sierra 1500 4x4 Crew Cab
Prices on GMC Sierra trucks can run a bit higher than the GMC's Chevrolet Silverado cousin, even though they share many components. If you're set on the Sierra, you'll likely to pass by the GMC CPO program and shop on the open market.
Patient shopping will turn up a 2013 GMC Sierra 1500 4x4 Crew Cab SLT in the $25,000 target range, with under 72,000 miles. That's roughly half the price of a comparable brand new 2018 Sierra 1500 SLT. Maintain the truck well over the next five years or so and you'll end up ahead of the game. While the older truck lacks all of the latest high-tech infotainment bells and whistles, head-unit upgrades are reasonably priced.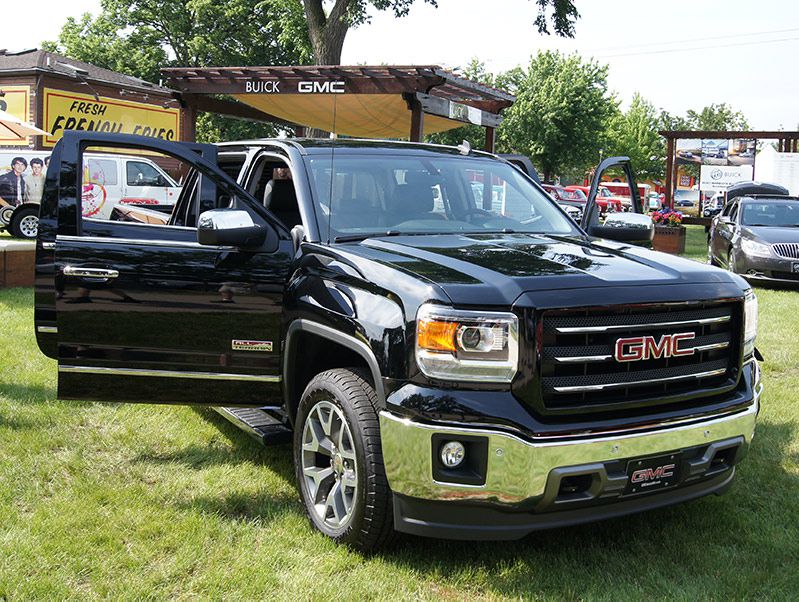 Photo by Wikimedia Commons
2014 Toyota Tundra 4x4 Double Cab SR5
While the Toyota Tundra half-ton is outsold by its Big Three rivals many times over, it's a viable option for the value-minded pickup truck buyer. Tundras hold their value well and it's uncommon to see a late-model truck in Toyota's Certified Pre-Owned program for under $25,000.
That said, you will find 2014 4x4 Tundra Double Cab SR5 pickups at our target price on the open market. A comparable new 2018 Tundra starts at roughly $36,000 with the 4.6-liter V8. The Tundra was refreshed for the 2014 model year, with a revised front fascia, tailgate, and interior. It looks similar to the current model. Add a new set of alloy wheels and an aftermarket head unit with Apple CarPlay to a clean used Tundra, and it won't feel like a used truck.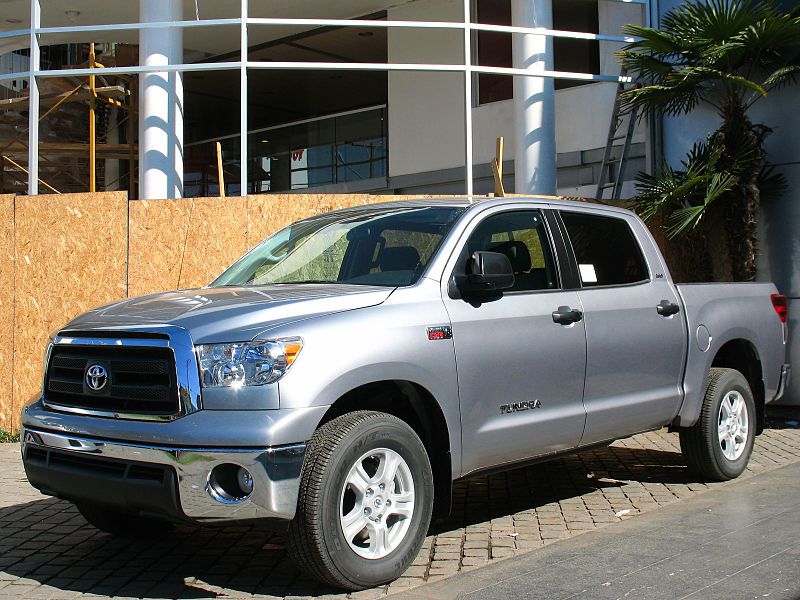 Photo by Wikimedia Commons
2014 Chevrolet Silverado 1500 4x4 Double Cab LT
Certified pre-owned Chevrolet Silverado 1500s tend to be a good bit more than our $25,000 target price, although they're out there if you're willing to travel and make some compromises. To stay under budget with a CPO vehicle, you'll likely need to opt for the V6 engine rather than the V8, with a mileage target under 48,000 miles.
As a point of comparison, a brand-new 2018 Chevrolet Silverado 1500 4WD Double Cab, Standard Box LT has a starting MSRP of $42,095 with the V6 engine. Buying a used CPO Silverado, rather than a new truck, can be a wise financial decision. There will be more choices if you shop outside the Chevrolet program, but the factory one-year/12,000 mile warranty provides peace of mind.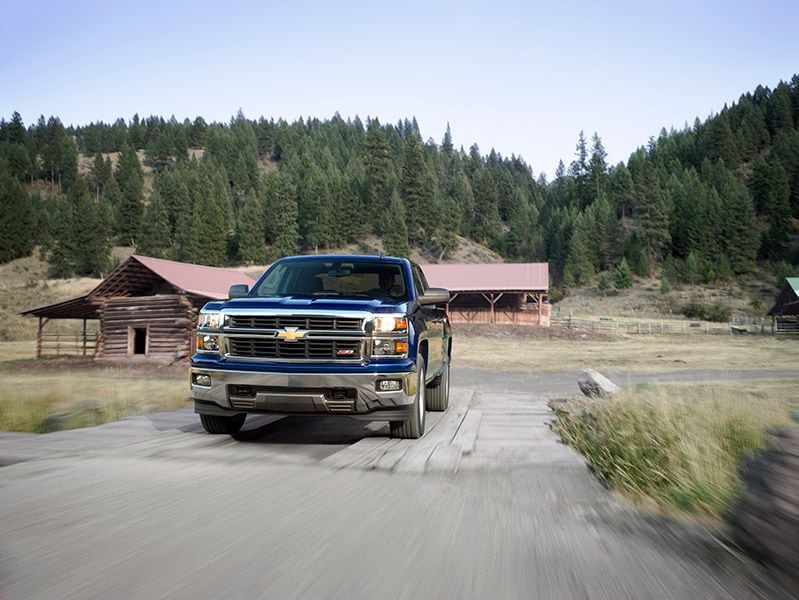 Photo by General Motors
2015 Toyota Tacoma Double Cab 4x4
Toyota's certified pre-owned program offers an ample supply of late-model Tacoma pickup trucks in regular cab, access cab, and double-cab configurations for under $25,000. The Tacoma holds its value extremely well, and Toyota's reliability is legendary.
While the four-cylinder Tacoma offers a low starting price, you'll likely opt for the V6 engine's added grunt. A six-speed manual transmission is offered with both engines, but it's less commonly found with the V6. Patient searching will turn up a 2015 Tacoma Double Cab 4x4 V6 with a manual transmission in our target price range. A comparable 2018 Tacoma TRD Sport starts at approximately $34,485 with the V6 and six-speed manual. You'll want to weigh the used-vs.-new Tacoma purchase decision carefully.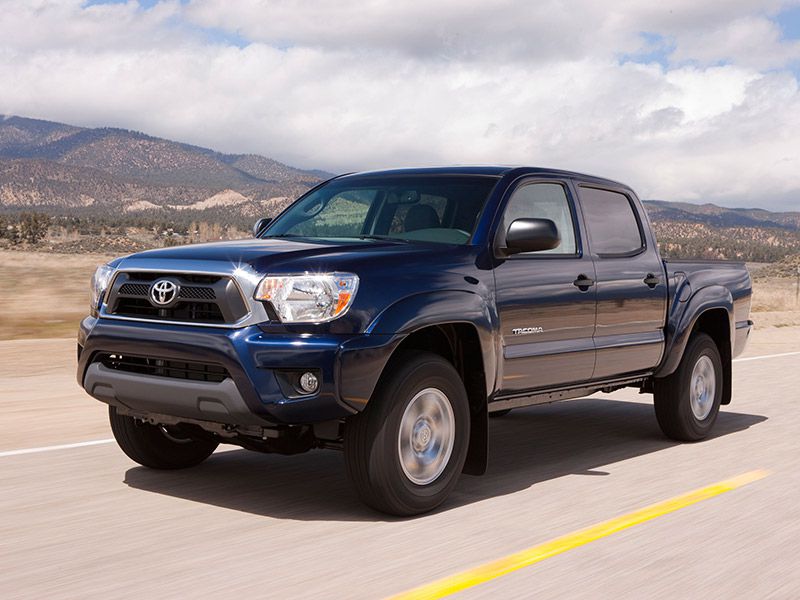 Photo by Toyota
2016 Chevrolet Colorado 4WD Extended Cab LT
The Chevrolet Colorado was all-new for 2015, a Toyota Tacoma competitor that's smaller than the best-selling full-size pickups. Chevrolet started with a clean sheet, and the Colorado is a thoroughly modern truck.
Low-mileage 2016 models are flowing into Chevrolet's certified pre-owned program and can be found at our $25,000 target price, but there's a wrinkle: The Colorado does relatively well with regard to depreciation. A new 2018 4WD Extended Cab, Long Box LT starts at approximately $32,380 with the 3.6-liter V6 engine. While the Colorado is a solid choice, opting for a used truck, rather than new, may not present the same financial advantage as with a bigger half-ton.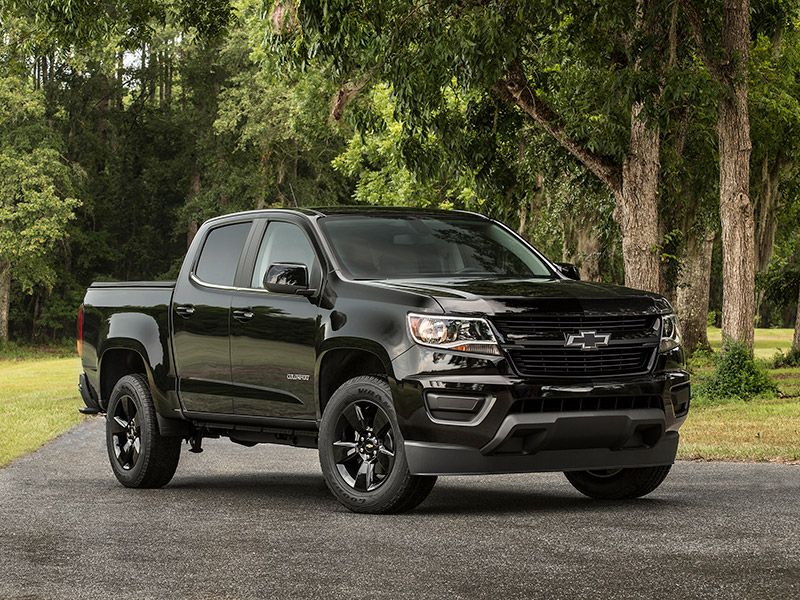 Photo by General Motors
2017 Nissan Frontier
The Nissan Frontier is America's most affordable conventional pickup truck. You can find an ample selection of well-equipped late-model 4x4 Frontier for under $25,000 through Nissan's certified pre-owned program with under 36,000 miles on the odometer.
While prices start in the high-teens for a base four-cylinder CPO Frontier, a V6-equipped truck provides significantly more grunt, with 261 horsepower, compared to the four-banger's modest 152 hp. The Frontier is a good alternative to the Toyota Tacoma, with an advantage on pricing. It's also one of the only 4x4 pickups to offer a six-speed manual transmission. While the range-topping off-road-focused Frontier PRO 4X demands a premium, they can be found for under $25,000.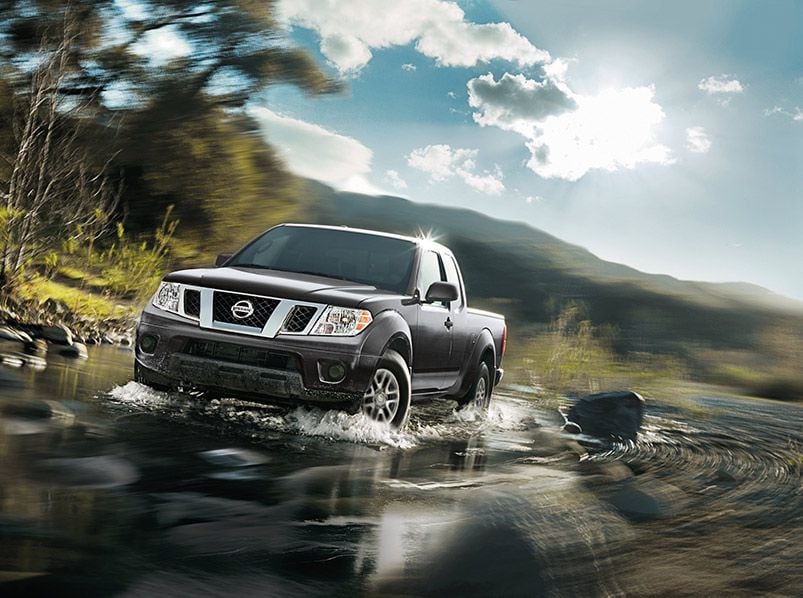 Photo by Nissan
2016 Ram 1500 Outdoorsman Crew Cab 4x4
Late-model certified pre-owned Ram 1500 trucks are widely available for a good bit less than $25,000 in the Tradesman, Express, and Big Horn trim levels. You'll find the mid-range 4x4 Outdoorsman as well, but you'll likely have to settle for the Pentastar V6 to stay under our price point. If you're hankering for a Hemi V8, you'll have to opt for a lesser trim level.
The Outdoorsman features standard skid plates for protection against trail hazards. Shop carefully, and you may find one with Ram's exclusive four-corner air suspension system that provides extra lift on demand. With a stunning revision for the 2019 model year, we expect an increasing supply of well-maintained used 1500s well under the $25,000 price range as faithful Ram owners upgrade to the new model.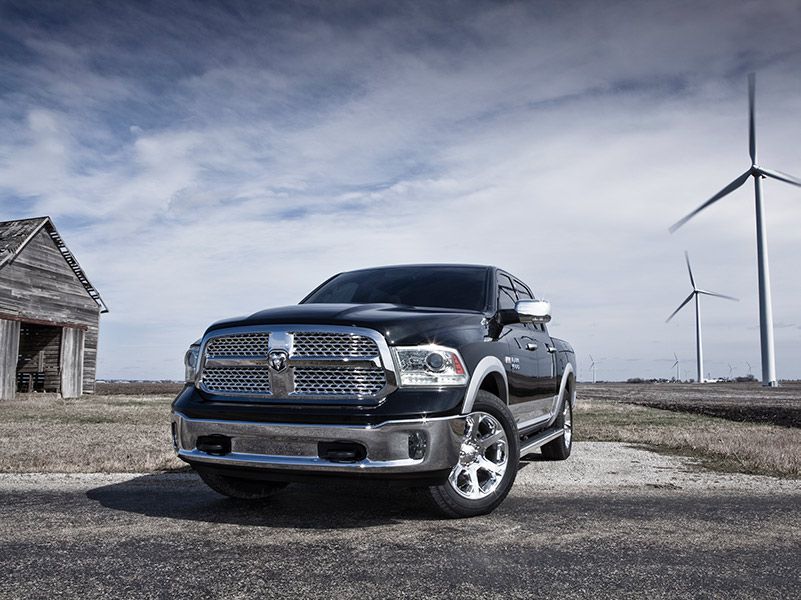 Photo by Fiat Chrysler Automobiles
2014 Ram 2500 4x4 Crew Cab SLT
The Ram 2500 is one of America's favorite heavy-duty pickup trucks. To land a 2500 with reasonably low miles under $25,000, you'll need to settle for a 2014 or older model in one of the lower trim levels. There are plenty of Tradesman and ST trucks available at this price point. Search carefully, and you can turn up a Hemi V8 SLT.
Diesel-powered three-quarter-ton pickups hold their value. You'll be hard-pressed to find a clean late-model low-mileage Ram 2500 with the mighty I6 Cummins turbodiesel engine under our target price. The same goes for the legendary Power Wagon. If you require a Ram diesel or an off-road-ready Power Wagon, be prepared to shell out a whole lot more.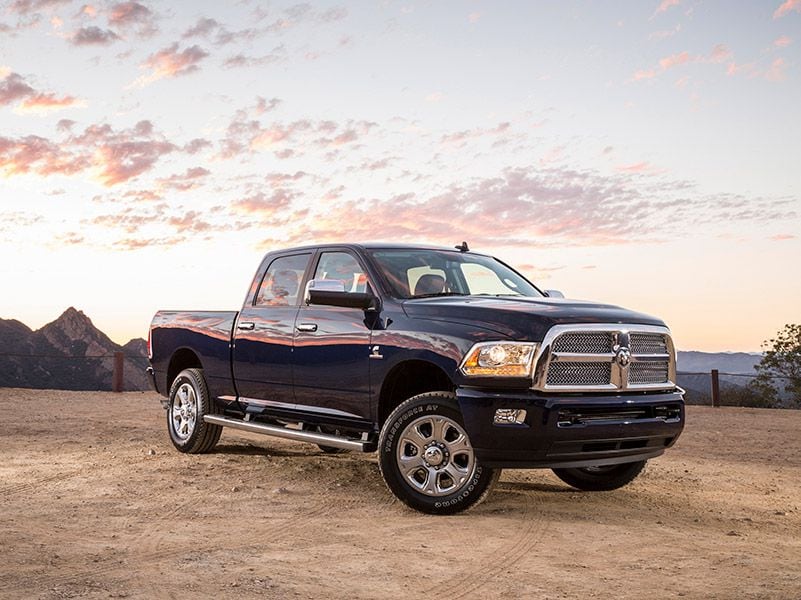 Photo by Fiat Chrysler Automobiles
2013 Ford F-250 4x4 Crew Cab XLT
Low-mileage Ford F-250s are rare under $25,000, but they're out there. At this price point, you won't find a clean truck with a higher trim level and low mileage, but the XLT hits the sweet spot. You'll need to settle for the gasoline-powered 6.2-liter engine, rather than the 6.7-liter Powerstroke turbodiesel. If you need a diesel in this price range, you're looking at F-250s with over 100,000 miles on the odometer.
Everyone loves the top-of-the-line King Ranch and it carries a premium. If your heart's set on a King Ranch, but you only have a $25,000 budget, you'll be looking at 2010s with lots of miles on the clock.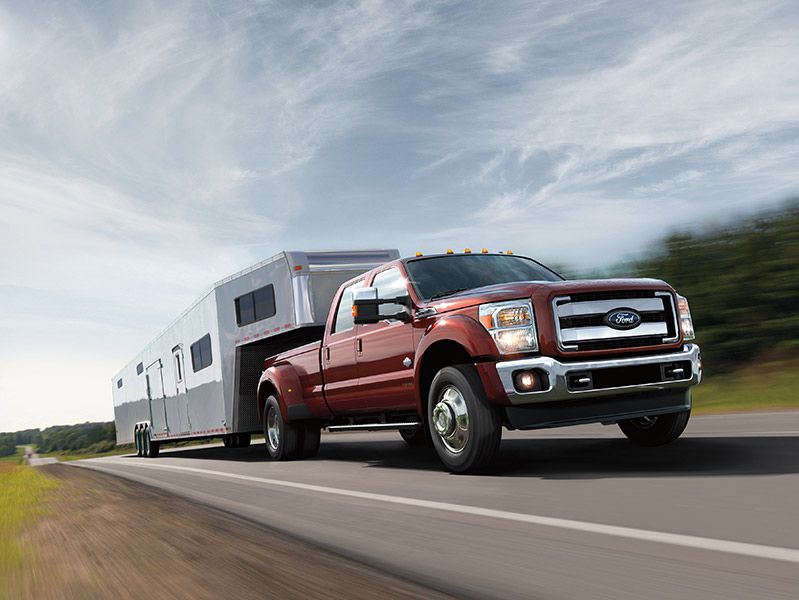 Photo by Ford