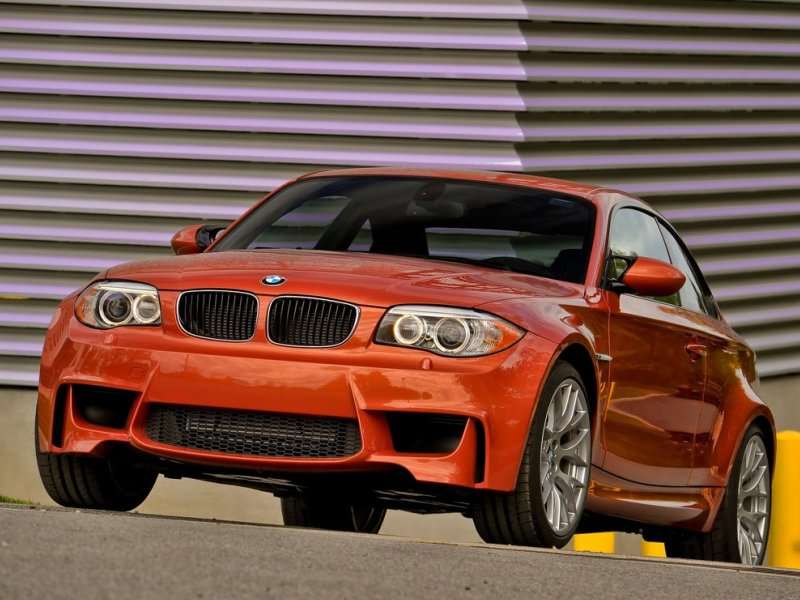 When looking for a used sports car, the passage of time does wonders to help reduce the cost of entry.  Like luxury cars, the best used sports cars - in most cases - suffer from serious depreciation that puts them in the realm of the possible for those with a more modest car-buying budget.  For the price of a well-equipped family sedan you can easily find yourself driving around in a used sports car that will offer outstanding performance and exceptional handling.  Sometimes, you'll pay even less than that to get your road-going thrills.
Let's take a quick look at 10 of the best used sports cars currently on the market.
10 Best Used Sports Cars - 01 - 2006 Mazda MX-5 Miata Club Spec
The 2006 Mazda MX-5 Miata Club Spec represents the most stripped down model available from the current-generation Miata's first year of production.  All new for 2006, the Mazda MX-5 Miata Club Spec did away with niceties such as a power roof and leather seats and instead provided just the basics: a manual top, a CD player, a five-speed manual transmission, and a 2.0-liter, 170 horsepower four-cylinder engine.  Also capable of delivering 140 lb-ft of torque, the Club Sport's engine is well matched with its lightweight chassis, giving it exceptional handling at a very affordable price.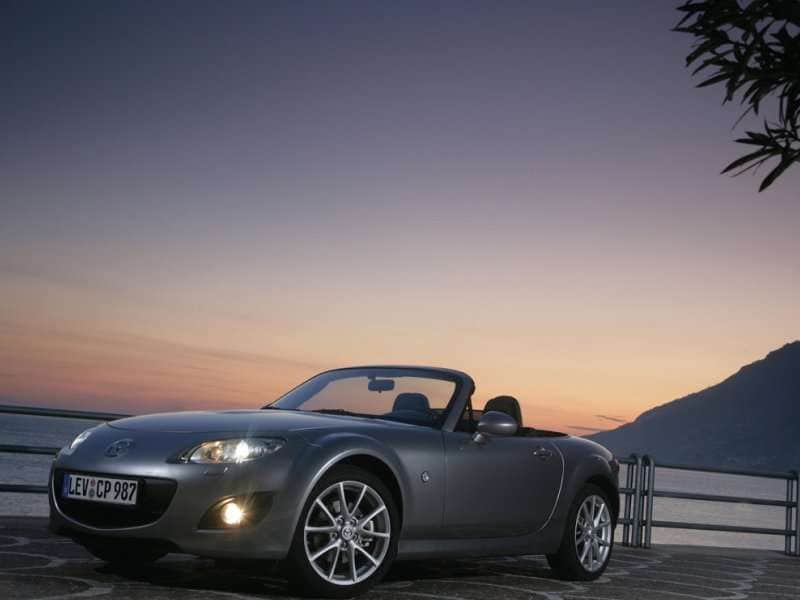 10 Best Used Sports Cars - 02 - 2009-2010 Porsche Cayman S
The Porsche Cayman S is the best-kept secret in the German brand's line-up, as this entry-level compact coupe is in many ways a better drive than the range-topping Porsche 911.  Starting in 2009, examples of the Porsche Cayman S featured direct fuel injection for the first time, which allowed its 3.4-liter, six-cylinder motor to jump to 320 horsepower and 273 lb-ft of torque.  Featuring a mid-engine design that optimizes balance, the Cayman S can be shifted via either a traditional six-speed manual transmission or a seven-speed dual-clutch automated manual that offers lightning-quick gear changes.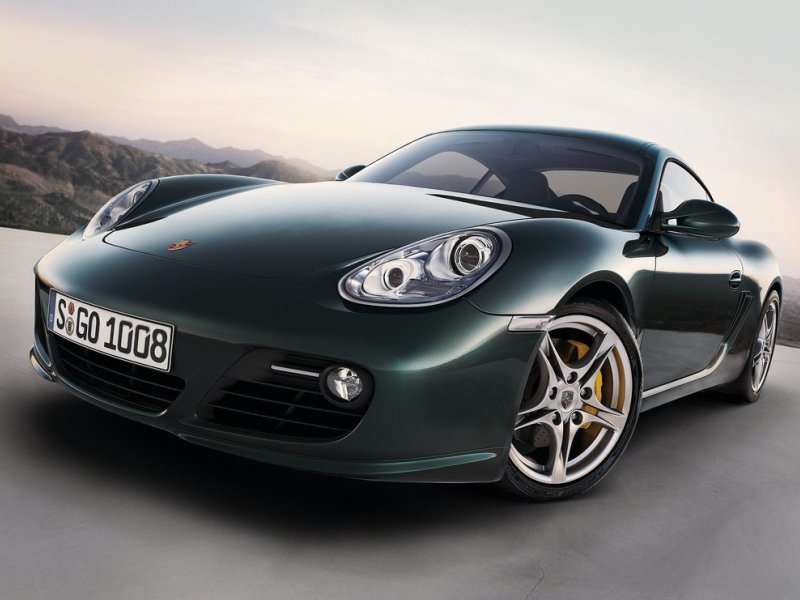 10 Best Used Sports Cars - 03 - 2012 - 2013 Ford Mustang Boss 302
The Ford Mustang Boss 302 is that rare example of a major company keeping its promise to build only a few examples of a highly popular automobile.  The Ford Mustang Boss 302 only graced dealer showrooms for the 2012 and 2013 model years, but it left an indelible impression on anyone with the good fortune to have driven the muscle coupe.  Much more like a sports car than the standard Mustang GT on which it was based, among other improvements the Boss 302 introduced a track-tuned suspension system, a dramatically-revised 5.0-liter V-8 featuring 444 horsepower and 380 lb-ft of torque, and a 'track key' that activated a secondary engine management system when used (for off-road purposes only, of course).  Output is sent to the rear wheels through a Torsen limited-slip differential and a six-speed manual transmission.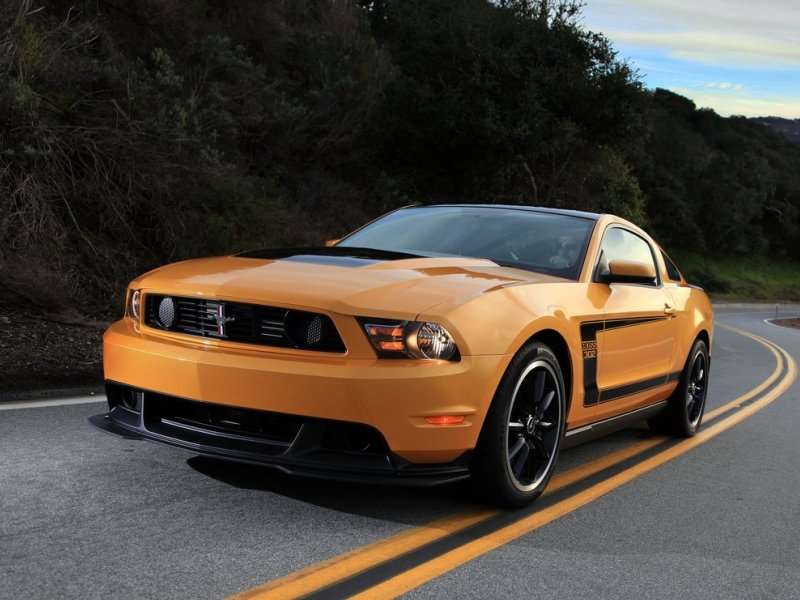 10 Best Used Sports Cars - 04 - 2006-2007 Chevrolet Corvette Z06
The Chevrolet Corvette Z06 is a heavy hitter on the used sports car scene, as it comes with an aluminum frame, a larger and more powerful engine, and a stiffer suspension when compared to the already formidable standard Corvette.  The first two years of the C6 generation's Chevrolet Corvette Z06 production (2006 and 2007) offer the best value for bargain-hunting buyers, with a 505 horsepower, 7.0-liter V-8 engine that also produces 470 lb-ft of torque coming as standard equipment.  This exceptionally fast vehicle also features a six-speed manual transmission, upgraded cooling systems, and beefier brakes for the ultimate in track day dominance.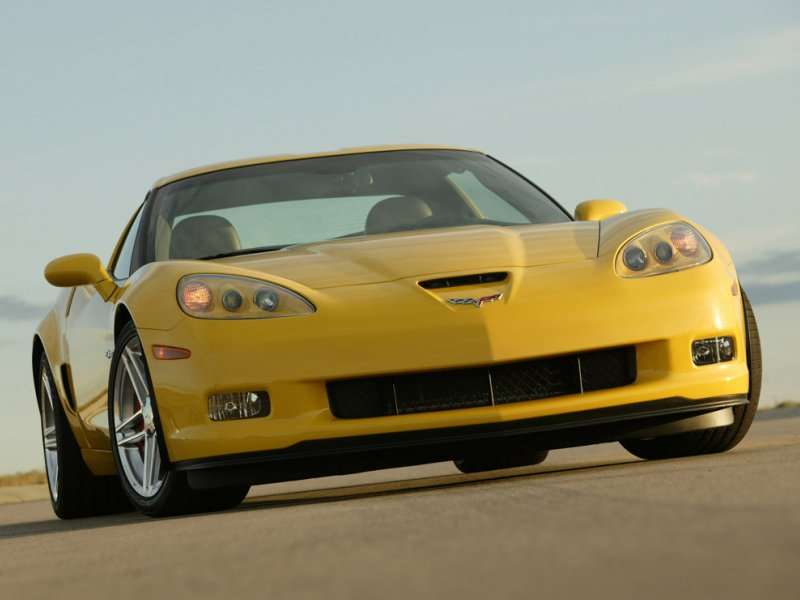 10 Best Used Sports Cars - 05 - 2007-2008 Nissan 350Z NISMO
The Nissan 350Z brought the iconic Z sports car back to Nissan's stable after a long hiatus, and just before it bowed out in favor of the new 370Z we got the special NISMO edition gift-wrapped and handed to import performance fans.  The 2007-2008 Nissan 350Z NISMO gets back to basics in the sense that it adds sporty trappings like a more robust suspension system, a stiffer chassis (featuring special seam welds), and an aerodynamic body kit in place of the luxury items that dominated the upper levels of the 350Z's options list of the day.  You also get four-piston Brembo brakes up from with the NISMO model, which is useful when hauling the coupe down from the speeds achievable by way of its 306 horsepower, 3.5-liter V-6.  Also offering 268 lb-ft of twist, the unit can only be shifted by way of a six-speed manual transmission.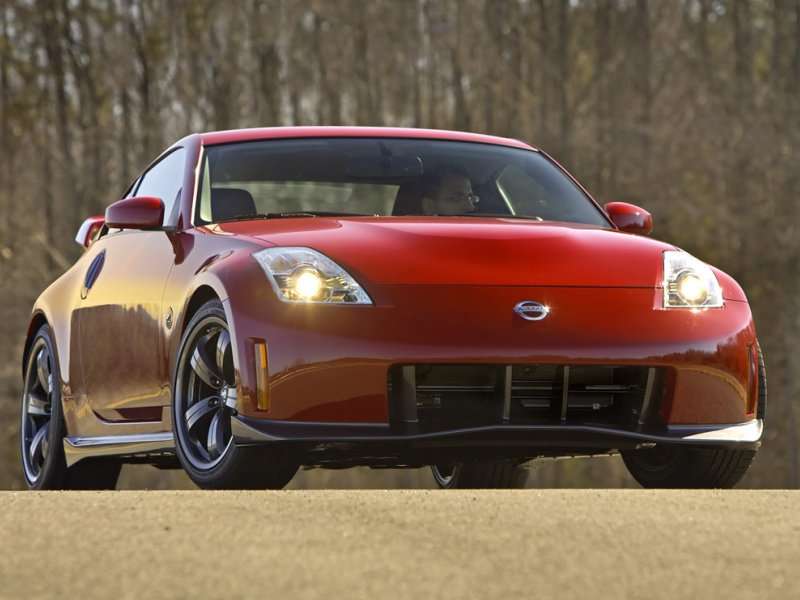 10 Best Used Sports Cars - 06 - 2009-2012 Hyundai Genesis Coupe 2.0T R-Spec
If you are looking for a very tunable used sports car, then you'll definitely be interested in the 2009 to 2012 Hyundai Genesis Coupe 2.0T R-Spec.  The Hyundai Genesis Coupe 2.0T R-Spec represents the Korean automaker's first stab at a focused rear-wheel drive coupe, and this particular model is motivated by a 2.0-liter turbocharged four-cylinder engine that generates 210 horsepower and 223 lb-ft of torque in stock trim.  While that might seem a bit paltry, the aftermarket has introduced a number of tunes and parts designed to squeeze much more grunt out of the most affordable of the Genesis Coupe's engine options.  The R-Spec model additionally installs a six-speed manual transmission, Brembo brakes, grippy tires, and a performance-oriented suspension system.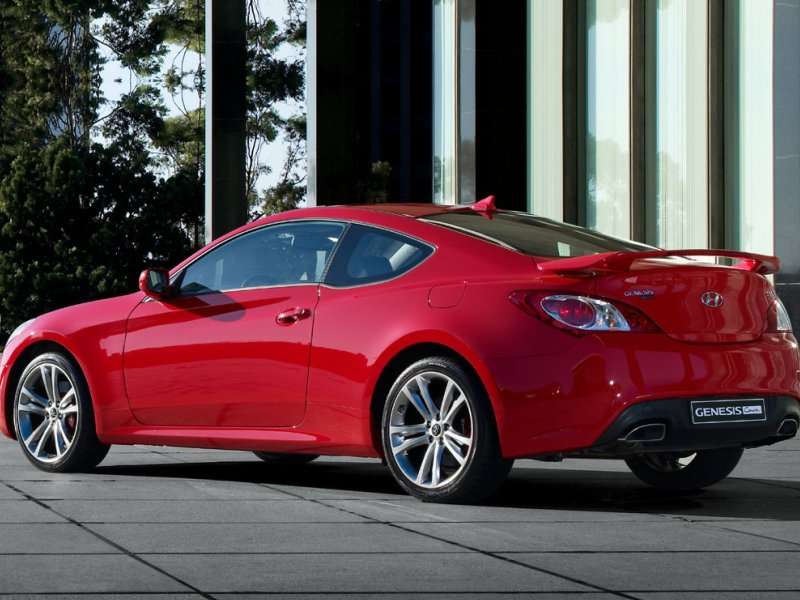 10 Best Used Sports Cars - 07 - 2007-2012 Mazda RX-8
The 2007 to 2012 Mazda RX-8 is intended to appeal to used sports car fans who aren't afraid to be different.  Not only does the Mazda RX-8 feature a 1.3-liter rotary engine in place of a standard piston-driven unit (generating 232 horsepower and 152 lb-ft of torque when equipped with a six-speed manual transmission), but it also comes with an extra pair of rear-hinged doors to make it that much easier to access the coupe's back seat.  Revving the Mazda engine to its 9,000 rpm redline is a rare thrill, and the car's light and tossable chassis makes it a lot of fun to drive hard on a twisty road.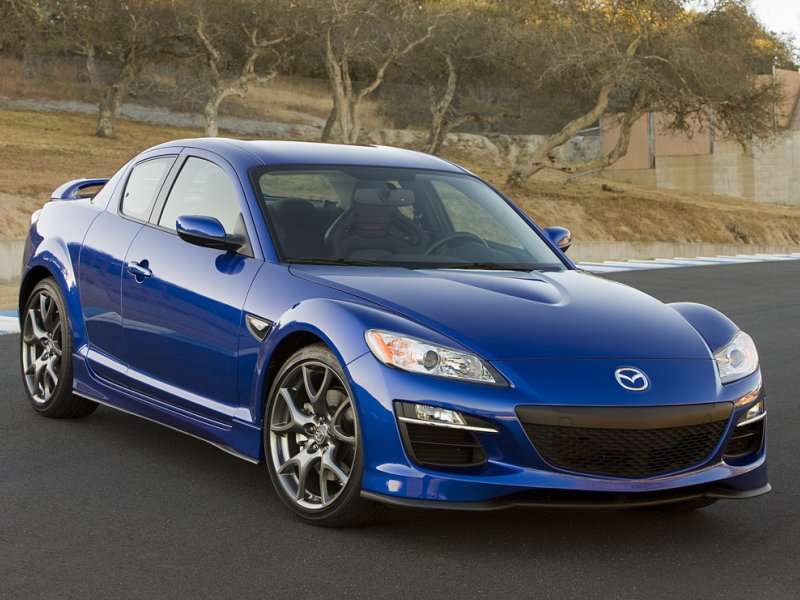 10 Best Used Sports Cars - 08 - 2005-2006 BMW M3
Why are we going back so far to bring you a BMW M3 on our list of the best used sports car?  It's simple, really: the naturally-aspirated straight-six found in the E46 generation BMW M3 was a sweetheart of an engine, and 2005-2006 were the last two years of production for this model.  The M3 coupe's 3.2-liter motor is good for 333 horsepower and 262 lb-ft of torque, and while an SMG automated manual transmission was available, we recommend sticking with the less-troublesome six-speed manual gearbox that was standard with the car.  Like all M3's, these ones feature quick steering, a reinforced and track-friendly suspension system, and unique styling cues that set it apart from other versions of the BMW 3 Series.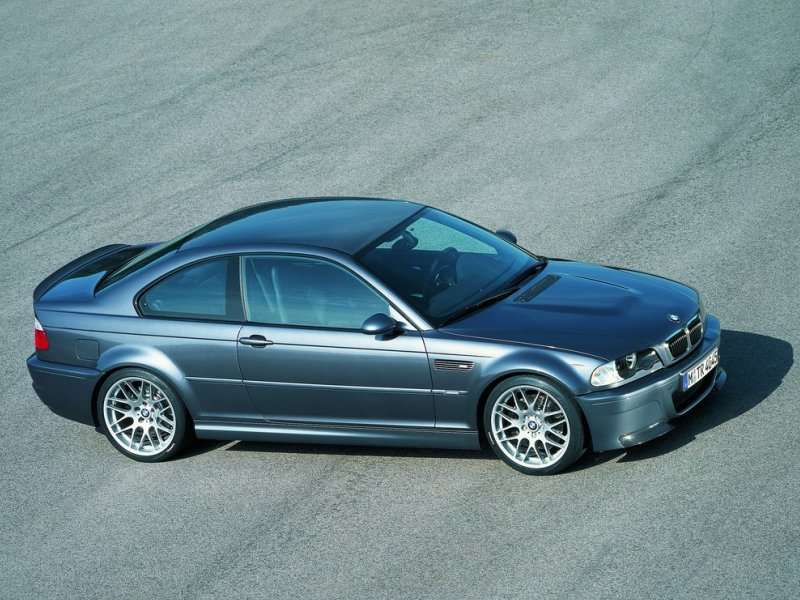 10 Best Used Sports Cars - 09 - 2007-2009 Saturn Sky Red Line
The 2007 to 2009 Saturn Sky Red Line was a sporty roadster that was overlooked at the time due to the bankruptcy of parent company General Motors and the subsequent sunsetting of the Saturn brand.  Like its mechanical twin, the Pontiac Solstice GXP, the Saturn Sky Red Line features a turbocharged 2.0-liter four-cylinder engine that in stock form doles out 260 horses and 260 lb-ft of torque.  It's relatively simple, however, to turn up the boost and the final output on this engine by way of an aftermarket tune, making it an even more formidable performer.  The Red Line model comes with a limited-slip rear differential, a more aggressive suspension system than the base model, and dual exhaust, and it's best enjoyed when found with a six-speed manual rather than automatic gearbox.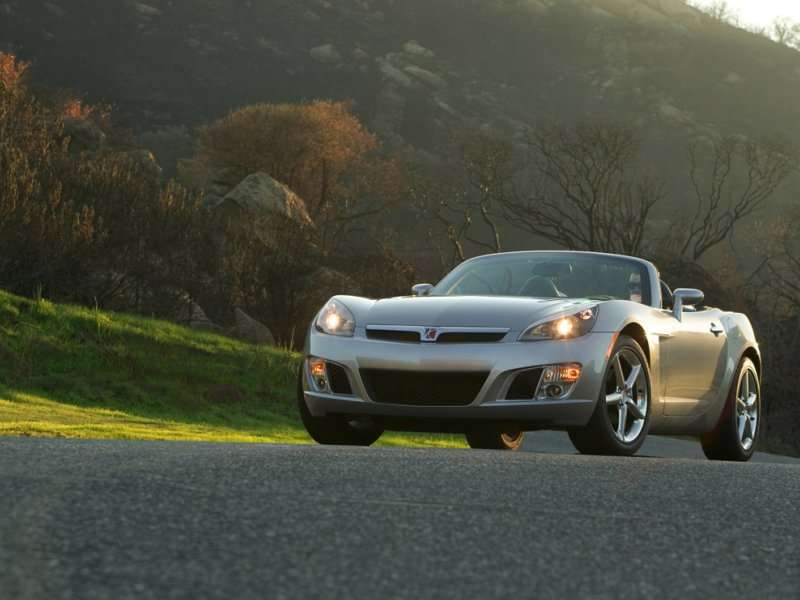 10 Best Used Sports Cars - 10 - 2011 BMW 1M
The 2011 BMW 1M is the unicorn on our list of the best used sports cars.  Also known as the BMW 1 Series M Coupe, this diminutive Bavarian barn burner was only built for a single model year and as a result there are very few examples for sale on the secondary market.  Commanding a premium when you can find one, the BMW 1M took the 1 Series platform and injected it with steroids, resulting in a 335 horsepower, 3.0-liter twin-turbo six-cylinder engine under the hood paired with a six-speed manual transmission.  Capable of 369 lb-ft of overboosted torque, the 1M also offers an enthusiastic suspension system, unique exterior styling, and big brakes.