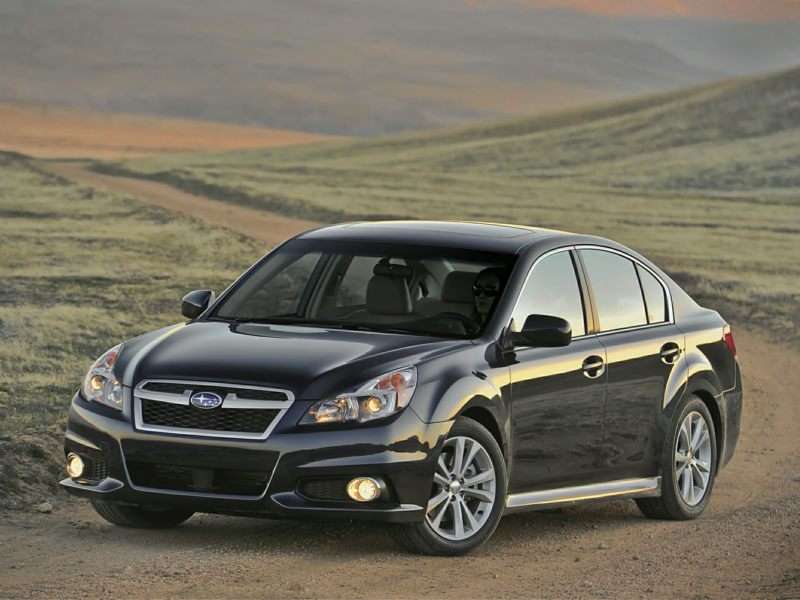 Subaru Legacy ・ Photo by Subaru
In this rundown of the 10 best used sedans are all sorts of ideas, because pre-owned allows for more choices. Defining "best" is a moving target, but high sales numbers and fine reputations help. A certified pre-owned (CPO) model is a good idea. The initial hit of depreciation was taken by the first owner, but the car is still fresh enough to have plenty of current technology and up-to-date styling, plus a comprehensive warranty.
 If the budget doesn't extend to something quite so recent, then still strive for a car with full maintenance records. And have an expert technician (not the seller's friend) give any possible purchases a thorough going-over. It could save a ton of money down the road.
1. 2011Audi A6
Buying used means that a premium car might become accessible, one we could never afford to purchase new. It just depends on how old an example one is willing to entertain. The great thing about the A6 is that it never really looks dated. Even the third generation (2004 to 2011) still comes across as contemporary. This midsize executive sedan is a supremely talented all-rounder. It has space, a well-designed and well-crafted cabin, optional all-wheel drive, some driving thrills, technology features, excellent crash test scores, and (regarding the current generation) an aerodynamic shape as efficient as a Toyota Prius. As with all pre-owned cars, try to buy as new as possible.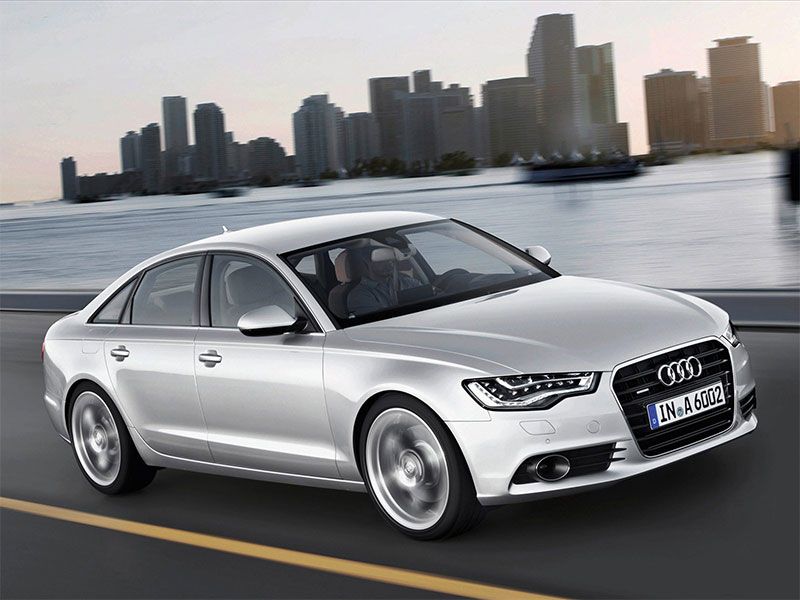 Photo by Audi
2. 2005 BMW 3 Series
Throughout its lifetime, the 3 Series has been one of the most popular, respected and awarded sedans ever. It's BMW's best-seller, with more than 10 million units produced (not counting the coupes, convertibles, GTs and wagons). This kind of reputation isn't achieved without being seriously good. The 3 Series is compact yet classy, with an appeal aimed at enthusiasts and label snobs alike. There are plenty of engine choices and all-wheel drive is available. Really early models are becoming collectors' items, so look for something from the fourth generation (1998 to 2005) or more recent. Maintenance is crucial. Make sure any potential buy has a full service history and, once you have one, don't skimp on basic things like oil changes.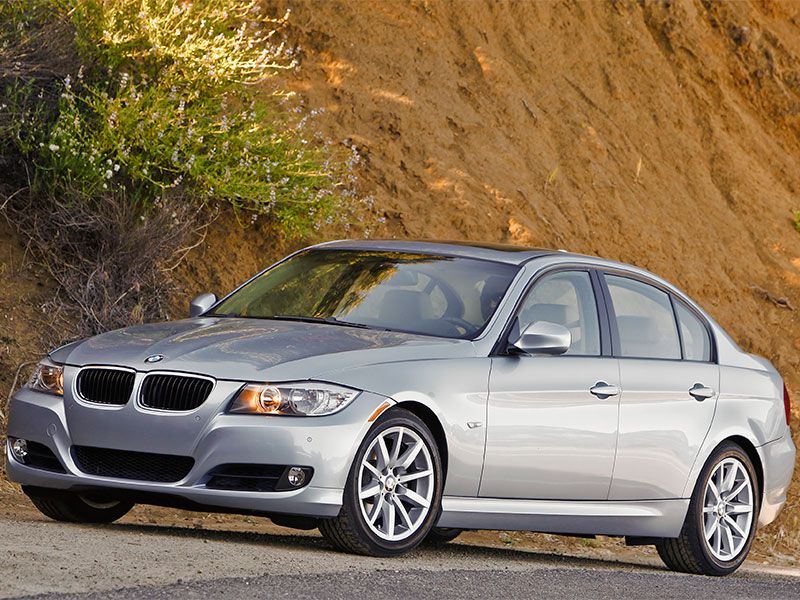 Photo by BMW
3. 2013 Ford Fusion
The second-generation Fusion (with its Aston Martin-like grille) debuted for the 2013 model year. Like many modern Fords, it's based on a platform developed in Europe and is all the better for it; the midsize Fusion can actually be fun. Despite a lack of V6 power, there are still a few drivetrain options, such as turbocharged 4-cylinder engines, a hybrid and a plug-in hybrid. Higher trims also have plenty of interesting safety technology, like inflatable rear seat belts. Go down almost any American street and a Fusion will soon come into view. This has been one of the most popular cars from a domestic manufacturer, selling around 300,000 a year.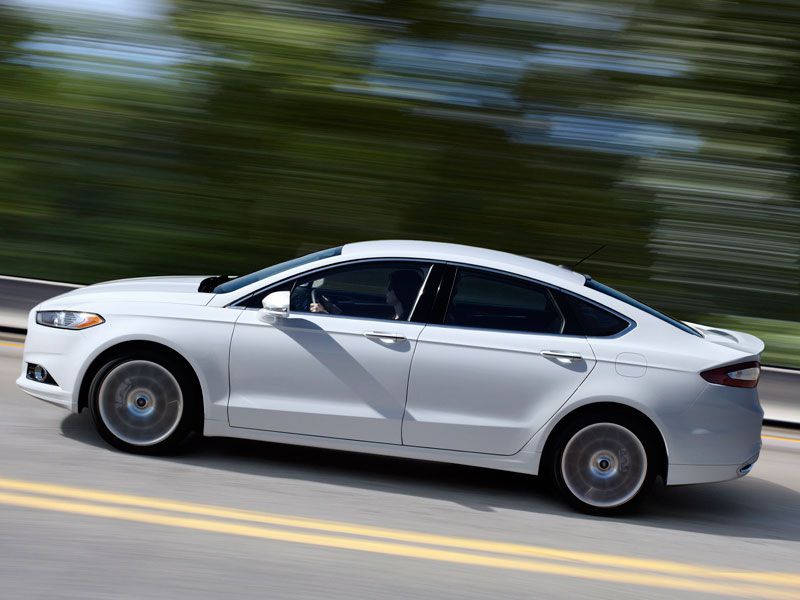 Photo by Ford
4. 2008 Honda Accord
The Accord usually slugs it out with the Toyota Camry as the best-selling midsize sedan in the United States. They're both great at what they do, but the Accord might just have the edge. Cabin materials and the general driving experience feels a little more sophisticated, like extra time and effort has gone into the million tiny details that create a good car. Build quality is usually exemplary and the chassis feels composed yet supple. The Accord was affected by the recent Takata airbag recall situation, but the same applies to many vehicles from several manufacturers — don't let that be a deal-breaker. Just be aware that the first years of new generations (like 2003 and 2008) tend to have teething troubles.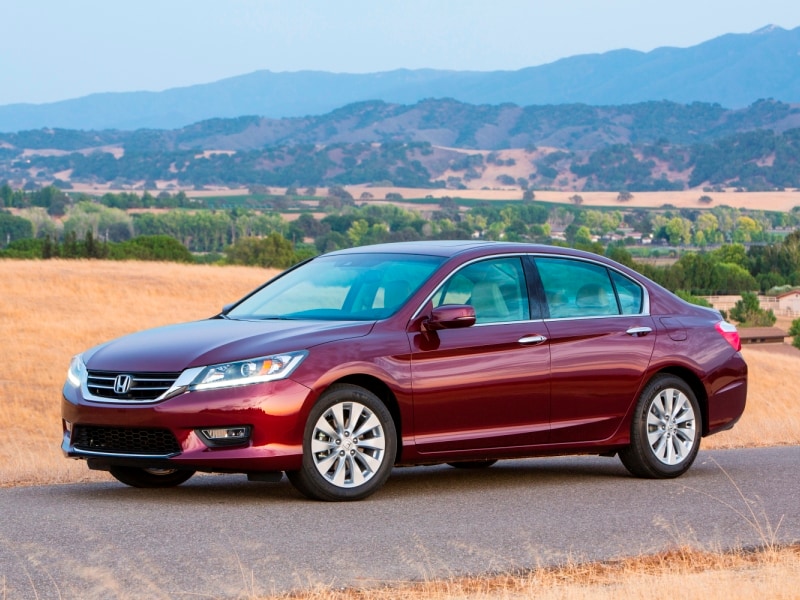 Photo by Honda
5. 2015 Hyundai Sonata
When the sixth-generation Sonata burst on the midsize sedan scene in 2010, it immediately became a serious contender. Standard equipment, styling, space (approaching fullsize territory), quality, safety and pricing were all impressive. The hybrid version — using a system developed in-house — was also popular. The most powerful regular version uses a 2.0-liter turbo for 274 hp, although the 176-hp 2.4 is more than adequate. Neither engine is considered super-refined, however. Should the funds not stretch to this model, even the fifth-generation version was pretty good, acting as a bridge between the so-so products that came before and the star turn that followed. Incidentally, the seventh generation came out for 2015.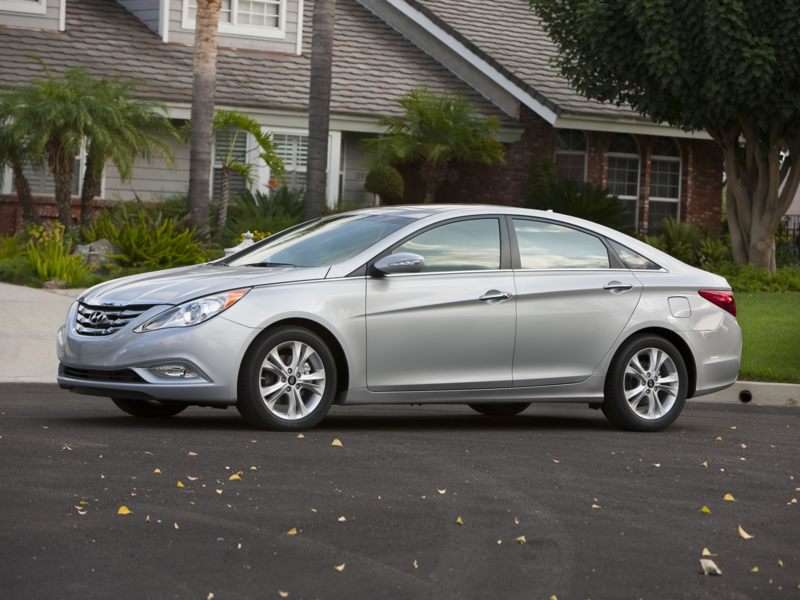 Photo by Hyundai
6. 2011 Lexus ES
The ES is an entry level luxury sedan that has comfort, serenity and space as its main attractions. Lexus build quality is consistently superb and the amount of equipment is generous. Buying a used version should present no real worries as long as you use common sense and an expert inspection. The 268-hp, 3.5-liter V6 engine in the ES 350 is a stalwart of the Lexus/Toyota stable and the ES 300h is the hybrid version good for 40 mpg in the city. Naturally, a good car keeps its value well and the ES enjoys this virtue to the same degree as its high comfort levels. Look for an example with the Mark Levinson audio system — it sounds amazing.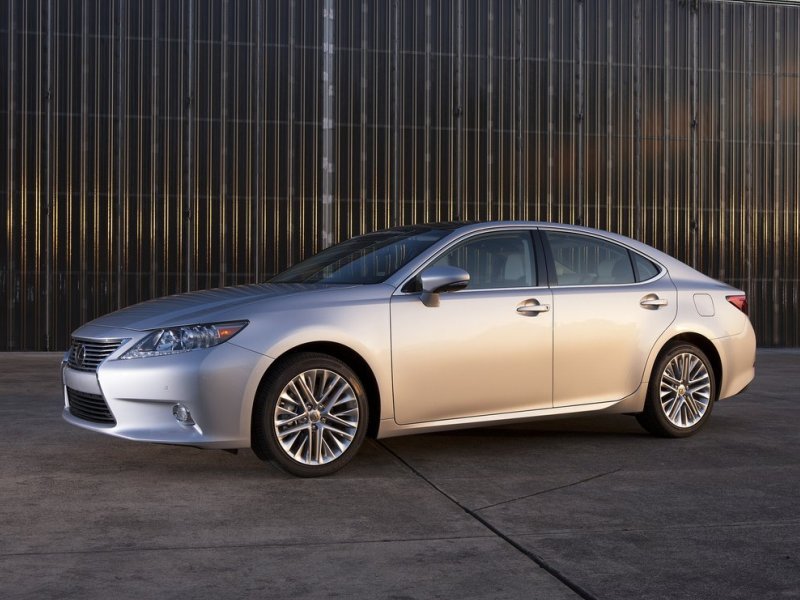 Photo by Lexus
7. 2014 Mazda Mazda6
This midsize sedan tends to fly under the mainstream radar, yet it has so much going for it. Beneath arguably attractive styling is an excellent chassis that blends comfort with precision, and cabin materials that seem distinctly premium. Redesigned for 2014, the Mazda6 sports decent power (184 hp), good fuel economy for the class (30 combined mpg with the automatic transmission) and generous levels of standard equipment. Honda typically sells more than eight times the number of Accords for every Mazda6 (2013 Accord sales were 366,678, compared with 43,638), so pre-owned examples might be hard to find. However, it's worthwhile putting in some extra effort to end up with a fun-yet-sensible car.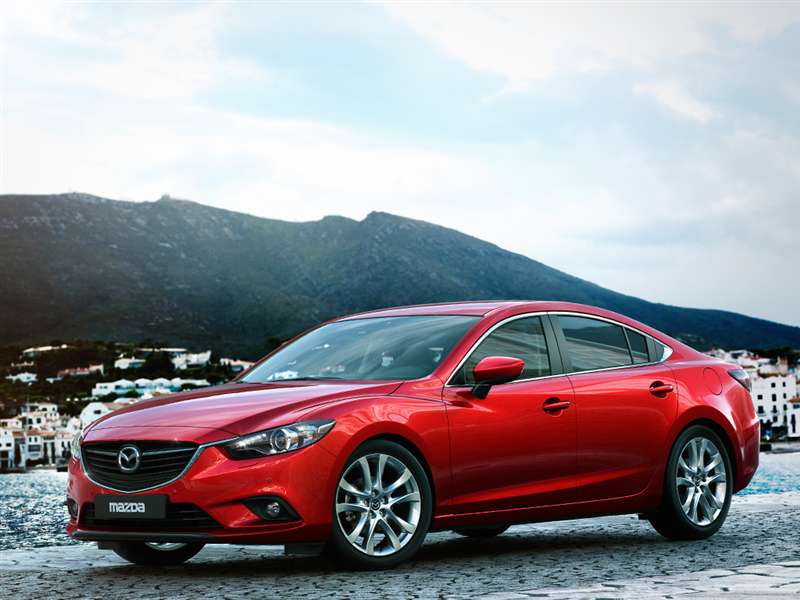 Photo by Mazda
8. 2014 Mercedes-Benz C-Class
This is the bread-and-butter car for Mercedes-Benz, with more C-Class variants sold than any of the company's other vehicles. The good news for the used buyer is that there should be plenty of choice, stretching back to 1994 or more contemporary examples from the previous generation, which ended in 2014. The C-Class has made "affordable luxury" its reason for being, so obtaining a pre-owned version means plush appointments and German cachet for the price of a new Toyota Camry. And just because it's a compact doesn't mean it lacks the quality materials, engineering expertise and attention to detail for which Mercedes-Benz is renowned. A used version makes financial sense considering how expensive the options can be when buying new.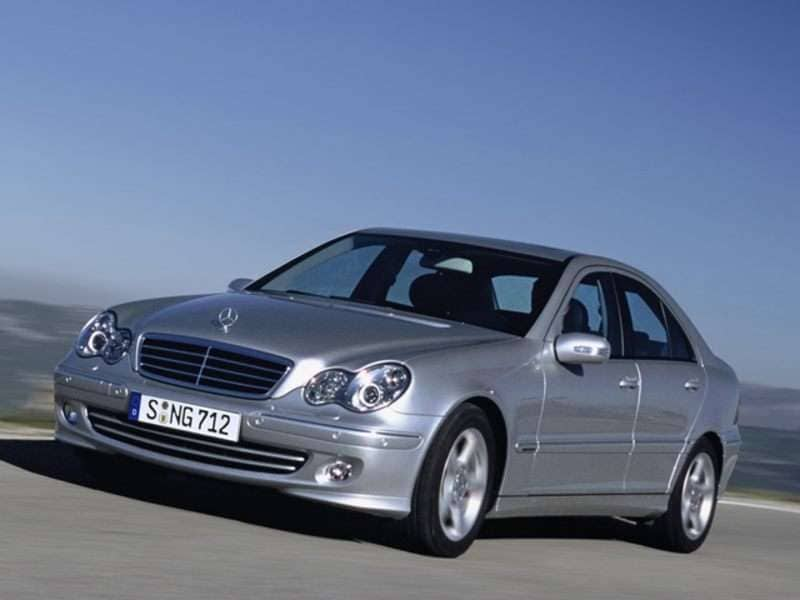 Photo by Mercedes-Benz
9. 2012 Toyota Corolla
Countries other than the United States often have hatchback and even wagon versions, but the Corolla is the world's best-selling car ever, with more than 40 million units shifted. This compact sedan is virtually a byword for reliability. Over its 11 generations, it has followed the standard automotive practice of growing larger. The upside of that is more car for the money. Admittedly, the Corolla is also seen as an appliance instead of any source of driving fun, but that seems to work fine for plenty of people. The current generation debuted in 2013, so a CPO example is a possibility. Or the previous generation is still worth a look.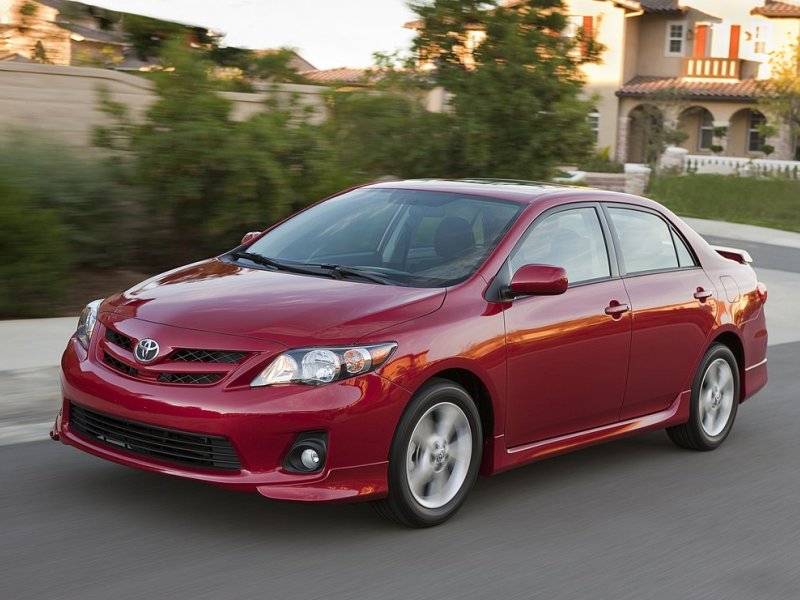 Photo by Toyota
10. 2014 Subaru Legacy
Go to any part of the United States where a snowy winter is as good as guaranteed and chances are there will be many Subarus on the road. They come with all-wheel drive as standard, and they're reliable, durable, affordable, and perform exceptionally well in crash tests. The Legacy is Subaru's midsize sedan. The current generation debuted for 2015, but the previous model is no slouch. It's still spacious and comfortable. Sure, it's somewhat utilitarian. And it looks like it was designed by someone counting down the days to retirement. But when you're driving home in the middle of a foul winter's night, that'll be the last thing you'll worry about.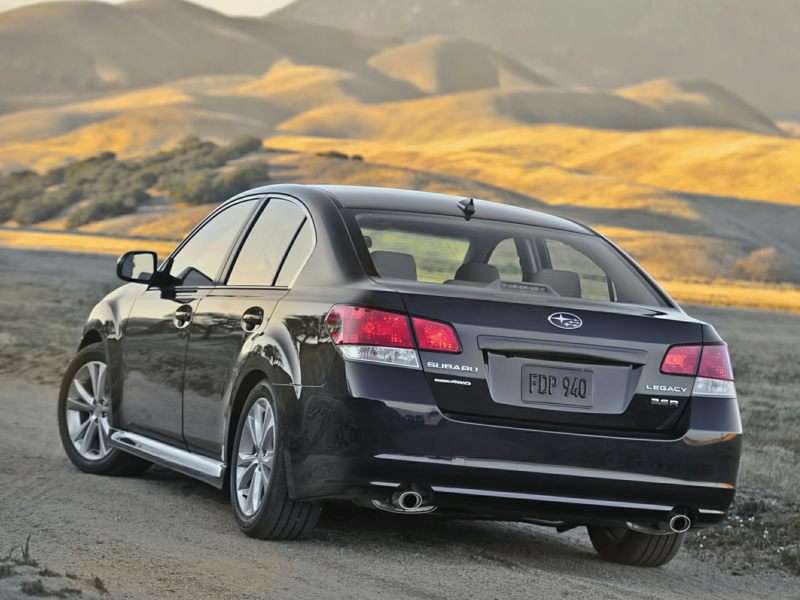 Photo by Subaru