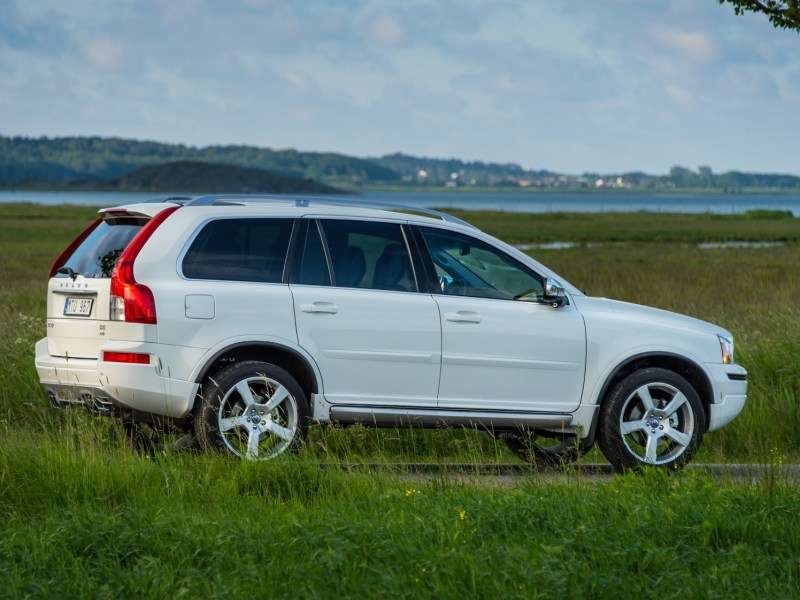 Used luxury SUVs can be a mixed bag.  On the one hand you want the most features and comfort you can find for you money - plus a healthy helping of performance - but you don't want to risk running into the kind of reliability problems that can be associated with these complex machines.  Sticking with a recent used luxury SUV is often the best answer, as you can typically find these vehicles still under CPO warranty from their original manufacturers, which is a protection worth having should anything go wrong during your ownership period.
Let's take a quick look at 10 of the best used luxury SUVs that you can still find under warranty, and see what they have to offer.
10 Best Used Luxury SUVs - 01 - Lexus LX 570
The most recent version of the Lexus LX 570 was introduced in 2013 in the form of a refresh and in fact the Japanese brand skipped the 2012 model year, which means that there's only a small window to snag a warranty-friendly used edition of this luxury SUV.  The Lexus LX 570's aggressive front end styling features a prominent 'spindle' grille common to all Lexus models, and inside the vehicle boasts a long list of standard comfort features including heated leather seats and an updated navigation system.  The LX 570 can seat up to eight passengers by way of an unusual third row of accommodations that folds down from the wall, and the vehicle's permanent four-wheel drive system offers a host of off-road ready features that are uncommon in its class.  The Lexus is motivated by a 5.7-liter V-8 that is good for 383 horsepower and 403 lb-ft of torque, and fuel mileage for the full-size SUV is listed at 12-mpg in city driving and 17-mpg on the highway.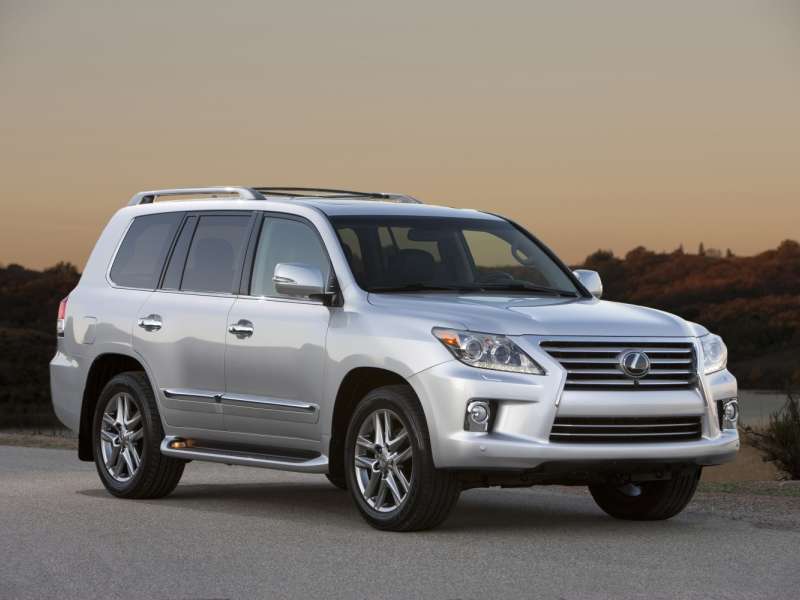 10 Best Used Luxury SUVs - 02 - Acura MDX
A 2014 redesign means that there are plenty of 2013, 2012, and 2011 Acura MDX luxury SUVs being traded in or coming off lease, filling dealer lots with appealing options for family buyers looking for a deal on a used model.  The Acura MDX is known for its reliability, its standard SH-AWD system that can shuttle torque from one wheel or another to improve traction and performance, and its seven passenger seating (with just over 90 cubic feet of total cargo space).  300 horsepower and 270 lb-ft of torque are on tap from the Acura's 3.7-liter V-6, and a six-speed automatic transmission is included free of charge.  Fuel economy for the MDX is listed at 16-mpg in stop and go driving and 21-mpg on the highway.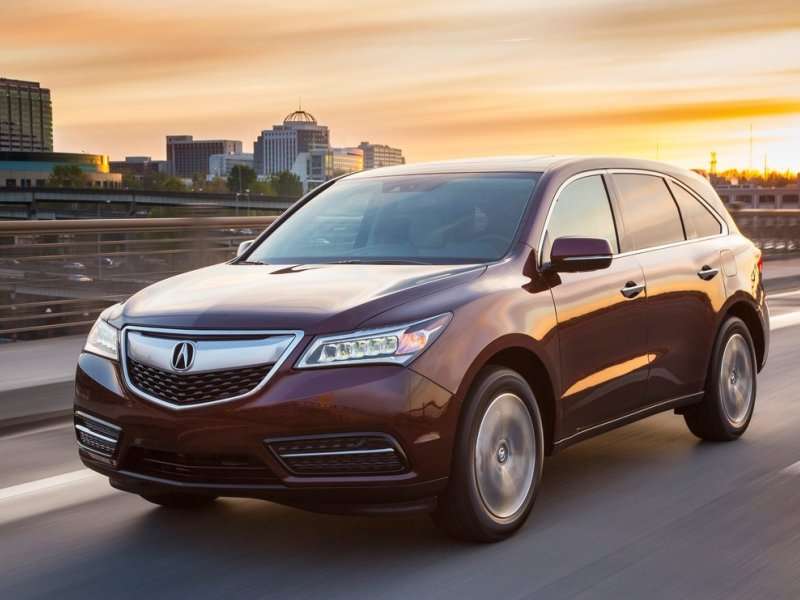 10 Best Used Luxury SUVs - 03 - Audi Q5 TDI
A used Audi Q5 TDI gives luxury SUV buyers the chance to sample turbodiesel frugality at a reasonable price.  The entry-level Audi Q5 TDI introduces a 3.0-liter turbodiesel V-6 engine, and this unit can be relied on to produce 240 horsepower and a whopping 428 lb-ft of torque.  Even better is the excellent fuel mileage that comes with the Q5 TDI's outstanding specs: the SUV returns 24-mpg around town and 31-mpg during highway cruising, which bests even the weaker entry-level four-cylinder motor that can be had with the vehicle.  You also get standard quattro all-wheel drive with the Q5 TDI, along with an automatic engine start/stop feature, and the vehicle can haul as many as five passengers.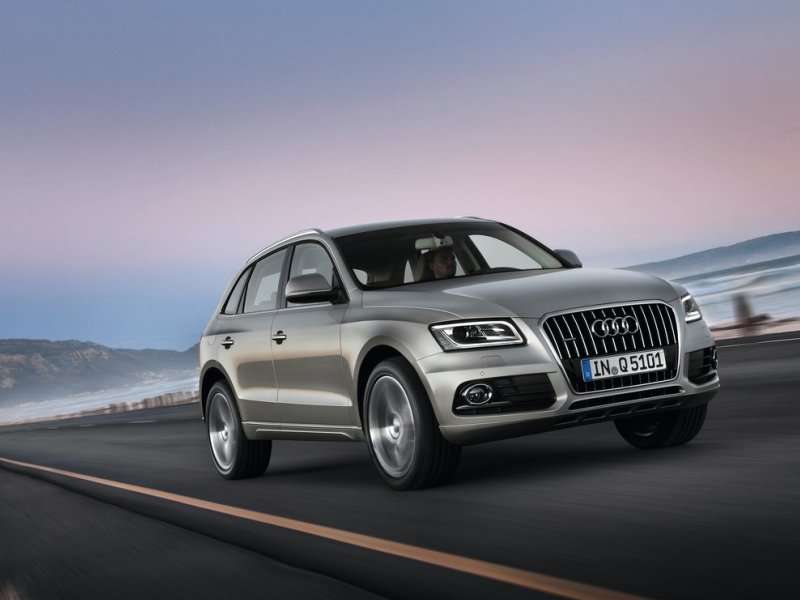 10 Best Used Luxury SUVs - 04 - Infiniti FX 37
You won't find the Infiniti FX 37 in the luxury brand's current line-up, as it was renamed the QX 70 in 2014.  Don't be put off by that fact, however, as a used Infiniti FX 37 presents one of the most intriguing performance options on the luxury SUV market.  Driving more like a sport sedan than a people mover - a notion backed up by its relatively modest passenger and cargo room - the FX 37 features the choice between rear-wheel or all-wheel drive, along with the kind of arresting styling that is uncommon at its price point.  Helping to buttress the Infiniti's pleasing handling characteristics is a 3.7-liter V-6 that appeared for the 2013 model year (prior to that a smaller, 3.5-liter V-6 was standard), and this engine's 325 horsepower and 267 lb-ft of torque are well-matched with the SUV's chassis.  You can also find versions of the FX 37 loaded up with technology like a forward collision warning system, adaptive cruise control, and a rear seat entertainment system.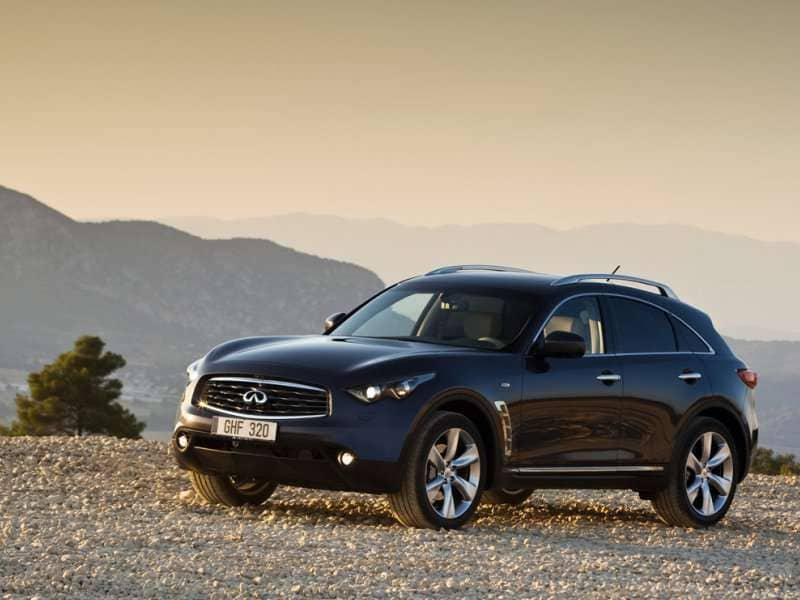 10 Best Used Luxury SUVs - 05 - Volvo XC90
The Volvo XC90 has been frozen in time for several years in anticipation of a new generation for the full-size luxury SUV, but that has helped to keep prices on used versions of the vehicle at a reasonable level.  Known for being a safe and comfortable option with a surprisingly attractive interior (although one that features a somewhat dated navigation system), the Volvo XC90 is an often-forgotten used SUV gem.  A 3.2-liter six-cylinder rated at 240 horsepower and 236 lb-ft of torque is the only engine option available with the Volvo, and all-wheel drive can be had as an option.  Fuel efficiency figures for the XC90 shows as 16-mpg city and 23-mpg highway.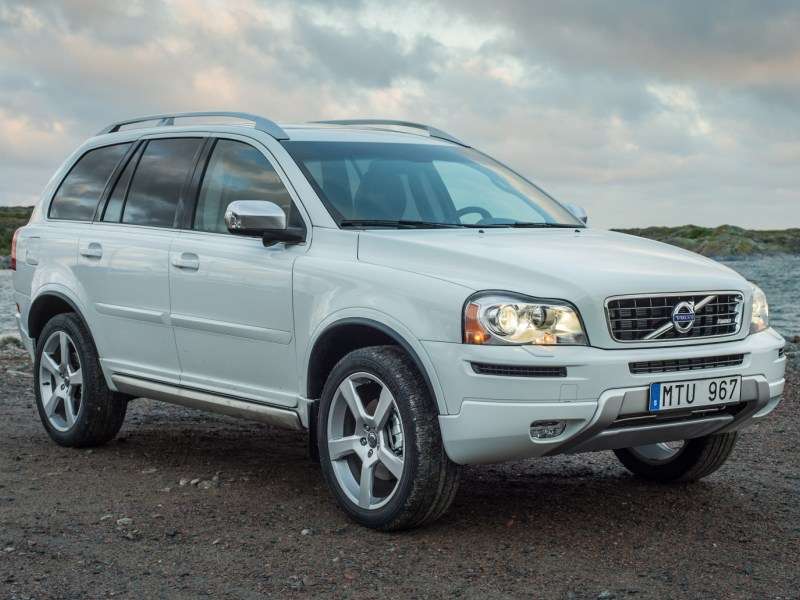 10 Best Used Luxury SUVs - 06 - BMW X3
If you're looking for one of the more nimble used luxury SUVs around, it's hard to go wrong with the BMW X3.  2012 and 2013 BMW X3 models present the best mix between value and CPO warranty coverage, and feature standard all-wheel drive, a reasonably spacious interior for an entry-level vehicle, and handling that is a cut above most of their competitors.  You can choose between either a 2.0-liter turbocharged four-cylinder version of the X3 (240 horsepower and 260 lb-ft of torque) or a 300 horsepower 3.0-liter turbocharged six-cylinder mill for 2013 editions of the vehicle, while 2012 X3s feature a 240 horsepower, 3.0-liter naturally-aspirated six-cylinder in place of the turbo four.  Eight-speed automatic transmissions are par for the course with the BMW, and fuel mileage for the four-cylinder model checks in at 21-mpg city and 28-mpg highway.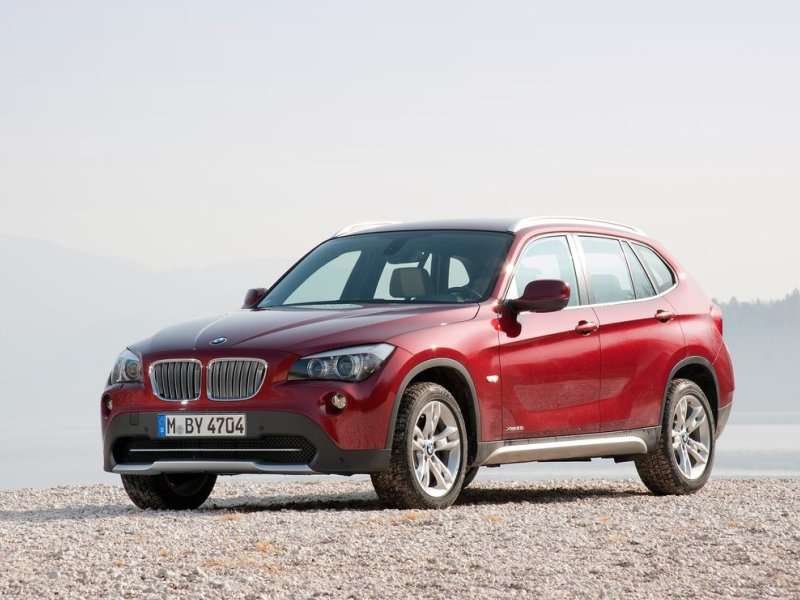 10 Best Used Luxury SUVs - 07 - Buick Enclave
A Buick Enclave is the perfect used luxury SUV choice for anyone who needs a high capacity hauler - eight passengers and well over 100 cubic feet of total cargo space - but who doesn't want to drive a truck-based model.  With its compliant, comfortable, and quiet platform, the Buick Enclave is the perfect balance between utility and a premium driving experience.  A 3.6-liter V-6 that generates 288 horsepower and 270 lb-ft of torque comes with every trim level of the Enclave, giving it a decent tow rating of 4,500 lbs, and a six-speed automatic transmission handles the gear shifting duties.  All-wheel drive is optional with the Buick, but sticking with front-wheel drive nets a more attractive 17-mpg city and 24-mpg highway fuel efficiency performance.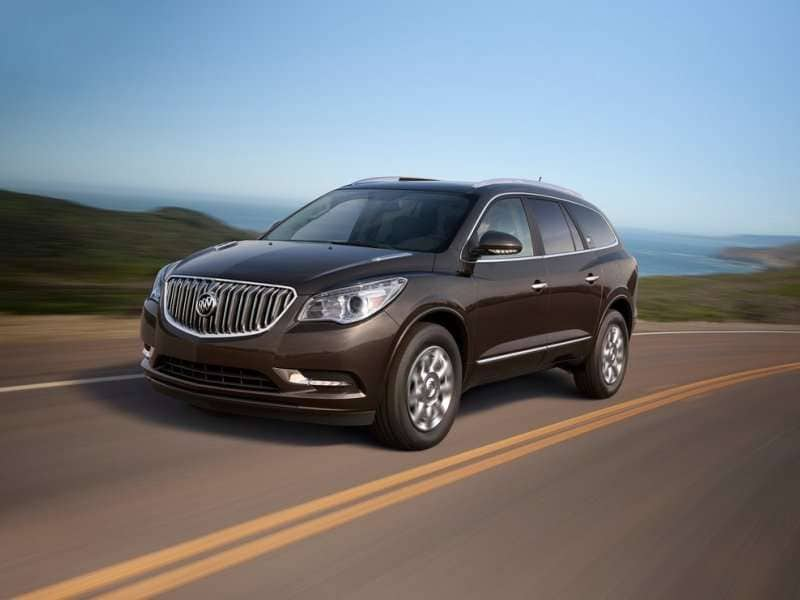 10 Best Used Luxury SUVs - 08 - Mercedes-Benz M-Class
A used Mercedes-Benz M-Class is the bread and butter of the German automaker's SUV line-up.  An all-around winner, the Mercedes-Benz M-Class isn't particularly sporty or overwhelmingly large, but it does fit nicely into an active lifestyle with luxury leanings.  There are three versions of the five-passenger M-Class to look out for on the used market: a 302 horsepower, 3.5-liter V-6 model (ML350), a 3.0-liter turbodiesel V-6 edition that's good for 240 horses and 455 lb-ft of torque (ML350 Bluetec), and the ML550 with its 5.5-liter, twin-turbo 402 horsepower V-8.  All-wheel drive is standard with the Mercedes-Benz, as is a seven-speed automatic transmission, and of the three the diesel model unsurprisingly returns the most optimistic fuel mileage (20-mpg in city driving and 28-mpg on the highway).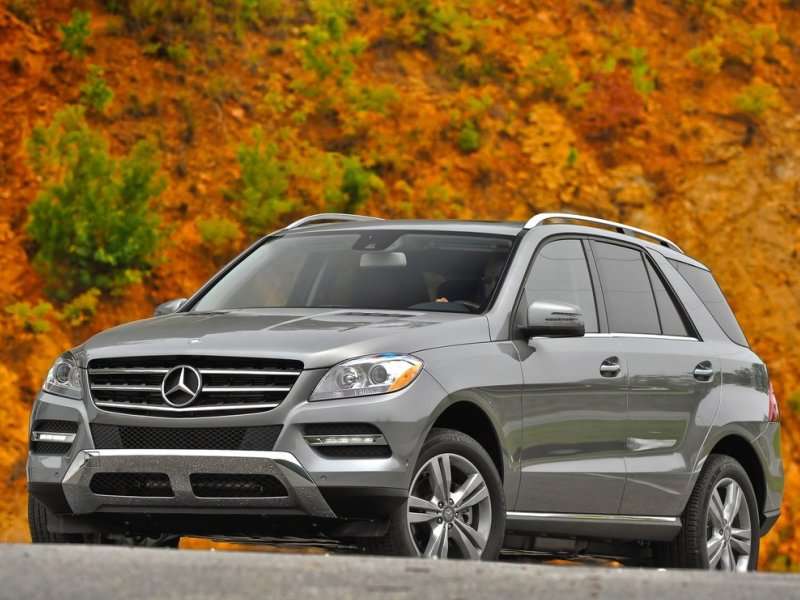 10 Best Used Luxury SUVs - 09 - Volkswagen Touareg
The Volkswagen Touareg is a 'stealth' luxury SUV, a vehicle that few premium shoppers immediately think of when looking for a comfortable used ride.  The Volkswagen Touareg's large interior offers plenty of room for five passengers, and its high class cabin furnishings will have you questioning whether that's really a VW badge on the hood or not.  2012-and-up Touareg's feature all-wheel drive and the choice between either a 280 horsepower, 3.6-liter V-6 that's also good for 265 lb-ft of torque or a 225 horsepower turbodiesel V-6 that displaces 3.0-liters and offers 240 horsepower and 406 lb-ft of torque.  Eight-speed automatic transmissions come with each motor, and fuel mileage for the diesel model shows as 20-mpg city and 29-mpg highway.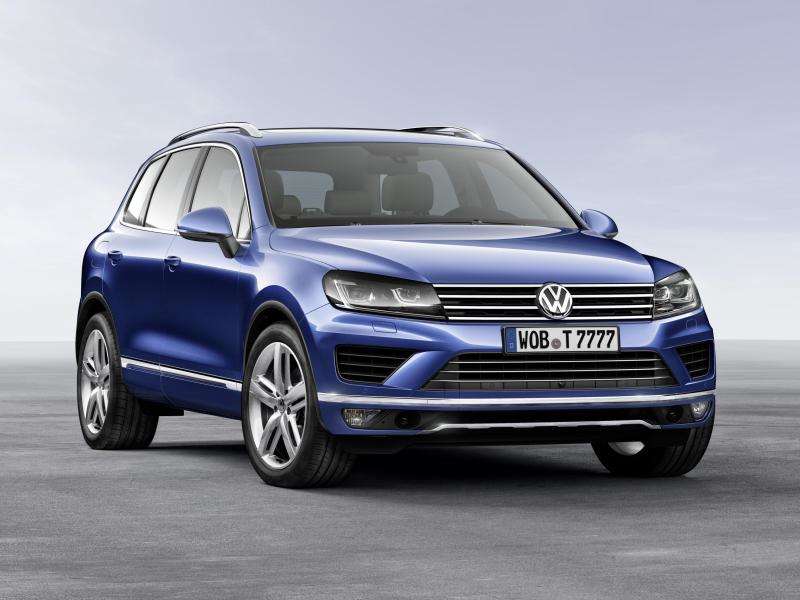 10 Best Used Luxury SUVs - 10 - Lexus RX 350
Our list of the best used luxury SUVs started with a Lexus and it's going to end with a Lexus - specifically, the Lexus RX 350.  The hottest-selling vehicle in the Lexus line-up, the Lexus RX 350 is a solid secondhand buy from 2012 to 2013 where it presents shoppers with a comfortable ride, stable if somewhat dull driving dynamics, and great practicality.  You can find all of the premium goodies you are looking for in a used RX 350 - including heated and cooled leather seas, navigation, and the sportier looks of the F Sport model - without having to pay new prices.  The five passenger Lexus also offers 80 cubic feet of total cargo space, and its 3.5-liter V-6 produces 270 horsepower and 248 lb-ft of torque while returning 18-mpg city and 25-mpg highway in front-wheel drive trim (all-wheel drive is also available).