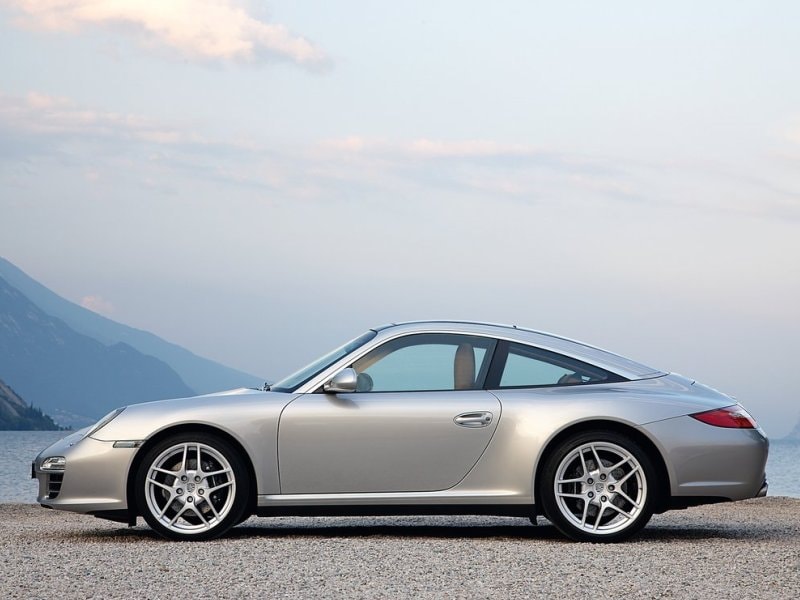 Hardtop convertibles have come a long way since the 1950s and 60s when they required acres of trunk space to stow their roof panels and associated folding mechanisms.  Even on the secondhand market a used hardtop convertible can bridge the gap between daily driver and weekend toy, as the better insulation from the weather and road noise offered by a steel or aluminum roof provides an almost coupe-like motoring experience.  There's also safety to consider: with the roof closed, a used hardtop convertible protects you and your family far better than a soft top ever could.
No longer the exclusive province of the luxury segment, there are a greater number of used hardtop convertible options available at an affordable price.  Check out our list of the 10 best used hardtop convertibles for 2015, with a surprise waiting at the end for the exceptionally well-heeled.
1. Lexus IS C
Call it the 'thinking person's' used hardtop convertible.  The Lexus IS C provides Toyota-levels of build quality without the kind of sporty suspension system that can beat you up during the daily drive.  It's a luxury car, to be sure, which means you benefit from a long list of available comfort features, but its higher reliability score vis-à-vis its German rivals makes it more of a logical, than emotional choice.  You can a 204 horsepower, 2.5-liter V-6 or a 306 horsepower, 3.5-liter V-6 under the hood of the Lexus IS C, and transmission choices include a six-speed manual and a six-speed automatic.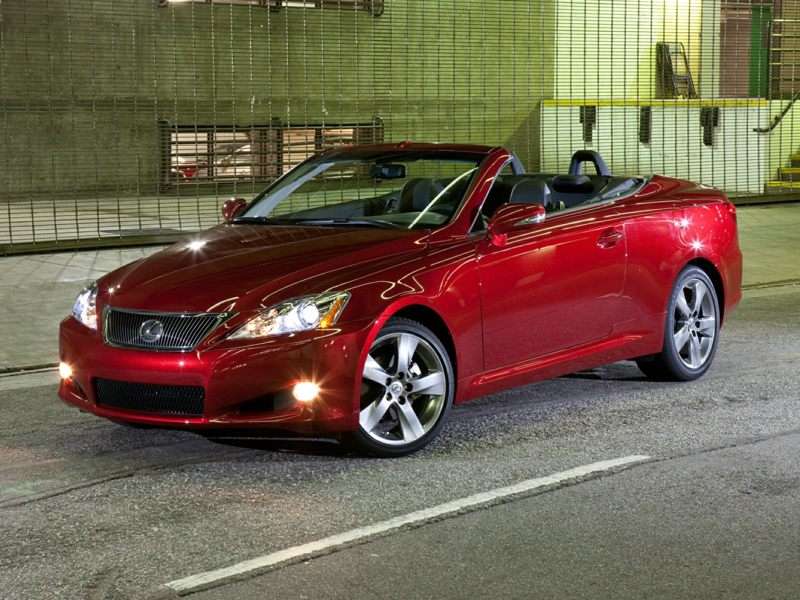 Photo by Lexus
2. Jeep Wrangler
The Jeep Wrangler is often overlooked when discussing the best used hardtop convertibles around, but we're deep enough into the Pentastar V-6 engine's reign to legitimately recommend this rock-crawler.  The Jeep Wrangler's available removable hardtop doesn't disappear at the push of a button as with most of the other vehicles on our list, and you'll likely need the help of a friend to undo all of the snaps and lift it off the SUV's body.  Once it's gone however it's all sunshine, rainbows, and a very dirty interior as you head out onto the trail to crush some boulders and sling some mud.  Since 2012, the Wrangler (and its four-door Wrangler Unlimited sibling) have been motivated by a 285 horsepower, 3.6-liter V-6, and in addition to offering a six-speed manual and five-speed automatic transmission, used Wranglers also feature several available four-wheel drive systems.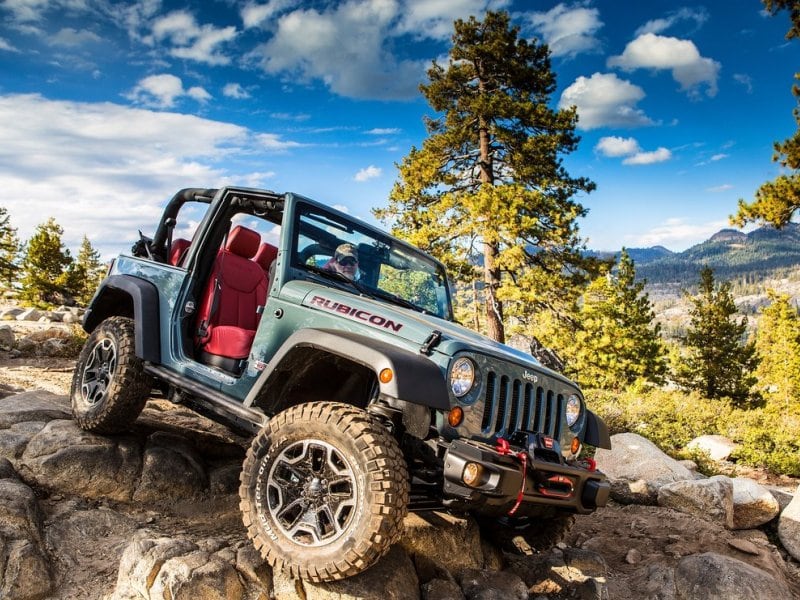 Photo by Jeep
3. Porsche 911 Targa
No, not the latest Porsche 911 Targa - it's trick top mechanism is still too new to find used.  Although several generations of Porsche 911 Targa made use of a lift-out hardtop section to provide open-air motoring, from the late 90s until very recently Targa cars were defined by a glass roof panel that retracted to the rear to offer about four feet of unimpeded sky.  997-generation Porsche 911 Targas - i.e., the most recent used models - added the further wrinkle of only offering all-wheel drive with this particular feature.  You still benefit from the choice between 3.8 and 3.6-liter straight-six engines, with the larger mill in the S delivering 385 horsepower, and each can be shifted via either a six-speed manual or a seven-speed, dual-clutch automated manual transmission.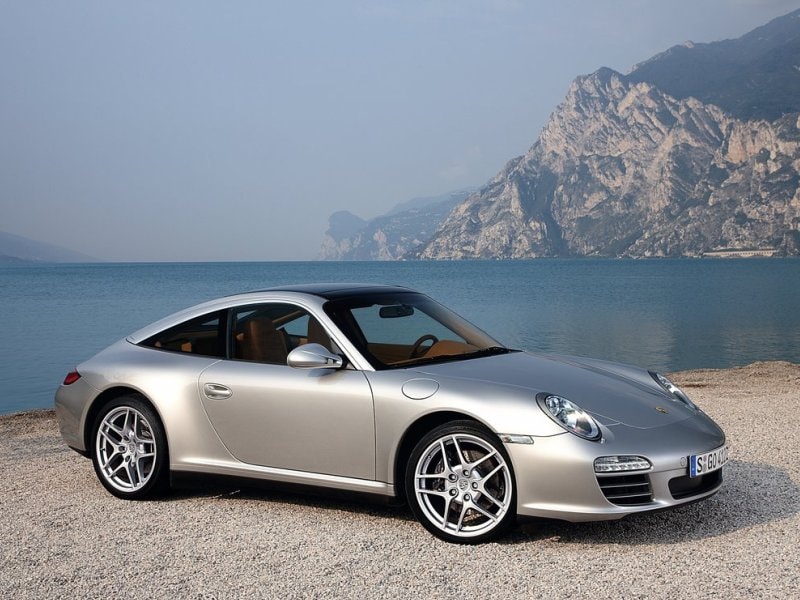 4. BMW 3 Series
The BMW 3 Series is a popular used hardtop convertible thanks to its strong name recognition amongst the luxury set.  You're looking at a 3 Series that strongly resembles the coupe, albeit with less trunk space once you're storing that metal roof during the summer weather.  The latest secondhand 3 Series convertibles provide a 3.0-liter, 230 horsepower six-cylinder base motor, with an upgrade available in the form of a turbocharged 3.0-liter, six-cylinder mill that ups the ante to 300 horses.  Six-speed manual and automatic transmissions are the order of the day with the BMW 3 Series convertible.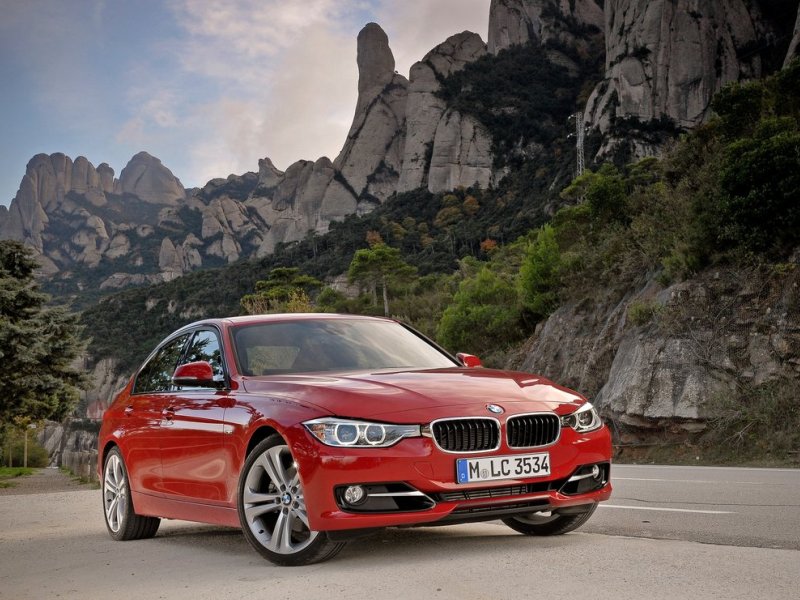 Photo by BMW
5. Chrysler 200
The Chrysler 200 gets a bad rap for its average driving dynamics, but on the used market you're not going to find a more affordable hardtop convertible that can seat as many as four passengers comfortably.  You'll have to be careful when searching for a used Chrysler 200 convertible, as there was also a more-common soft top option available alongside the retractable hard top.  You'll also want to seek out the car's 283 horsepower, 3.6-liter V-6 (offered in Limited trim models), as it provides a substantial boost in acceleration compared to the entry-level, 173 horsepower 2.4-liter four-cylinder motor.  A six-speed automatic transmission comes with either engine.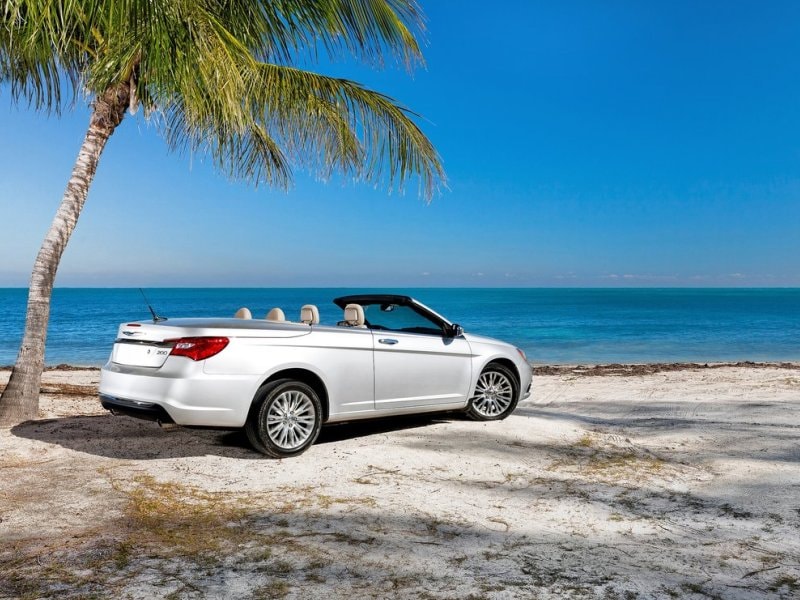 6. Mazda MX-5 Miata
The Mazda MX-5 Miata is a beloved denizen of the grassroots motorsports and weekend warrior garages across the country, but for the most part it's the soft top version of this two-seat roadster that draws the most attention.  The MX-5 Miata's retractable hardtop is generally preferred by those looking to use the Mazda on a daily basis rather than on the track, and there's no doubt that sealing the car's tiny interior with metal rather than fabric ensures a quieter, more composed ride.  The Miata makes use of a 167 horsepower, 2.0-liter four-cylinder engine, which can be paired with either a six-speed manual or a six-speed automatic transmission.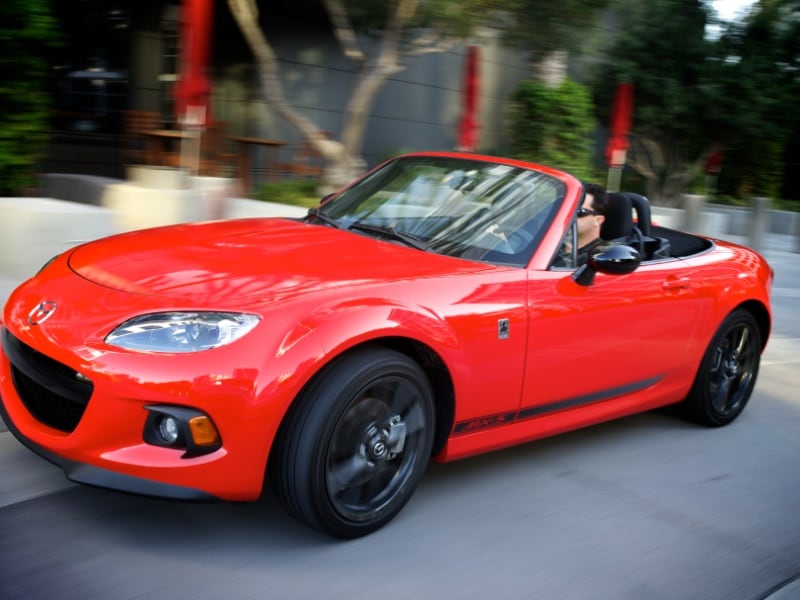 7. Infiniti G37
The Infiniti G37 never really took off in the minds of retractable hardtop buyers, and so there aren't quite as many of these vehicles available used in comparison to some of its rivals.  That being said, their lack of popularity makes them that much less expensive when you do find one, and there's a lot to like about the Infiniti G37's 325 horsepower 3.7-liter V-6 engine, available six-speed manual transmission (with the option of a seven-speed autobox), and sleek styling.  You can even squeeze four people inside the G37 droptop if your friends aren't particularly big or tall.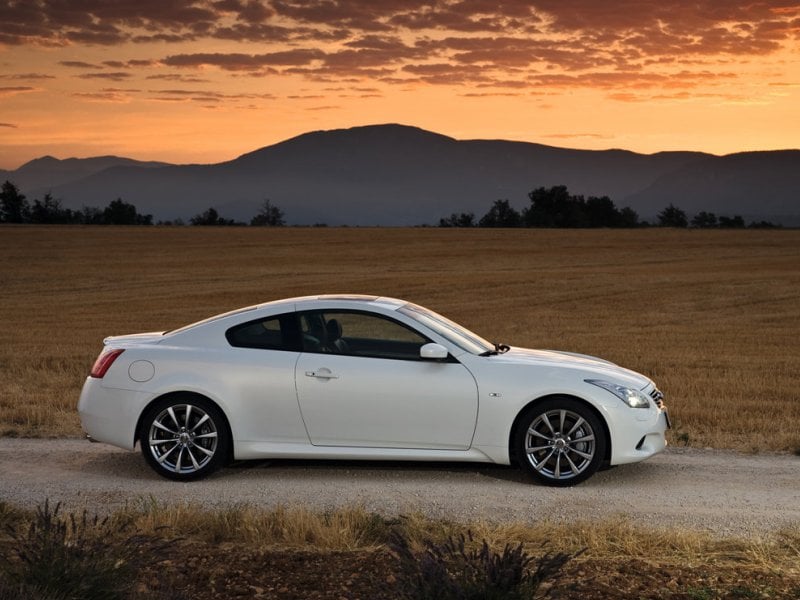 8. Volvo C70
The Volvo C70 enjoyed a very long product cycle, which means it was built with relatively few changes between 2006 and 2013.  The Volvo C70 was intended to pull dual duty as both a coupe and a convertible, which explains why it features one of the most graceful-looking retractable hardtops in the business.  Decent interior room makes it easy enough to justify buying the Volvo as a legitimate daily driver with limited family duties, and under the hood the car comes equipped with a five-cylinder engine that squeezes 227 horsepower from its 2.5-liters of displacement via a turbocharger.  A five-speed automatic is the sole transmission available with the C70.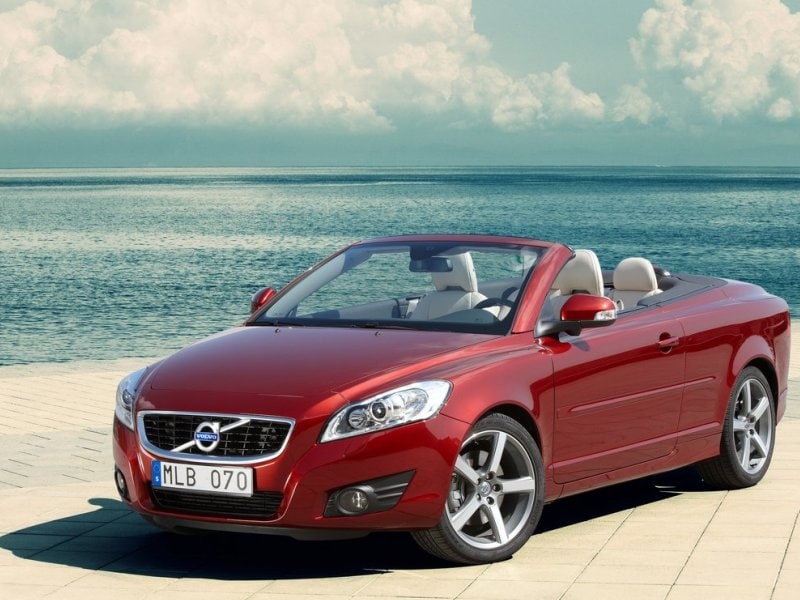 9. Volkswagen Eos
The Volkswagen Eos is another little retractable hardtop convertible that never really found its audience.  Much larger in person than it looks in pictures, the Volkswagen Eos is more of a cruiser than a sports car, but that's perfect if you need a comfortable commuter car that can occasionally drop the top during nice weather.  As an added bonus, the Eos was also available with a sunroof, which is an unusual feature for any convertible.  A 2.0-liter turbocharged four-cylinder is standard with the Volkswagen, and a six-speed manual and six-speed dual-clutch automated manual transmission were offered to help stir the pot.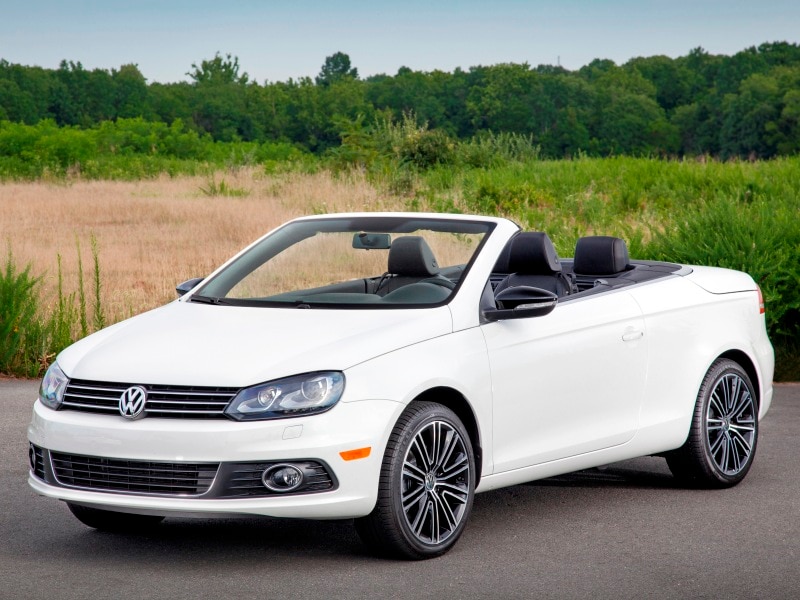 10. Bugatti Veyron 16.4 Grand Sport Vitesse
None of the above cars offering enough cachet to spin your propeller?  Then how about the Bugatti Veyron 16.4 Grand Sport Vitesse.  It's the same Veyron we've all come to know and love - 1,200 horsepower from a quad-turbo, 8.0-liter 16-cylinder engine, top speed of well over 200-mph - but with a removable roof panel that gives it both convertible and coupe pretensions.  The Bugatti makes use of a seven-speed, dual-clutch automated manual transmission and all-wheel drive to put its stupendous power to the ground, helping it sprint to 60-mph in well under three seconds.  Sure, with a price tag in the millions, it's a bit of a stretch - even used - but one can always dream.