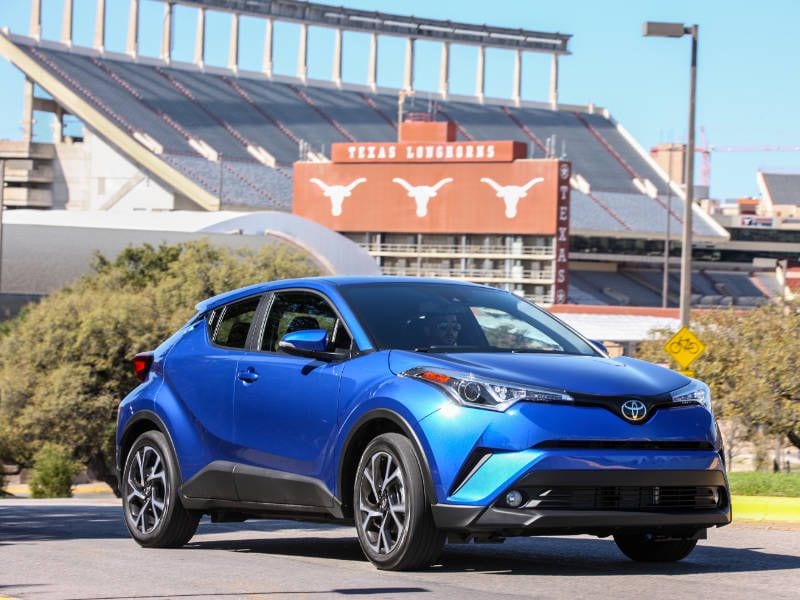 2018 Toyota C HR hero ・ Photo by Toyota
There seems to be a lot of hype around sub compact SUVs these days, and you're probably wondering why. Well, sub-compact SUVs were created to be the perfect formula of utility, efficiency, and an affordable price tag.
Sub-compact SUVs are hugely popular with new car shoppers (especially millennials) looking for their first vehicle, one that offers them the ability to live an active lifestyle on the weekends with their friends or head downtown for a night out on the evenings. The best subcompact SUVs offer enough room for four passengers and cargo, a comfortable ride quality, strong fuel-economy numbers, and a price tag that won't break your bank account.
Let's take a look at our list of the 10 Best Sub-compact SUVs for the Money.
1) 2017 Jeep Renegade
The 2017 Jeep Renegade is one of our favorite subcompact SUVs and one of the most capable on our list when it comes to off-roading. Starting at just $17,995, the 2017 Jeep Renegade is a highly stylish SUV with its seven-slot grille in the front and bold taillights in the rear. It is instantly recognizable as a Jeep --  and you can't be a Jeep without having some off-roading capability.
If your an individual that likes to live an active lifestyle on the weekends, the 2017 Jeep Renegade Trailhawk offers everything you need to tackle your next adventure. This tougher version of the Renegade comes with the Selec-Terrain Traction Management System which features the Jeep Active Drive Low and Rock Mode. The system will allow you to tailor the Renegade's settings for some off-roading or tackling adverse weather conditions.
Photo by Jeep
2) 2017 Honda HR-V
The 2017 Honda HR-V is one of the most stylish subcompact SUVs on the market. Honda has taken everything we've come to love and appreciate in the CR-V and has put it together in a more affordable and compact package. Starting at just $19,465 for the LX model, the Honda HR-V comes with a multi-angle rearview camera system, Bluetooth (phone and audio streaming connectivity), USB audio interface, and a 5-inch color LCD screen display. If you go up just one trim-level to the $21,515 Honda HR-V EX, the offerings improve dramatically with Honda's LaneWatch system, an upgraded sound system, a 7-inch touchscreen display, automatic climate control, heated front seats, and much more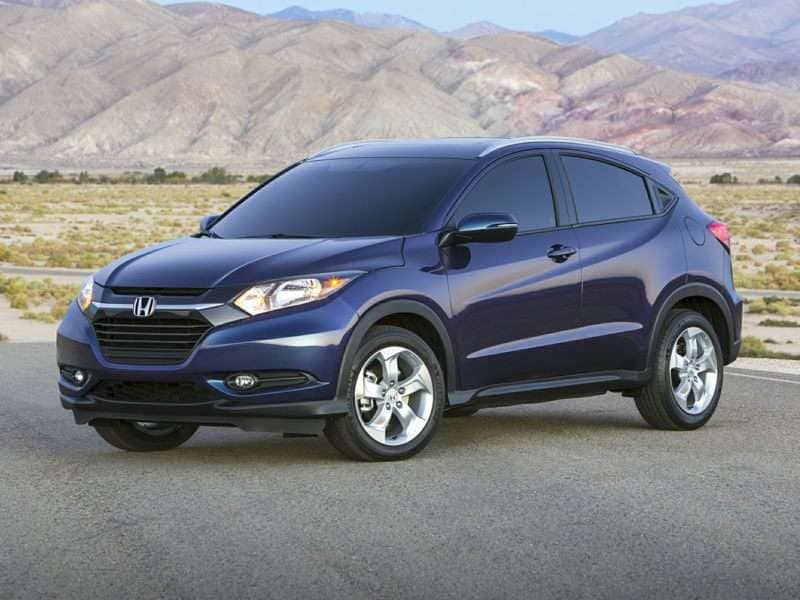 Photo by Honda
3) 2017 Toyota C-HR
Because vehicles like the Jeep Renegade, Chevrolet Trax, and Mazda CX-3 enjoy a steady growth in sales, it was crucial for Toyota to have an answer. Well, the Japanese automaker responded with the all-new Toyota C-HR.
The C-HR, which stands for Coupe High Rider, is a new model to the brand's lineup. Unlike its other competitors, the Toyota C-HR is only available with a front-wheel-drive setup. That's not a big deal since those buying a car like this aren't focused on off-roading capabilities. The impressive exterior of the Toyota CH-R is paired with a sharp and quality-built interior. Like most other Toyota models today, the CH-R comes standard with Toyota Safety Sense which offers an extensive list of advanced driver-assist technologies.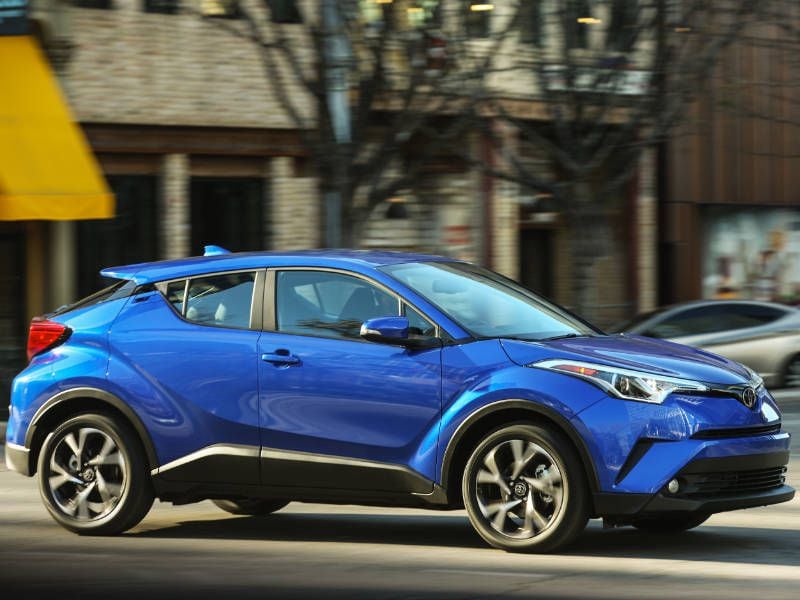 Photo by Toyota
4) 2017 Mazda CX-3
Unlike other mass automakers, Mazda is known for offering vehicles with a dynamic and sporty drive, and some of the most top-level quality built interiors. The 2017 Mazda CX-3 is no exception. This entry-level subcompact crossover offers a very fun-to-drive ride quality, and even though prices start at just $19,960, you will enjoy a very nice interior with plenty of standard and optional features. The 2017 Mazda CX-3 is offered with front- and all-wheel-drive systems and is powered by an efficient 146 hp engine that gives it an EPA-estimated fuel economy of 29/34 mpg (city/highway).
Overall, the 2017 Mazda CX-3 checks all the boxes when it comes to being one of the best subcompact crossovers for the money. It offers a generous amount of room for passengers and cargo, great fuel economy numbers, and an affordable price tag. Not to mention, the good looks only add to the value.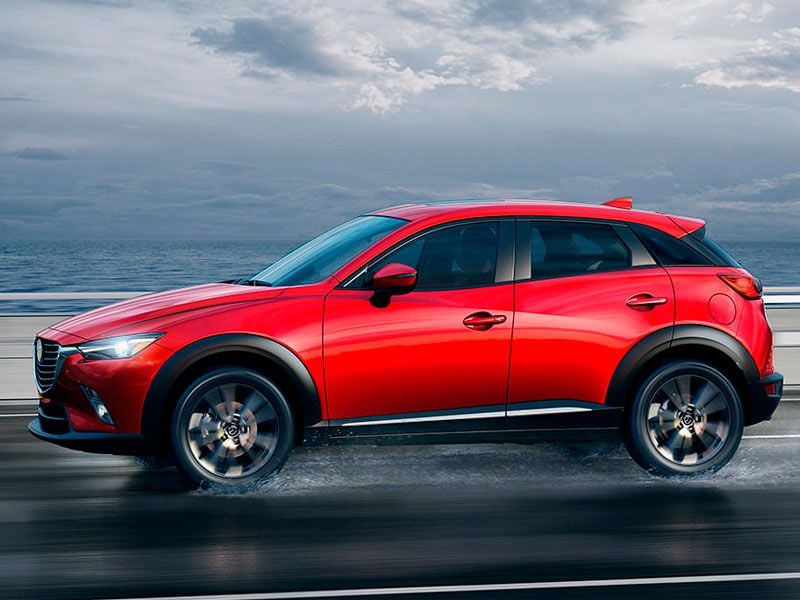 Photo by Mazda
5) 2017 Buick Encore
Buick was always known for offering large luxury vehicles, but surprisingly enough, the brand was one of the first luxury carmakers to jump in on the subcompact SUV segment with the Buick Encore. We like to this of the Buick Encore has a baby Enclave as it features all the bells and whistles you get in its seven-passenger sibling.
The 2017 Buick Encore comes with a stylish new signature Buick grille and quality built interior. Each model of the Buick Encore comes standard with the Buick IntelliLink infotainment system that offers Apple CarPlay and Android Auto connectivity. The 2017 Buick Encore carries a starting price tag of just $22,990 and that's why this little pocket-sized Buick is one you should consider test-driving.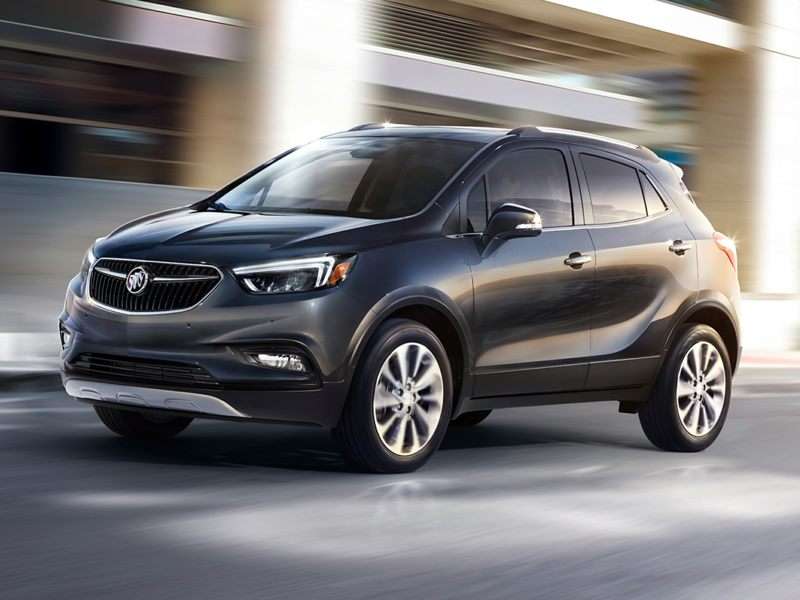 Photo by Buick
6) 2017 MINI Countryman
It doesn't get anymore subcompact than a MINI. The MINI Cooper is one of the most popular hatchbacks in the world, and that's why when the British automaker decided to build an SUV, it had to be a subcompact one. With that in mind, the 2017 MINI Countryman is for those who like to go against the crowd and dare to be a little different. The model gets a robust and long list of standard features with either a 6-speed manual transmission or a 7-speed automatic. Prices for the 2017 MINI Countryman start at $26,600.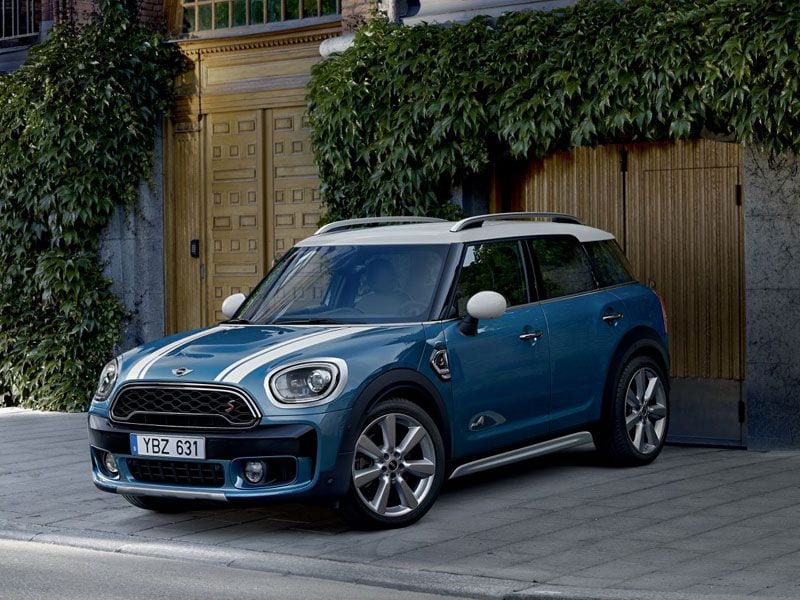 Photo by MINI
7) 2017 Chevrolet Trax
Unlike other subcompact SUVs, the 2017 Chevrolet Trax isn't aiming to be a fun-to-drive - but that isn't entirely a bad thing. Chevy has figured out that some people just want a cool subcompact crossover for their daily needs and the Chevrolet Trax perfectly fills that void. The Trax offers an exceptionally roomy cabin and features and plenty of standard features like 4G LTE, built-in WiFi hotspot, a 7-inch touch screen display courtesy of the Chevrolet MyLink infotainment system, and Apple CarPlay/Android Auto connectivity.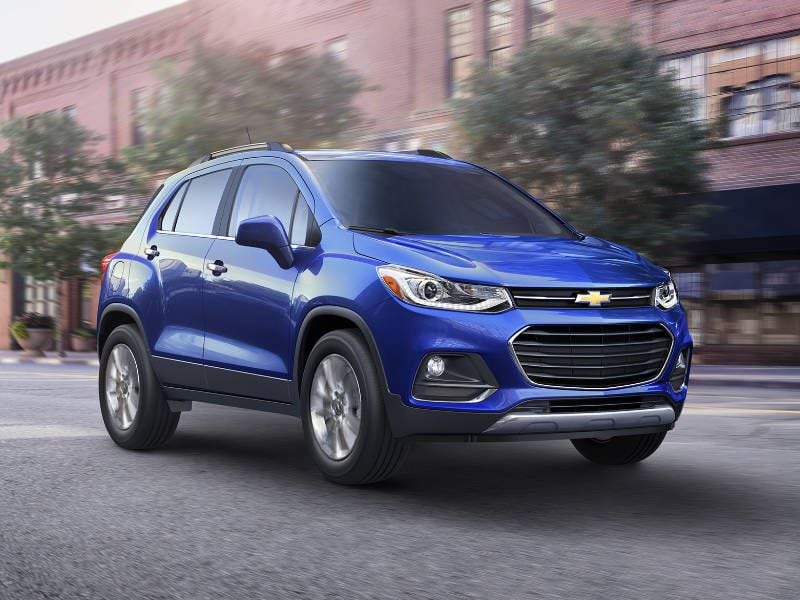 Photo by Chevrolet
8) 2017 Fiat 500X
Taking a page out of MINI's book, Fiat decided to turn its FIAT 500 subcompact hatchback into an SUV. Fiat took the 500 and turned it into a 500X with more space and all-wheel-drive while keeping its stylish Italian exterior. The 2017 FIAT 500X is powered by 1.4-liter four-cylinder turbo engine that makes 160 hp and achieves average fuel economy of 25/34 mpg (city/highway). Prices for the 2017 FIAT 500X start at $19,995 for the front-wheel-drive model and $23,890 for the all-wheel-drive model.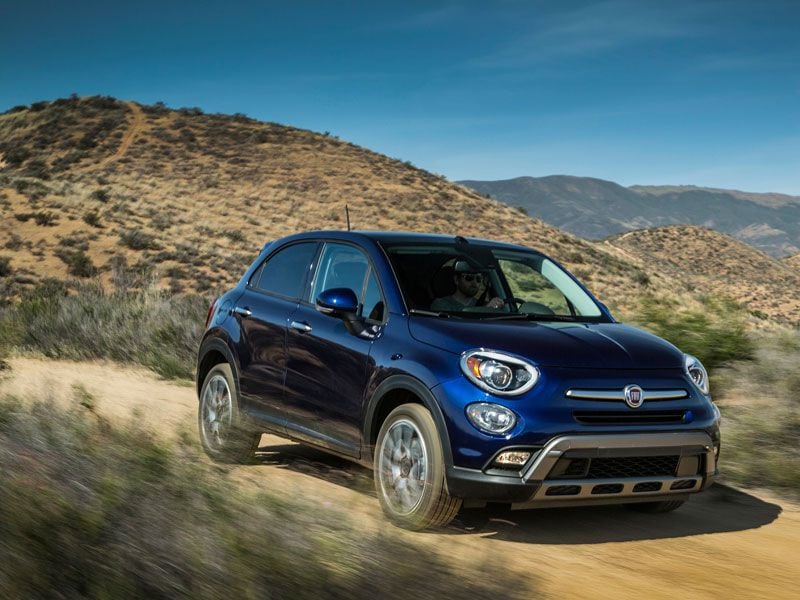 Photo by Fiat Chrysler Automobiles
9) 2017 Mercedes-Benz GLA-Class
Building on the successful Mercedes-Benz CLA-Class, the German luxury automaker decided to imitate the success of its entry-level sedan in SUV form. The Mercedes-Benz GLA-Class is a result of that process, and with a price tag of $33,400, this isn't a bad place to start entering the luxury crossover segment. One of the most powerful vehicles on our list, the 2017 Mercedes-Benz GLA is powered by a 208 hp 2.0-liter four-cylinder turbo engine that gives it the ability to go from 0 to 60 mph in just 5.8 seconds. While performance is probably the last thing for shoppers in this segment, you can't deny that those figures get you a little excited. The GLA comes with an extensive list of exciting tech features that will leave you less hungry to add on additional packages and drive up the price tag.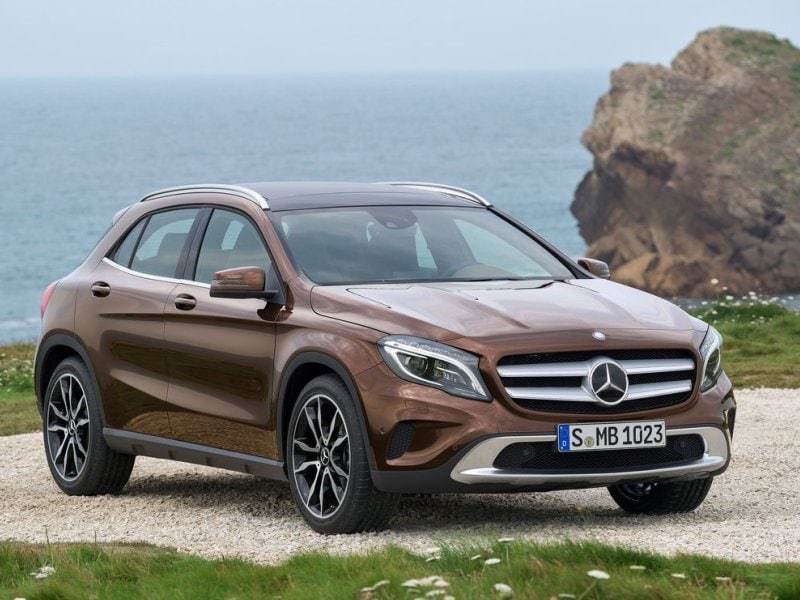 Photo by Mercedes-Benz
10) 2017 Audi Q3
While not as quick as the Mercedes-Benz GLA-Class, the 2017 Audi Q3 fills the subcompact SUV void in the brand's lineup. The 2017 Audi Q3 features a stylish exterior that we've come to expect from the brand and a high quality built interior. Power comes from a 200-hp engine, and 0-to-60 mph takes 2 seconds longer than the Mercedes-Benz GLA (which does it in 5.8 seconds). With a starting price tag of just $32,900, the 2017 Audi Q3 leaves little to be desired as standard features include HID headlamps, a panoramic sunroof, a rearview camera, Bluetooth connectivity (phone and audio streaming), dual-zone climate control, leather seats, and much more.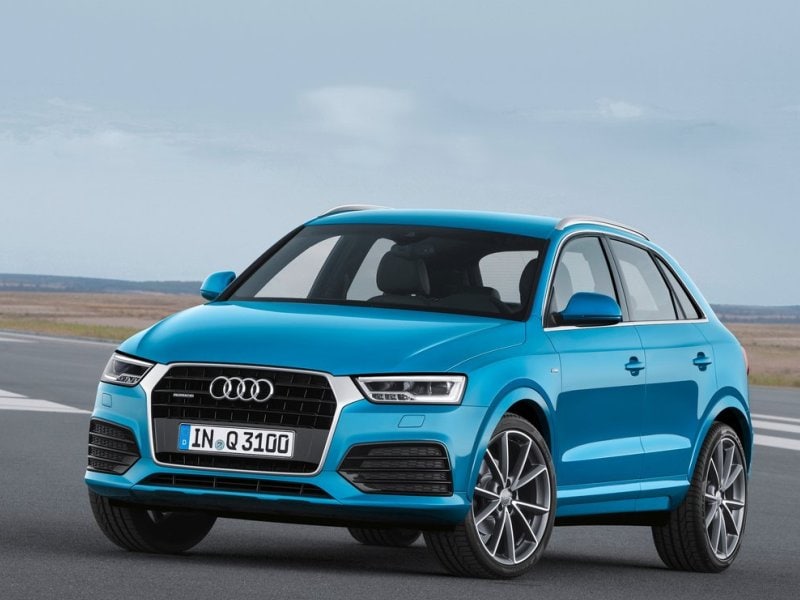 Photo by Audi