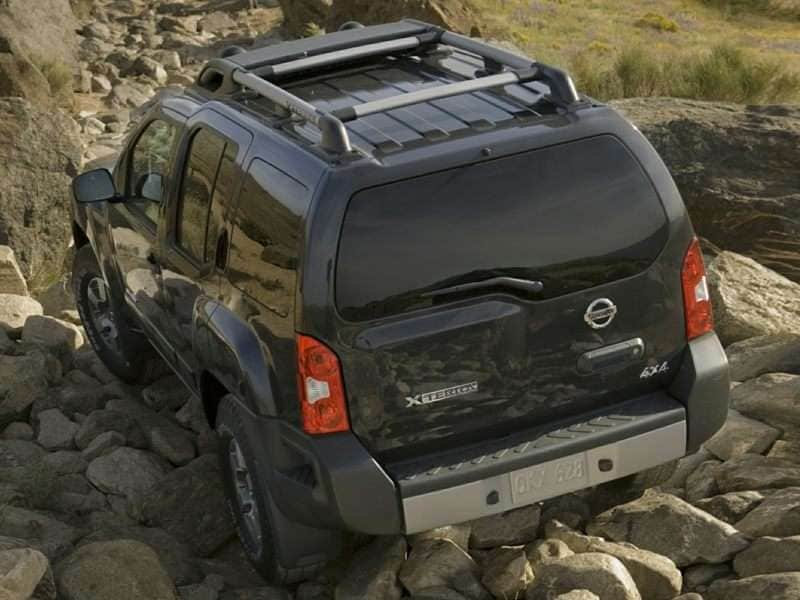 2015 Nissan Xterra PRO-4X
Modern trucks and SUVs have gotten more comfortable on a day-to-day basis, but they have also gained considerable off-road capability as technological and engineering advances have helped to create virtually unstoppable four-wheel drive systems buttressed by electronic driver's aides. You don't have to spend a lot of money to sample some of the best off-road vehicles currently available, but if you want to, there are certainly top-dollar models out there that happily pair up luxury and a go-anywhere attitude. Let's take a look at 10 of the best off-road vehicles that money can buy.
1) 2016 Nissan Frontier PRO-4X
The 2016 Nissan Frontier PRO-4X mid-size pickup truck is a great all-around package for those who are interested in leaving the asphalt behind. The Nissan Frontier PRO-4X package includes Bilstein off-road dampers, skid plates to protect delicate components underneath the chassis, a locking differential out back, knobby BFGoodrich tires, and, of course, four-wheel drive. All versions of the PRO-4X Nissan come with a robust 4.0-liter V-6 engine that generates 261 horsepower and 281 lb-ft of torque, yoked to either a six-speed manual or five-speed automatic transmission. Examples equipped with the automatic gearbox also have the option adding on hill descent control and hill start assist features.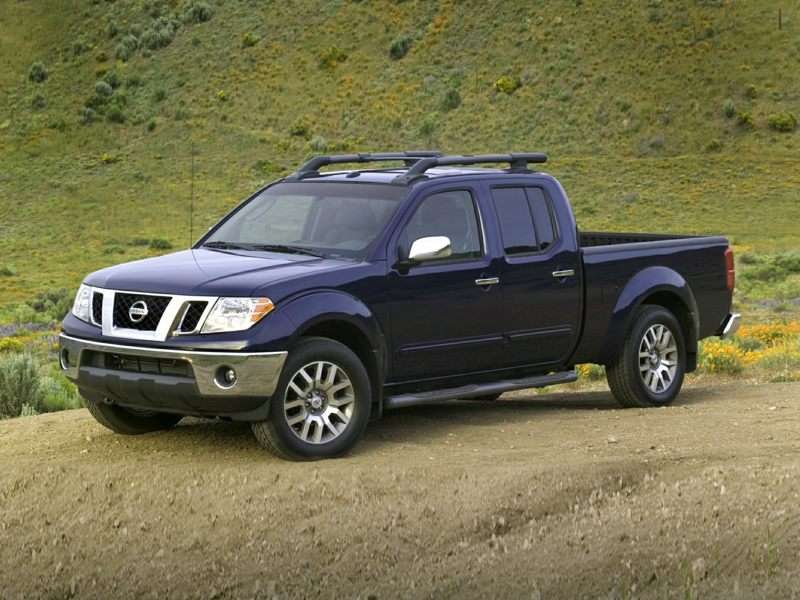 Photo by Nissan
2) 2016 Toyota 4Runner TRD Pro
The Toyota 4Runner is pretty capable of getting you where you want to go, but the TRD Pro was designed specifically for those who are serious about their off-road adventuring. It's powered by the everyday Tacoma's 4.0-liter V-6, which puts out a capable 270 horsepower and is paired to a five-speed automatic gearbox with manual shift mode. The TRD Pro's off-road credentials are real, though, thanks to a locking rear differential, a terrain select system, crawl control, lifted front suspension, and upgraded Bilstein shock absorbers.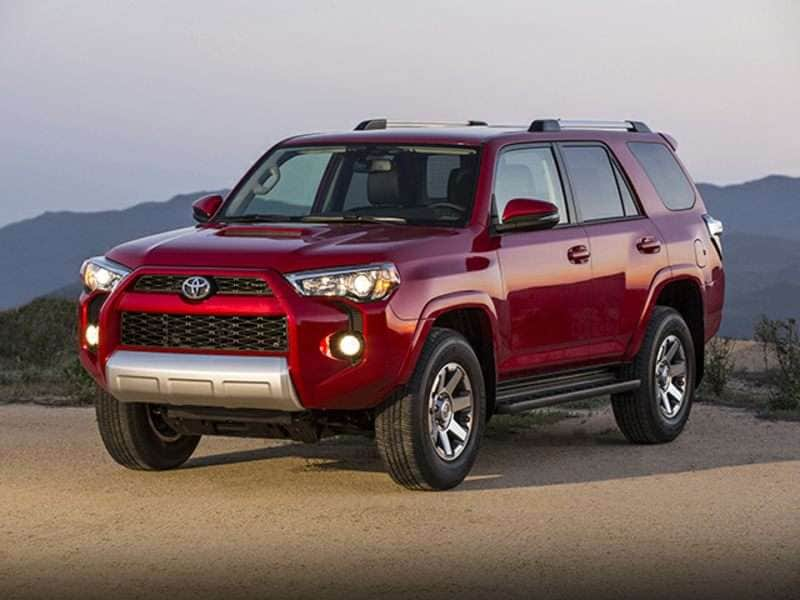 Photo by Toyota
3) 2016 Jeep Wrangler
The 2016 Jeep Wrangler is the undisputed king of off-road SUVs, with even the base model's solid front axles, excellent ground clearance, and standard four-wheel drive making it a formidable trail master. Upgrading to the Jeep Wrangler Rubicon, however, introduces the vehicle's most capable four-wheel drive system with a Rock-Trac transfer case, the strongest available axles front and rear, locking differentials, and the ability to disconnect the front sway bar electronically in order to improve suspension articulation. Power is derived from a 3.6-liter V-6 that puts out 285 horses and 260 lb-ft of torque, and buyers can choose between either a six-speed manual transmission or a five-speed automatic. The 2016 Jeep Wrangler is available in coupe and Unlimited four-door body styles.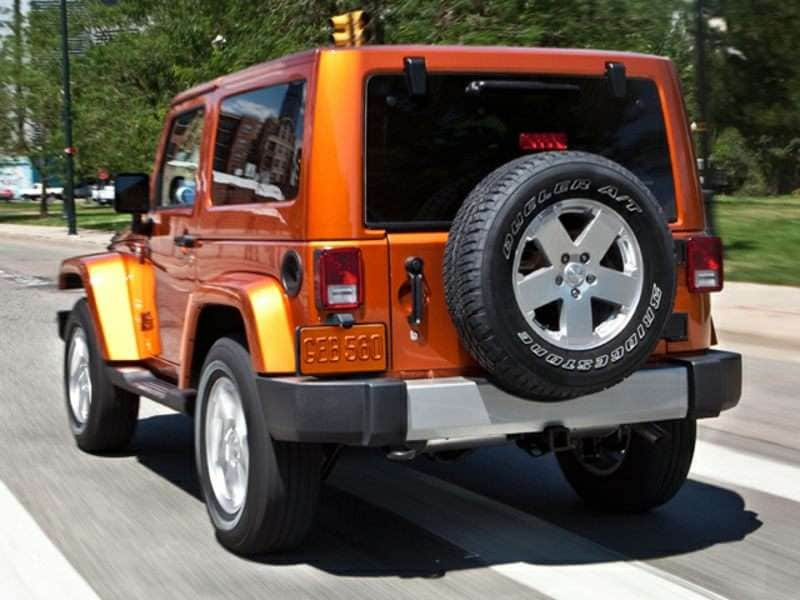 4) 2016 Ford F-150
The 2016 Ford F-150 full-size pickup truck is designed around a lightweight aluminum body with glued and riveted panels, over a high-strength steel frame. If it doesn't sound that durable, well, Ford used to make Land Rovers with a similar procedure. The 2016 F-150 offers a choice of four drivetrains, all of which are mated to six-speed automatic gearboxes. The FX4 package adds upgraded shocks, skid plates, and an electronically locking rear axle for off-road chops. Not tough enough for you? Just wait for the F-150 SVT Raptor edition to make its highly anticipated reappearance, due later this year.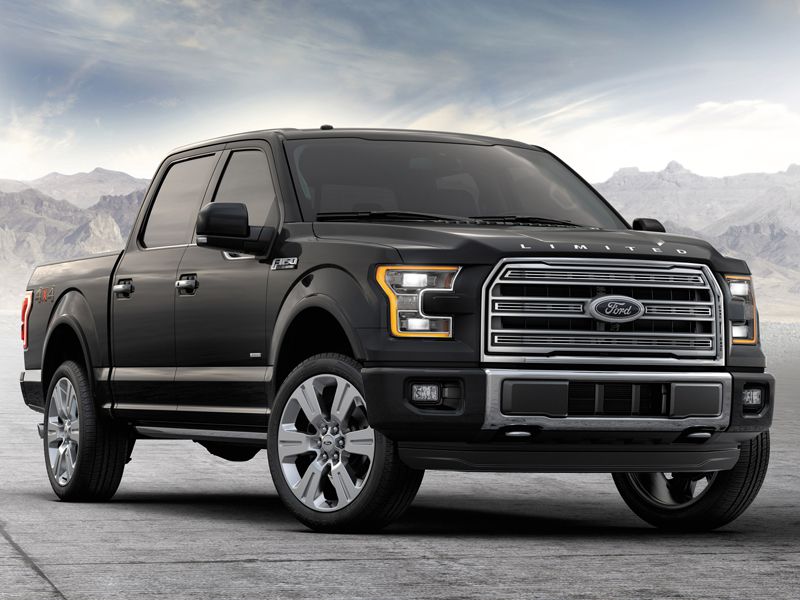 Photo by Ford
5) 2016 Land Rover LR4
The 2016 Land Rover LR4 is a staple amongst families shopping for a luxury SUV, but the mid-size vehicle does far more than just coddle occupants. The Land Rover LR4 is a formidable trail weapon thanks to its relatively short wheelbase and its advanced full-time four-wheel drive system, which comes with Land Rover's Terrain Response feature that can automatically adjust a wide range of vehicle parameters to specifically handle mud, snow, gravel, and rocks. A locking rear differential can also be added to the LR4's list of features, and the vehicle's air suspension system is adaptable to the driving conditions that the Land Rover is facing. All versions of the SUV are powered by a 3.0-liter supercharged V-6 engine that is good for 340 horsepower and 332 lb-ft of torque, and a six-speed automatic transmission is standard.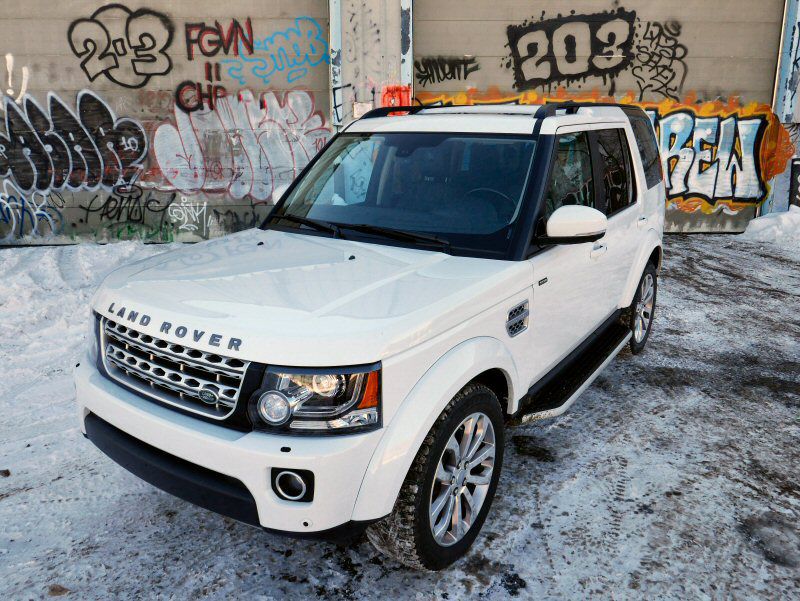 Photo by Benjamin Hunting
6) 2015 Nissan Xterra PRO-4X
The 2015 Nissan Xterra PRO-4X is frequently lauded for combining a tough, full-frame, off-road ready platform with the kind of daily driving manners that make it a viable commuter option. The Nissan Xterra PRO-4X enhances the mid-size SUV's prowess by way of installing special tires and wheels, adding hill start assistance and a hill descent control feature, providing a locking rear differential, and offering additional exterior lighting. Four-wheel drive is of course a major component of the PRO-4X's personality, and a 261-horsepower, 4.0-liter V-6 (that is also good for 281 lb-ft of twist) is included free of charge with the Xterra. Transmission choices include a six-speed manual and a five-speed automatic. Though the Xterra was discontinued for the 2016 model year, it's worth looking around for a leftover 2015 model.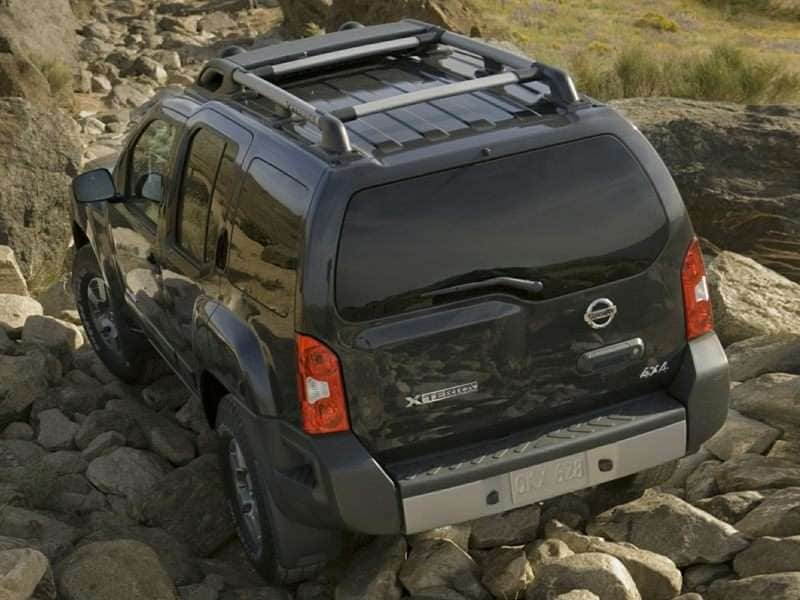 7) 2016 Toyota Land Cruiser
The 2016 Toyota Land Cruiser is another high-dollar off-road contender. The Toyota Land Cruiser is the priciest vehicle in the Japanese brand's fleet, and it offers no options (everything is standard), but in addition to its three rows of cushy seating, it also offers a full-time four-wheel drive system, excellent ground clearance, an adaptive suspension system, the Multi-Terrain Select feature for handling a range of different driving conditions, and a crawl control system that allows the vehicle to creep forward while negotiating tricky situations. Off-Road Turn assist uses the brakes on the inside wheels during a tight turn to help better rotate the big vehicle. The Land Cruiser is outfitted with a 5.7-liter V-8 that is good for 381 horsepower and 401 lb-ft of torque, and a six-speed automatic transmission is standard.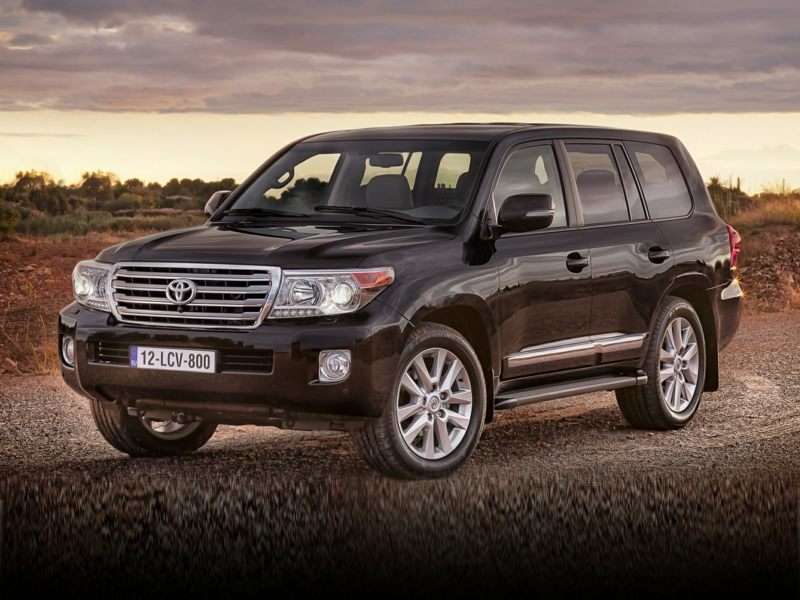 Photo by Toyota
8) 2016 Ram 2500 Power Wagon
The 2016 RAM 2500 Power Wagon is a serious three-quarter ton full-size pickup that makes use of an extremely aggressive rear axle ratio, locking differentials, a tough four-wheel drive system, a factory winch, skid plates, tow hooks, all-terrain tires, Bilstein shocks, and the ability to disconnect the front swaybar from inside the cabin. The Ram Power Wagon is a throwback to the days when one could spec out a heavy-duty truck to tackle the great wide open. A 6.4-liter Hemi V-8 is the only engine available with the Power Wagon, and it delivers 410 horsepower and 429 lb-ft of torque with a six-speed automatic transmission handling the gear-shifting duties and a Fuel Saver Technology feature for those breaks between climbs. (2015 model pictured.)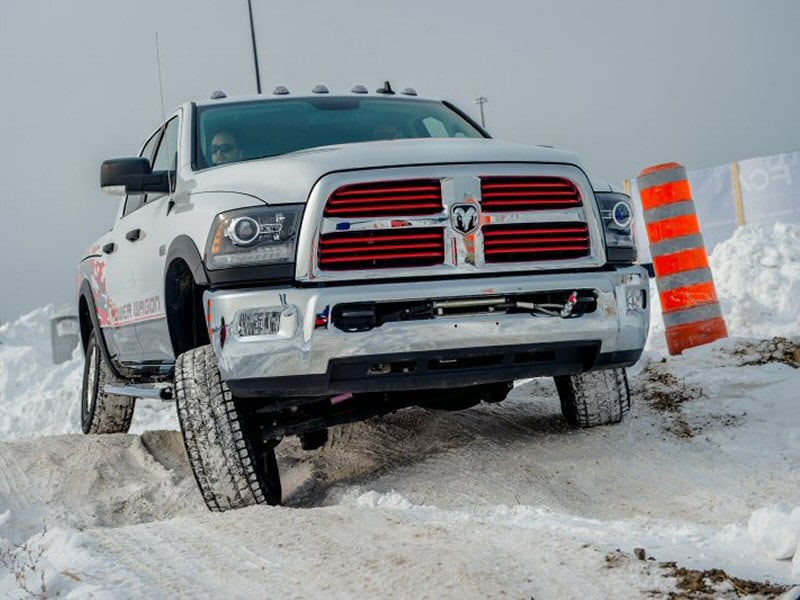 9) 2016 Jeep Grand Cherokee
The 2016 Jeep Grand Cherokee is not only a comfy people mover, but it also maintains Jeep's high standards for off-road capability. The Trail Rated Jeep Grand Cherokee comes with the choice of three different four-wheel drive systems, although hardcore drivers will want to go for the Quadra-Drive II edition which offers Selec-Terrain (for configuring engine, transmission, stability, and traction control parameters for a particular type of driving situation) as well as an air suspension with adjustable ride height and a pair of locking differentials. The Grand Cherokee can be equipped with a 3.6-liter V-6 putting out 290 horses and 260 lb-ft of torque or a 360-horsepower, 5.7-liter V-8 that also generates a respectable 390 lb-ft of torque. Both come with an eight-speed automatic gearbox.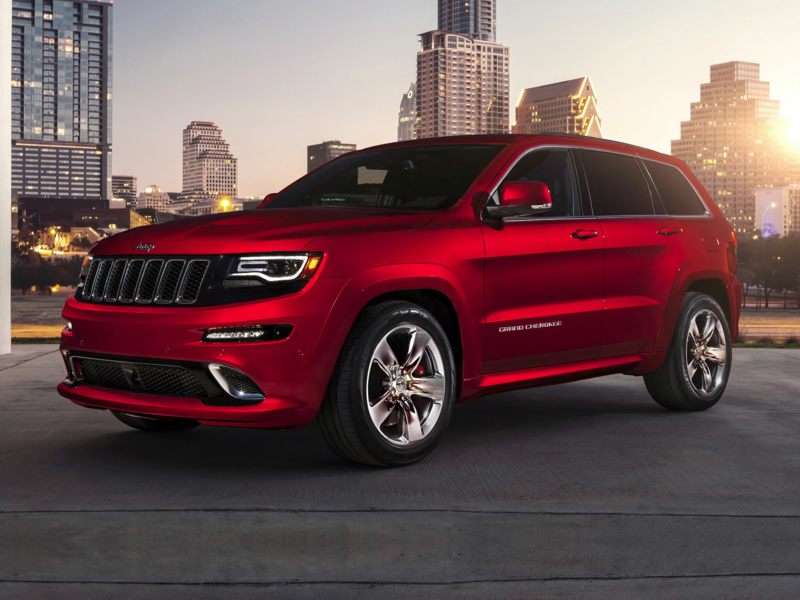 Photo by Fiat Chrysler Automobiles
10) 2016 Mercedes-Benz G-Class
The 2016 Mercedes-Benz G-Class is the most expensive vehicle on this list, and it's also the only one that was originally based on a military transporter. The Mercedes-Benz G-Class looks like a big box on wheels, and its upright charm conceals a host of serious off-road features, such as three locking differentials, a full-time four-wheel drive system with low-range capability, and exceptional departure and approach angles. The luxury-laden G-Class makes use of a 416-horsepower, 4.4-liter twin-turbo V-8 engine that also develops 450 lb-ft of torque, and it comes with a seven-speed automatic transmission. The AMG G63 version offers a twin-turbocharged V-8 that boasts 563 horsepower, and the new-for-2016 AMG G65 boasts 621 horsepower from its twin-turbo 6.0-liter V-12.