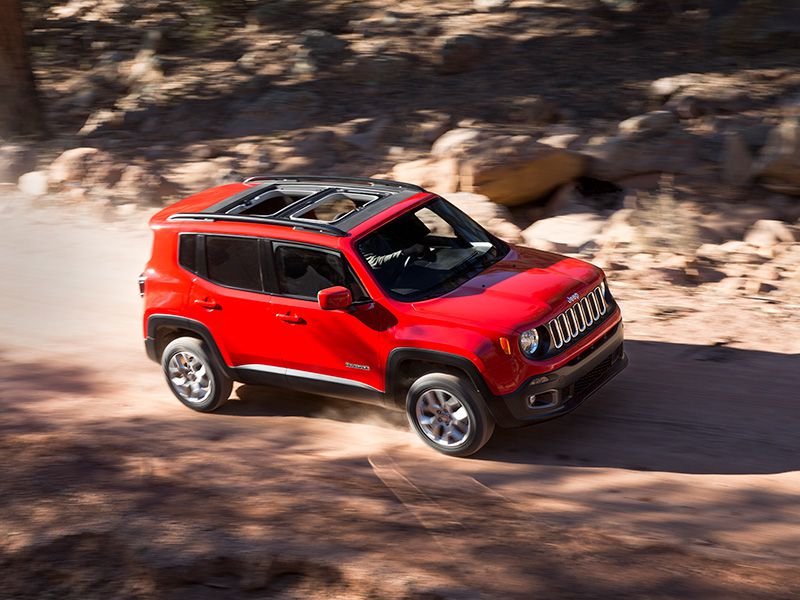 2016 Jeep Renegade roof ・ Photo by Fiat Chrysler Automobiles
These 10 best new crossovers under $20,000 need a little qualification. We're working on the Manufacturer's Suggested Retail Price (MSRP) before any taxes or destination charges. And at this level, we're looking mostly at subcompact crossovers, because the larger ones are naturally more expensive. That also means entry level trims, often with a manual transmission — although American buyers will usually pay extra for an automatic. But there are still some great choices here. This is also a growing segment, with some exciting new models in the immediate future. That's good news for consumers because competition becomes tougher and pricing becomes keener. So our list reflects the best of what's out there right now and takes a peek at what's to come.
2017 Honda HR-V — $19,465
The HR-V is based on the excellent Fit subcompact hatchback and enjoys a similar amount of versatility in terms of hauling people and/or packages. The basic trim level is LX, which means a 6-speed manual transmission and front-wheel drive as standard. But cargo space measures 24.3 cubic feet when the rear seats are in place, or 58.8 cubic feet when they're folded down. That's better than the roomy VW Golf hatchback, which is a compact car and therefore one size category up. Even better, adults can sit in the second row and not complain. Well, not about passenger space at least. Nor about the ride quality. This is one of the better choices of its class.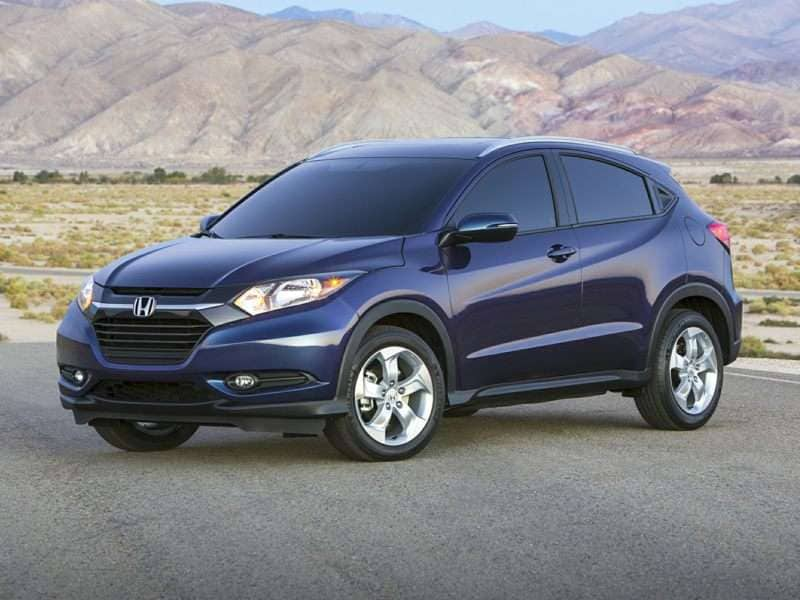 Photo by Honda
2017 Mazda CX-3 — $19,960
One element often missing from subcompact crossovers is a sense of fun, especially at the less expensive end. Not so with the CX-3. This is the driver's choice. It has pep, poise, and response, yet its 146-horsepower/2.0-liter engine can also deliver an average of 30 mpg. And even the base model has an automatic transmission and a rearview camera as standard. On the downside, the CX-3 is not the most spacious for rear passengers or cargo (a maximum of 42.3 cubic feet), but if that's not an issue, then the almost-premium feel of the interior, smart styling, and the excellent Mazda build quality could all help to swing the deal.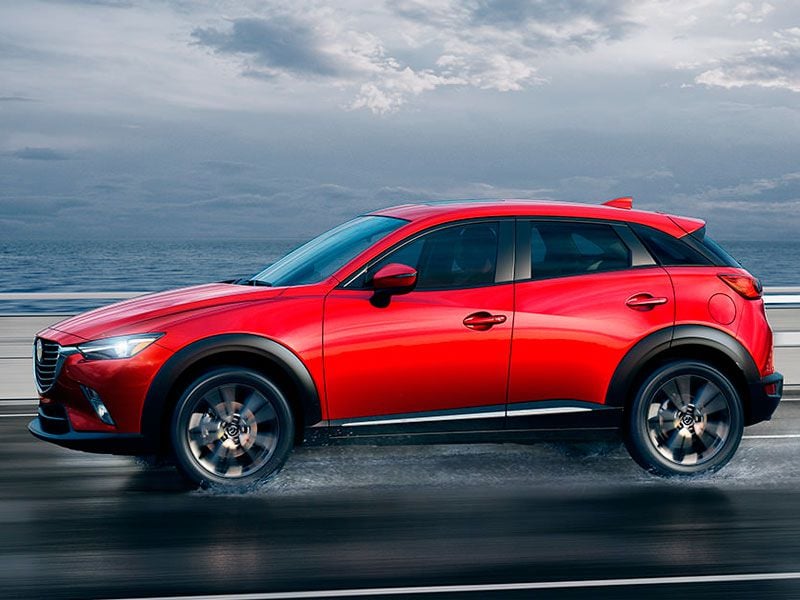 Photo by Mazda
2017 Jeep Patriot — $18,040
Honestly, the Patriot's greatest asset is its price. But that does leave some wiggle room to afford the Patriot's second greatest asset, the optional Freedom Drive II all-wheel drive system, which also includes skid plates, low-range transmission, better sealing (in case there's a creek that needs crossing) and a full size spare wheel. The basic Sport trim has hand-cranked windows, which seems almost quaint in the 21st century. And the noisy cabin is home to many cheap plastics. The 2017 model year is the last for this generation of Patriot compact crossover (this model and the older Compass are both replaced by an all-new Compass), so buyers might be emboldened to negotiate a little harder on the pricing.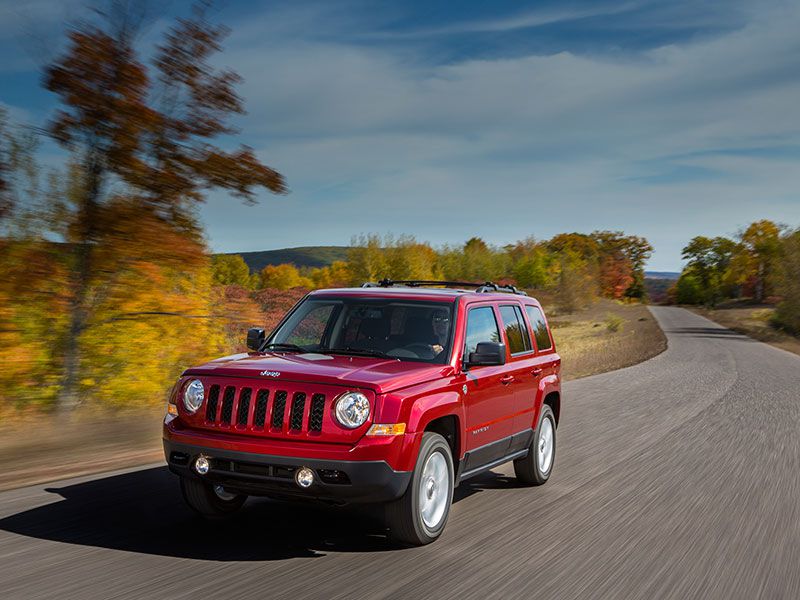 Photo by Jeep
2017 Jeep Compass — $19,940
This generation of Compass compact crossover is all-new for 2017 and it's a big improvement over the outgoing model. Size-wise, it slots between the Renegade and the Cherokee. With the rear seats folded down, there's still a generous 59.8 cubic feet of cargo space. Passenger space is also plentiful for a compact. And thanks to some off-road capability that gets baked into every Jeep, a range-topping Trailhawk version even gets protective plates for its underside. The base version is the Sport, which has a 6-speed manual transmission as standard, linked to a 180-horsepower 2.4-liter 4-cylinder engine. There's always an element of "you get what you pay for" with anything, but the new Compass is an excellent package.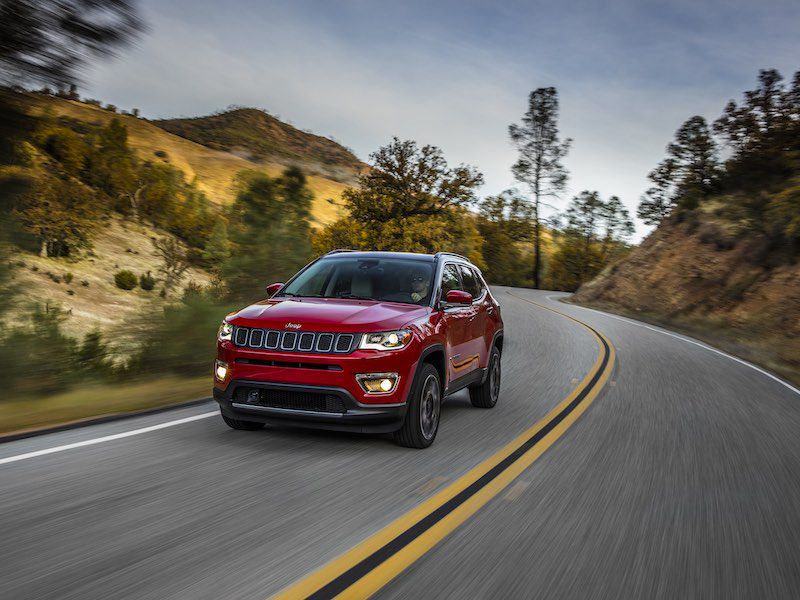 Photo by Jeep
2017 Jeep Renegade — $17,995
The Renegade is a subcompact crossover, but its boxy shape gives it a lot of practicality (maximum cargo space: 50.8 cubic feet) as well as considerable charm. This could be a good, reasonably priced starting point for some customization toward a more focused off-road vehicle (the ample ground clearance and short overhangs also work in the Renegade's favor). Or keep it as it is and enjoy the distinctive Jeep styling and the relatively generous headroom. The base Sport trim has steel wheels, a 6-speed manual is the only transmission, and air conditioning is extra, but compromises are unavoidable when trying to keep a tight rein on the budget.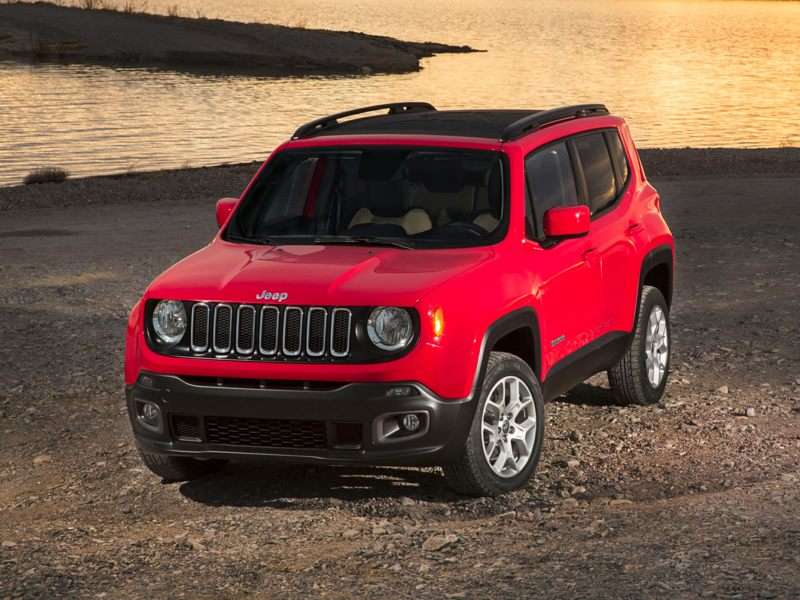 Photo by Jeep
2017 Fiat 500X — $19,995
The 500X is based on the same platform as the Jeep Renegade. But whereas the Renegade leans toward the rugged and the rural, the 500X has a smoother, more urbane character. A little Italian-influenced styling goes a long way in this respect. The 500X provides excellent transport, particularly for a young family. The basic design allows for superb outward vision — so that's a good safety feature — and the raised height (compared with a regular car) makes strapping kids into child seats easier on the spine. It also comes with a mild amount of driving fun. And even the lowest trim level (Pop) has decent-quality cabin materials along with a useful amount of standard equipment.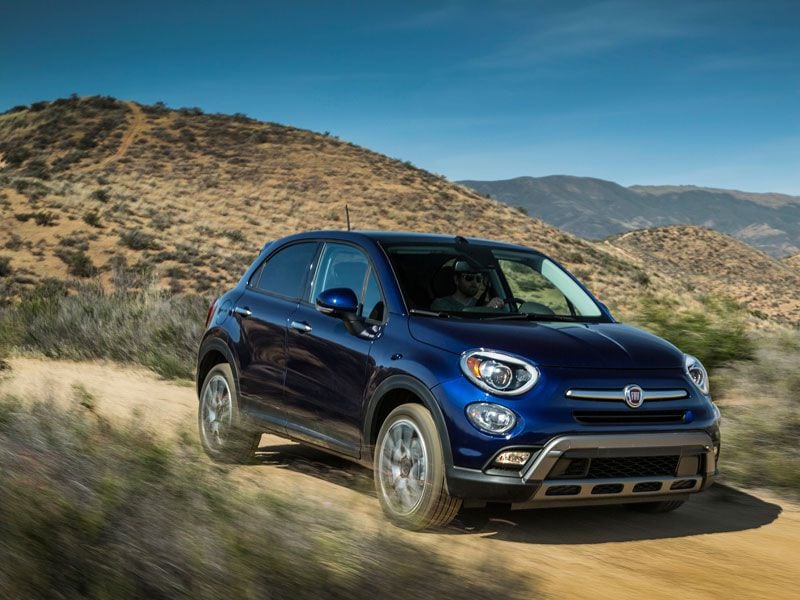 Photo by Fiat Chrysler Automobiles
2017 Kia Soul — $16,100
It might be stretching the definition of a crossover by including the Soul, especially since all-wheel drive is not even an option. Yet it has that same hatchback/wagon kind of practicality, and even a somewhat elevated driving position. It's definitely more car than SUV, but that's what most buyers want, anyway. And with such advantageous pricing, the funky Soul is incredibly tempting. There's plenty of headroom for rear passengers. When there's some hauling to be done, the Soul offers a commodious 61 cubic feet when the rear seats are folded down. If the budget can go just beyond $20,000, check out the turbocharged 201-horsepower Exclaim version, which also has some nicer interior touches.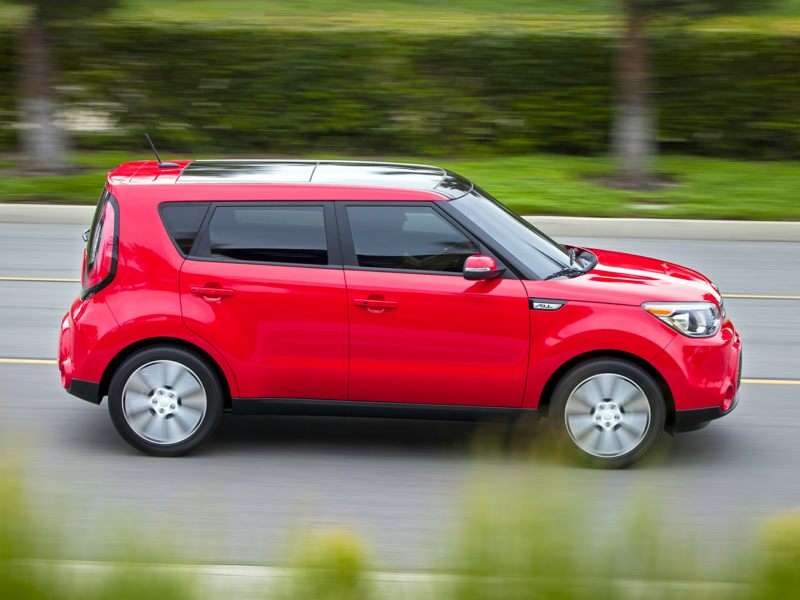 Photo by Kia
2017 Mitsubishi Outlander Sport — $19,795
The Sport is Mitsubishi's compact crossover (the Outlander without the "Sport" suffix is mid-size). So there's a bit more space to be had over many subcompacts in this price range. Speaking of money, with this relatively low price, it could mean that a buyer might be able to stretch to the next trim level up, bringing the more powerful 2.4-liter engine into play. This list is meant to feature the 10 best new crossovers under $20,000, but the aging Outlander Sport really doesn't have much going for it except for its price and the equipment on offer. Check it out, by all means, but also look at more modern alternatives like the Honda HR-V.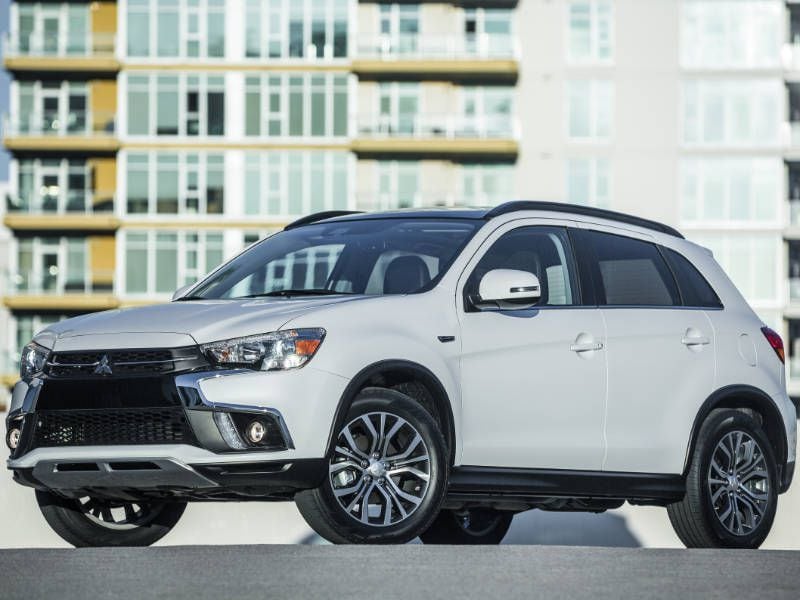 Photo by Mitsubishi
2018 Ford EcoSport — Pricing to be announced
Apart from having a somewhat lame name that seems to pull in two conflicting directions, the EcoSport should have a lot going for it when it comes Stateside in early 2018. The EcoSport fares well in offering useful passenger space, and all-wheel drive will be available. It's based on the Fiesta, which is a fine-handling car. That's a Ford strong point, in general. The company also excels with technology, so we're anticipating some good options here. Of course, we don't know if Ford's new subcompact crossover will come in under $20,000. But considering the Honda HR-V is the segment's benchmark, then whatever price it has in 2018, the EcoSport will be in the same ballpark.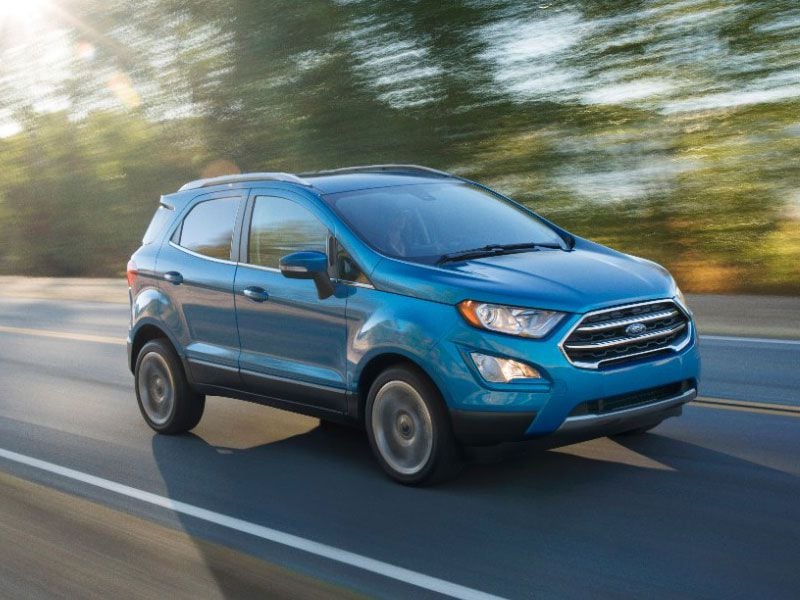 Photo by Ford
2018 Hyundai Kona — Pricing to be announced
The subcompact crossover world is expanding fast, but it's almost surprising that Hyundai hasn't been in it since the beginning. It is, however, compensating with the all-new Kona. We have to come clean here and say there isn't much known about this vehicle apart from its name, maker, and the class in which it will compete. Nor does anyone know the price yet. But if Hyundai's past methods are any indication, we can assume the Kona will be competitive and well-equipped for the money. As long as your search for a subcompact crossover isn't pressing, then it could be worth waiting until later in the year or early 2018. In which case, you might have saved up more than $20,000.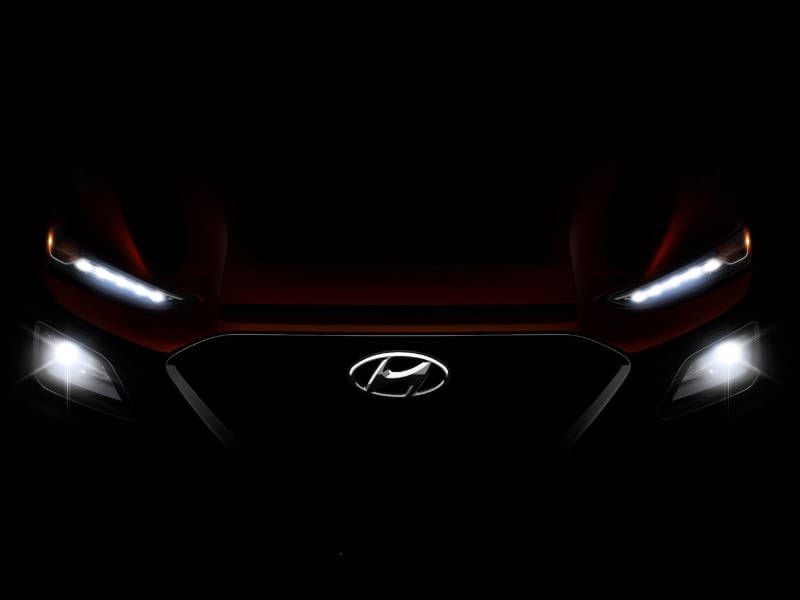 Photo by Hyundai