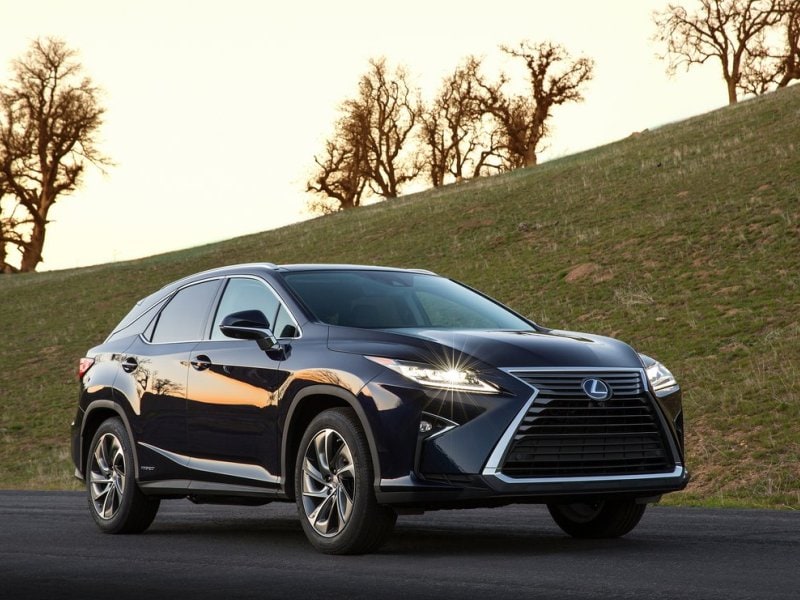 2016 Lexus RX 450h ・ Photo by Lexus
With these 10 best luxury crossovers for 2017, we decided to be literal — we concentrated on crossovers more than bona fide SUVs. For example, the regular Range Rover and Mercedes-Benz GLS-Class are both luxurious, but they're also quite adept at going off-road. Yet our selections here may never see anything rougher than the driveway to a country house. Also, the term "best" allows us some leeway with regard to definition. It means we can include best sellers plus a few we've most enjoyed driving. The rest of the best are recognized throughout the industry as great luxury crossovers. The hardest part was limiting our choices to just these.
2017 Audi Q7
All-new for 2017, the Q7 wears a much sharper design — but still in that "every line agonized over and distilled to an essence" Audi way — so it looks far more svelte than its 2.5-ton curb weight might suggest. In true 4-ringed style, the cabin is gorgeous and crammed with technology like the Virtual Cockpit that replaces the driver's instrument pod and can display the navigation function as well as other information. While some manufacturers have what looks like a tablet stuck to the center console, the Q7's infotainment screen rises out of the dashboard. And many of the latest driver assistance features are also available; especially worth having when driving around three rows of occupants.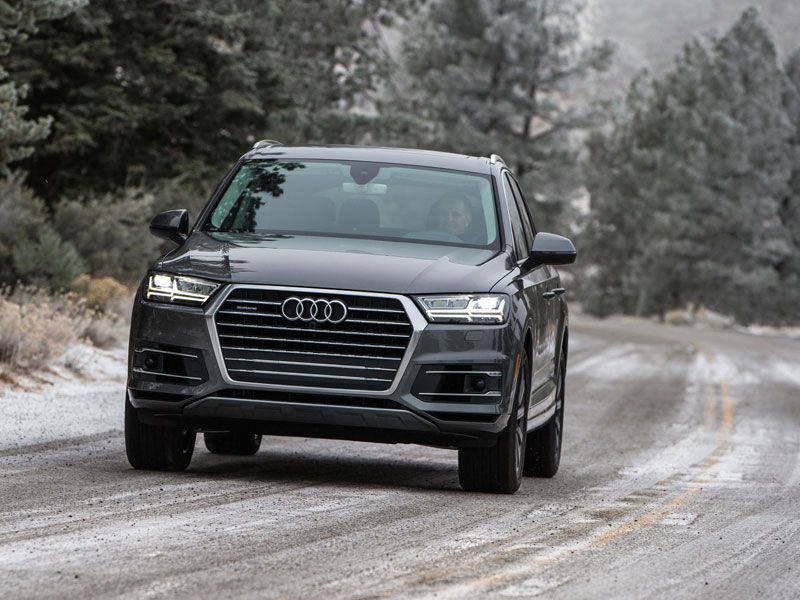 Photo by Audi
2017 BMW X5
No lineup of best luxury crossovers should be without a BMW. All the X models are great, but the X5 is such an accomplished all-rounder. It even offers a third row of seating, as long as those passengers are really young or employed in Santa's workshop. The big thing about the X5, though, is the way it drives. Confident, controlled, agile and athletic, this really doesn't feel like a high-riding family vehicle from behind the wheel. Even the entry level model has a turbocharged 6-cylinder engine developing 300 hp, there's now a plug-in hybrid version, or the real enthusiast can go crazy and get the mighty 567-hp X5 M. Also, don't forget the sleeker X6 based on the same platform.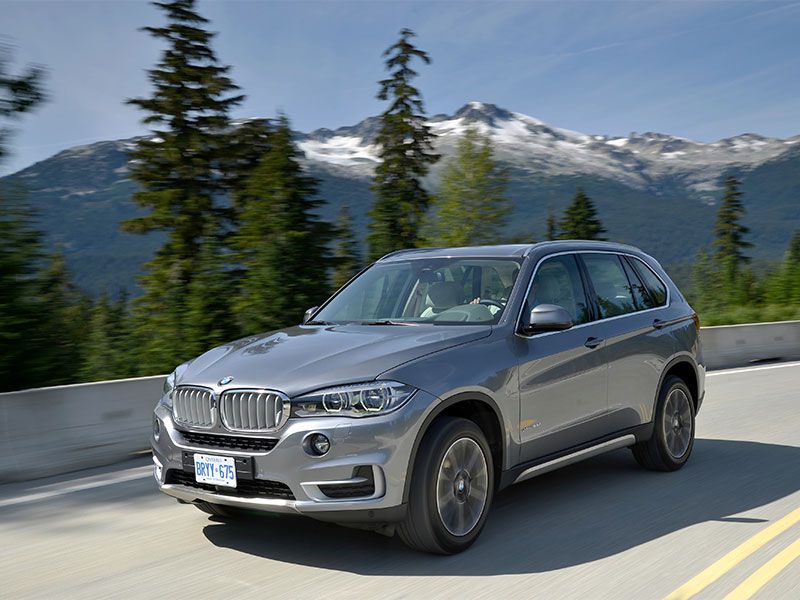 Photo by BMW
2017 Jaguar F-Pace
So many things to like. The interior space comes close to crossovers the next size up; the aluminum-intensive construction keeps the center of gravity advantageously low; the suspension is comfortable yet controlled. And surely most people would agree it's something of a looker. What might be surprising is that it's quite competitively priced, especially against German rivals. So that might allow the budget to stretch to the S trim with a supercharged 3.0-liter V6 developing 380 hp. All-wheel drive is standard throughout the range and the F-Type also enjoys some useful ground clearance, should there be some mild off-roading involved. Jaguar's suspension engineers used the Porsche Macan as a benchmark and these guys are seriously good at their job.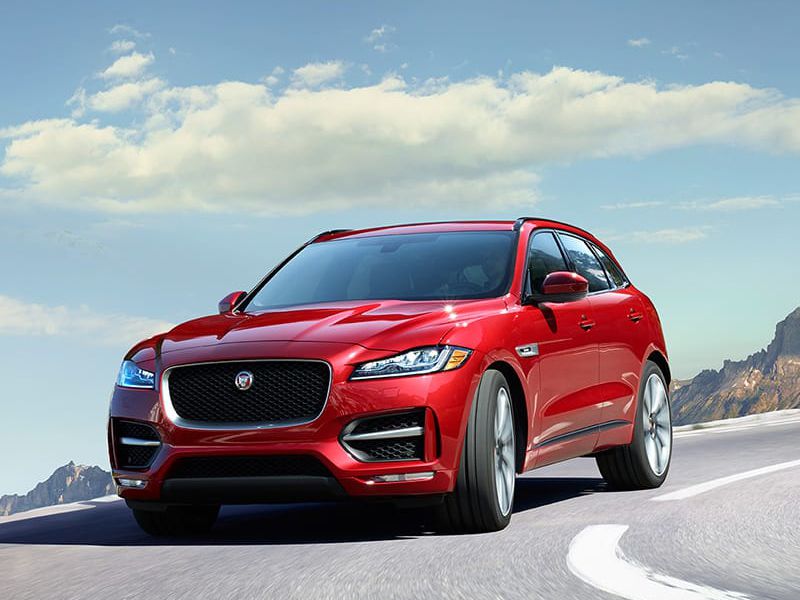 Photo by Jaguar Land Rover
2017 Land Rover Range Rover Evoque
Luxury crossovers also come in subcompact size. The Evoque was a trailblazer in this regard. While other crossovers have a rather rural vibe, the Evoque is more urban and urbane. Yet it still has some off-roading chops, because it comes from the Land Rover stable. Both outside and inside, Range Rovers are grand enough for the British royal family. The Evoque is perhaps too hip and happening for Her Majesty, but it's easy to imagine Prince William zipping around London in one. A 2.0-liter turbocharged 4-cylinder engine is endowed with 240 hp, and all-wheel drive is standard. There's also a convertible version that debuted for 2017; no other company is currently making a luxury open-topped crossover.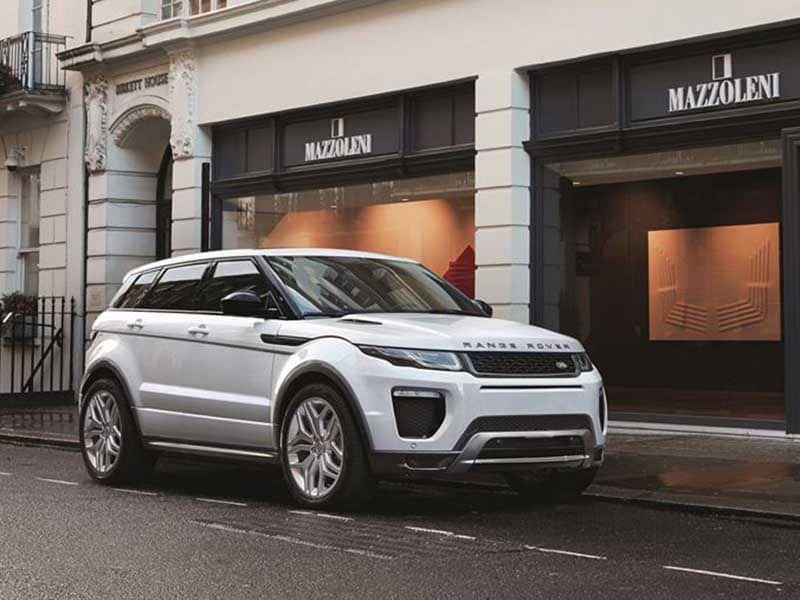 Photo by Land Rover
2017 Lexus RX
Over the years, the RX has often been the best-selling luxury vehicle in the United States. It's impossible to quibble with the lofty build quality, solid reliability, equipment levels, strong resale values and even the relatively pleasant dealer experience. Sure, the styling is not to everyone's taste and its driving talents are squarely in a soccer mom's comfort zone, but if that's what the customer prefers, that's what the customer will get. In its own way, the RX is executed perfectly. The 295-hp 3.5-liter V6 in the RX 350 is smoother than Morgan Freeman's voice, while the RX 450h hybrid enjoys 308 hp and an average of 30 miles per gallon.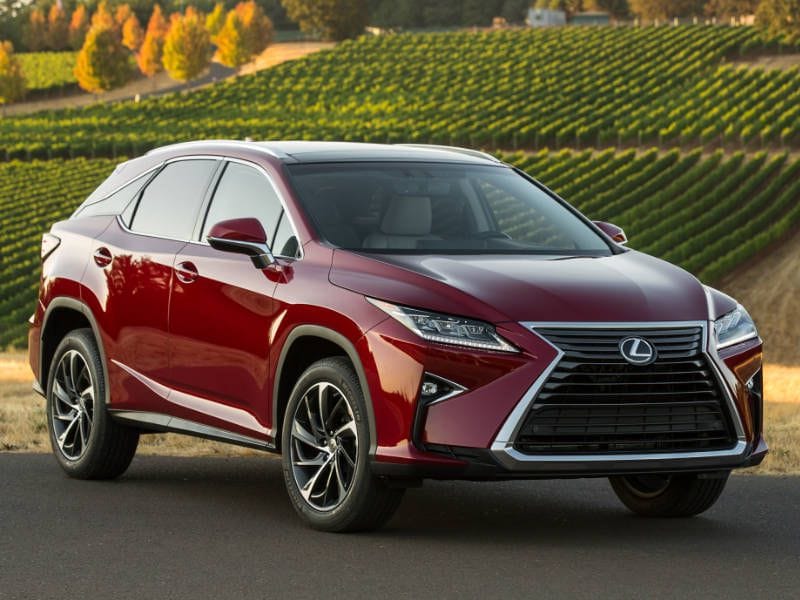 Photo by Lexus
2017 Maserati Levante
For those whose tastes lean toward the exotic, here's an Italian attraction. Brand spanking new for 2017, the Levante is midsize, like the BMW X5, and packs a turbocharged 3.0-liter V6 offered with 345 hp (Q4) or 424 hp (Levante S). Its adaptive air suspension ranges from comfortable to corner-capable and the sumptuous cabin comes with leather as standard. Also, it's a Maserati — a marque with a heritage almost as rich as Ferrari. In a way, it's even cooler because it's not such a cultural cliché. But the style is still there, since the Levante is derived from the Kubang concept designed by Lorenzo Ramaciotti, who also created several modern Ferrari cars, including the handsome 550 Maranello.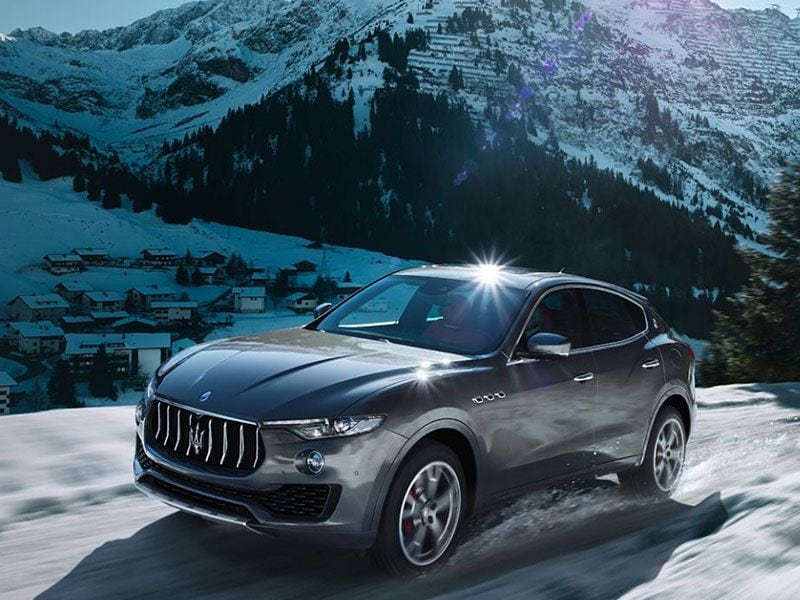 Photo by Maserati
2017 Mercedes-Benz GLE-Class
The 3-pointed star is recognized around the world as a symbol for luxury. And the GLE crossover is based on the superb E-Class sedan (albeit the previous generation) and now comes in regular or "coupe" form. Although one man's crossover coupe is another man's stylistic mess, it could be argued that the Mercedes-Benz approach to this concept is more successful than some rivals. In the regular model, propulsion ranges from a relatively humble V6 to daunting turbocharged V8 power, with a plug-in hybrid slotted in between. The GLE is also one of the most spacious vehicles in its class — for passengers and cargo alike. It's easy to spend a lot on options, but standard equipment levels are still pretty good.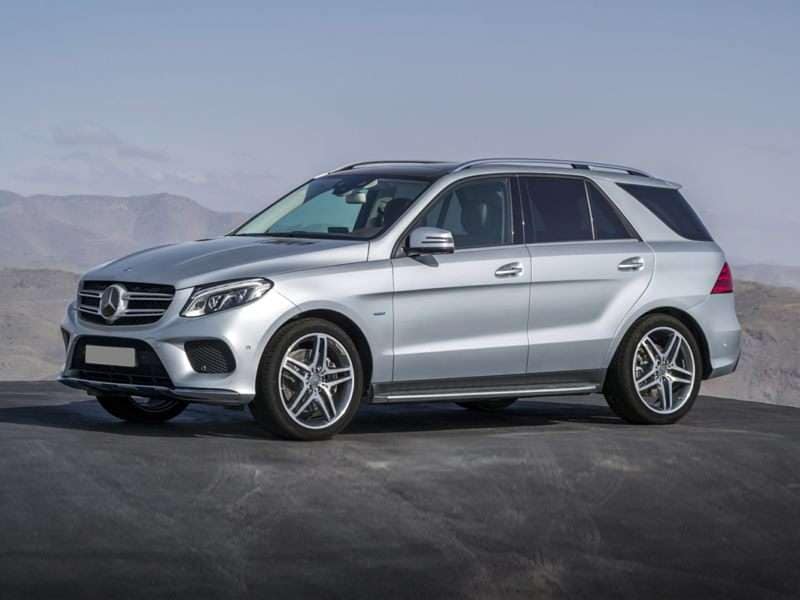 Photo by Mercedes-Benz
2017 Porsche Macan
One size down from the large (yet extremely capable) Cayenne SUV means the Macan has more natural potential for agility, rather than asking the suspension to do all the heavy lifting. That might seem odd, putting agility and a crossover in the same sentence, but the Macan is still a Porsche, and so is easily the best of its class from a driver's perspective. And while admitting that the heart likes what the heart likes, we can imagine plenty of people falling for the Macan's styling, both inside and out. This year sees the GTS version's introduction, with 360 hp, 20-inch alloy wheels and an adaptive air suspension as standard. That's quite a package.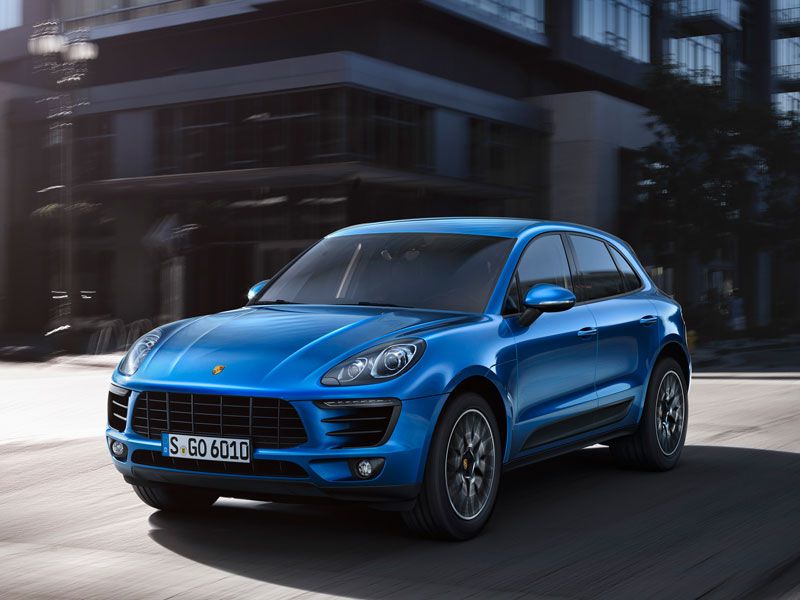 Photo by Porsche
2017 Tesla Model X
It might take a skeptic to see the Model X up close to really "get it." Just watch those clever "falcon-wing" side doors rise up in a tight parking spot to result in ample headroom when entering and exiting, then consider the possible 289-mile range of this all-wheel-drive/all-electric vehicle, its aerodynamic efficiency (a drag coefficient of 0.24 is as good as the current Prius) and the technology on board, and it's not hard to reach the conclusion that this could be the future. It can even run from a standstill to 60 mph in 3.3 seconds, which is as fast as many sports cars, yet it also comes with three rows of seating.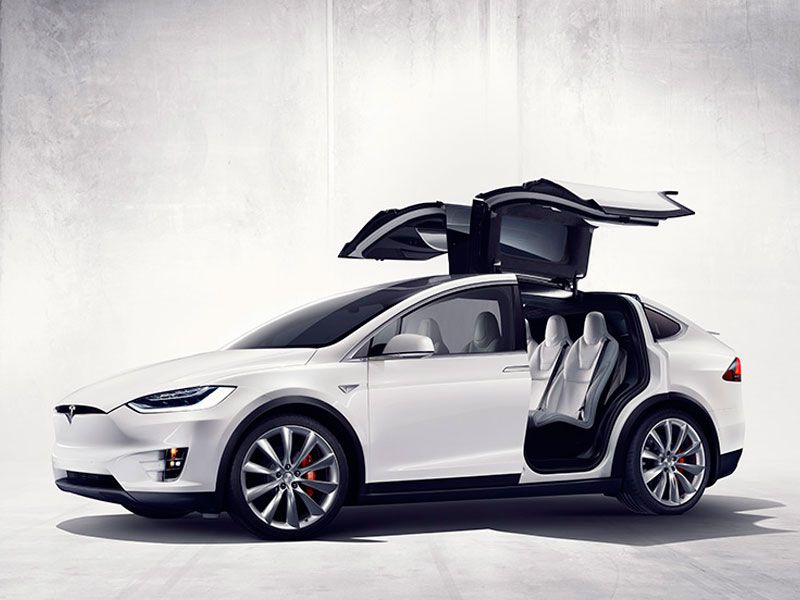 Photo by Tesla
2017 Volvo XC90
Not only does the XC90 start out as luxurious, with some of the comfiest seats in the business, navigation and plenty of active safety features (T5 Momentum), it becomes extraordinarily plusher with the T8 Excellence trim. This is only a 4-seater, so all occupants can enjoy plenty of space, as well as fine leather upholstery, a top-notch Bowers & Wilkins audio system, and crafted walnut wood inlays (it's hard to believe wood can feel so silken). The rear quarters, meanwhile, have sun shades, folding tray tables, foot rests, crystal glasses, a small refrigerator, and its own entertainment system. It's essentially an all-wheel drive limousine with extra ground clearance and a hybrid drivetrain.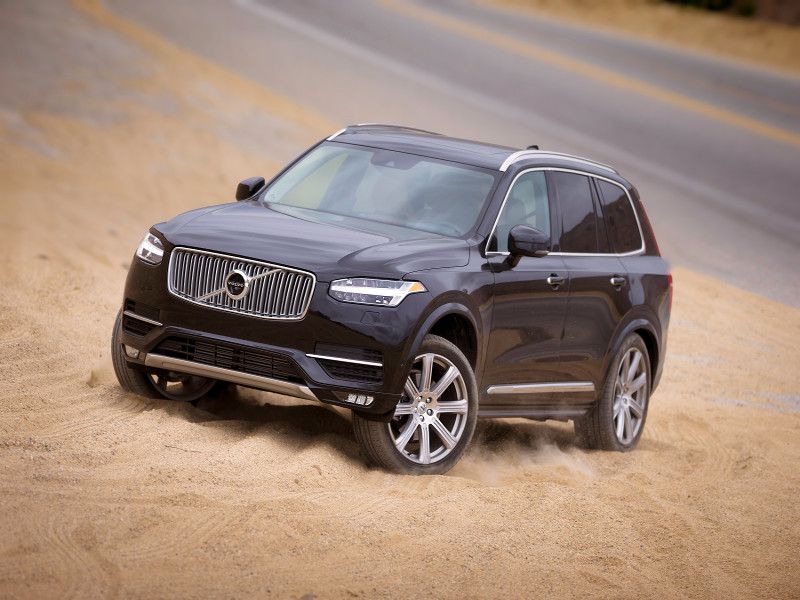 Photo by Volvo