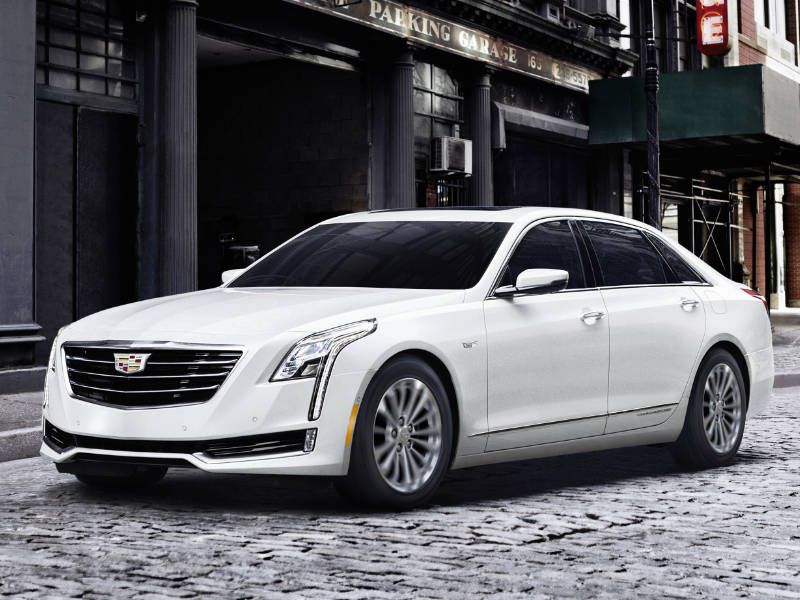 2017 Cadillac CT6 Plug In Quarter Front ・ Photo by General Motors
Among these 10 Best Luxury Cars under $100,000 are some of the finest vehicles on the planet. The Germans are here, plus a Brit, a Swede, few Far Easterners, and a couple of Americans. Plenty of choices. We're using the manufacturer's suggested retail price (MSRP) at the beginning of each model's range and adding the usual destination fees. Because that's the absolute minimum, a buyer can expect to pay without some haggling. Naturally, there are many tempting and worthwhile options, but those will be a matter of choice and expenditure. However, if our central figure is the absolute maximum the budget can stand, then there are still some great selections in the following list.
2017 Audi A8
The 2017 A8 begins at $83,450 and deserves mention even though it's being replaced by a tech-rich new generation, probably for the 2019 model year. The current A8 is still a fantastic car even though the styling could hardly be perceived as old hat because it looks somewhere between futuristic and timeless. The "base" supercharged 3.0-liter V6 makes 333 hp, which remains more than respectable. 
The cabin is also an absolute pleasure to be in, not just for the design but also the materials and the fit and finish. If a Mercedes-Benz S-Class is the standard default choice for luxury, then the A8 is for the smart non-conformist. It comes into the United States as a long-wheelbase model only.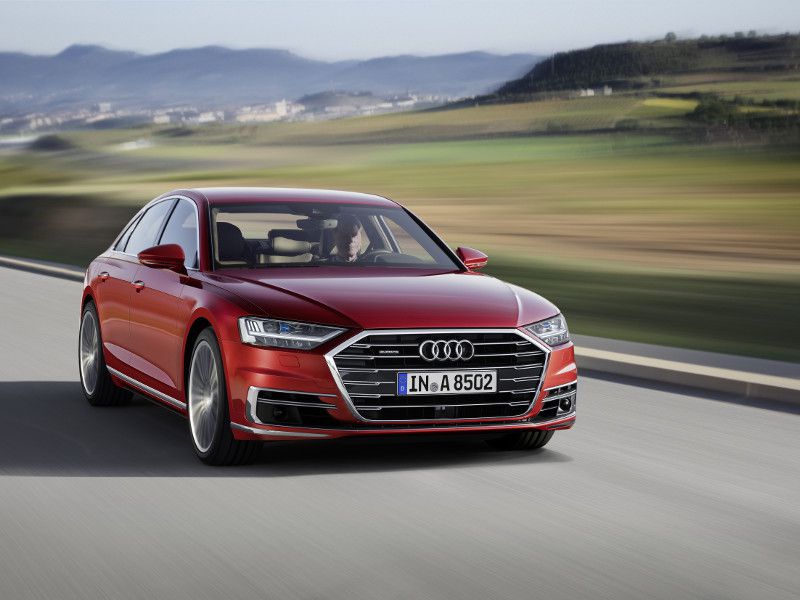 Photo by Audi
2017 BMW 7 Series
This generation is only a couple of years old and it's fabulous. Starting at $82,495, this is the most luxurious 7 Series ever, yet has a driving ability that can shame some smaller (and therefore supposedly nimbler) sedans. Like its rivals from Audi and Mercedes-Benz, the 7 Series comes solely as a long-wheelbase model in the United States, and BMW has constructed its frame using lightweight materials where possible to optimize weight distribution. Some of the cool technology available involves a feature that "reads" the road and then adjusts the suspension to suit, plus gesture controls for the infotainment system. There really isn't a bad seat in the house. Even the all-wheel-drive version with the turbo V8 meets our budget.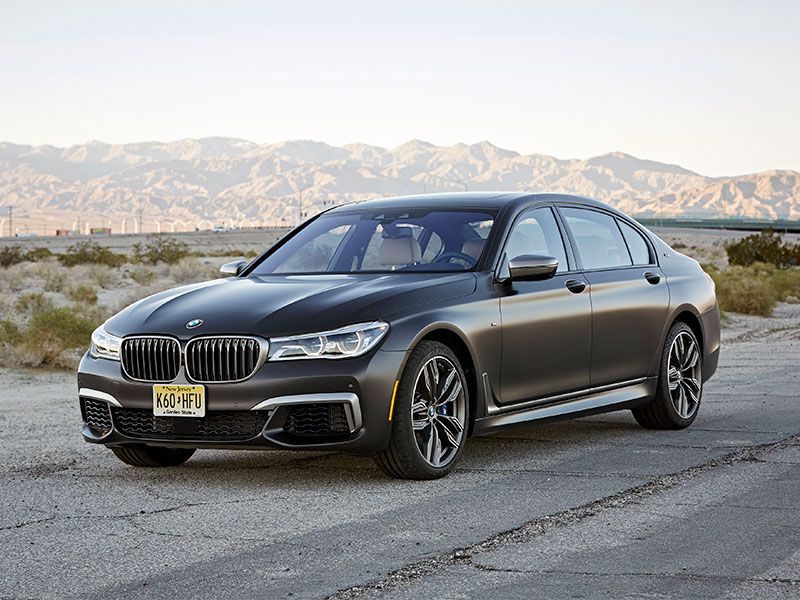 Photo by BMW
2017 Cadillac CT6
Take this car seriously. The 2017 Cadillac CT6 deserves a place on buyers' short lists of large luxury sedans, even with its midsize luxury sedan pricing of $54,790, despite the entry level engine only being a turbocharged 4-cylinder unit. Everyone will have their reaction to the styling, but let's attempt a consensus that it's sufficiently distinct and distinguished. The cabin is equally individual and upscale, featuring fine materials and useful technology, along with plenty of interior space. For the most power, the new-for-2017 Plug-In hybrid model brings 355 hp (but a smaller trunk,) or there is the plushest Platinum version with a 335-hp twin-turbo V6 and all-wheel drive. Both variants come in comfortably under $100k.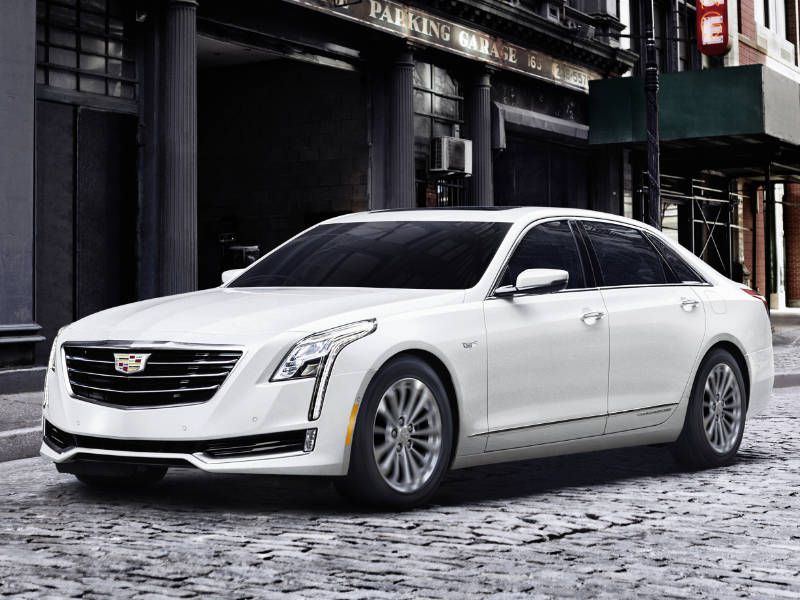 Photo by General Motors
2017 Genesis G90
Hyundai's large luxury sedan formerly known as the Equus is revamped and becomes the flagship of the new Genesis marque. The 2017 Genesis G90 is especially roomy and exceptionally well equipped. Where it trounces the competition, though, is in the pricing which begins at $69,050. Even the most basic version comes with a head-up display, 12.3-inch infotainment screen, 360-degree camera system, advanced safety features, 22-way power-adjustable driver's seat, leather upholstery, and a gorgeous Lexicon sound system (the other major car company to install Lexicon is Rolls-Royce.) Many of those things are pricey options in the more established marques. Assuming someone is looking at a $100k luxury car because they've been smart with money, then the G90 might be an option they can't refuse.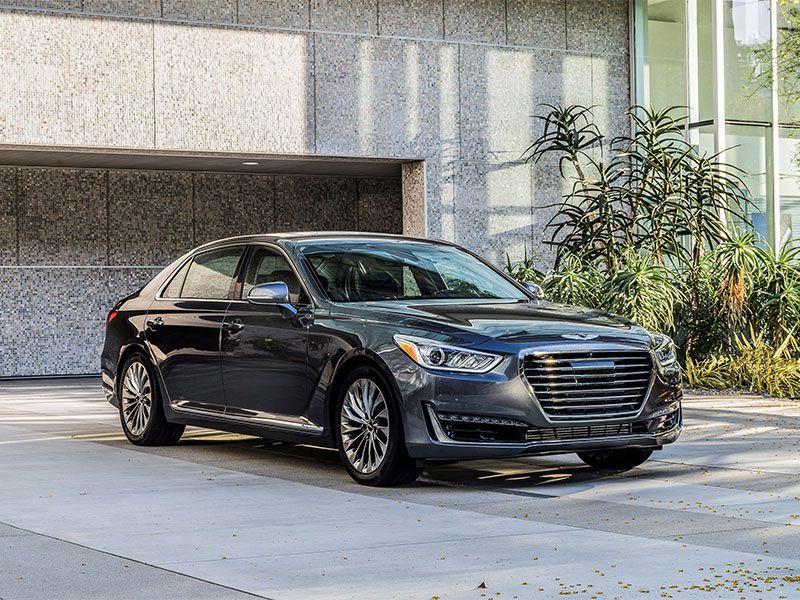 Photo by Genesis
2017 Jaguar XJ
If the thought of buying yet another German or Japanese luxury sedan sets off a yawn, then it's time to open the Jaguar brochure. Although the 2017 Jaguar XJ is far from the freshest on this list, there's a depth to the engineering and luxury appointments that can only come from a company that's been in this business for a long time. Beginning at $75,395, the XJ has a standard-length wheelbase, while the XJL has a long wheelbase. The latter enjoys a high level of equipment, a superb 470-hp supercharged V8 engine and yet comes in $100K. Even the shorter, least expensive variant is well stocked with things like soft-closing doors, adaptive suspension, power trunk lid, and blind spot monitoring.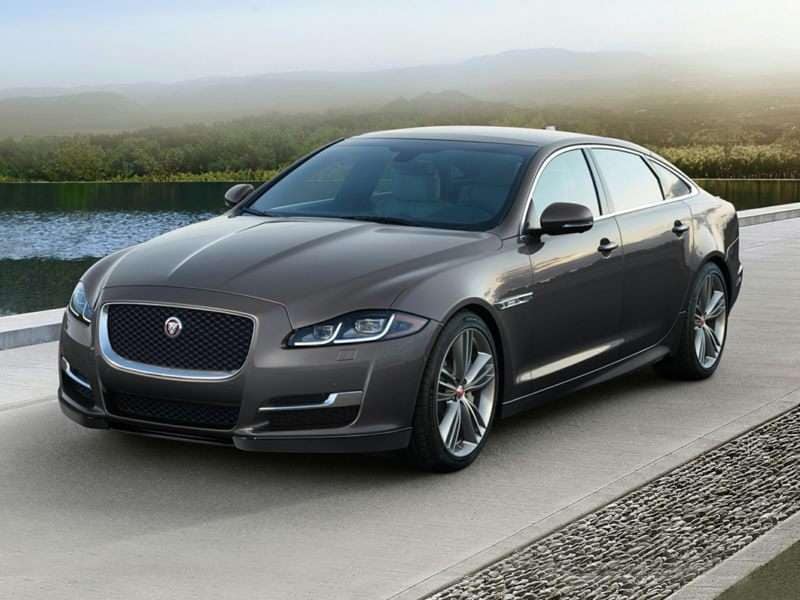 Photo by Jaguar
2017 Lincoln Continental
A starting price of $45,645 for the base model means even opting for the top-of-the-line 2017 Lincoln Continental Black Label version with, oh, pretty much everything, will still keep the final tally under $70,000. Heavy traffic is a fact of life, and two of the things that make it bearable are comfortable seats and a decent stereo. It just so happens that the Continental offers 30-way power-adjustable front seats (the most adjustability from any manufacturer), and a Revel Ultima sound system that could easily be the 'Apple' of any audiophile's ear because the cabin's acoustic insulation is so effective. Also, music to customers is that this new generation of Continental is surprisingly pleasant to drive.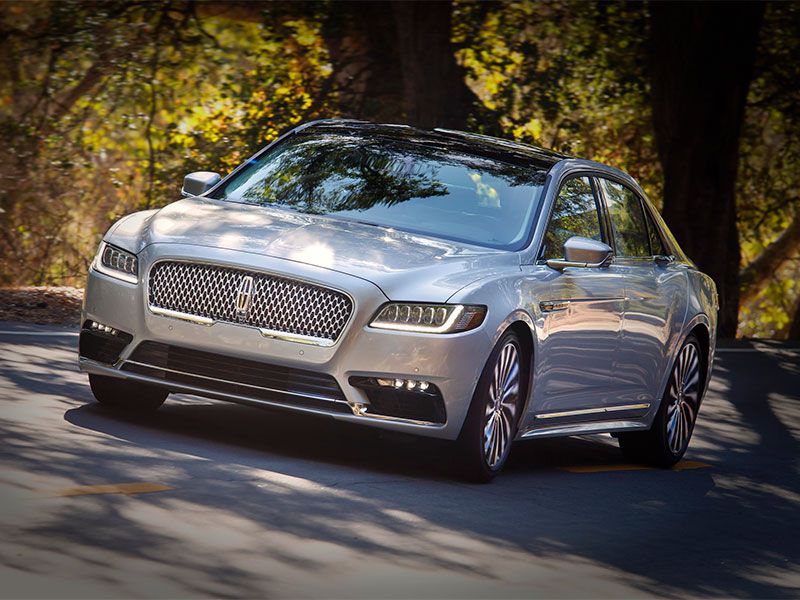 Photo by Lincoln
2018 Lexus LS
It might seem a tad presumptuous to include a car we haven't tested yet, nor have final pricing for, in this occasion, the well-known predictability of Lexus works to its advantage and led us to include the 2018 Lexus LS in this list. It's safe to assume that this new generation of Lexus' flagship sedan will be built with excellent quality, silent and smooth reliability, and resale values will be among the best in its class. Images of the elegant interior have already featured the world's largest head-up display for a car, so that's the kind of example it's setting. The outgoing range starts at $74,470, and while we expect the new LS to be more expensive, it will likely still undercut the German brands when it goes on sale later in 2017.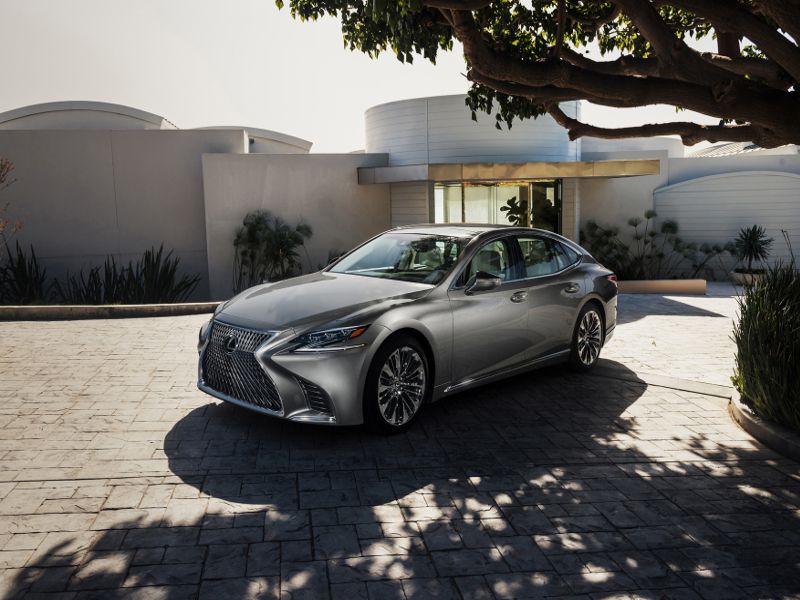 Photo by Lexus
2017 Mercedes-Benz S-Class
Squeaking in under the wire at $97,525 is the 2017 Mercedes-Benz S-Class. The upside is that this is one of the top luxury cars in the world (an attribute the S-Class has enjoyed throughout all six of its generations,) with appropriate engine power and road presence. The "entry" level S550 comes with a generous amount of standard equipment, including air suspension, high-class audio, a cabin fragrance system and plenty of safety features. Anyone looking to lower their emissions will be pleased to learn that the S550e plug-in hybrid starts at the same price as the regular S550. All S-Class models sold in the United States are long-wheelbase versions, so there are no concerns over passenger or cargo space.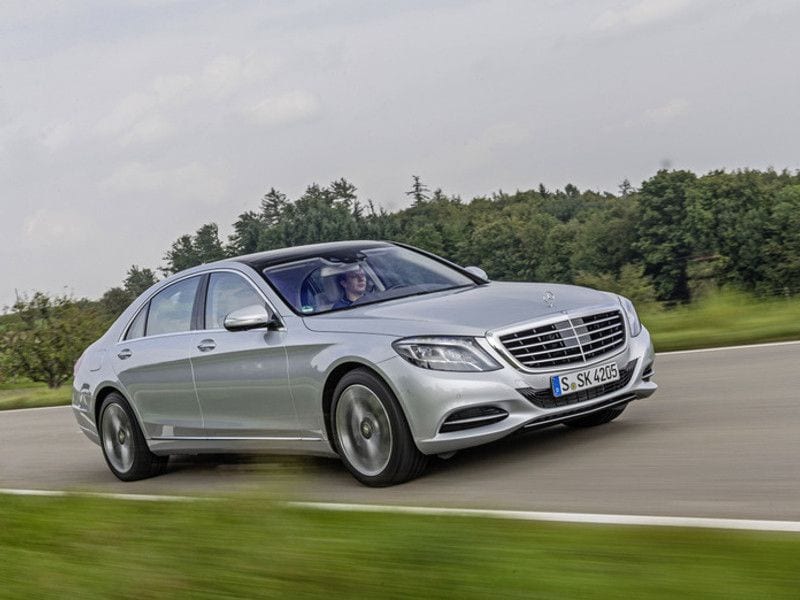 Photo by Mercedes-Benz
2017 Porsche Panamera
As with all German large luxury cars, it's easy to breeze through the $100K barrier once some options are added. But for some buyers, a relatively basic rear-drive 2017 Porsche Panamera with a twin-turbo V6 making 330 hp will be luxurious enough, especially when amenities like navigation, parking sensors (at both ends) and wi-fi are included in the $86,050 price tag. Even the all-wheel-drive counterpart keeps within the five-figure mark. And it's hard not to love a supposedly "luxury" car that comes with an automatic rear spoiler as standard. That's so Porsche. The Panamera moves into its second generation for the 2017 model year, meaning more modern equipment and arguably nicer styling.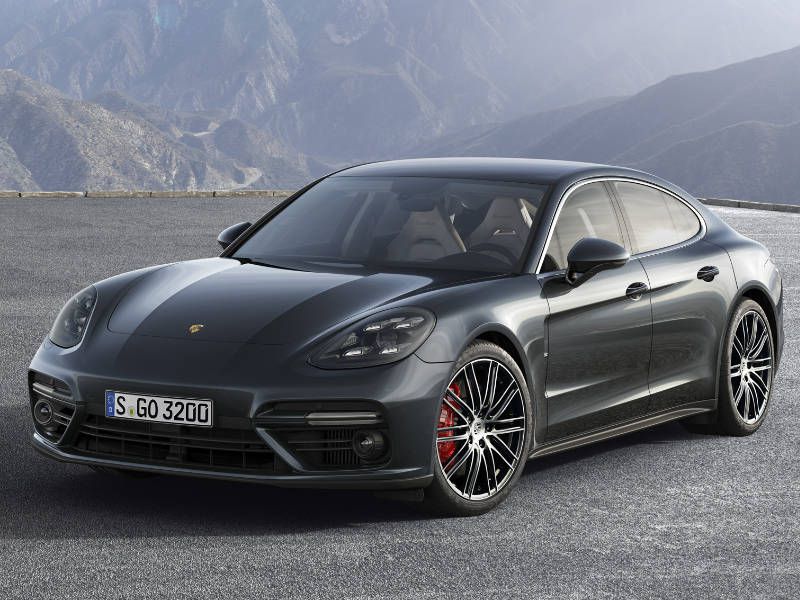 Photo by Porsche
2017 Volvo S90
Although the 2017 Volvo S90 competes with midsize luxury sedans like the Audi A6 and BMW 5 Series, this is the largest sedan Volvo currently makes. It's roomy enough to entertain the notion of not stretching for the next size up. Beginning at $47,945, the S90 is an excellent example of choosing something at a lower price and gaining more freedom with the options. Among the extras are a rear air suspension and a superb Bowers & Wilkins audio system. The S90 already comes with decent leather and wood trim, plus navigation and semi-autonomous driving features. It's entirely feasible that many people will love the elegant styling both inside and out, while virtually everyone who sits in this vehicle will give rave reviews to the supremely comfortable seats.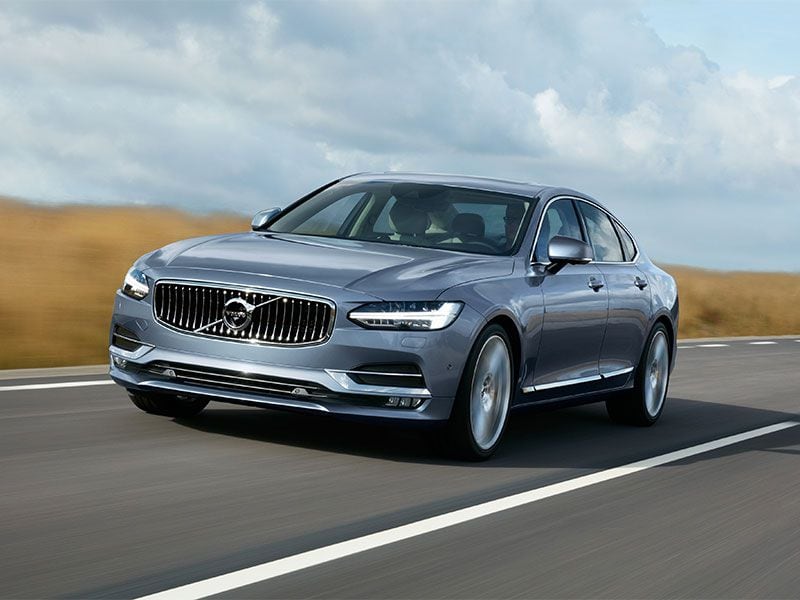 Photo by Volvo