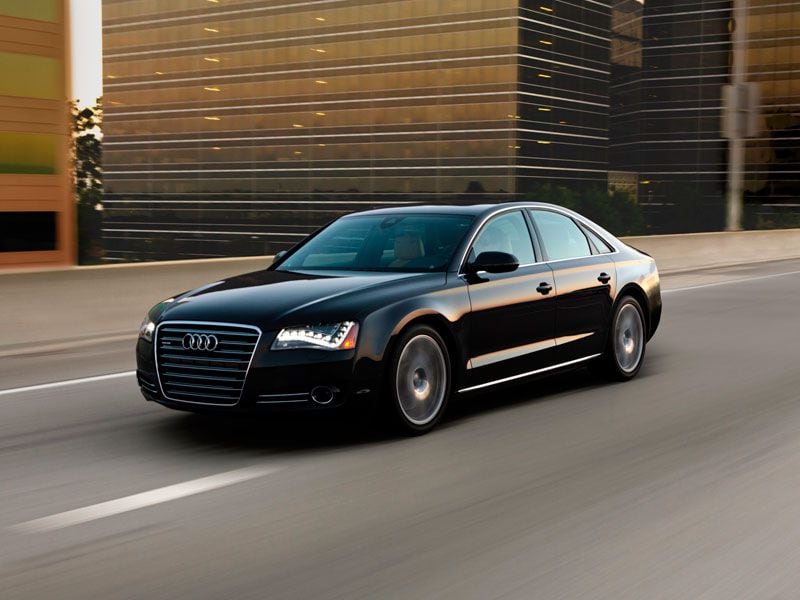 Audi A8 on road ・ Photo by Audi
It's an exciting time in the luxury car world right now. Carmakers are using more technology than ever while keeping an eye on efficiency, and the class is being rejuvenated by all-new models and fresh generations of existing names. Parking assistance, adaptive cruise control, traffic sign recognition, road surface reading, gesture controls, even semi-autonomous driving (a virtual extra hand on the steering wheel and a virtual extra set of eyes that are never distracted) are all among the features that companies are more or less obliged to offer at this level. Then each marque tries to create something that stands apart from the others. There are other high-class, high-dollar choices, like the Range Rover SUV or the Rolls-Royce Wraith coupe, but we're keeping it fairly traditional with our run-down of the 10 best luxury cars to buy.
2017 Audi A8
There's a lot of technology in cars like the Mercedes-Benz S-Class that, if the engineers linked it all together, would create something close to a fully autonomous vehicle. The 2017 A8, an all-new generation of Audi's aluminum flagship, goes even further and provides some out-and-out autonomous functionality where it can take care of driving duties up to 37 mph. Only available as a long-wheelbase version, the A8's cabin is tranquil and tech-filled, hushed and handsome. Engines run to a supercharged 3.0-liter V6 and a twin-turbo 4.0-liter V8, although a plug-in hybrid is also in the pipeline. The new A8 is due around mid-2017 and should be well worth the wait.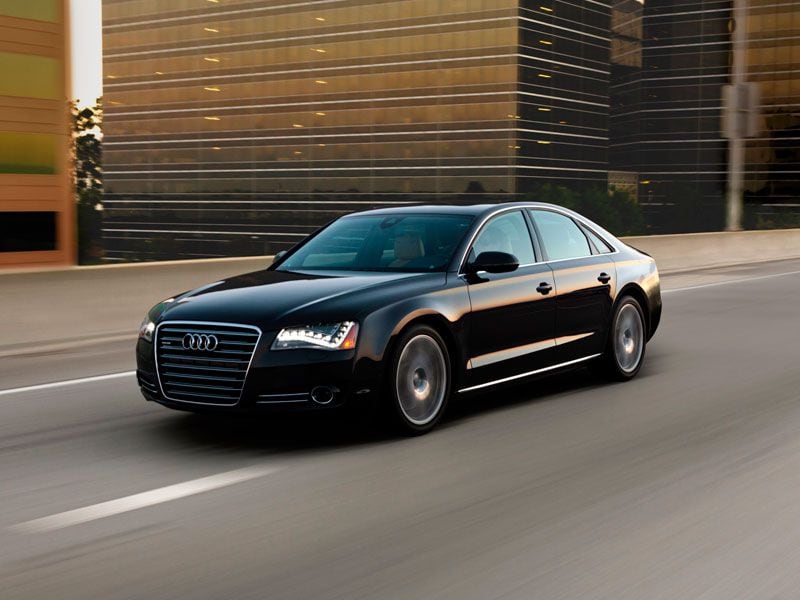 Photo by Audi
2017 BMW 7 Series
This generation of the BMW 7 Series enters its second year in 2017 and it's a prime example of how luxury cars are all about the finest of details. From using carbon fiber and aluminum in the body to keep weight in check, to including tiny motorized clips that hold a control tablet in place, this is a luxury car with a distinctive BMW treatment. The owner could lounge in the back, surf the web, maybe catch some well-earned rest. Or jump into the driver's seat, put the active suspension into Sport mode and have an unusually good time. There's no either/or with this car. Having everything — like a long wheelbase as standard and an optional rear-wheel steering system for extra agility — is the definition of modern luxury.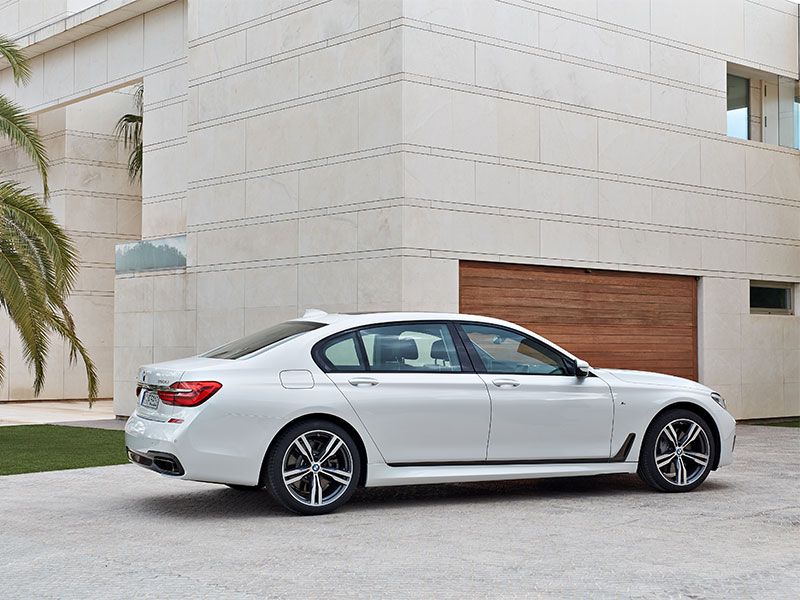 Photo by BMW
2017 Genesis G90
In case you've just spent a year on the International Space Station, Hyundai has morphed its Genesis luxury arm into a stand-alone brand. Which is something everyone else thought it should have done right from the start. The first fruits are the midsize G80 and the full-size G90. Hyundai offers a lot of standard equipment for the money and Genesis takes a similar approach. For the G90, we're talking heated/ventilated seats with 22-way power adjustment for the driver, plus wood, leather, awesome Lexicon sound system, and 9.2-inch screens for rear passengers. Expect a level of customer service to rival Lexus (which is generally considered to be among the best) when both Genesis cars go sale later in 2016.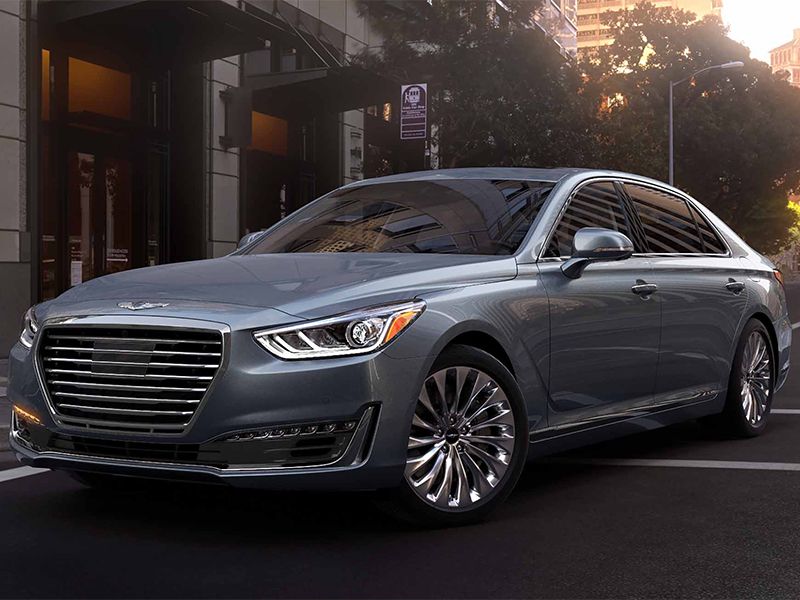 Photo by Genesis Motors
2017 Jaguar XJ
The 2017 model year sees a major revamp for the XJ, with a lot more technology installed to keep up with major players like the S-Class and 7 Series. Some aspects, however, are unchanged. There's still the aluminum-intensive construction, supercharged V6 and V8 engines, and a choice of standard or long-wheelbase body styles. Plus that distinctive Jaguar ride quality that can blend the waft factor with some wow factor. You might not be able to tell the revised model from its predecessor at first glance (or even fourth), but the XJ always had a rather fetching design anyway.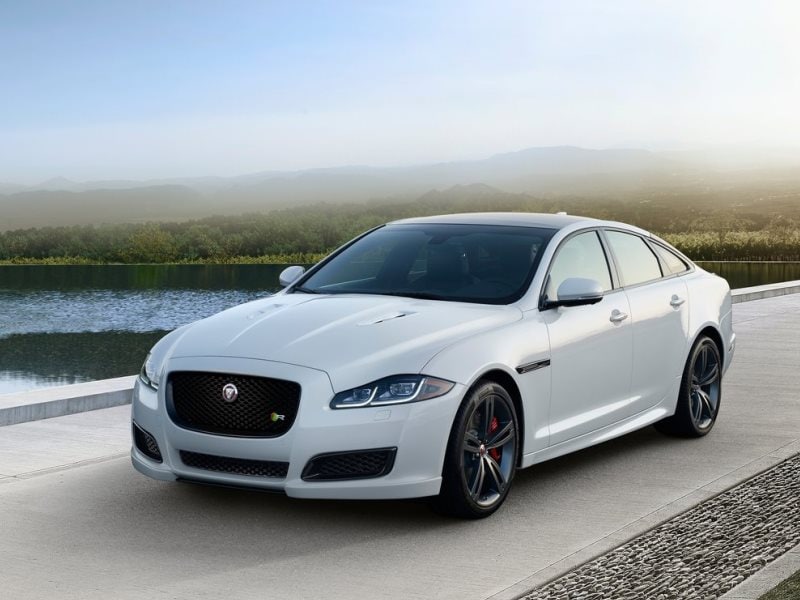 Photo by Jaguar Land Rover
2016 Lexus LS
For a straight-ahead, conservative luxury sedan with no aspirations to sportiness, the LS is deeply satisfying. It's as quiet as a Trappist monastery, insulates its occupants from the harshness of the outside world, comes well equipped and is put together with the kind of obsessive-compulsive attention to detail at which the Japanese marque excels. For rear passengers, optional massaging seats and a powered footrest match German rivals, but the LS starts at a lower price. There are standard or long-wheelbase versions to choose from, along with a 386-hp V8 in the LS 460 or a hybrid system in the LS 600h L for those who have emissions partly in mind.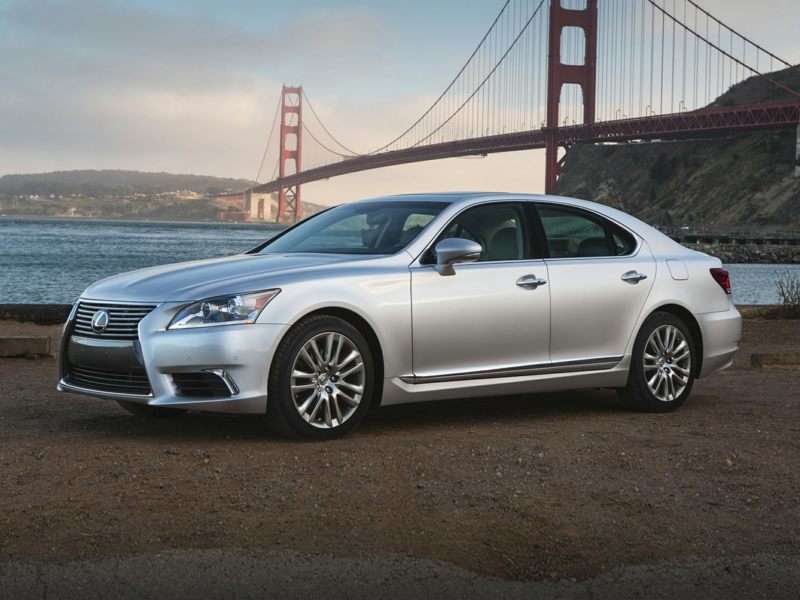 Photo by Lexus
2017 Lincoln Continental
The Continental is back. Well, later in 2016 it will be. It's set to compete with midsize sedans like the Mercedes-Benz E-Class and Audi A6. And in a way, Lincoln is back, since the Continental represents a truly new and luxurious model, with a fresh corporate design and an array of up-to-the-minute technology like automated parking and adaptive cruise control. It's even possible to have a 30-way adjustable driver's seat. Yes, 30-way. The Continental won't pack a V8, but it will offer a twin-turbo V6 making 400 hp. The top trim level is Black Label, separated into three separate themes: Rhapsody, Chalet and Thoroughbred. And no, it's not based on a Ford Taurus.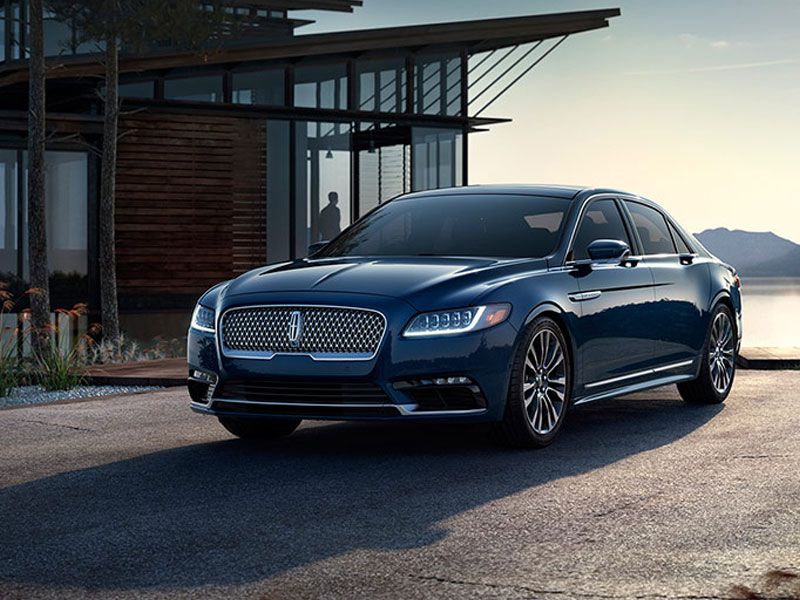 Photo by Lincoln
2016 Mercedes-Maybach S600
The regular Mercedes-Benz S-Class is traditionally the best-selling luxury sedan, and the current generation deserves this accolade with its rich array of comfort, convenience and safety equipment. But the Mercedes-Maybach S600 takes the S-Class to an altogether plusher level. First, it stretches the wheelbase for better rear passenger space, then it adds things like a microphone up front so the driver's speech can come through the audio system's speakers. Then there's the fragranced and ionized air conditioning system, plus massaging seats and deep pile carpet that almost comes up to your ankles. It's also a bargain of sorts, since the not-much-more-luxurious Rolls-Royce Phantom is around twice the price.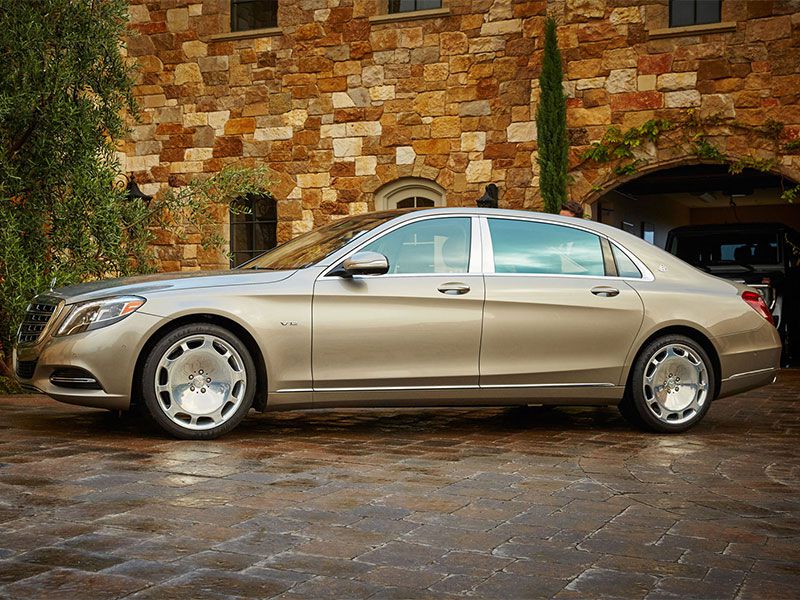 Photo by Mercedes-Benz
2017 Porsche Panamera
Whatever an onlooker might think about the outgoing generation's exterior styling, most would agree that the Panamera's interior is easy on the eye. In January 2017, an all-new (second) generation makes its debut, with a more fetching appearance both inside and out. But it's the beauty of the engineering that really distinguishes Porsche cars and makes the Panamera one of the best luxury cars to buy. Even a large luxury sedan will hold an enthusiast's interest if it's from this company. Especially when there's a fresh twin-turbo 4.0-liter V8 making 550 hp in the range-topping Turbo S model, which accelerates from standstill to 60 mph time in just 3.4 seconds. That's seriously fast. And naturally, the handling is worthy of the Porsche badge.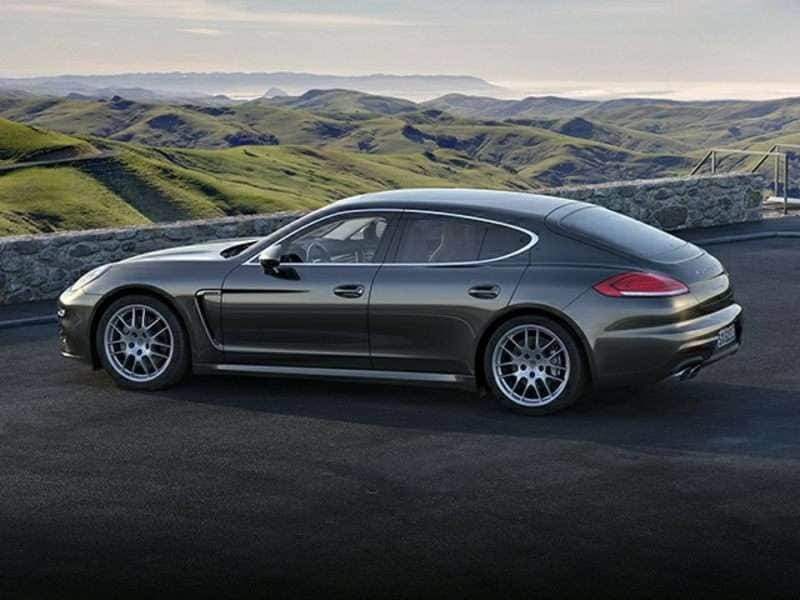 Photo by Porsche
2016 Tesla Model S
The luxury car class is typically where interesting technologies make their debuts before trickling down to less expensive models. And the Tesla Model S is packed with such tech, from its iPad-like dashboard to its over-the-air software updates and all-electric drivetrain. The Model S isn't quite so crammed with deep-pile carpets and fine leather as some rivals, but to be on the cutting edge of personal transportation and make a statement on its future is surely a luxury in itself. The P90D version has a total of 762 hp along with a range of 270 miles, making it one of the best upscale cars to buy. Tesla is also building a network of superchargers where 125 miles of range can be enabled within 20 minutes.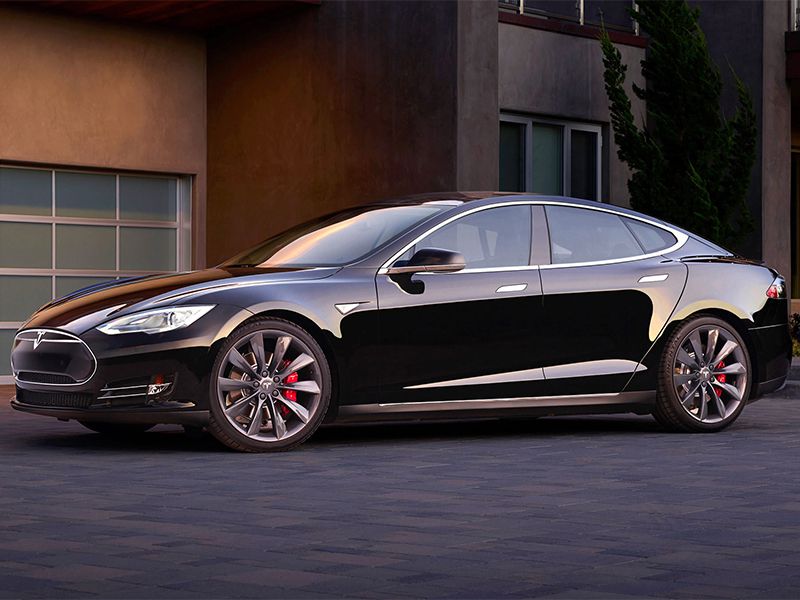 Photo by Tesla
2017 Volvo S90
This is a brave new sedan for Volvo, mixing the sensible with the sensual. It's the largest car the company currently produces, sitting between the midsize Mercedes-Benz E-Class and the larger S-Class, and one of the best new luxury cars to buy. It's comfortable and graceful in equally generous measures, while the elegant interior echoes the XC90 SUV (with which it shares some basic components). It's also wonderfully quiet, thanks to active noise cancellation and an optional air suspension. The plushest versions even have a shift knob of crystal glass. Volvo seats are among the absolute best and the S90 keeps with the program. Standard equipment includes Pilot Assist for semi-autonomous driving and a suite of Volvo's excellent safety technologies.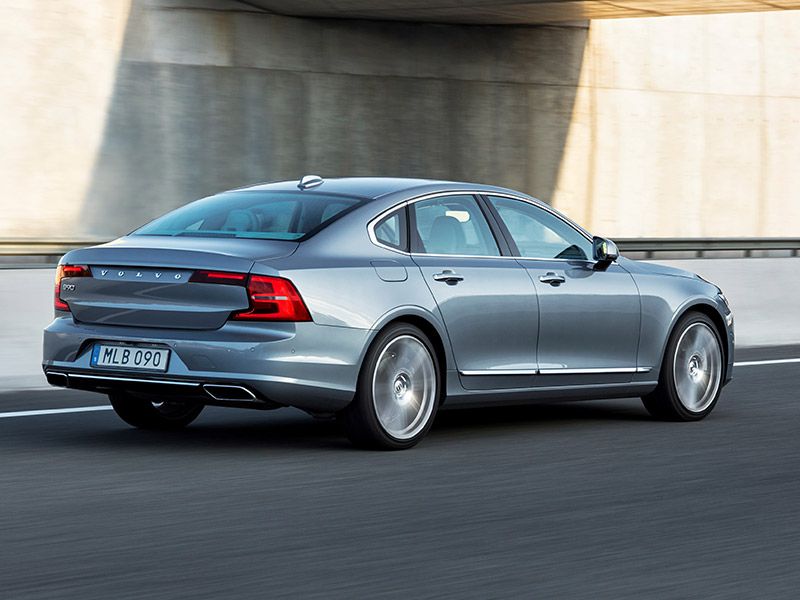 Photo by Volvo