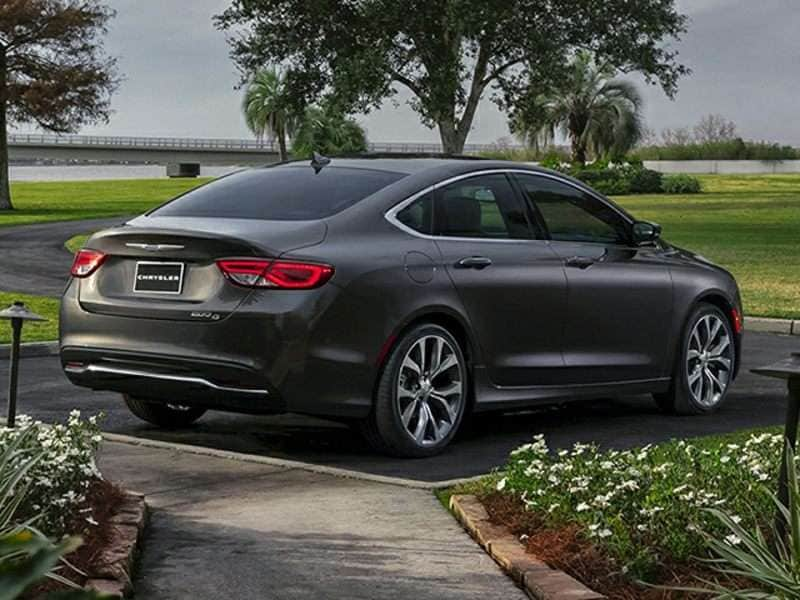 2016 Chrysler 200
Smartphones, navigation, and a stereo system are enough for the average drive. But spotty network reception can take a toll on a longer trip, leaving happy wanderers directionless and in silence, desperate to drive back into range before the kids wake up and need to stream a movie on their tablets for distraction. It's true, we've made it without Internet-equipped cars for most of civilization, but there's no shame in getting on board. Internet-enabled vehicles provide a Wi-Fi hotspot that enables the car itself to act just like your wireless network at home (or the coffee shop, or the office). It generally requires a monthly or yearly subscription, but allows every passenger to message or stream content without interruption. Here are some of the best 2016 vehicles to offer on-board Internet access at a variety of price points.
1) 2016 Chevrolet Cruze
The 2016 Chevrolet Cruze boasts really good efficiency in an attractive compact sedan, helping Chevrolet regain a spot in the highly competitive market for small entry-level cars. And on top of that, the 2016 Cruze is one of the cheapest cars on our list of the 10 best cars with Internet access. The Cruze's connectivity comes courtesy of General Motors' OnStar communications system (which will make several more appearances on this list). Though OnStar generally comes standard with GM vehicles, because it provides more than just Internet access, the Wi-Fi hotspot feature requires an additional subscription. Besides Internet, the compact Cruze provides a 138-horsepower 1.8-liter four-cylinder engine in the base model, and a more efficient 138-horsepower turbocharged 1.4-liter four-cylinder with higher trim levels. The 2015 model year Cruze also boasts great safety scores, which should carry over for 2016.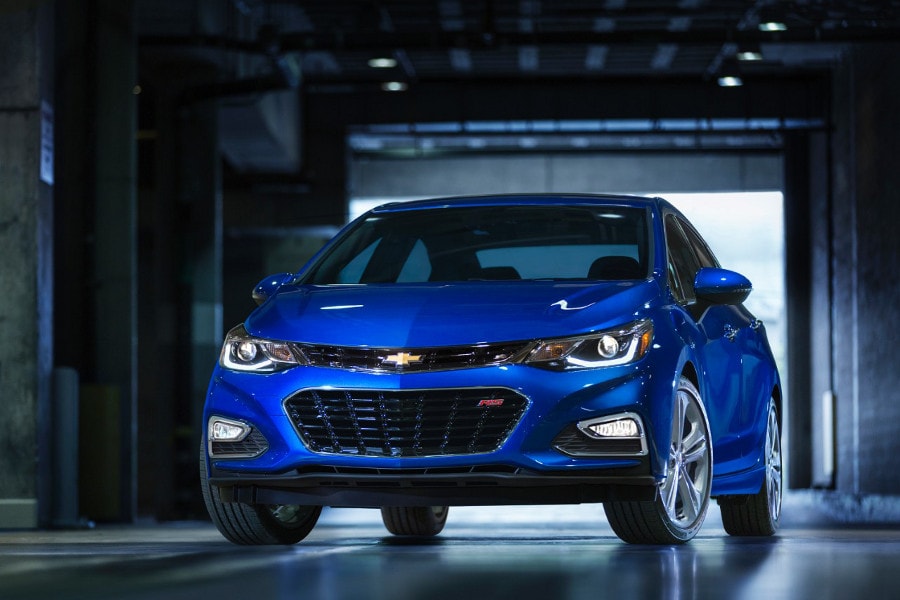 Photo by Chevrolet Media
2) 2016 Audi A3
The 2016 Audi A3 is a great example of what entry-level luxury shoppers can get for the money. The A3 is a sporty compact that's available in both sedan and convertible body styles, and though it's just a hint of what's available in the upper reaches of the Audi range, it's still got some pretty nice features. The A3 sedan seats five, the A3 convertible seats four, and both are known for athletic, responsive handling, which is due to Audi's quattro all-wheel drive system. Three engines are available in the Audi A3: a 170-horsepower 1.8-liter turbo four-cylinder, a 220-horsepower 2.0-liter turbo four-cylinder, and finally, a 150-horsepower 2.0-liter four-cylinder turbodiesel. An upscale interior is par for the course, and Wi-Fi comes via the optional Audi Connect system, which requires a 4G cellular data plan.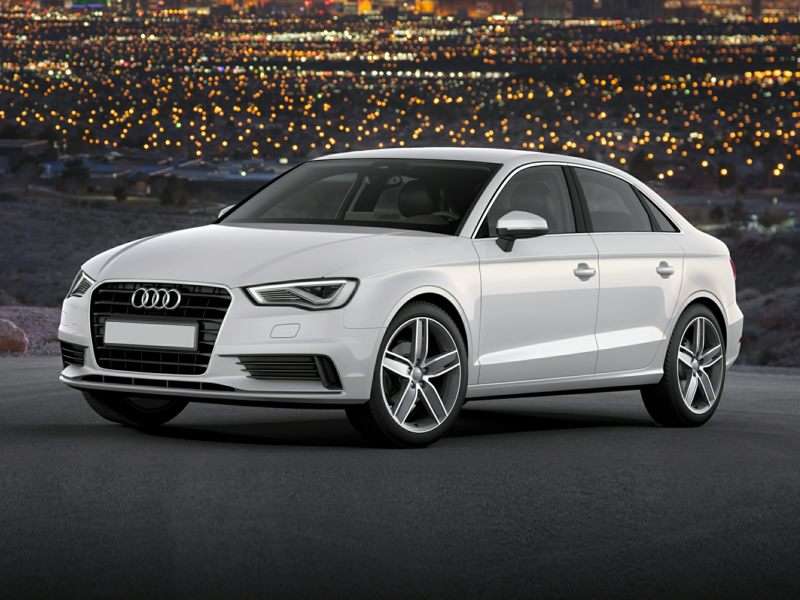 Photo by Audi Media Services
3) 2016 Jeep Grand Cherokee
The 2016 Jeep Grand Cherokee does a lot of things well, and keeping its occupants connected to the outside world is only one of them. Granted, the stereotypical Jeep driver cares more about the destination (preferably somewhere adventurous) than what's going on inside the car, but there's no reason not to offer optional wireless Internet connectivity via the Jeep Uconnect infotainment system. The driver gets toys, too. Few sport utility vehicles in its class are able to combine on-road comfort and all-terrain ability at the same level as the Jeep Grand Cherokee. That's because this SUV offers the choice of not one, but three different four-wheel drive systems. The most capable - the Quadra-Drive II system - provides an electronic limited slip differential out back along with low-range gearing and the option of a height-adjustable air suspension.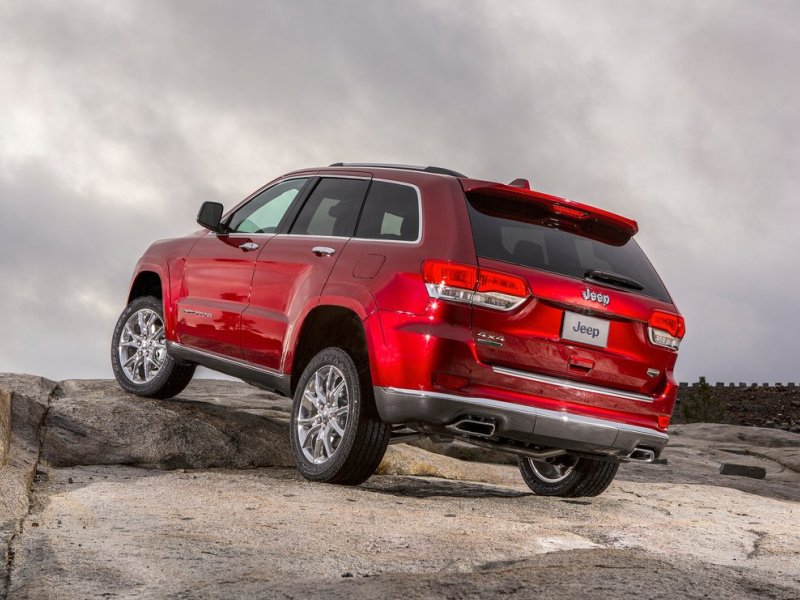 Photo by FCA Media
4) 2016 Chevrolet Spark
The 2016 Chevrolet Spark, redesigned for this model year, is a sub-subcompact car, smaller than small, that was designed for a very specific segment of the market. The Spark is targeted at urban dwellers who don't want to struggle every time they need to parallel park on the street, but who occasionally need to haul a week's worth of groceries just like everyone else. This four-door hatchback brings with it a 1.4-liter, four-cylinder engine that delivers 98 horsepower, and fuel mileage is listed as 31 mpg in stop and go driving and 40 mpg on the highway when the vehicle is ordered with its standard five-speed automatic transmission. Despite the 2016 Spark's straight up cheap price tag, 4G LTE connectivity comes standard thanks to the OnStar system, proving that on-the-go Internet access doesn't need to be classist.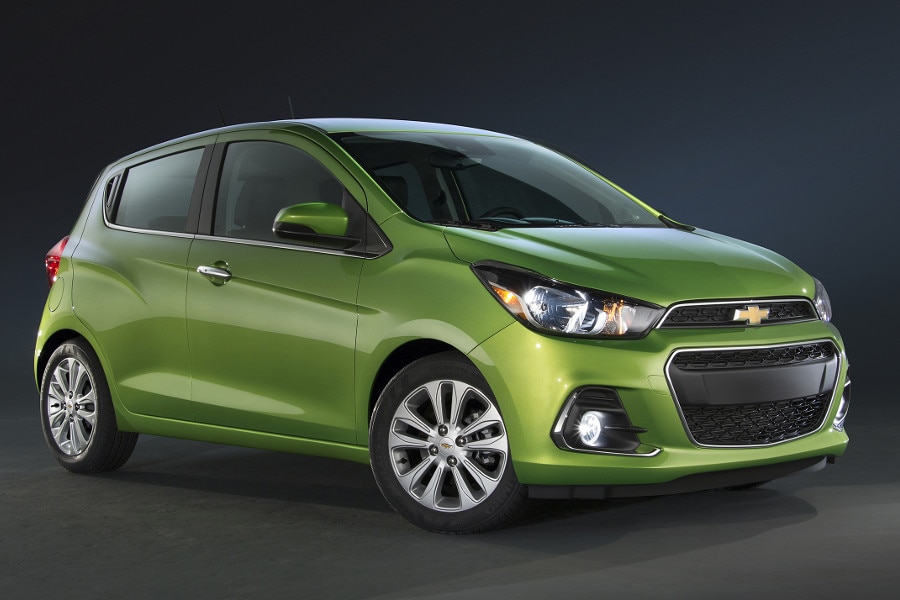 Photo by Chevrolet Media
5) 2016 Audi Q5
The 2016 Audi Q5 provides compact luxury SUV shoppers with one of the few turbodiesel drivetrain options in the segment, and offers plenty of upscale features to go along with it. Those who want a regular gasoline engine (and especially those who are fond of turbocharged or supercharged power) can also find a suitable Q5 in the Audi lineup. The 2016 Audi Q5 is a stylish and athletic vehicle that provides seating for five passengers, who ride in comfort and quiet despite the Q5's sport-oriented driving dynamics and fast, powerful engines. Internet access comes from the Audi Connect system, which passengers can enjoy while nestled into supportive yet comfortable seats that are finished in high-quality materials. Quattro all-wheel drive comes standard with the 2016 Audi Q5, and all models come with an eight-speed automatic transmission.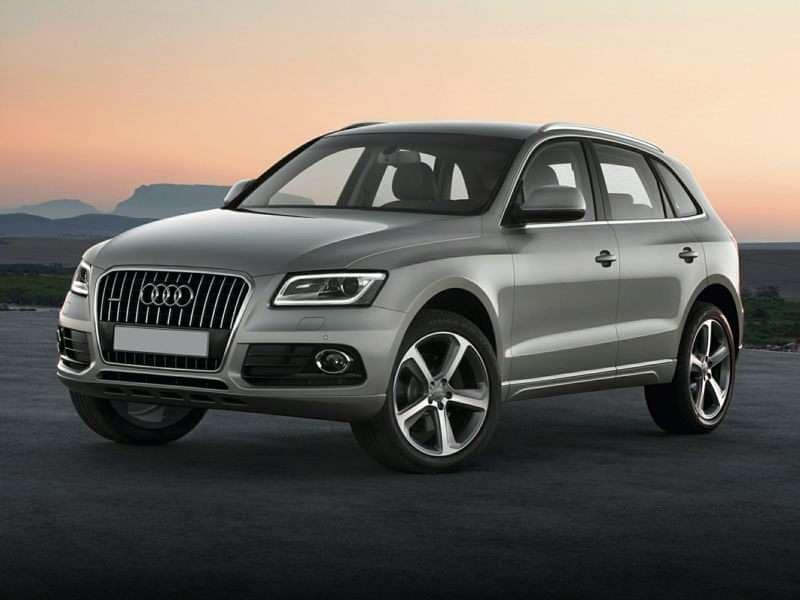 6) 2016 Chrysler 200
The 2016 Chrysler 200 is an affordable midsize sedan with seating for five, though it's designed to feel much more upscale than its modest entry price would imply. To that end, Chrysler loaded up the 200 with appealing feature options, including practical stuff like plenty of safety equipment, and indulgences like Wi-Fi hot spot capability, helping to show that such technology is truly going mass market. The 2016 Chrysler 200 comes in four trim levels and offers two different drivetrains. The base model 200 features a 2.4-liter four-cylinder that produces 184 horsepower and 173 lb-ft of torque. The 3.6-liter V-6 makes 295 horsepower and 262 lb-ft of torque, and comes with standard all-wheel drive (which is optional on the base model). Both come with a nine-speed automatic transmission.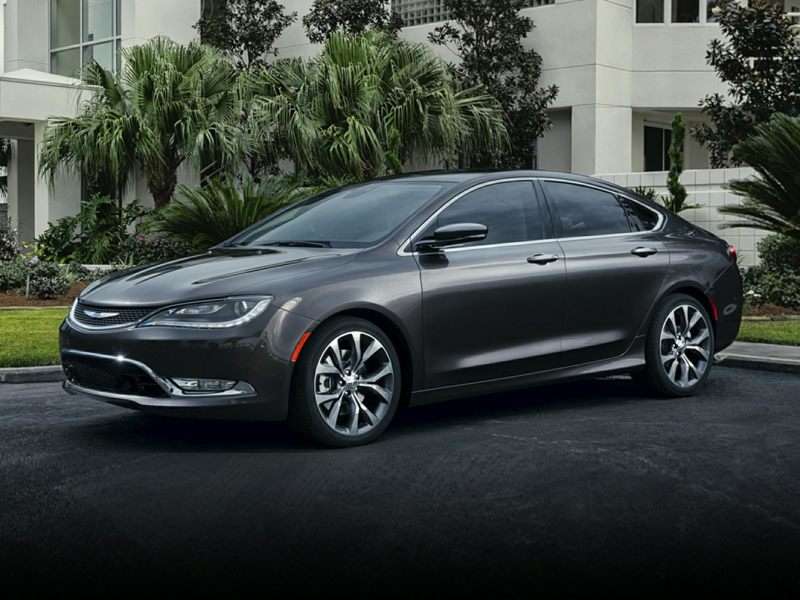 7) 2016 GMC Terrain
The 2016 GMC Terrain is a compact sport utility vehicle that offers a competitive price of entry in spite of its solid equipment list, and it's yet another option on the market with Wi-Fi access supplied by the OnStar system. The popular GMC Terrain was treated to a styling update for 2016, making it one of the most fresh vehicles in the affordable small SUV segment, and the Terrain's five passengers get plenty of comfort amenities, such as satellite radio and a six- or eight-speaker audio system. The 2016 Terrain comes equipped with the choice of a 182-horsepower, 2.4-liter four-cylinder and a 301-horsepower, 3.6-liter V-6 engine. Front-wheel drive is standard, all-wheel drive is optional, and both models come with a six-speed automatic transmission. Both offer good fuel mileage ratings.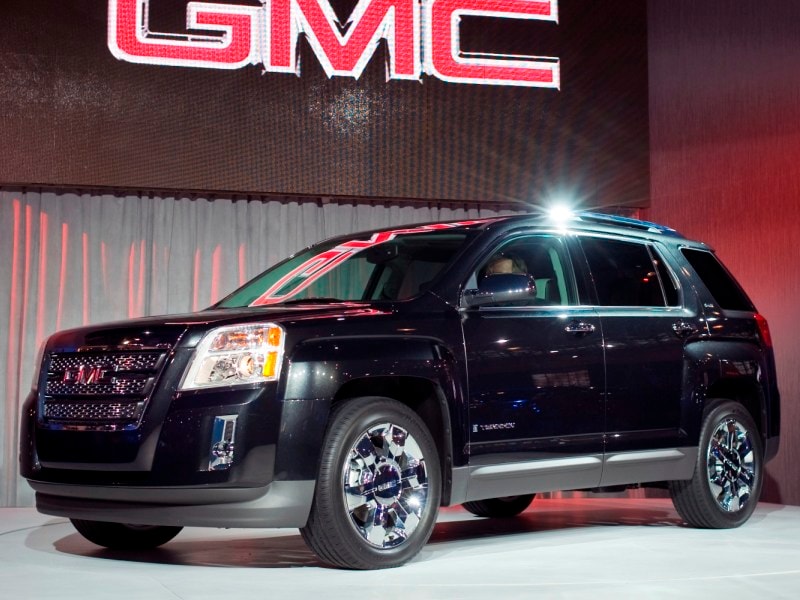 Photo by Megan Green
8) 2016 Mercedes-Benz GLC-Class
It's true that when Mercedes-Benz describes the 2016 GLC-Class, which is all new for this model year, the German automaker isn't focusing on the compact SUV's Internet capability. In fact, it's barely a blip on the manufacturer's own radar. That's how it tends to go in the luxury category, but the GLC-Class is still worthy of note here. The GLC-Class is a replacement for Benz' GLK-Class SUV, which had offered Wi-Fi access on the most well-equipped models via Mercedes-Benz' mbrace subscription-based system. The 2016 GLC300 is the first model in the GLC-Class lineup to be released, and will be powered by a 241-horsepower turbocharged 2.0-liter four-cylinder, paired to a new nine-speed automatic transmission. The 2017 model year will add a couple more engine options to the stable.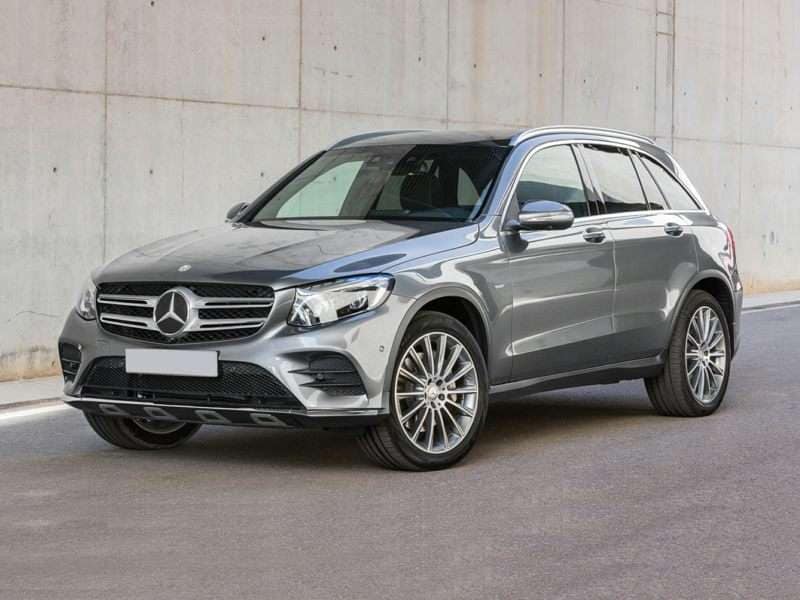 9) 2016 Tesla Model S
The Tesla Model S is so next-level, in just about every way, that there should be no surprise that the 2016 Model S makes our list of the best cars with on-board Internet access. After all, the Telsa needs Wi-Fi to function. Most cars, when they need a software update or have an outstanding recall, need to be brought to the dealership. Tesla doesn't have traditional dealerships, so they simply update the cars' computers over the Internet (sort of like a regular computer or a smartphone). Pretty forward-thinking, right? So it stands to reason that those same capabilities can be used to make life a little easier for Tesla Model S owners. This rear-engine, five-door sedan runs only on electric power, so network capability is helpful to navigate toward the next available charging station en route.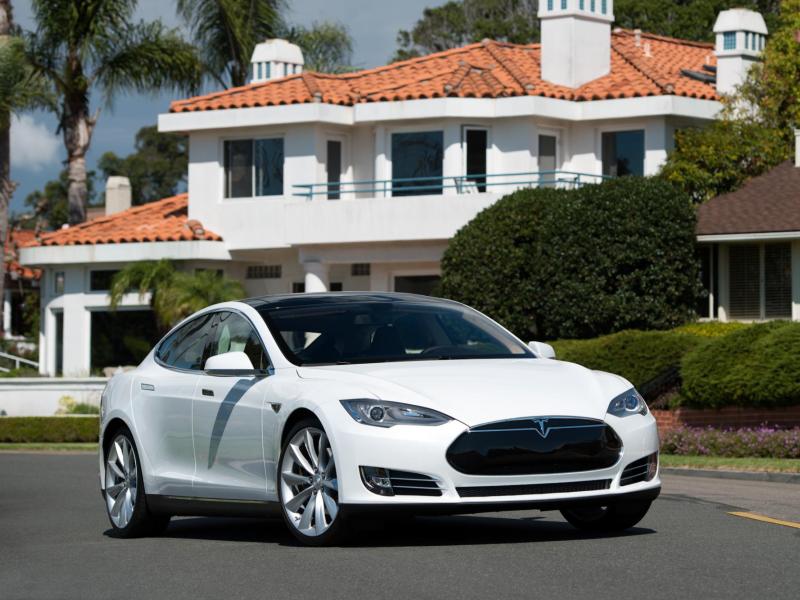 Photo by Tesla Media
10) 2016 Cadillac SRX
The 2016 Cadillac SRX is another beneficiary of parent company General Motors' OnStar system, providing the compact upscale SUV with 4G LTE access. The Cadillac SRX provides seating for five passengers, all of whom can connect in pure bliss in this upscale cabin that provides spacious seats trimmed in premium materials. In addition to Wi-Fi, the 2016 Cadillac SRX offers 61 cubic feet of cargo space and tons of other entertainment, convenience, and safety features. The Cadillac SRX comes standard with a 3.6-liter V-6 engine that generates 308 horsepower and 265 lb-ft of torque, paired to a six-speed automatic transmission. Front-wheel drive is standard and all-wheel drive is available as an option with the crossover. Four trim levels are available for 2016, and the Performance trim is worth looking at, due to its stiffer suspension system with adaptive shock absorbers and 20-inch wheels.